Hi, all!
If you have been following along for awhile, you might already know that creating our Thanksgiving tablescape is something that I look forward to every single year.  While I try and switch it up each fall, I also use several of the key pieces over and over.  Typically, I begin by saving ideas on Pinterest and then ultimately use those inspiration pictures to narrow in on a color palette.  The color palette dictates the rest of the styling.  This year, however, things went a little differently.
While waiting to meet my family at the Nordstrom Cafe a couple of weeks ago, I was wandering around the store fairly aimlessly.  Our Nordstrom was recently renovated and we now have a small home decor area which just so happens to be located directly in front of the restaurant.  I headed in that direction and immediately saw two adorable wool pumpkins.  Next to them were beautiful resin pumpkins and gourds.  In that moment, I could see this year's tablescape forming in my head.
The decorative pumpkins and gourds made their way home with me and I went to work.  Initially, I laid some faux eucalyptus across the table with the items but something seemed off.  I pulled out some faux lamb's ear garland instead and it worked so much better.  It instantly created a softer feel.  Last year's table included concrete pears from a friend's shop, Molly + Kate, and I love them far too much to exclude them this year so I randomly scattered them on the table.  Burnt orange napkins were a new addition this year and the pop of color was a fun change seeing as our tablescapes traditionally have been more neutral-toned.
Here is a look at how everything turned out this year…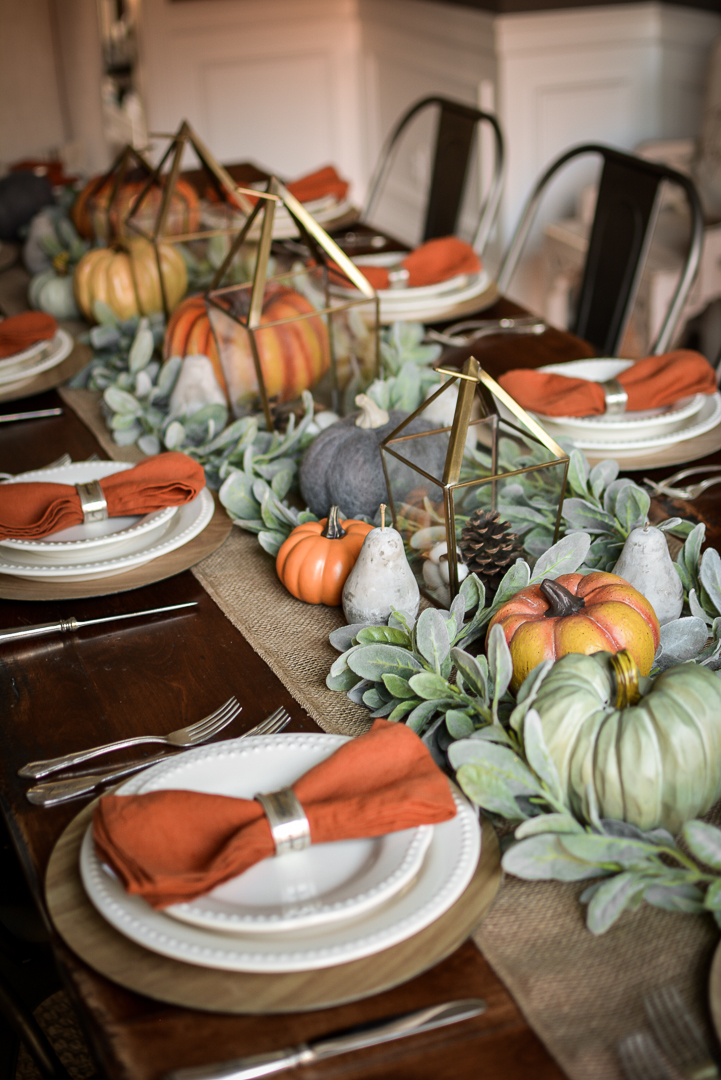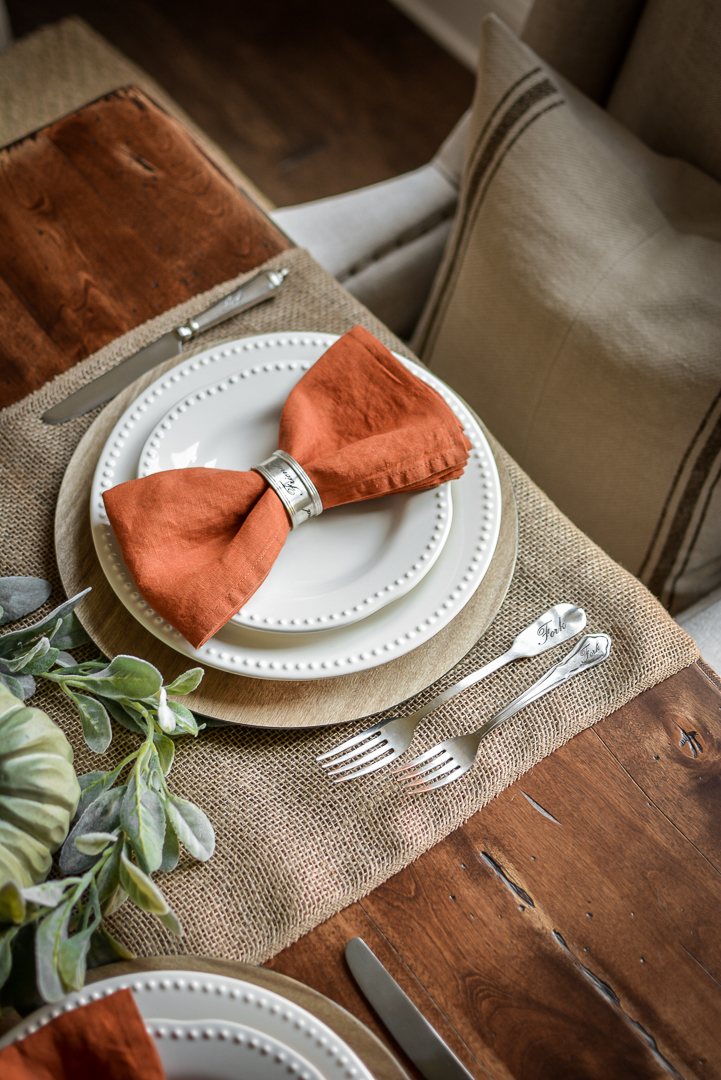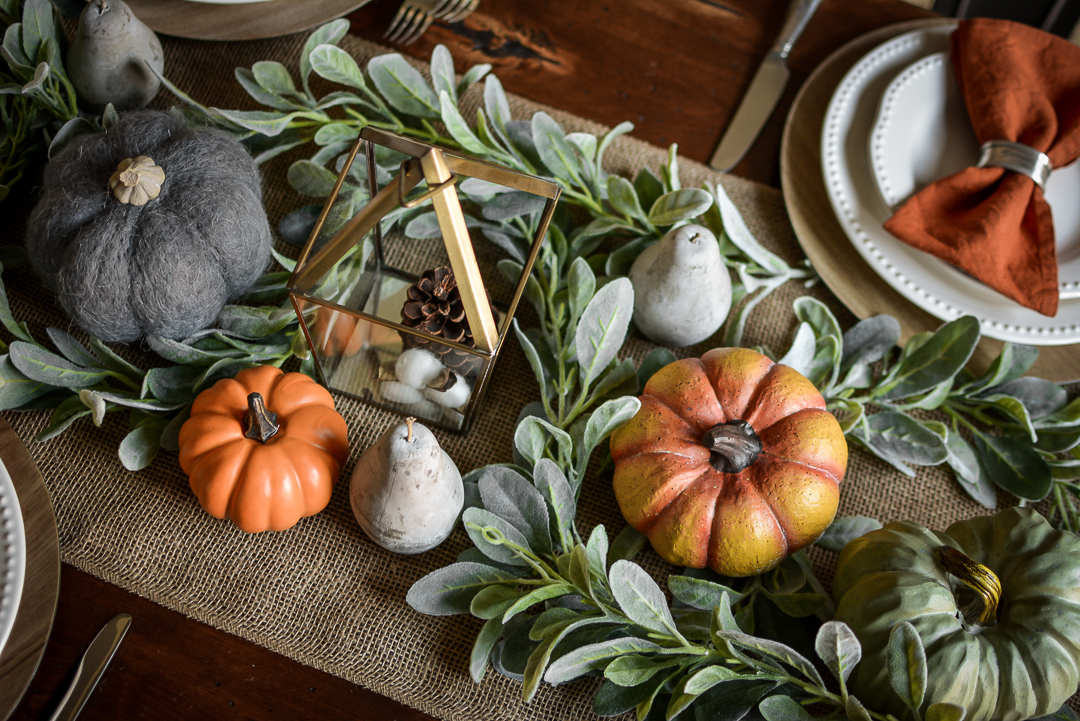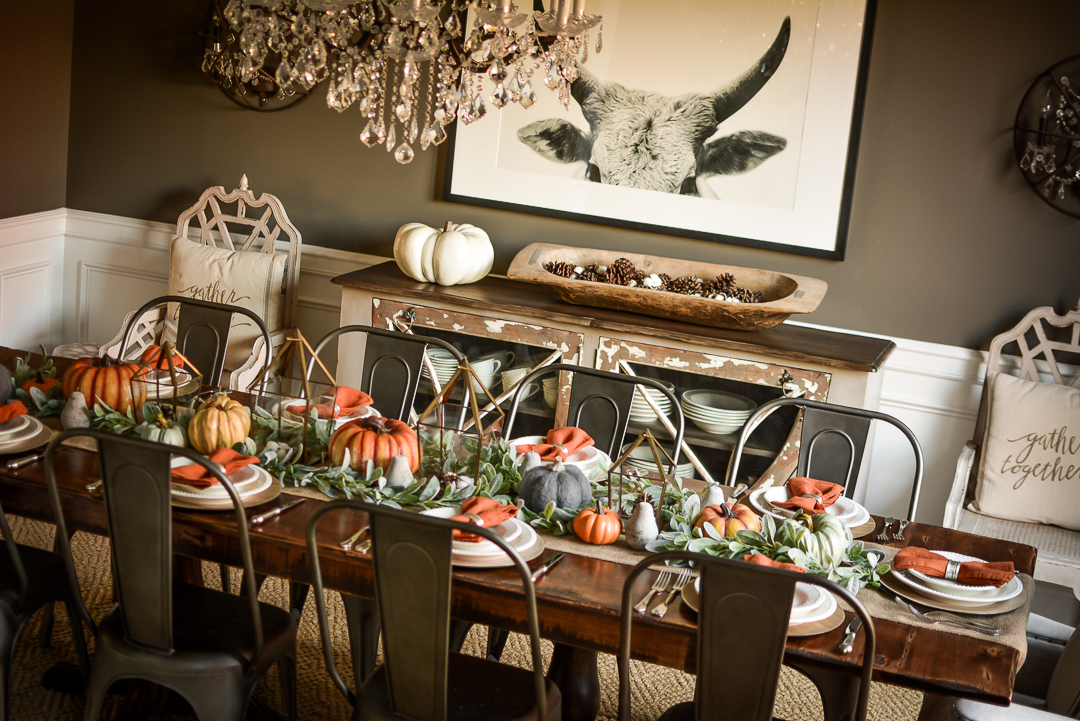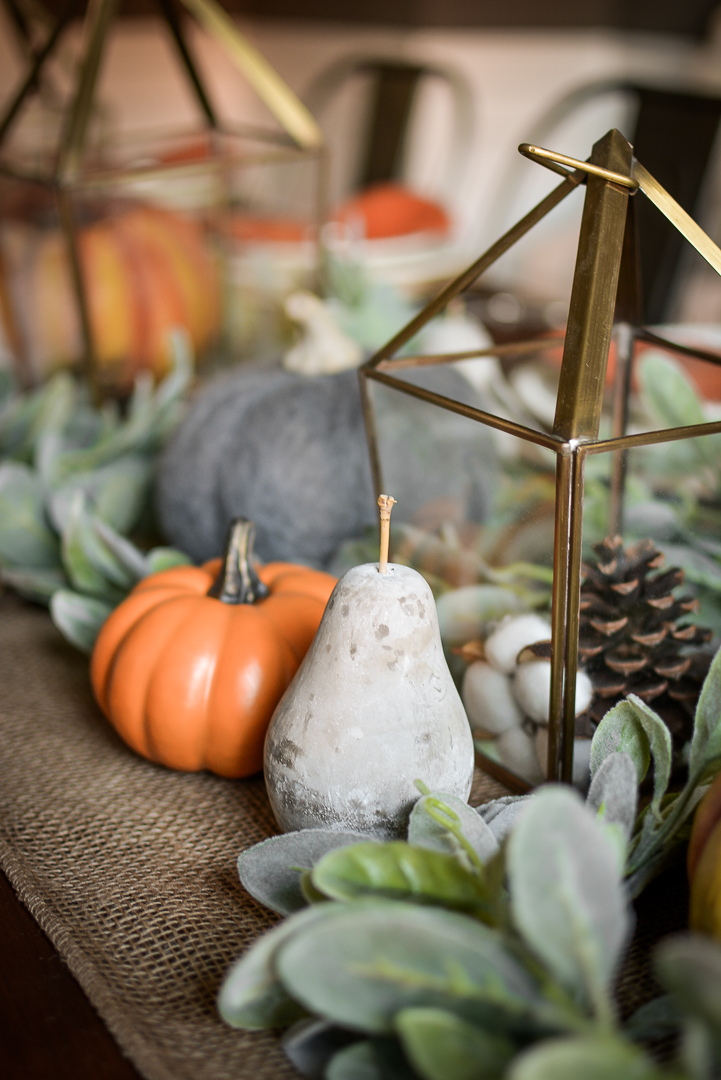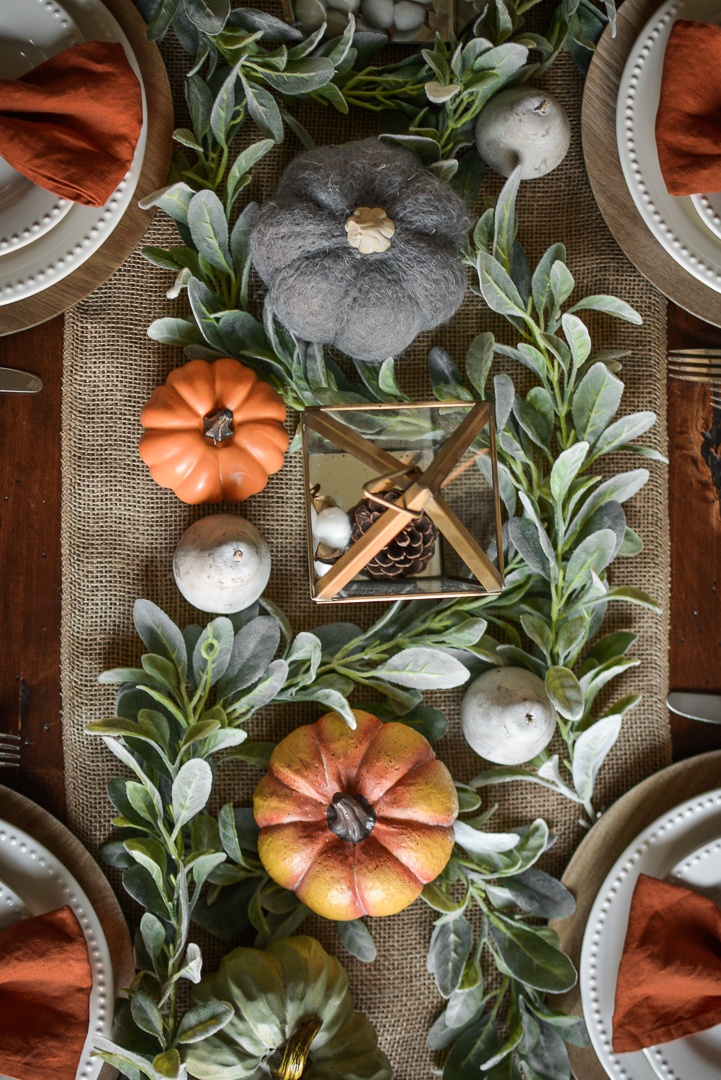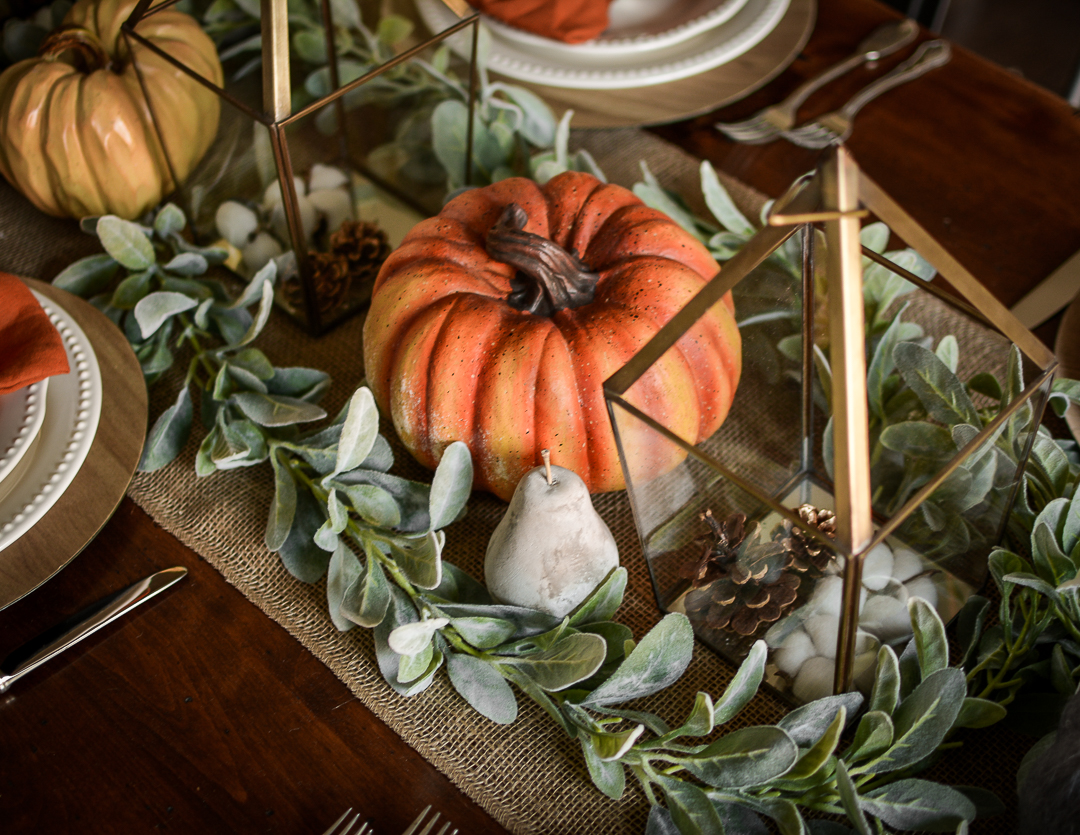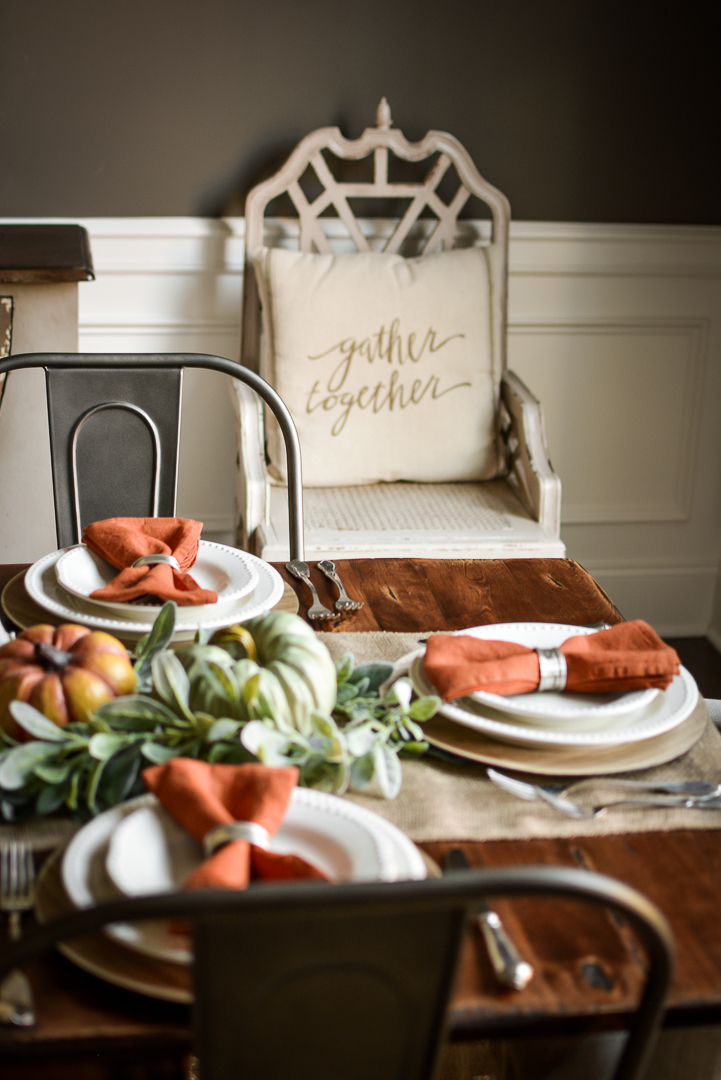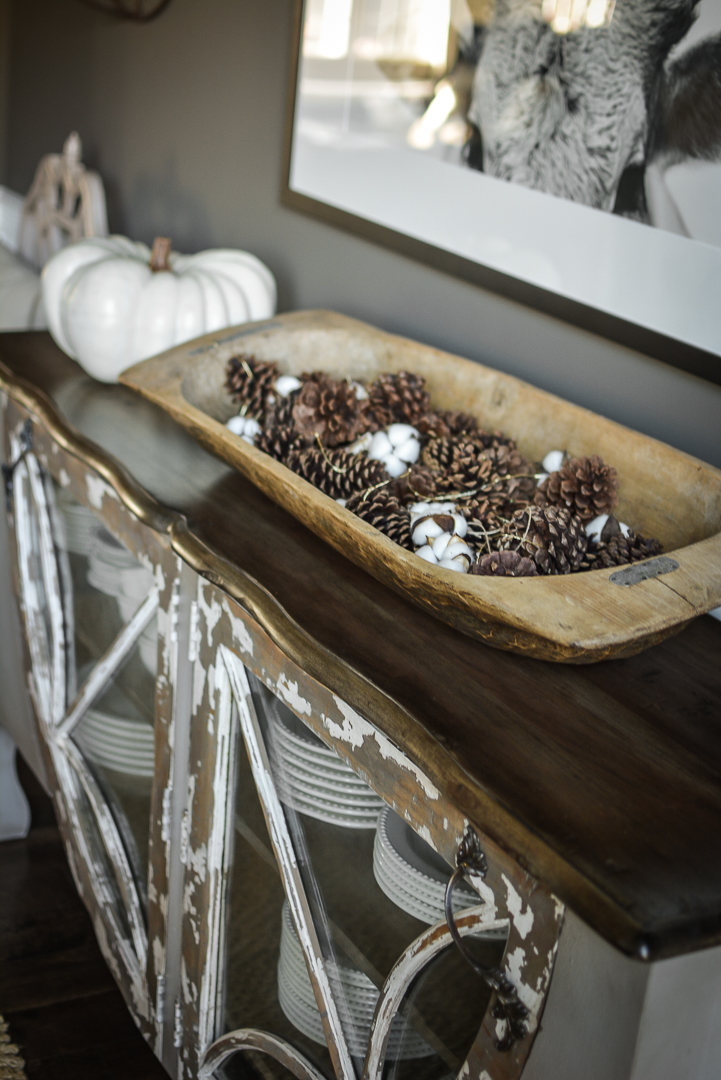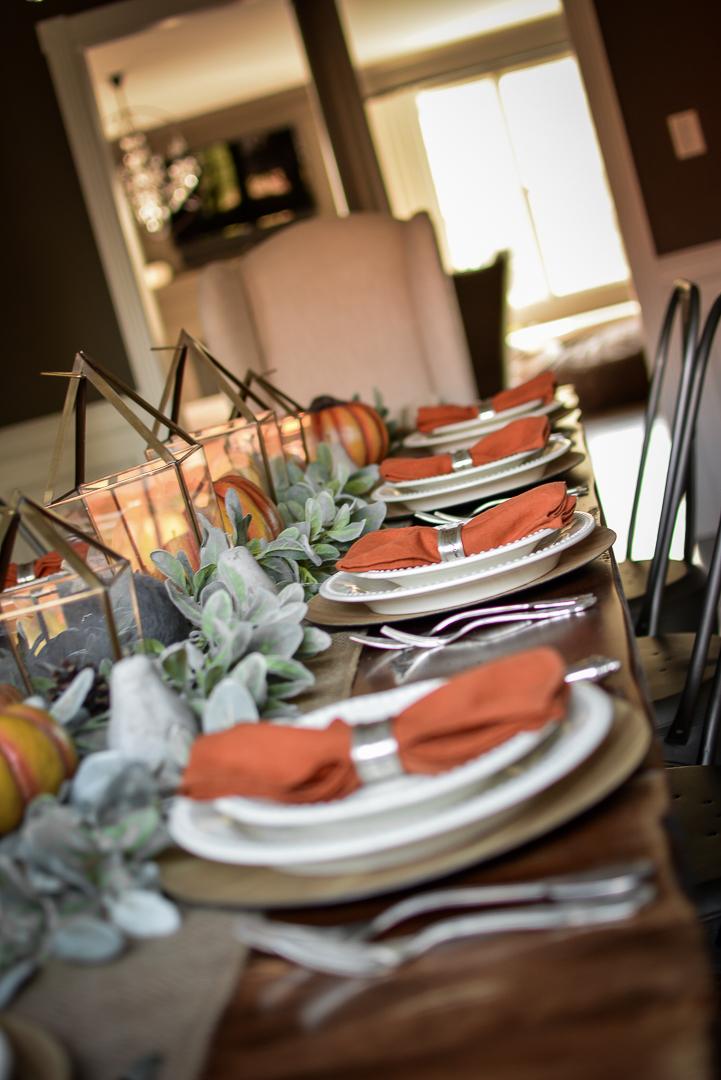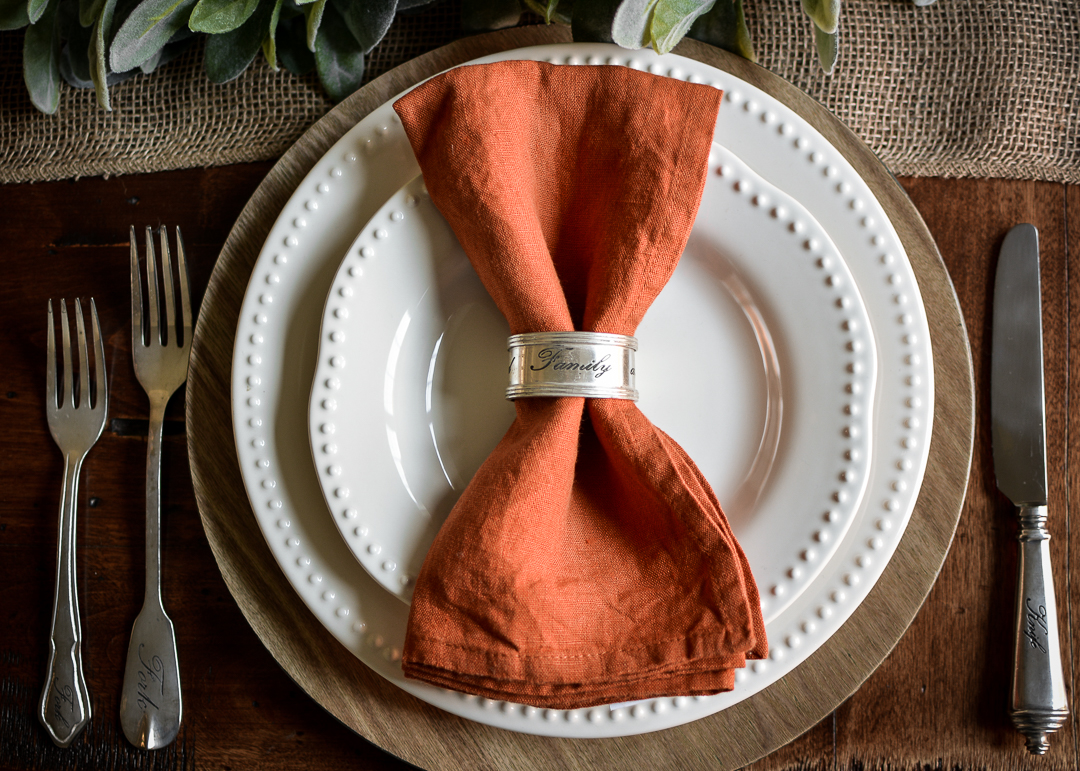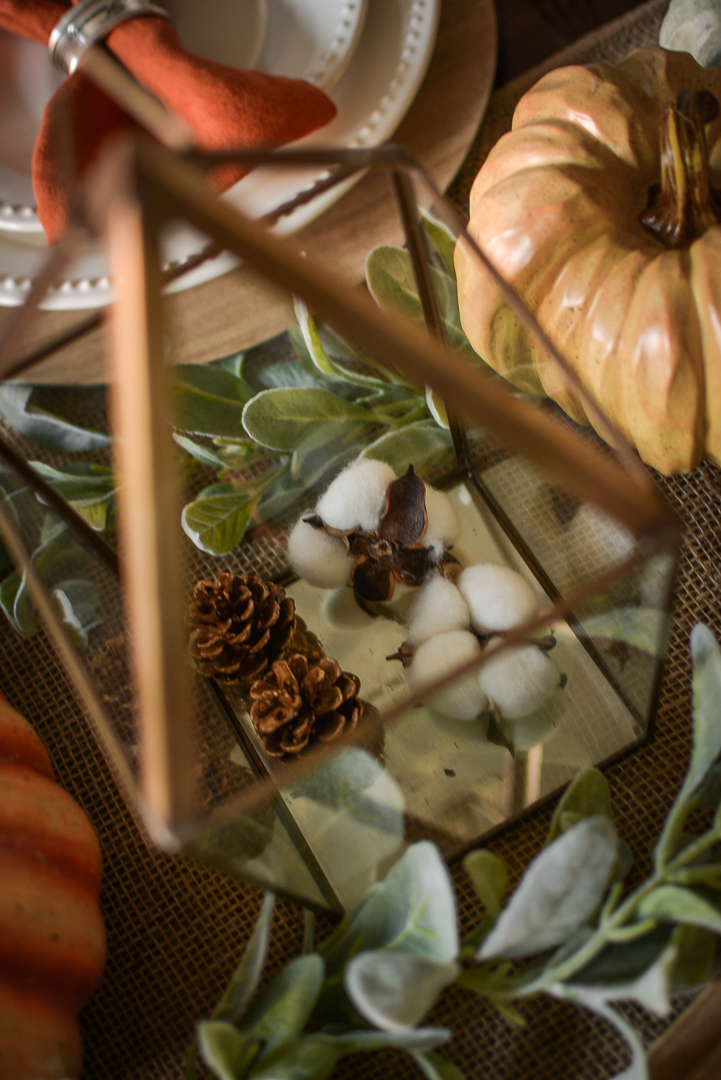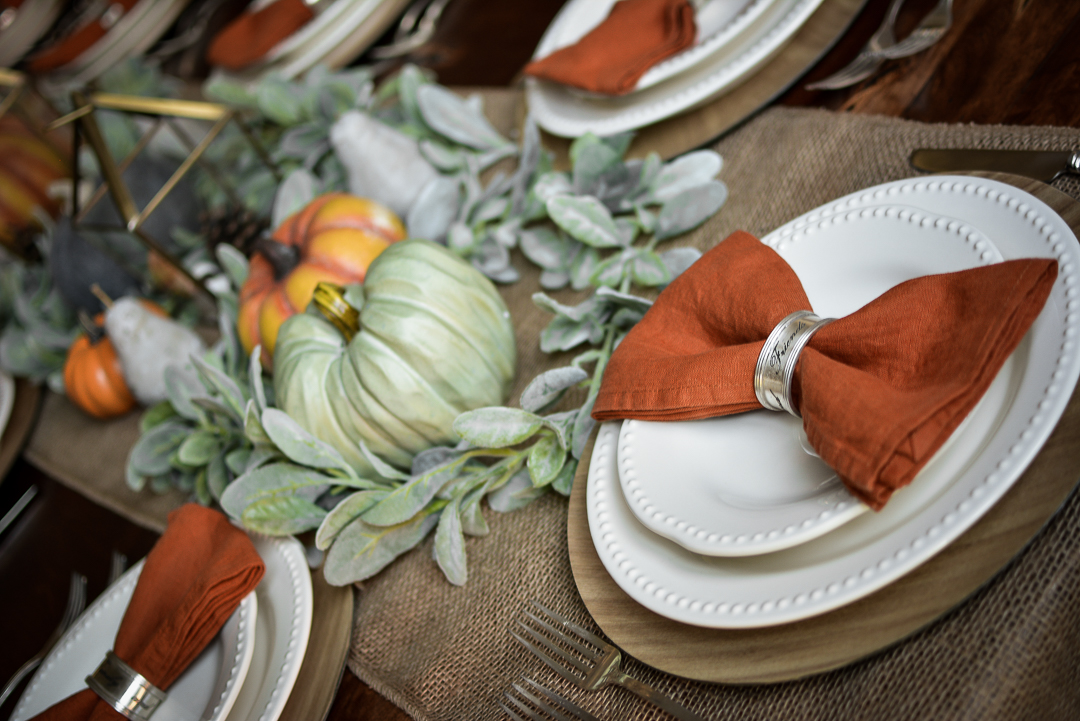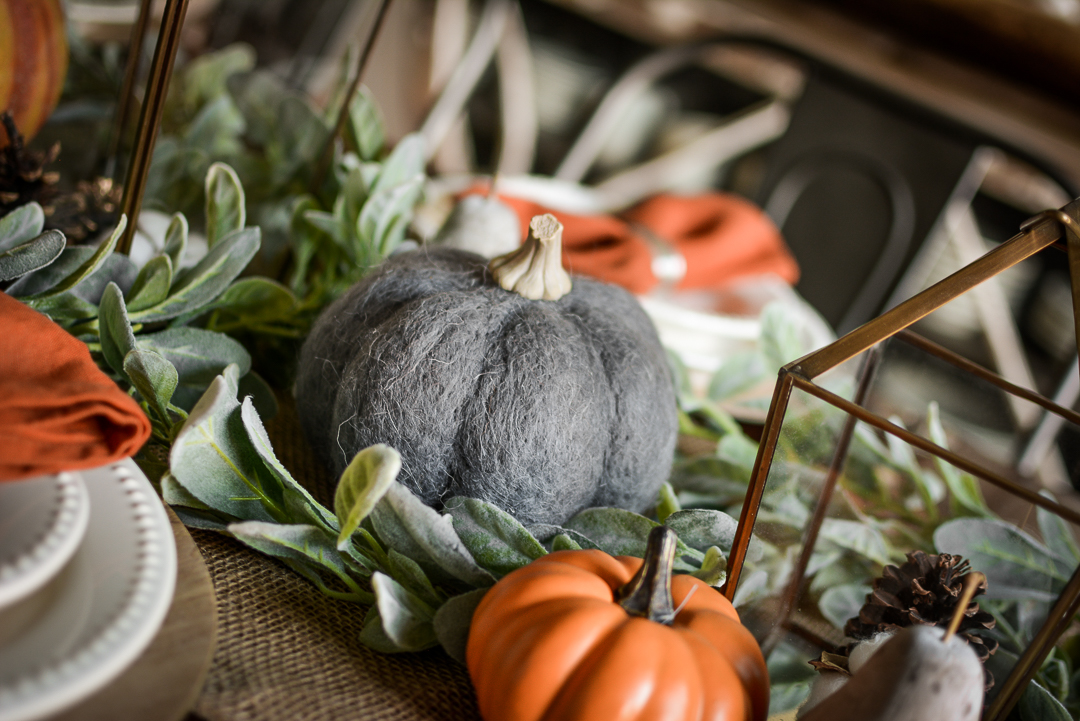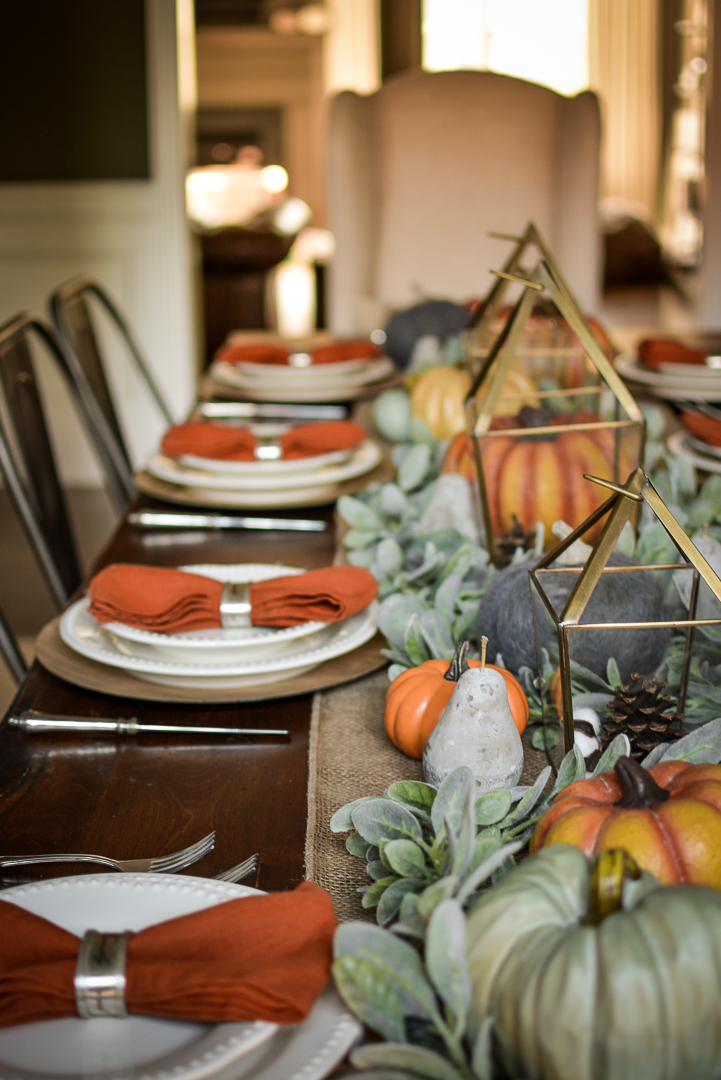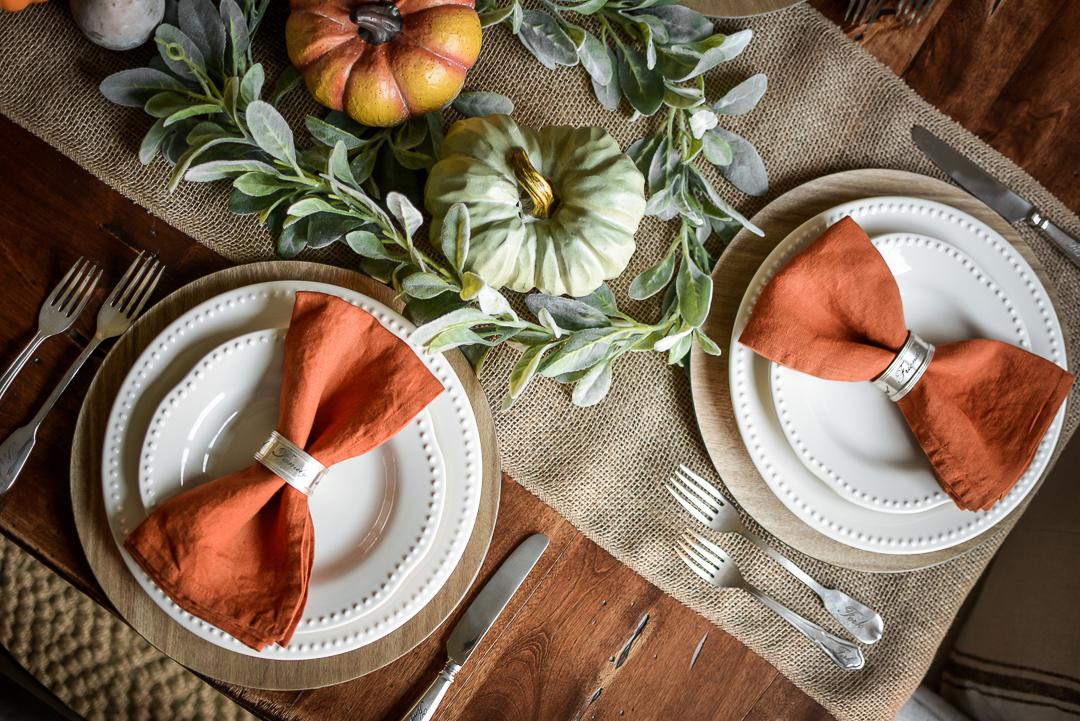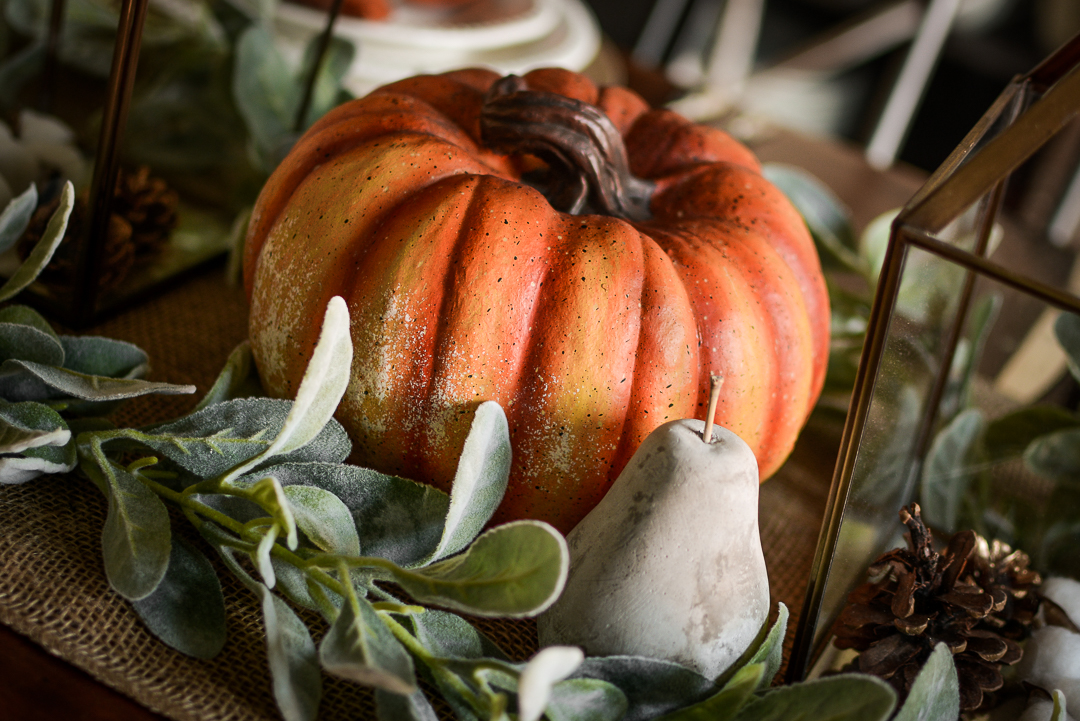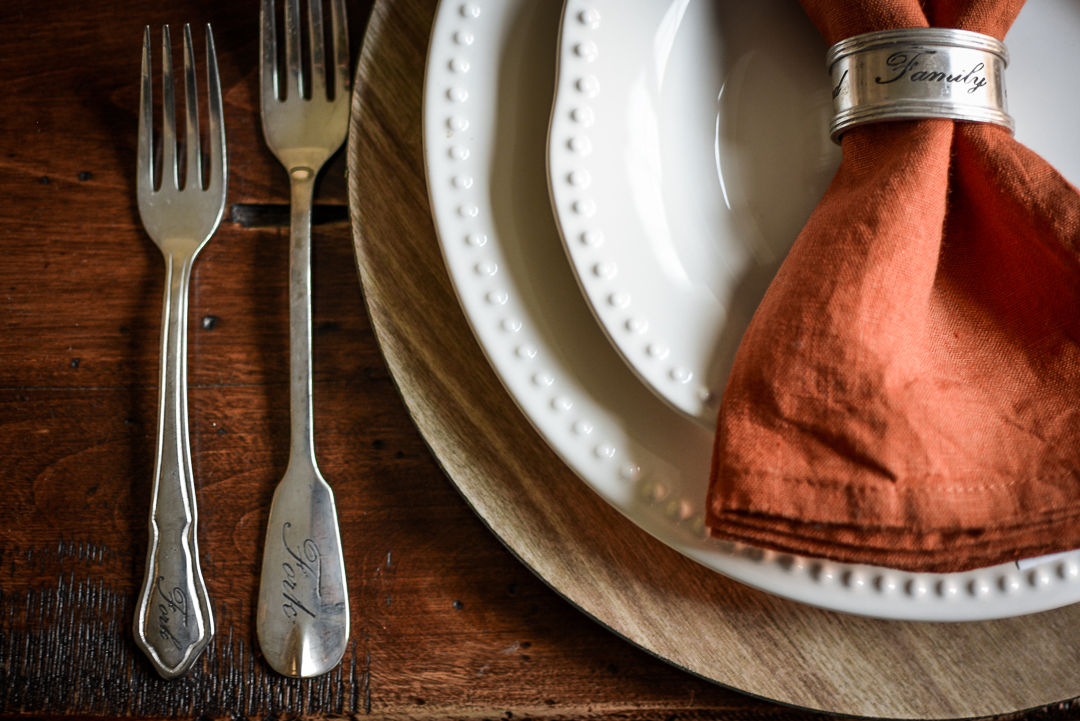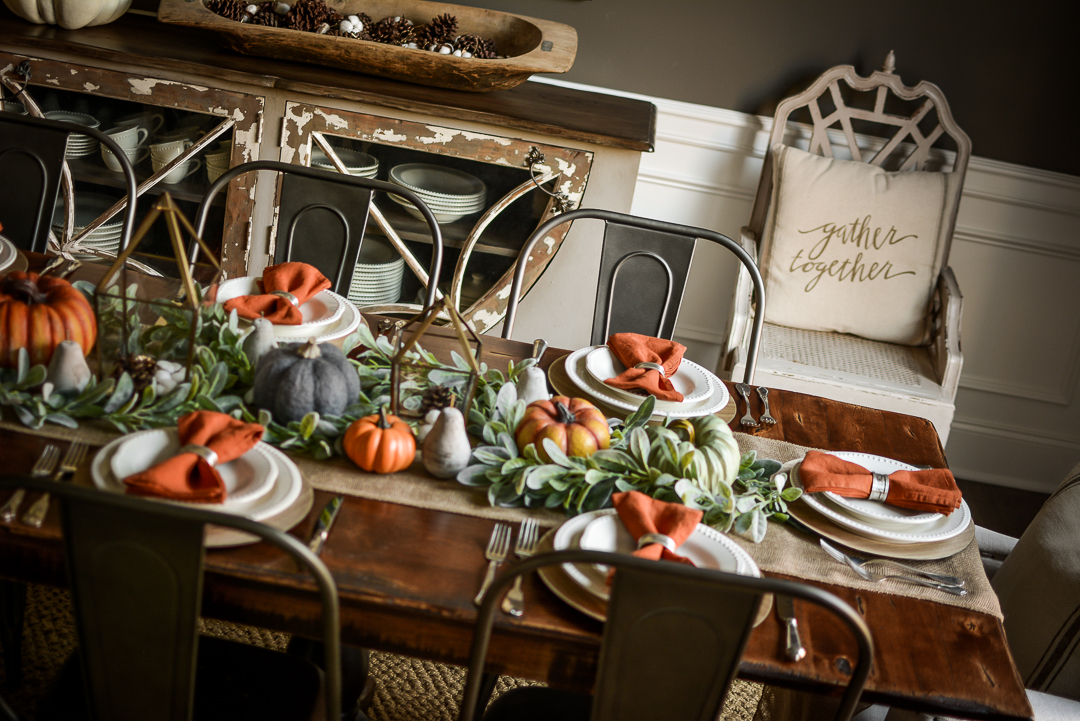 | YOU CAN SHOP THE POST BELOW |

xoxo
Lindsey