Happy Monday, everyone!
Hope that you all had a great weekend!  The weather here in Raleigh was close to perfection.  It was in the 60's all weekend which that allowed the four of us to spend a lot of time together outside.  On Saturday, we had the opportunity to head to Valentine Fields, a local farm which offers camps for young girls.  The camps focus on teaching them how to ride horses, take care of various animals as well as participate in games and arts and crafts.  We went to visit for a couple of hours and is was pretty darn special for Ryan.  He LOVED interacting with the animals.  I'll elaborate more on that experience in an upcoming post.
On Sunday, we headed out to brunch at a place just two minutes from our house.  It's the perfect place to take the kids on gorgeous days because there is a large lawn area out front.  Ryan loves few things more than being able to run around and explore out there.  He also likes practicing his cartwheels like his cousins taught him…which for him really means putting both hands on the ground and lifting one leg up.  This action is almost always followed by the words, "I doing Downward Dog".  David has taught him a bit of yoga so he likes to throw out those terms once and awhile and it cracks me up because they are never quite accurate.
When we are out and about like we were this past weekend, comfort is key.  I want to be able to get down and play with the kids and perhaps more importantly, I need to be able to ensure that Ryan stays safe.  Keeping up with him is obviously a necessity.  While I typically don't put on athletic wear unless I'm going to workout, I do want to feel almost as cozy in my clothes when I 'm outside playing with the kids.  Obviously, there are times when we are going somewhere special and I want to dress up a bit more but those times are becoming increasingly rare.
I wanted to share my idea of the perfect casual weekend outfit.  A sweatshirt that was specifically designed to be worn with leggings?  Check.  Leggings that look like pants?  Check.  Comfort level off the chain?  Check.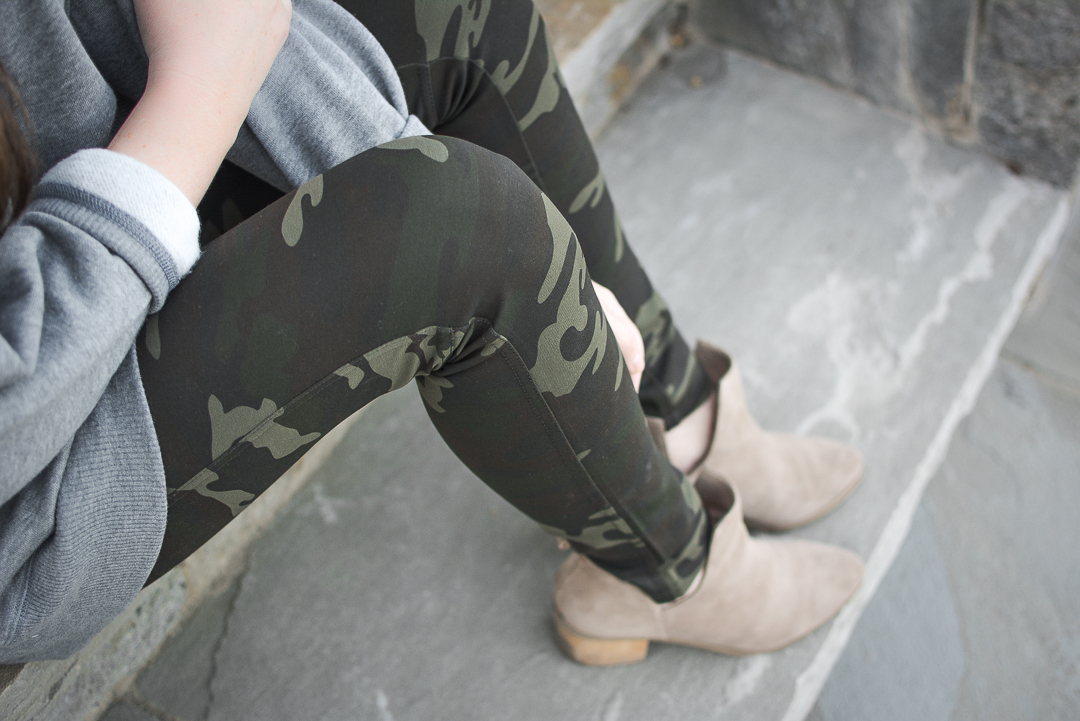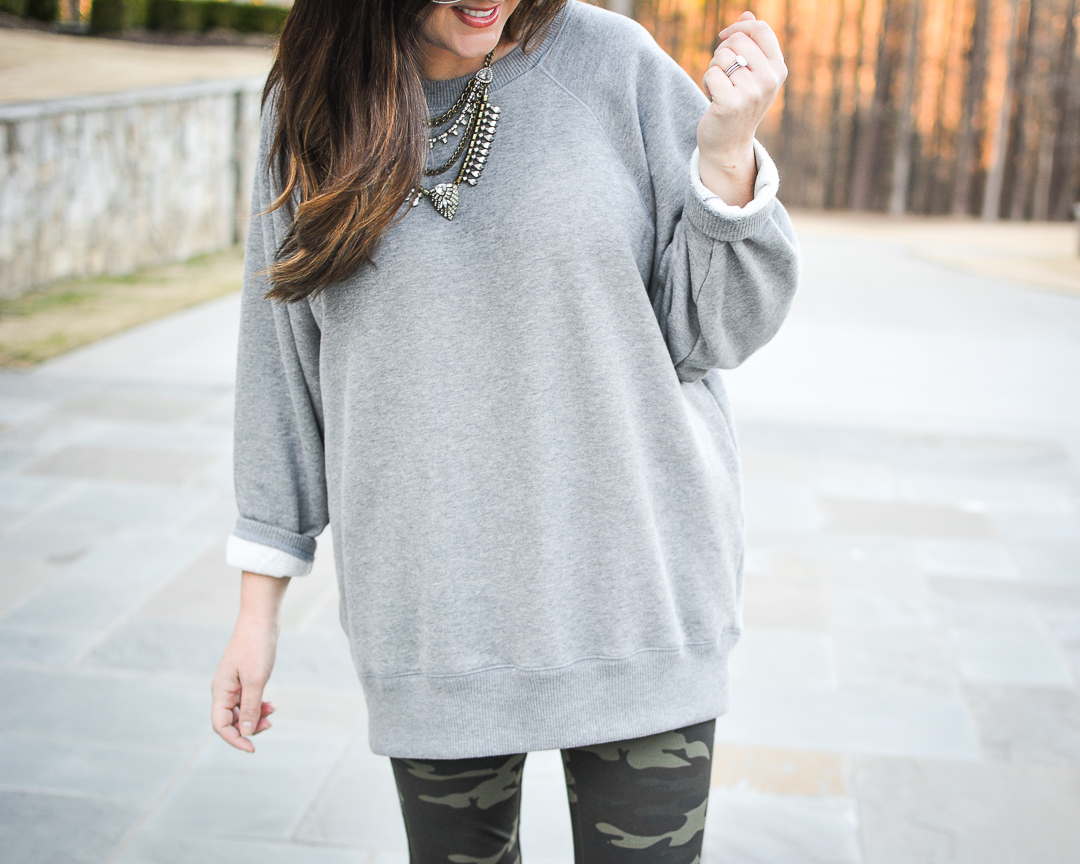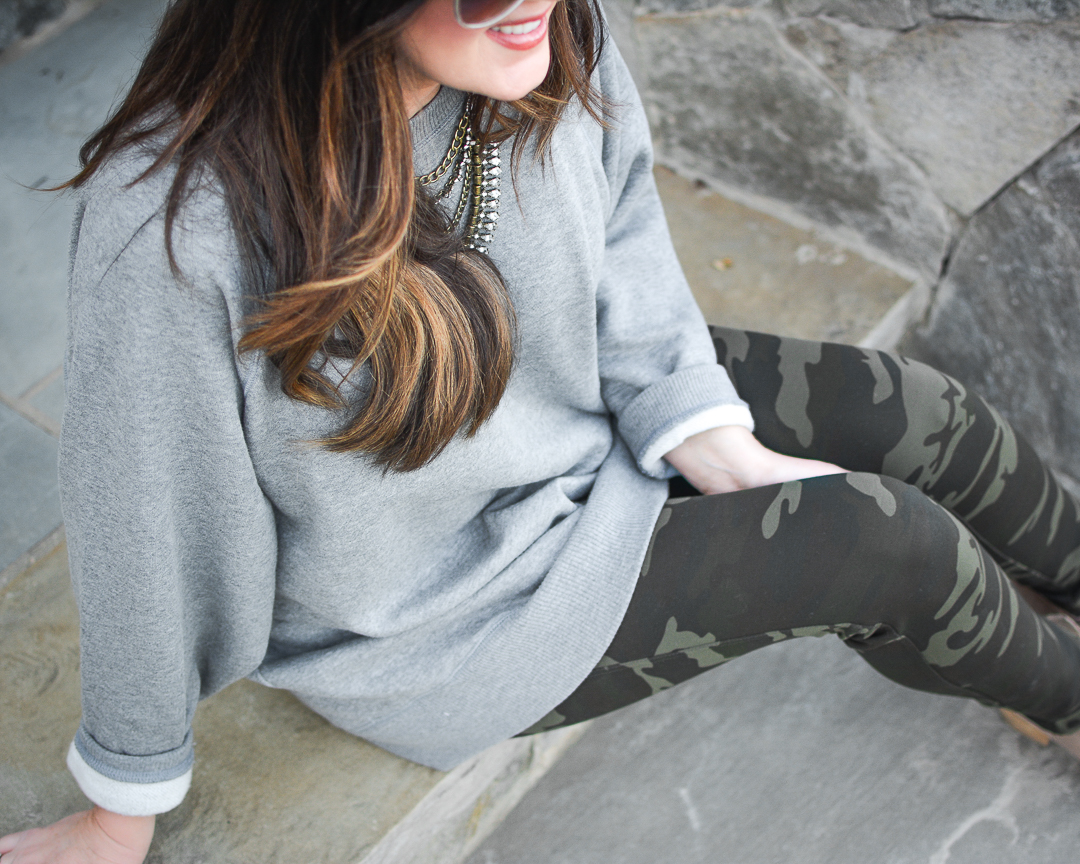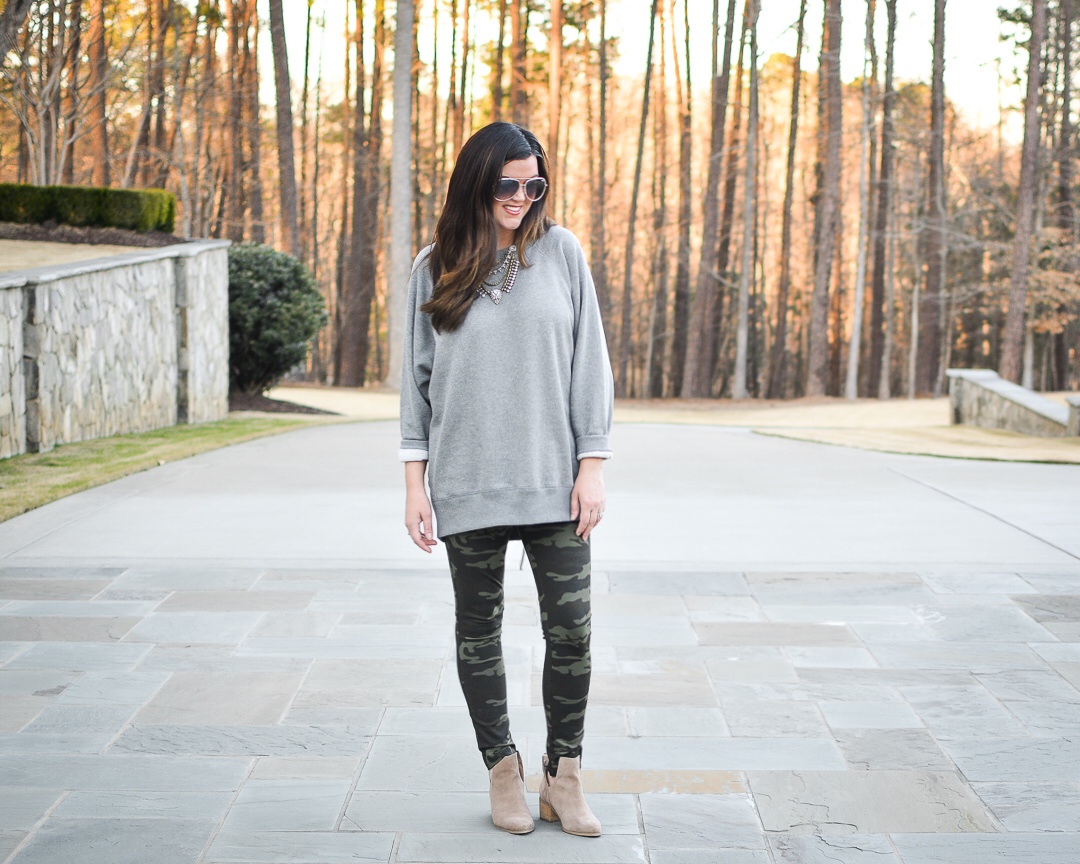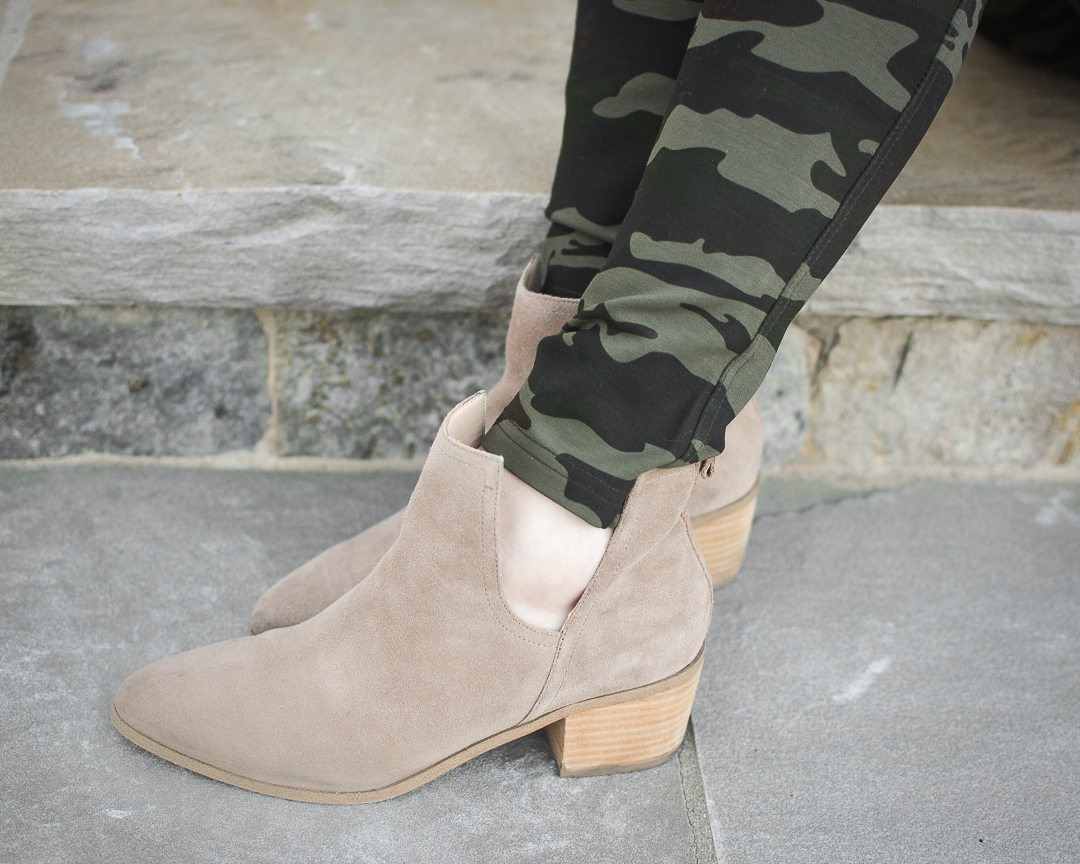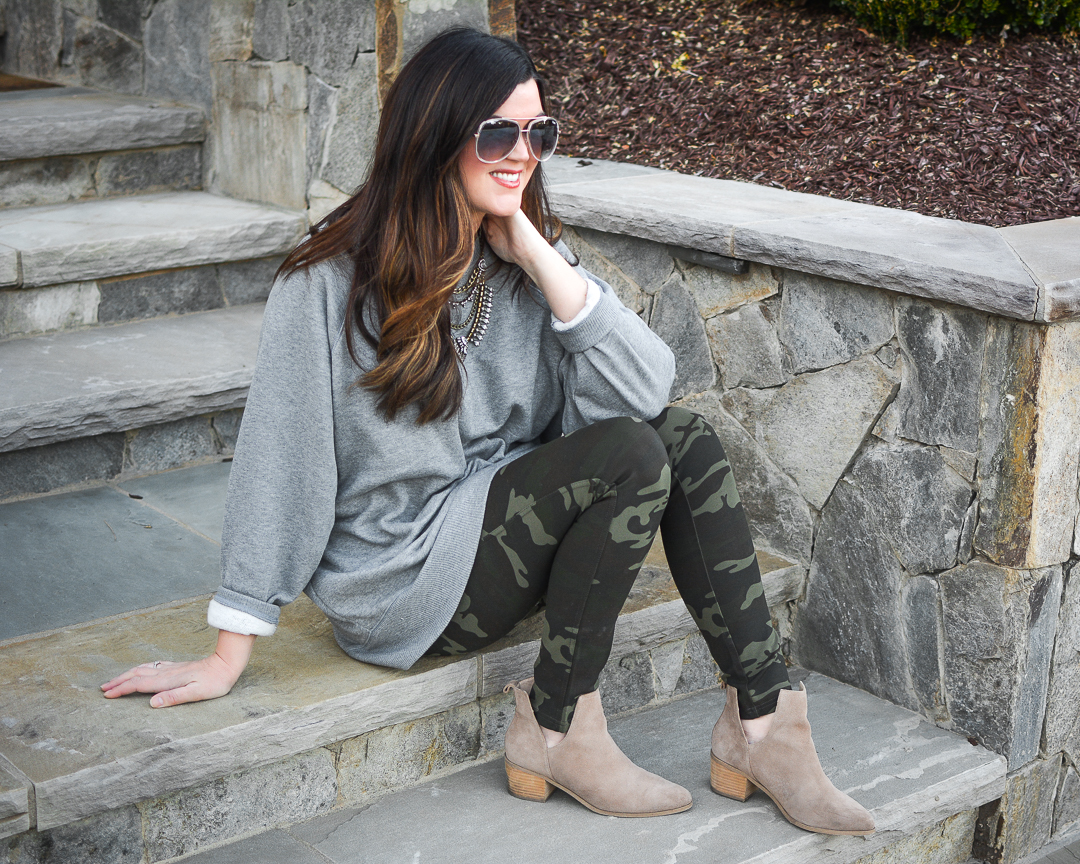 xoxo
Lindsey