Happy Monday!
Hope everyone had a wonderful weekend.  We stayed pretty low-key and primarily hung out at home and with family.  I did meet up with a couple of girlfriends, Meghan from the blog, "I'm Fixin' To" and Courtney from "Courtney Fashionista".  While I initially met these two girls through a blogging event, they have since become more than just "blogger friends" and I always have great time when we get together. Yesterday, we sat and talked at brunch for over two hours…and could have easily stayed another two!  My social life isn't what it used to be and while that's by choice, it feels really nice to get out every now and then and have some girl time.
We met up in Cameron Village yesterday and it was an incredibly cold day for the Raleigh area.  Personally, I can't get enough of cool days like the ones we have been experiencing.   The crisp air feels amazing to me, as crazy as that might sound.  While I moved here from Los Angeles ten years ago, I was born in Rochester, NY.  Maybe those roots are holding stronger than I knew!
If I am going to be spending great deal of time outside in the 20 degree weather, I am happy to wear a winter coat but if I can avoid it, I will.  The thought of worrying about a bulky coat in a restaurant just seems like a nuisance so for brunch, I opted for a tunic sweater, a leather jacket, and a chenille scarf.  I love this scarf because it can be worn in fall, winter and spring.  It's really a great piece.  My go-to dressed black jeans completed the look.  These are my absolute favorite jeans because of the high waist, the wash and the holes in the knees…but mostly because of the high waist.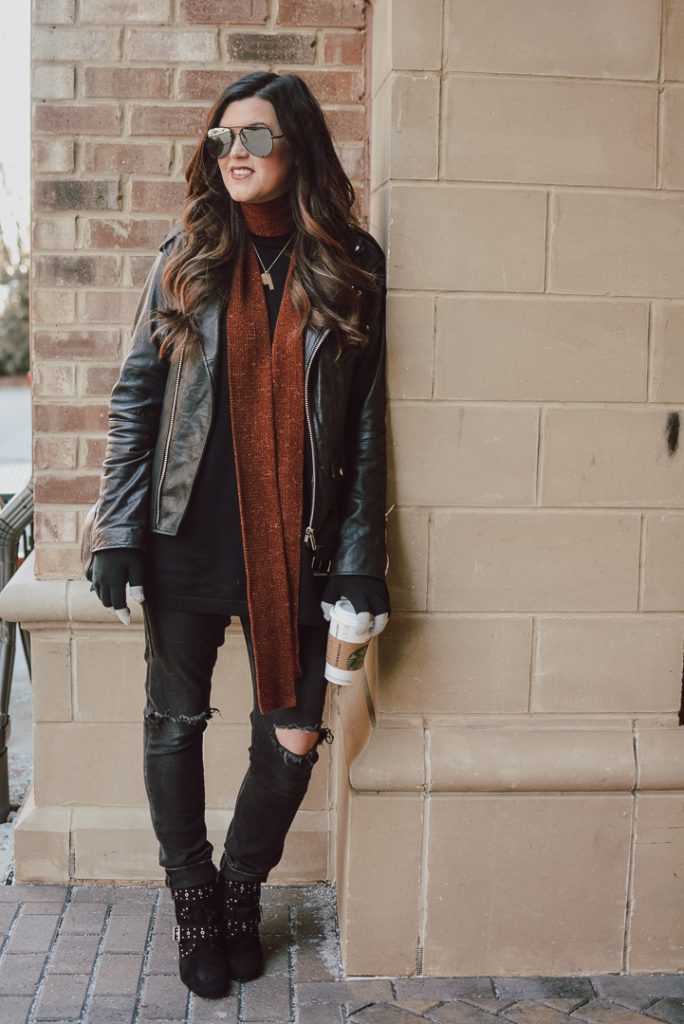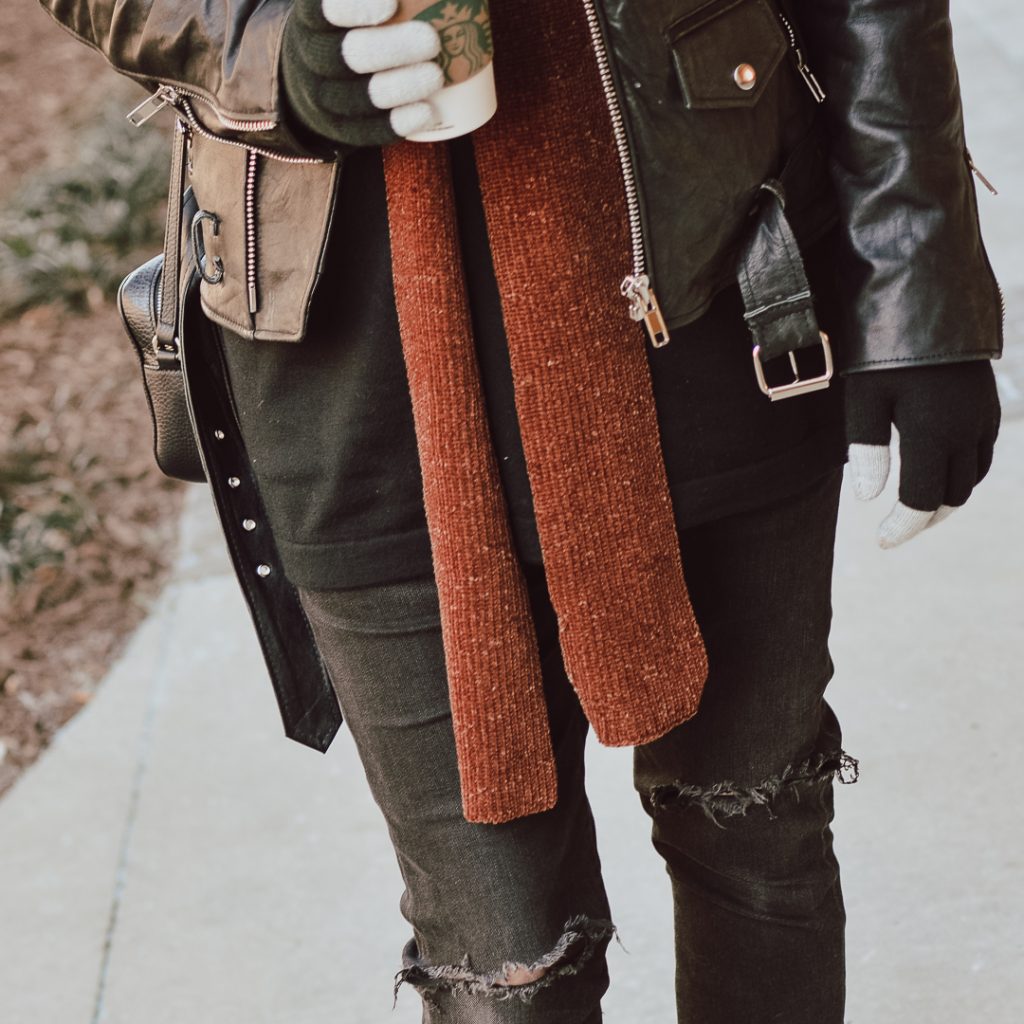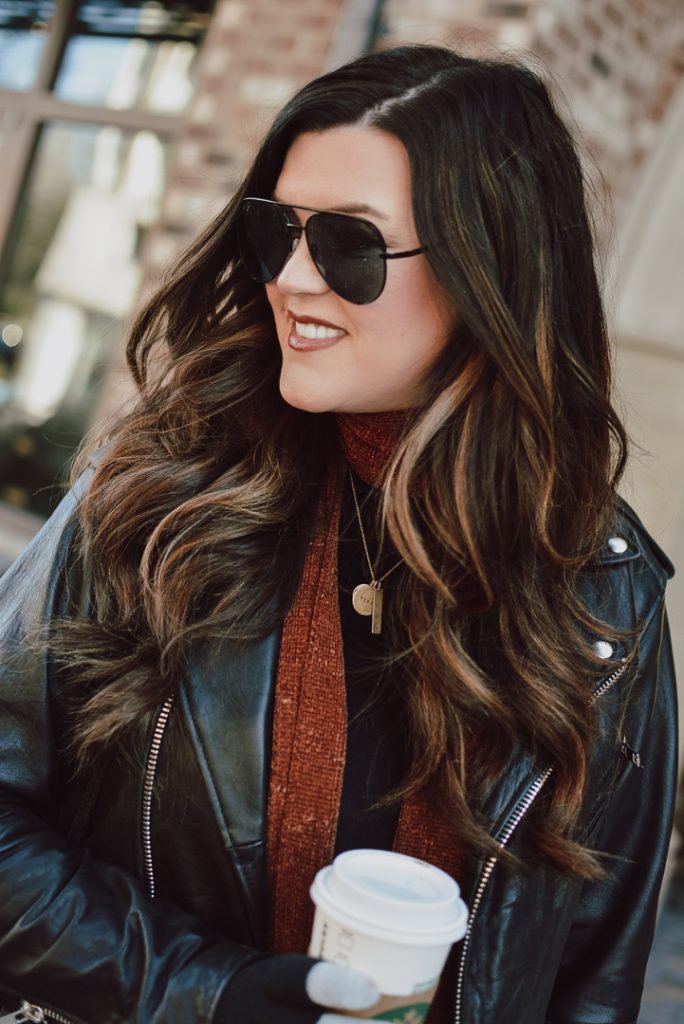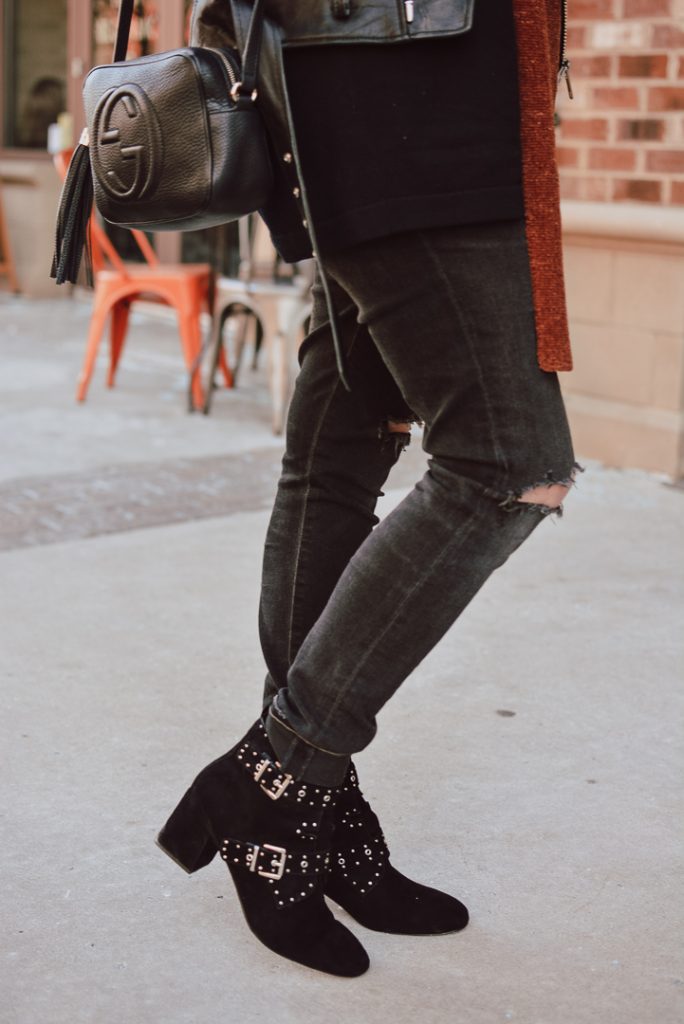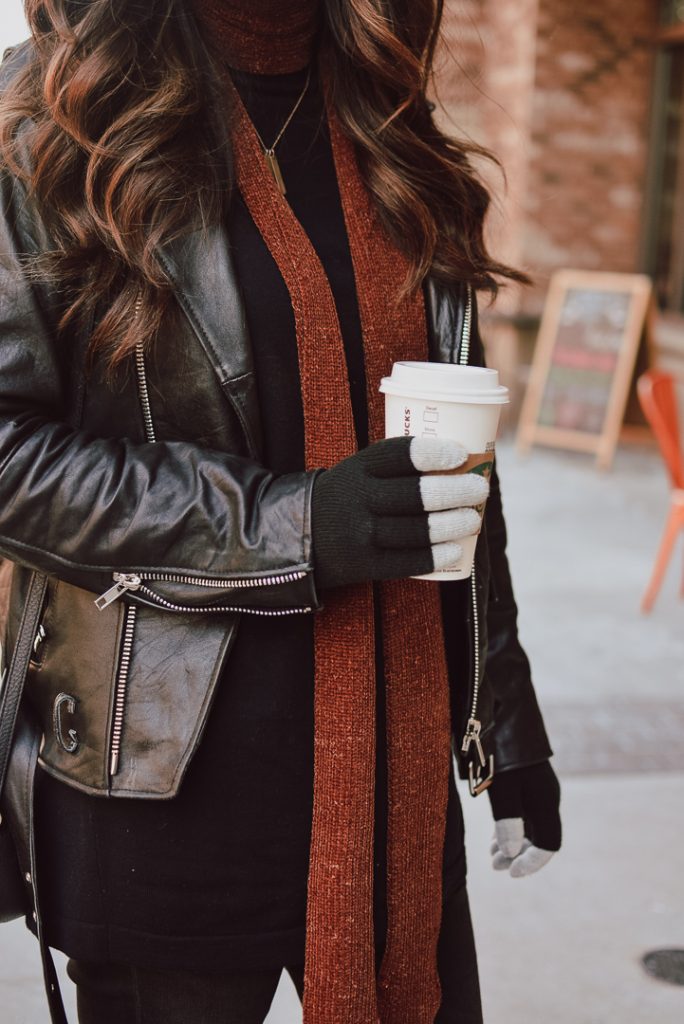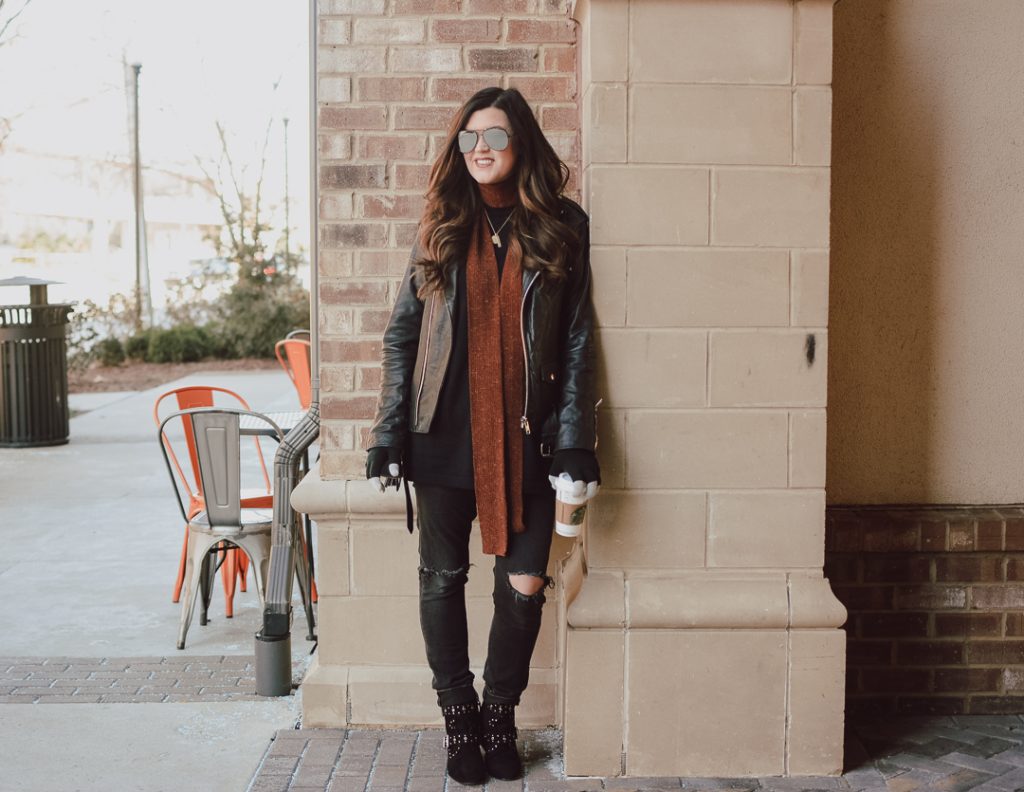 xoxo
Lindsey