Hope you all are having a fantastic week so far!
David left town again on Monday but came back on Wednesday so we have been elated to have him home.  He opened up another Rise Biscuits Donuts up in Richmond last weekend so he has been gone quite a bit in recent weeks.  Thankfully, things seem to be running smoothly so his travel will begin decreasing over the next month.
This week seems to have passed incredibly quickly but I am struggling to even remember what has been keeping us so busy.  I wish I could blame it on pregnancy brain but I think it's just the way my brain now operates.  My memory is terrible…just awful.
I have now reached week 31 of pregnancy and putting together outfits each day is becoming slightly more difficult.  My goal during this pregnancy was to purchase less maternity pieces than I did last time around.  It just seems to crazy to spend all that money on articles of clothing that will no longer fit properly in just a matter of months.  There are so many amazing non-maternity options out there that you can wear with your growing belly.  I find that most longer tops and dresses from both Free People and Anthropologie can be worn during the full length of a pregnancy.
Despite my best efforts, there are some maternity pieces that I have purchased…the main two being jeans and a few skirts and dresses.  This black and white striped dress is one of those pieces and I couldn't be more thrilled.  It is such a high quality piece and can easily be dressed up a bit for a bridal shower or worn with flip flops while strolling around on vacation.  I opted to pair it with an olive green vest as black and white stripes and olive green are one of my all-time favorite combinations!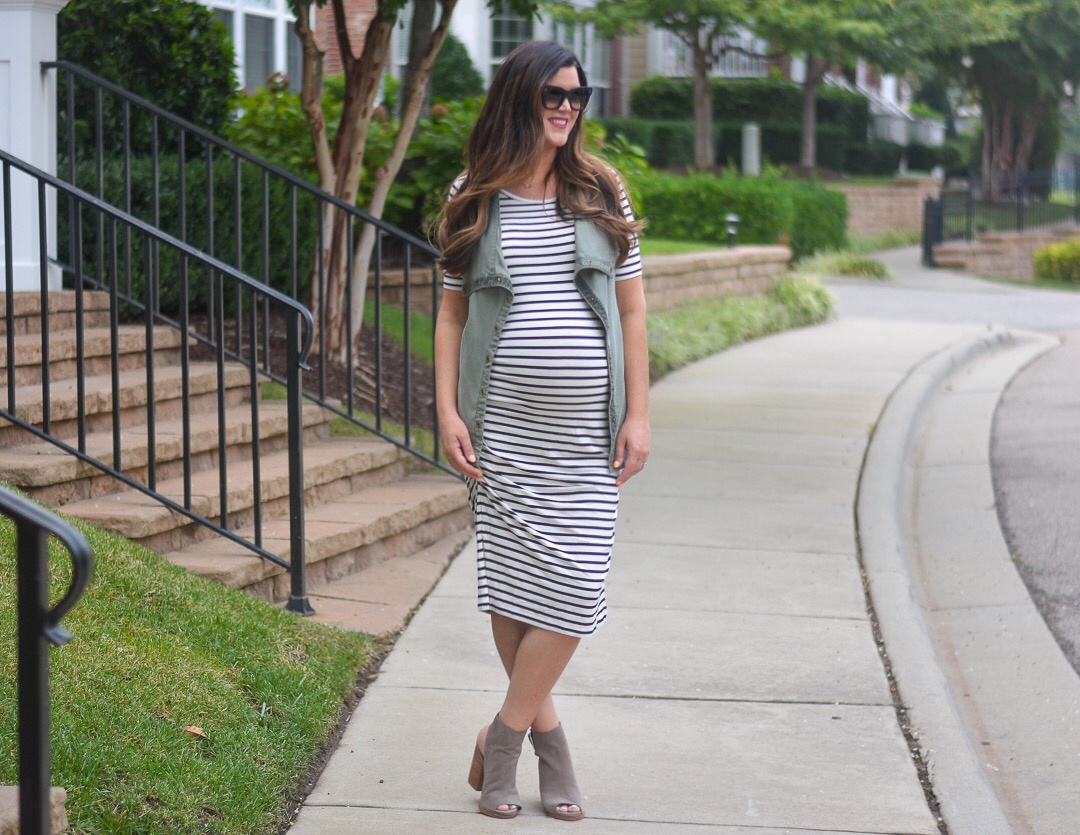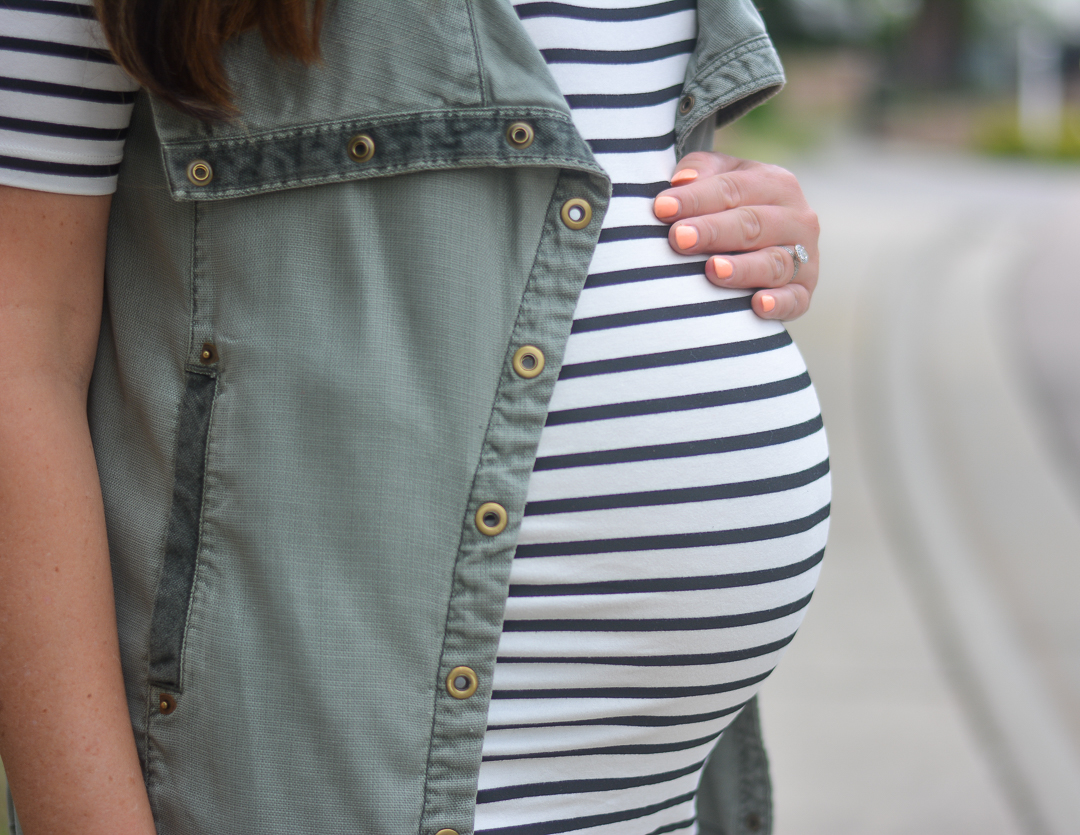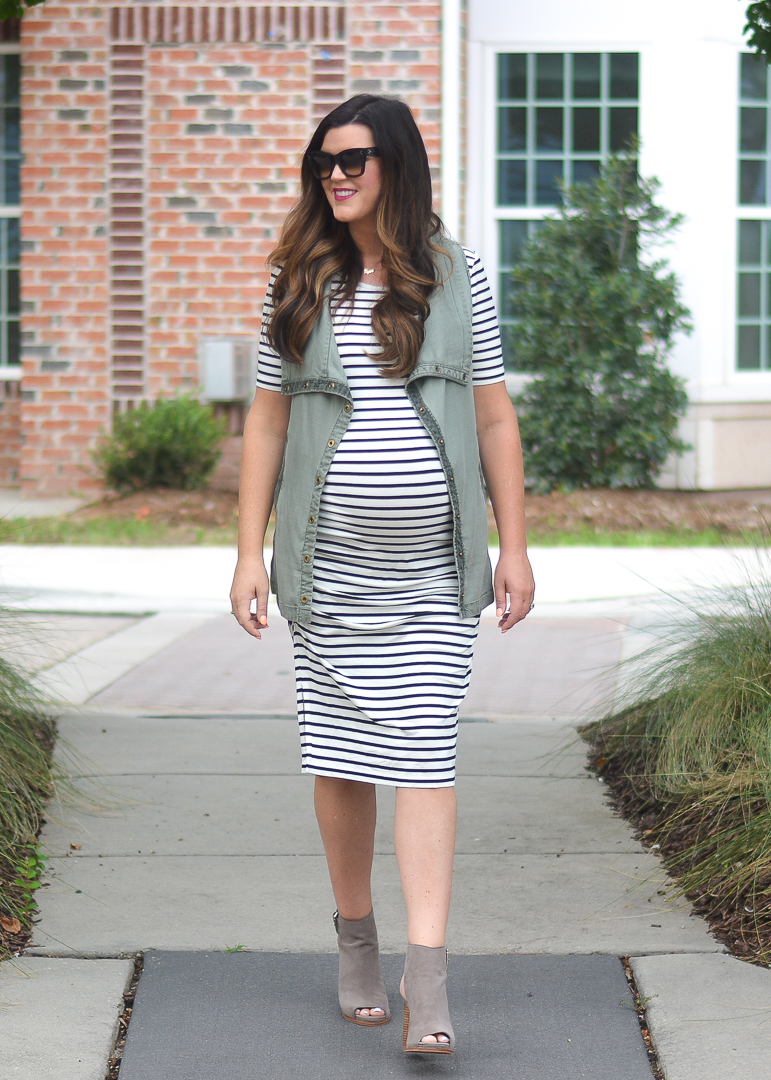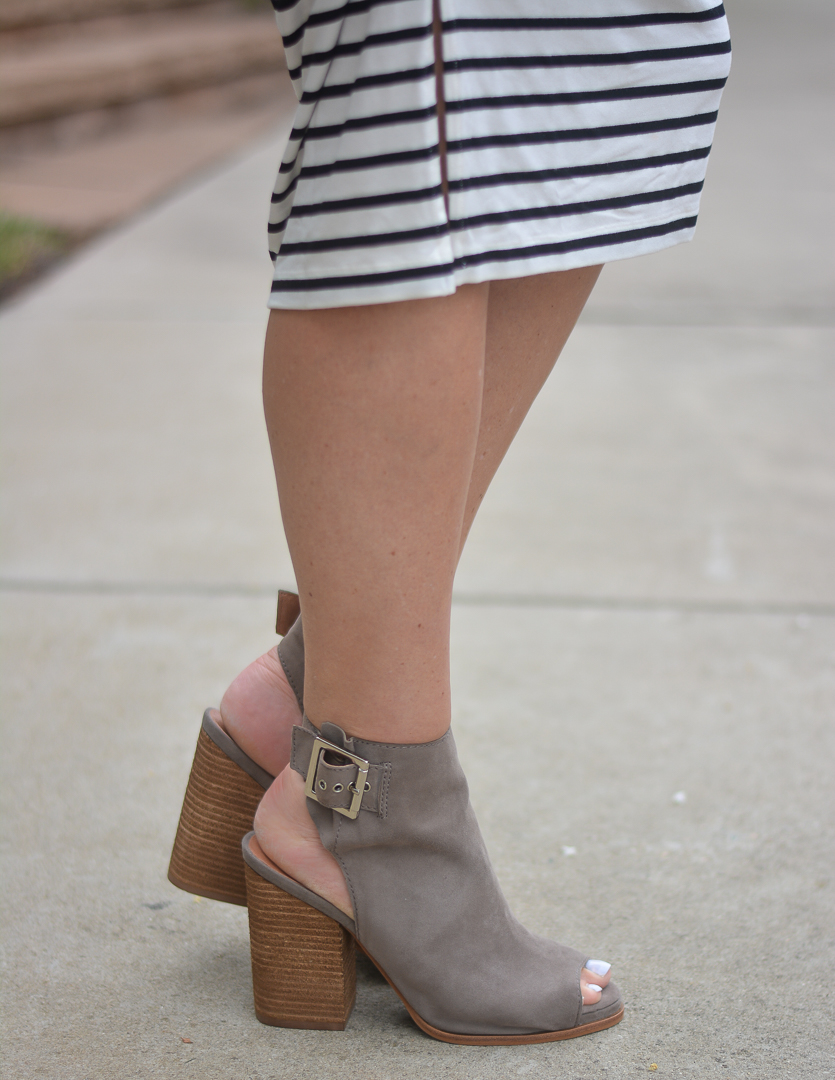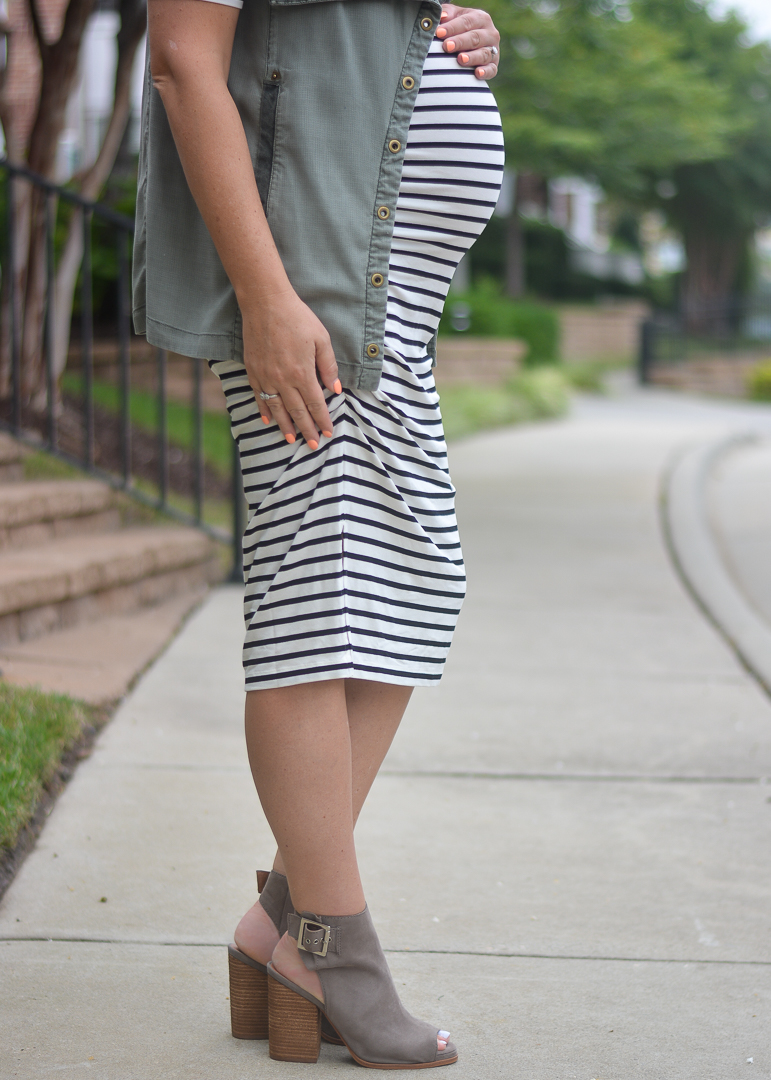 xoxo
Lindsey
SaveSave
SaveSave