Fourth of July is just around the corner and we are getting excited to celebrate with friends and family!  We would love to hear your plans for the holiday.  This time of year is always so exciting.  It truly feels like the official summer kickoff.
We thought it was the perfect time to share a delicious (and simple) summer treat with you all!  We jumped on the frozen yogurt popsicle train and are so happy that we decided to do so.  These blueberry and lemon pops are so refreshing and were a breeze to make…our favorite kind of recipe.  We tried a couple of different popular recipes that we found but, ultimately, made the recipe our own after some experimenting.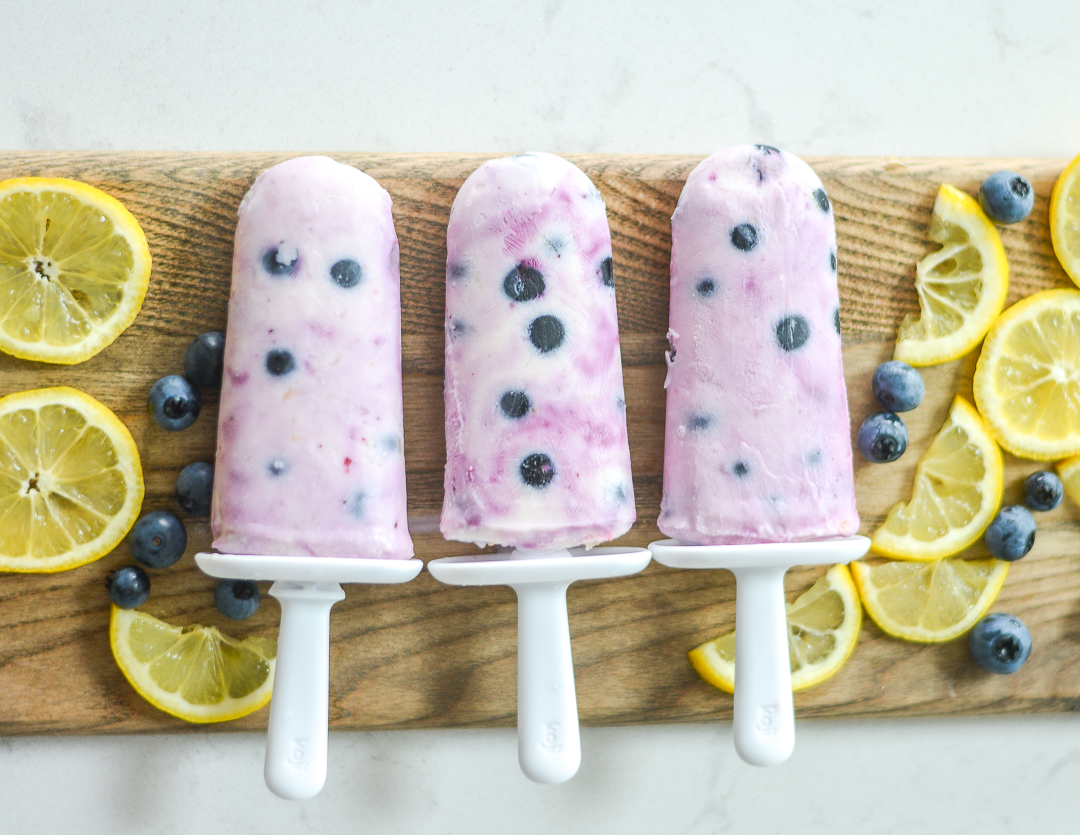 Ingredients 
2 cups fresh blueberries
1 tablespoon grated lemon zest (you can cut this in half if you don't love lemon)
1 cup agave syrup
2 cups vanilla yogurt
                                                                                             ________
Directions
1. Add 1 cup of blueberries, lemon zest and 1/2 cup agave syrup to a saucepan.  Simmer for just a few minutes until blueberries are coated with syrup and a little softened.  (It is important to keep heat as low as possible so blueberries do not start to peel.)
2. Set aside until cool.
3. Once cooled, in a mixing bowl, combine the blueberry and lemon mixture to yogurt and gently mix.
4. In a separate bowl, crush remaining blueberries.  In a small saucepan, simmer remaining blueberries and remaining agave syrup for approximately five minutes or until the blueberries turn into a syrup.  Strain the mixture so that you have the syrup in a separate bowl and discard the solids.
5. Add syrup to yogurt mixture and lightly swirl to give mixture a marble look.
6. Pour mixture into popsicle molds.
7. Freeze for 4-6 hours.
8. Eat up and enjoy!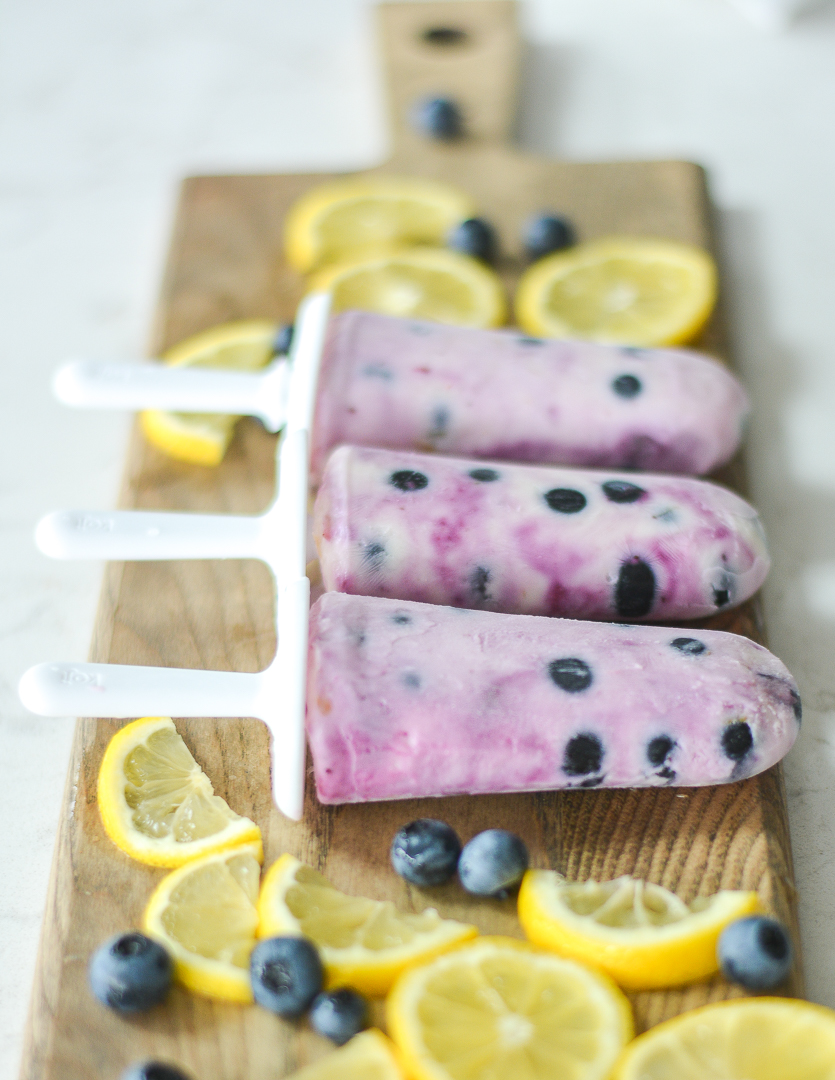 Our Take
These popsicles made us want to try experiencing with all types of fruits.  Hopefully, we will find a coupe more great popsicle recipes and share them throughout them summer!
As I mentioned perviously, you can tweak the amount of lemon depending on how much you want to taste the citrus flavor.  You can easily do the same with the agave sugar if you want a more tart taste instead of a sweet one.  Also, when initially heating the first batch of blueberries, if you heat too long and they start to peel, you can use that batch for your syrup and start over with the rest of the berries for your whole ones.
This treat is such a hit with kids and a great healthy dessert option!
As always, we would love to hear your feedback once you try this recipe!
Ive linked the popsicle molds that I use as well as a coupe of other fun options…
xoxo
Tiffany & Lindsey