It's Friday!  It's Friday!
Does anyone have any exciting plans for the weekend?  I have a party tonight and then we are hoping to taking Ryan to the huge Lego exhibit in downtown Raleigh on Sunday.  Plans for tomorrow are still up in the air but we will likely see my family.  My dad has been in Bangkok for the last week so we are so happy to have him back.  We will inevitably end up over at their house at some point but figure we can give him today to rest.  Suffice it to say that he experienced one of those trips where everything that could have gone wrong during travel went wrong, including an unexpected one-night-stay in Korea due to plane issues.  That has to be one of the most draining situations.  I cannot stand travel issues!
Onto happier topics…last night my mom and I headed to the Anthropologie in North Hills of their spring fashion show.  Tiffany and I had been asked to walk in the show but I had a conflict the night of dress rehearsal so Tiffany represented the blog!  She did such an amazing job and looked absolutely beautiful.  The show was the best local show I have ever been to as the styling was perfectly on point.  The layering, the colors, the prints, the textures…the looks (and models) were all gorgeous.
I recently purchased the dress that I wore to the show and wanted to share it with you all.  If you're like me, you may feel that finding a long sleeve maxi dress that isn't matronly is like endlessly searching for a unicorn.  When I spotted this one, it was a no-brainer.  It's such a pretty print and I love that the v-neckline keeps the dress from feeling too heavy.  I had planned to wear it with a little denim vest but the temperature was cooler than expected last night so I threw on a faux shearling vest.  I like that it added some texture to my simple look.  LOVE this dress!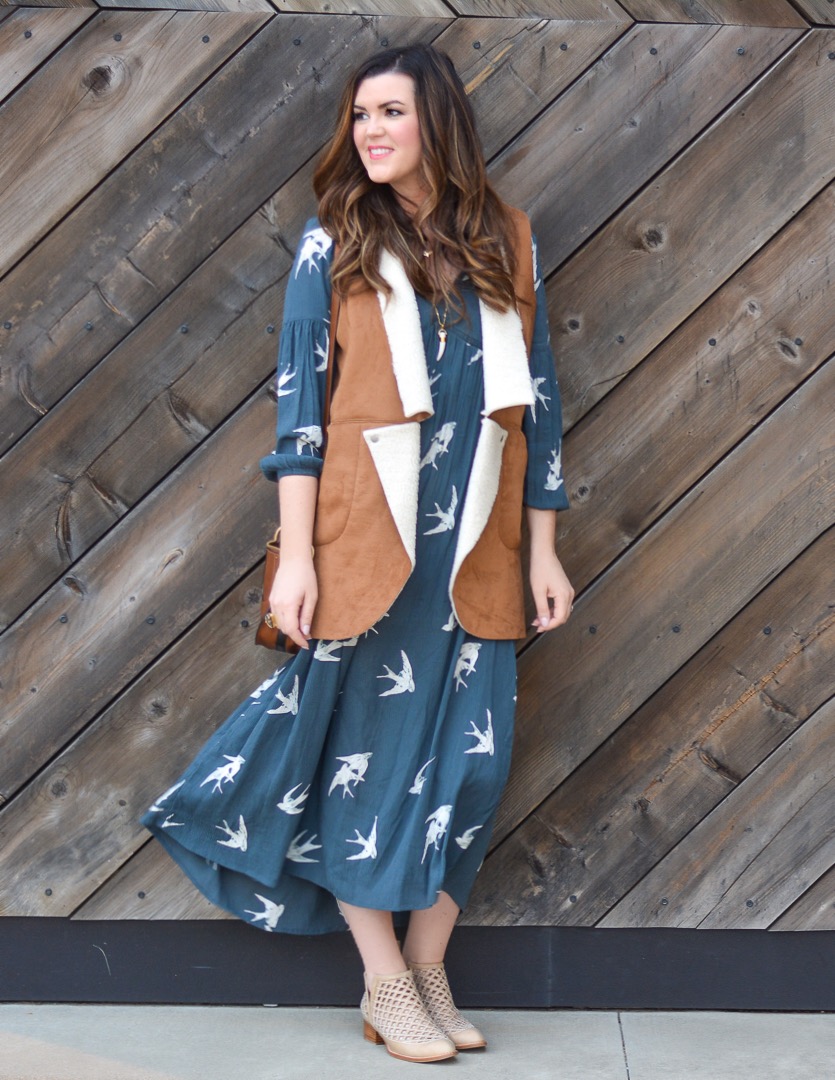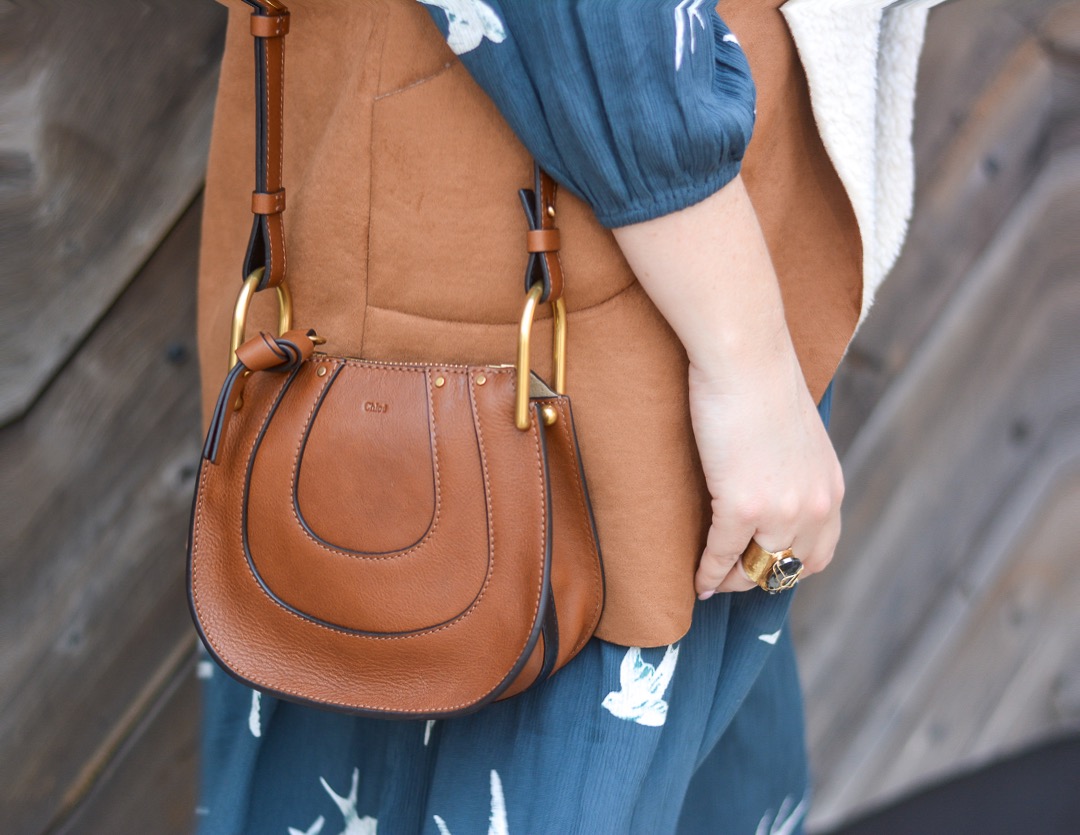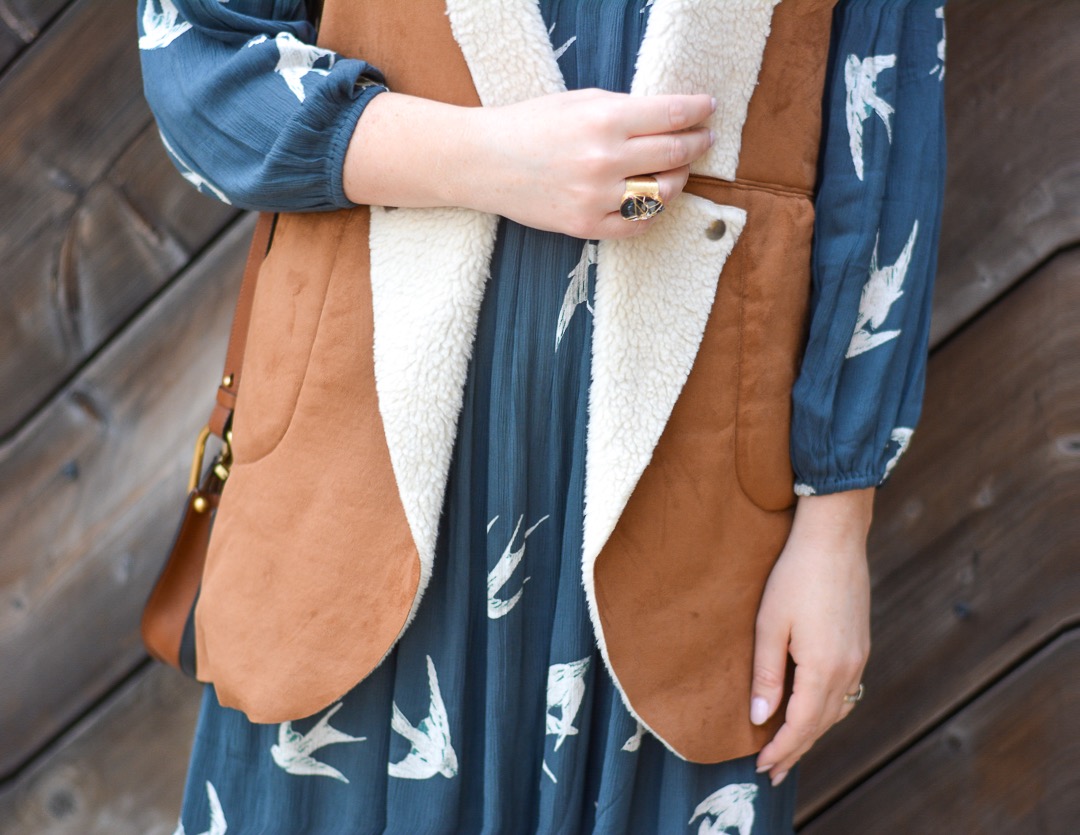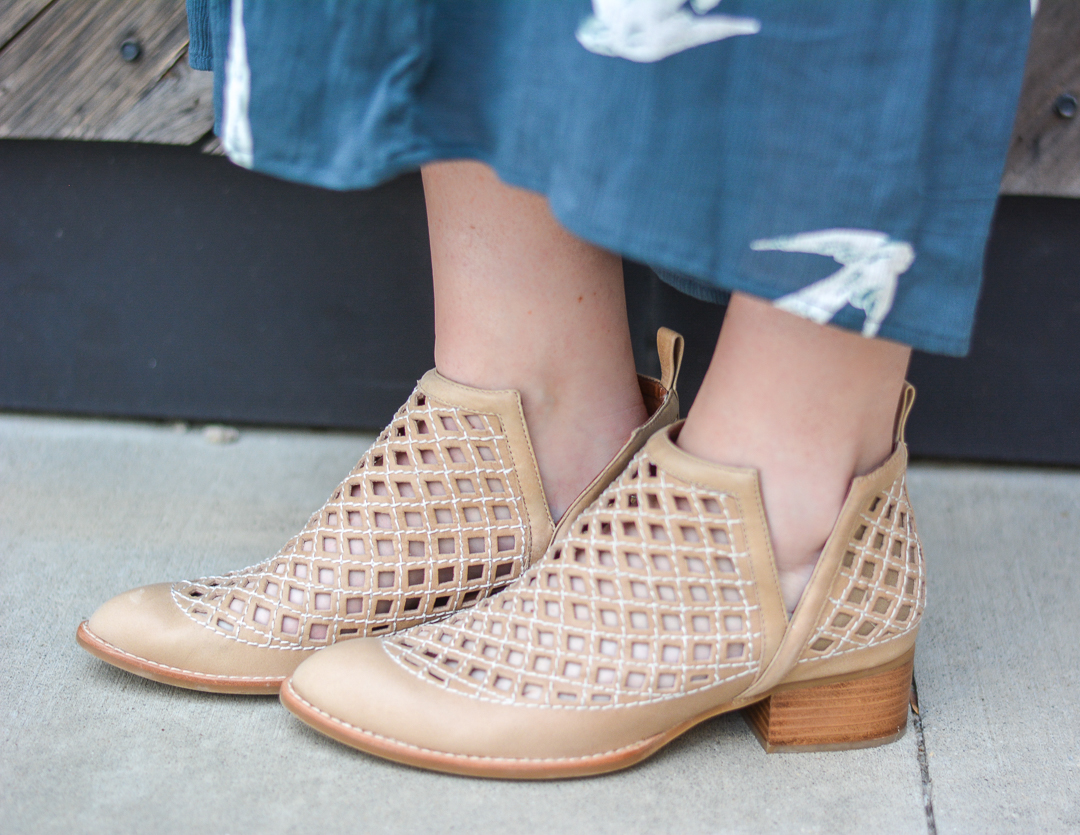 | SHOOP LOOK BELOW BY CLICKING ON INDIVIDUAL IMAGES |
xoxo
Lindsey