Good morning from L.A.!  Although, you wouldn't know that we are in California based on the weather that we have been experiencing.  It has been cool and rainy almost every day since we arrived.  I am completely fine with the cooler weather, in fact, I prefer it but the rain has really put a damper on our plans…(not to mention causing an 18 hour power outage).  We were really looking forward to doing a lot of fun things outdoors with Ryan.  Thankfully, my friends have been happy to bring their little ones' over to my parents' place and we have spent fun afternoons taking it easy together.  On Sunday, there was break in the rain and Ryan and I headed to The Americana in Glendale to meet up with friends.  We shopped for a bit and then headed to our go-to Italian restaurant.  On Monday, we met friends at the zoo and Ryan had the coolest opportunity…he fed a giraffe!  I asked him if he wanted to feed it and he said yes so we headed over.  Despite his quick answer, I wasn't sure that he would actually want to continue once we came closer to the massive animal.  Well, my little buddy walked right up to the woman handing out the leaves, grabbed them and fed the darn giraffe.  I was so surprised and so proud of him.  While he is a low-key, somewhat shy kid, he is also so incredibly brave.  Fingers crossed that the rain will pass because we have plans to head to the zoo again once David comes into town.
Tiffany and I went out last week before my trip and the weather was gorgeous.  It was a sunny but breezy day so I pulled out my favorite denim vest and a new bohemian style blouse.  I had a different pair of shoes in mind but before leaving the house, I grabbed my new pink velvet boots.  While I completely understand that some people will love them and others will see them as hideous, personally, I am smitten.  The  Taggart boots are one of my favorite style of booties.  I have a few pairs and they are some of my most-worn shoes so these were the perfect addition to that little collection.  I finished the look with a simple gray fabric choker.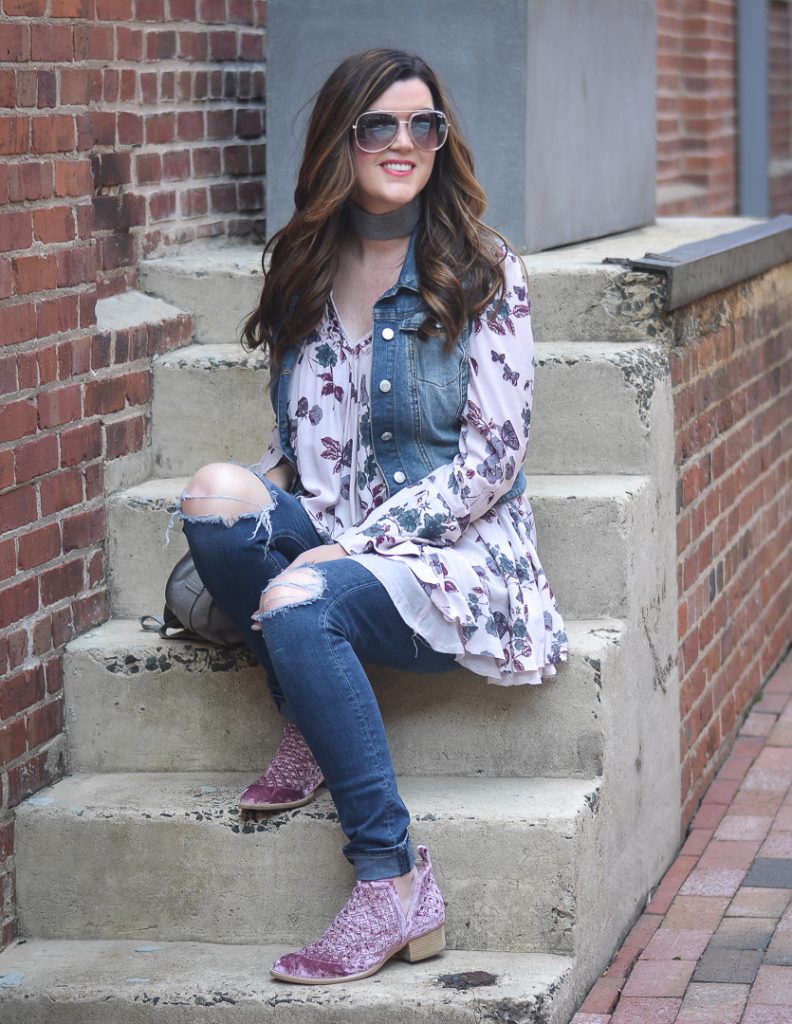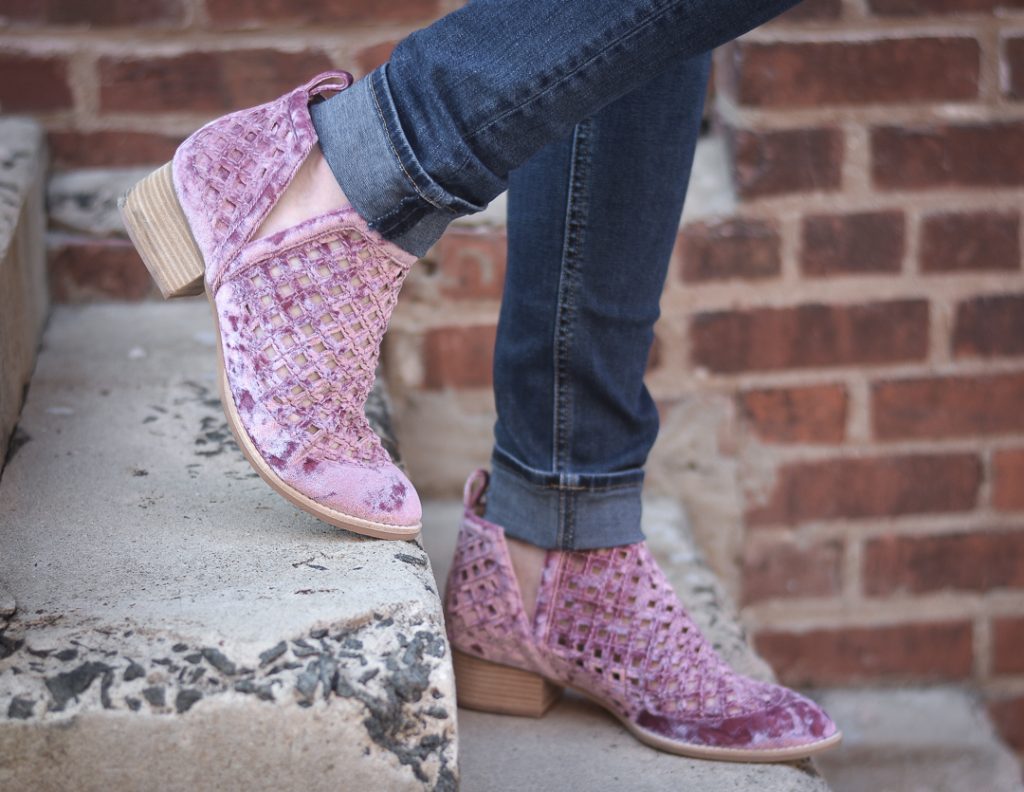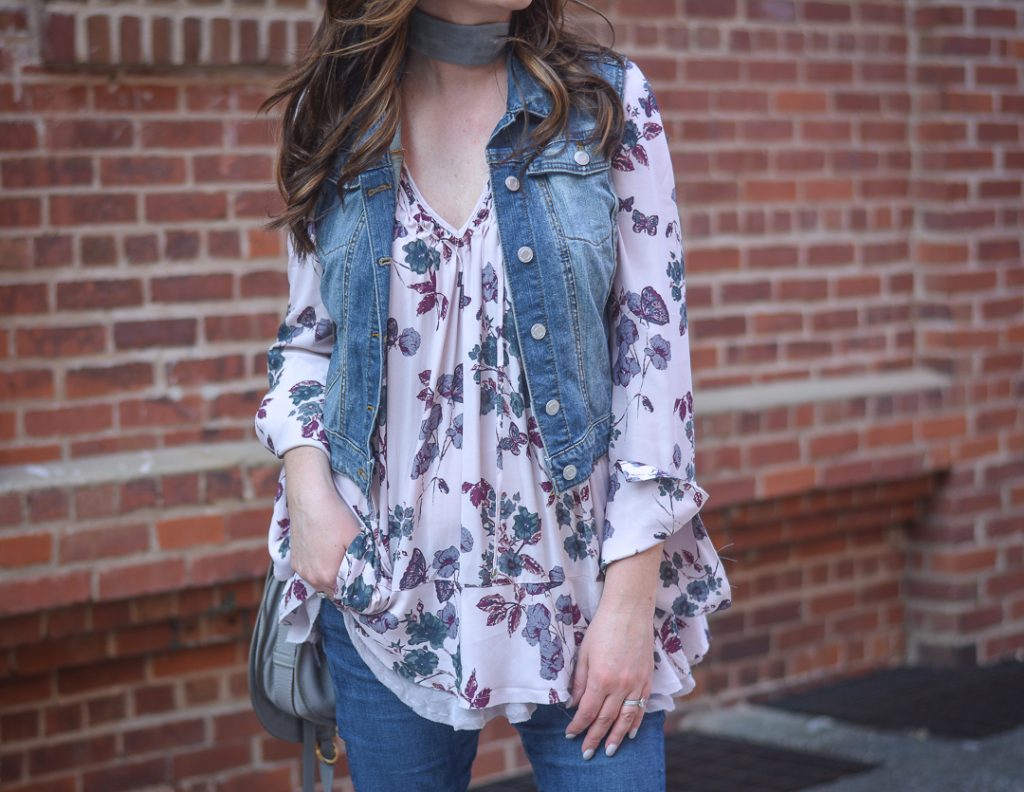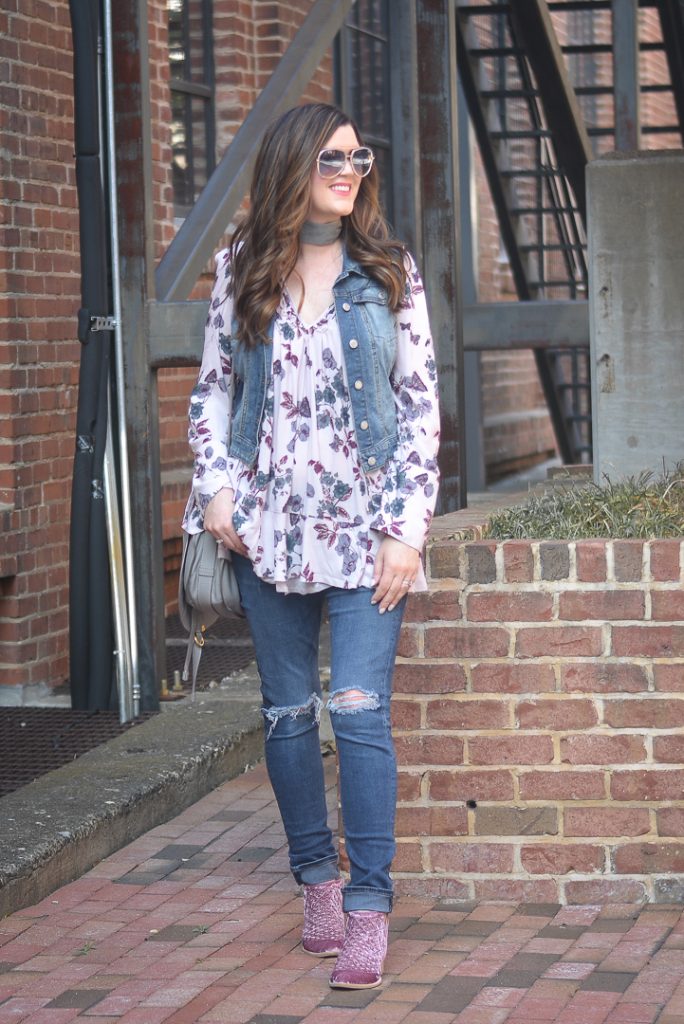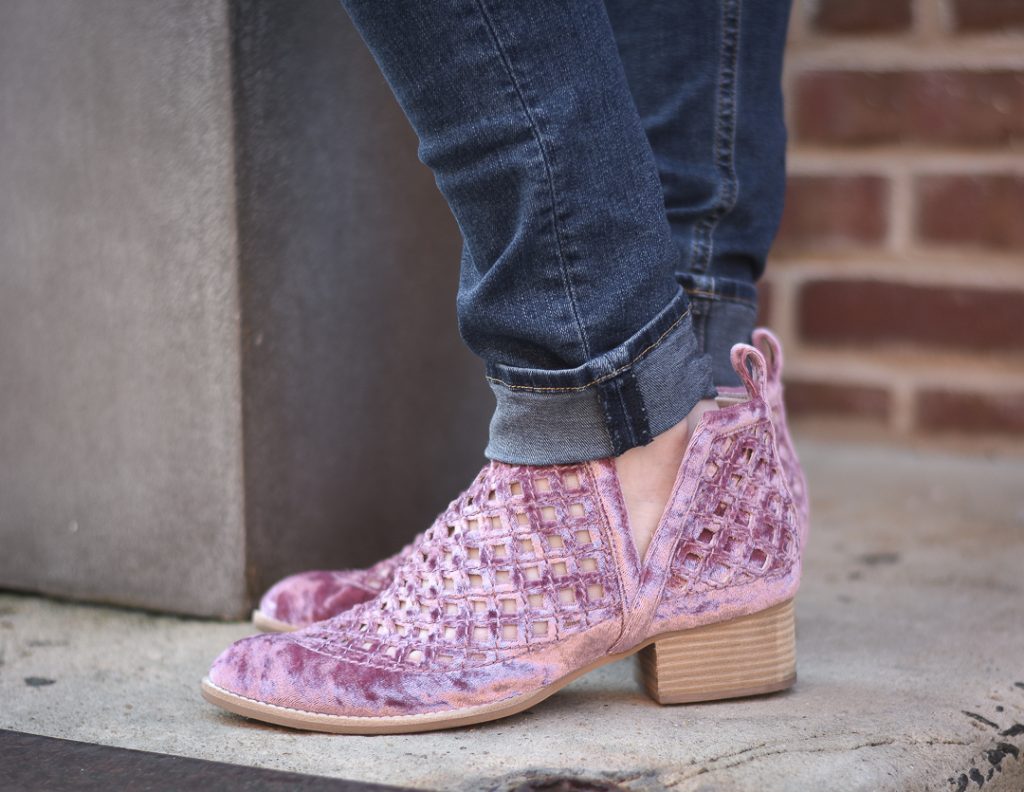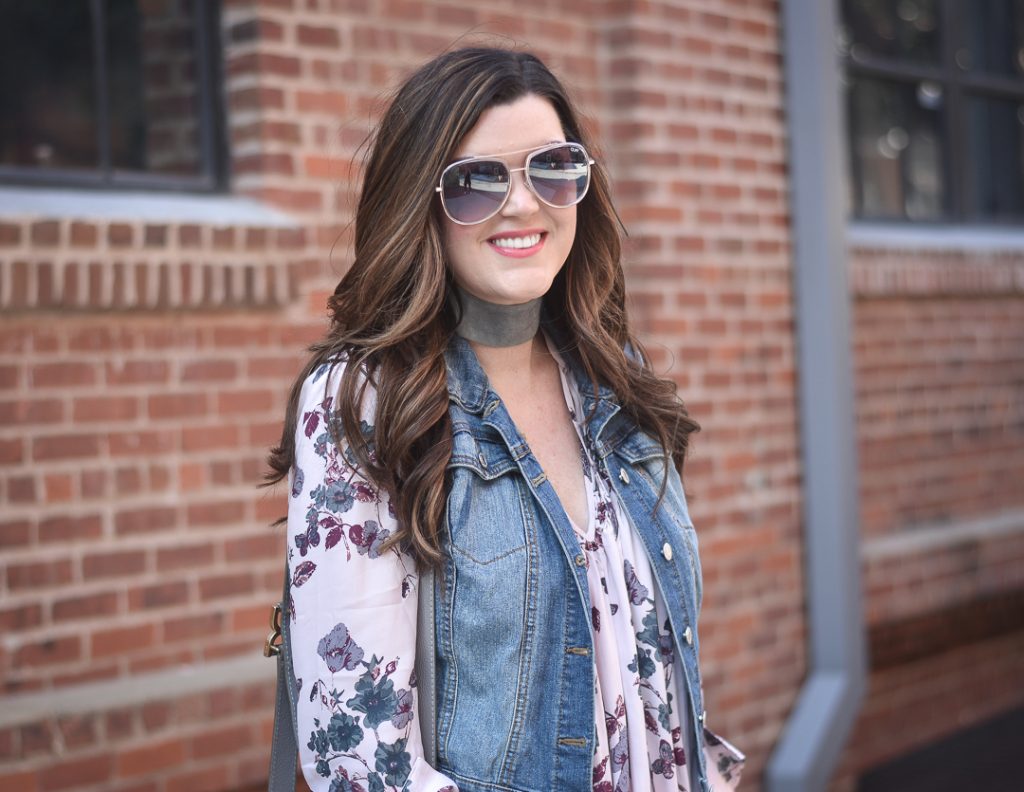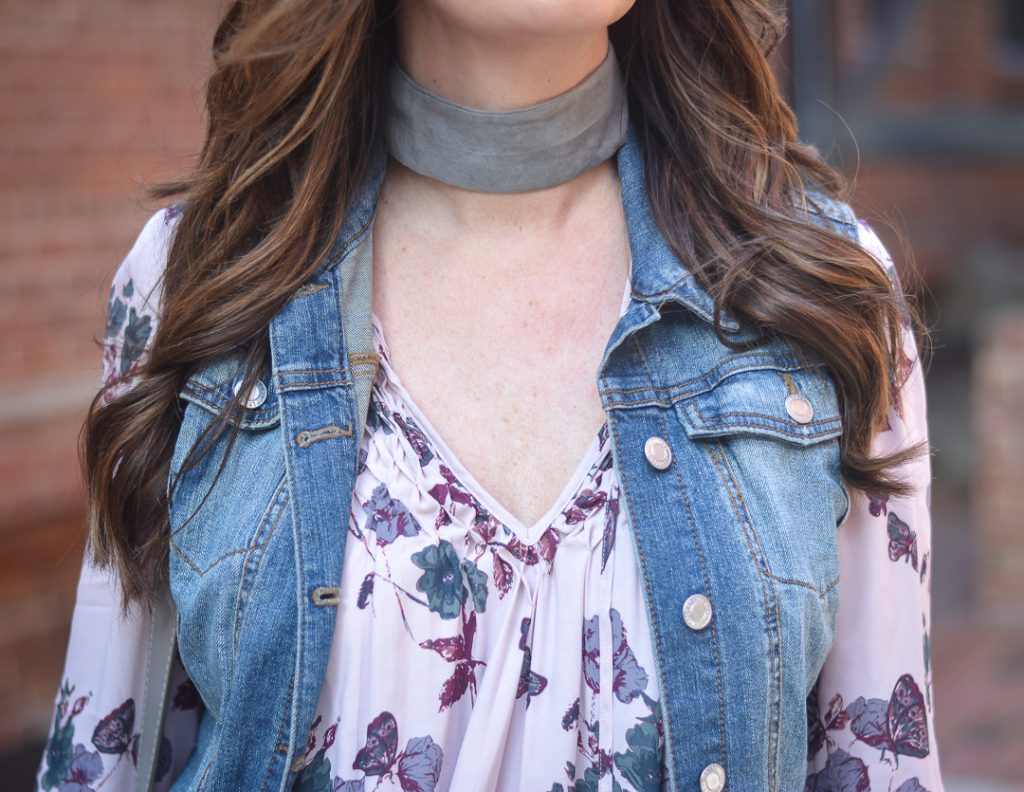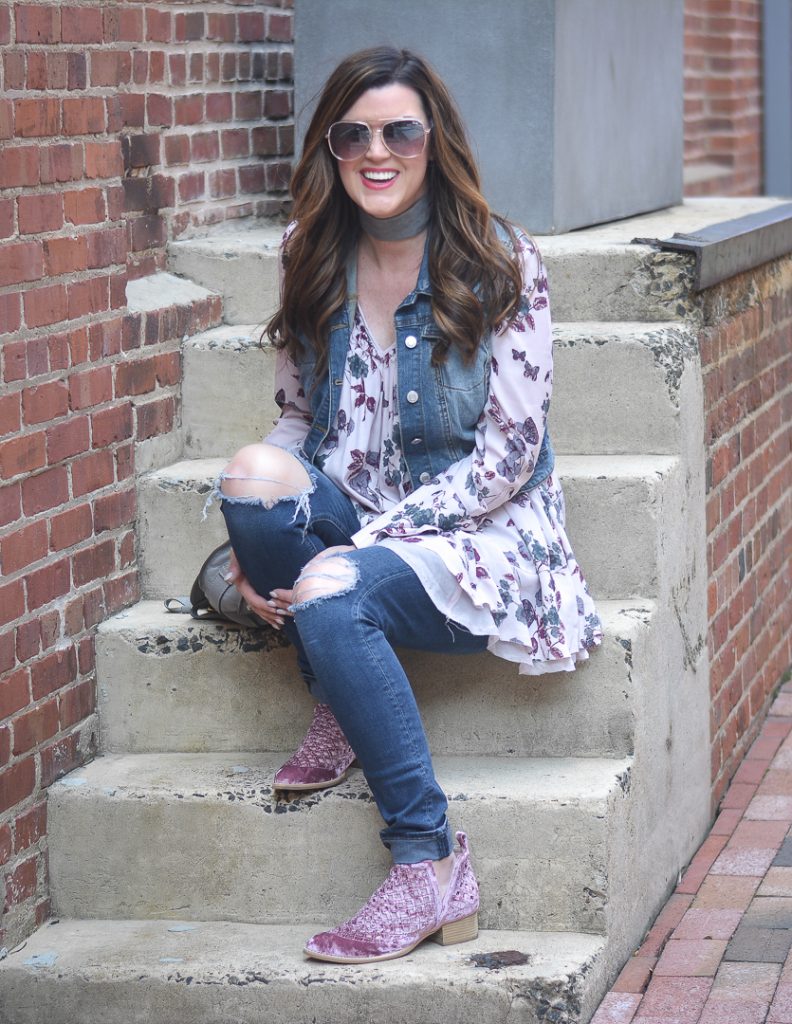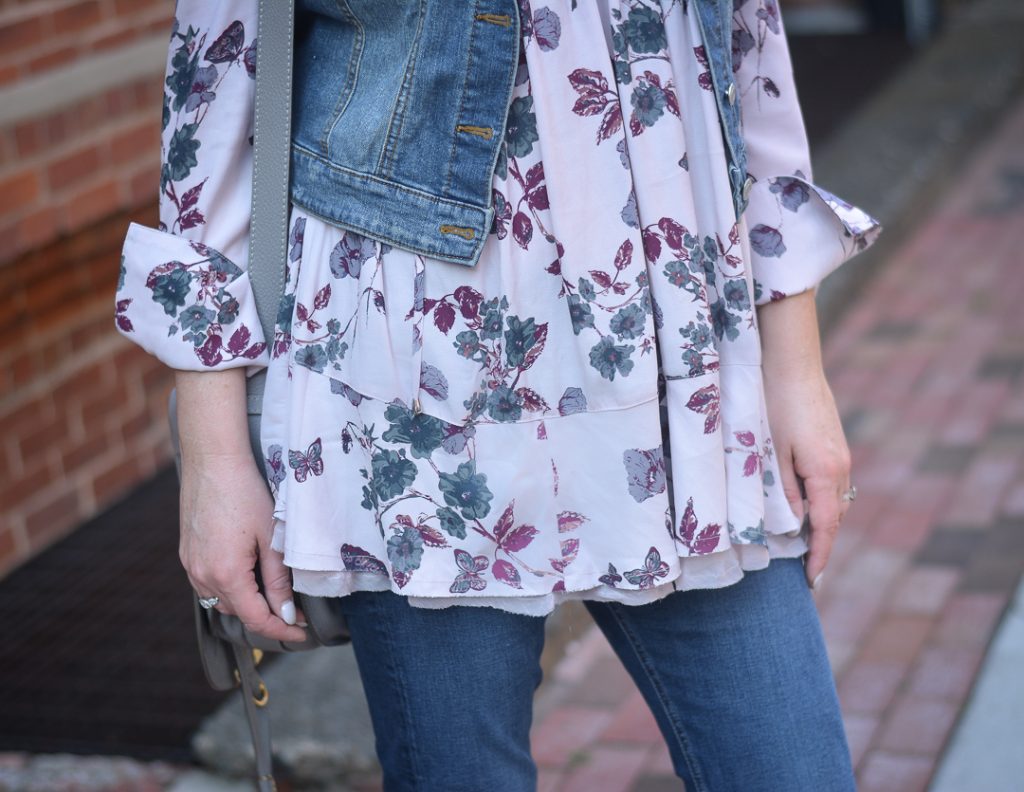 | SHOP LOOK BELOW |
Hope everyone is having a fantastic day!
xoxo
Lindsey