With Valentine's day around the corner, we thought we would share a few easy recipes that you could quickly make for your spouse, kids, friends or just for yourself.  We don't know about you all but we love sweets.  Plus, we really enjoy baking…isn't baking more fun than actually cooking a meal?!
First up, we are sharing how to turn a classic, delicious treat into a holiday favorite.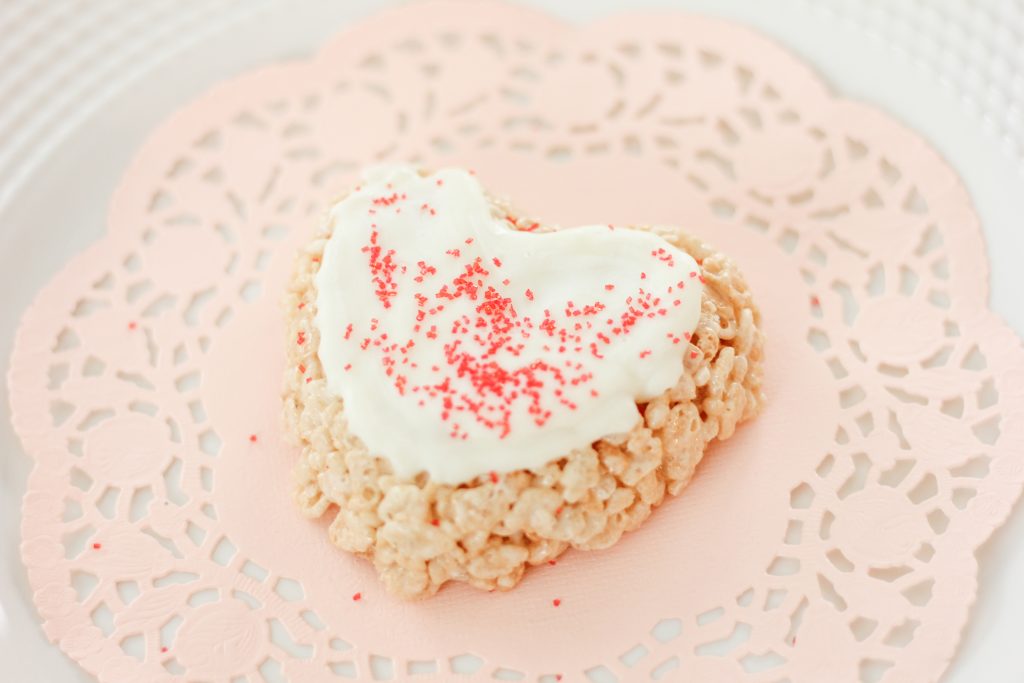 Ingredients
6 cups Kellogg's® Rice Krispies® cereal
3 tablespoons butter
1 package (10 oz., about 40) JET-PUFFED Marshmallows OR 4 cups JET-PUFFED Miniature Marshmallows  (we used the large  marshmallows)
1 cup mini white chocolate chips
Red and/or pink sprinkles or other fun decorations
Heart-shaped pan
________________
Directions
The first step is making the mixture for the traditional Rice Krispie Treats:
1. In large saucepan melt butter over low heat.
2. Add marshmallows and stir until completely melted.
3. Remove from heat.
4.  Add KELLOGG'S RICE KRISPIES cereal. Stir until well coated.
5. Now, it's time to shape your mixture into hearts.  Make sure that you wet your hands or apply a small amount of oil to press mixture into heart shaped pan so it doesn't stick to your hands.
6. Turn pan over to remove hearts from pan and arrange your hearts face up.
7. Melt your white chocolate chips by placing in microwave for 1 minute.  Stir.  If not melted, follow by an additional 30 seconds until melted.
8. Spoon melted chocolate onto heart shaped treats.  We opted to add chocolate to only half of ours.
9. Finish with sprinkles or other decorations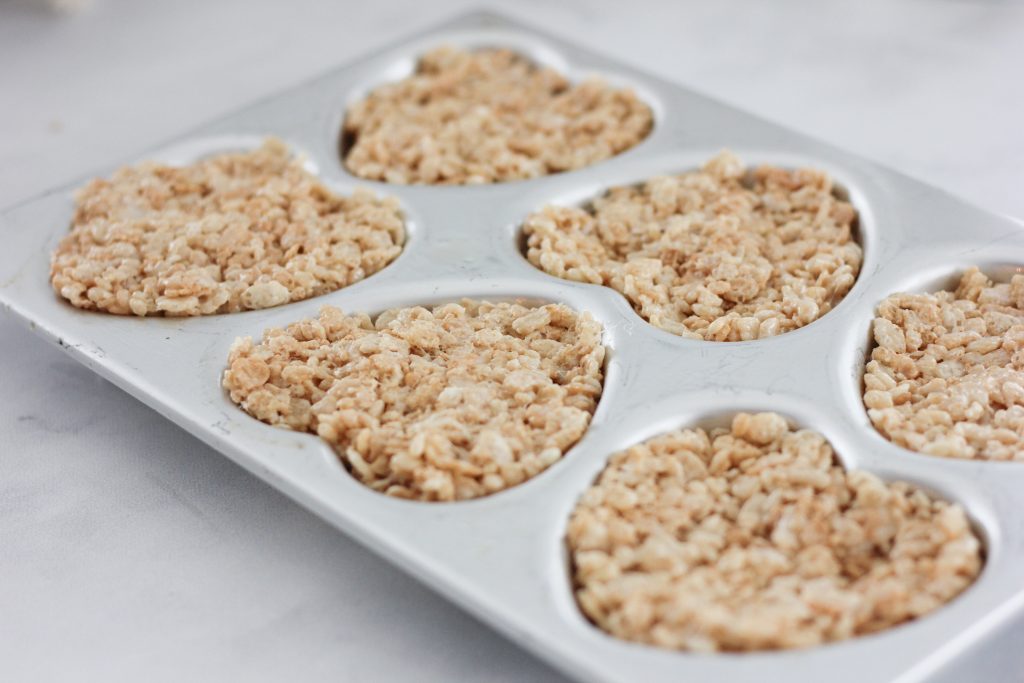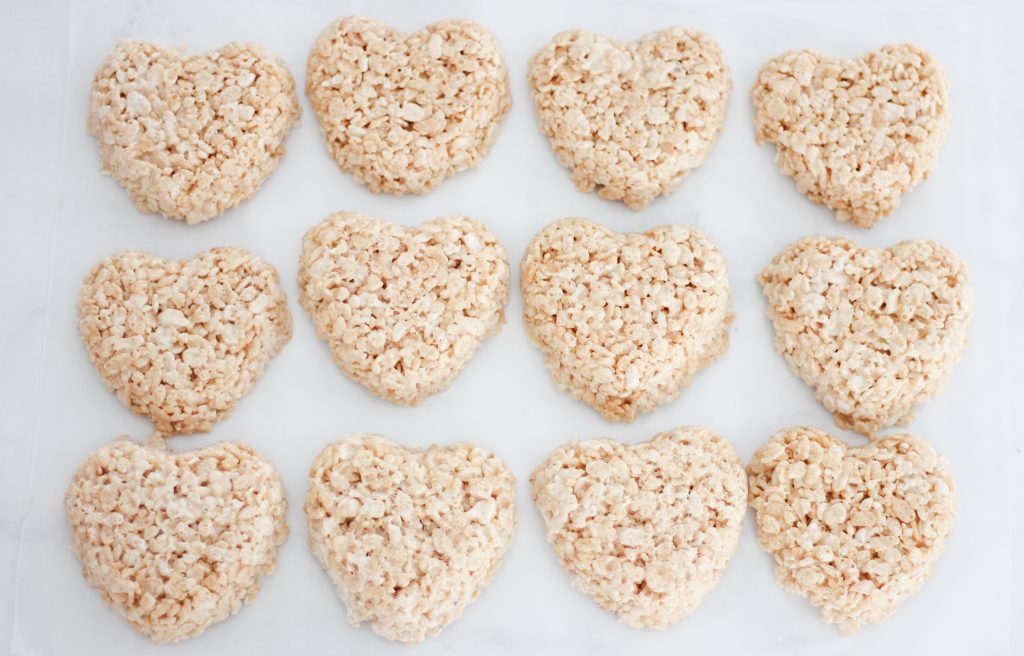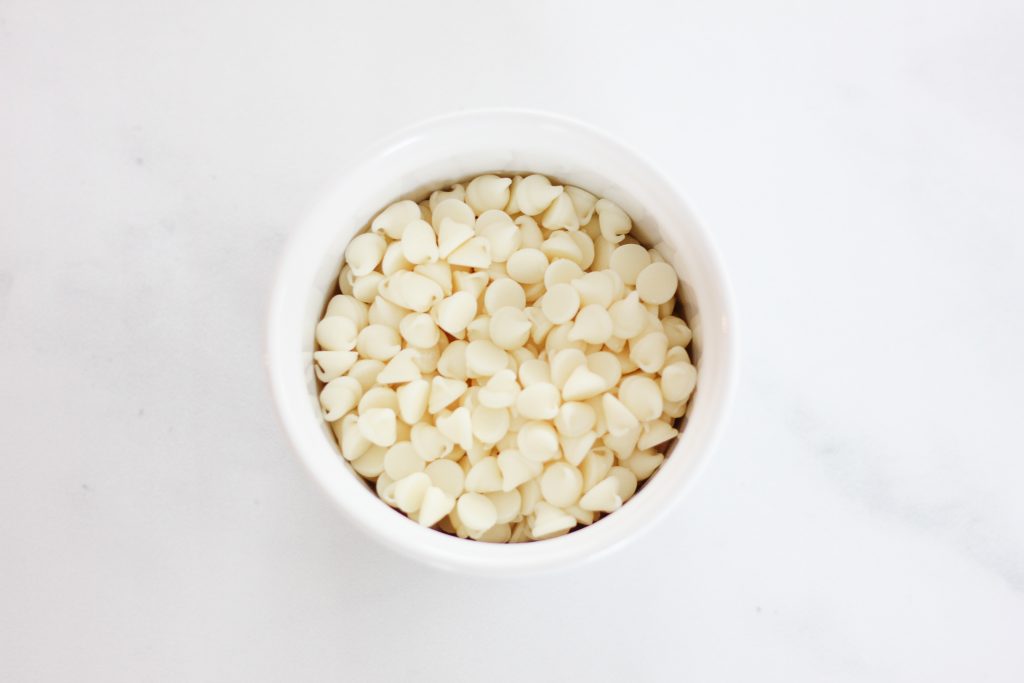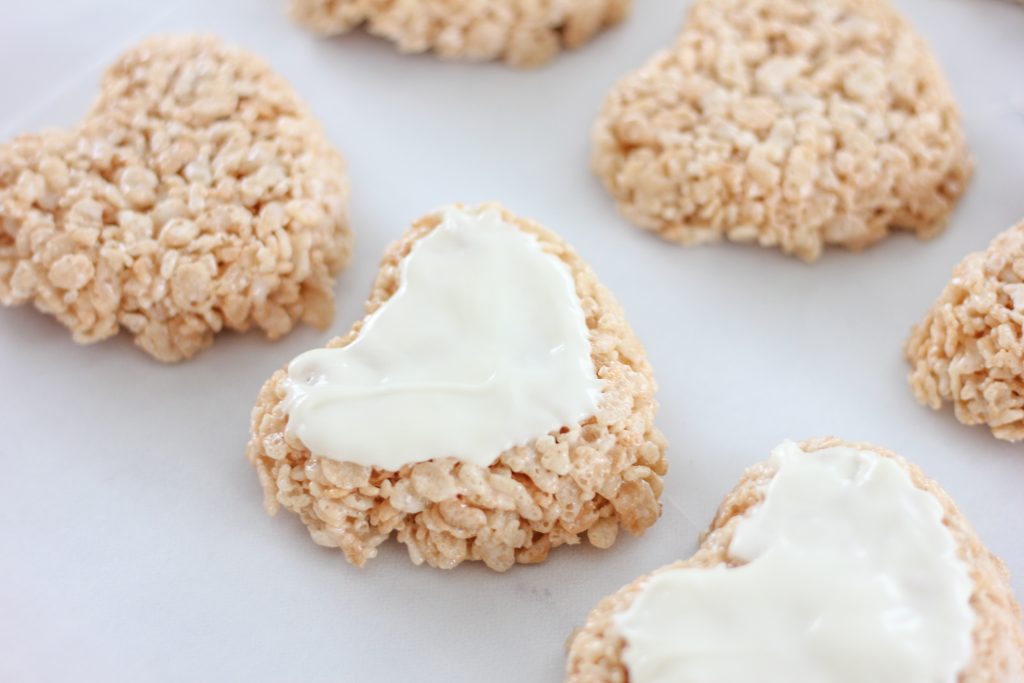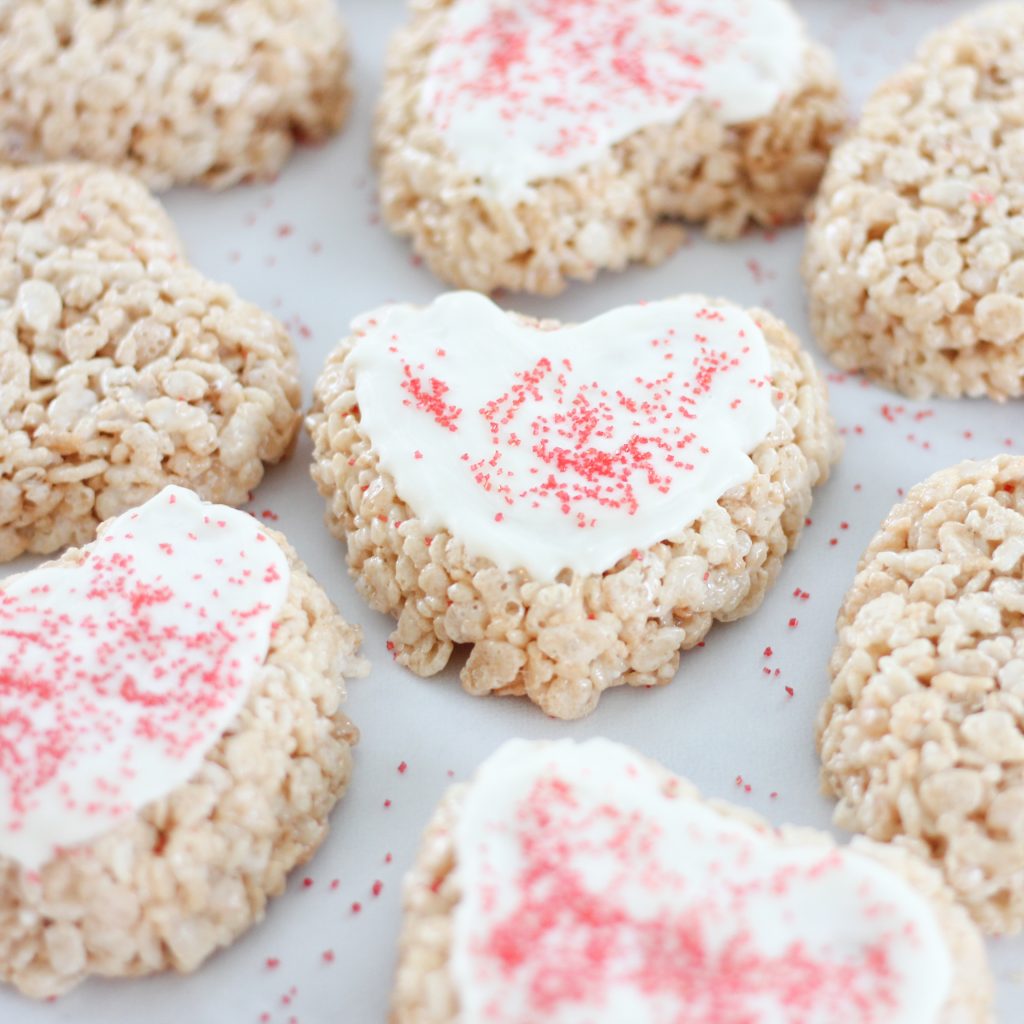 And just like that, you have a cute, love-inspired, Rick Krispie treat.  So easy and so delicious!!
We managed to eat ours' within a few days…oops.
Hope you enjoy!
xoxo,
Tiffany & Lindsey