Happy Thanksgiving week, friends!  It is nearly impossible to believe that we have officially entered the holiday season.  Now begins the time of year when we maniacally decorate, take down decorations and re-decorate in our household.  Let me explain a bit.  David and I host Thanksgiving every year for both of our families.  The house is decorated for the holiday but the week after is Ryan's birthday.  Last year we held his party at our house and we are doing the same this year so down come the pinecones and turkeys and out come the birthday decorations.  Because Ryan's birthday is in December (on the 3rd), we try to wait until after his birthday before we pull out the Christmas decorations.  We agree that his birthday doesn't need to be overshadowed by the upcoming holiday so then his party decorations are put away and up goes the Christmas tree and out comes the sparkle.
As I have mentioned before, Thanksgiving is my favorite holiday.  I love every single thing about the day.  It is so nice to have all of our family under one roof…and being surrounded by the aroma of delicious food filling the air isn't so bad.
Each year, I try and switch up the Thanksgiving tablescape.  While I use many of the same main pieces like our plates and chargers, I often switch up the napkins and the items that I use for the centerpiece.  It's amazing how those simple changes can create an entirely new look.  My favorite item to use for decorating at this time of year is pinecones.  Not only are they adorable but they are quite possibly the least expensive way to make a home feel like the holidays.  You can head outside and scoop up dozens or pop into your local craft store and buy  couple of bags for next to nothing.  The best part is that they are seasonally appropriate throughout the rest of the year.
This year, I purchased these gorgeous brass lanterns from Crate and Barrel.  While I don't typically splurge that much for the tablescape, I was able to justify the purchase because they will also be used as the centerpiece for Christmas as well.  In fact, they will likely remain on the dining room table permanently.  Crate and Barrel had massive pinecone candles in store so I grabbed several of those to put inside the glass.  The pinecones by themselves looked cute but needed a little something else so I took some pieces of faux greenery from Michael's.  (I buy the long branches and just slide off the smaller pieces.)  It helped make the lanterns look more autumnal.  For Christmas, I play on using fake snow inside the lanterns and create little scenes with small figurines.  Hopefully it turns out as well as I imagine it in my head.  I'll be sure to share that project as well.  I had ordered little cards that say, "I am thankful for…" from The Paper Source and simple tucked those into the pinecones that had been placed on each place setting.  The last step was tossing some more pinecones and greenery along the burlap table runner.
Here are some pictures of our Thanksgiving table…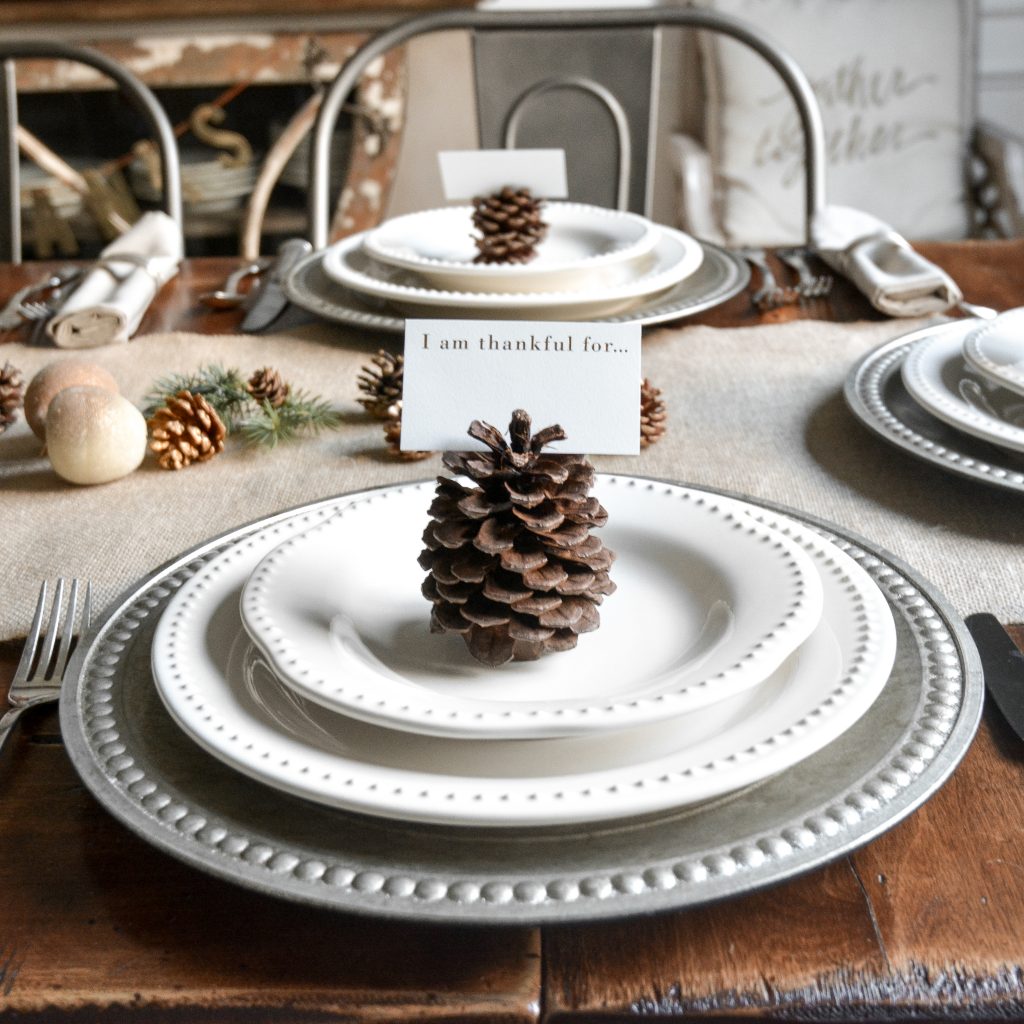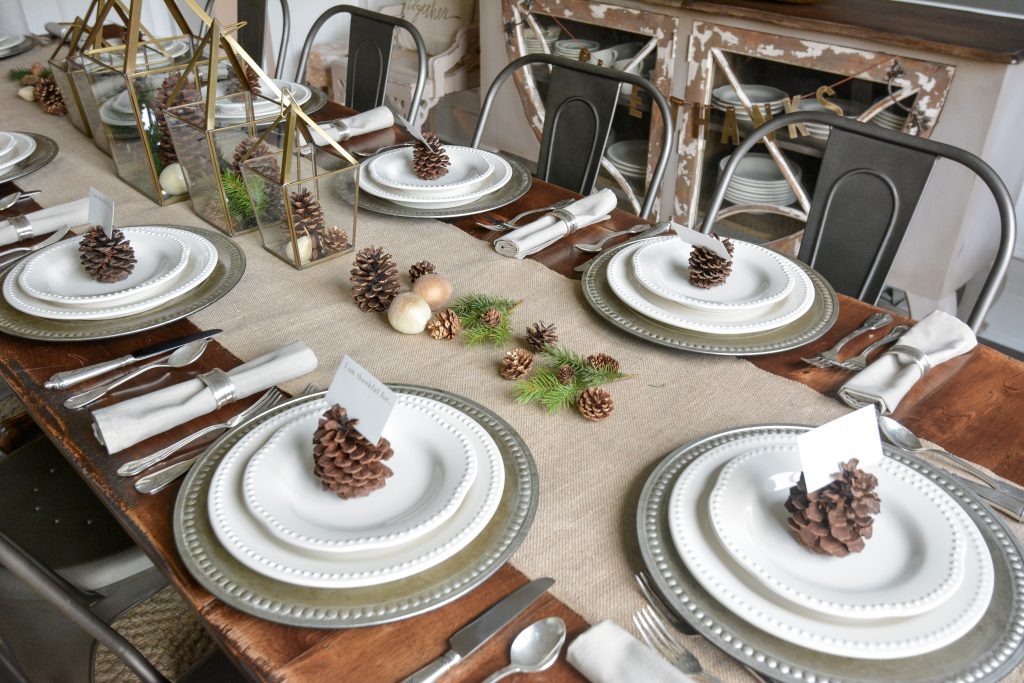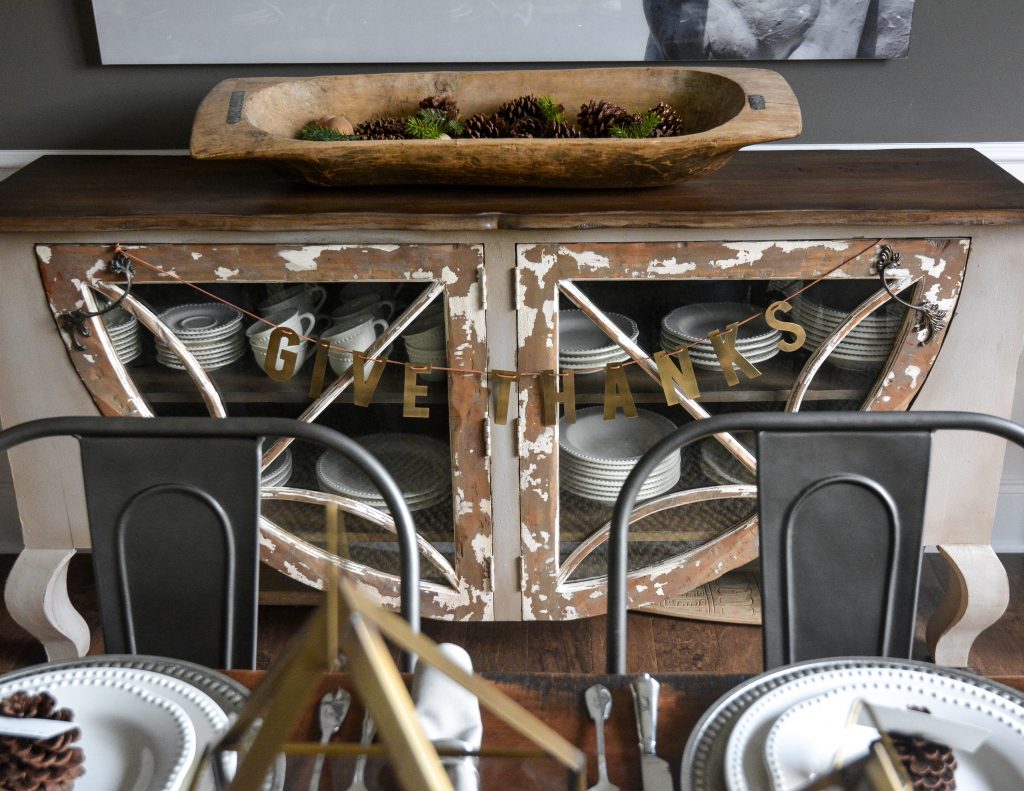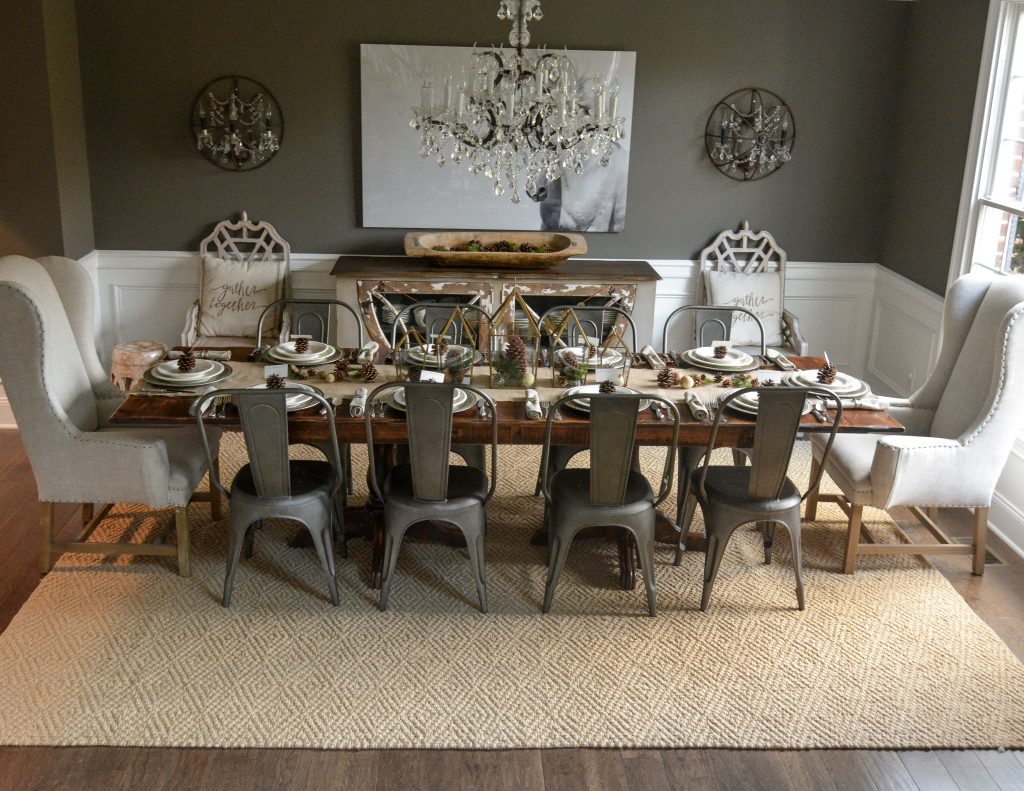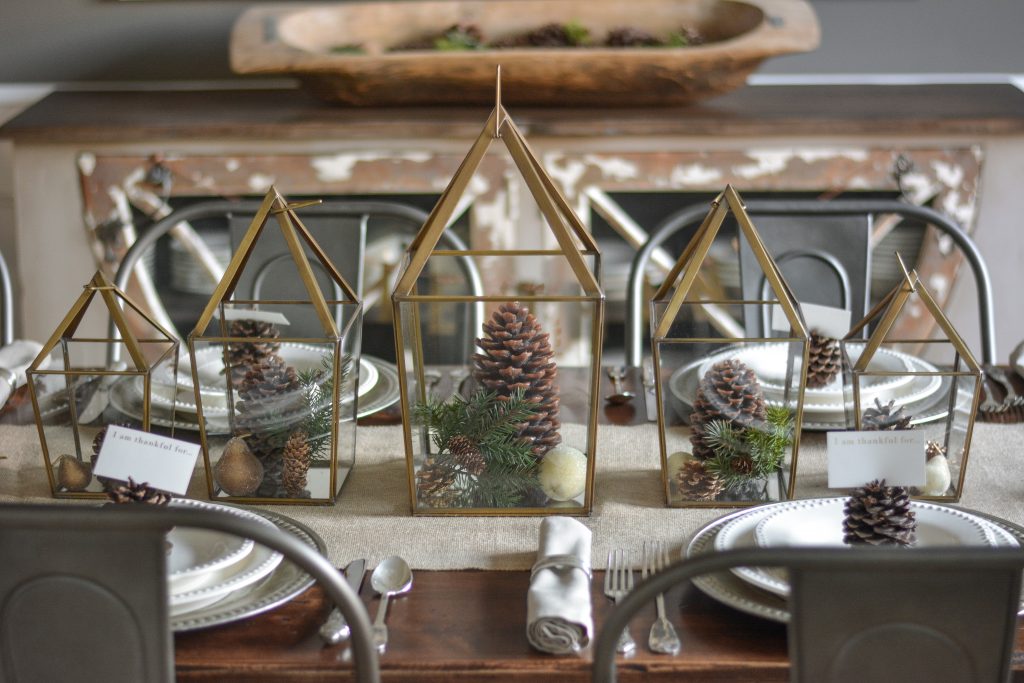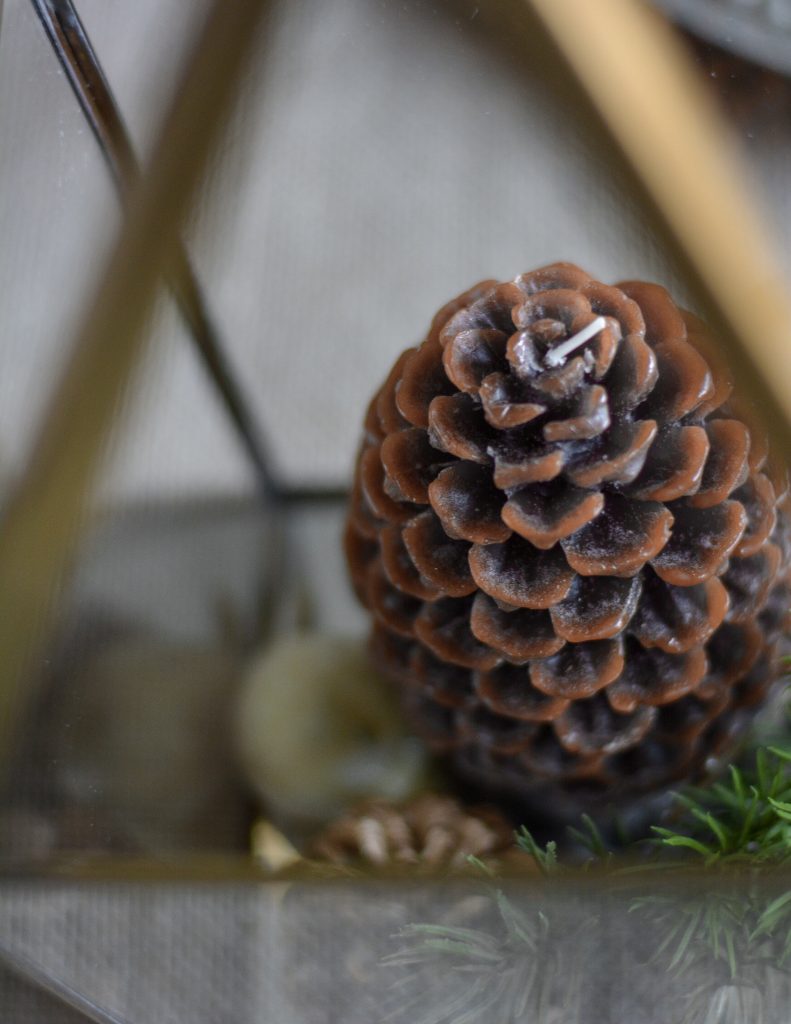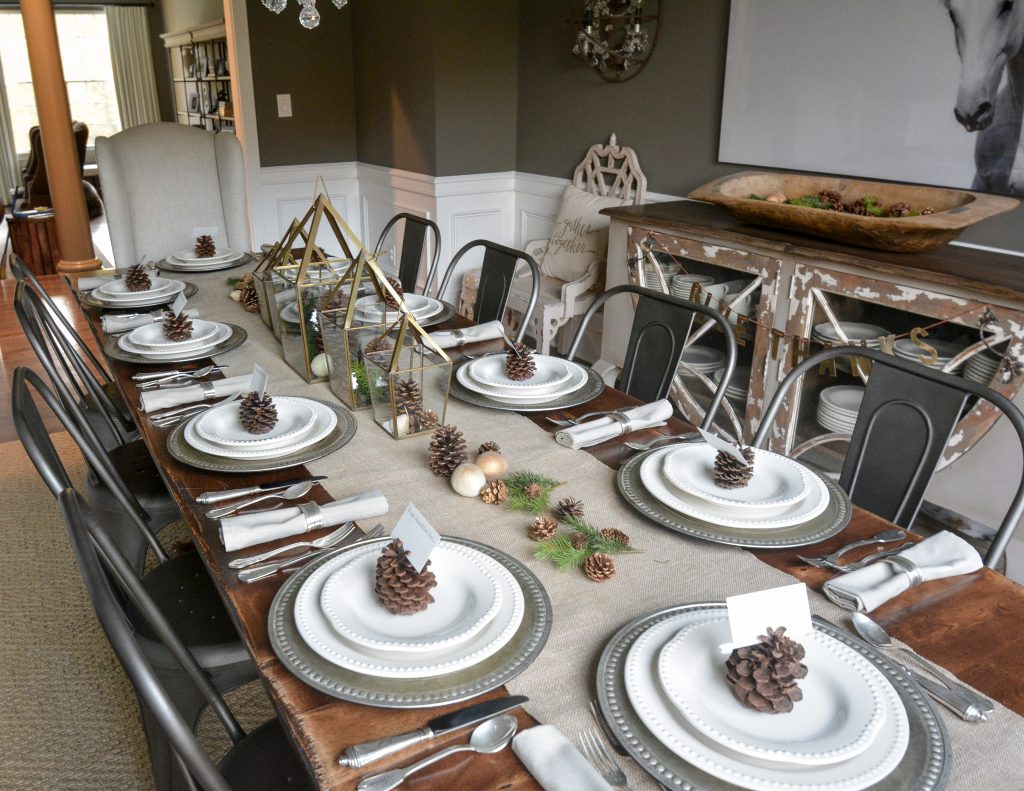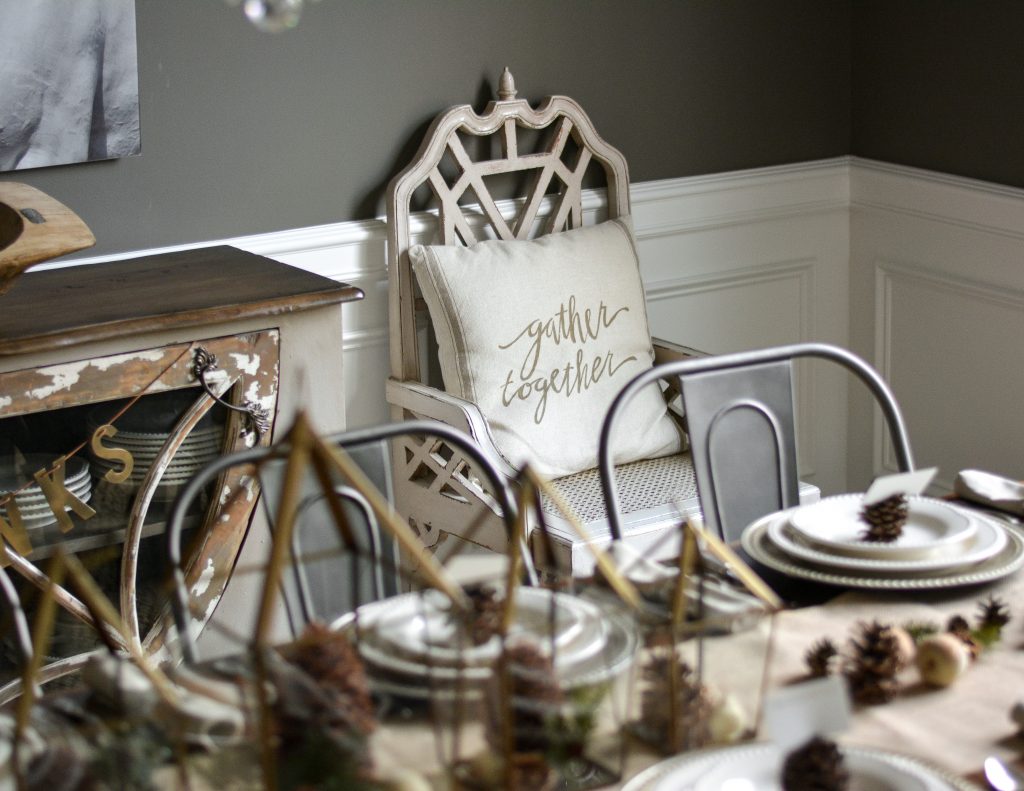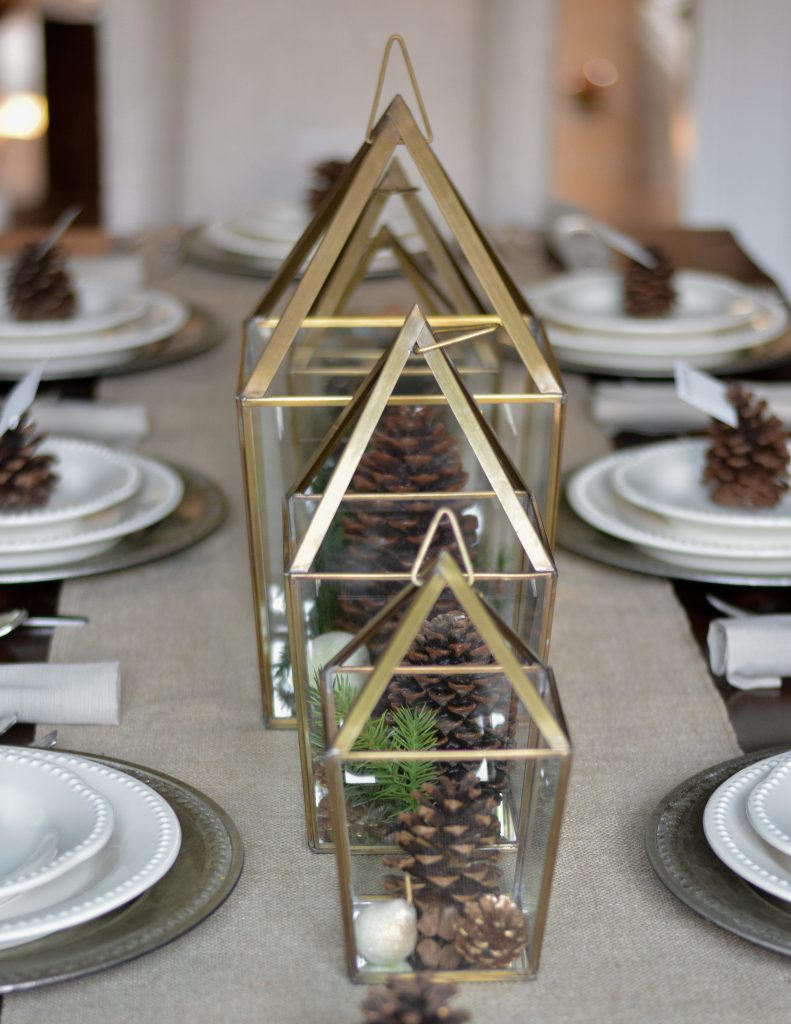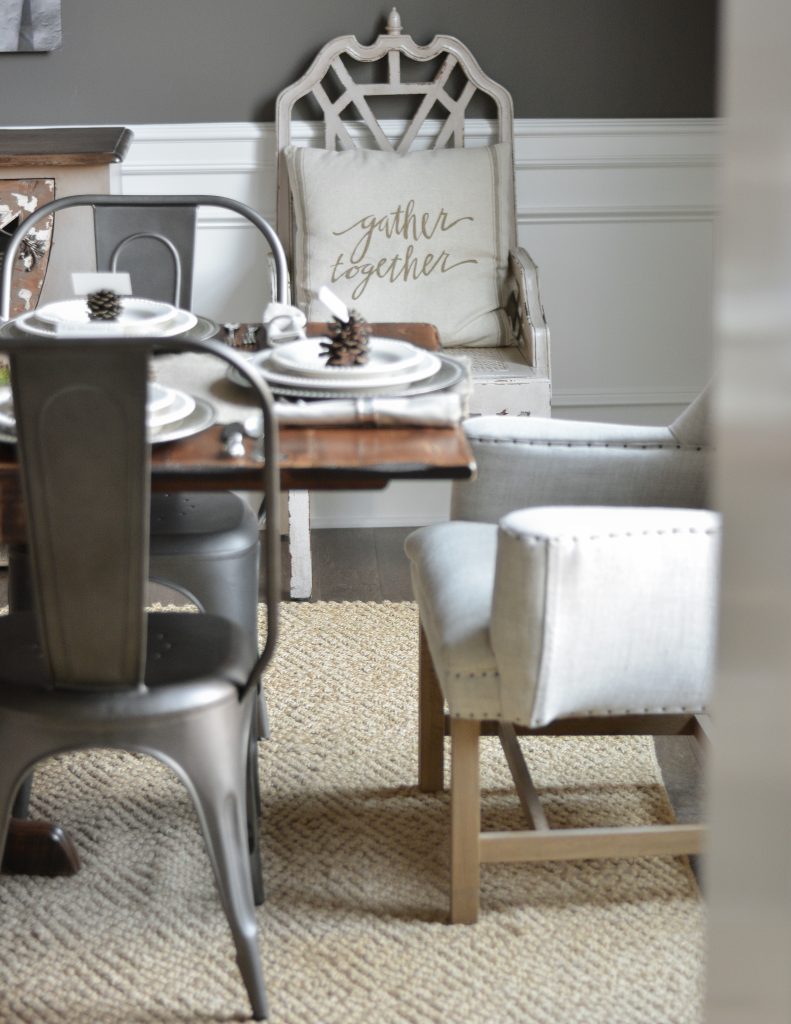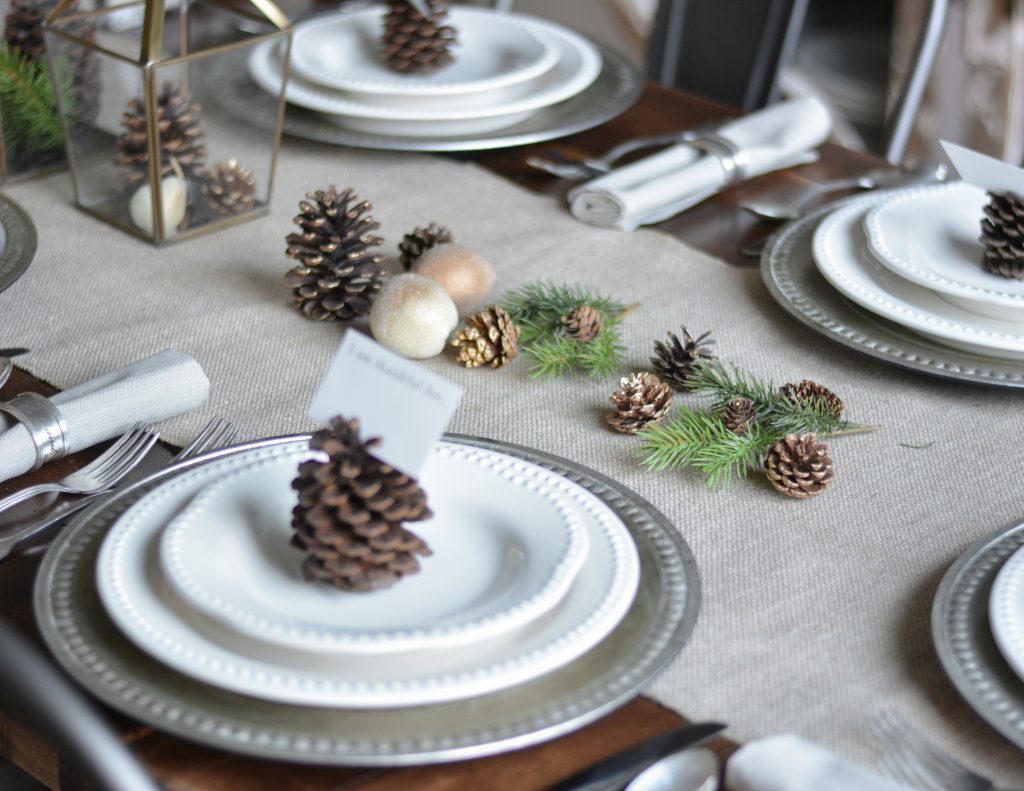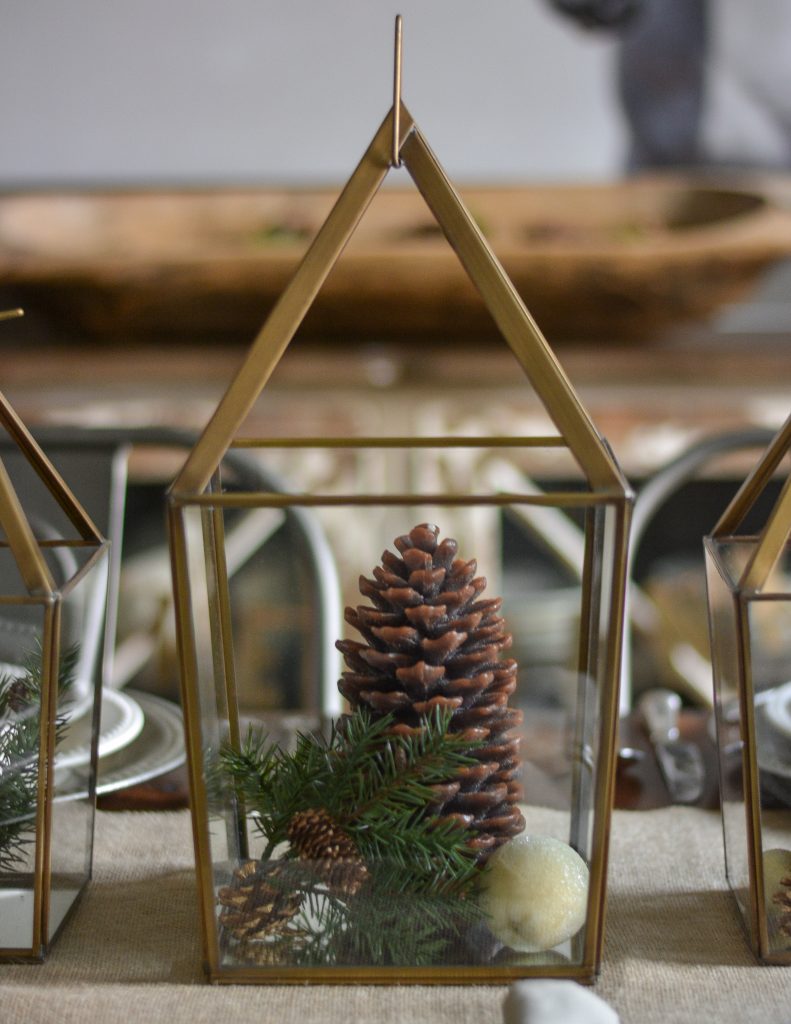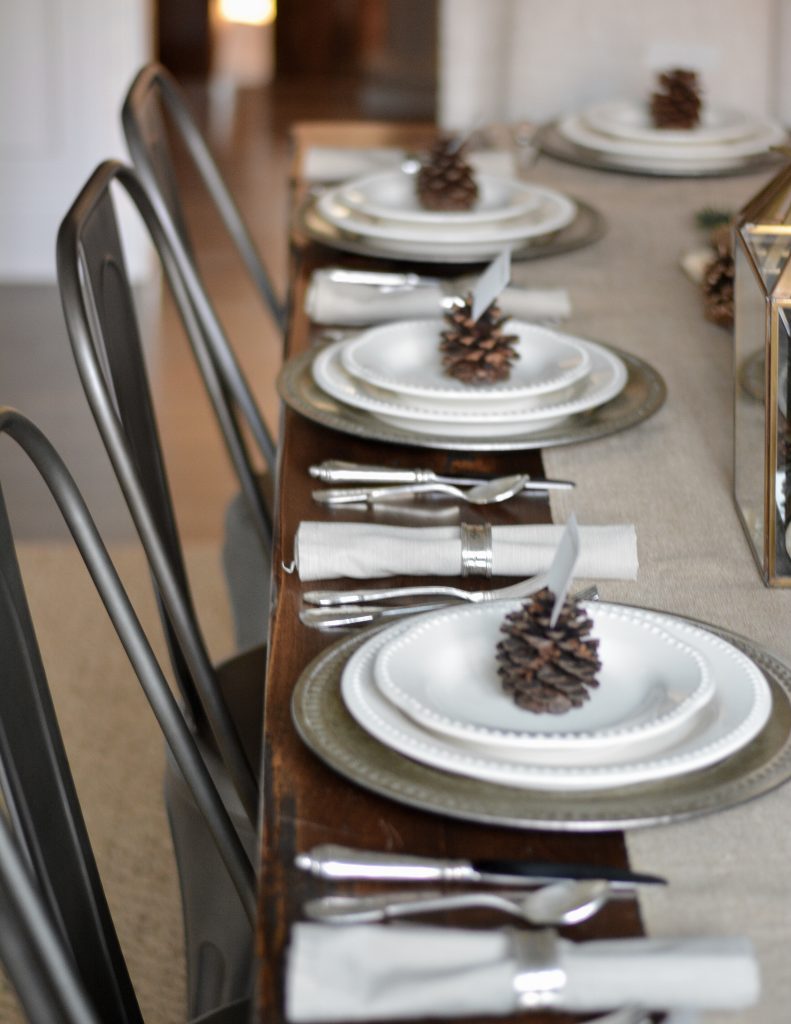 Wishing you all a beautiful week filled with love and laughter!
xoxo
Lindsey