Happy Monday, friends.  Hope you all had a great weekend.  I must admit that I have really enjoyed the crisp, cool temps the past few days.  I'm so happy that fall has finally arrived, however I can't believe Thanksgiving is next week…how did that happen?  Rudy's mom is here visiting, so she will be experiencing Thanksgiving with the Ratliff family (my family) this year.
Thanksgiving at my grandmother's is like no other.  There are around 50 of us. My dad has 2 sisters and 3 brothers and 4 of those siblings have at least 2 children.  Most of us have spouses and children, so it adds up pretty quickly.  It is the only time each year that I get to see all of my aunts, uncles and cousins and I absolutely love it.  Let's not forget the food…there is so much food.  Turkey, ham, dressing, gravy, mashed potatoes, green beans, every casserole you can think of and at least 10 desserts.  I overindulge and don't think twice.  I'll try to snap a pic this year to share the massive spread of food.
Enough about that for now.  Let's talk about this dress, which is really like an oversized sweatshirt.  It is so cozy and while I originally thought to pair with my Adidas Superstars, I decided to style with booties for a more dressed-up look.  Plus, how cute are the open shoulders?  They just add a bit of fun to an otherwise simple dress.
I threw on this bib necklace with a crystal collar to add a little glam.  I've had this necklace for a some time but haven't had the outfit to wear it until now.  The collar falls perfectly with the neckline of the dress and the draping chains add some drama.  It looks as though the necklace was made for the dress!
(you can shop my look by clicking on icons below this picture)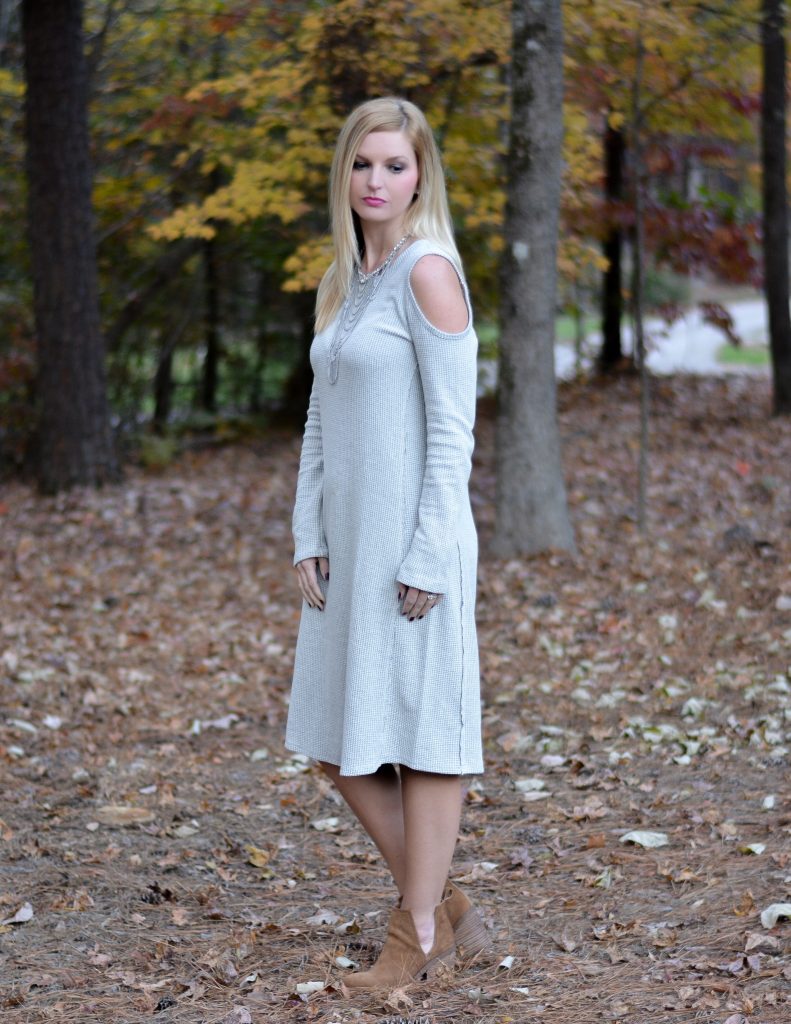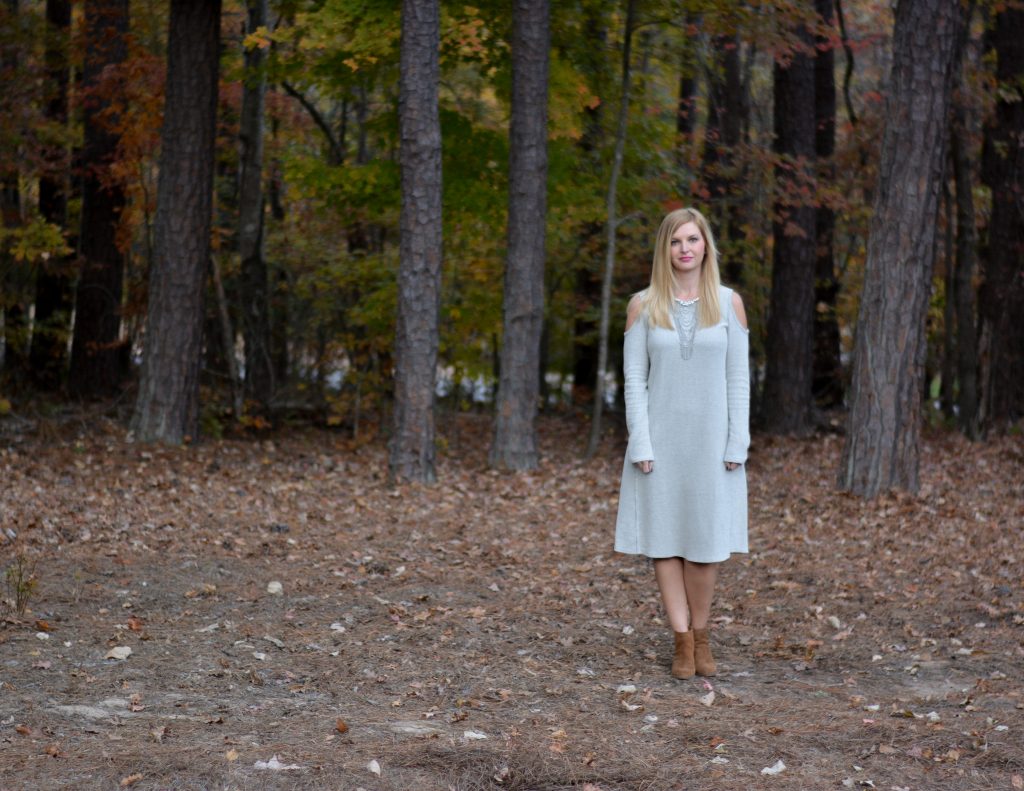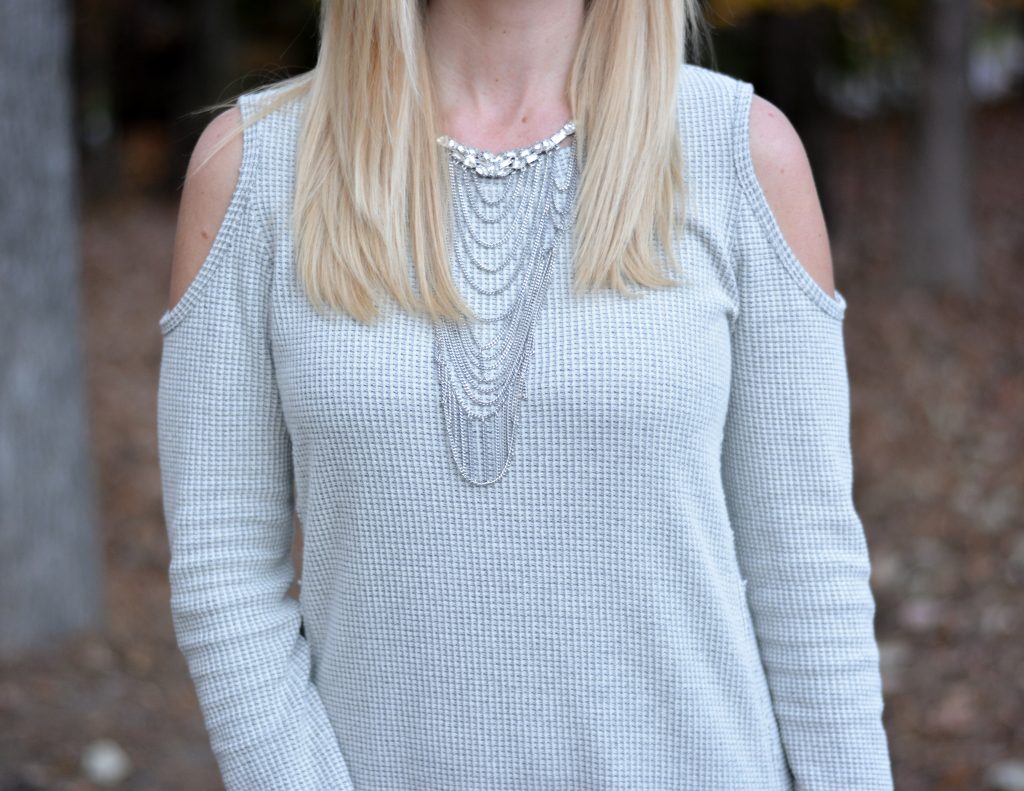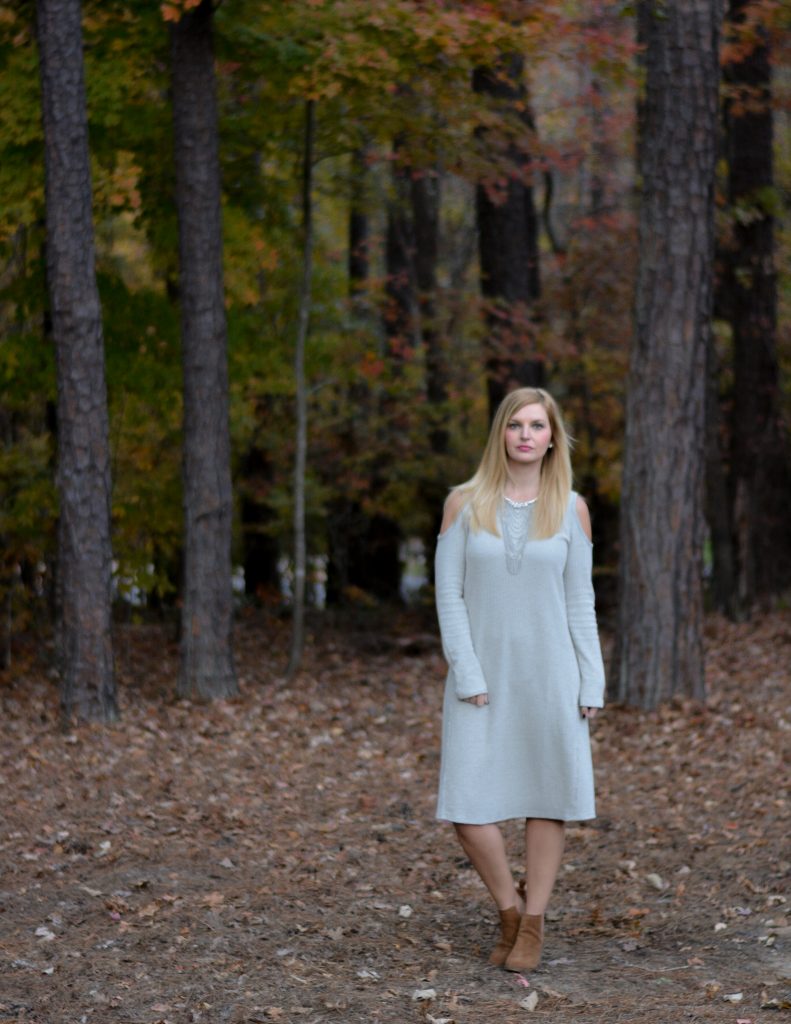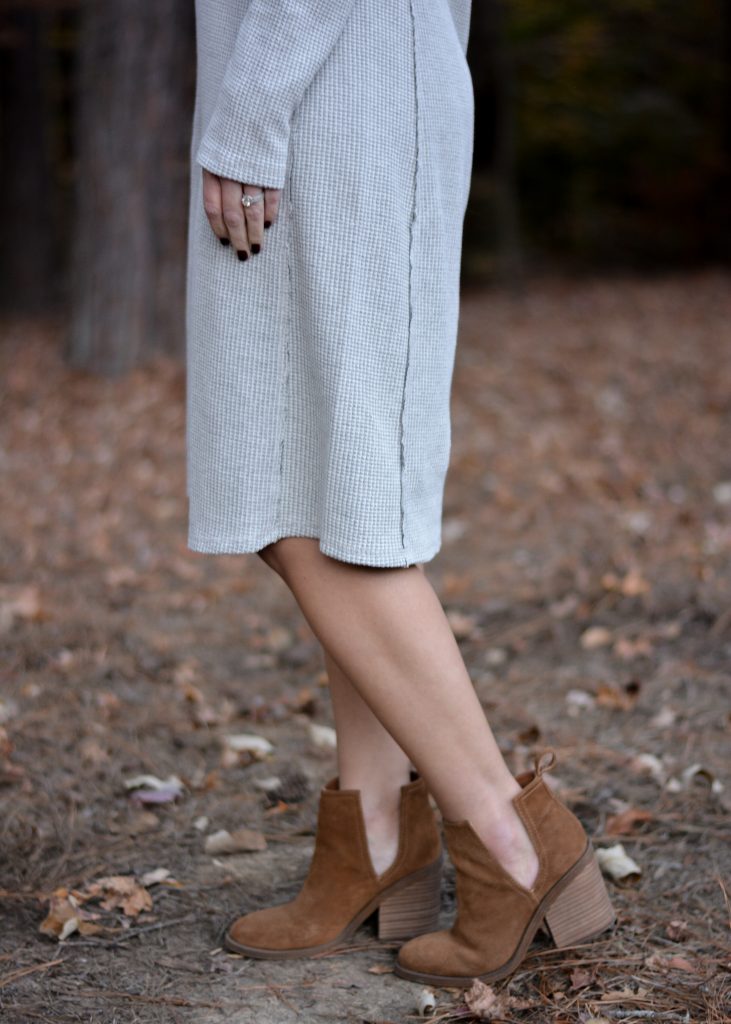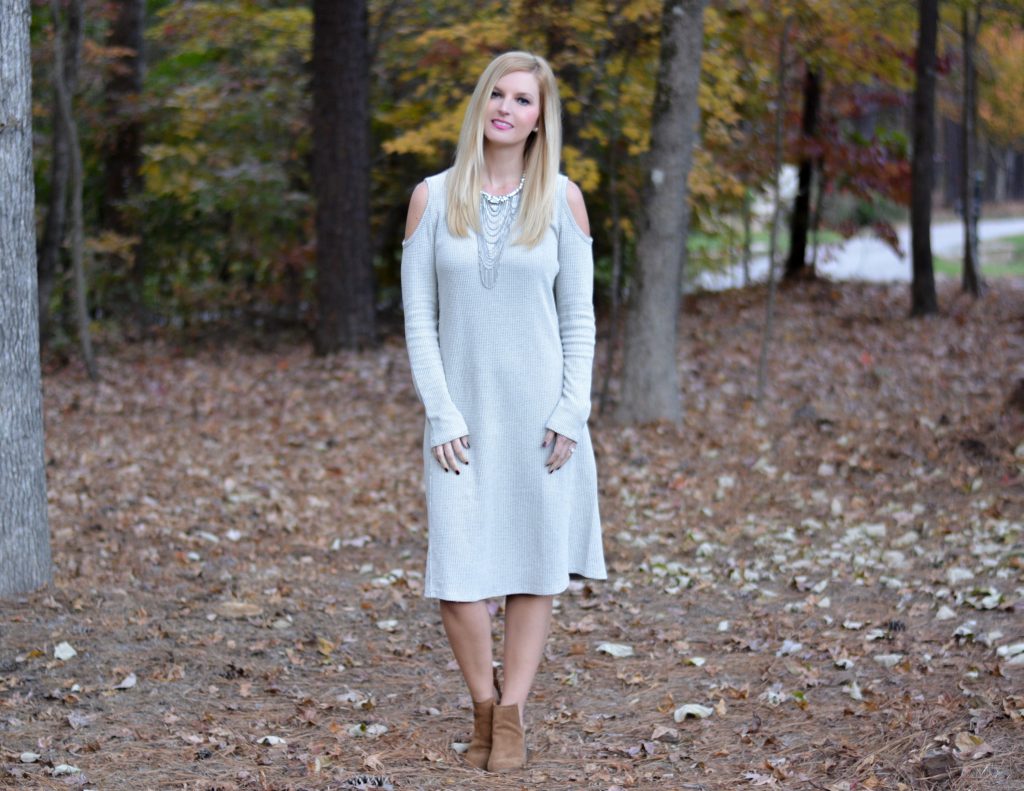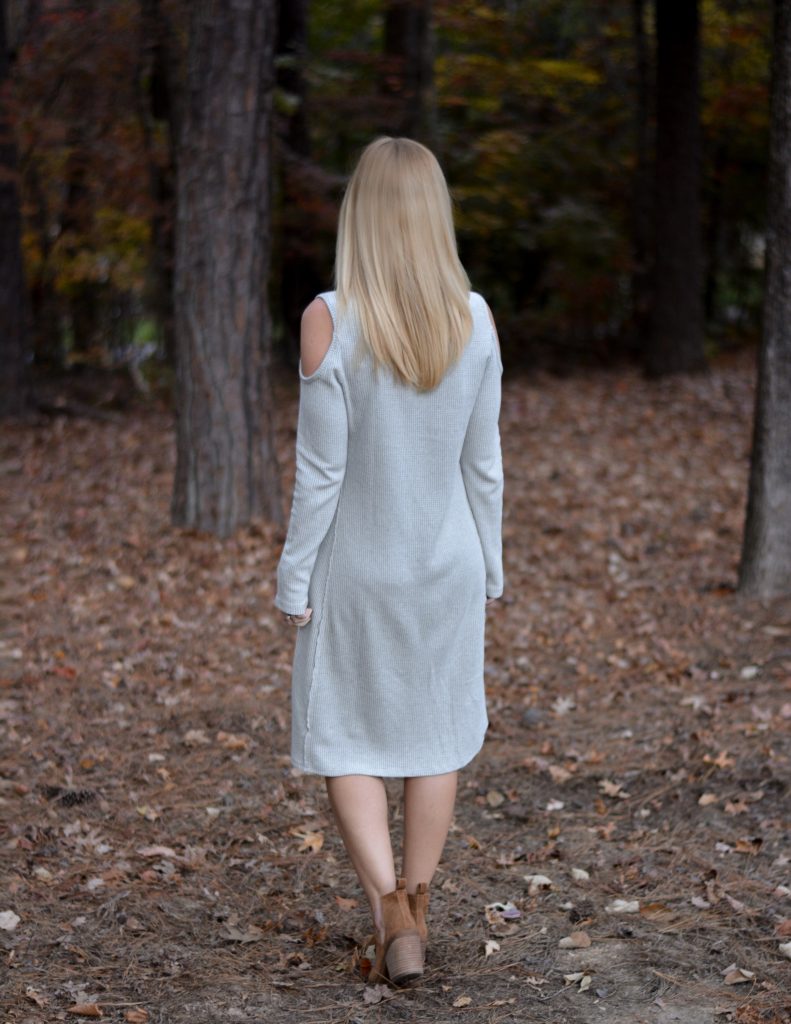 xoxo,
Tiffany