You may have noticed that both Tiffany and I are major fans of layering.  We have learned that adding a simple layer can dramatically enhance your look in a matter of seconds.  Adding two additional layers can transform a look from simple and nice to eye-catching.  One of my favorite ways to do so is by throwing on a vest…and more particularly this season, a long menswear-inspired vest.
A simple way to keep a look understated but put together is by keeping the color palette monochromatic.  For this look, I opted to wear black, charcoal and gray.  I wore a long-time favorite charcoal sweater by Eileen Fisher.  It's important to mention that while her pieces tend to run a but pricey, they last for years and years.  They wear beautifully.  In fact, this was a sweater I wore often during my pregnancy with Ryan almost three years ago and not only did it hold its' shape, there is zero pilling.  Heck, haven't we all had sweaters that pill during the very first wear?  Definitely recommend this sweater as a great winter option.
Next up, my favorite purchase for fall…an incredible menswear inspired long vest from Anthropologie.  This vest is gorgeous and so chic.  It is also very slimming because it is cut impeccably well.  The vest was layered over my sweater and then I threw on an oversized scarf for added texture.  Wearing an oversized scarf tossed over your shoulder also helps to add a bit of effortless sophistication.  It gives the appearance of, "I cared enough to put on a scarf but only enough to nonchalantly throw it on."  I love wearing my massive scarves like this because it is a little bit different but it also feels like you are wrapped in a cozy blanket.   The most comfortable biker boots I have ever owned completed the look.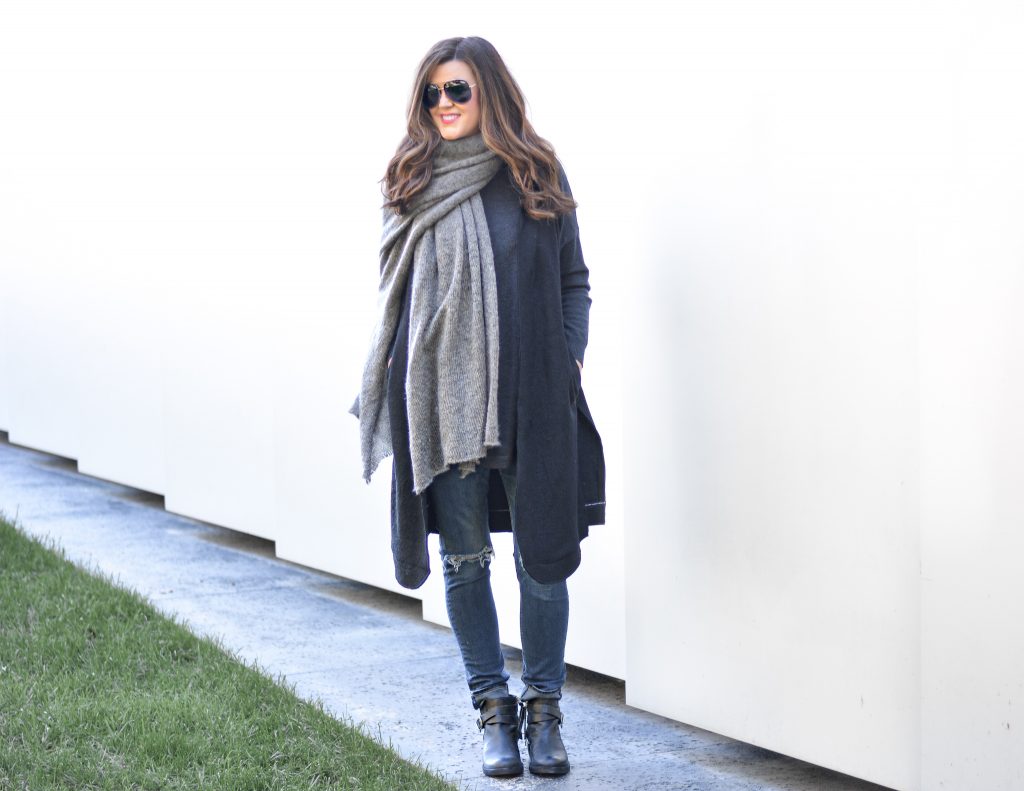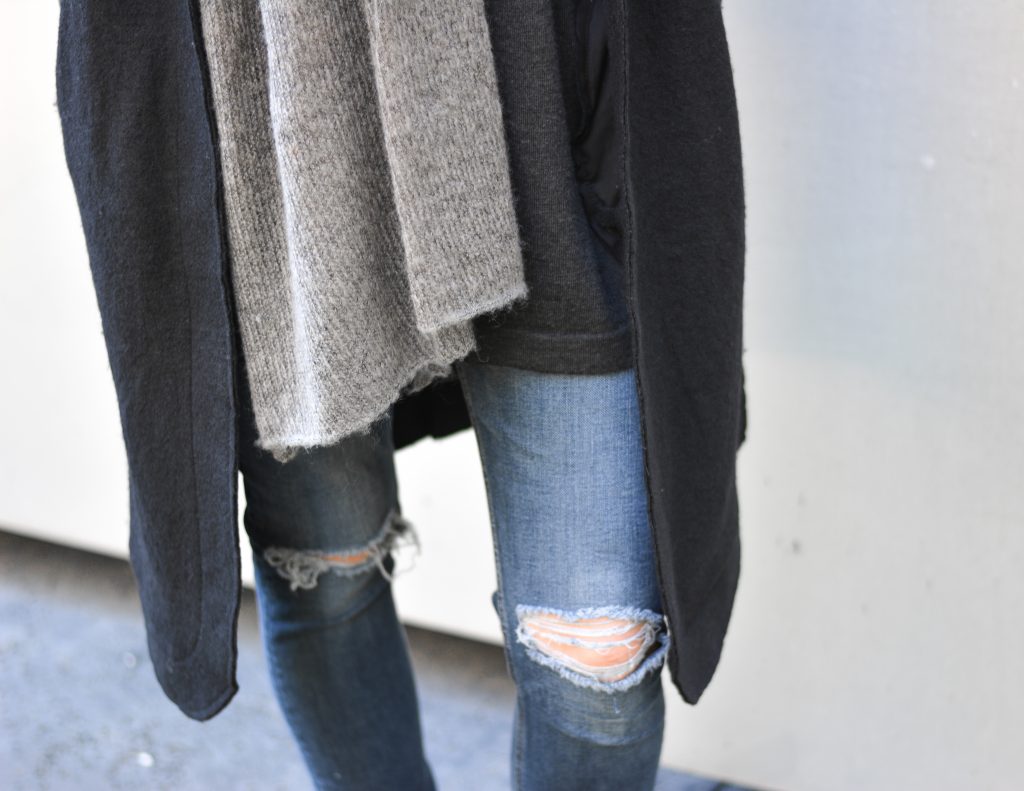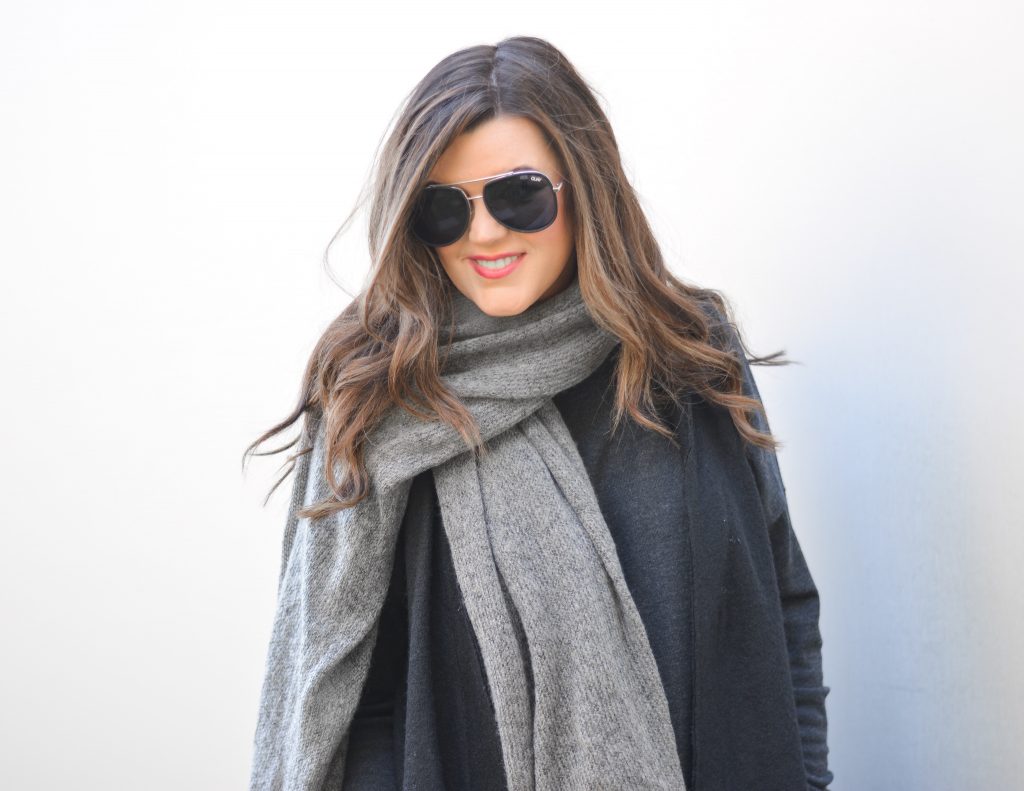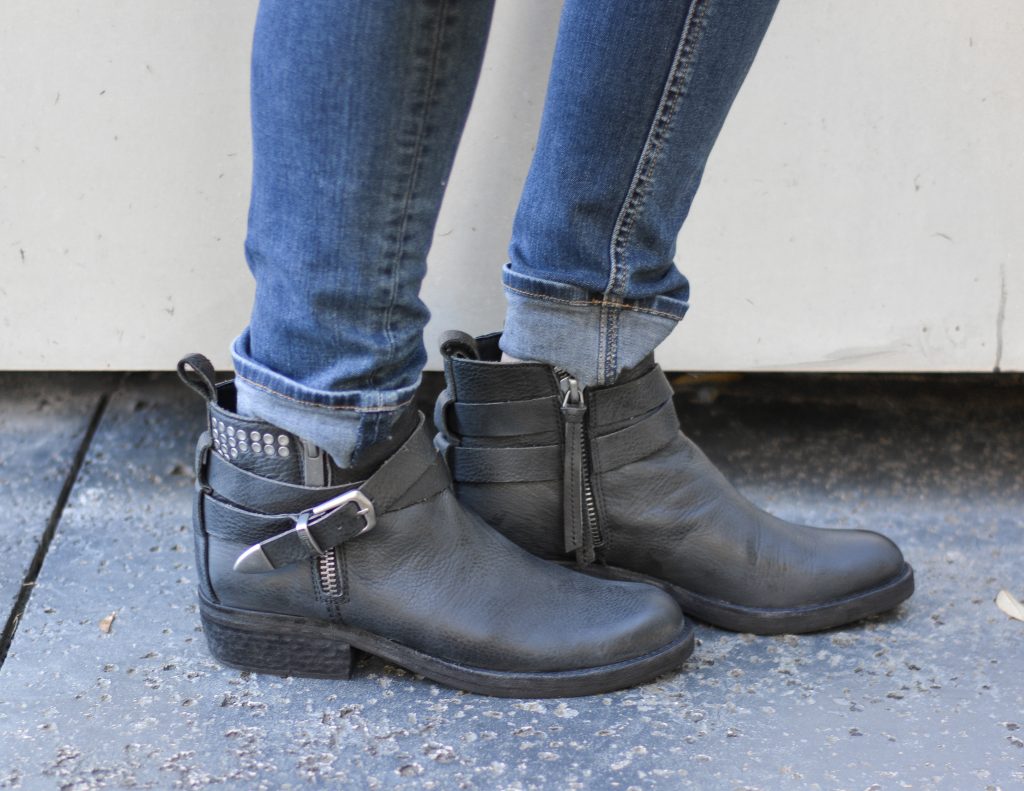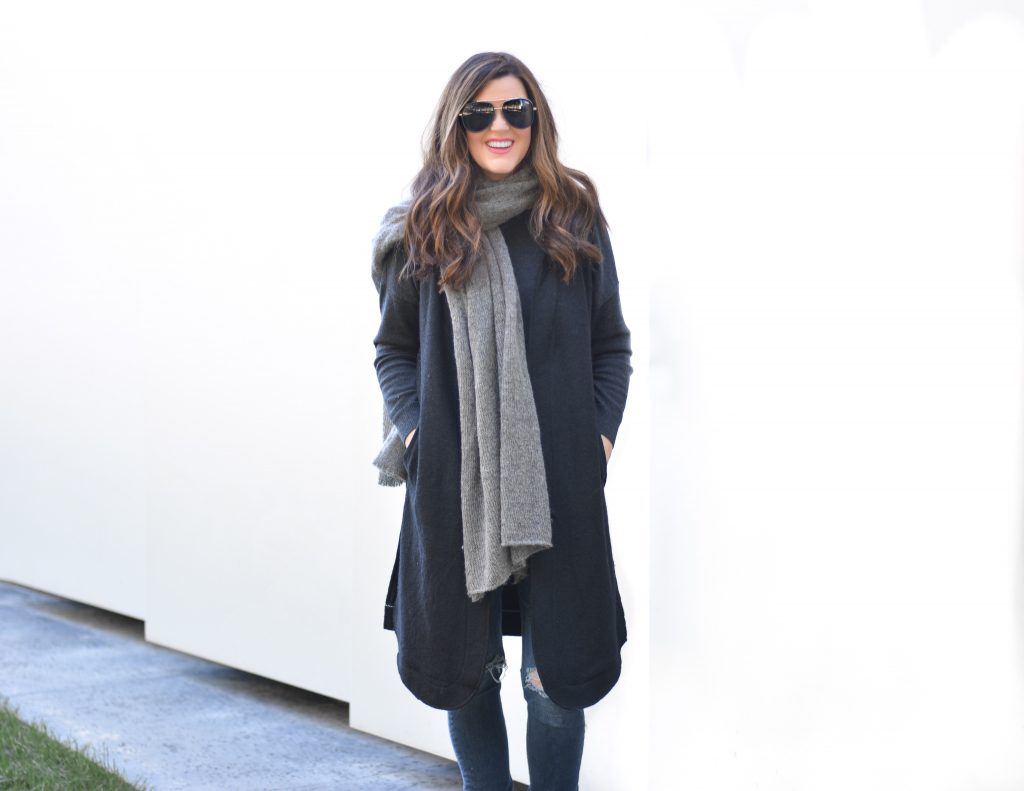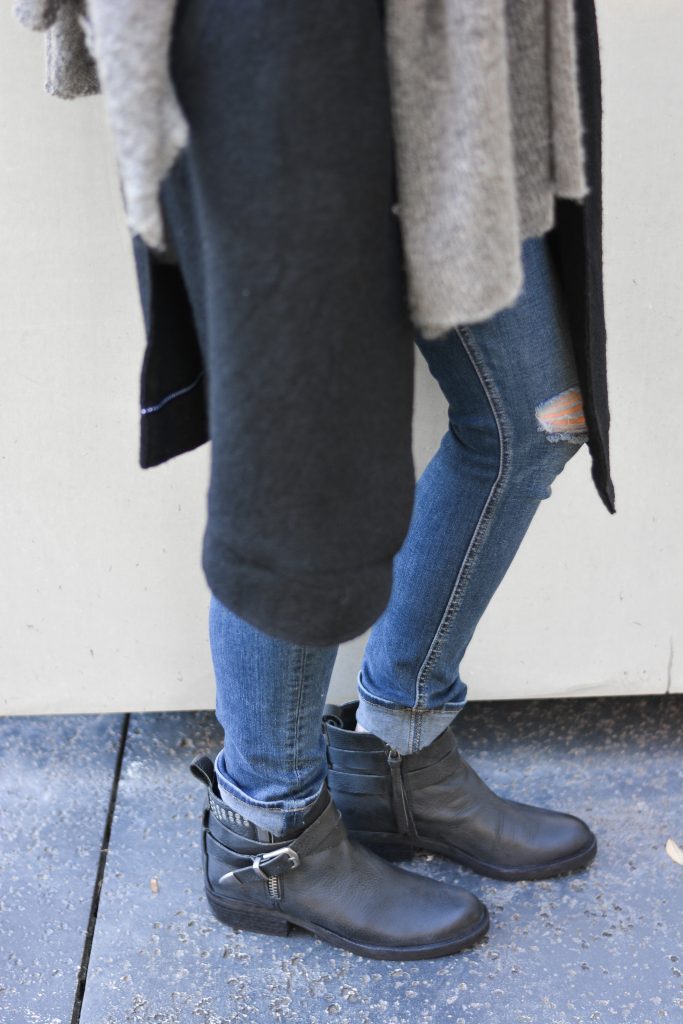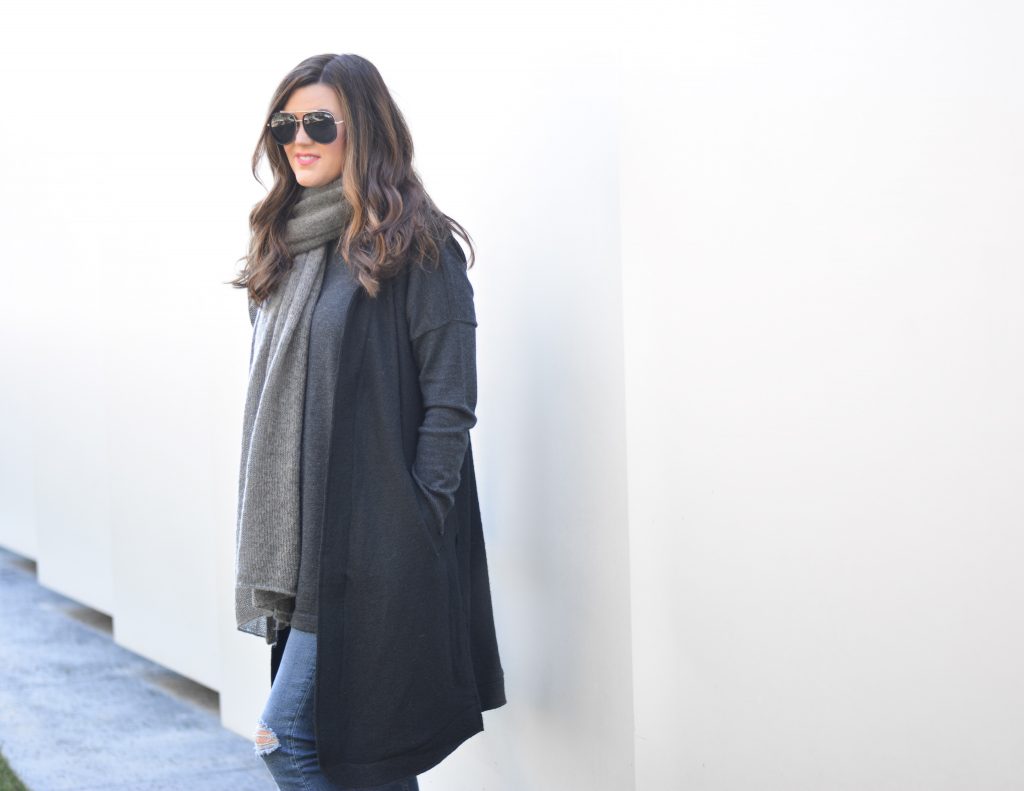 | SHOP THE LOOK BELOW |
xoxo
Lindsey