Good morning, everyone!
As I have mentioned previously, finding fun clothes for Ryan is far more fun than shopping for myself.  Learning about new brands and new products is really exciting.  While I find some pieces at Gap, Target and Nordstrom, I also like hunting on Etsy or discovering new labels via Instagram.  Often times, I find adorable pieces unexpectedly.  That's exactly what happened recently.  My mom and I were at Saks shopping for a gift when she suggested we go browse the children's department.  Initially, I said no for two reasons…1. I am trying to be a bit more responsible when it comes to how much I add to Ryan' closet.  2.  While I love every other department, the children's department at our Saks here in Raleigh has never been impressive to me, especially when it comes to shopping for little  boys.
My mom ended up taking Ryan up there because he wanted to ride the elevator (approximately 138 times).  The elevator opens directly into the kid's department.  When they came back down, she told me that I really should go take a look.  Thankfully, I listened.  There was a rack of the cutest tees and sweatshirts by Chaser.  While the Chaser brand was familiar as a women's clothing line, I was unaware that they also made pieces for kids.  The pieces are all buttery soft.  In fact, I joked that I wanted one of the sweatshirts in my size because they seem so cozy.  Each tee and sweatshirt has an adorable graphic or playful saying on the front.  I have shared my favorites for both boys and girls below the pictures of my little guy wearing their, "I am the future" baseball tee.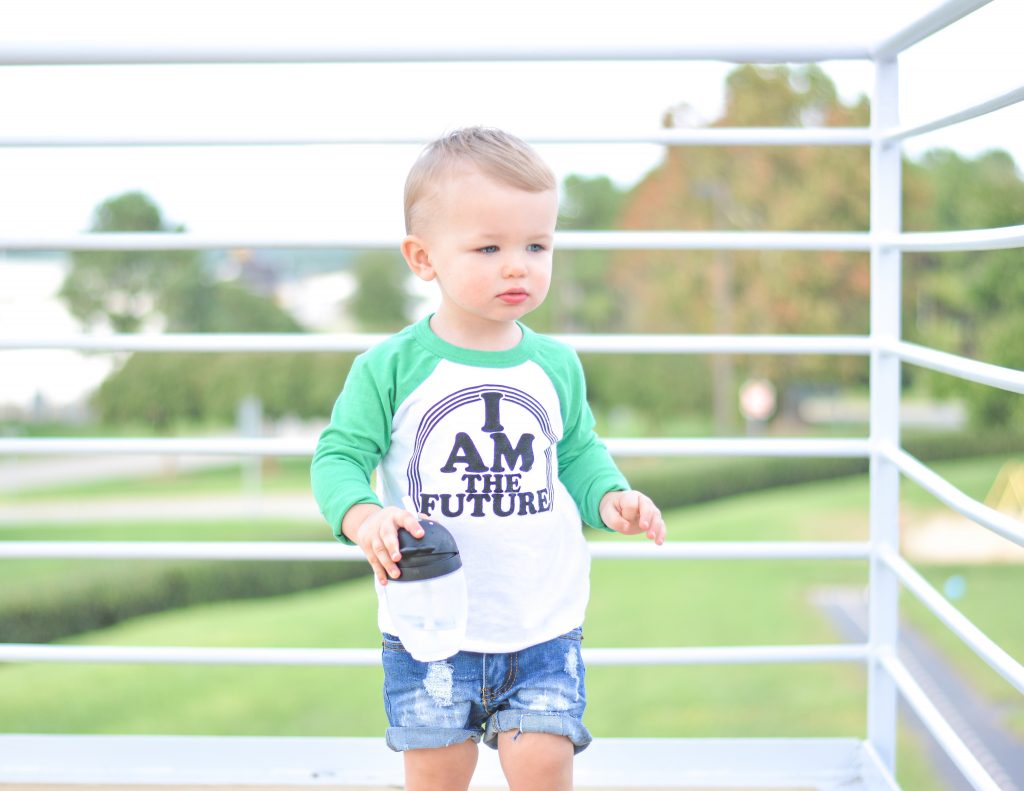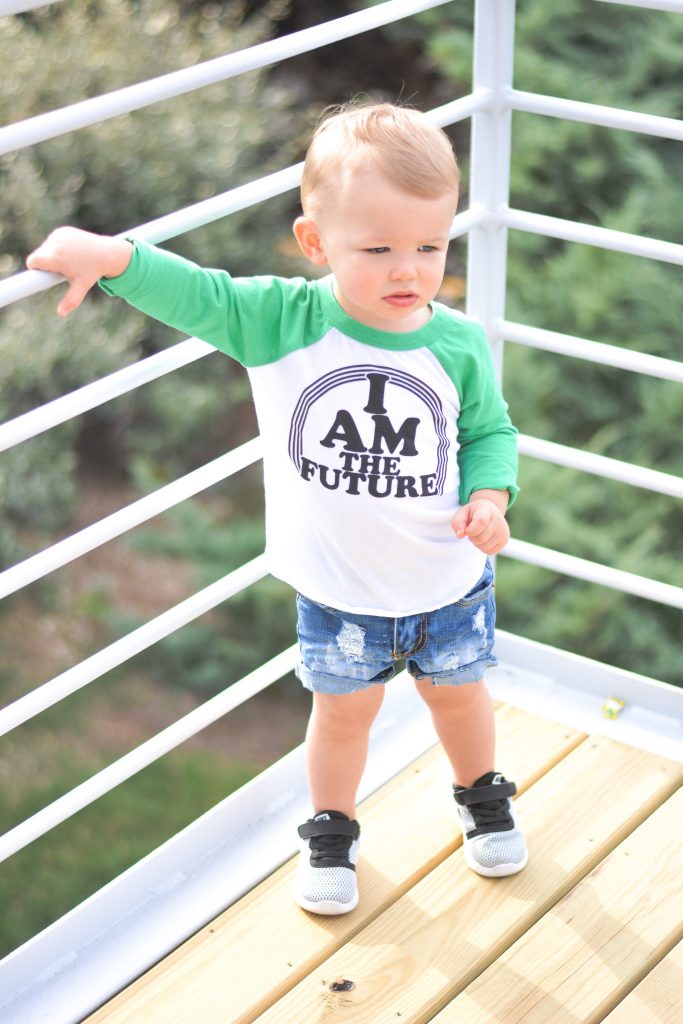 Ryan's favorite thing to do right now is to make an expression and have us draw a face with the corresponding feeling.  Even though we didn't have paper and crayons, he started to make his faces for sad, surprised, happy and silly…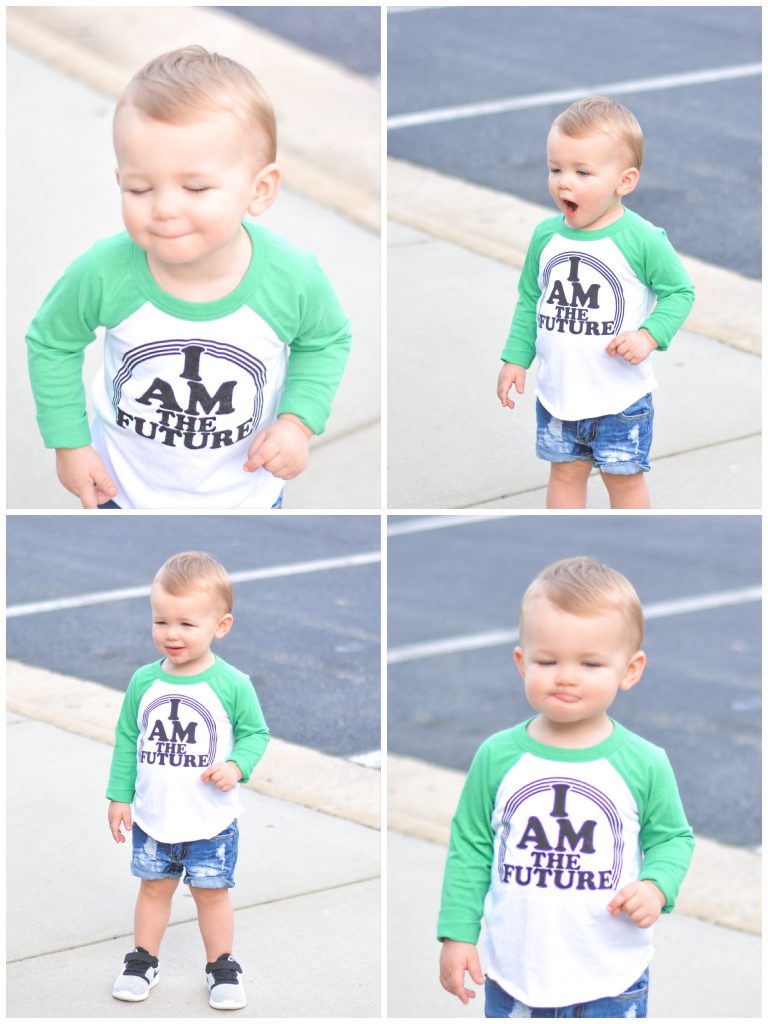 | SHOP MY CHASER FAVORITES BELOW BY CLICKING ON INDIVIDUAL ITEMS |