One staple in our pantry is granola…and not just one granola, several different kinds.  We typically have no less than three types of granola and five types of granola bars.  To us, it is both a delicious and convenient snack.  My husband, Ryan and I all like to eat granola plain or to mix it with fruit and yogurt.  We are also big fans of granola bars but found that so many were loaded with less than healthy ingredients.  While we recently found a healthy store-bought granola, making my own granola bars has always been something I wanted to attempt.  The idea of knowing exactly what is being added to the granola is very appealing for two reasons.  1. Feeding Ryan a healthy snack each day is important to me. 2. Selfishly, I love the idea of being able to customize granola so that it includes our favorite flavors.  This is why I found a basic recipe and then added my own ingredient choices for both nutrition and taste.  It is so simple to modify a recipe and customize it to create your perfect granola bars!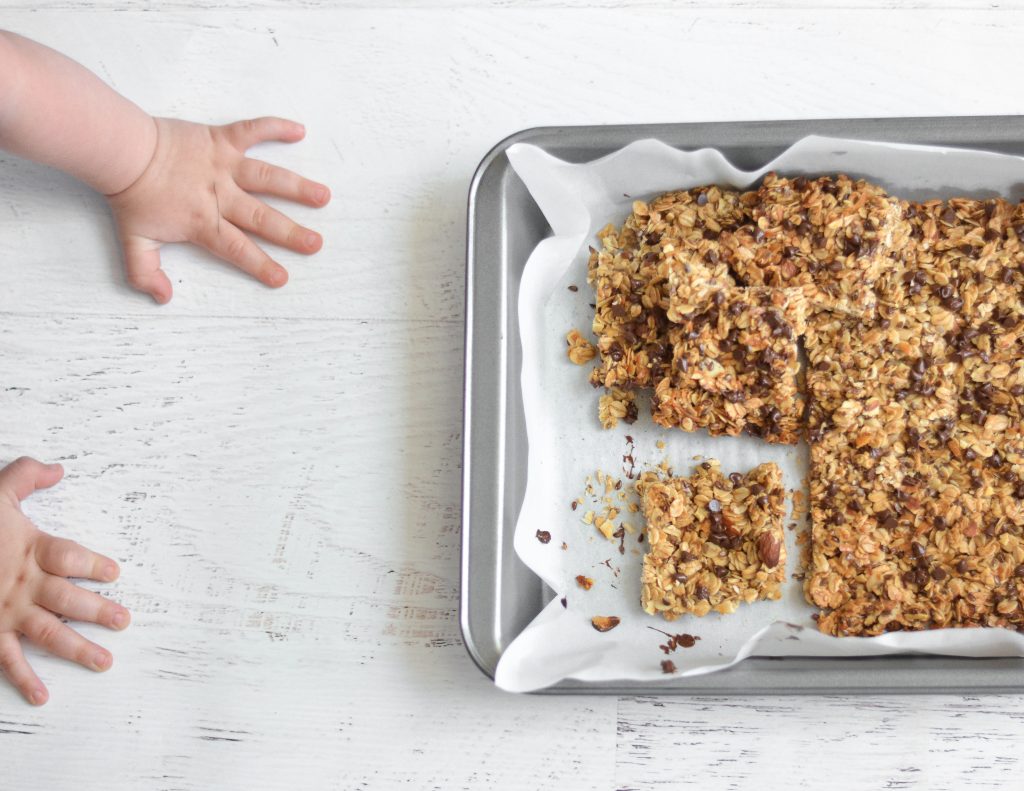 Let's check out the super simple steps…
First, pour oats in a large mixing bowl.  I swear, it doesn't get much harder than this step.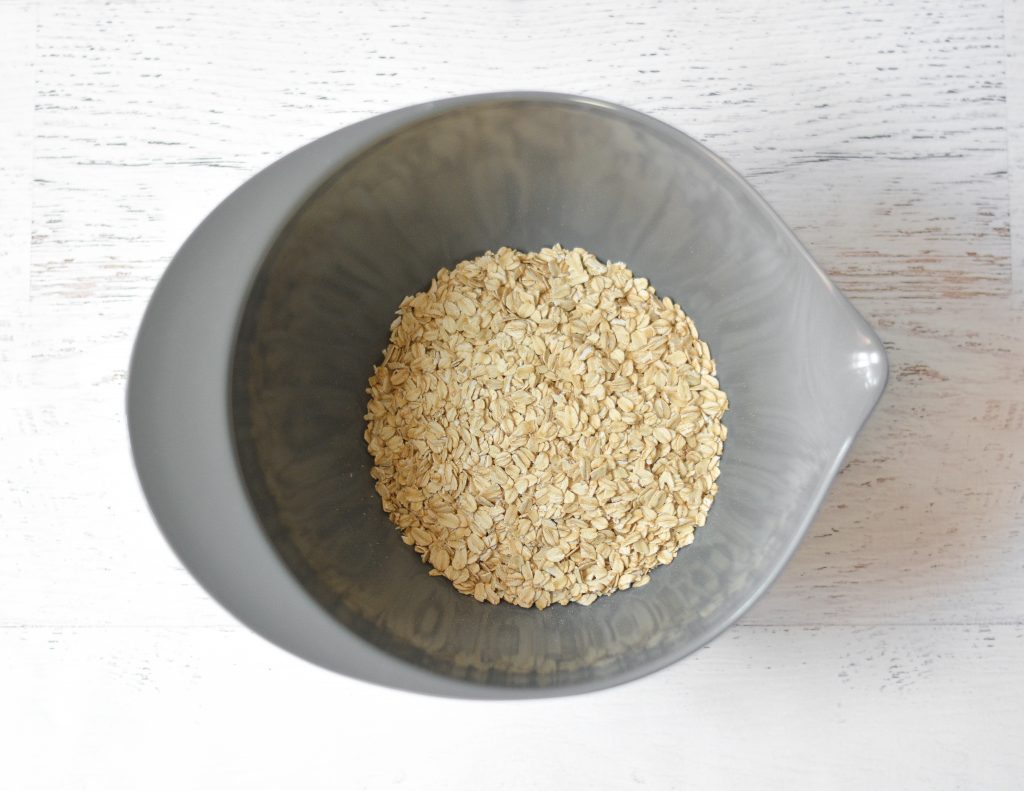 Next, add coconut, almonds and flax seed.  Easy, right?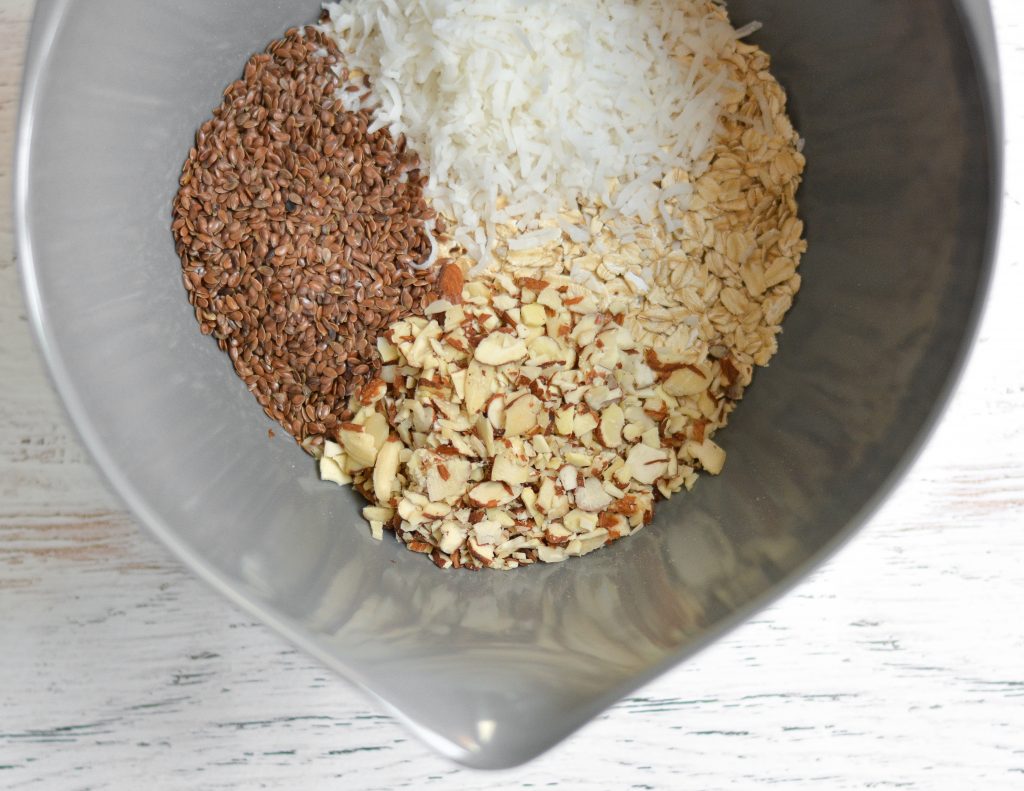 Next comes a bit of cinnamon…(if you aren't a big fan of cinnamon, you can totally leave this out of the recipe.)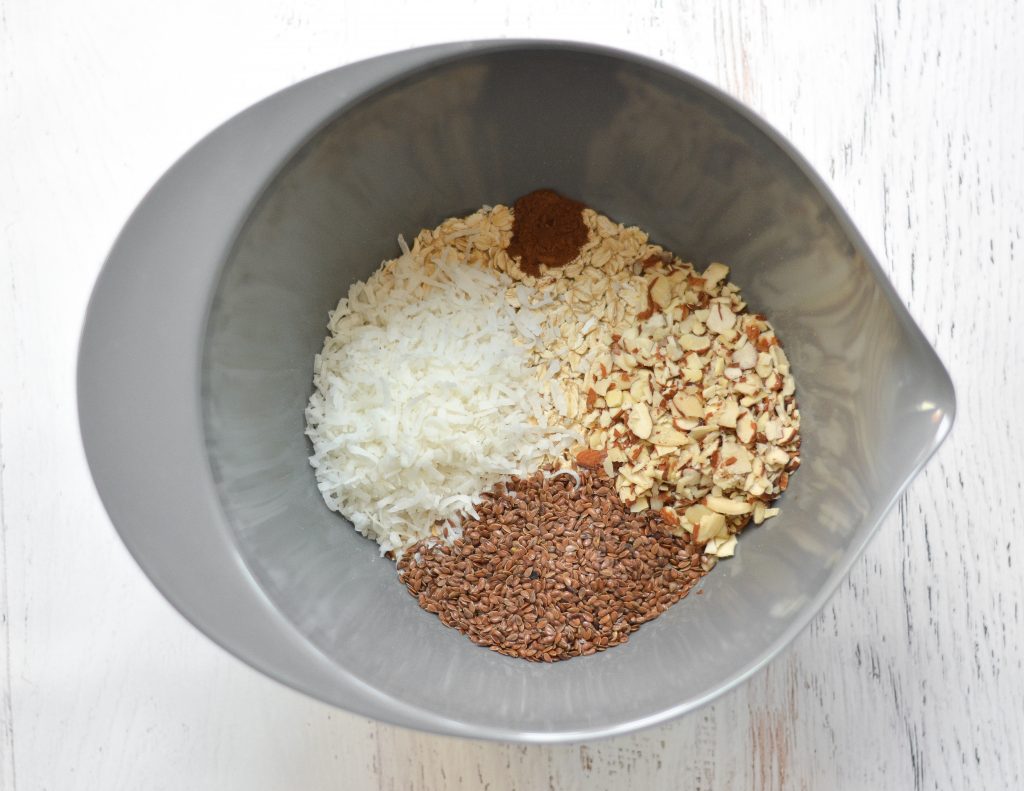 Heat coconut oil and honey in a microwaveable bowl…and then coat the oats with the mixture.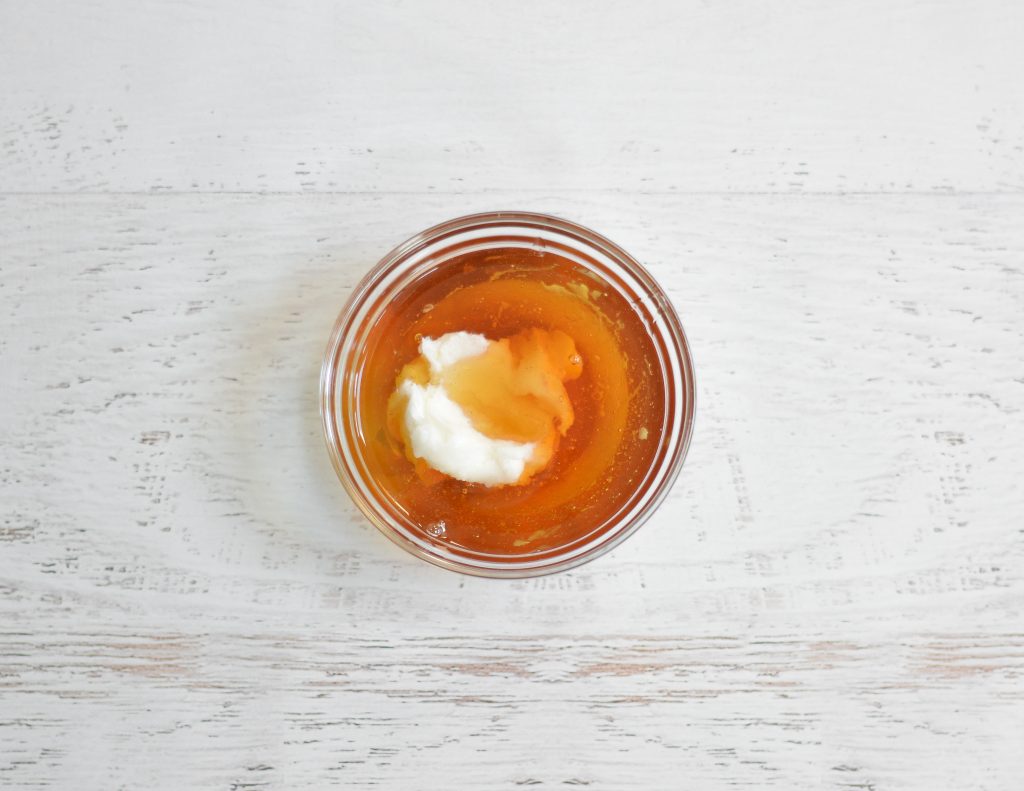 Next, you spread the oats in a pan.  I opted to use a deep brownie pan but you can also use a standard baking tray.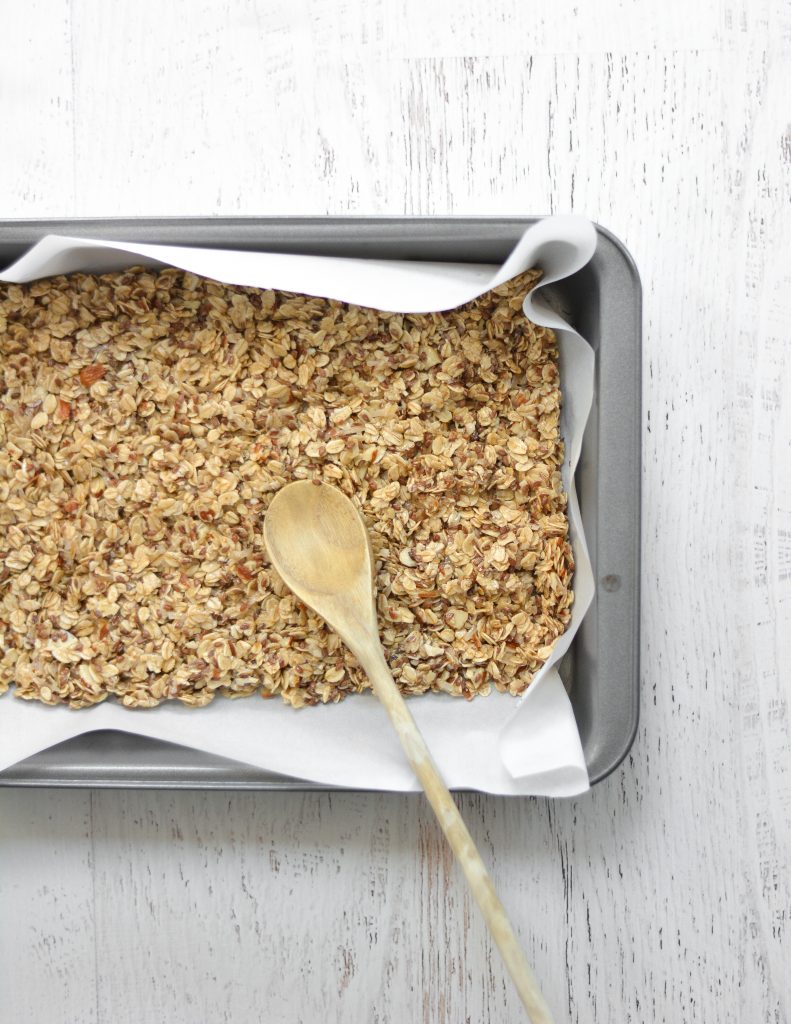 It looks so yummy even before it is baked!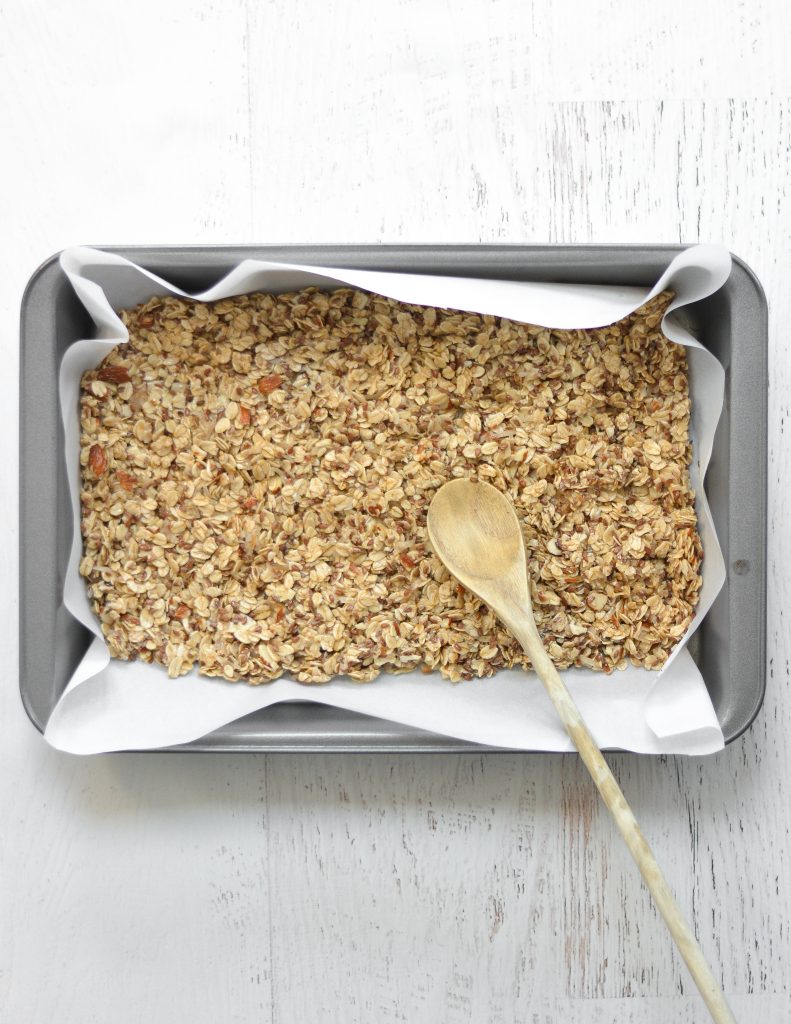 Bake in the oven for about half an hour.  This is the best part because you will notice that your house will slowly begin to smell incredible as the granola bakes.  Once granola has browned, remove it from the oven and toss the chocolate chips on top.  Obviously, you can add as many or as few chips to the granola.  I took it easy on this particular batch but I could happily double the amount.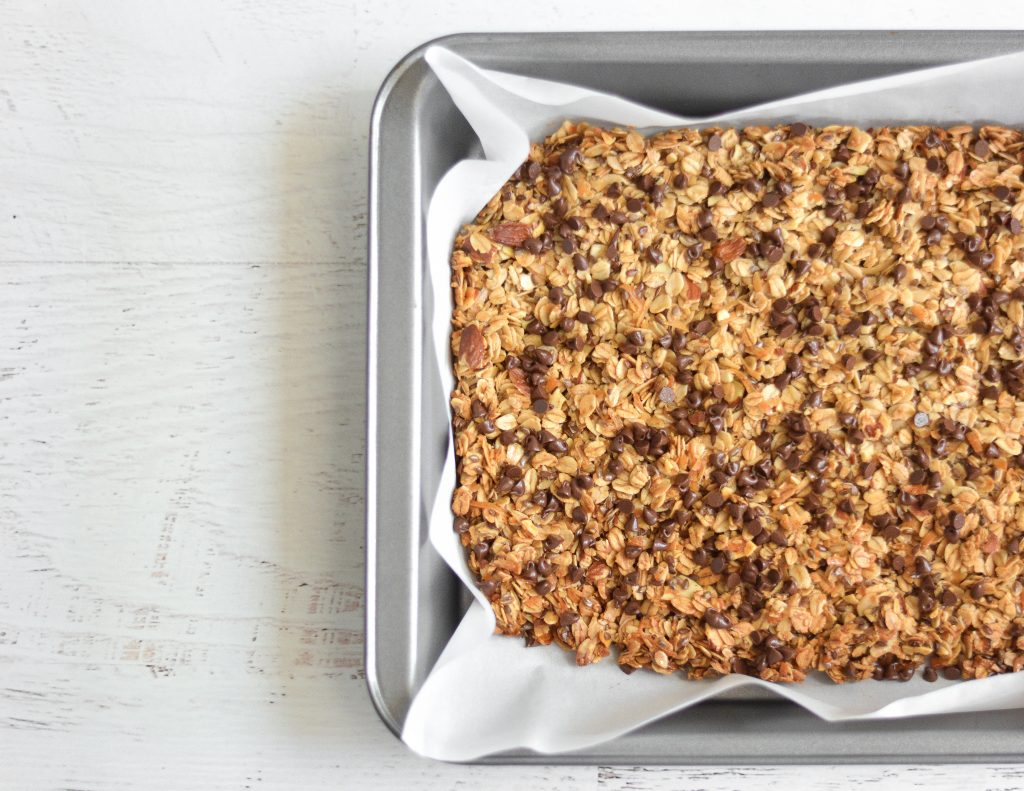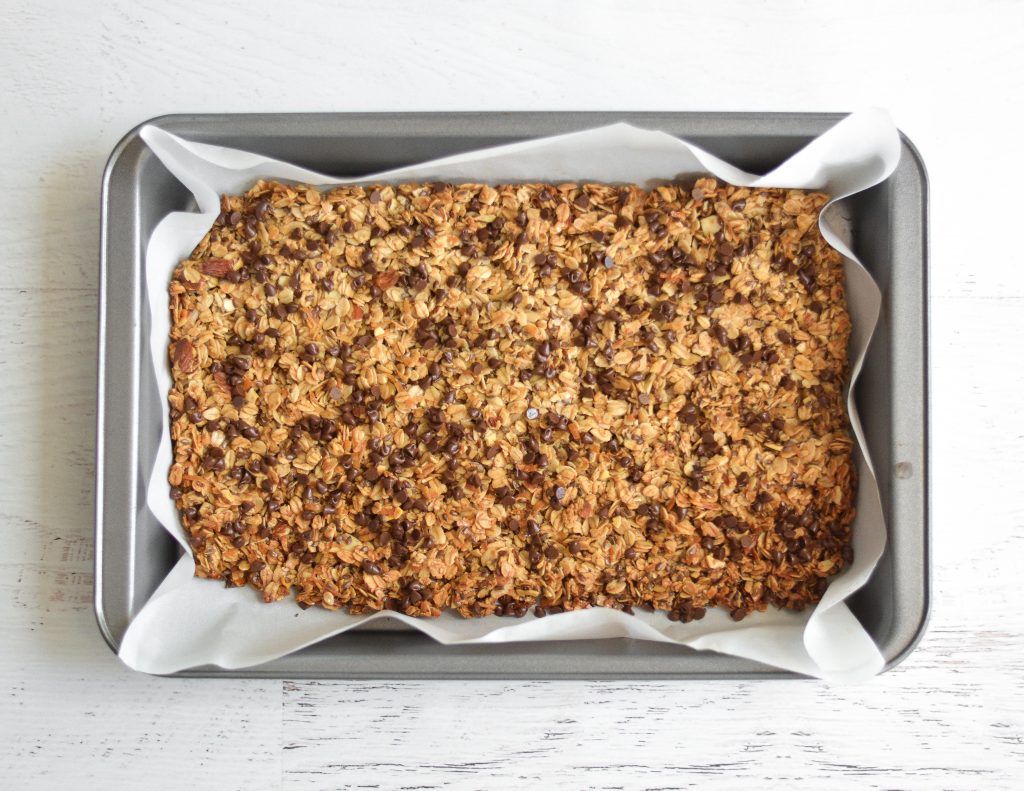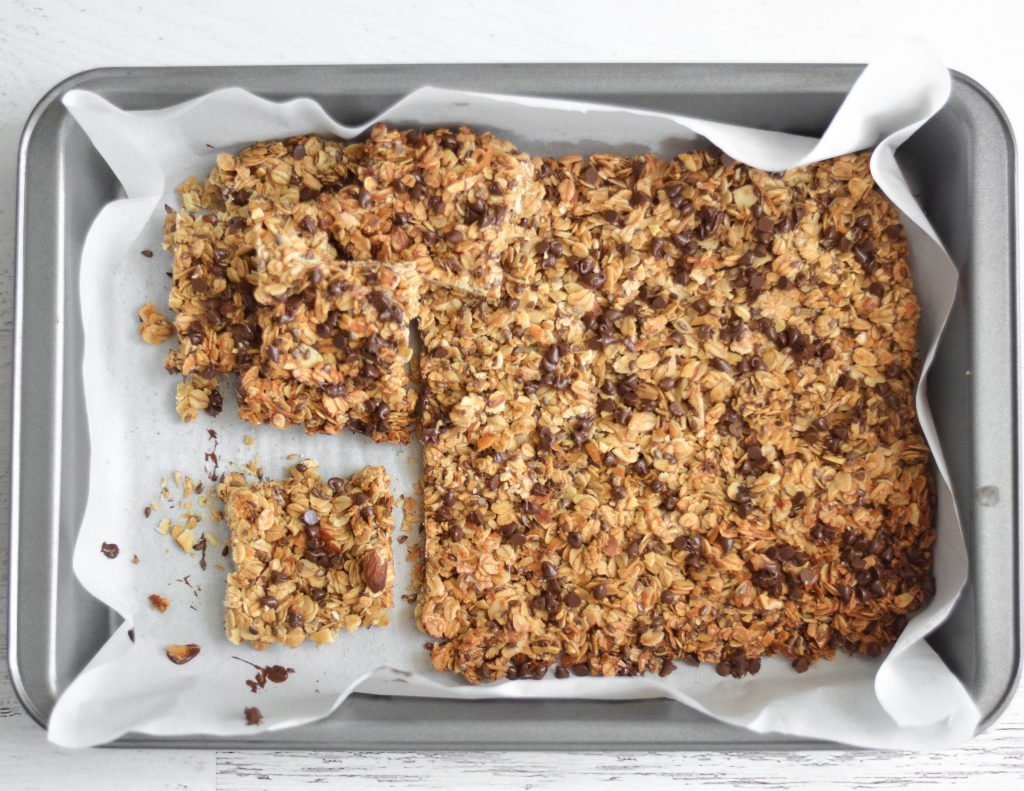 Ingredients
2 cups old fashioned oats
1/2 cup shredded coconut
1/2 cup chopped almonds
1/3 cup flax seed
1 teaspoon cinnamon
1/4 cup coconut oil
1/4 cup plus 2 tbsp honey
Instructions
1.  Preheat oven to 300 degrees.
2. Line a 9×13 baking pan with parchment paper, making sure that paper hangs over  on two sides.
3. Combine oats, coconut, almonds, flax seed and cinnamon in a large bowl.
4.  Put coconut oil and honey in microwaveable bowl and heat in microwave for 20-30 seconds.  Add heated items to the large bowl containing the oats, almonds, flax seed and coconut.  Fold to coat with the oats and other dry ingredients with coconut and honey.
5.  Spread the oats onto the parchment paper using a wooden spoon.  (I coated my spoon with a but of cooking spray before using so the oats wouldn't stick.)
6. Bake for approximately 30 minutes (although I have found that 32 minutes works perfectly with our oven).   Once you remove granola form oven, sprinkle the chocolate chips on top of the granola.  Allow granola to cool completely.  It will harden as it cools.
7.  Once cooled, use a sharp knife to cut the granola into rectangles or squares and enjoy!  These bars last for a week or you can freeze them for up to two months.
______________
Please let us know what you think!
Also, we would love to know if you make any additions or changes.  We are always up for hearing your ideas!
xoxo
Lindsey