Happy Friday, everyone!  Are you looking forward to the weekend?  We have a lot going on here in our household.  David's birthday is next Tuesday so his parents are driving down (from Virginia) later today to celebrate.  Because they won't arrive until later in the evening, we are going to keep things simple and just eat at our house.  David still needs to decide what he would like for dinner so I can figure everything out .  He likes to wait until he is hungry to make a decision because otherwise he can't decide what sounds good.  It makes me laugh and drives me nuts at the same time.
After David's parents head back home on Sunday, Tiffany and I are working on a few upcoming blog posts and then the five of us (Tiffany, Rudy, David, Ryan and I) will all head over to my brother and sister-in-law's Super Bowl party.  Everyone around here is going CRAZY because the Panthers have made it to the Super Bowl.  It's been really fun to see so many people rally together in support of them.  I am a sports fan but am, admittedly, not a big football fan.  Because David is a massive Panthers fan, I am looking forward to the game.  It's cool to see him so amped up.  (I would imagine that Ryan will grow up to be a Panthers supporter as well so this mom needs to start learning to like football a bit more.)
If you are going to watch the game at a local bar or attend a party at someone's house, this look is an easy option.  It will help you look stylish without appearing overdone.  Personally, I don't want to be eating game day snacks and treats dressed up in anything too formal.  Typically, stripes are considered somewhat conservative.  That's why I love to pair them with an edgier piece…like this moto jacket.  It helps to take stripes from  traditional to modern.  I threw on a pair of black skinny jeans and one of my go-to Vans.  This particular pair is leather and I can't get enough of them.  Plus, the inside is discreetly lined with leopard.  So cute.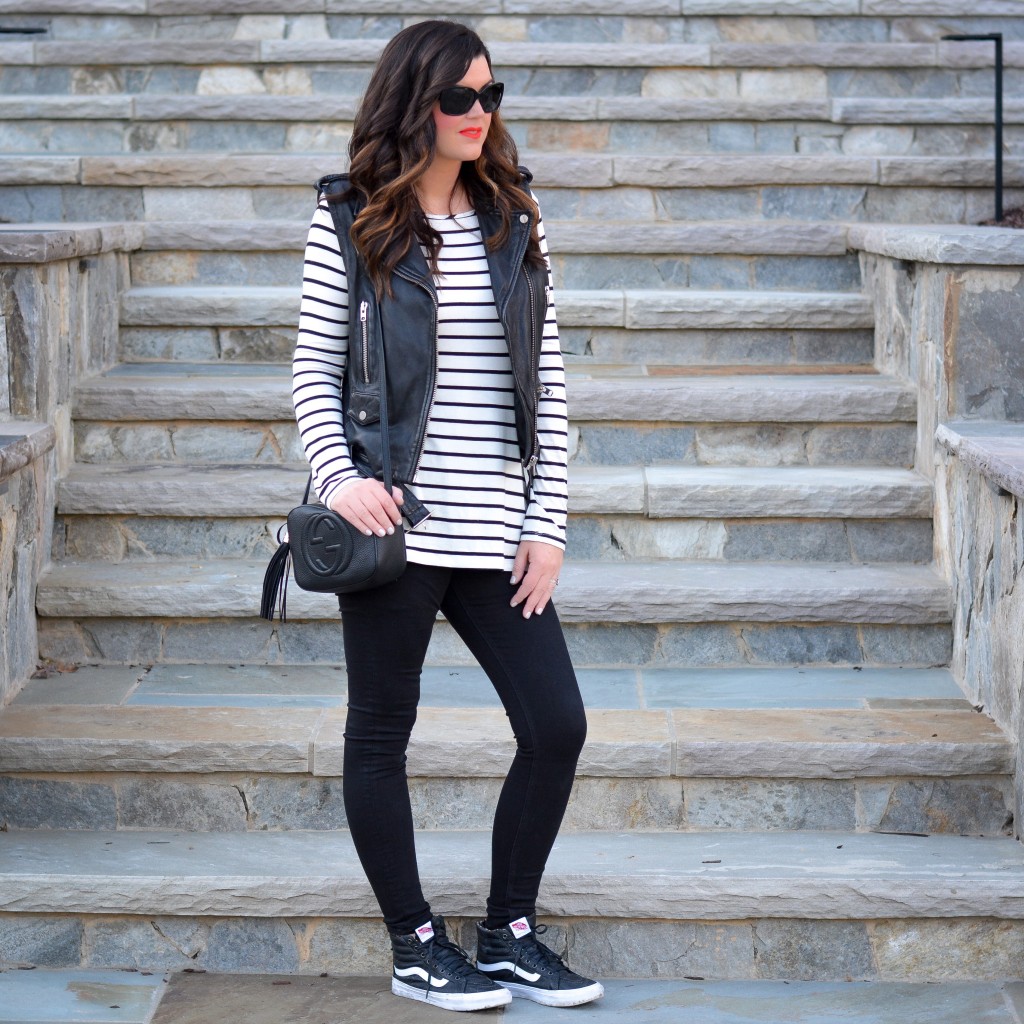 Details- Vest: (old and sold out so here is an almost identical option) Sole Society | Top: Anthropologie | Jeans: Rag and Bone  | Shoes: Vans Bag: Gucci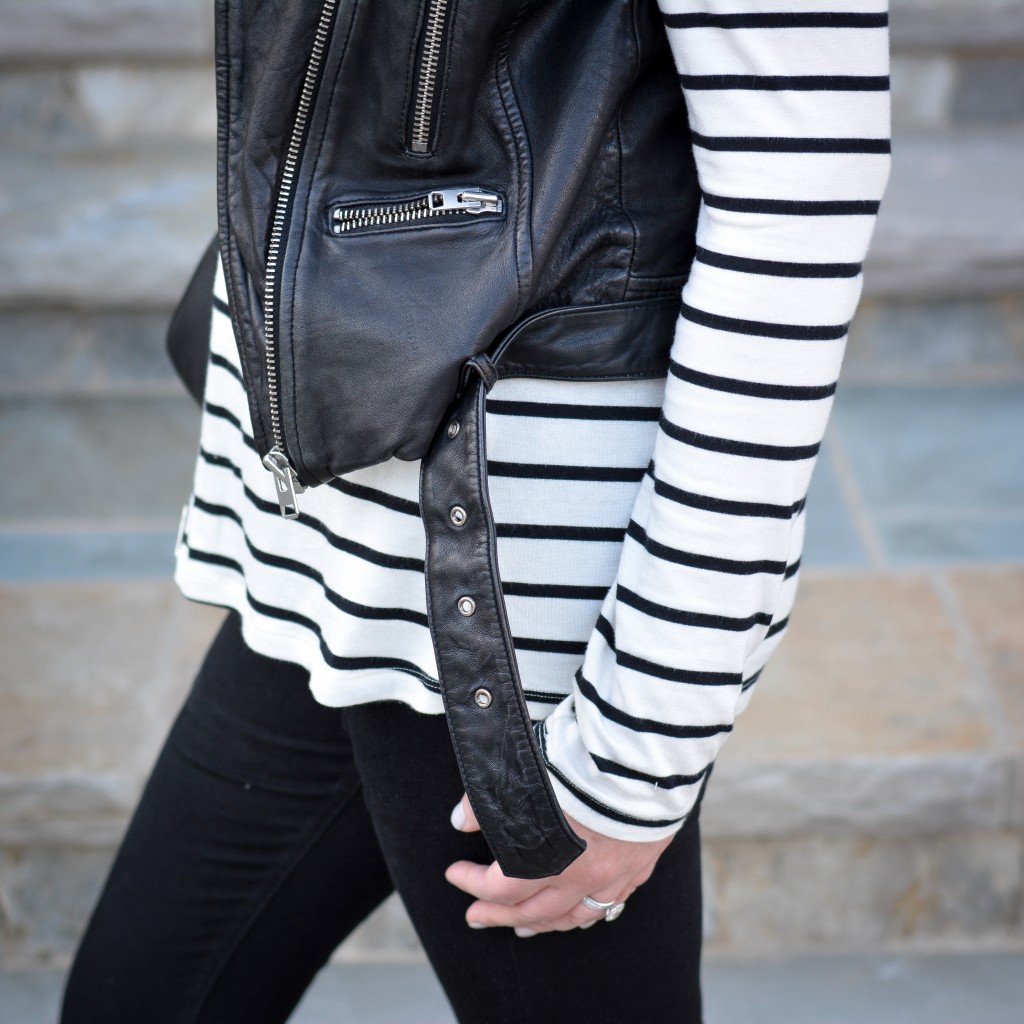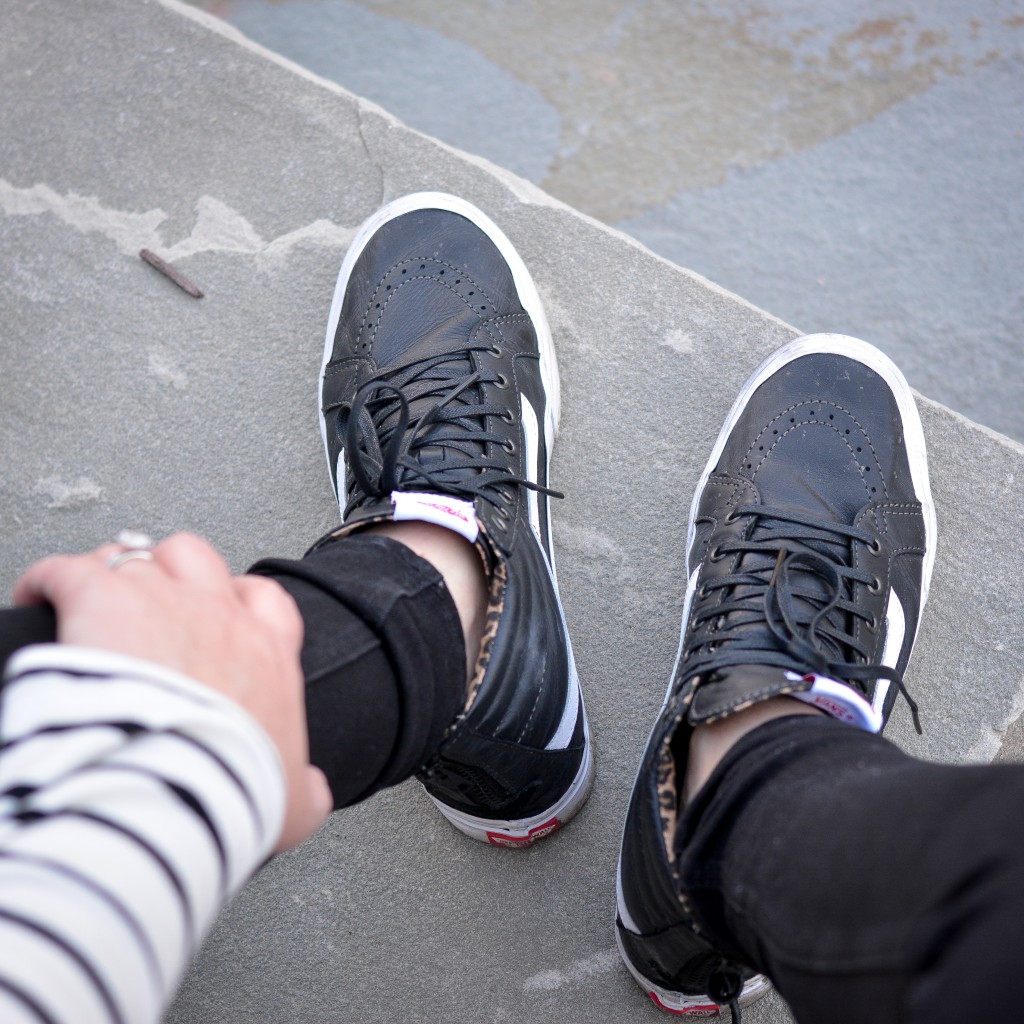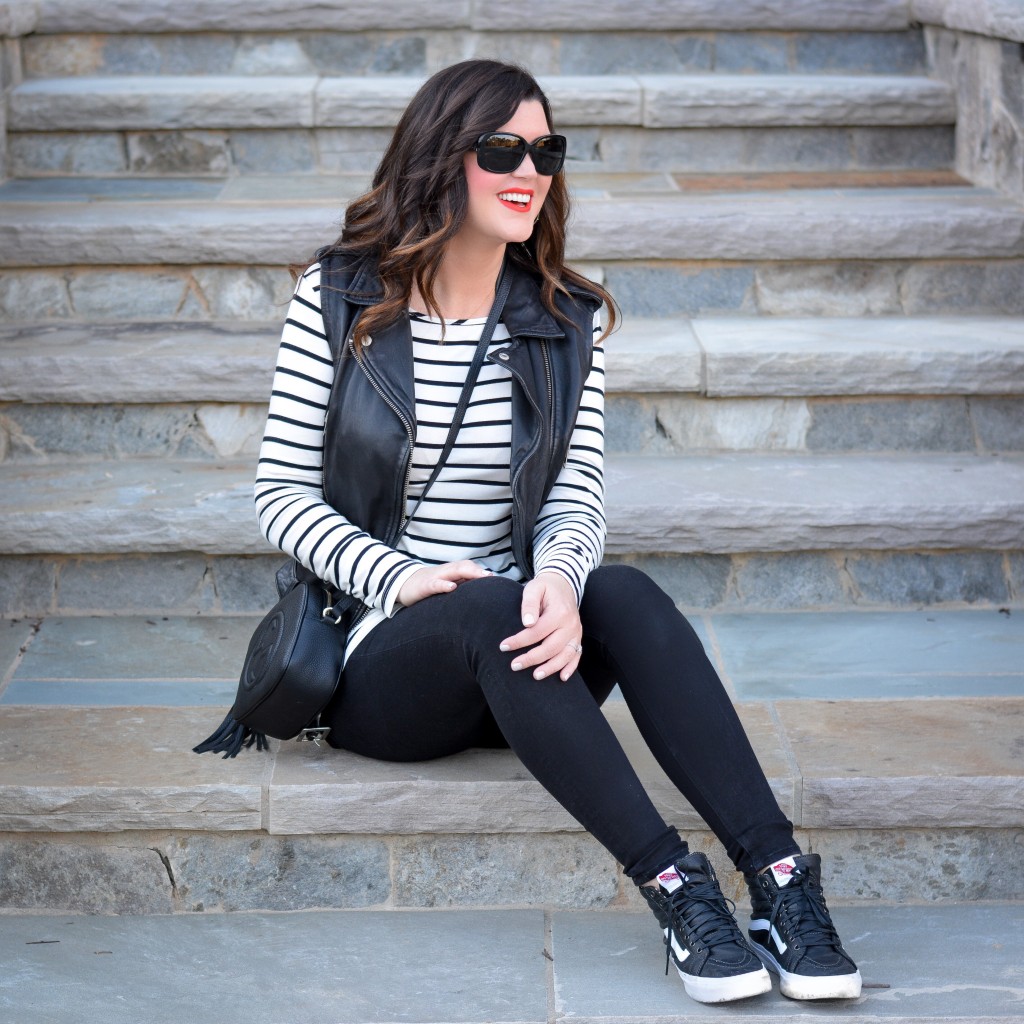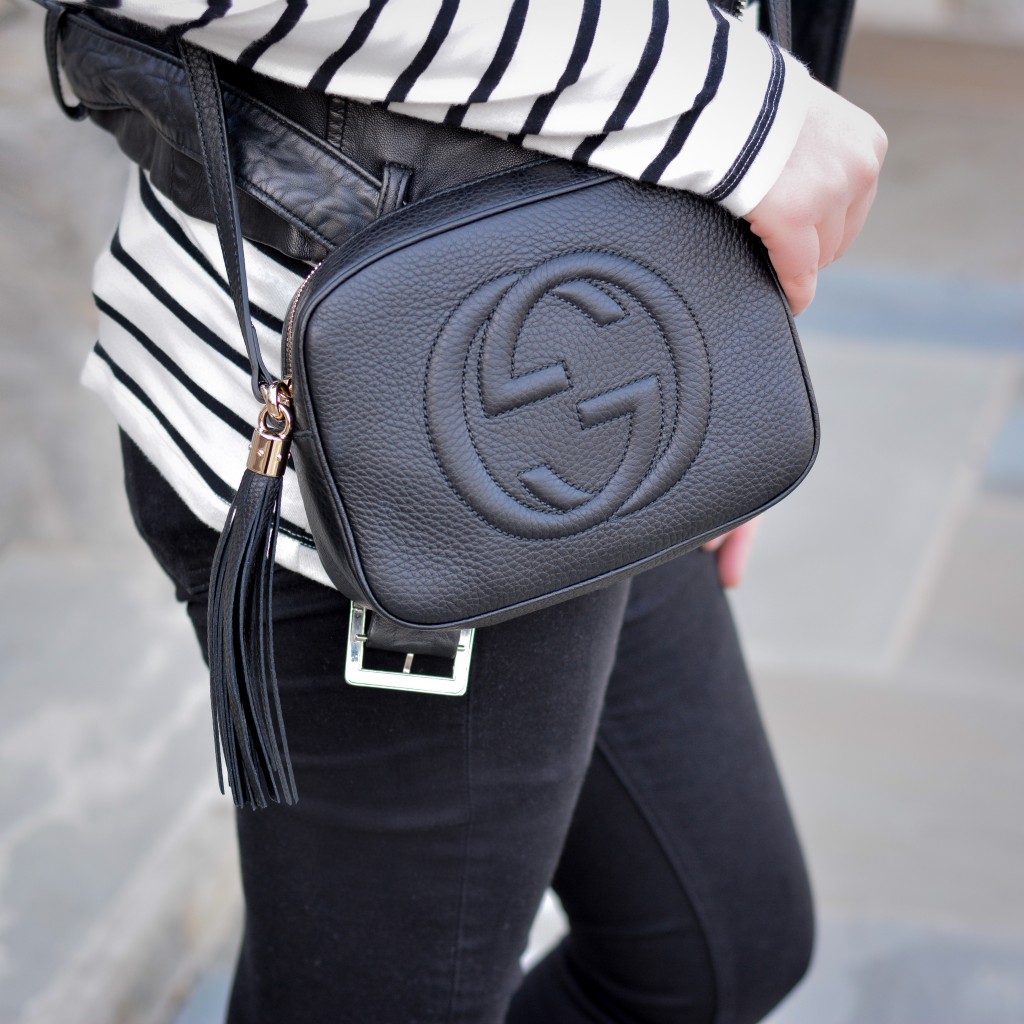 Wherever you are going this weekend and whatever you are doing, I hope that you have a blast!
(I suppose I should say, "Go Panthers!")
xoxo
Lindsey