Last week Lindsey introduced "What's in My Bag?", which we will start doing periodically.  Today, I am going to share with you what I carry in my bag.
Since I often change bags, I find it easier to keep all my small items in a pouch.  The pouch I am currently carrying is from Madewell.  Throwing all my smaller items, such as hand sanitizer, makeup and lotion, in the pouch keeps my bags clutter free. And yes, that is a lint roller…I started carrying one a few years ago and I use it more than I ever thought I would!
One thing that I never leave home without is lipstick.  As you can see, I love any shade of pink.  The two that I have in my bag are Girl About Town and Lickable, both by MAC.  I also carry their Pink Poodle lip gloss.  Even if I have on gym clothes, I always have something on my lips!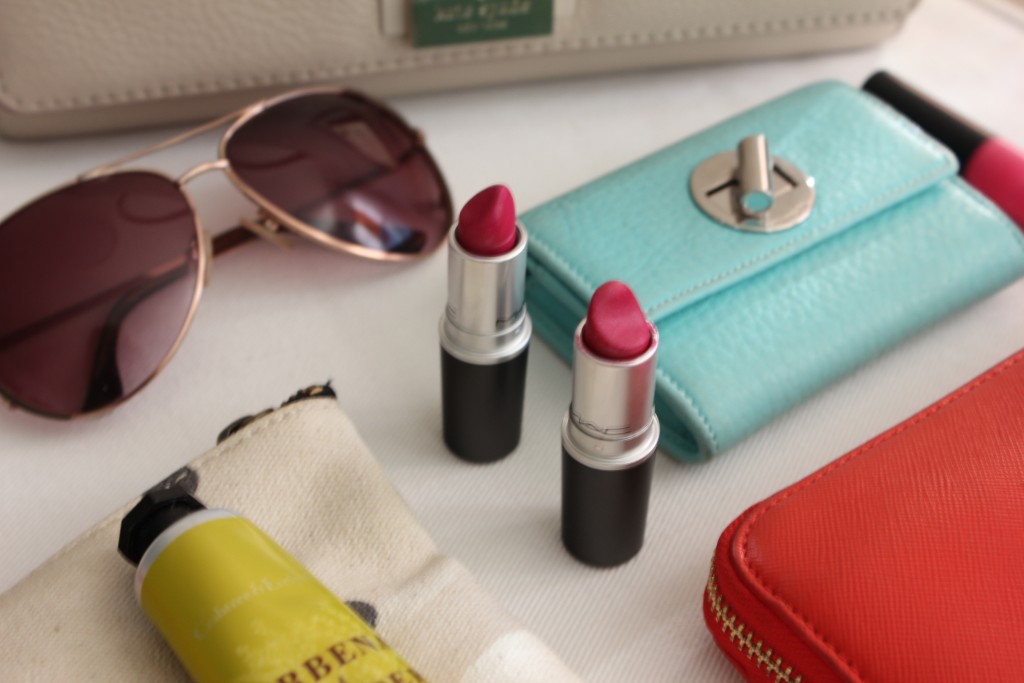 I don't know why I carry two wallets, but I have since Rudy and I got married in March 2013.  Rudy gave me this Tiffany & Co. coin purse on our wedding day and I have used it every day since.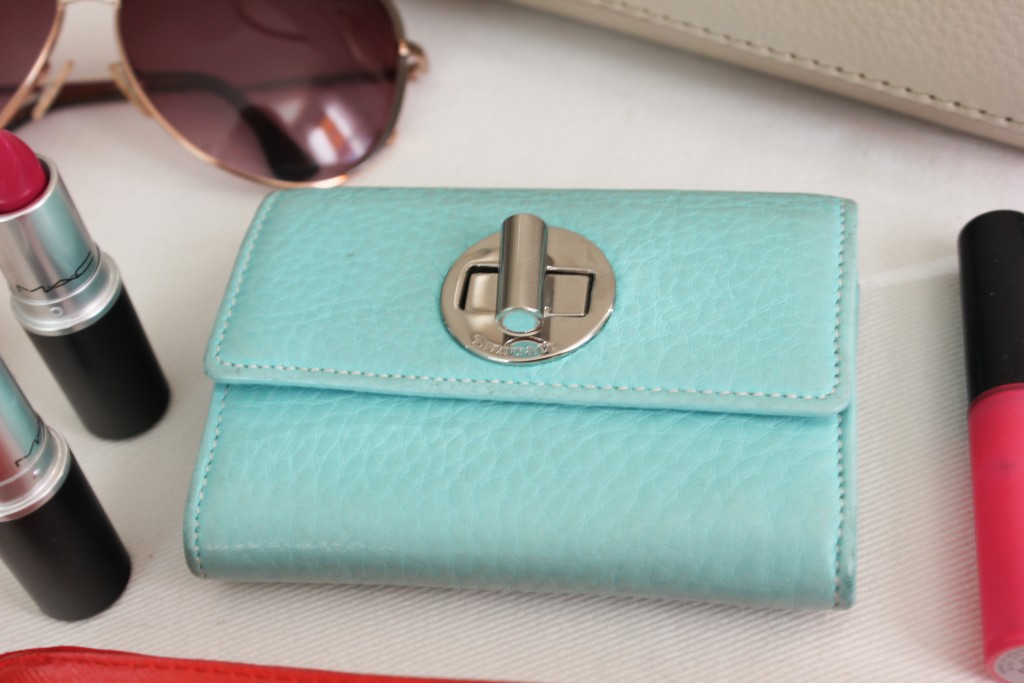 I always want to ensure that I don't look oily, therefore I keep MAC Pressed Powder in my bag.  It's a great sheer powder that goes on lightly.
During the colder months, my hands tend to get very dry.  For this, I keep Crabtree & Evelyn hand cream in my bag.  This cream is amazing and I love the lavender smell.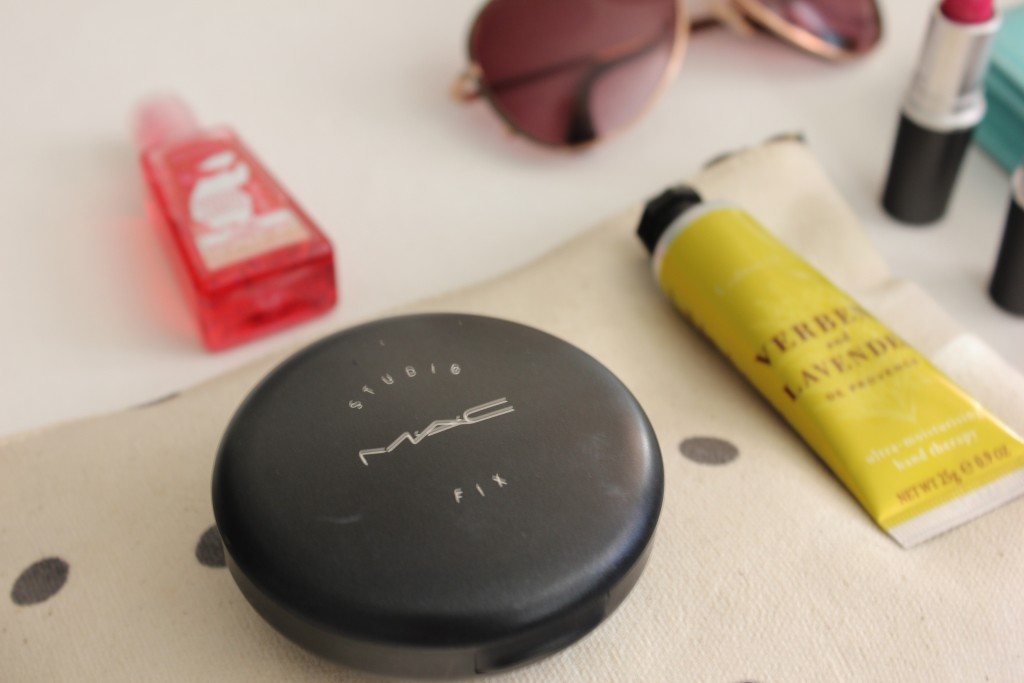 Finally, I always must have sunglasses handy to protect my eyes from the glaring sun.  Not to mention, the times when I want to hide the dark circles under my eyes.  I bought these Michael Kor's aviators years ago and they are by far my favorite pair.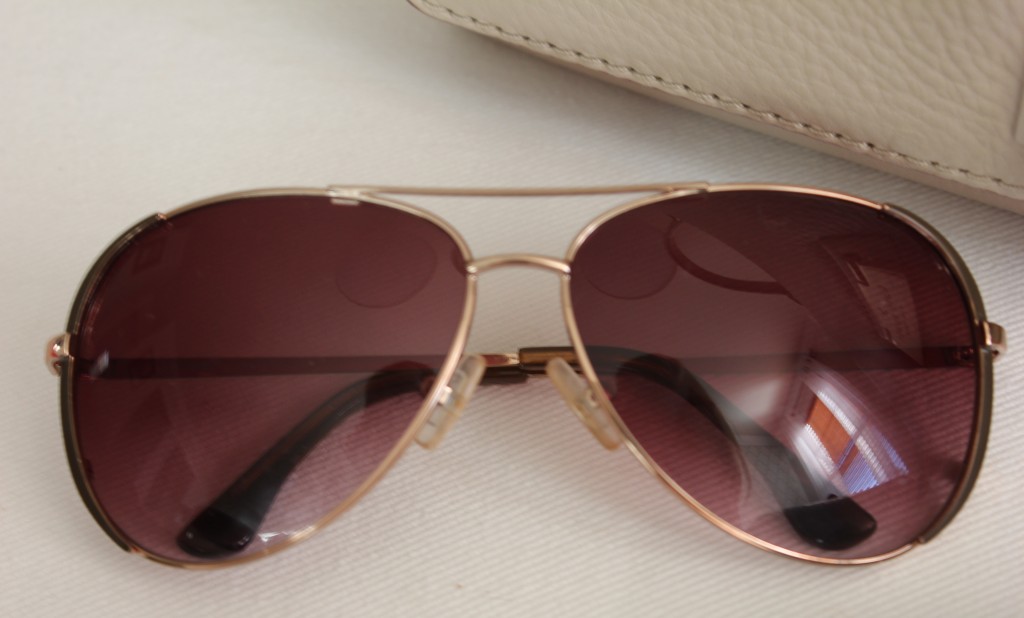 So, what items do you carry in your bag?
xoxo,
Tiffany