With the temperatures in the 20's this morning, I thought it was only appropriate to feature my new down parka.  I purchased this over the holiday's from Banana Republic Factory Store.  I wasn't looking for a coat but when shopping out in California, I happened to go into BR during a huge sale and this coat was included.  I can't remember the original price however I walked out of the store with this coat for under $40!!
My favorite thing about my coat, is the fur…faux fur, that is.  You can never go wrong with a little fur.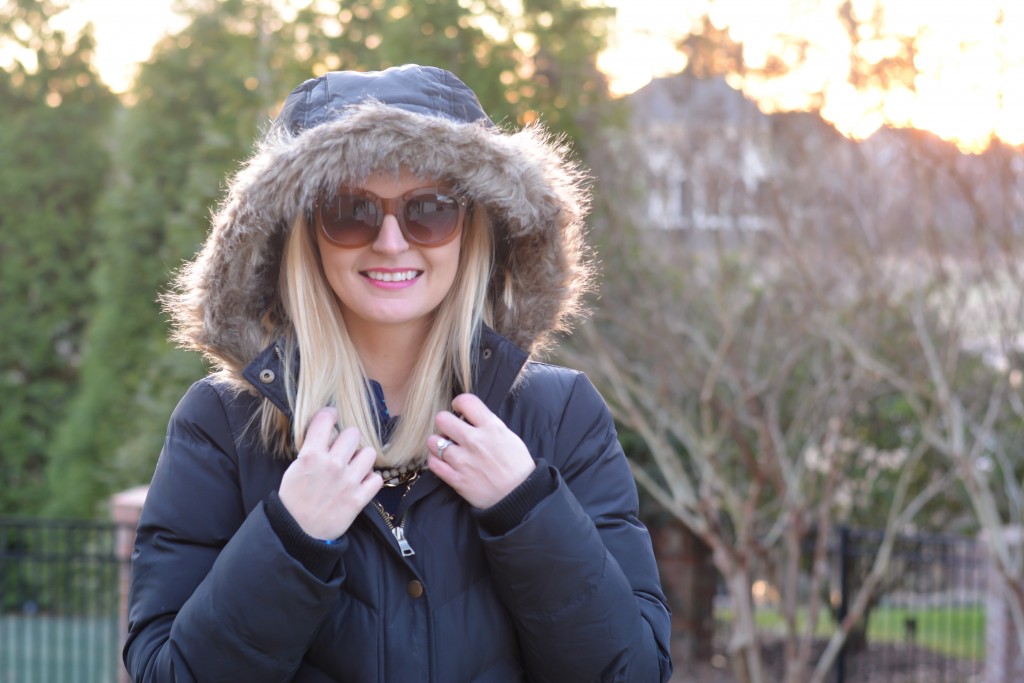 Since my exact coat is no longer available online, here are some other parkas that I love.
Although this BCBGeneration coat is stated to be black, it looks more grey to me.  Maybe the sheen of it makes the black look lighter.  Either way, I really like the color and its currently on sale at Nordstrom for $160.
When looking for outwear, you can never go wrong with The North Face.  I love that this coat will keep you warm without making you look bulky.  Nordstrom currently has this coat available for $187.
Finally, if you are looking for a classic black coat like mine, Gap currently has this one on sale for $141.
Hope you are all staying warm out there!
Happy Wednesday,
Tiffany