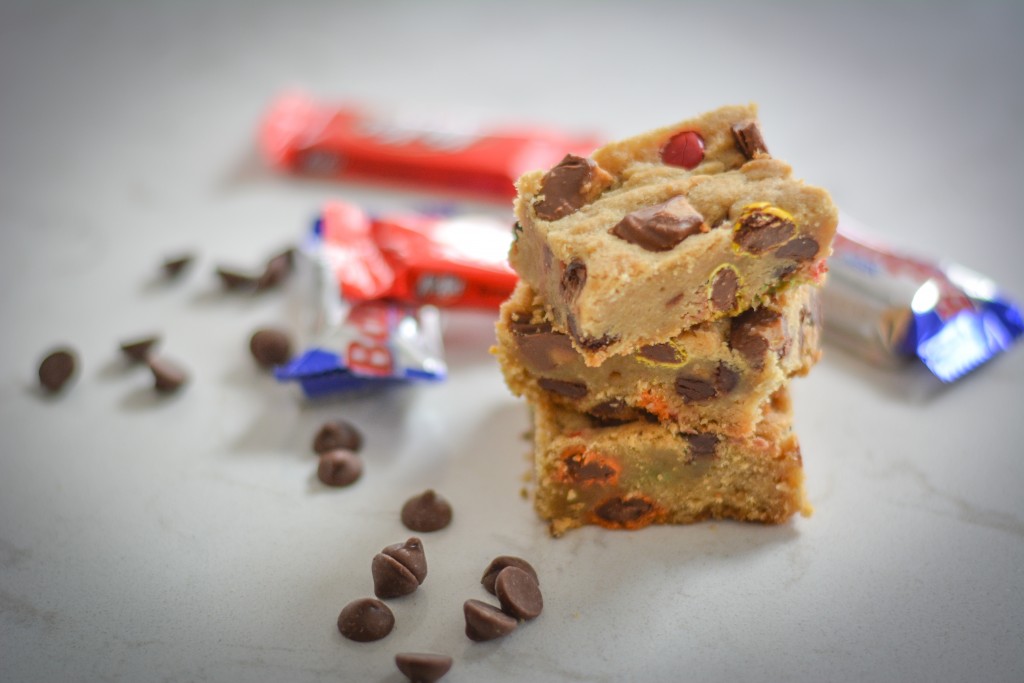 Did anyone else have a ridiculous amount of leftover Halloween candy this year?  We definitely went a little overboard when purchasing treats this year.  We were excited to find this great recipe that offers a way to utilize your leftover candy.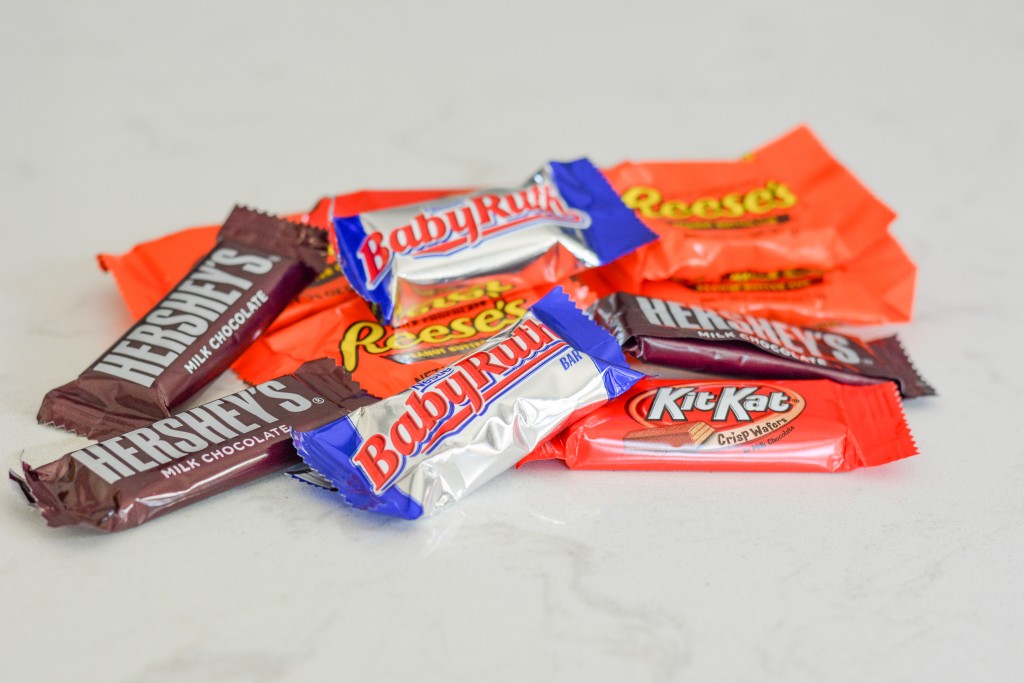 Ingredients
– 2 1/4 cups all purpose flour
– 1 1/4 cup brown sugar
– 1/4 granulated sugar
– 1 teaspoon baking soda
– 1/2 teaspoon sea salt (plus a bit more for sprinkling on top)
– 2 sticks (1 cup) unsalted butter
– 1 large egg  and 1 egg yolk
– 2 teaspoons vanilla extract
– Approximately 1 1/2 cups chopped up leftover Halloween candy
– 3/4 cup semi-sweet chocolate chips (optional)
Instructions
1.  Preheat oven to 350 degress.  Whisk together the dry ingredients (with the exception of the sugars) in a medium-sized bowl
2. Melt butter in a small saucepan over medium-low heat.  Remove butter from heat as soon as it is completely melted.  Set aside and allow to cool for a few minutes.
3. Beat together butter and sugars for approximately two minutes.  Next, add in the egg, yolk and vanilla.   Slowly add in the dry ingredients and beat on low-speed until smooth and combined.
4.  If you are using using harder candies such a M&M's or chocolate chips, mix them into the dough.
5. Grease a 9″ x 13″ baking dish.  Press dough into the pan and then push candy pieces into the dough.  Add some to the top as well.  Sprinkle a bit of sea salt on top of the dough.  Bake for approximately 20 minutes or until golden on top.
6. Let them cool and then enjoy!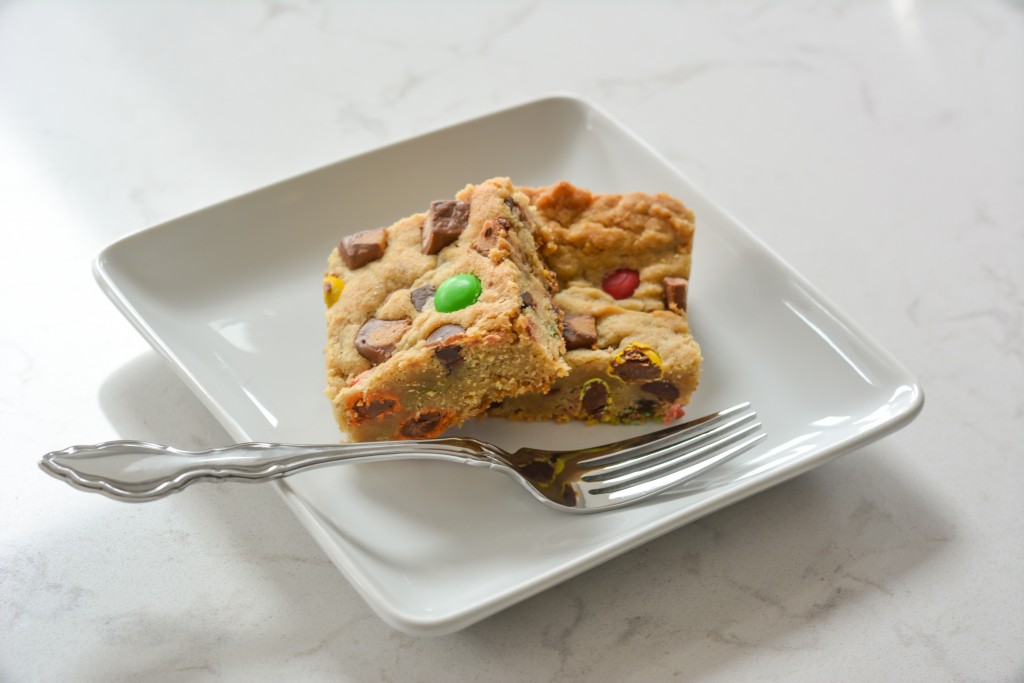 This turned out to be one of the most delicious treats that either of us have ever baked!  The slight taste of sea salt juxtaposed with the sweetness of the candy tastes amazing.  We HIGHLY recommend that you give this recipe a whirl!
xoxo
Tiffany & Lindsey