Happy Labor Day!  Hope you all have a full day of relaxing, snacking and enjoying time with friends and family planned for this holiday.
We thought we would share an easy dessert recipe that you could use when entertaining friends and family on such days as today.  In the south, you can never go wrong with a banana pudding so we have put a little twist on this southern treat.
All you need is Pillsbury Refrigerated Sugar Cookies, JELL-O Banana Cream Instant Pudding (which calls for milk), Reddi Whip and bananas.
First, grease your mini muffin pan.  While the oven is heating to 350, roll the sugar cookie dough into small balls. Place one ball into each of the mini muffin cups.  Prepare the pudding as directed on the box and chill.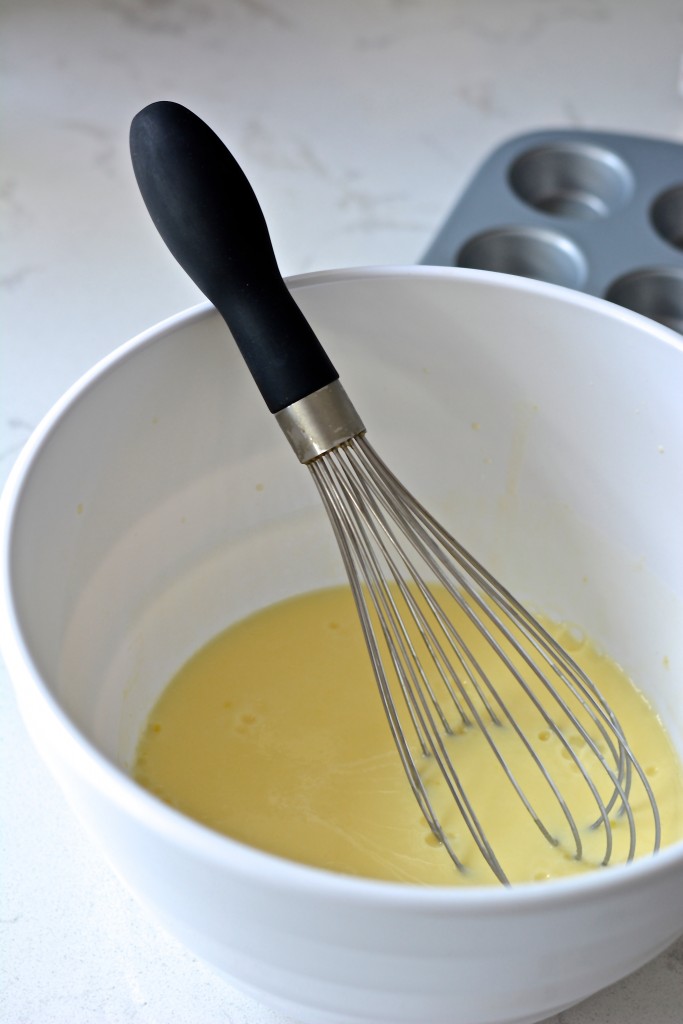 Bake the sugar cookies approximately 15 minutes, once the oven is heated to 350.  Just keep an eye on them to ensure they don't burn.   After 15 minutes, take the cookies out and use a tablespoon to make depressions in each cup.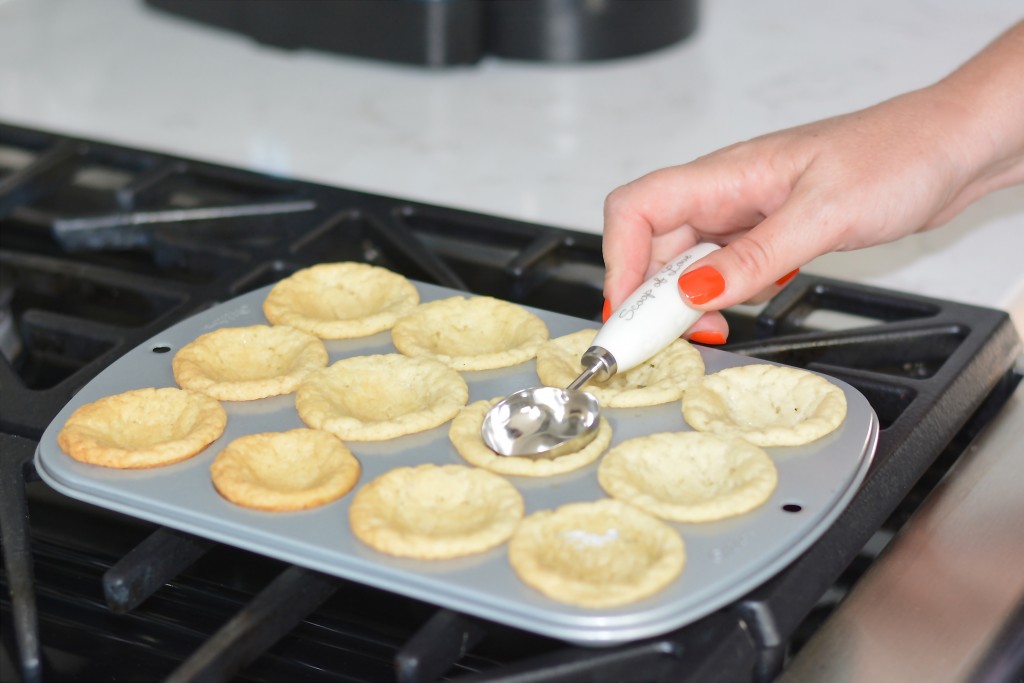 While the cookies are cooling, go ahead and slice your bananas.  Once cooled, we place the cookie cups onto a serving dish.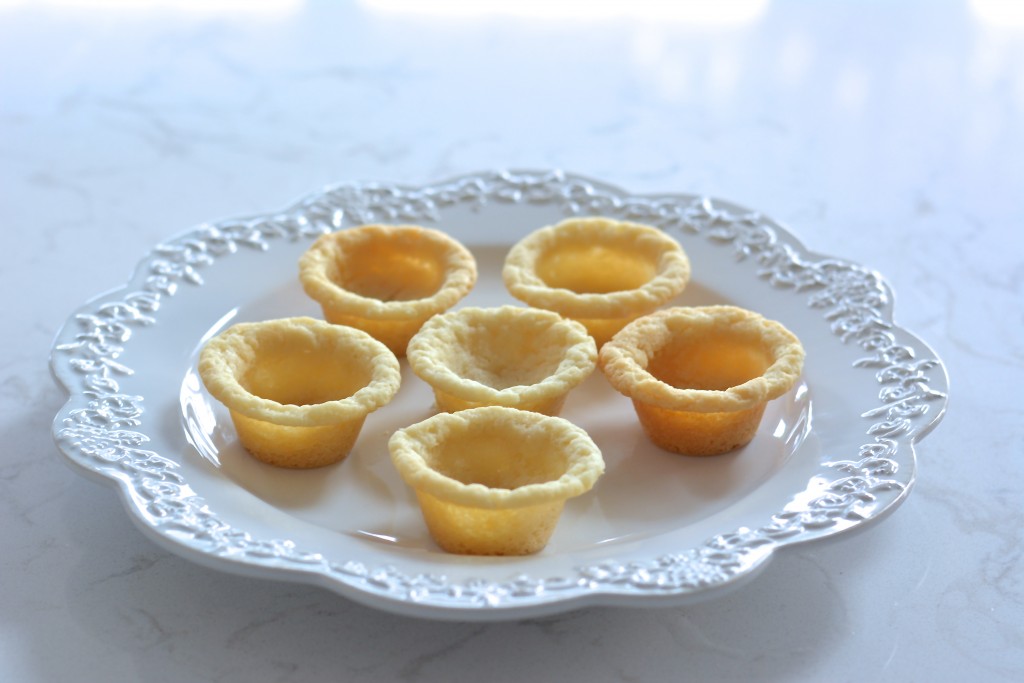 We then filled each cup with a generous amount of pudding, topped with a banana slice and a dollop of whip cream.  Look how cute they turned out and they were DELISH.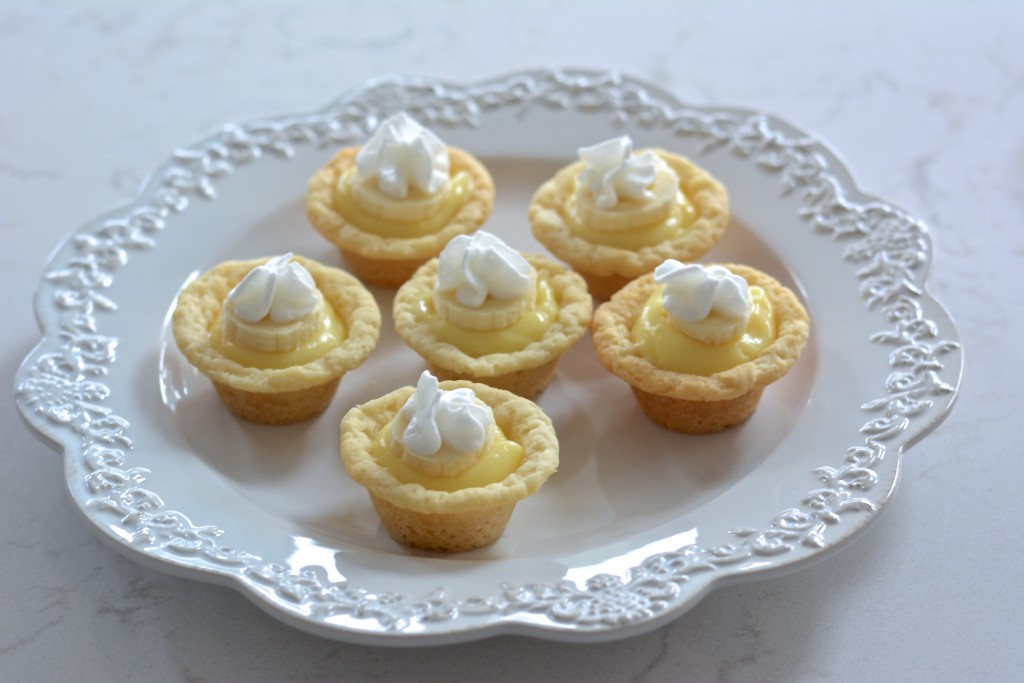 Ingredients
1 (16.5-ounce) roll Pillsbury refrigerated sugar cookies
1 (3.4-ounce) box banana cream pudding, prepared according to package directions and chill
2 bananas
Reddi Whip for topping
Instructions
Preheat oven to 350 degrees.
Grease a 24-cup mini muffin tin.
Divide sugar cookie dough and roll into a ball.
Place dough in prepared muffin tin cups.
Bake dough until golden brown and set, about 15 minutes.
Remove from oven and use a tablespoon to make depressions in each cup, cool 10 minutes.
Using a butter knife, carefully remove cookie cups from muffin tin.
Transfer cookie cups to a serving dish.
Spoon a generous teaspoon of chilled pudding into the center of each cookie cup.
Slice bananas and place on top of pudding.
Top with a dollop of whipped cream.
Hope you enjoy these little treats as much as we did!
xoxo,
Tiffany & Lindsey