Some of my clearest memories from childhood include waking up on Easter morning and scouring the entire house alongside my brother looking for our Easter baskets.  They were always hidden and hunting for them was always such fun.  Because these memories still evoke such strong feelings today, I have always wanted to provide the same experience for Ryan and Emerson.  Granted, Emerson will still have little understanding as to what is going on this year but the Easter bunny certainly can't only hide Ry's basket, right?  It will be fun to see if she catches on!
I started to collect items for their baskets well over a month ago.  Truth be told, I am reusing some things from their baskets last year because a.) Emerson won't remember and b.) Ryan was still so young that he was only interested in a few things so when the baskets disappeared, the fact that he hadn't taken everything out had gone unnoticed.   I have learned that I absolutely love putting their Easter treats together.  It is far more fun than I ever imagined.
Here is a peek at what the bunny is bringing them this year…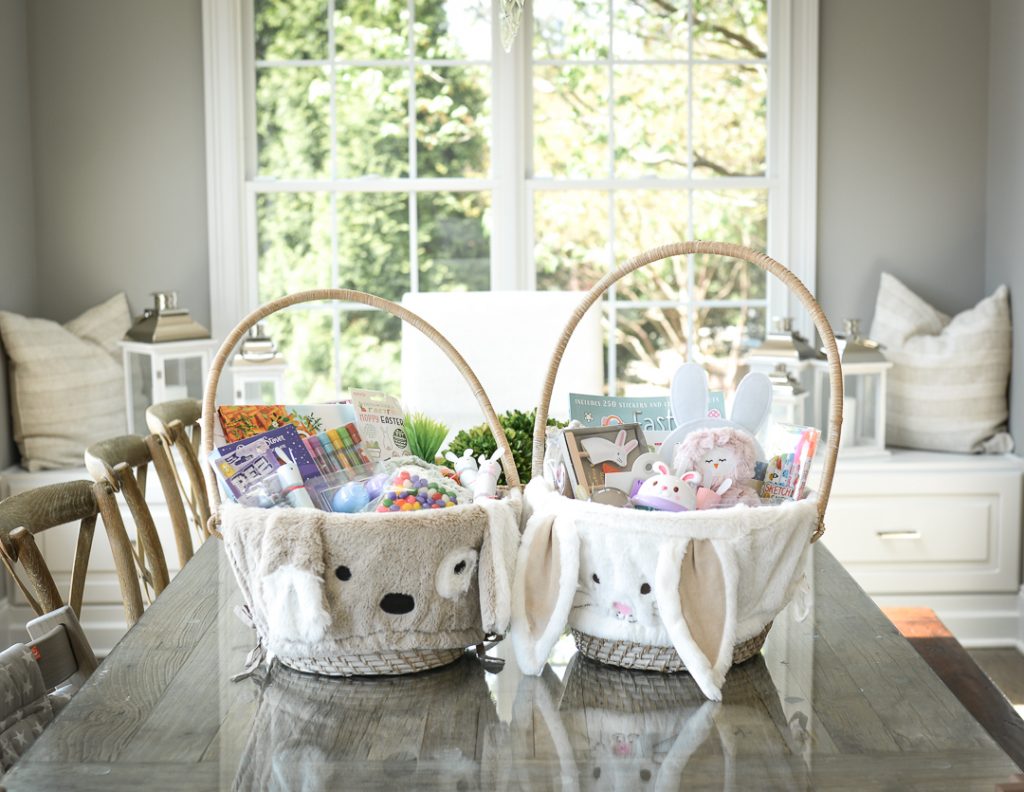 Baskets: Pottery Barn Kids | Liners: Pottery Barn Kids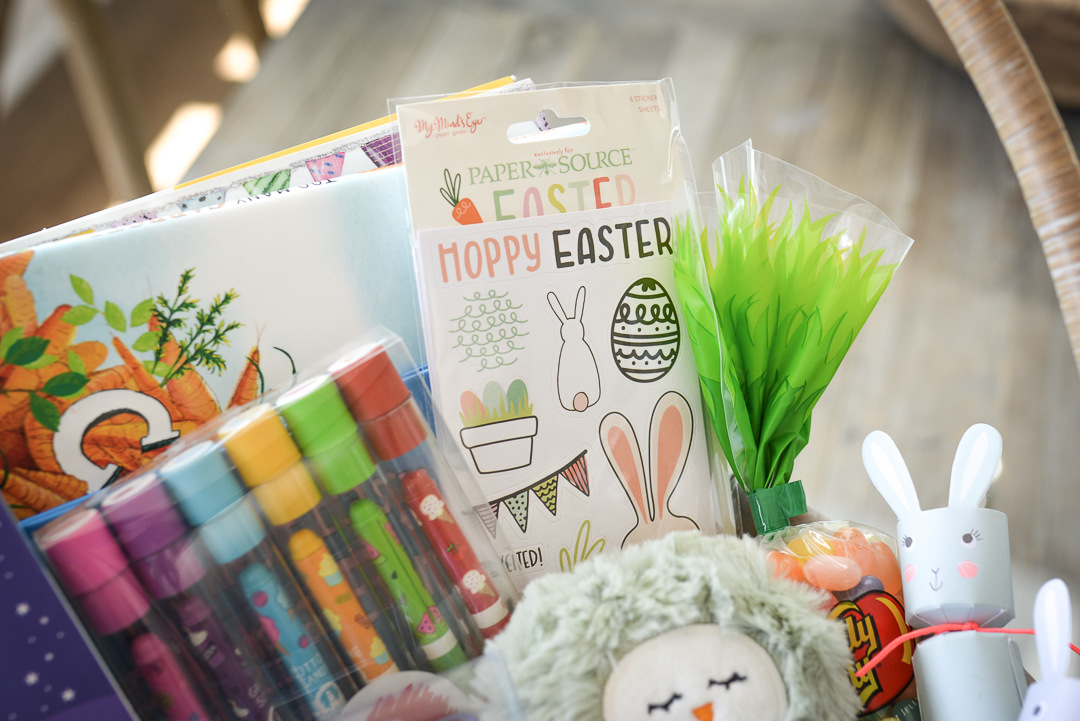 Easter Stickers: Paper Source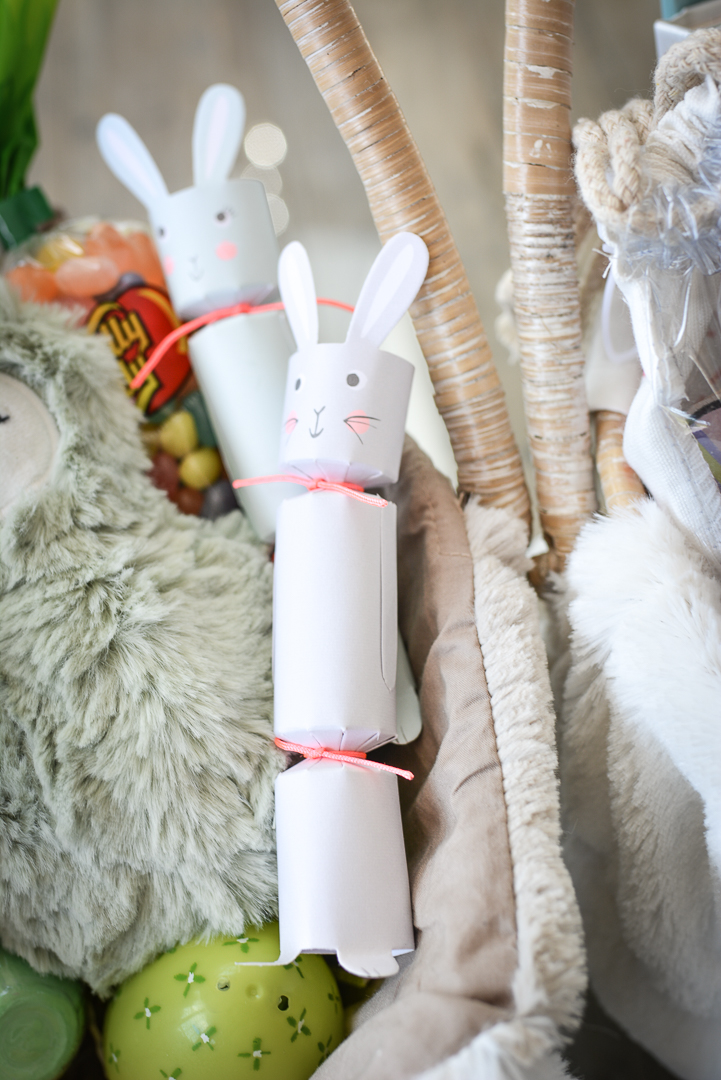 Bunny Crackers (leftover from Emerson's birthday party): Paper Source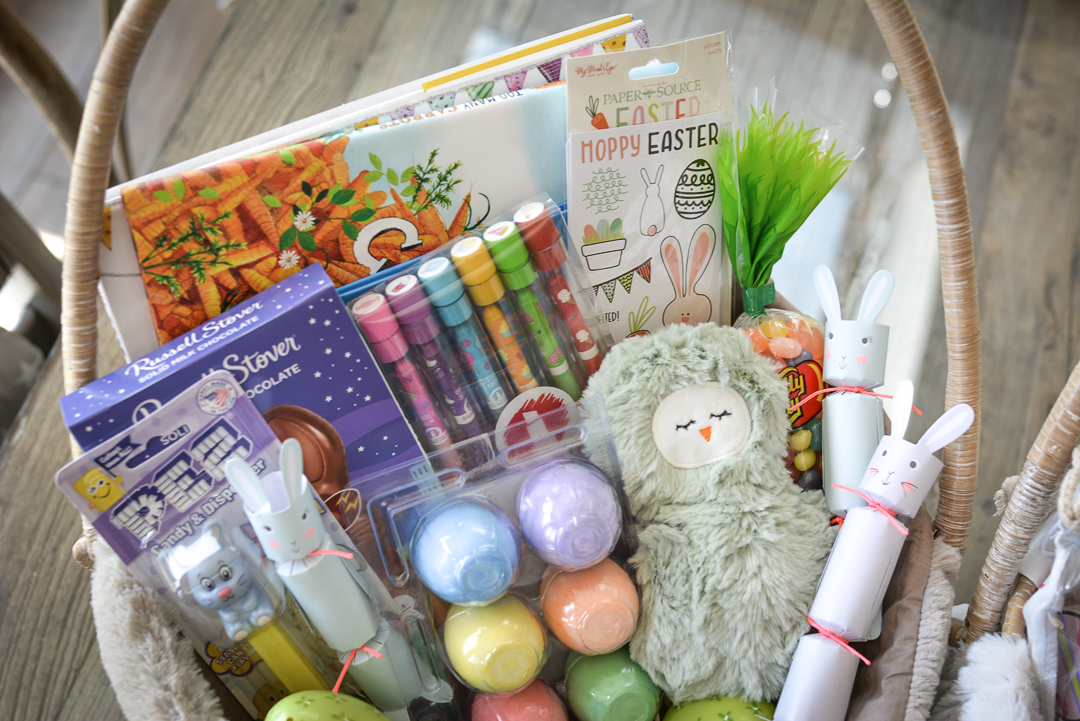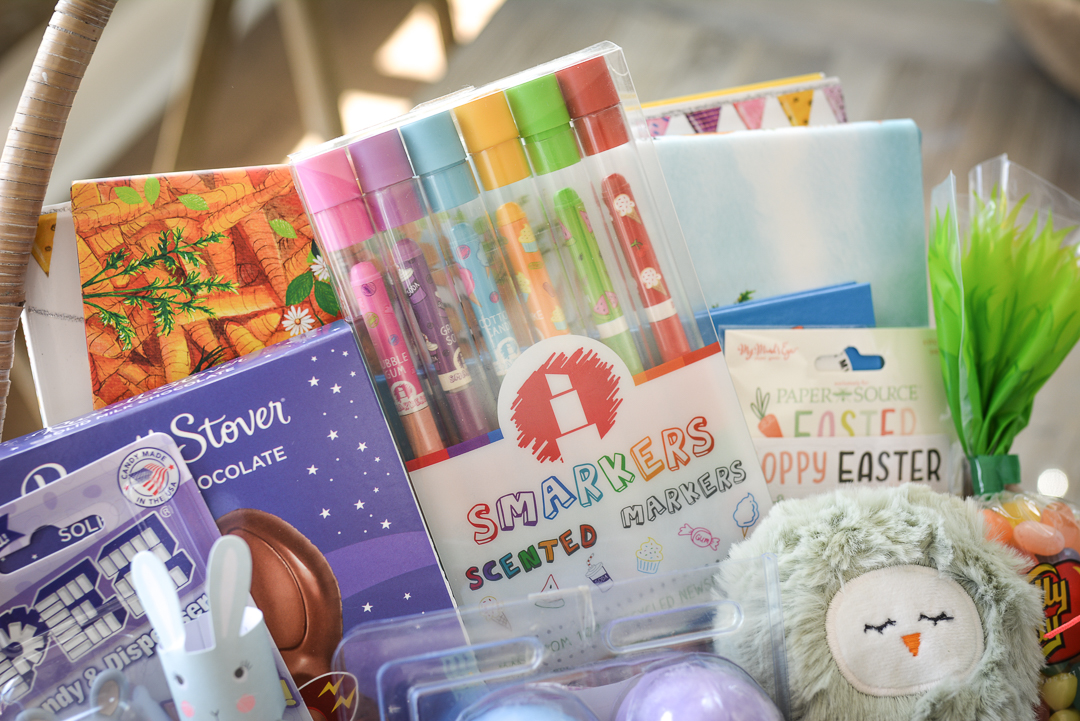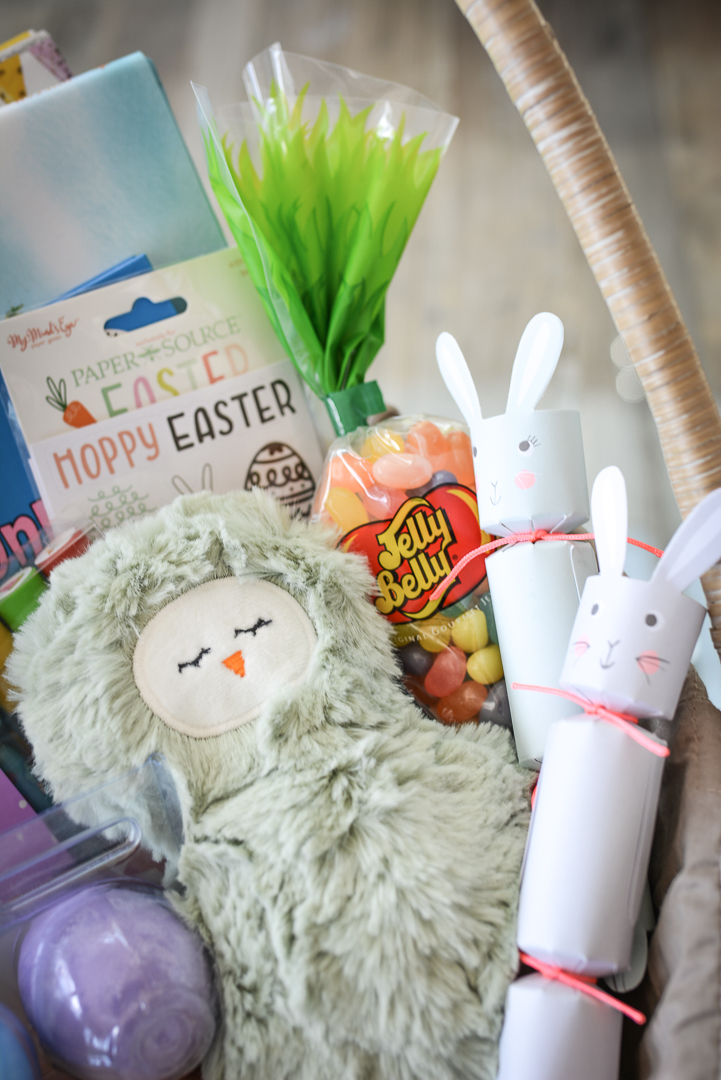 Sweet Little Stuffed Peep: Slumberkins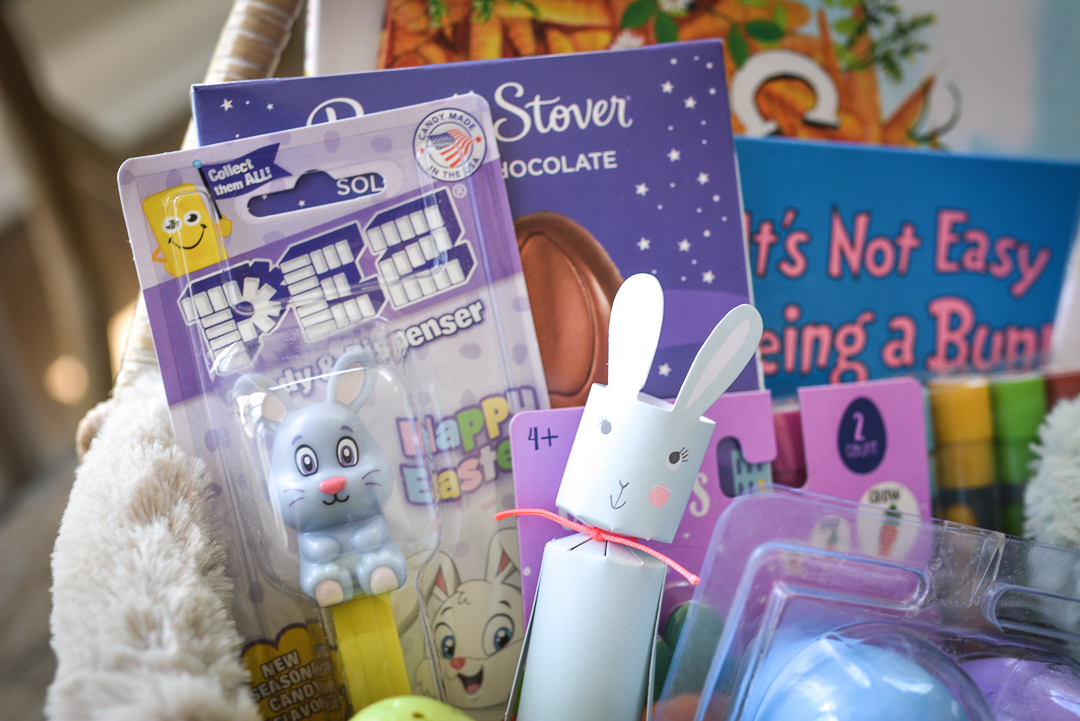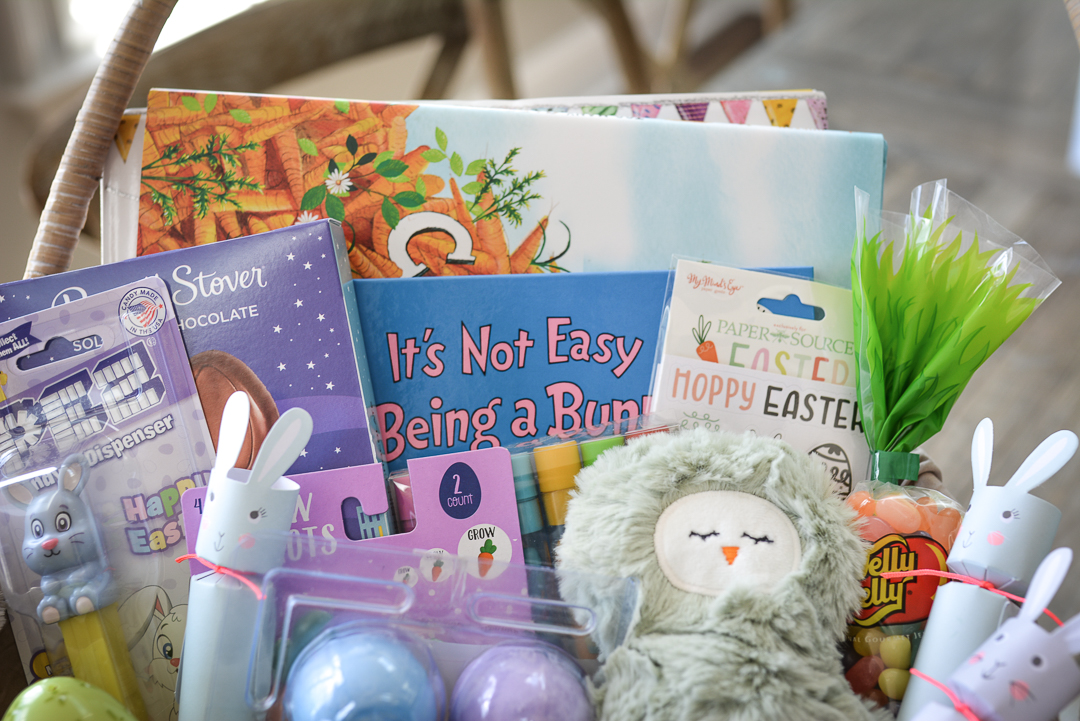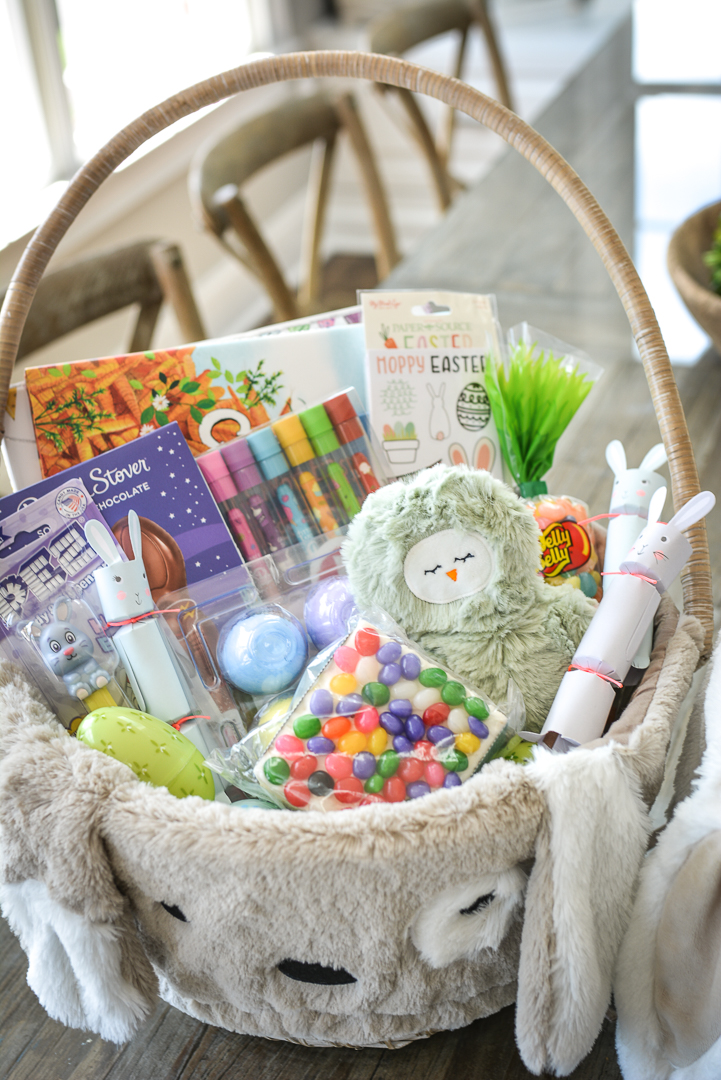 Jelly Bean Rice Treat: Lolli & Pops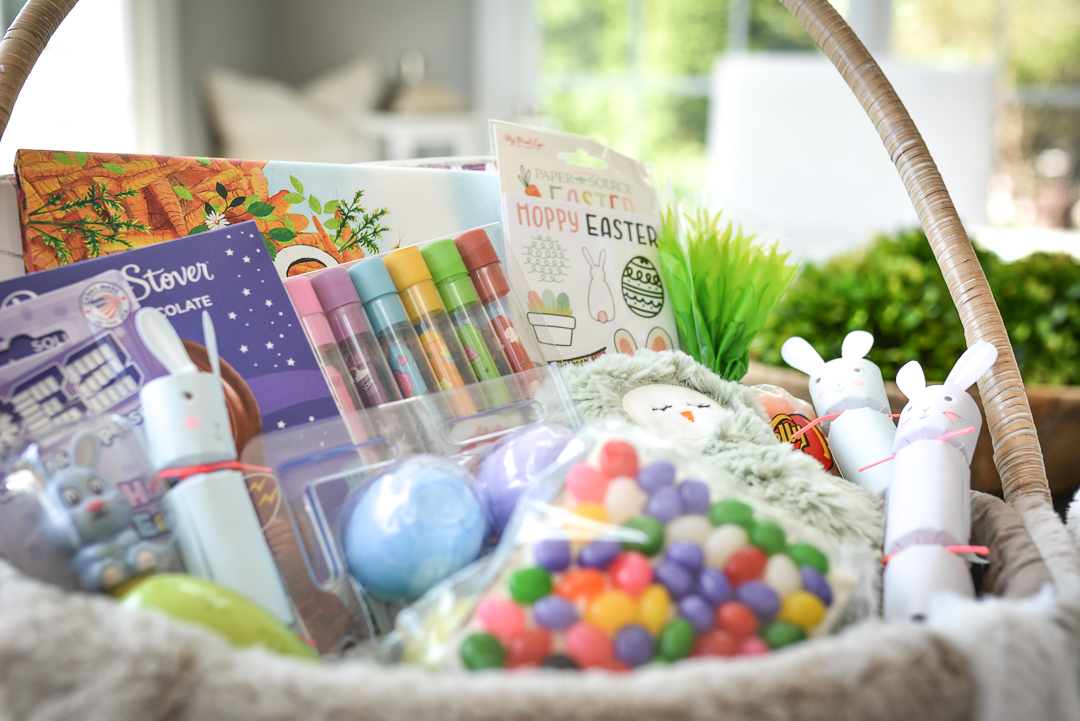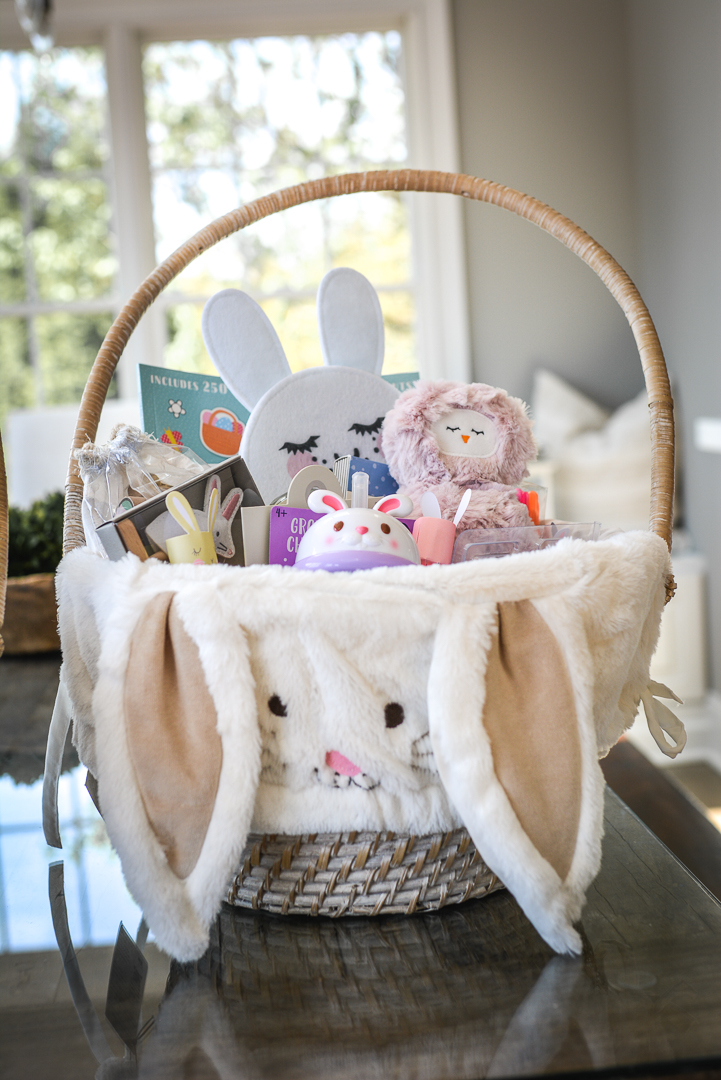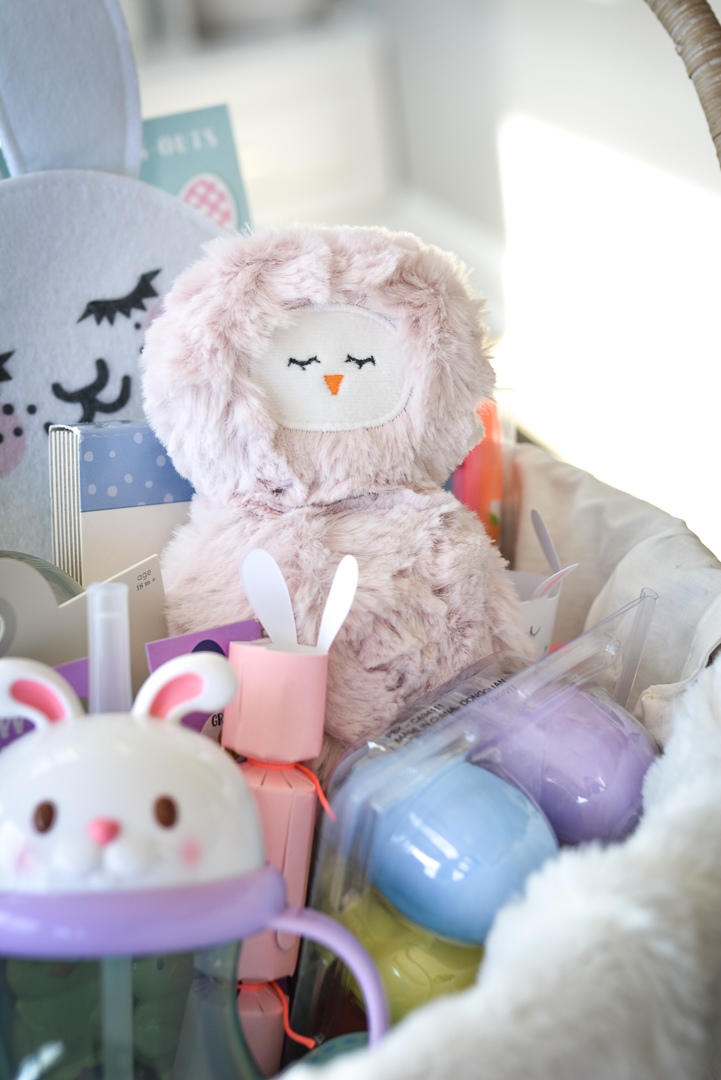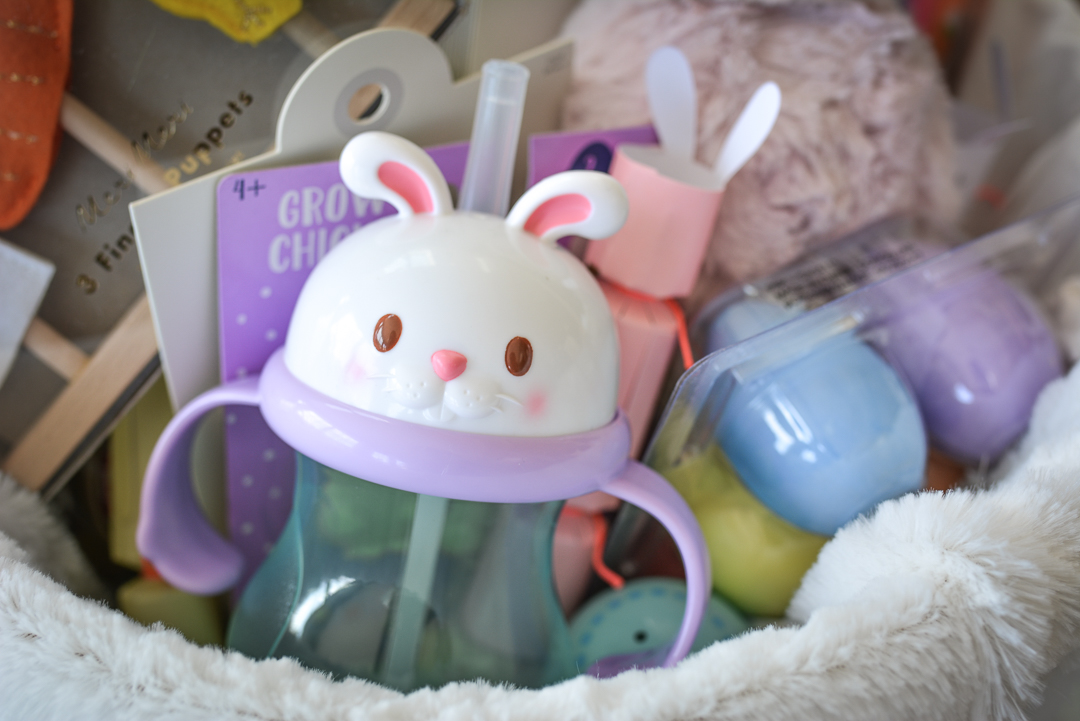 Bunny Cup: Target
Wooden Eggs: Dollar Section at Target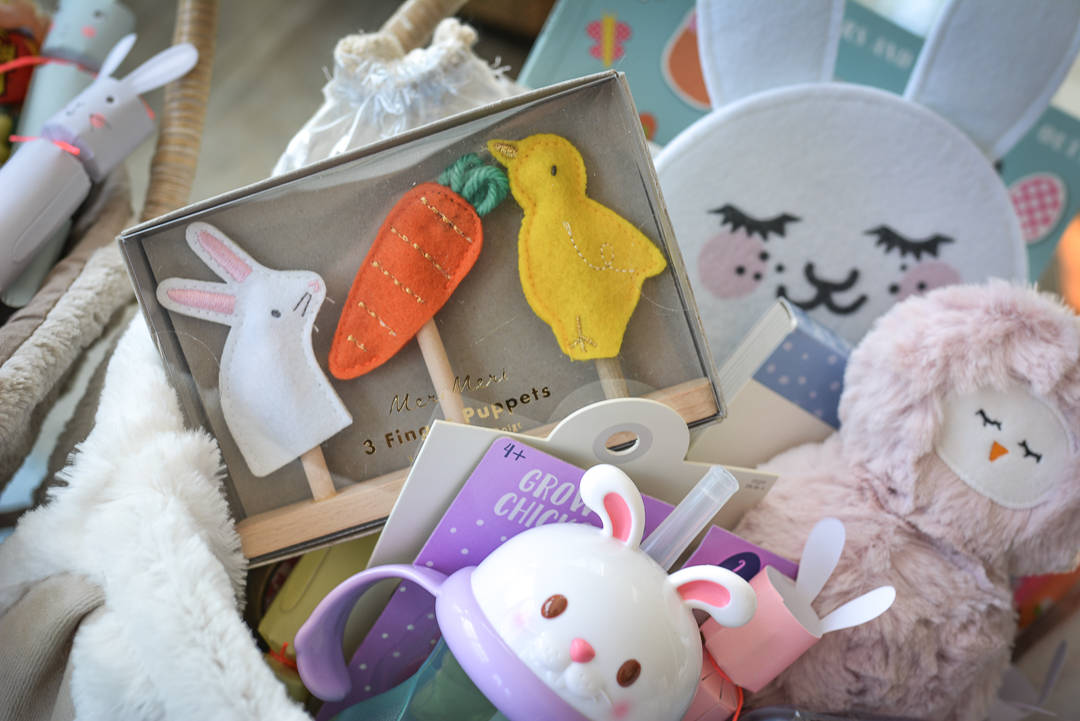 Easter Finger Puppets: Meri Meri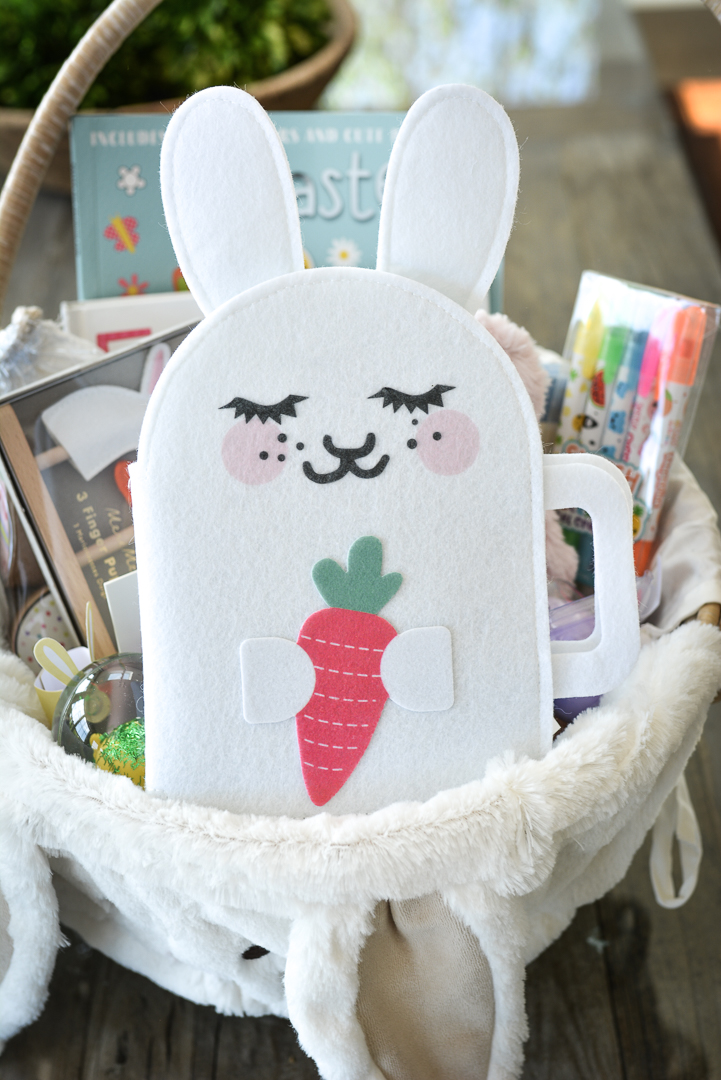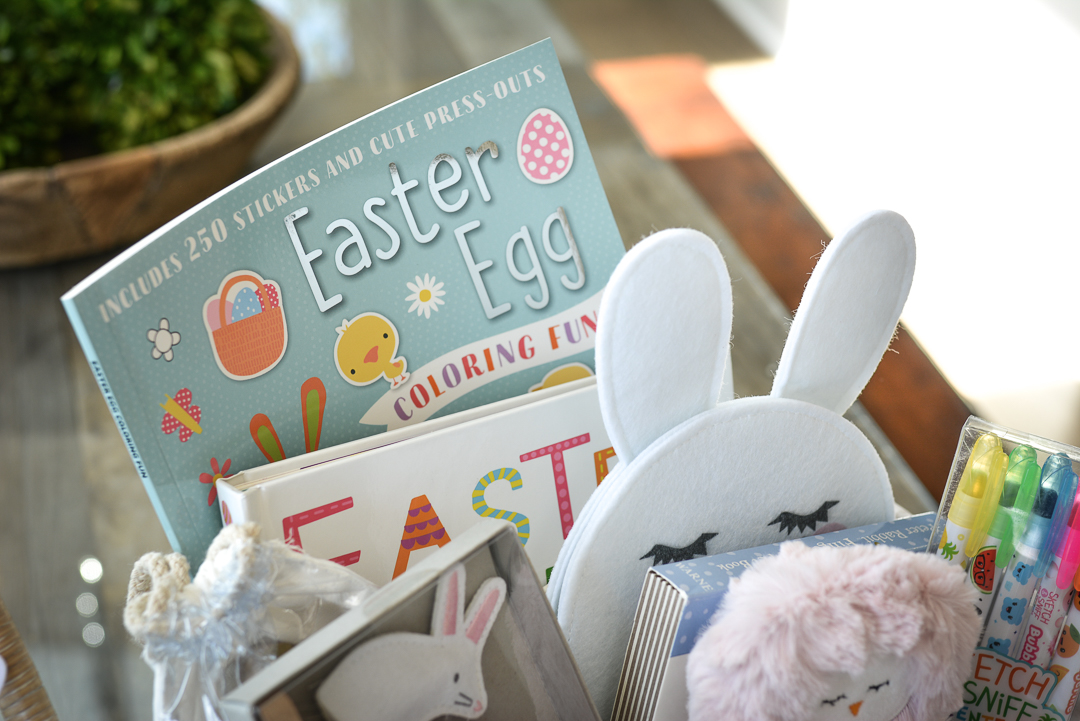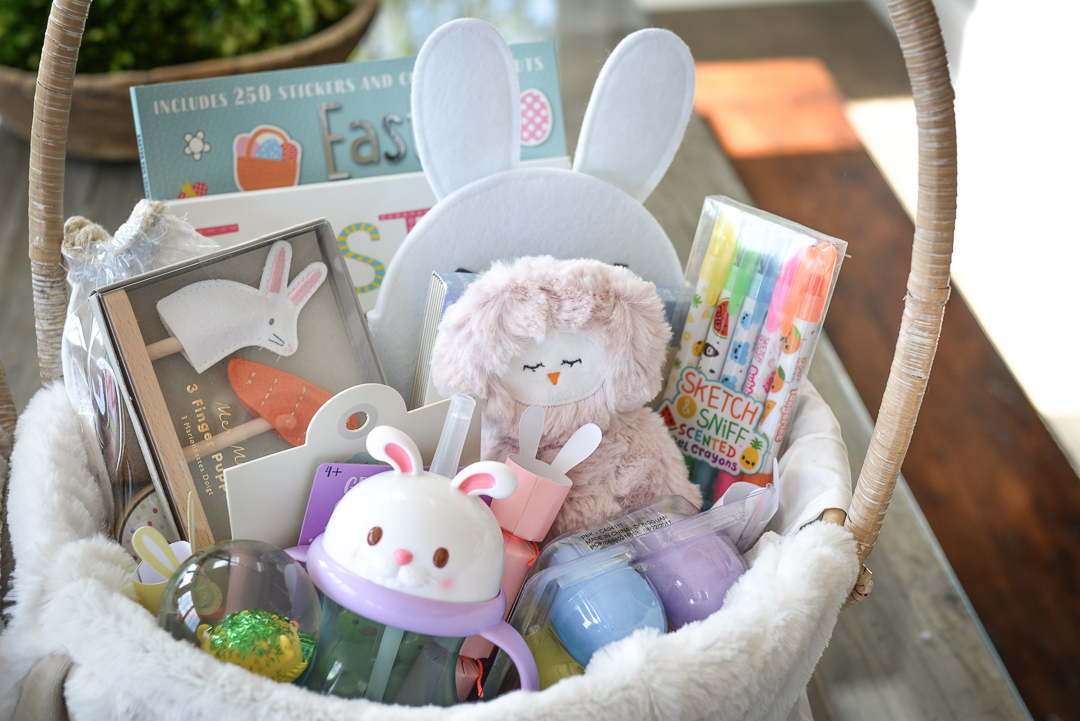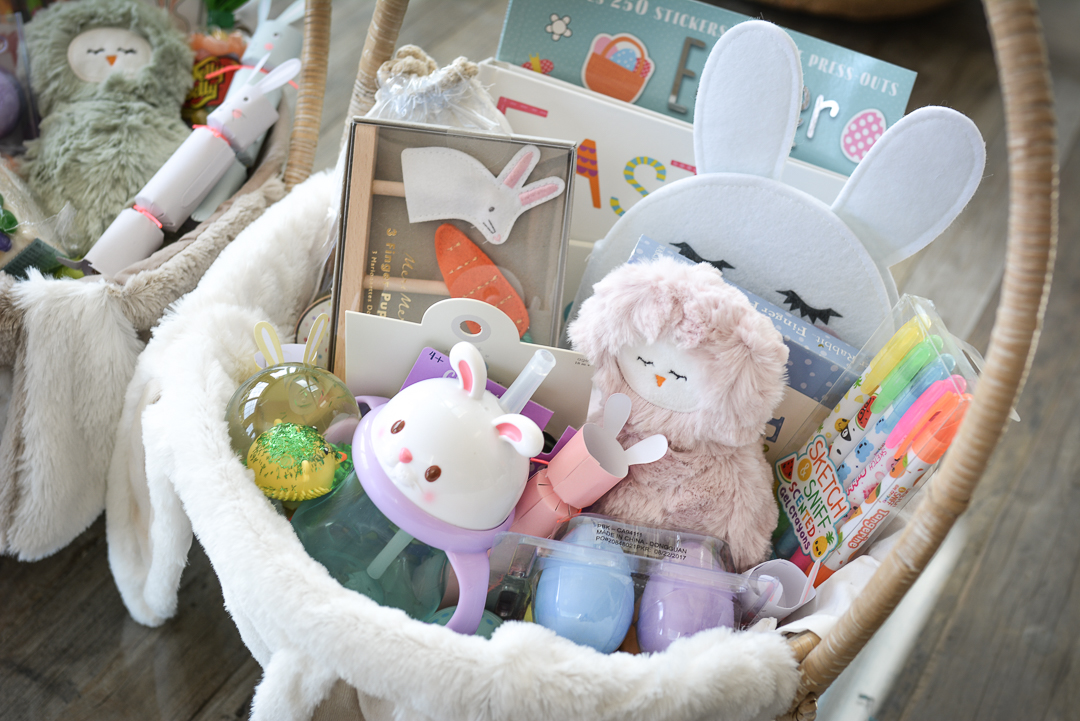 For those of you who celebrate, were your Easter baskets hidden or on plain sight?
Wishing you a beautiful Easter weekend!
xoxo
Lindsey