For years now, I have been saying that I hoped to share various areas of my parents' home with you all.  Building their home and then designing the interior spaces was such a passion project for all of us involved and the idea of incorporating it into the blog had always been on my agenda…it was just a matter of timing.
The home was built by custom home builder, Tripp Loyd of Loyd Builders.  (The decision was an easy one as my dad is a partner in the company…hence the fact that our home is being built by Loyd Builders as well.)  The work that they produce speaks for itself.  Quality craftsmanship and professionalism are key components for them when building a home.  Not to sound like an advertisement, but the company and the employees within the company make for a pretty special build experience.
The actual exterior of the home was designed by Raleigh-based home designer, Carter Skinner.  Not only did he bring our vision of a Hamptons-style home on the outside to life, he also incorporated stunning trim details on the interior as well.  From the first day that my parents, Tripp and I walked into Carter's office for our initial meeting with him, it was clear that he was completely in sync with the rest of us.  Moving forward with him was a clear decision.
When I discuss my mom and dad's home, it is important to mention my close friend, Blair Craig.  She was the interior designer on this particular project and worked with us from the time when the plans were still being drawn up.  To say she is talented would be an understatement.  Truthfully, I think that she is one of the most talented interior designers out there.  I learned so much from her throughout the process and working together to design elements of these special spaces was such a phenomenal experience.  (Blair is currently taking a hiatus from the design world and is enjoying staying at home with her adorable little ones.)
Onto the first space that I am sharing today…the foyers.  You did read that correctly, we opted to do a front foyer and a back foyer.  The house is very deep and designing these two special spaces helped create the floor plan best suited for my parents' needs.  My dad and I both agreed that being able to see from the front door straight back to the pool should be a priority.  He wanted that view to be the first thing you see when the front doors open.
The other priority?  The back staircase design.  Truth be told, I had been a religious viewer of the TV series, Revenge, during the time that we began researching home design ideas.  In the Grayson family home, there was a (rarely seen) back staircase.  I loved how it curved around and, ultimately, paused an episode of the show to provide my parents with a visual of the staircase that I envisioned for the back foyer.  Honestly, upon completion, it is such a work of art.
We ended up designing the main staircase in a way that juxtaposed the curved design of the other staircase.  The front foyer staircase is more straight-forward with cleaner lines.  Despite the very different looks, both of the spaces have a traditional appearance.  The house has a cool, coastal vibe and the staircases are the only areas that feel formal.  The rest of the house was designed for our entire family so my parents wanted rooms to have a more relaxed feel.
(I will begin by sharing views of the front foyer, move to the back foyer and then include some additional images of both.)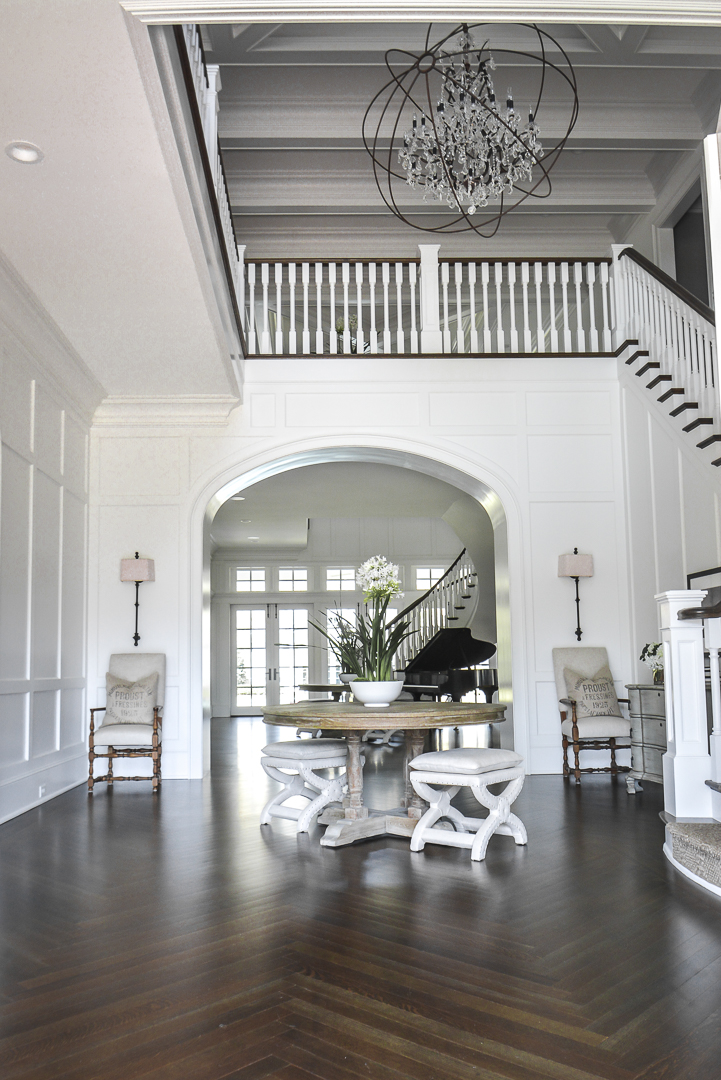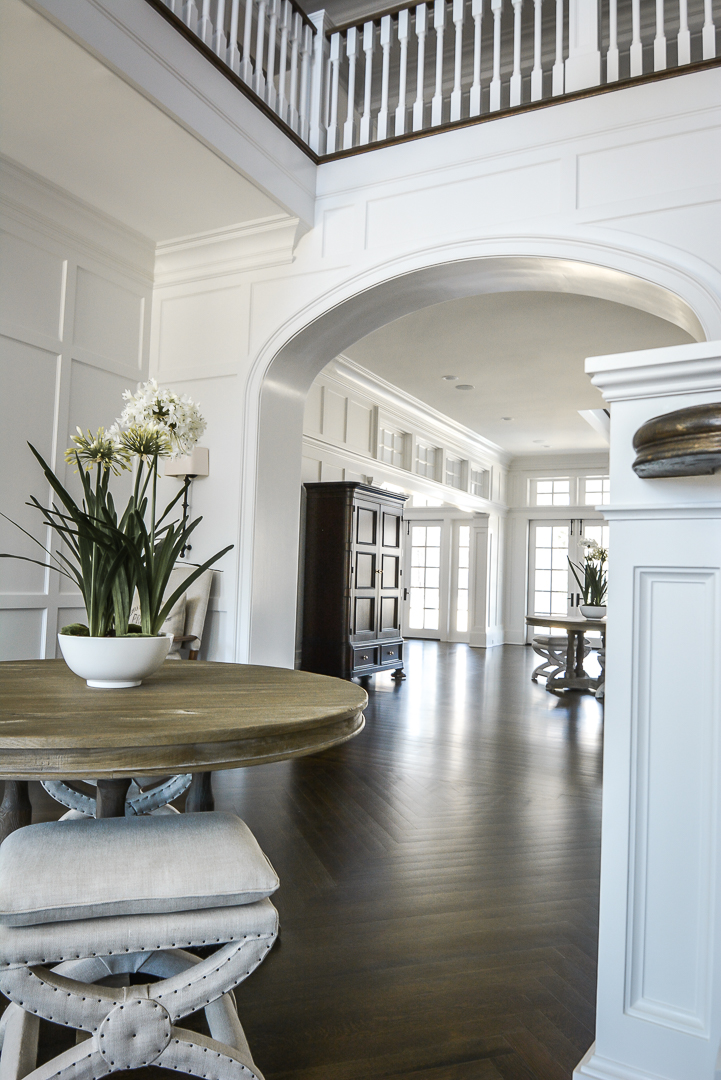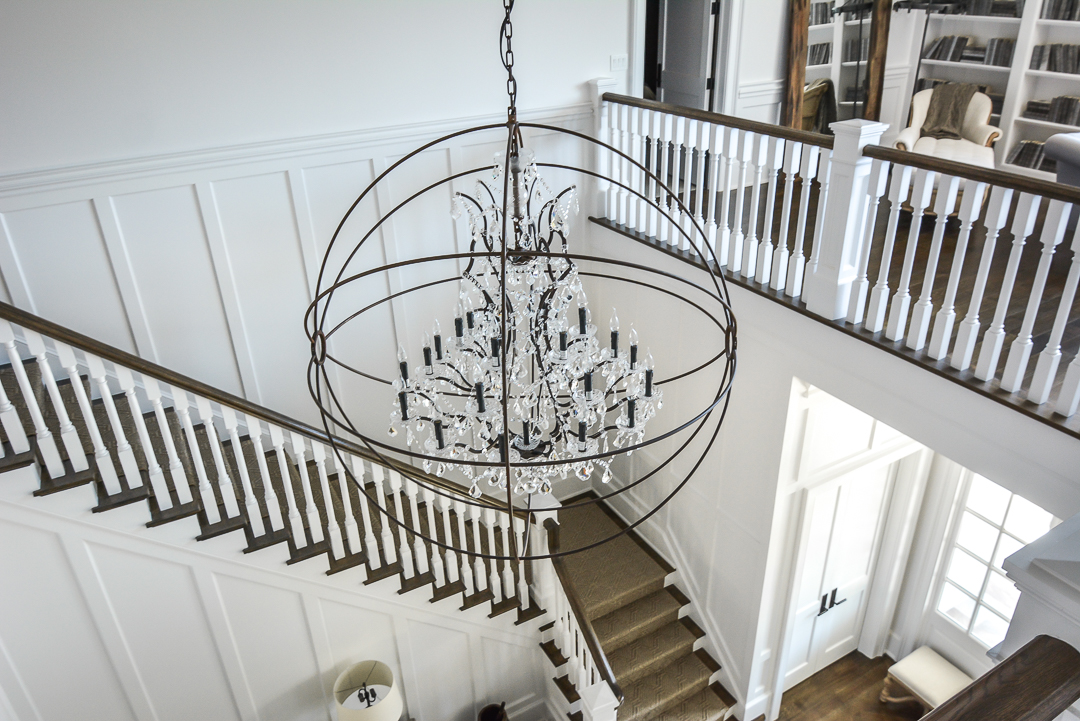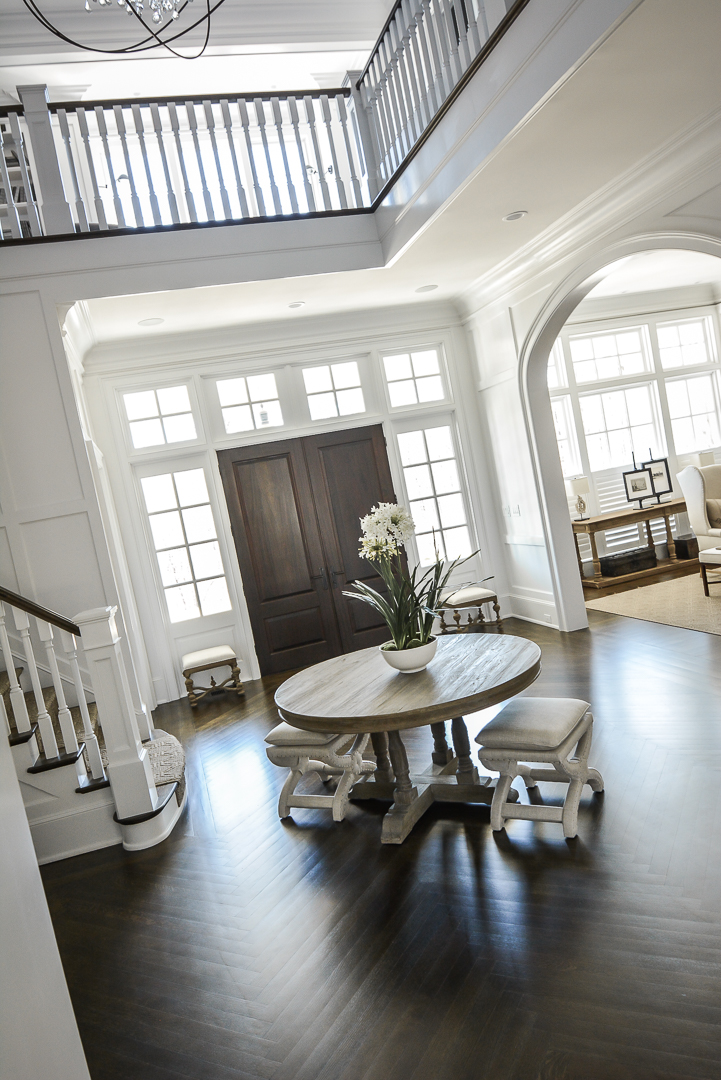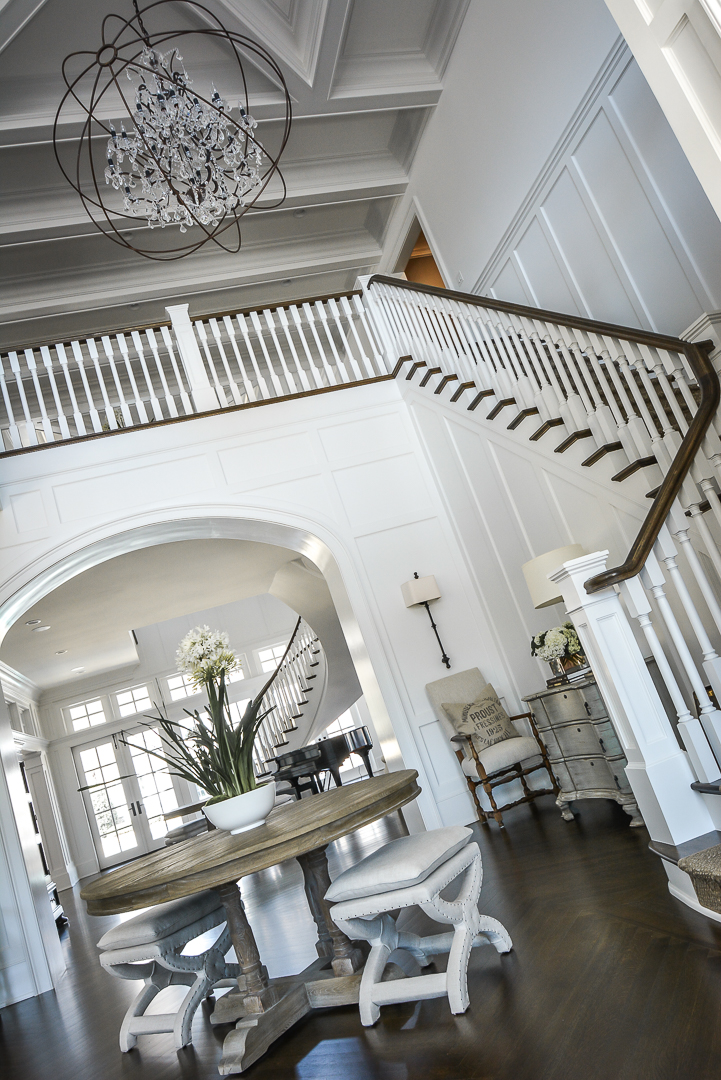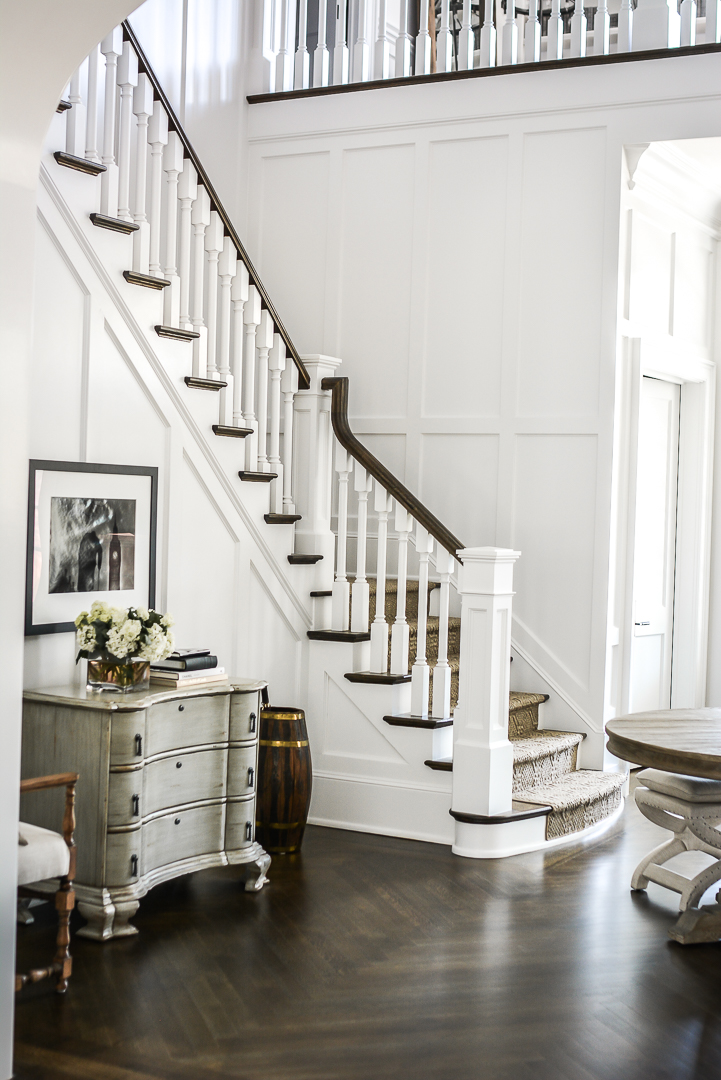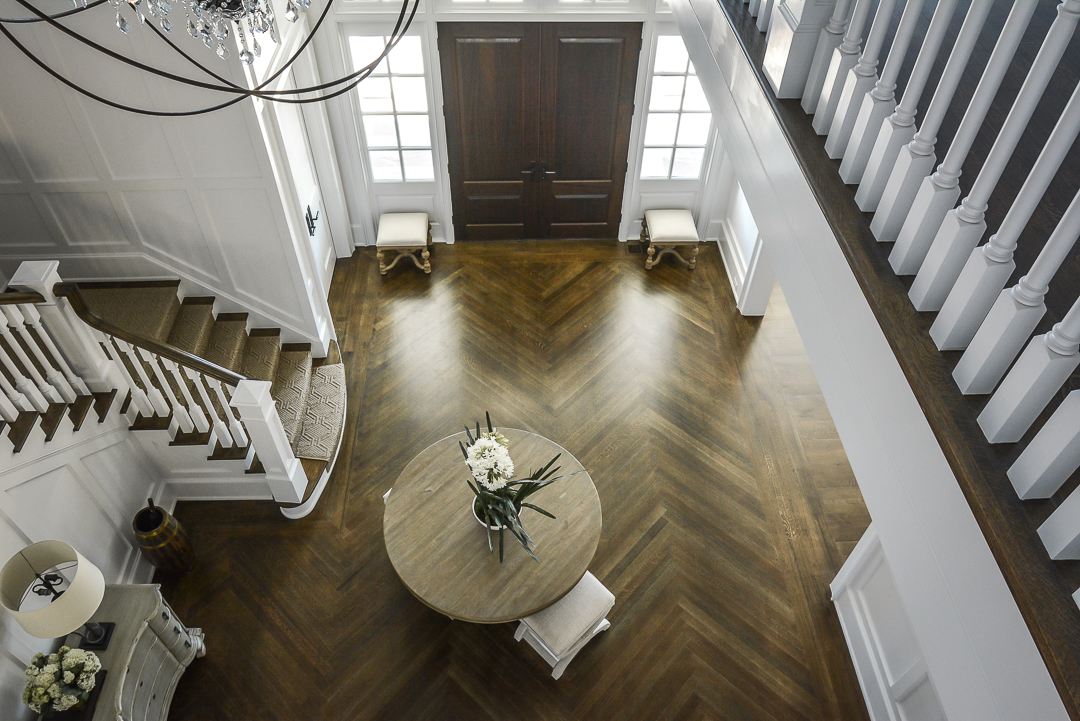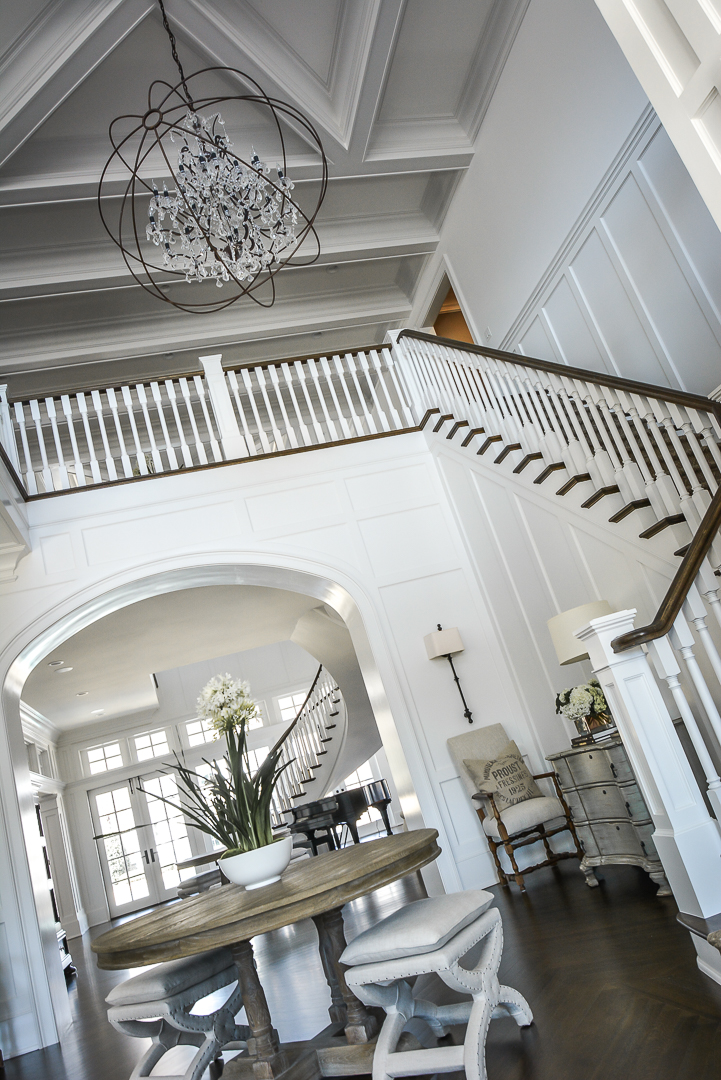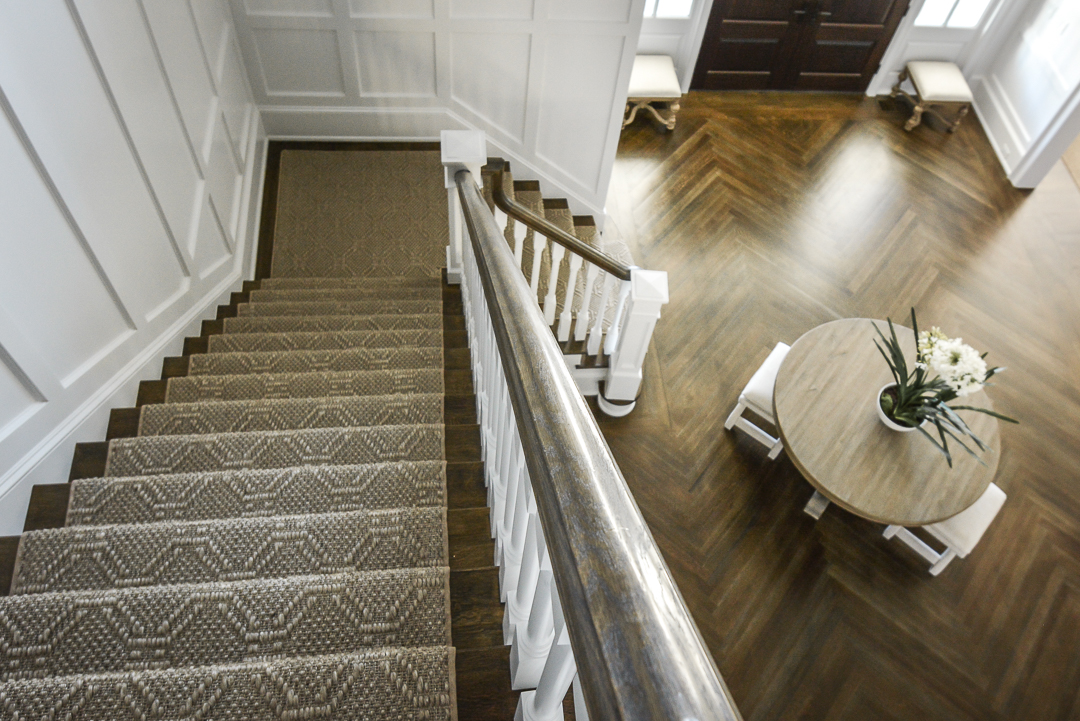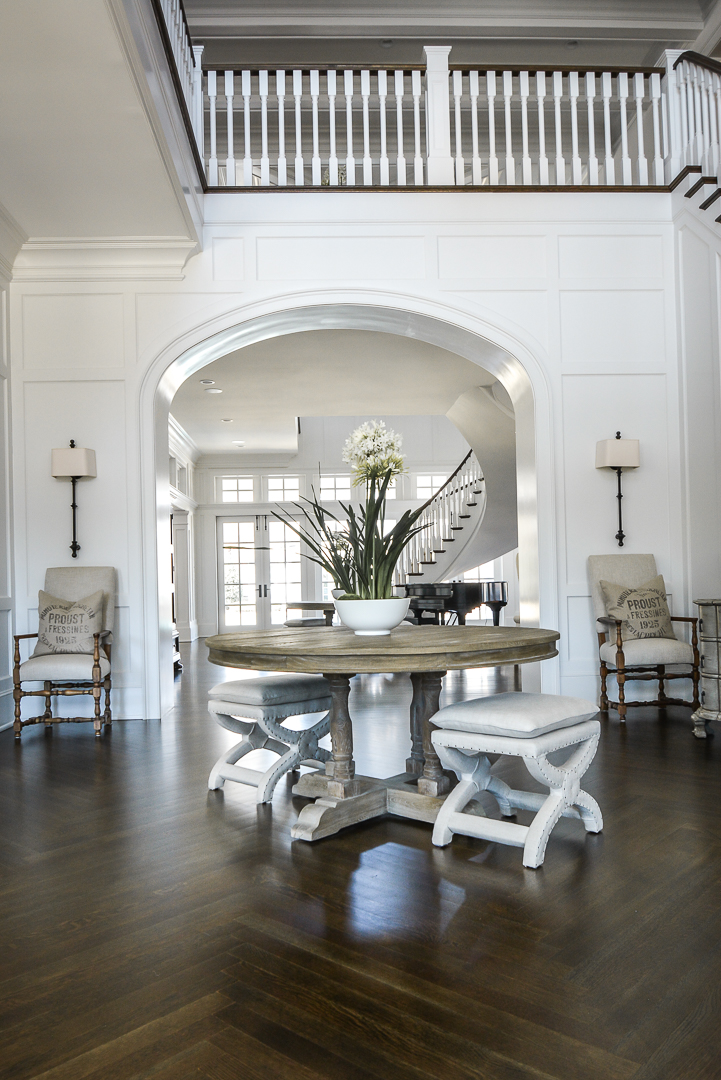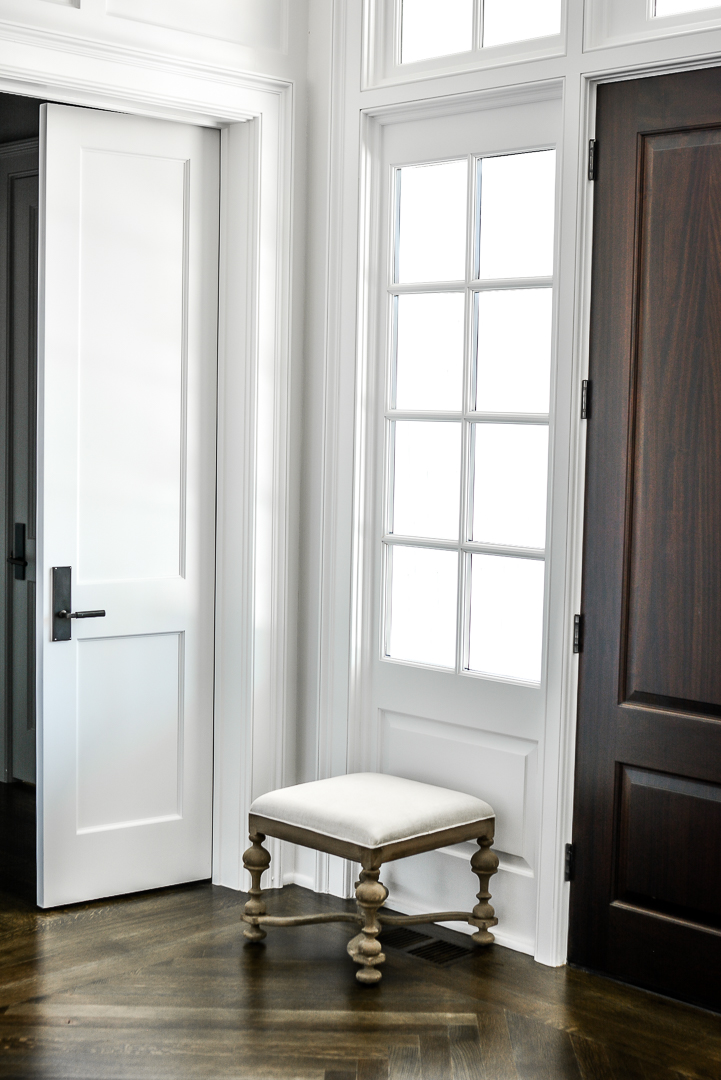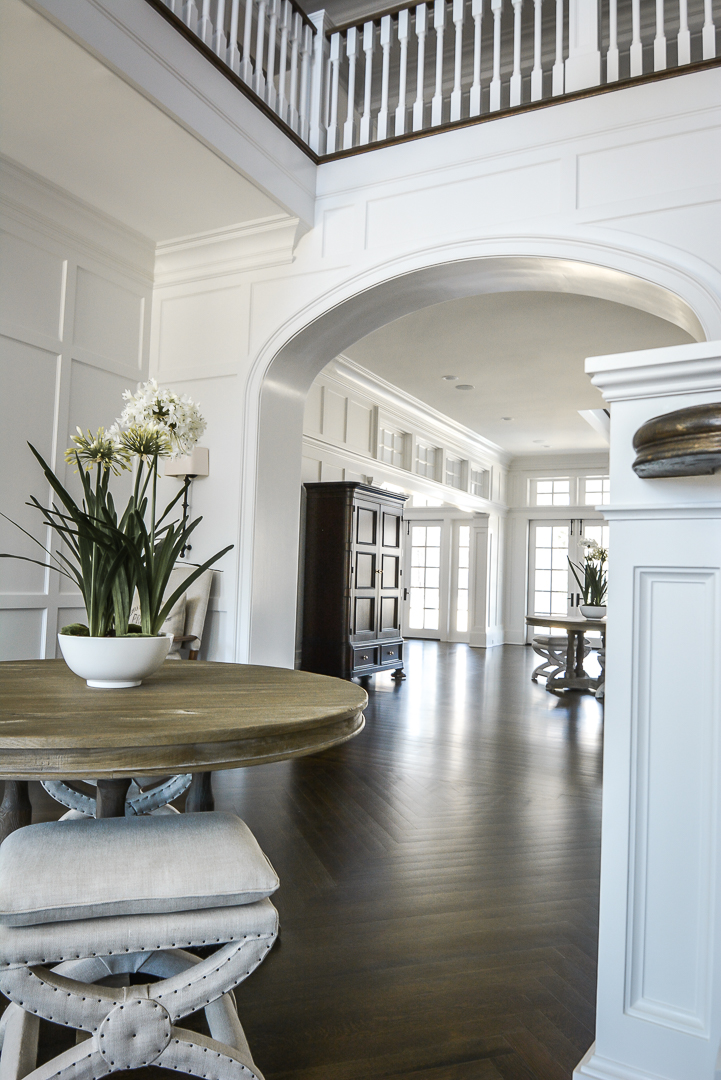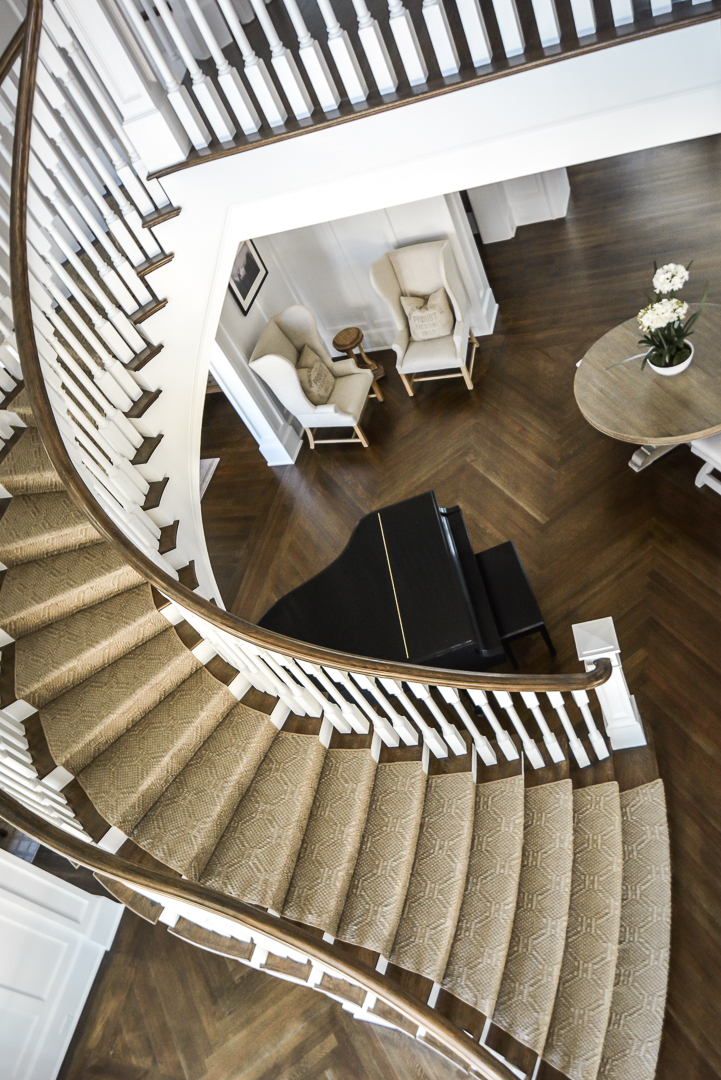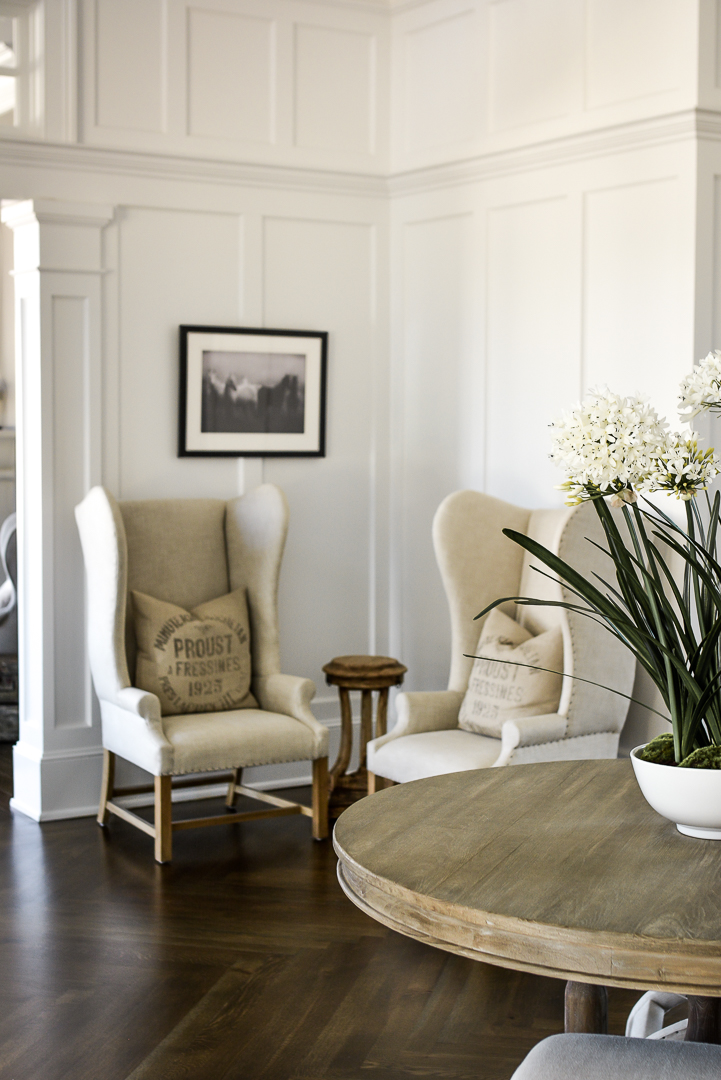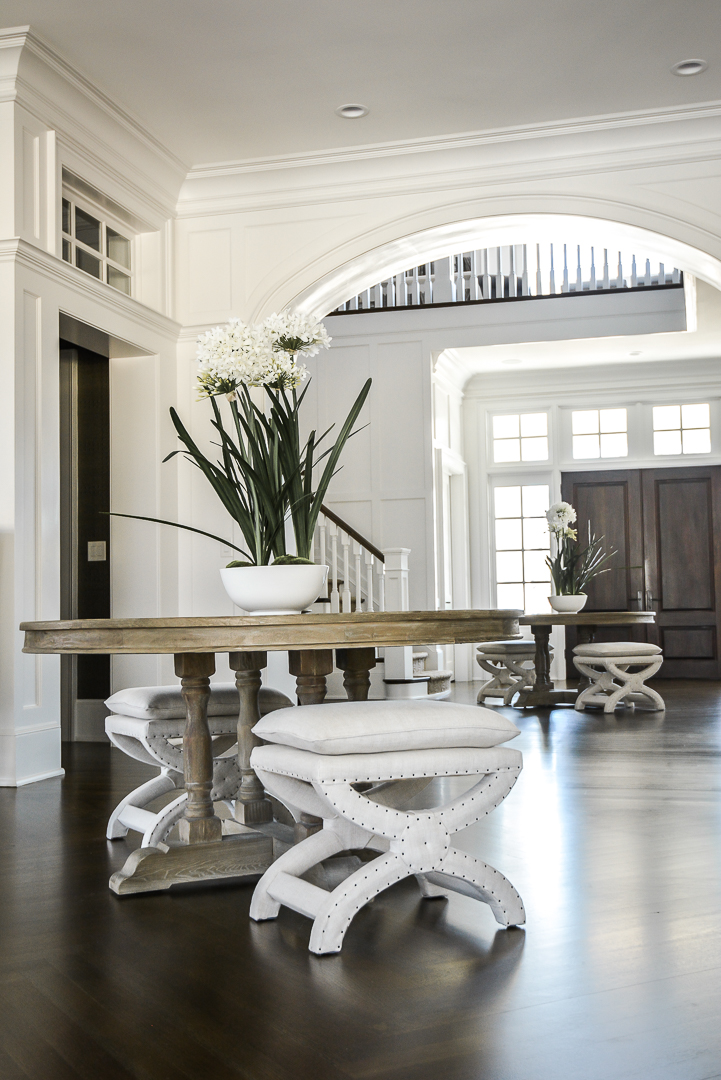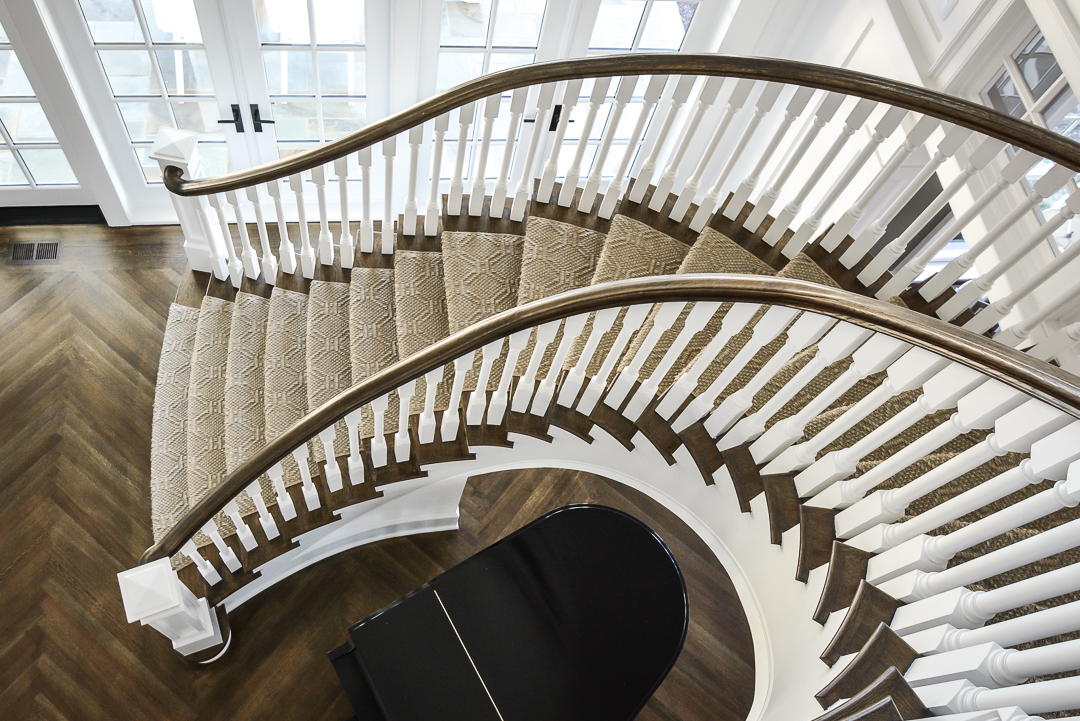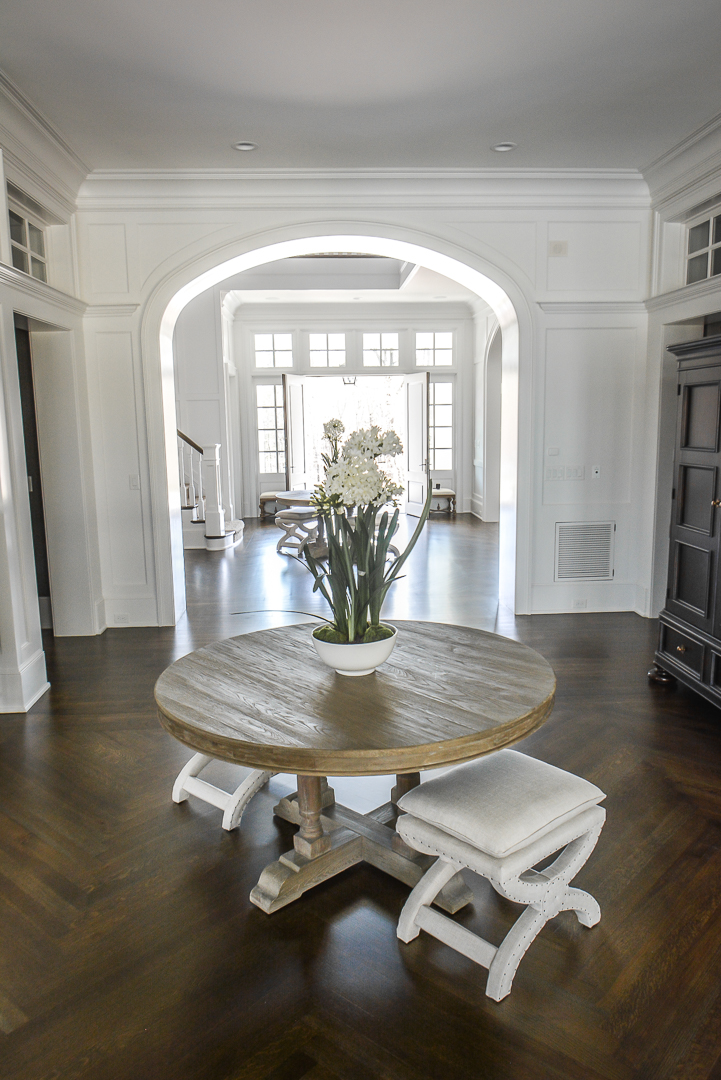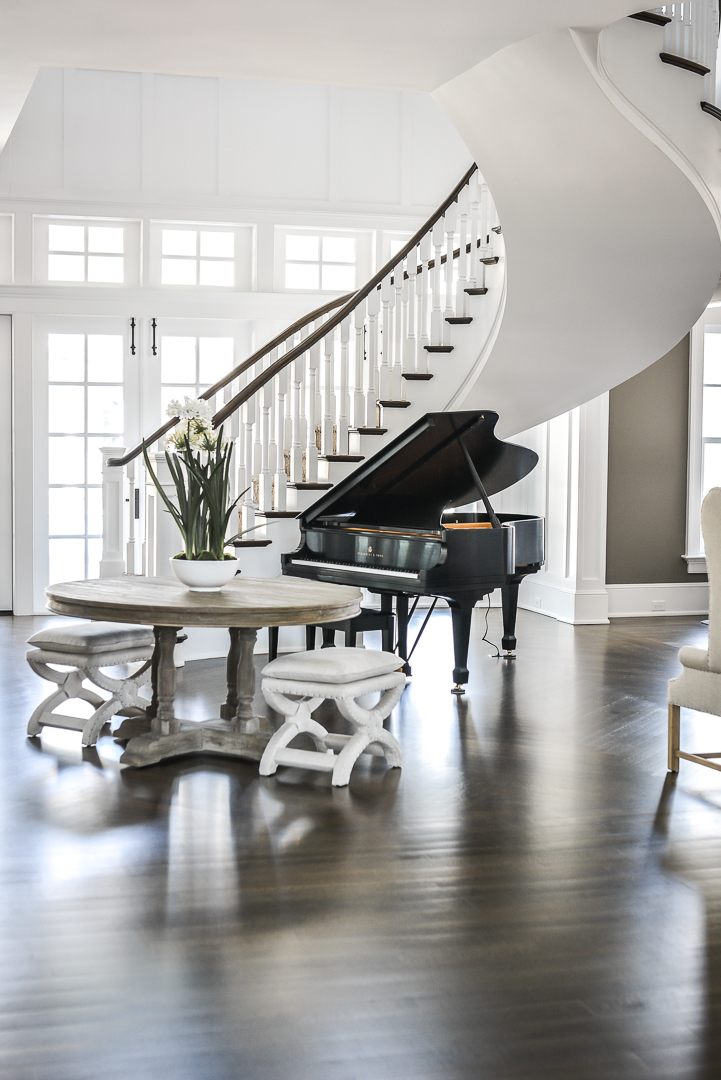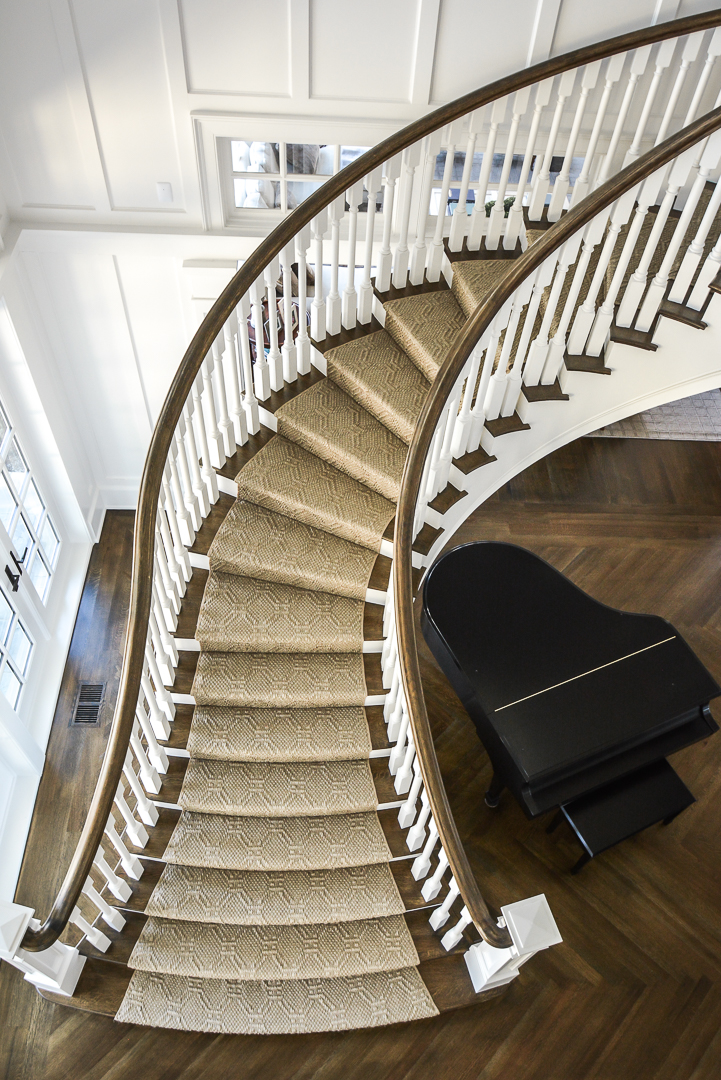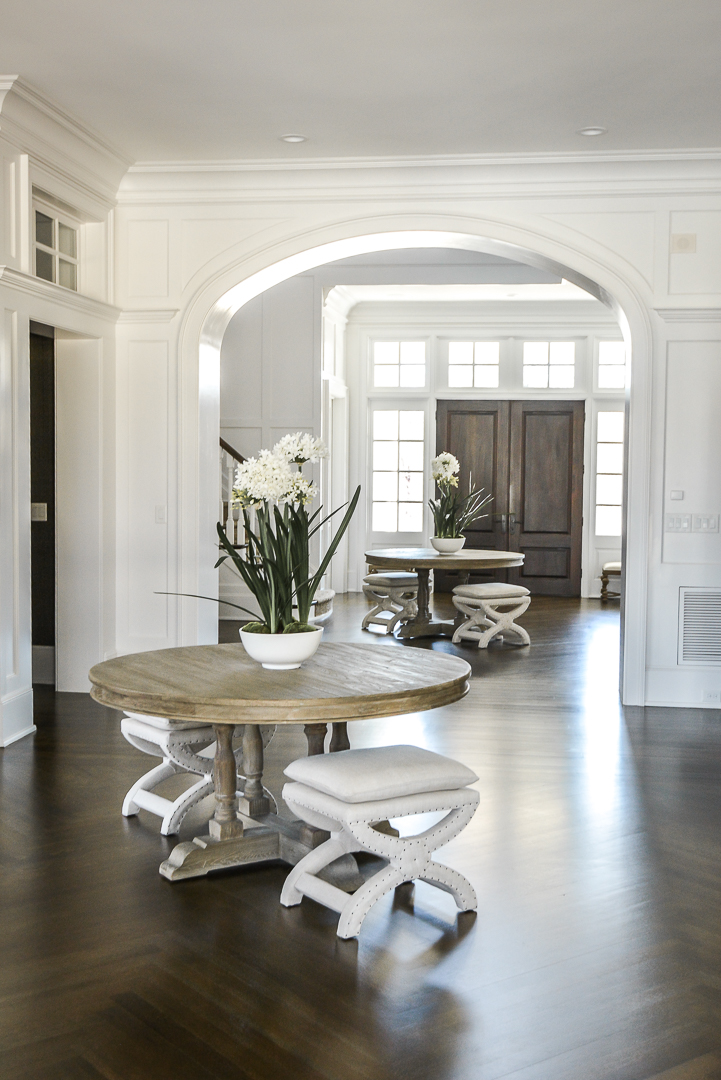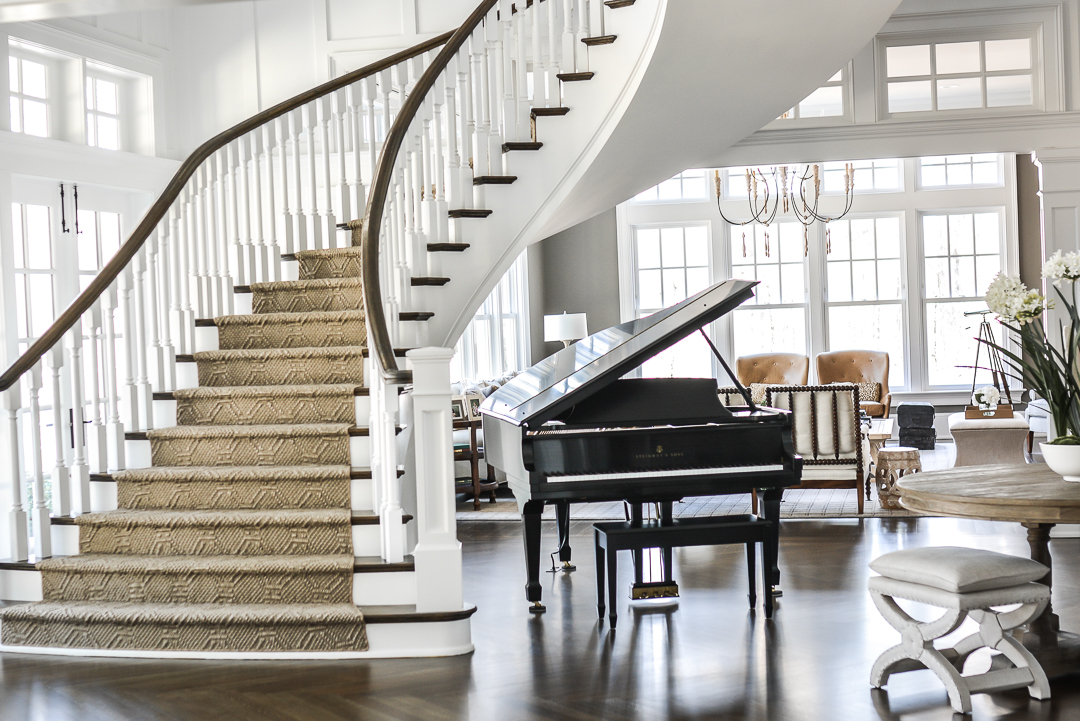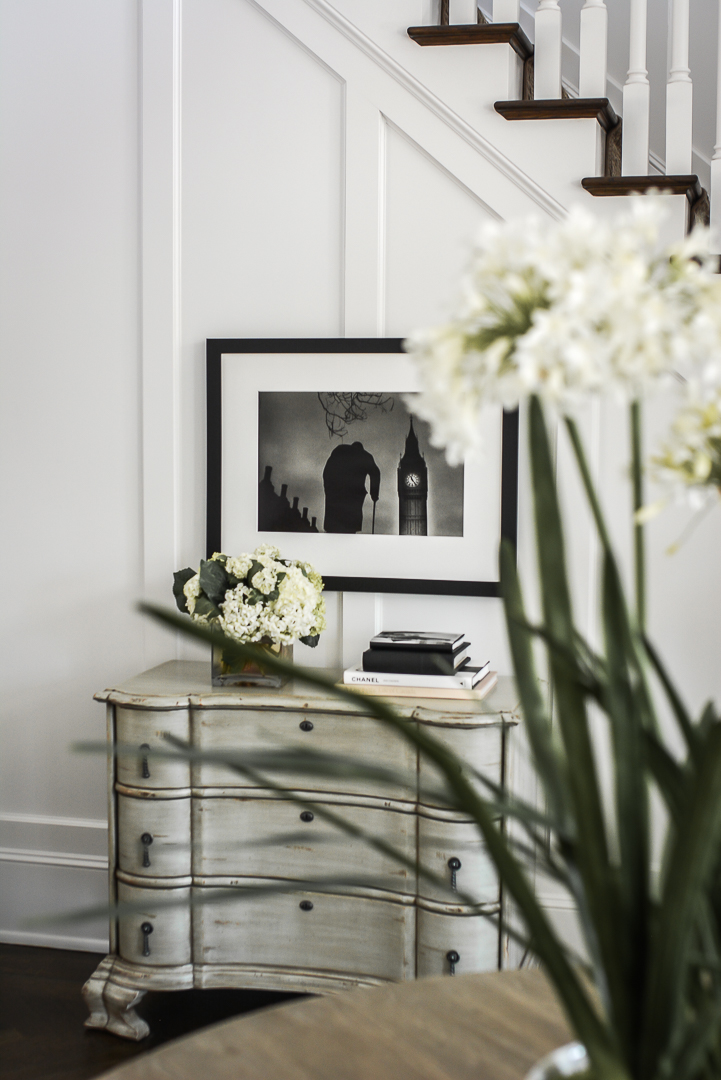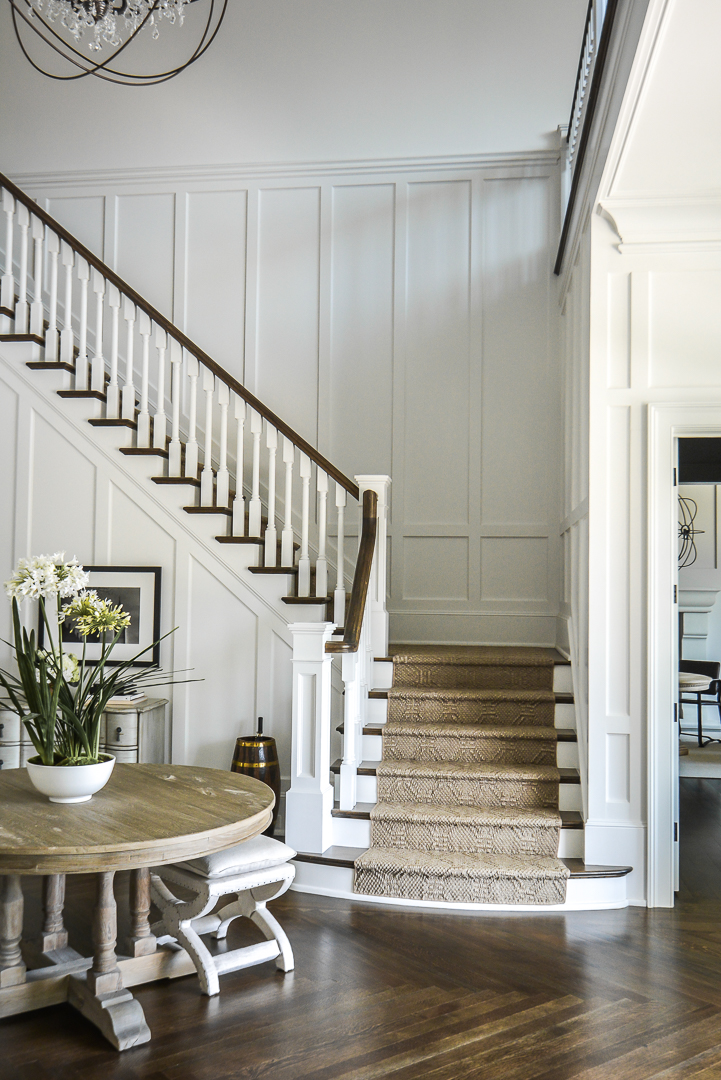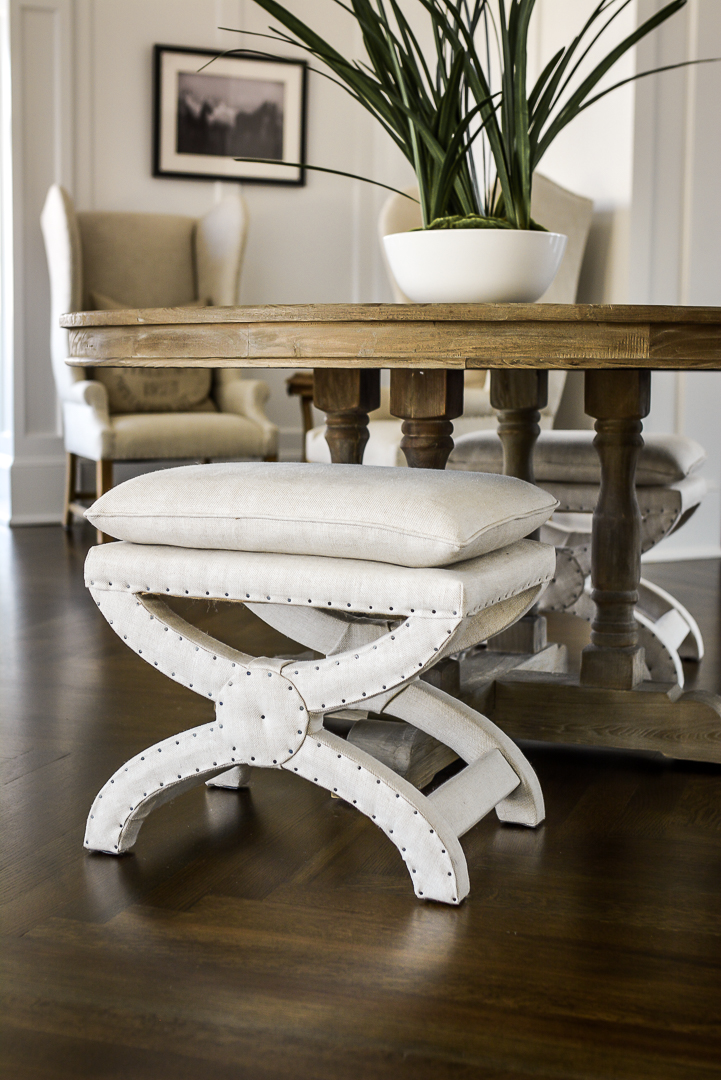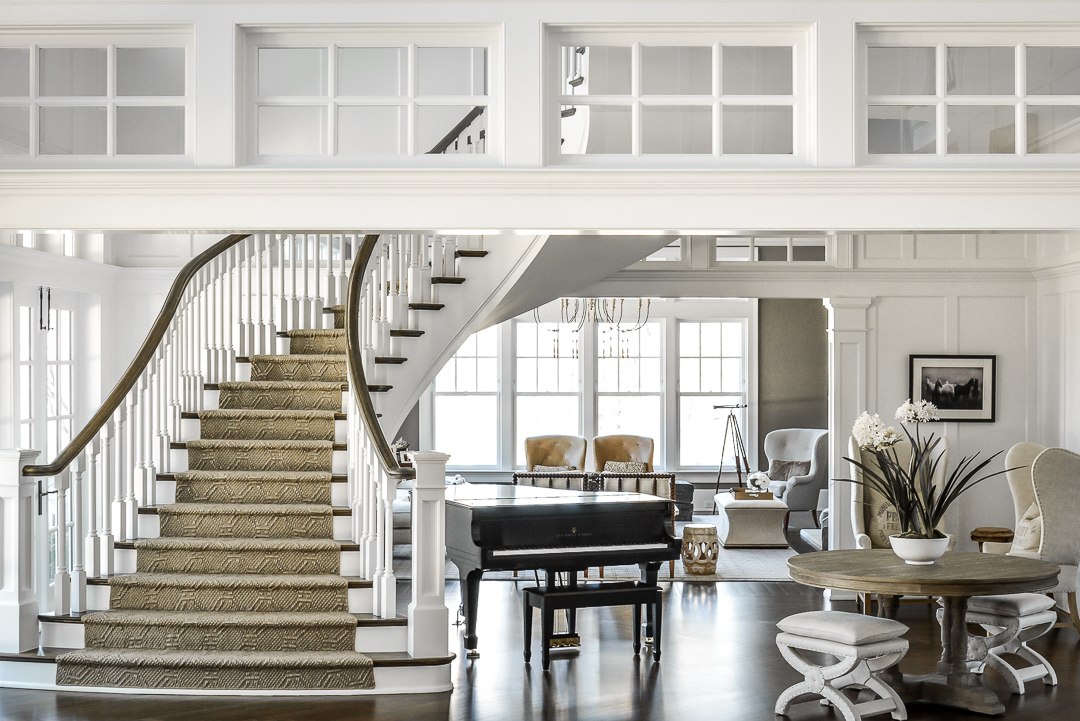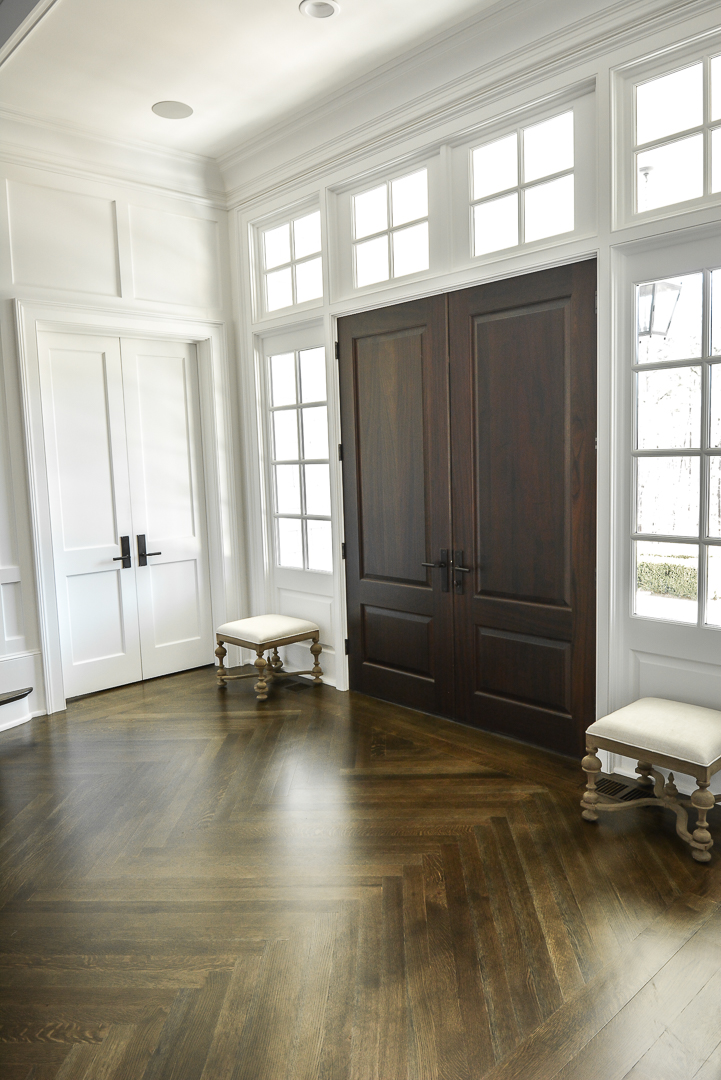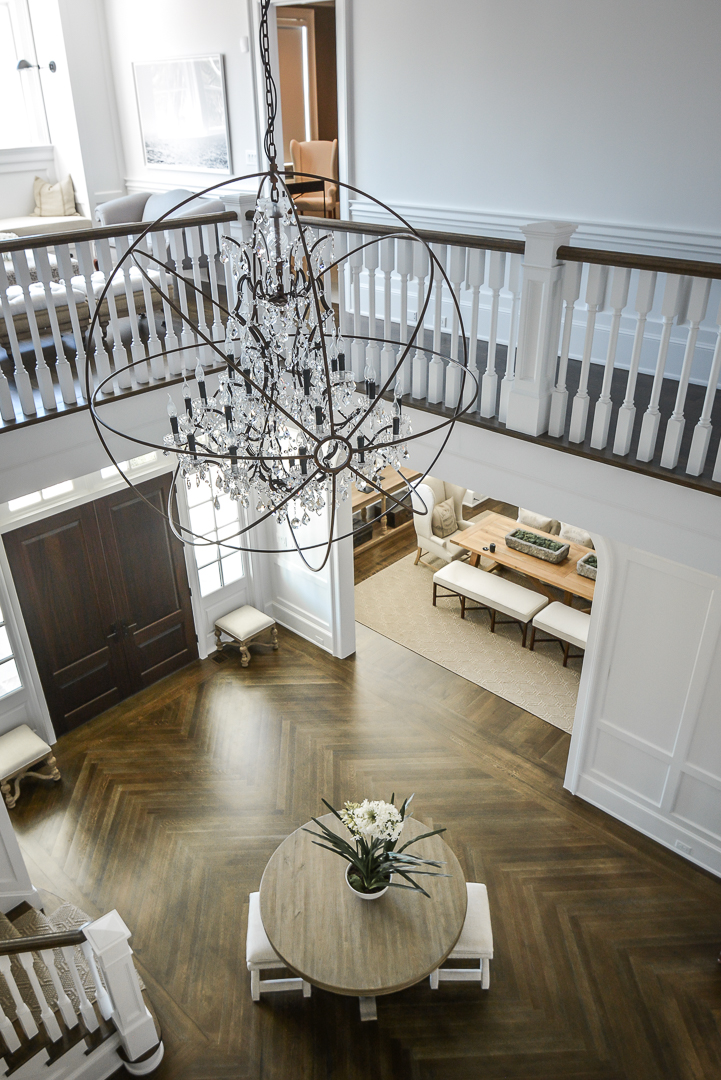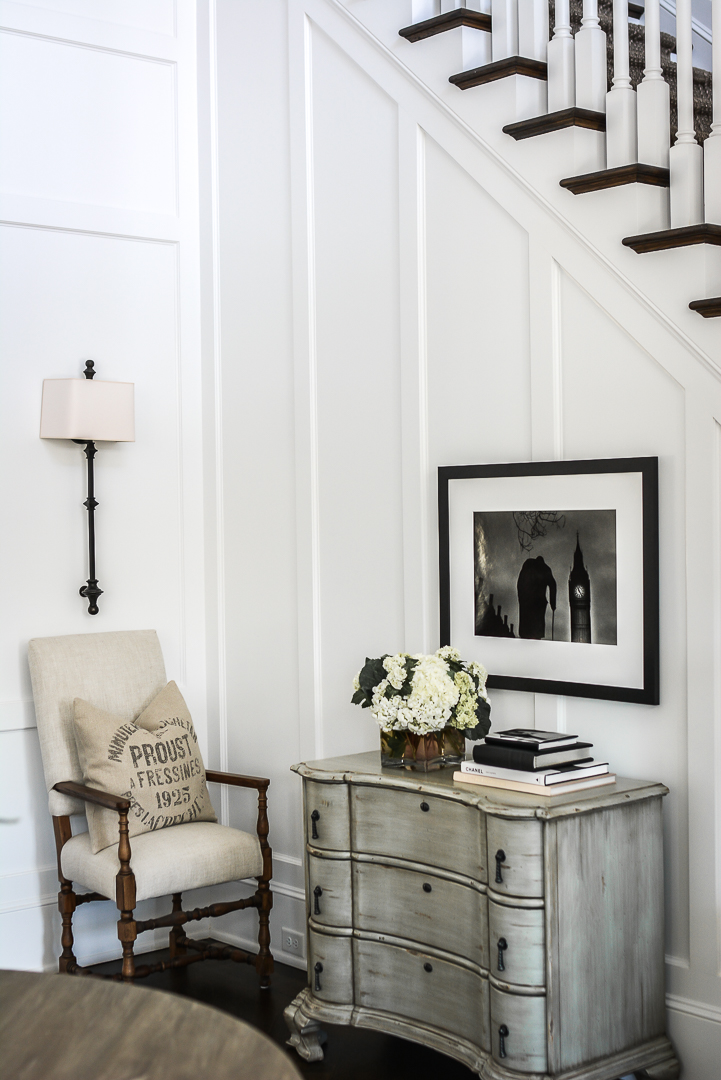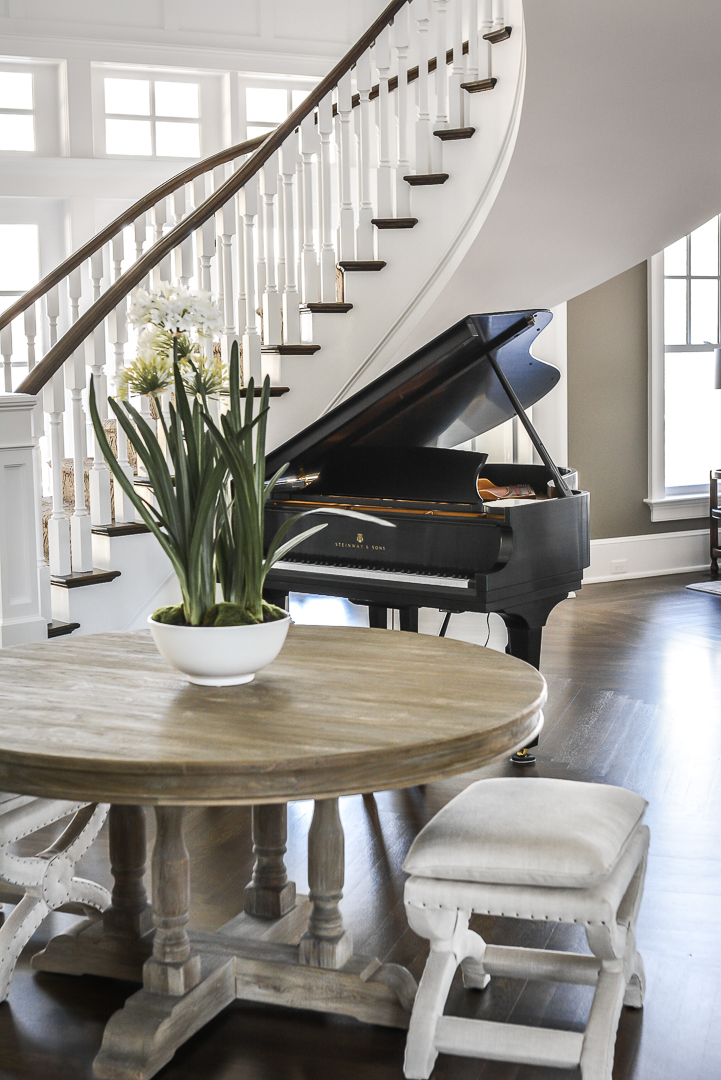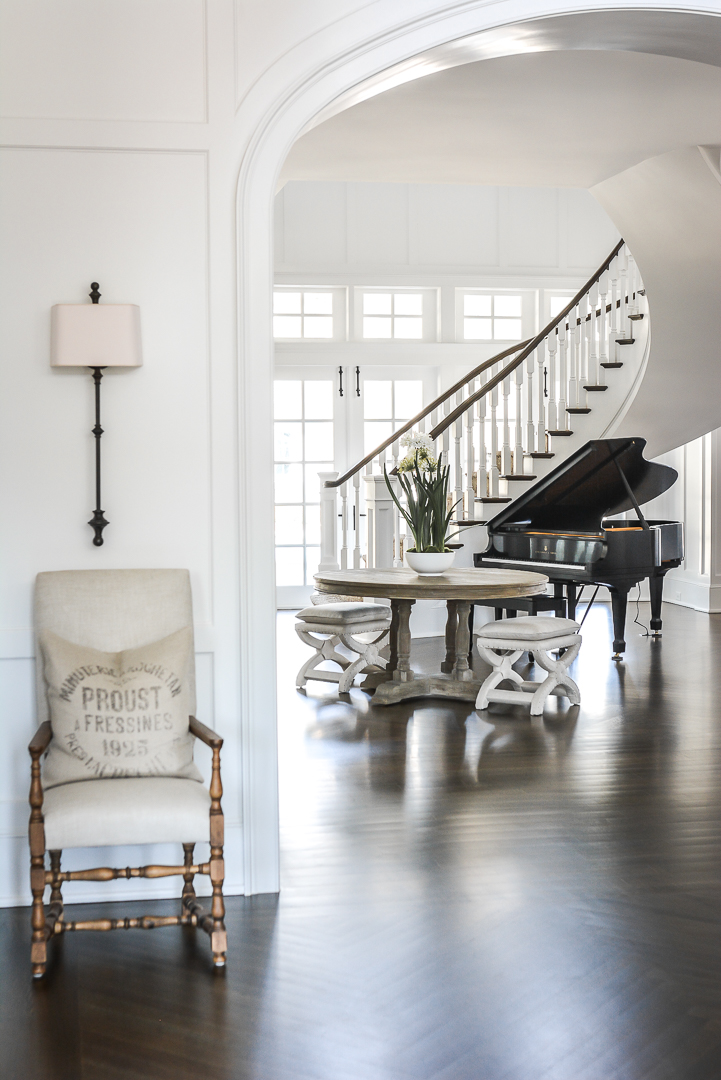 _____________
| Incredible work done by the following: |
Construction: Loyd Builders
Home Design: Carter Skinner
Flooring: Preferred Flooring
Staircase Design and Install: Vision Stairways and Millwork
Trim Work: Envision Millwork
 | Furniture Sources |
Winston Churchill Photograph: Peter Fetterman Gallery
Entry Way Tables: RH (original table no longer available but here is a very similar one)
Ottomans: RH Toscane Nailhead Stool
Front Foyer High-Back Chairs: RH Empire Camelback Chair; RH Empire Parsons Chair
Wingback Chairs: RH French Wingback Chair
Black & White Horses Print: Art.com
___________
Thanks so much for reading, everyone!  Next up, I will be featuring my parent's kitchen! Stay tuned…
Have a wonderful weekend!
xoxo
Lindsey