Happy Monday, all!
I know that things have been quiet on here for awhile.  Between the Ry's procedure, our Disney trip, commitments for the new house, the whole selling the kids' clothes venture and focusing A LOT of time on getting our current home organized, something had to give.  I had vowed earlier this year that quality blog posts were to be a priority.  Naturally, these posts take time and I never want to feel like I am simply throwing a post on the site for the sake of having content.  That's not fair to you all who take your time to visit B&B.
We recently filled you in on our exciting new adventure…we are building our next home!  This has been in the works for years.  David and I began sharing our hopes of building a custom home over three years ago.  In fact, we probably began the conversation at least five years ago but knew that we needed to have several things in order first before making any serious decisions.
Quite awhile ago, I began a Pinterest board on the Baubles & Backdrops account (simply titled, "New Home Ideas".  As we progressed with the process, more specific boards were added.  If you follow the account, you have probably noticed that so many of my recent pins have been home design-related.  That's because IT IS ALL I CAN THINK ABOUT.  While this next year will prove stressful and likely at times frustrating, I could not be more thrilled.  If you want to get an in-depth look into what our design aesthetic will be for our future home, you can peruse those boards.  You'll notice a lot of natural wood, various ceiling treatments, texture, matte black fixtures and (not surprisingly) a neutral color palette.  Here is a glimpse of what we are drawn to via some of my favorite inspiration pictures…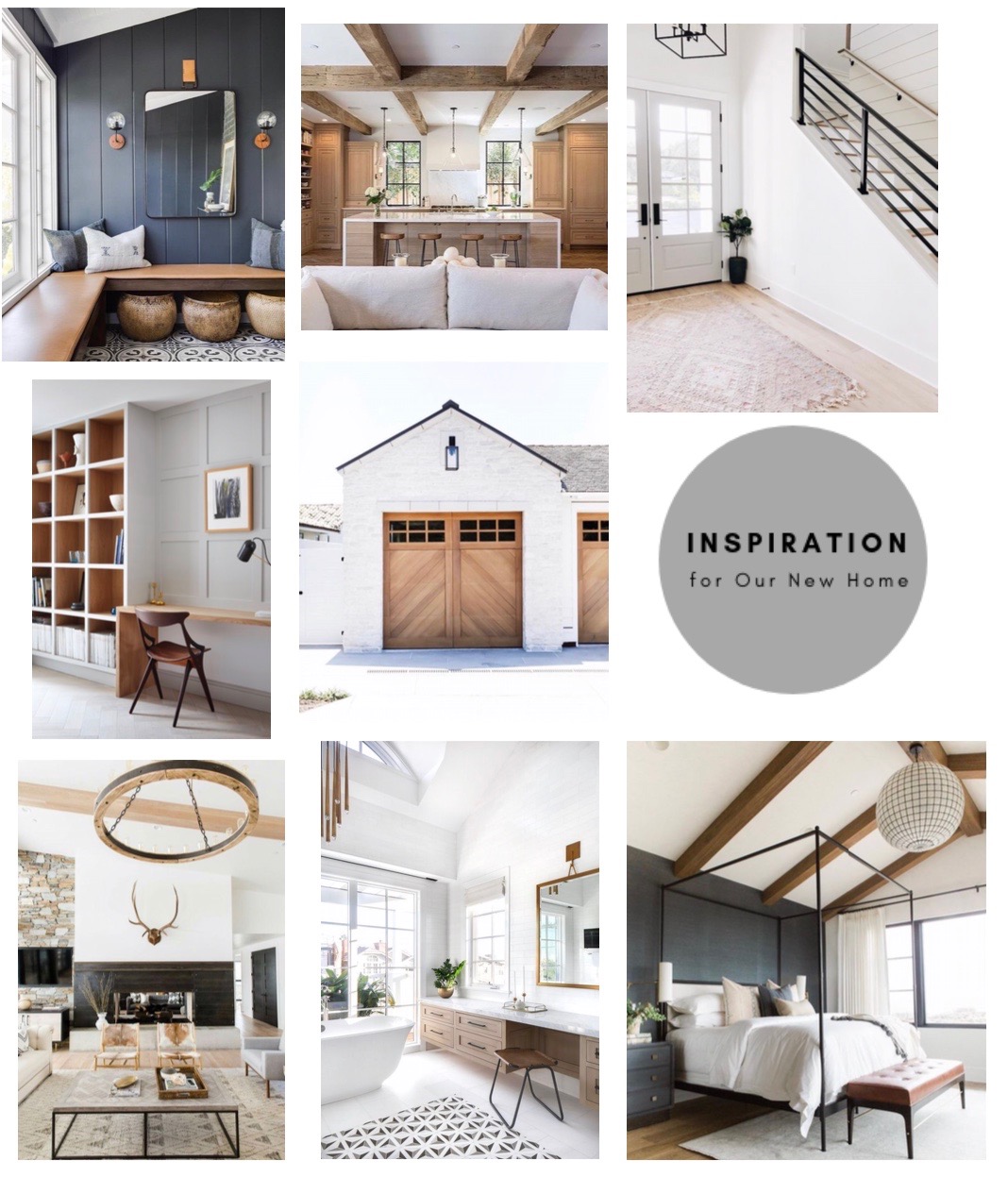 Looking so forward to sharing more as we continue to move forward!
xoxo
Lindsey