Honestly, I still find it difficult to wrap my head around the fact that our little Emmy Girl is over a year old.  Her first year with us FLEW by so unbelievably quickly.  When it came time to start planning her first birthday party, I decided to start getting things in order a couple months ahead of time.  I know how I operate.  I tend to get amped up initially and accomplish a ton but then let a few weeks pass without doing anything and then panic when I realize I need to finish panning everything as the special day approaches.  Starting to organize, order, draft and plan long before an event works best.
If you follow along on instagram, you might remember that I asked your opinion about which theme you liked best for Emerson's party.  We were having trouble landing on a theme because there were so many adorable options.  Here were the choices:  Somebunny is Turning One, Woodland Forest theme and Little Pumpkin.  The clear winner based on the Instagram poll was the bunny theme and, ultimately, that was our favorite as well.  Emerson's nursery has a bunny theme so it just seemed fitting.  (I do already have plans to do the woodland or pumpkin theme next year.  I figure that she still won't have a preference by then so I may as well take advantage and have my pick for one last time, right?)
I have the same process when initially planning for every event.  I create a Pinterest board on my blog account (you can follow by clicking here) and start gathering ideas for decor, cake, cookies, etc.  It really helps me start to create a visual in my head of what I envision for the actual day.
Next up, hunting on Etsy for a cute invitation to set the tone.  The invitation for the kids' parties always helps me to key in on a color scheme.  I found a super cute one from My Printable Invite on Etsy and it ultimately dictated the color palette for the party.
As for the decor, I ordered customized signs from Tracy Ann Printables on Etsy as well.  It was these signs that ultimately lead me to lean towards a boho-bunny theme.  We had the party at my parents' and I used their kitchen island for the main "stage".   The signage helped to incorporate some much-needed height to the decor details.
I purchased some AstroTurf off Amazon and used duct tape to hold two rolls together to create a little grassy area.  It added some much-needed texture.  It's important to try and use items that we already own in an attempt to offset the cost of items that are ordered.  In this particular case, I used greenery that we have owned that we use every year for our Thanksgiving tablescape.  Also, I grabbed all of the bunny stuffed animals from the kids' rooms and added them to the display area.
Onto the food…and by food, I mean the insanely yummy and adorable desserts.
This chic and simple cake from The Cupcake Shoppe paired with a cake topper from    Lavender Leaf Designs was perfection.  Emerson's smash cake was so sweet and cute.  Although, I realized that I had completely forgotten to ask for flowers to be added to the top of her cake so I pulled some faux ones off stems from Michael's that I had from another event.  I did my best to make it at least appear "decent".
The custom cookies blew us away.  Not only were they beautiful, they tasted incredible.  Amy from Kickers Konfections is crazy talented.  In fact, she's doing the cookies for Ry's party next months and I'm already excited to indulge.  The designs were the sweetest!
The flowers…the flowers took my breath away.  The English Garden has been our family's go-to florists for several years now and I'm sure that you can see why.  They. Knock. It. Out. Of. The. Park. Ever. Single. Time.
For all of Ryan's parties, crafting has always been important.  I love a good craft project but timing just didn't work out this time around so I only took on a couple of mini projects.  For the party favors, I made these little carrots.  All I did was cut a couple of inches off the top of some icing bags and fill them with orange gummy bears.  Then I made slits in some green tissue paper (while leaving the bottom in tact) and tucked it into the bags.  Tied it up and viola!  Candy carrots.  I tucked them into these gorgeous gift bags (made by Shop Sugar Parties L.A.) with a couple of the cookies…and then forgot to give them out to half the guests.  That happens every time!
I have to say that this Somebunny is Turning One theme was so much fun to plan.  Although Emerson had zero idea about any of it, she had absolute blast being surrounded by loved ones.  Hopefully, one day she'll look at these images and understand how much her parents' wanted to celebrate her first year!  It was definitely an adventure.  We are so incredibly grateful for our sweet Emerson Rose.
Here are (a ridiculous amount of) images from her special day…
(I'll link party items at the end of post!)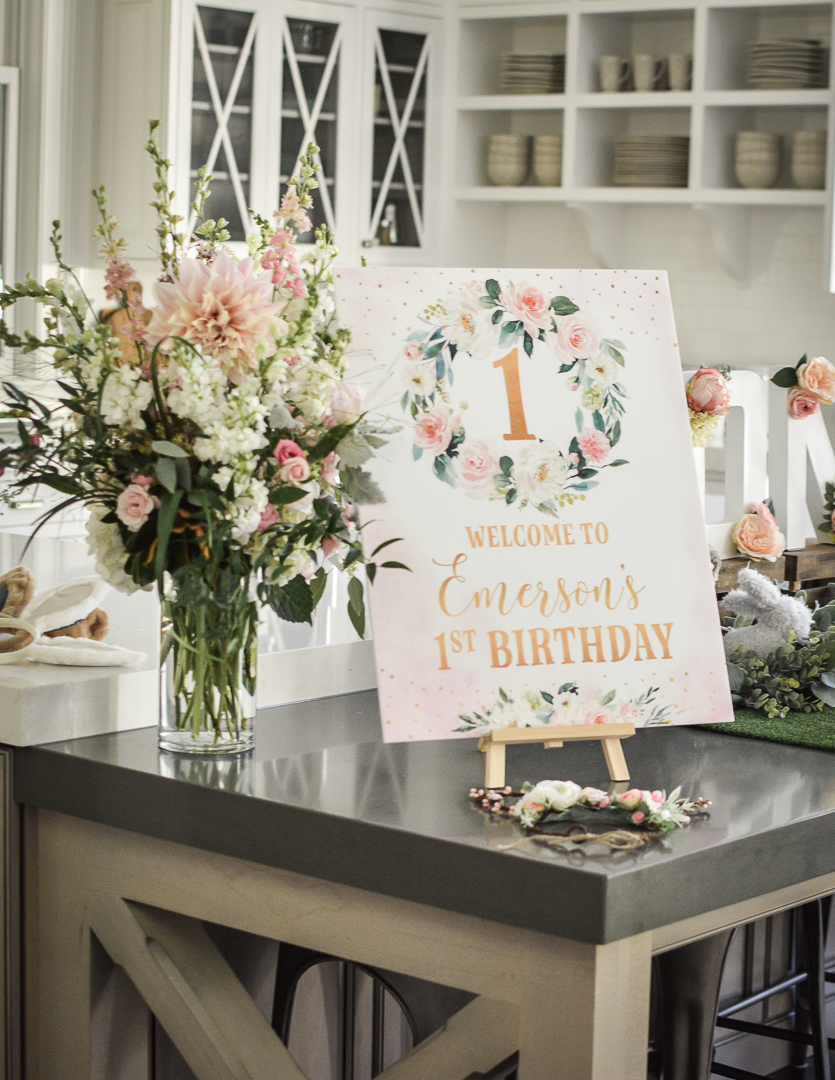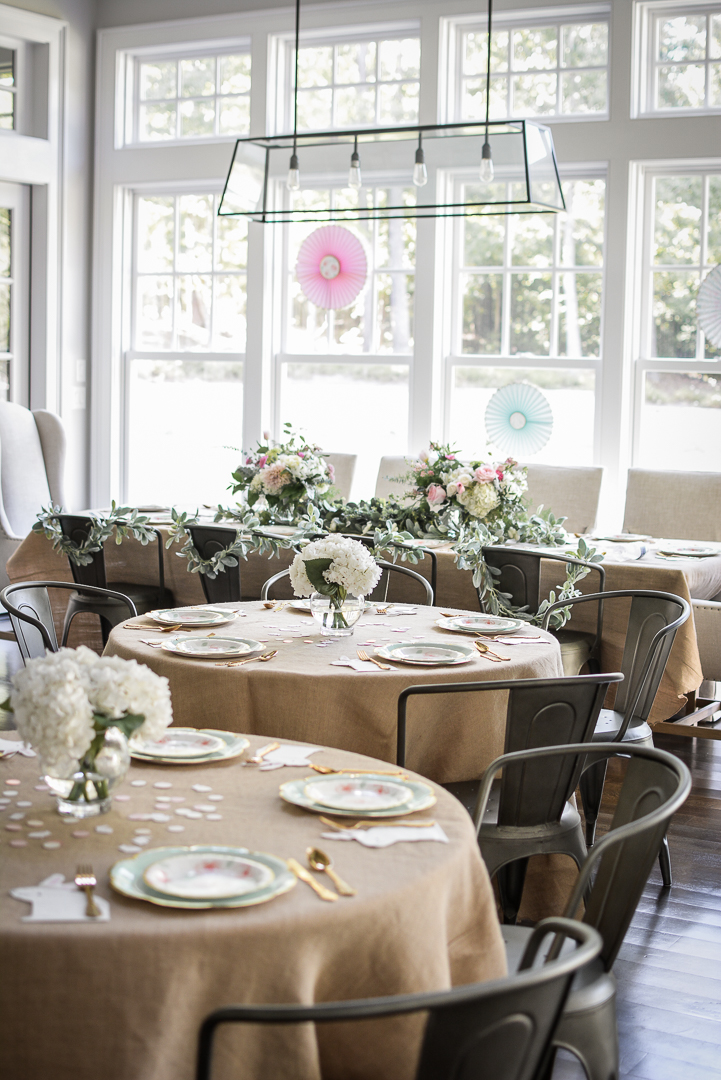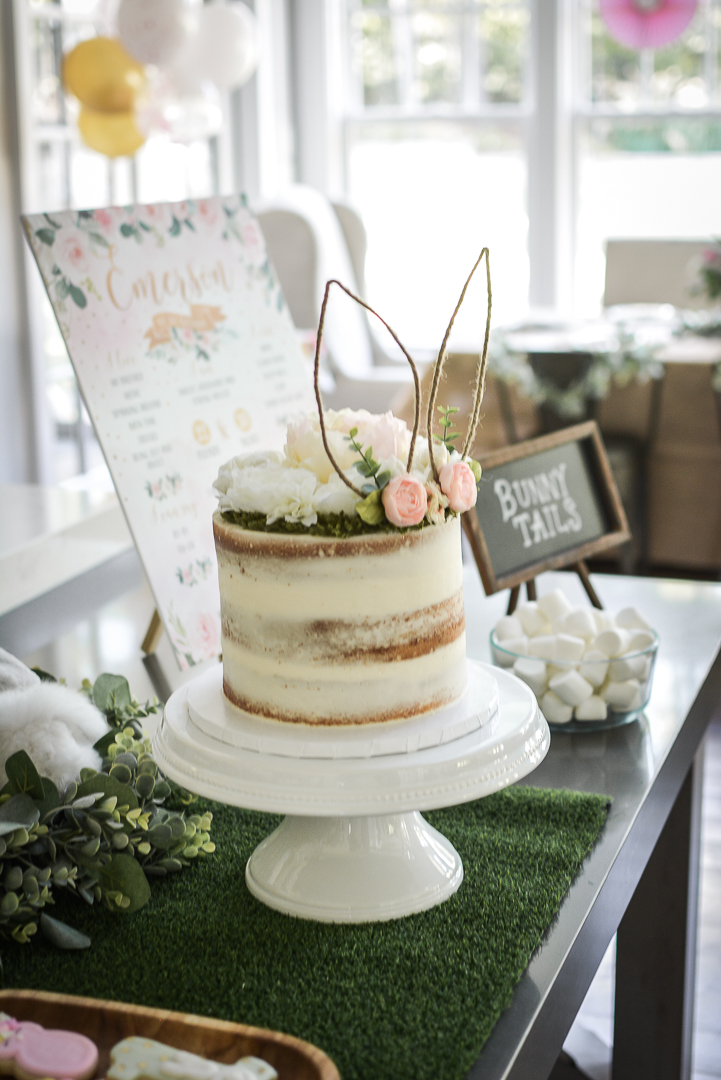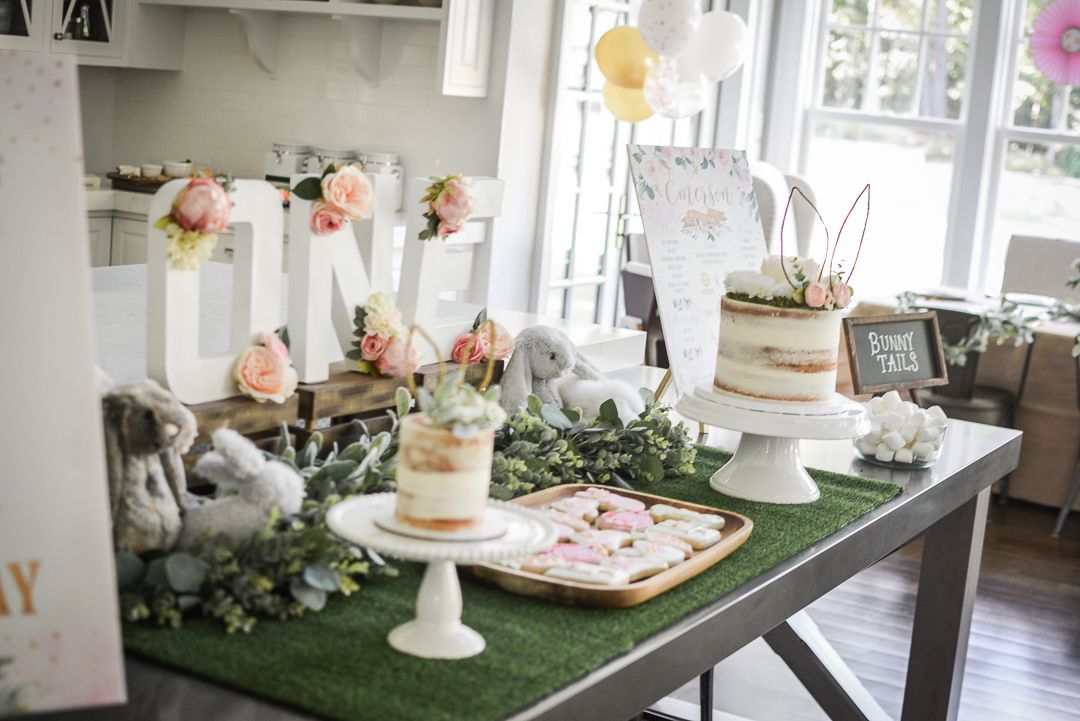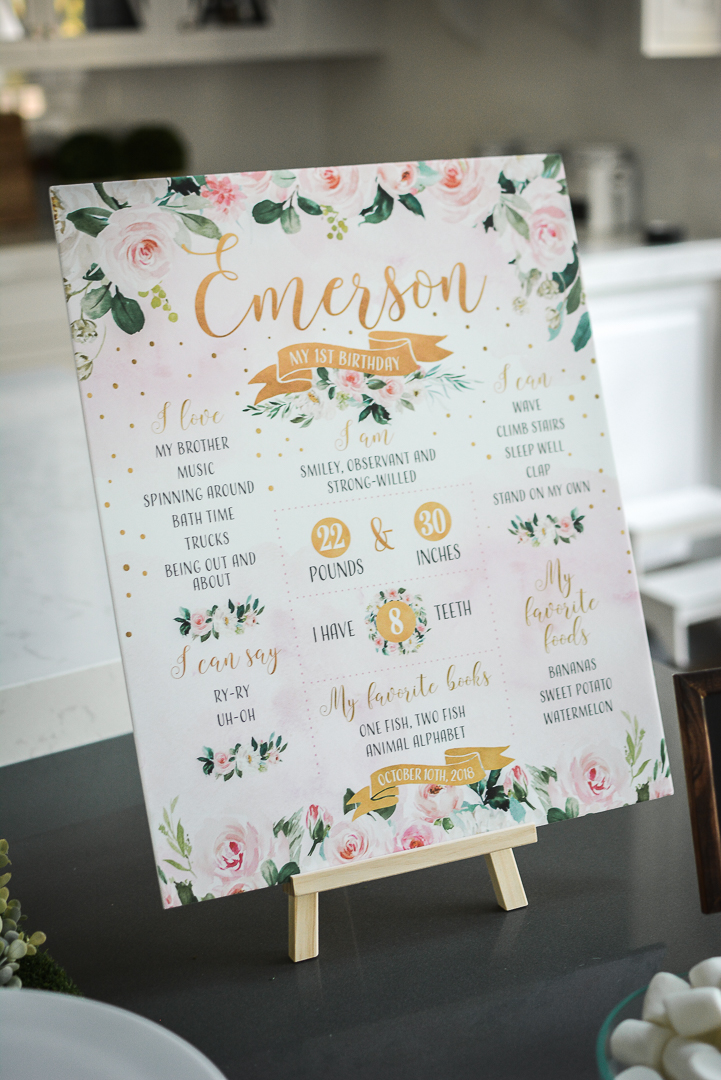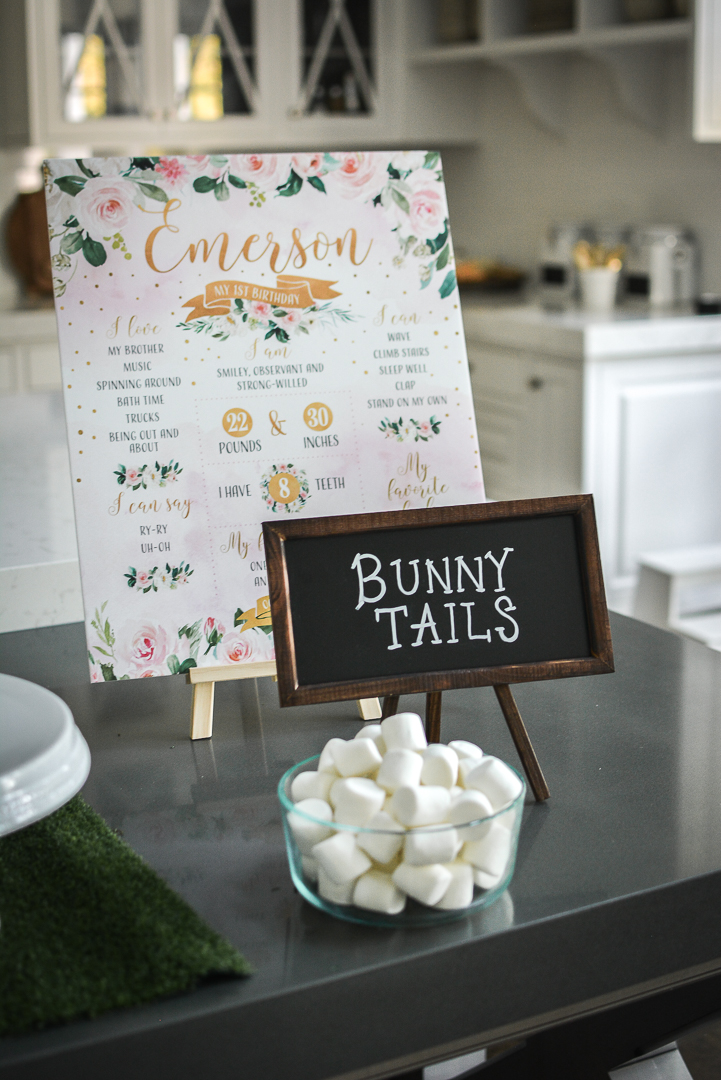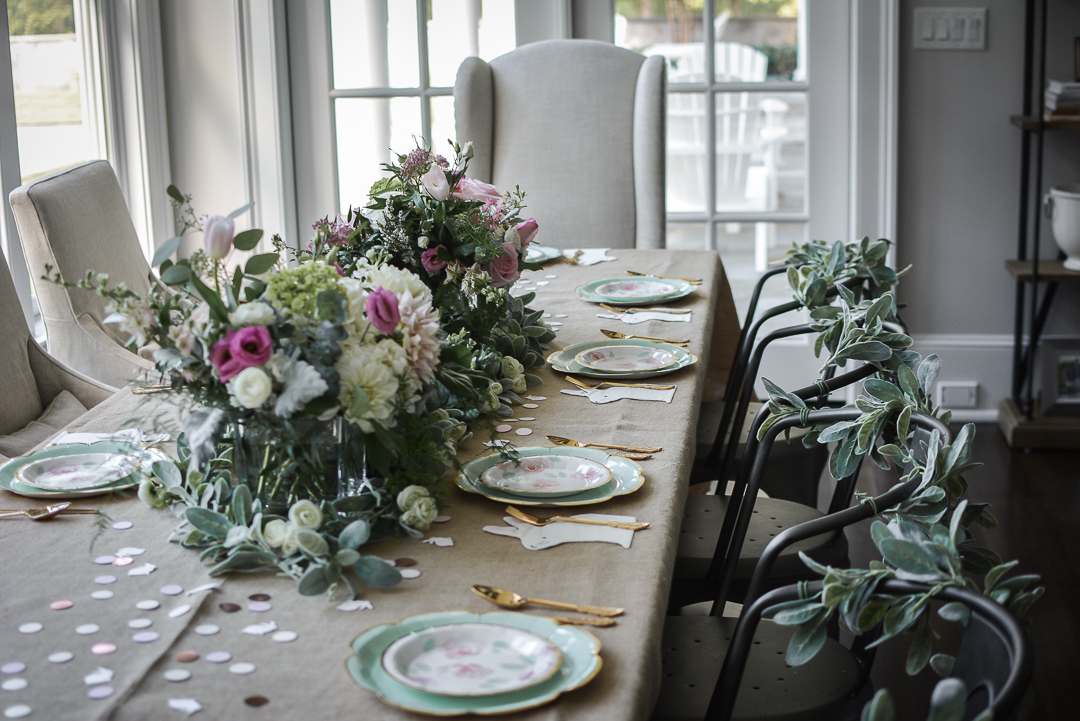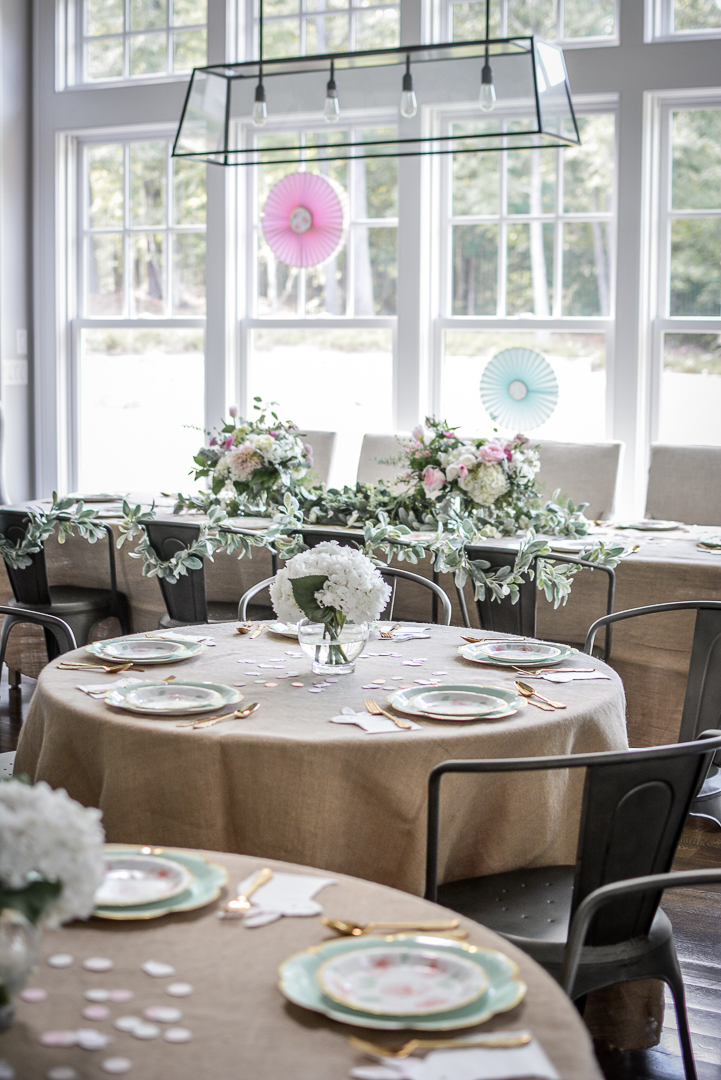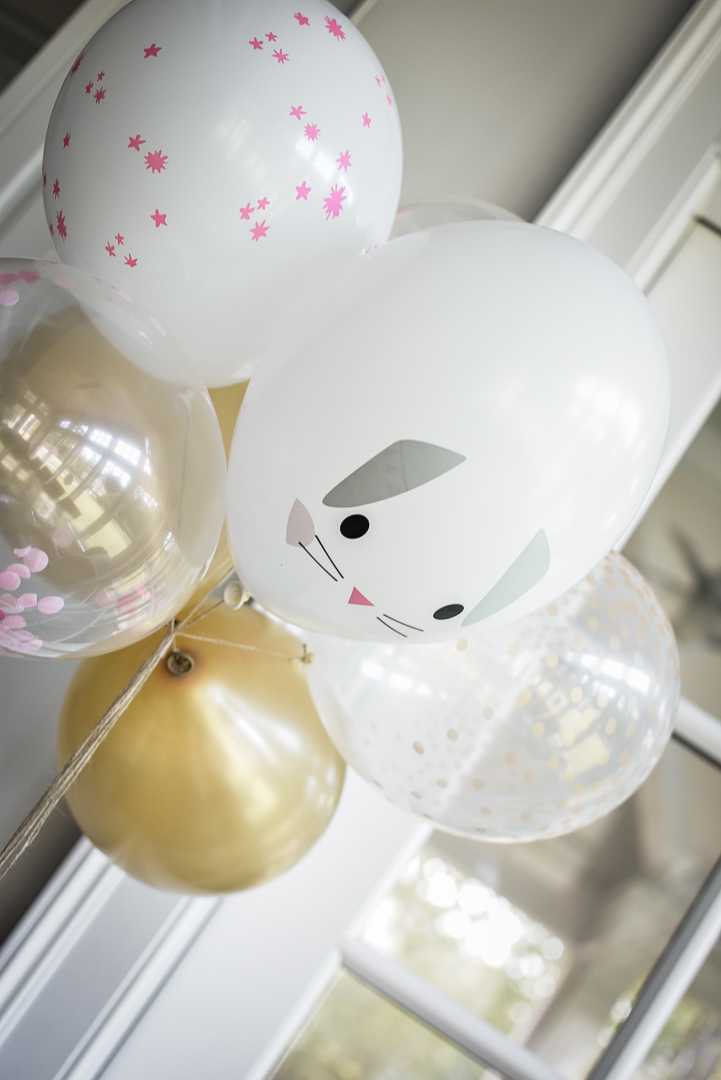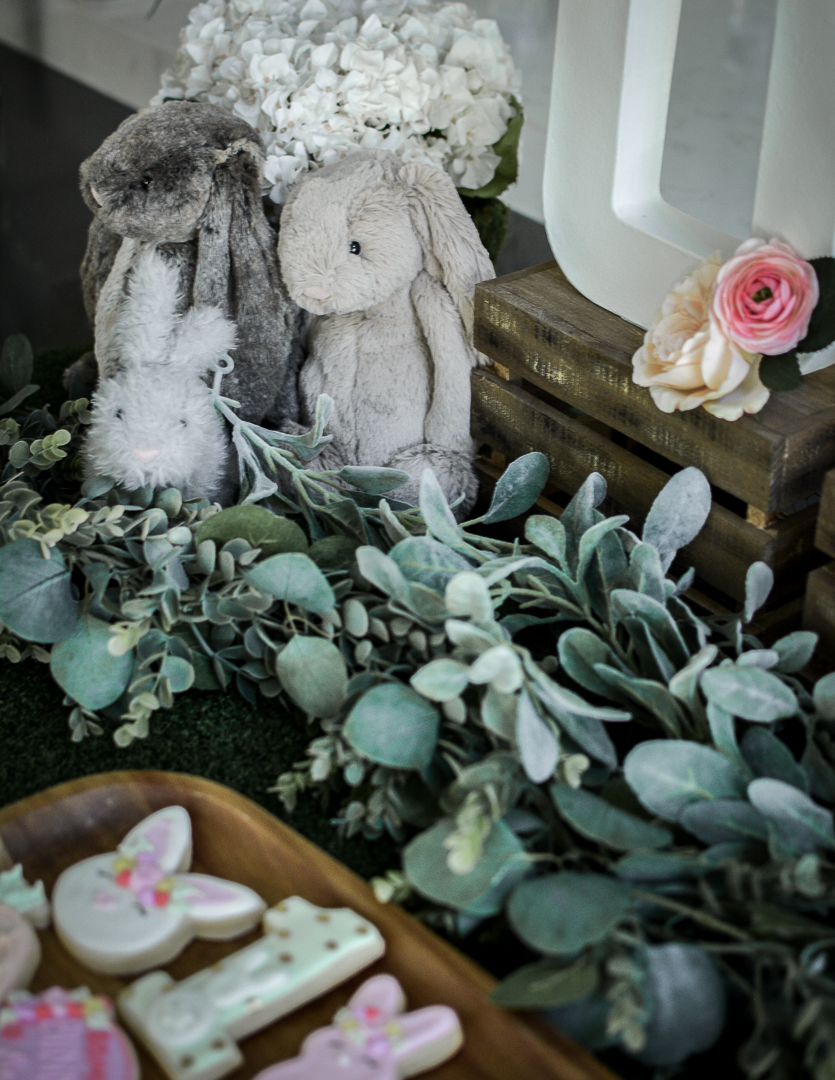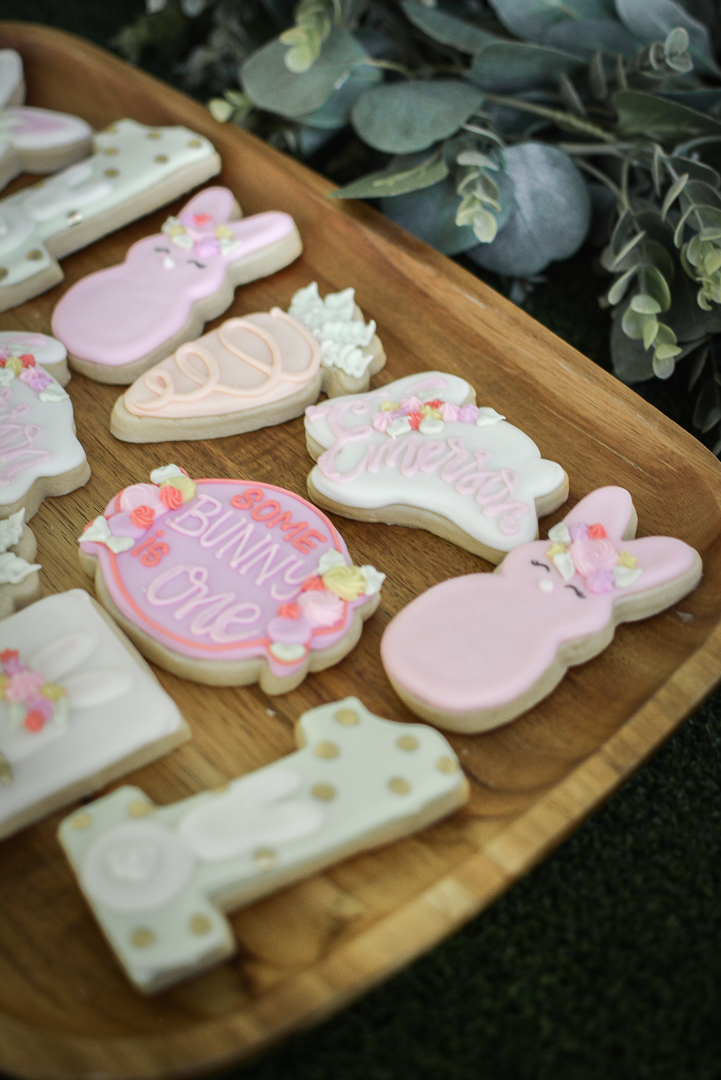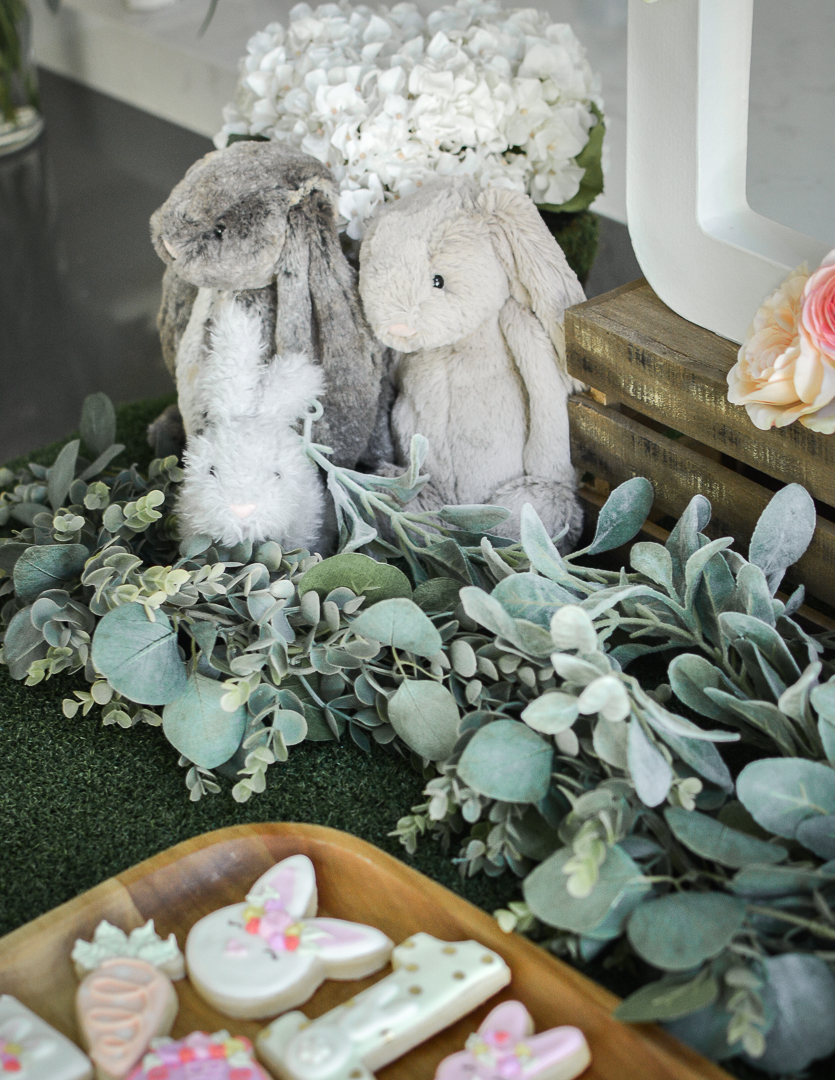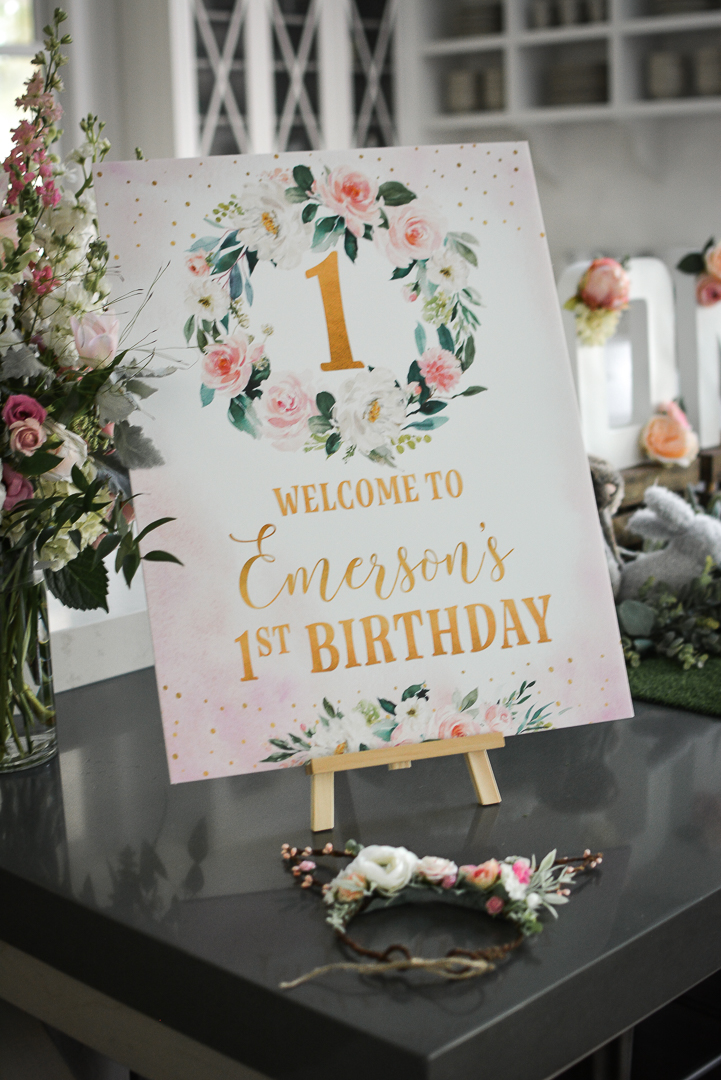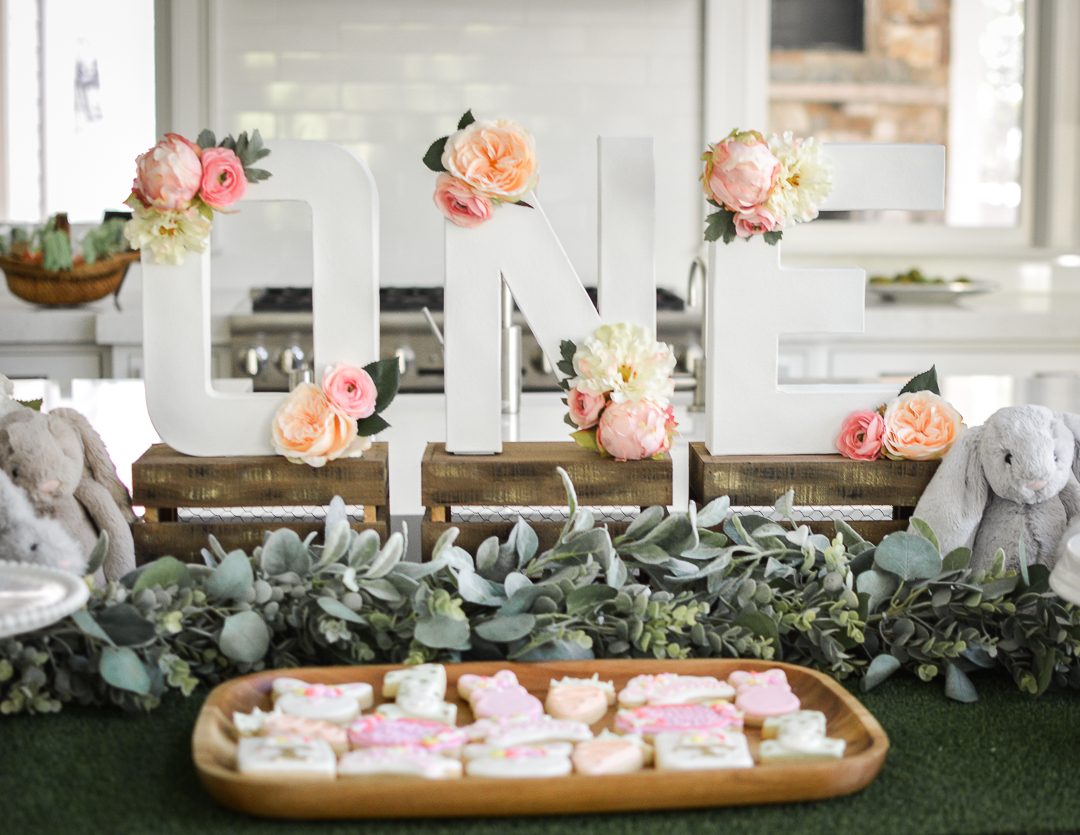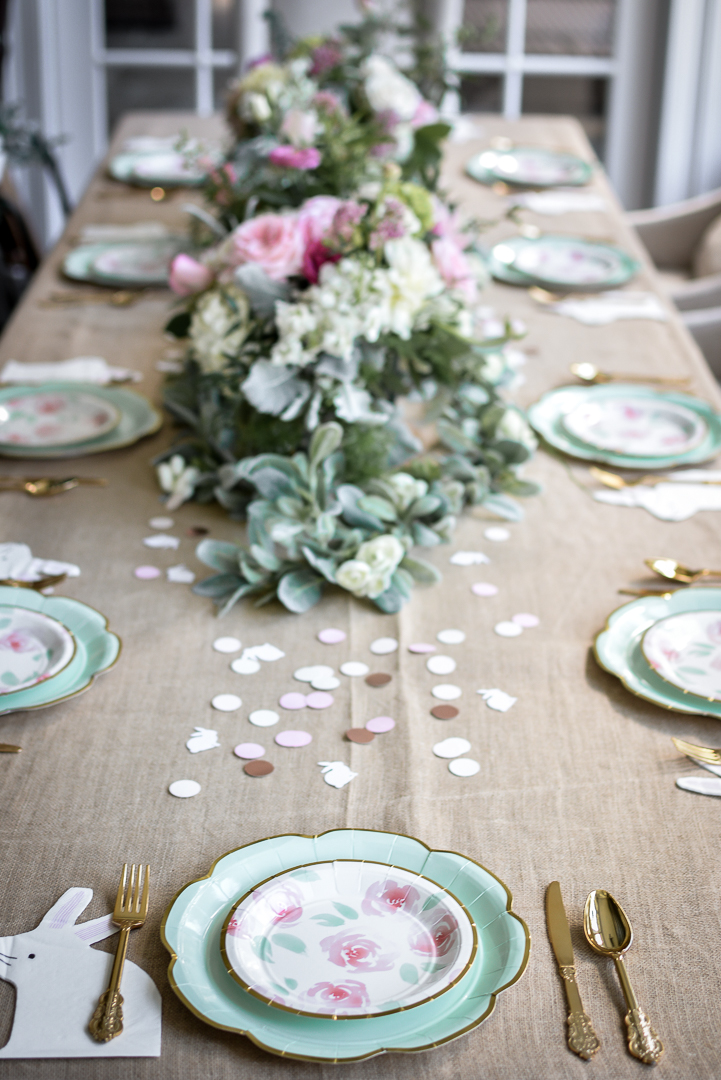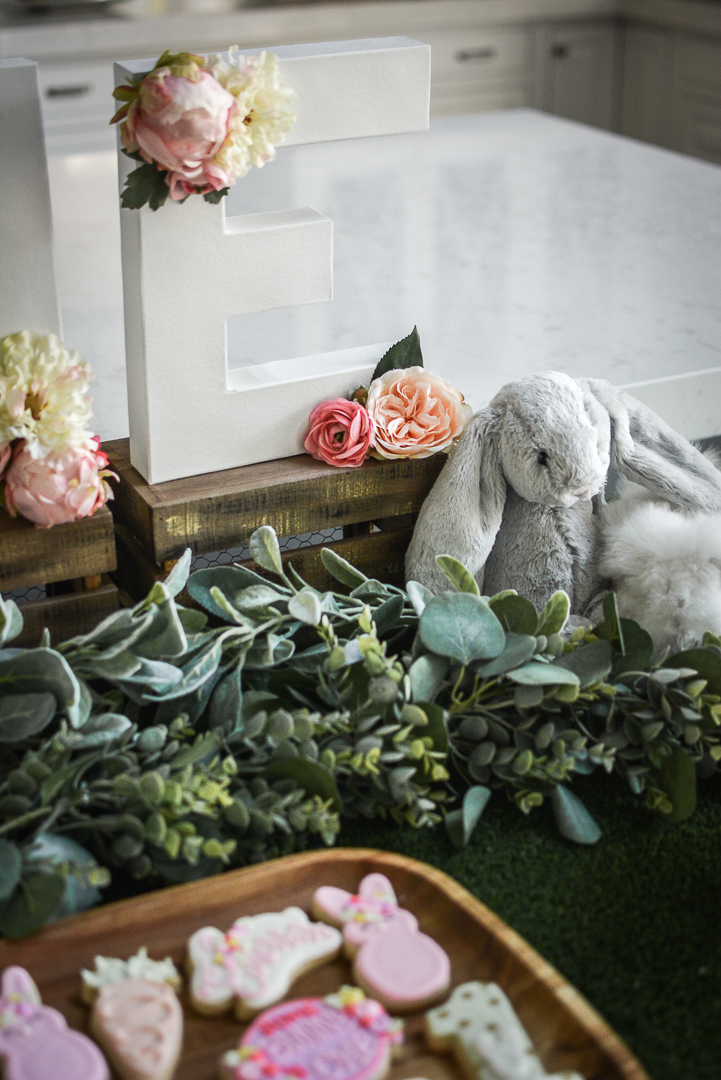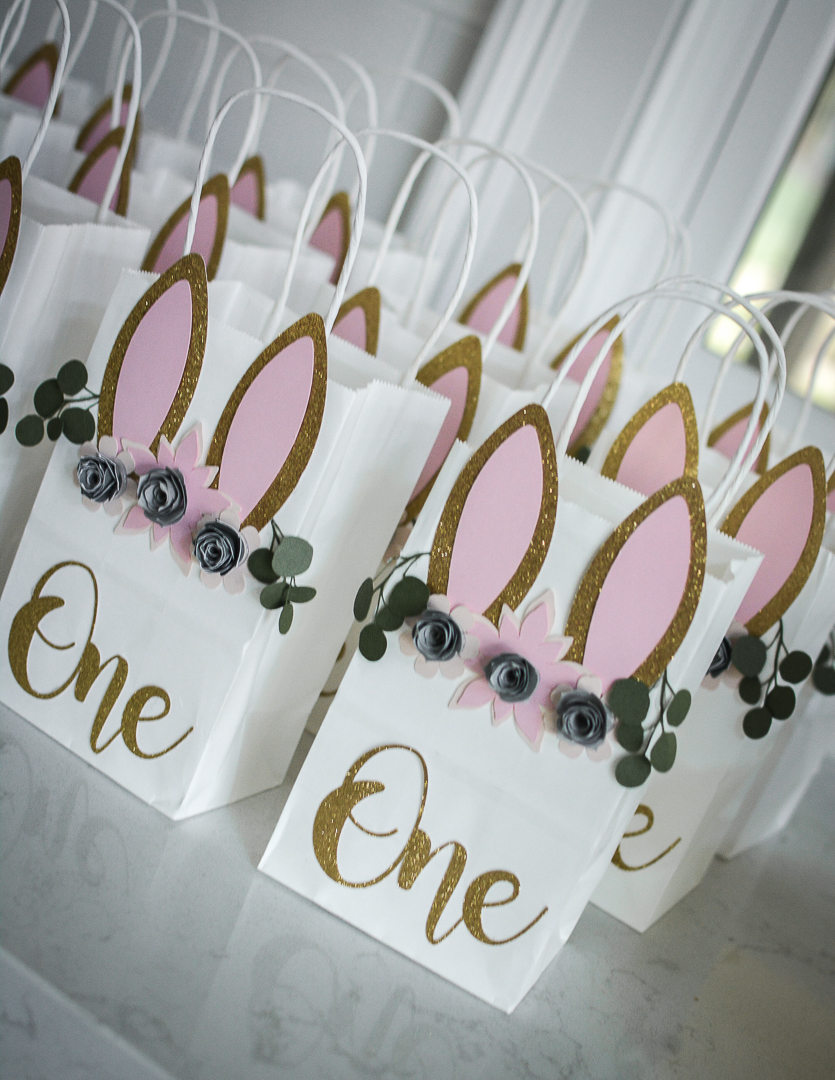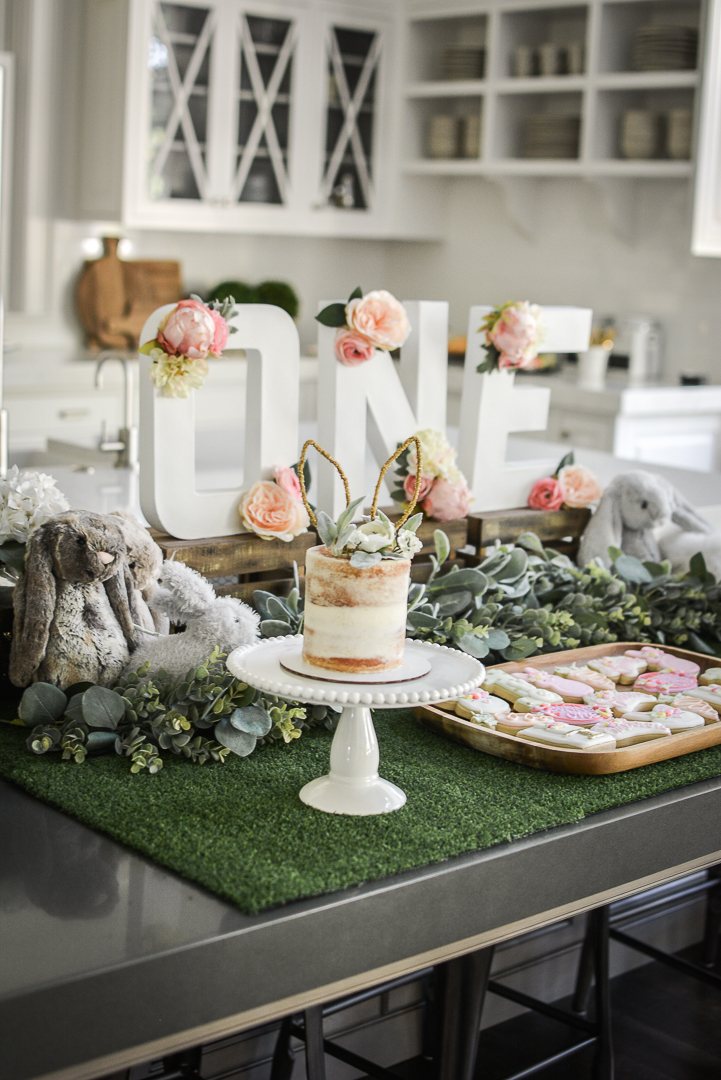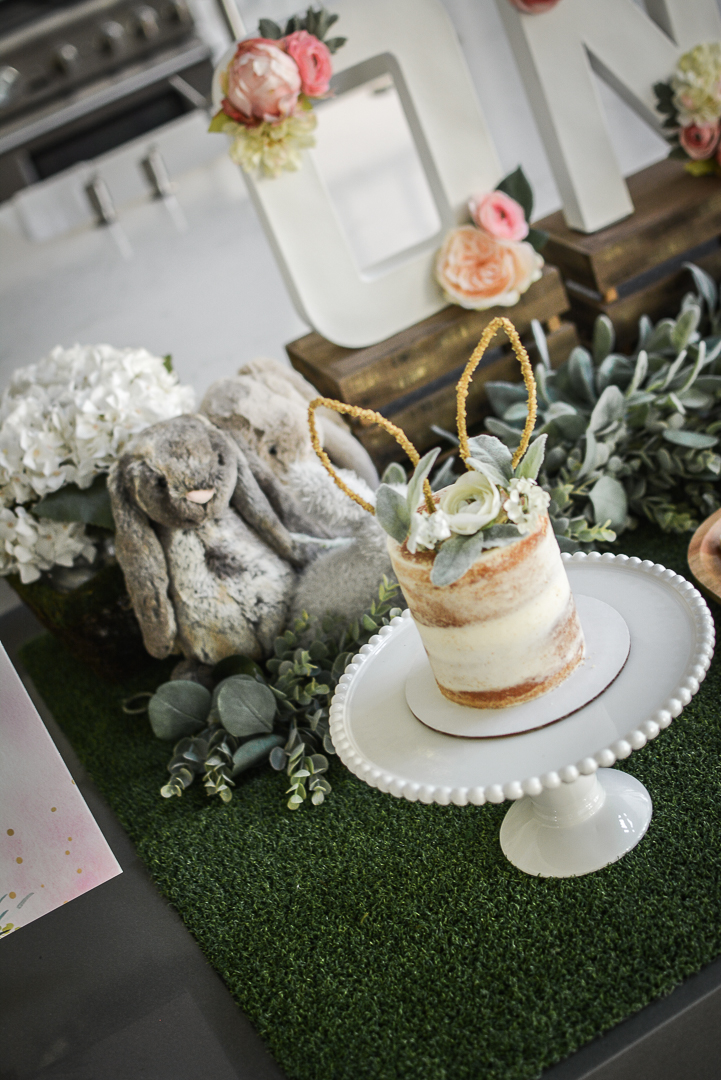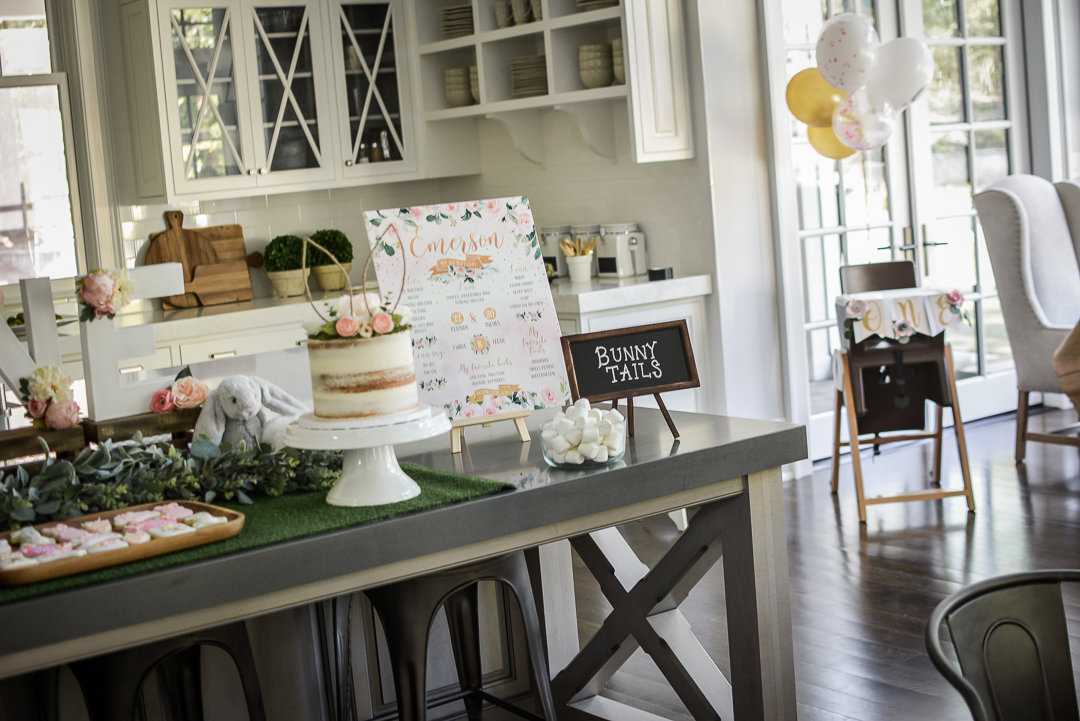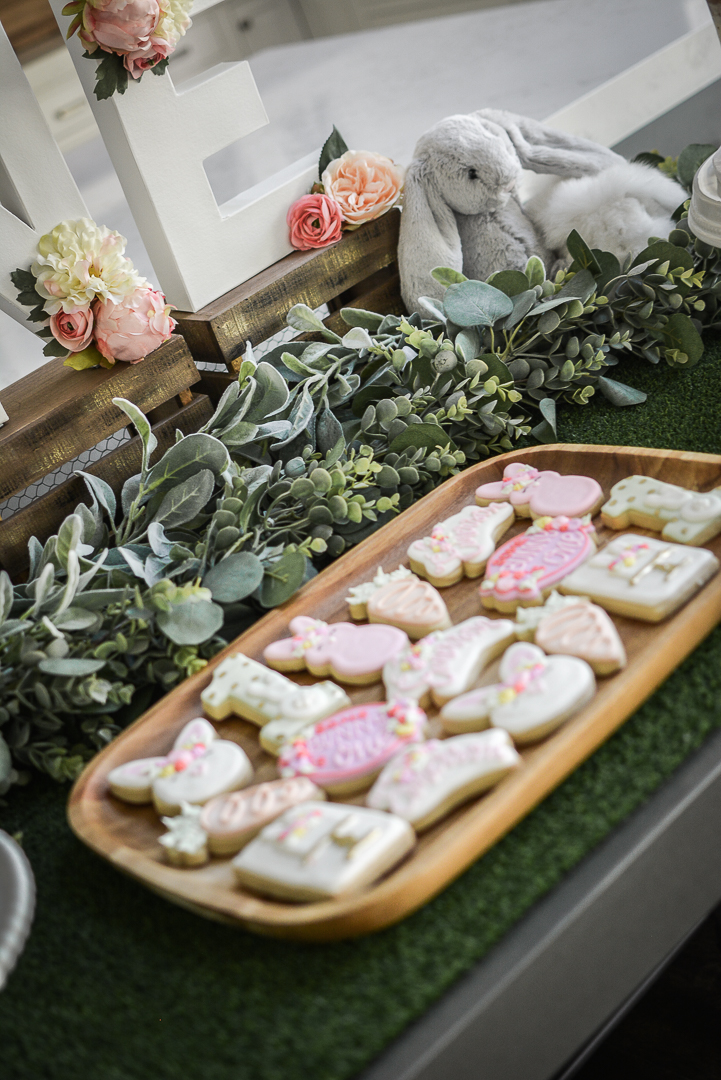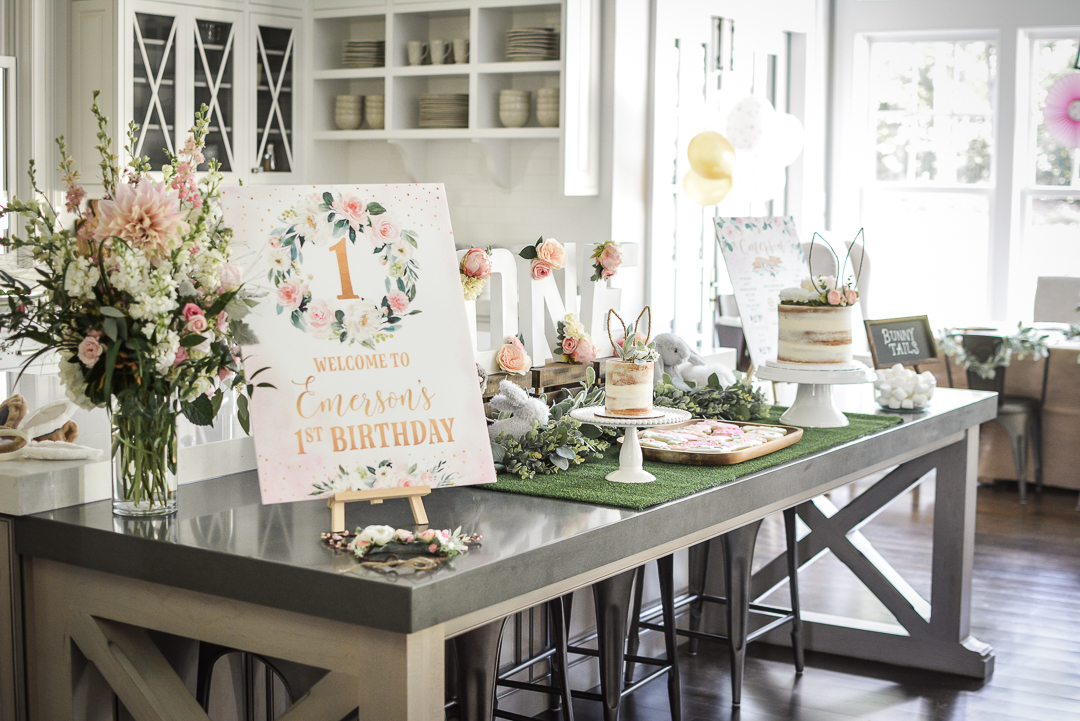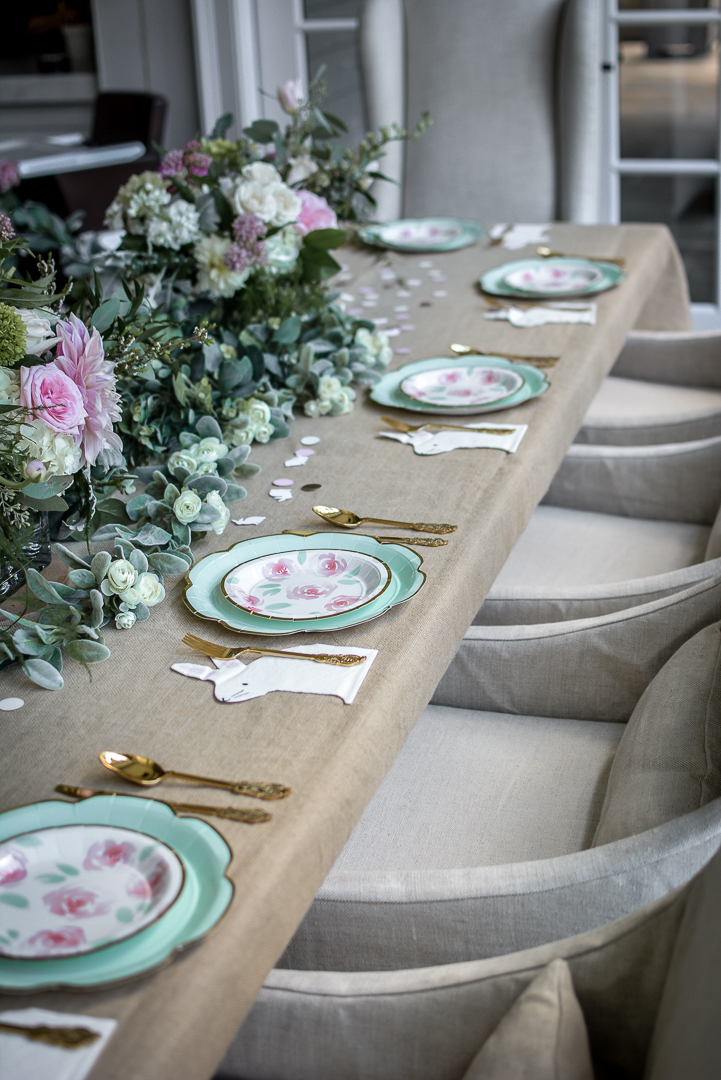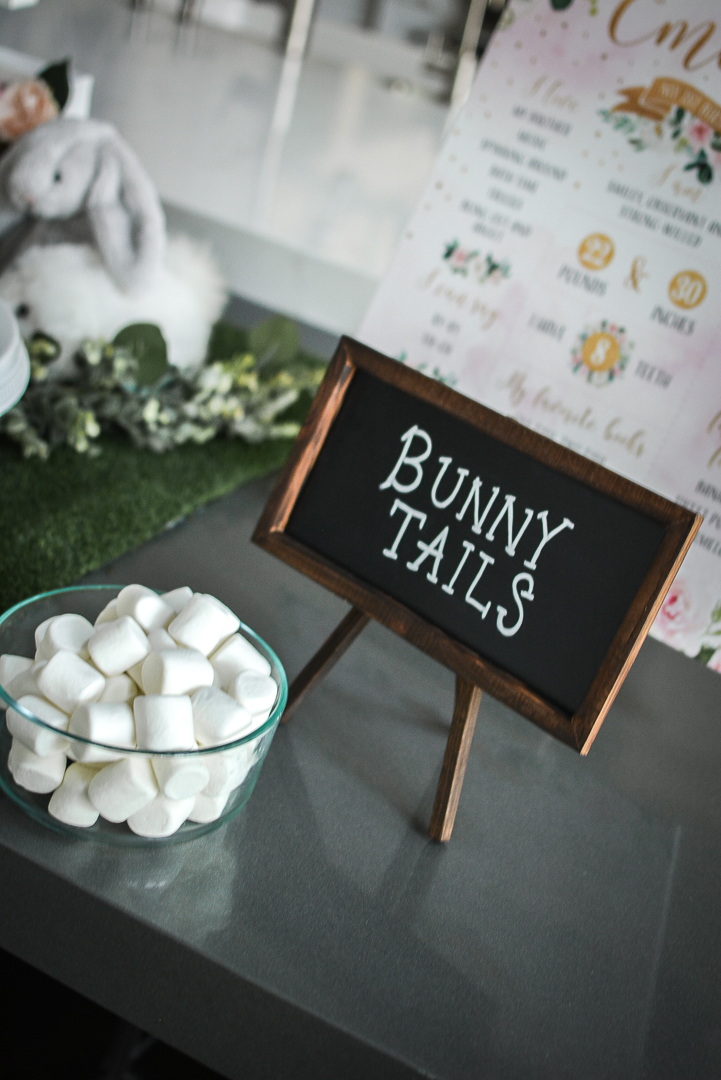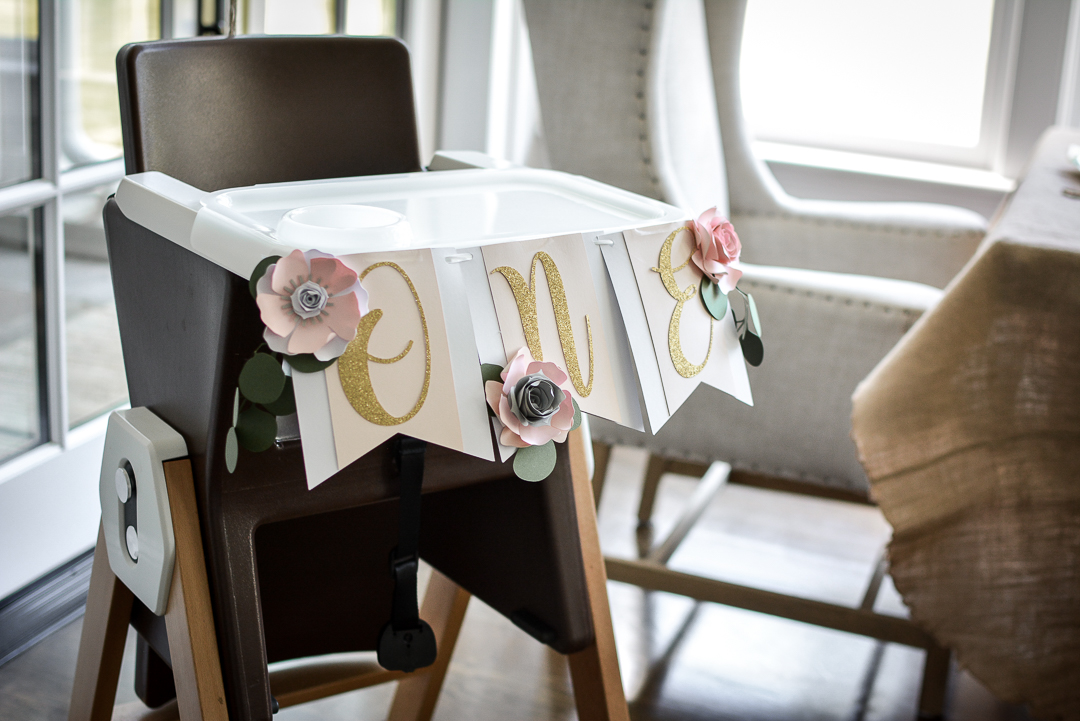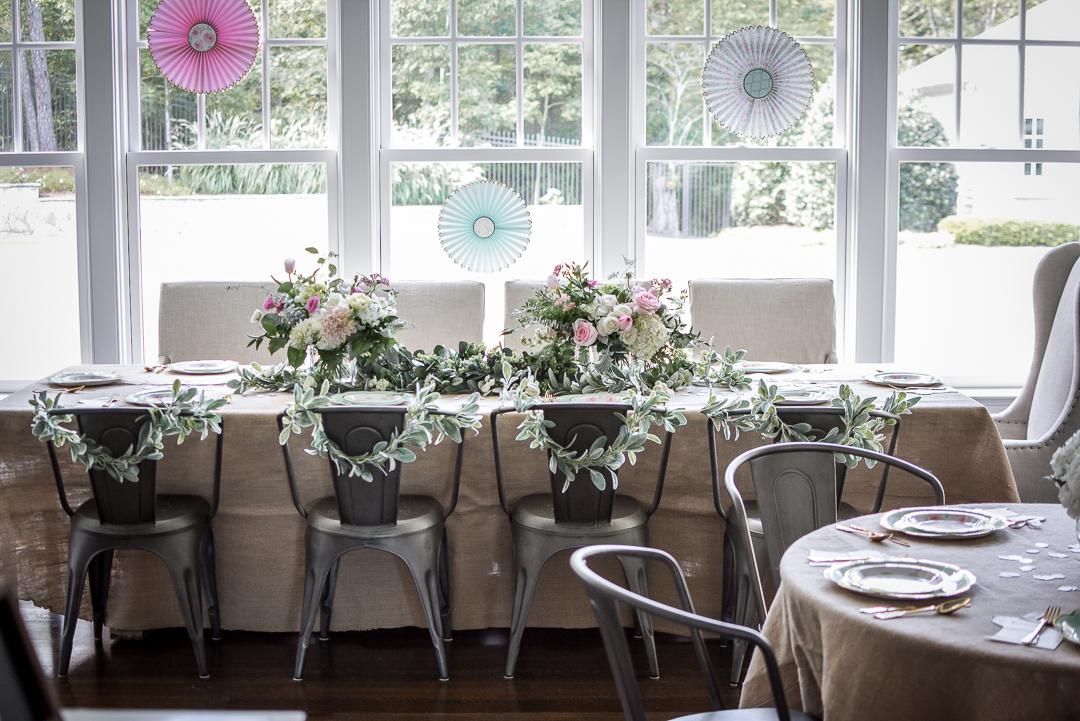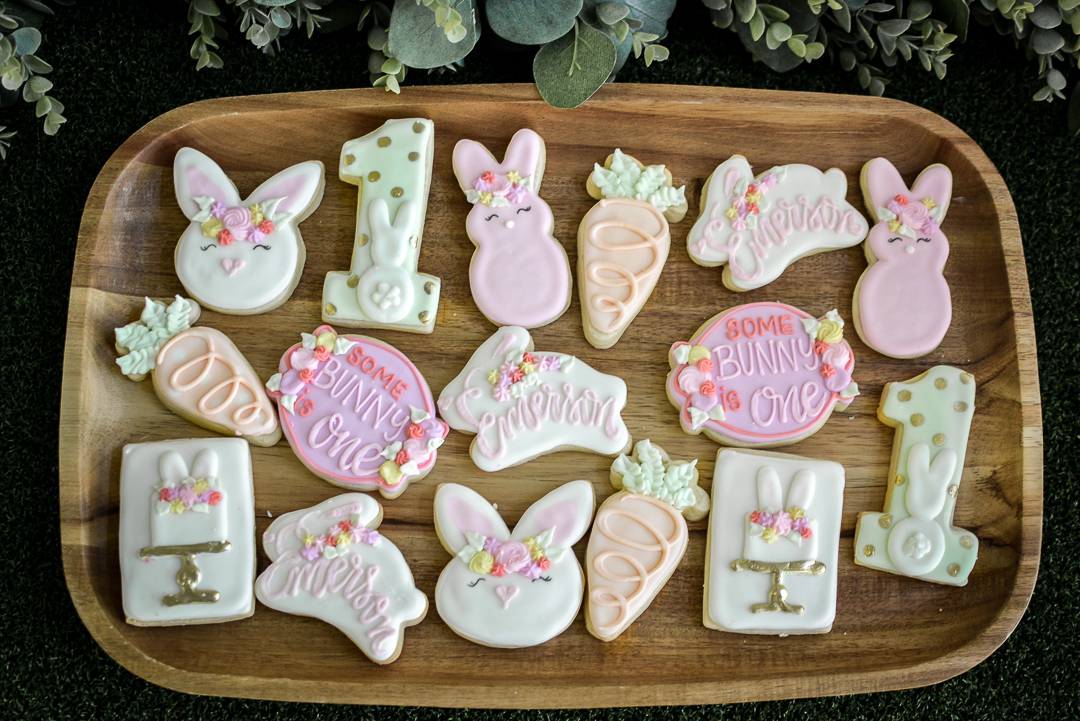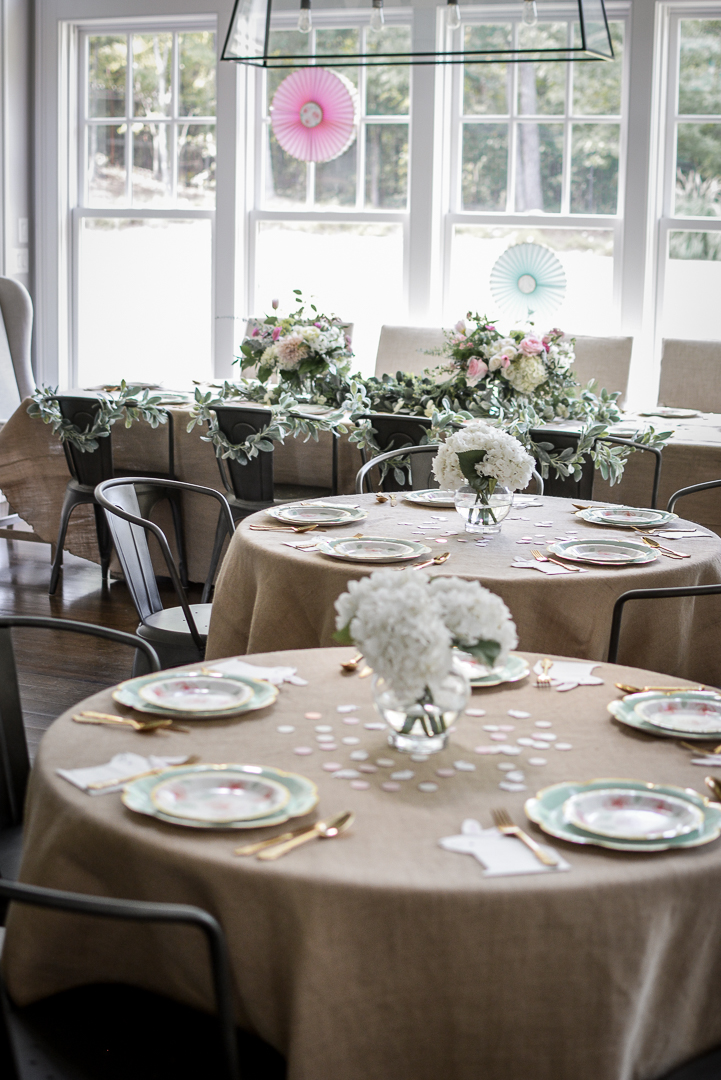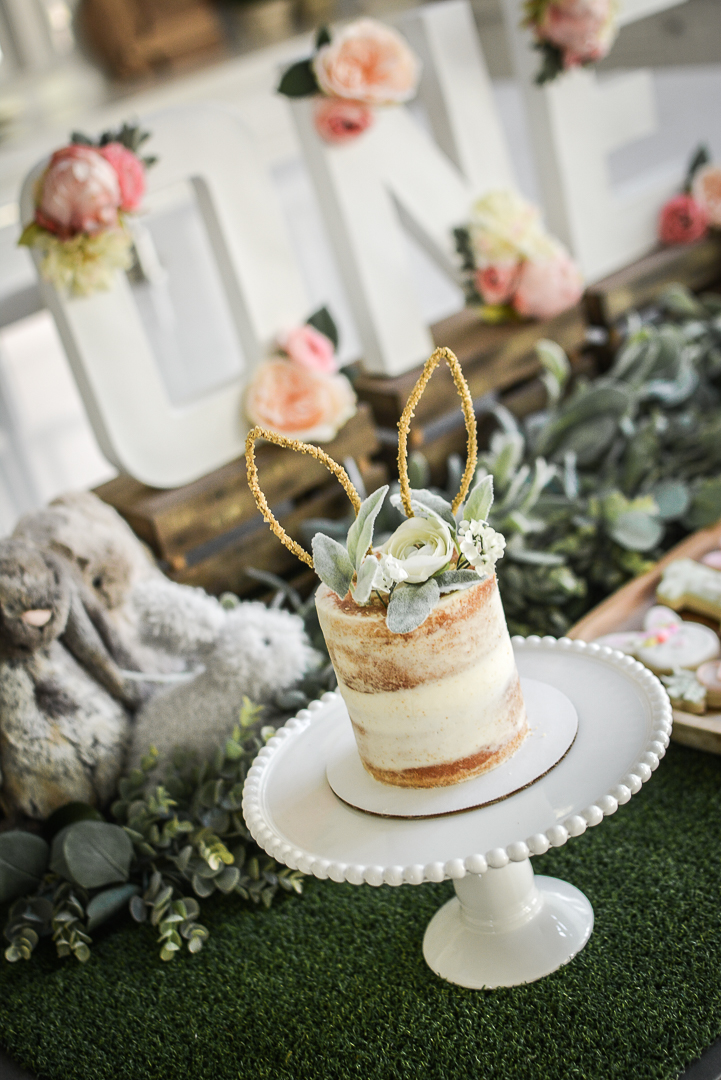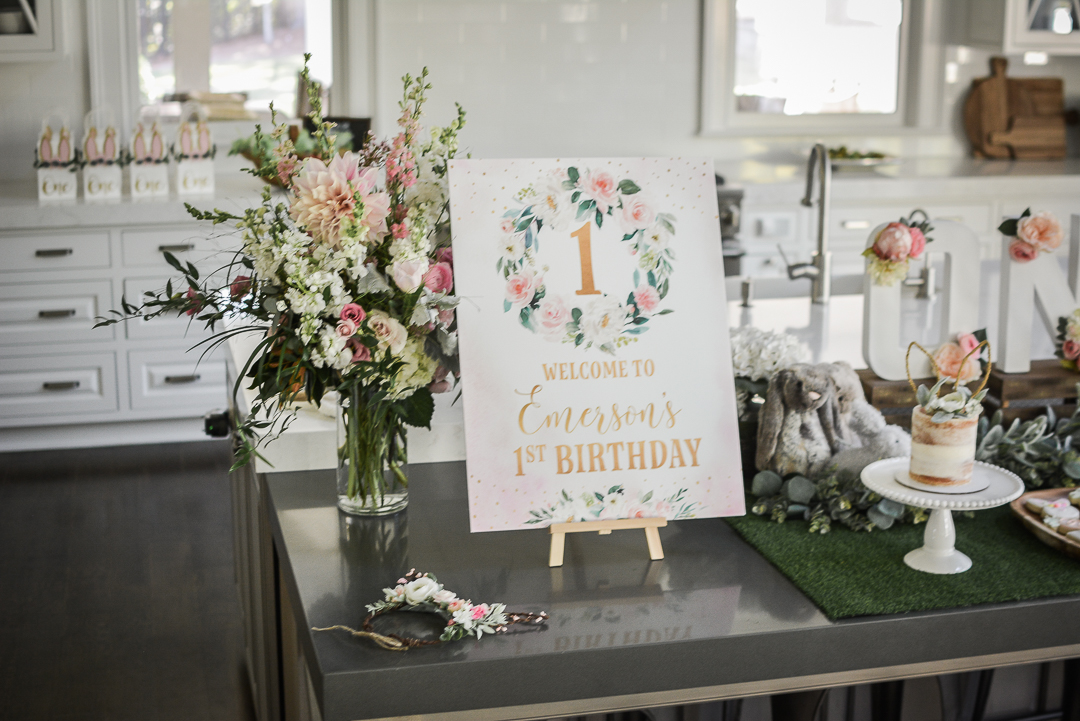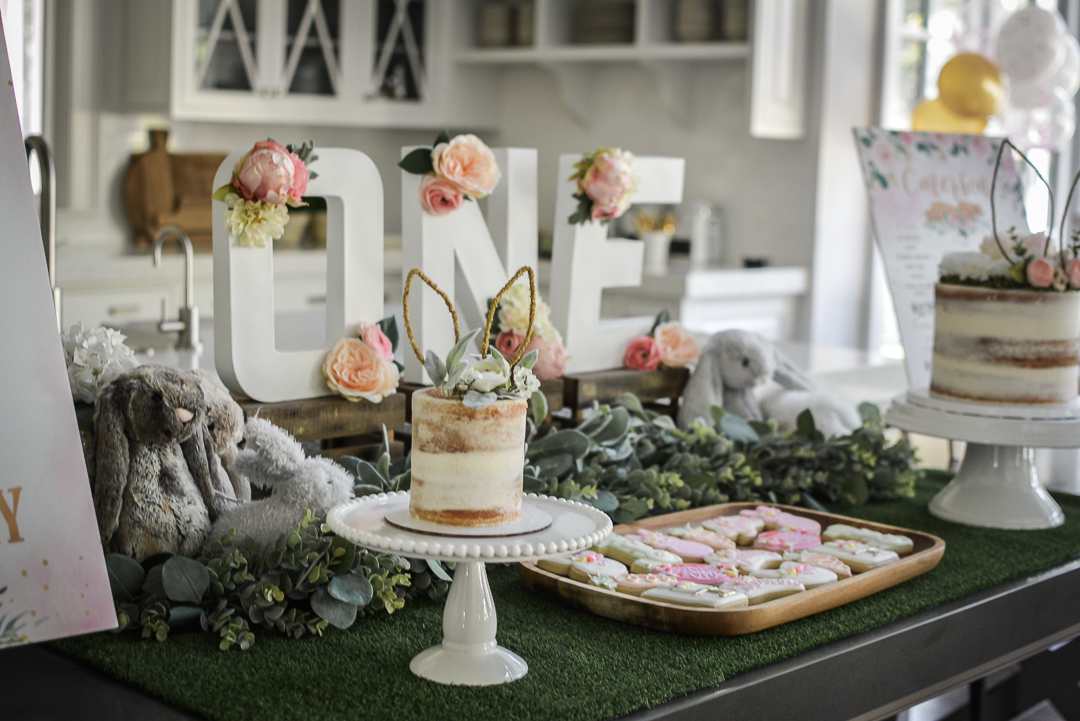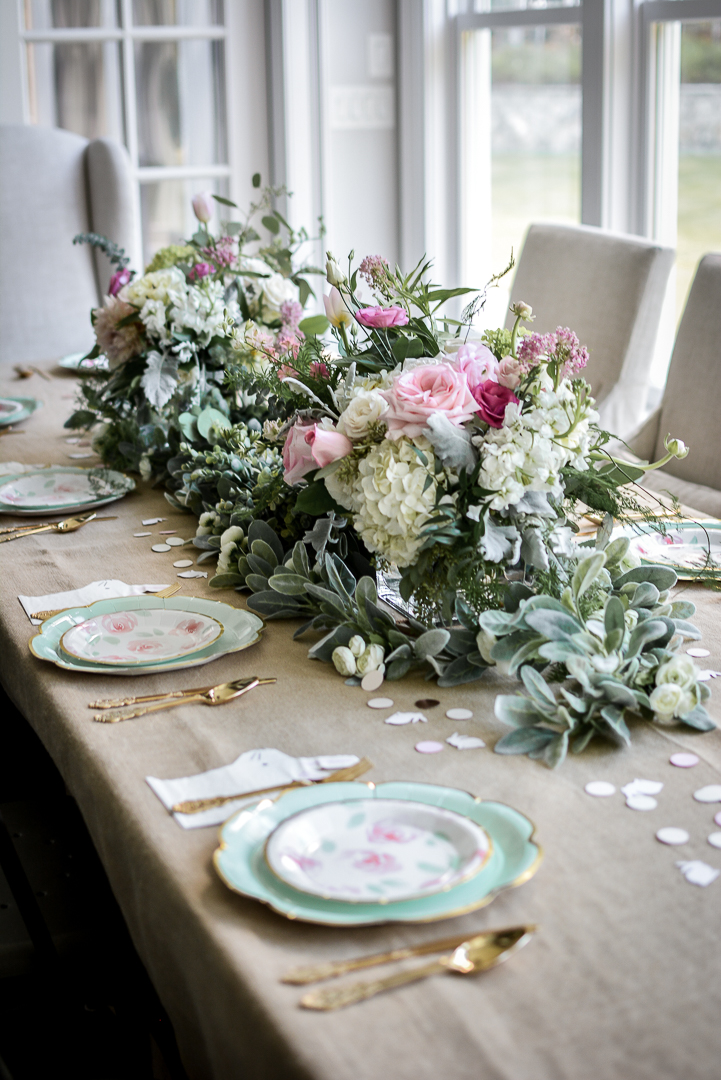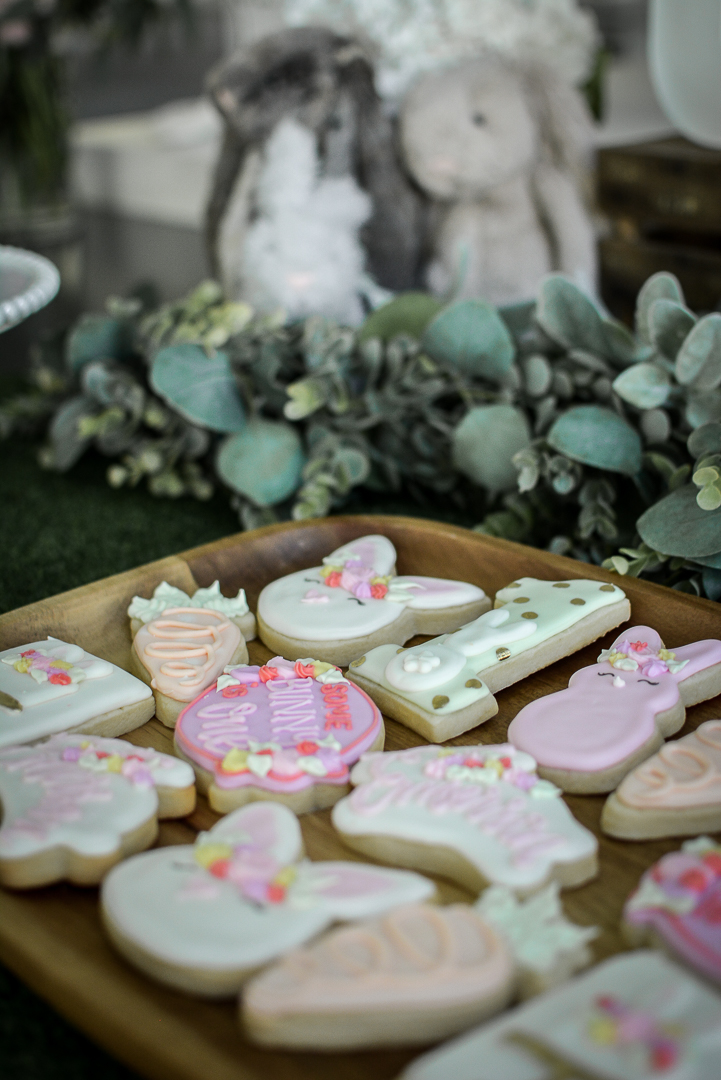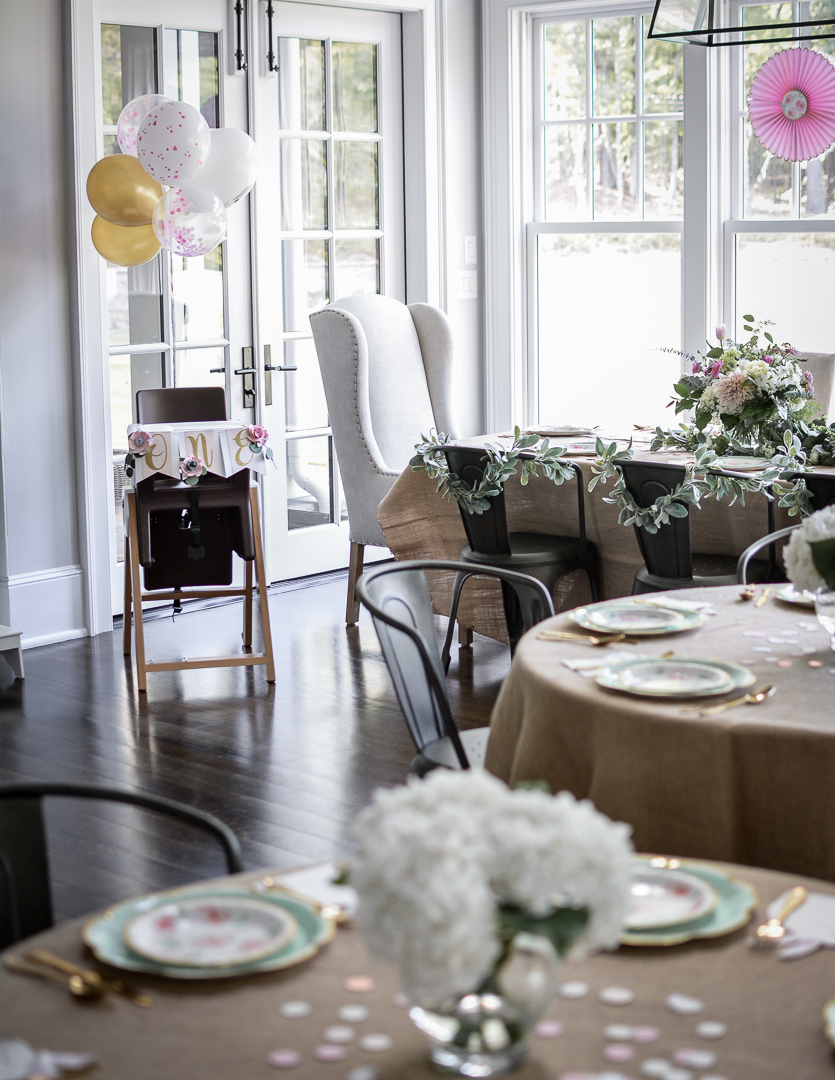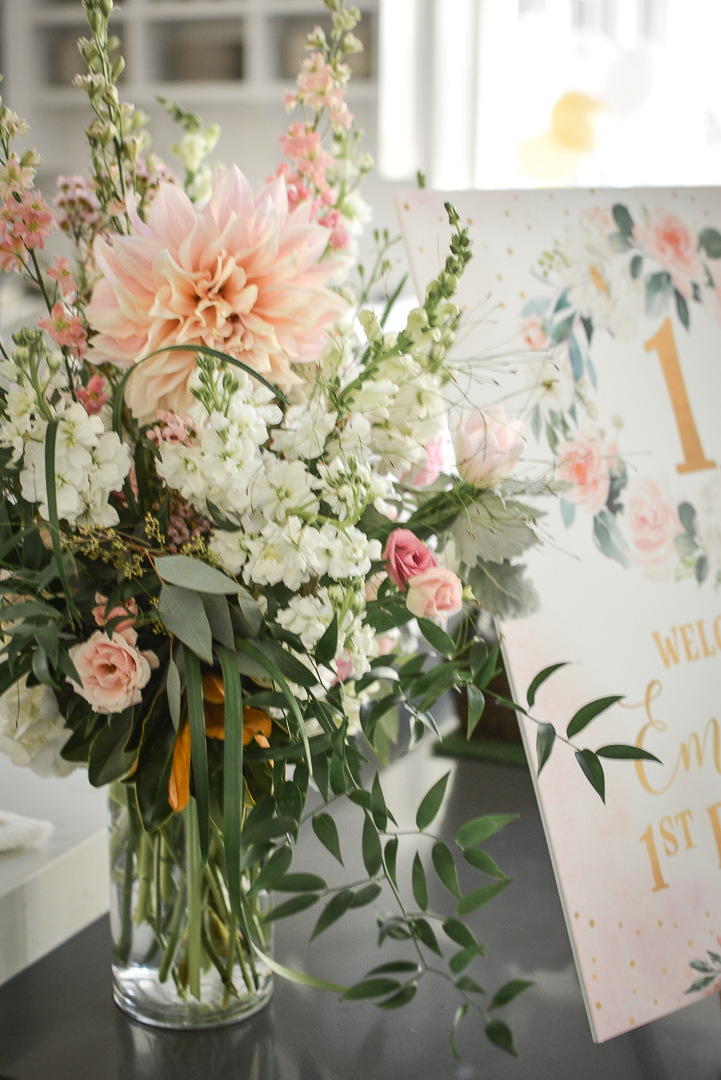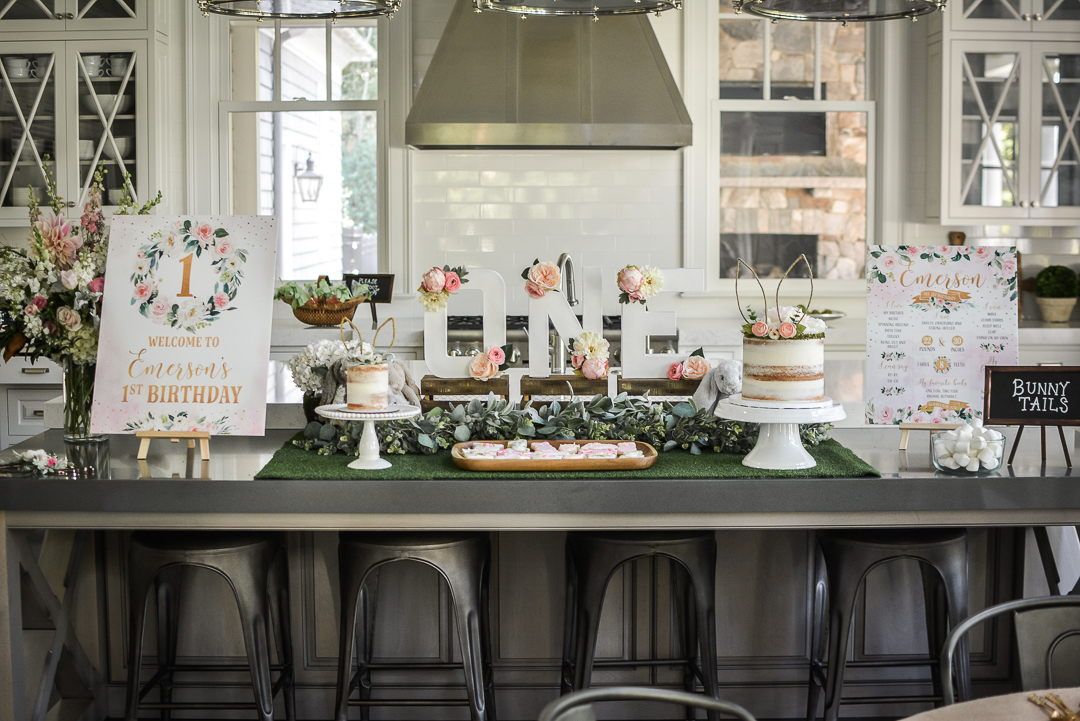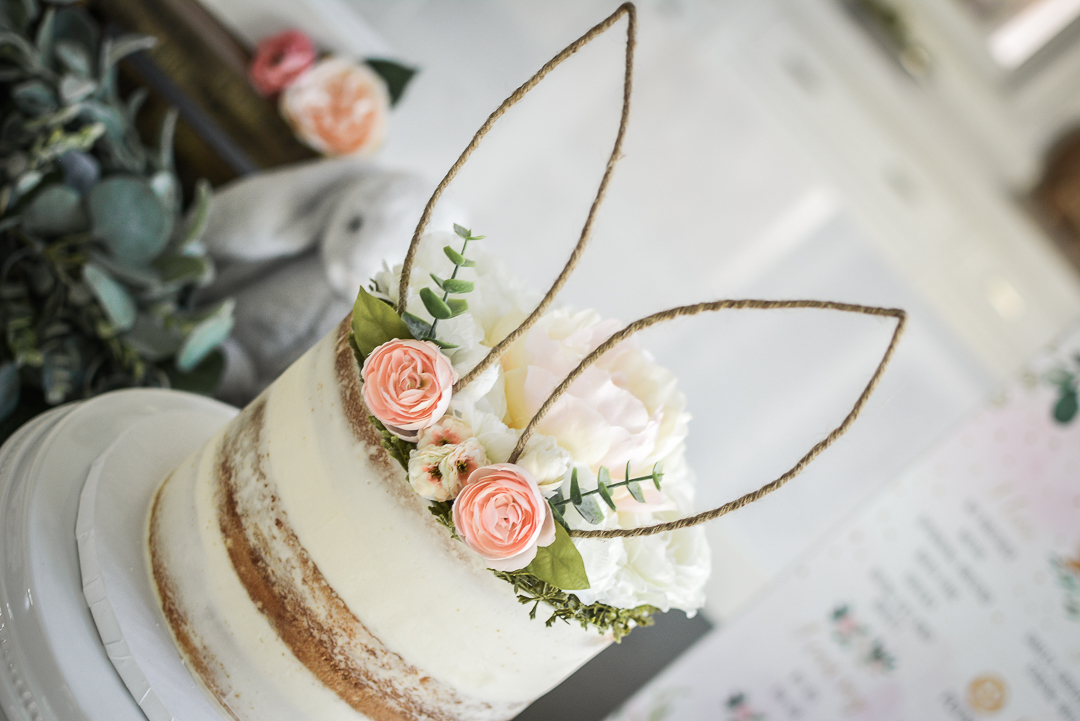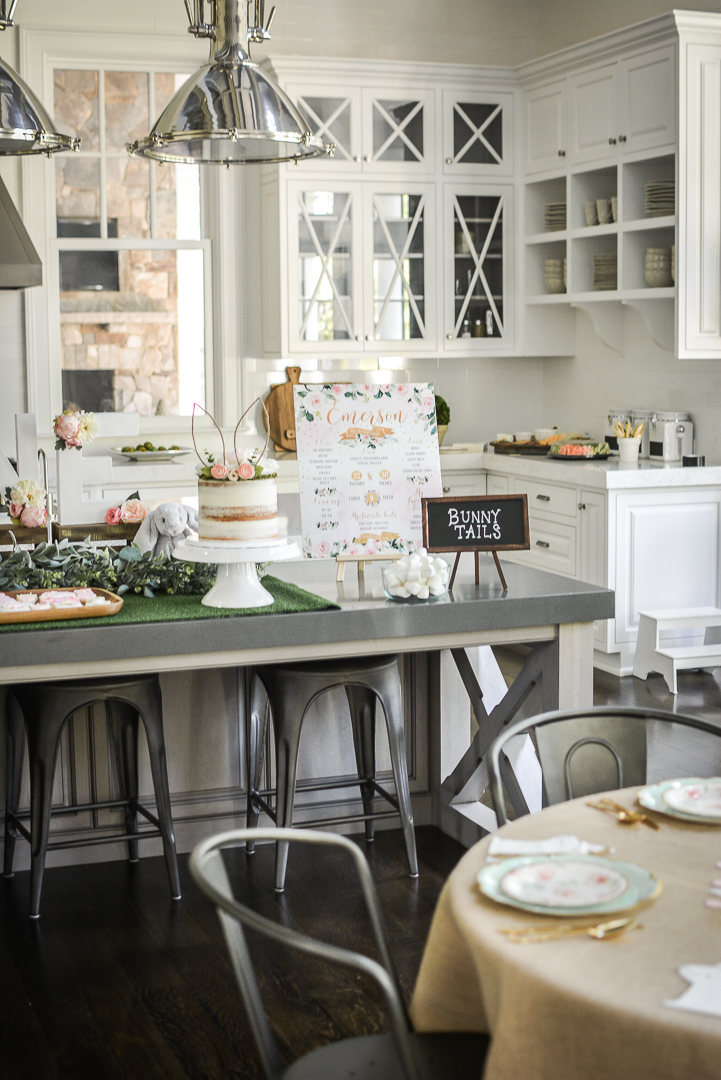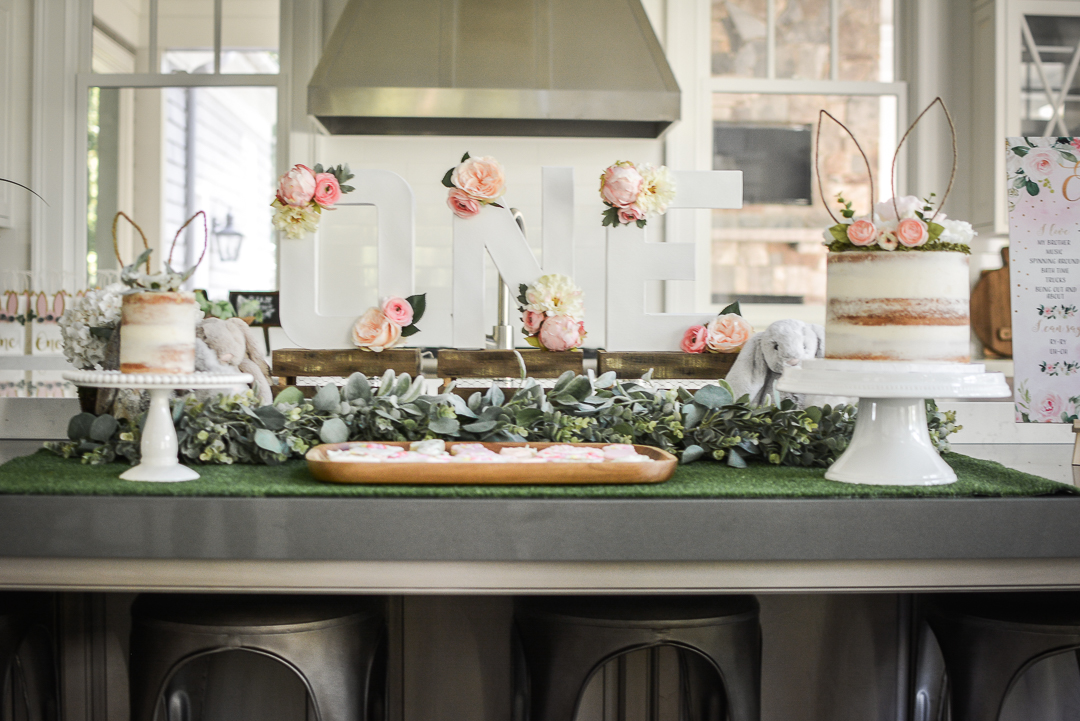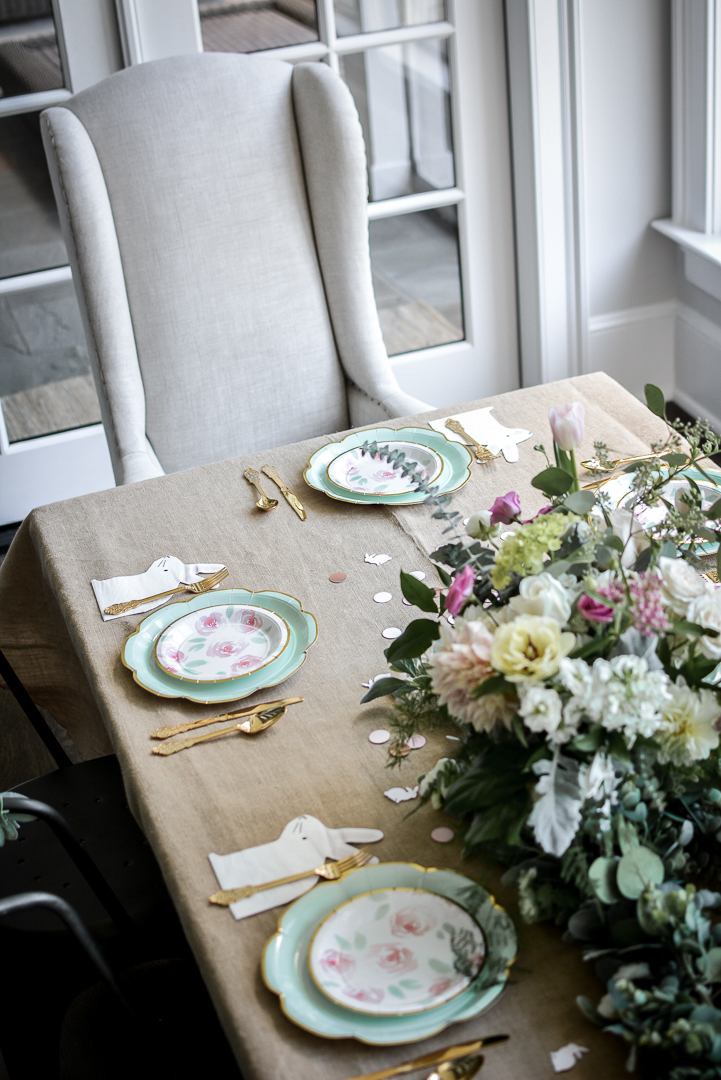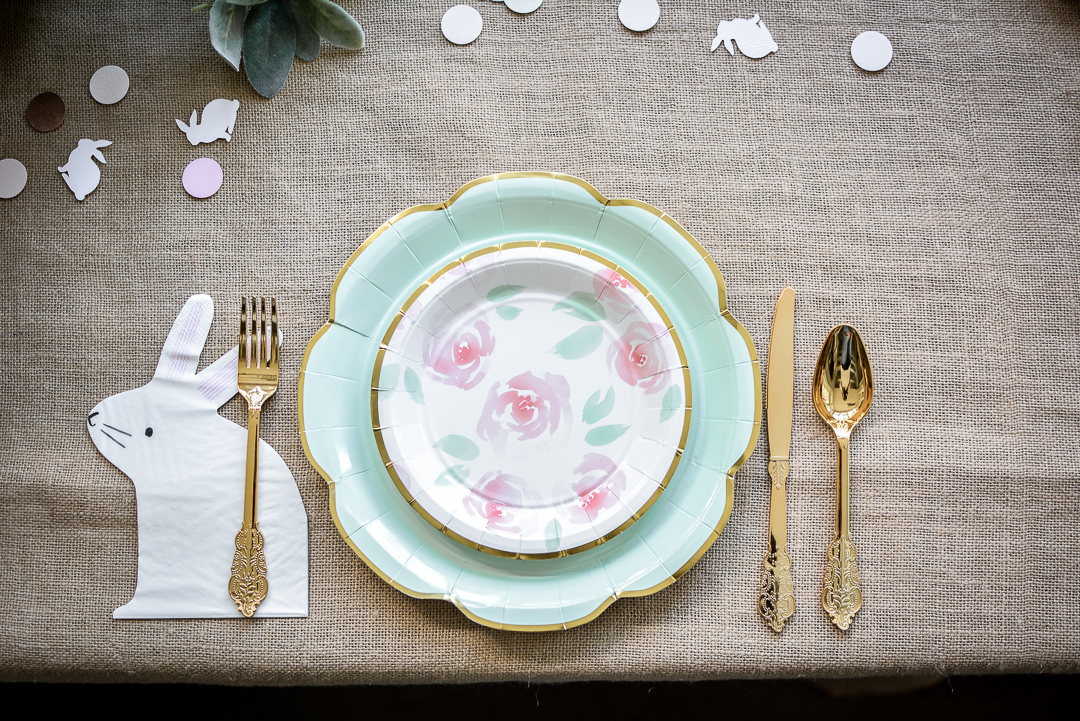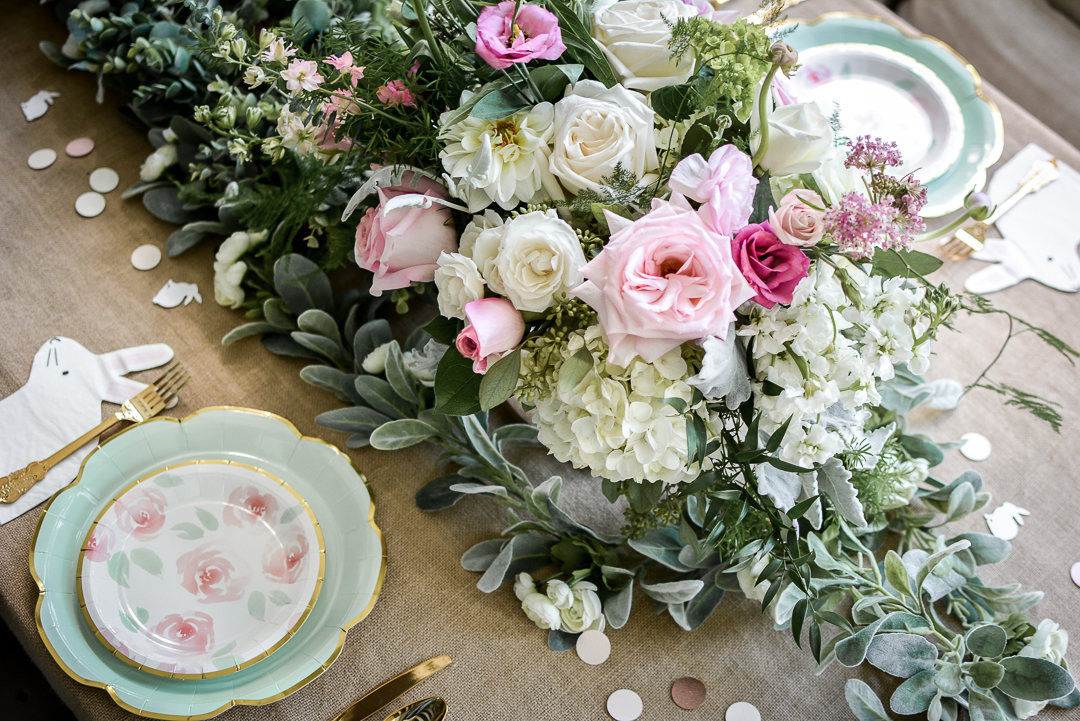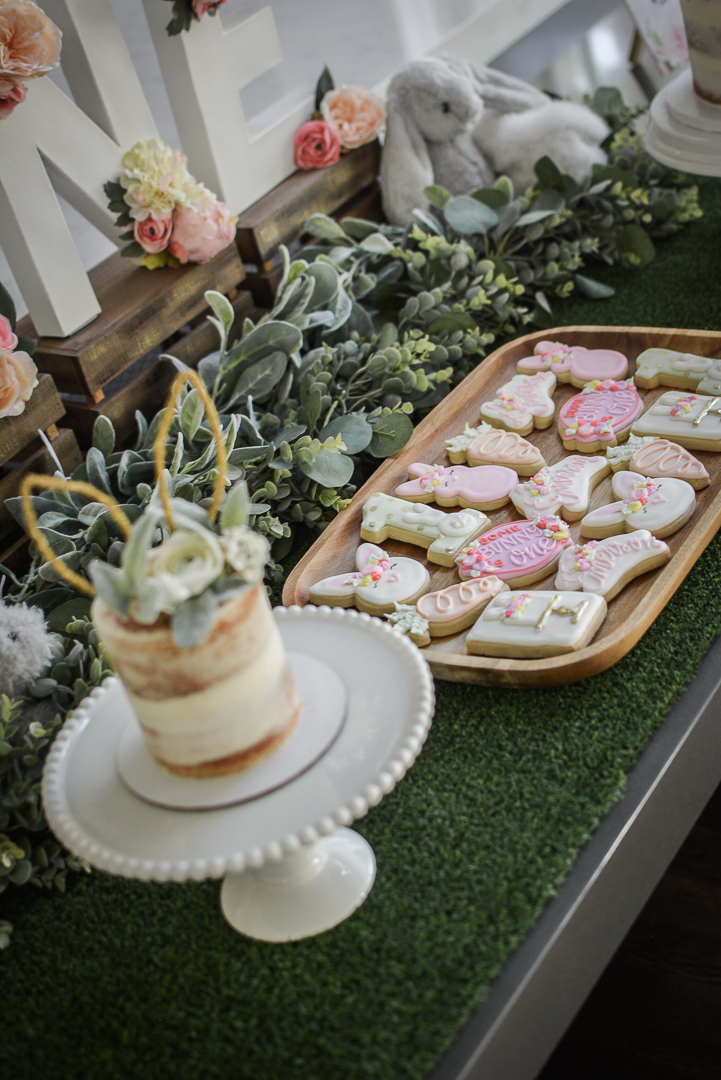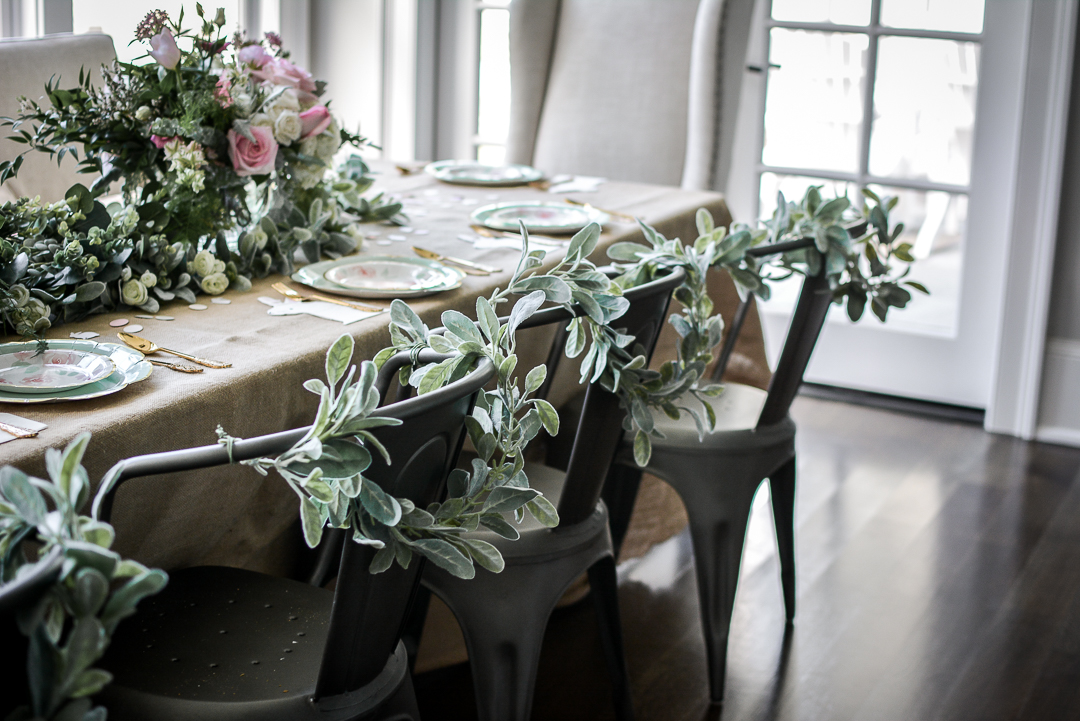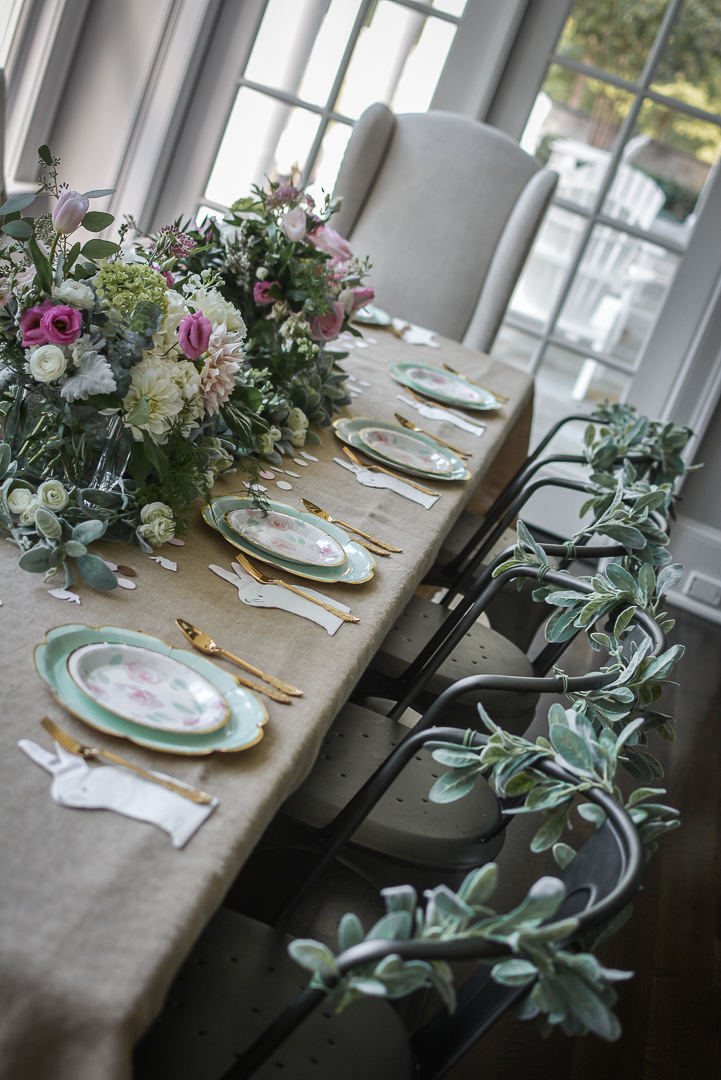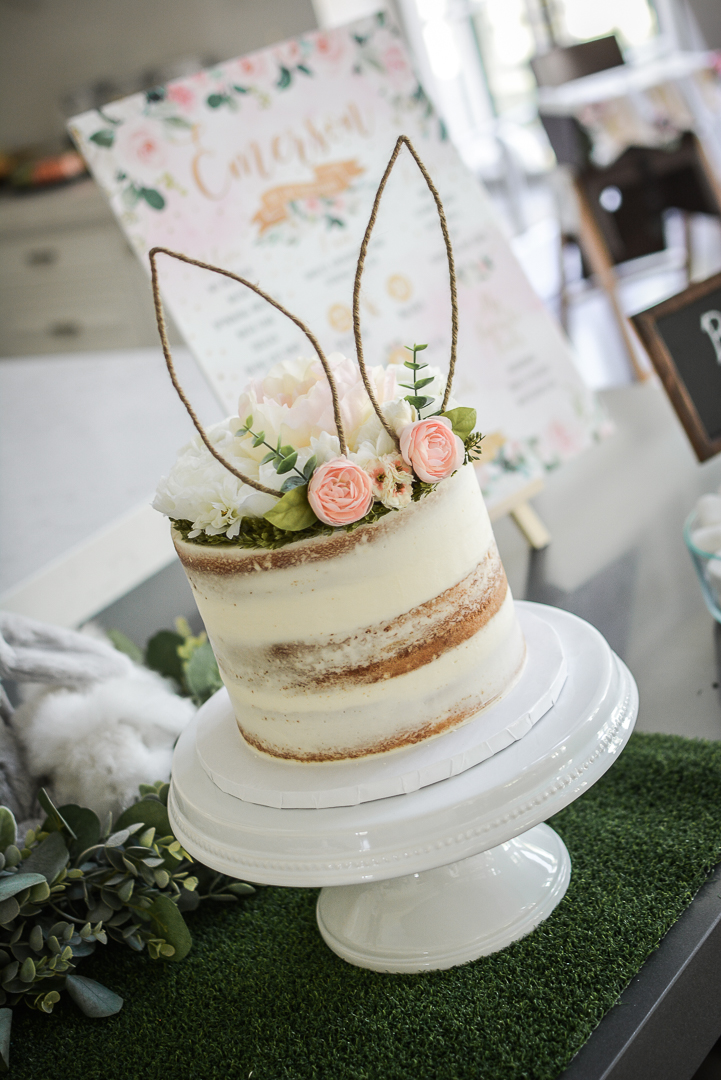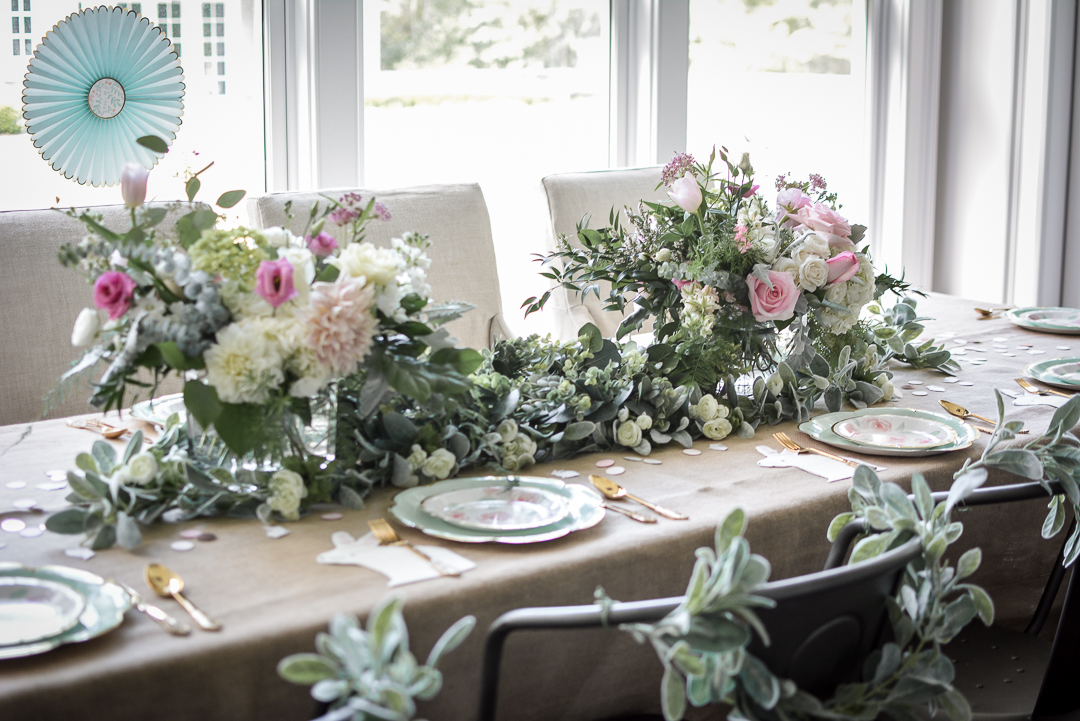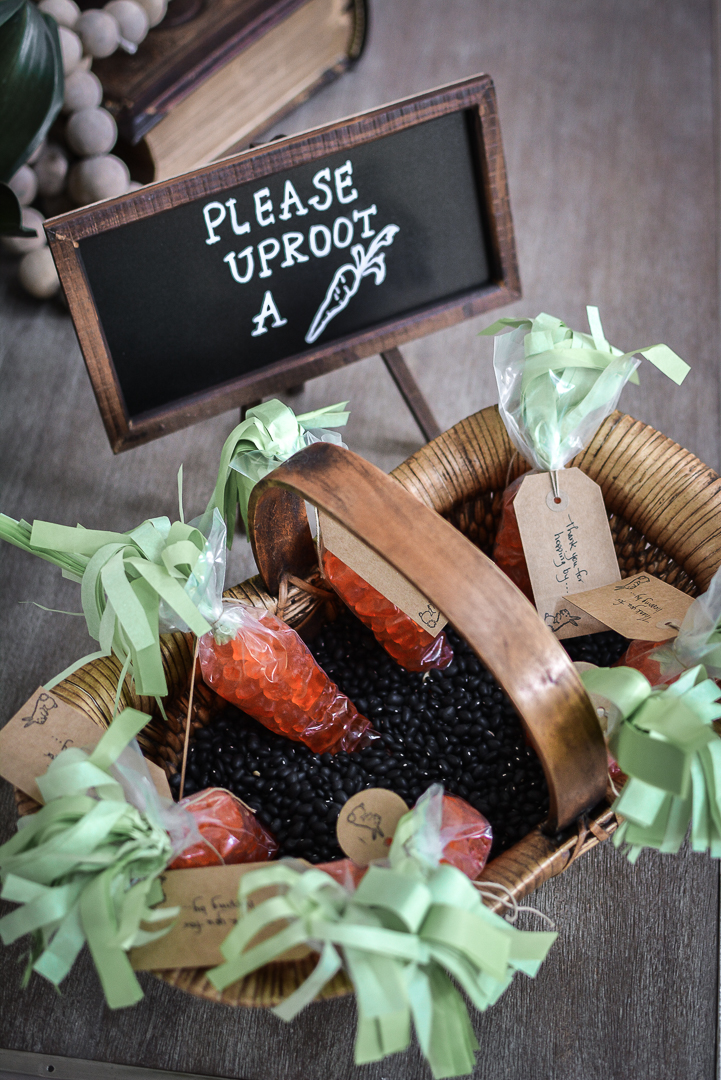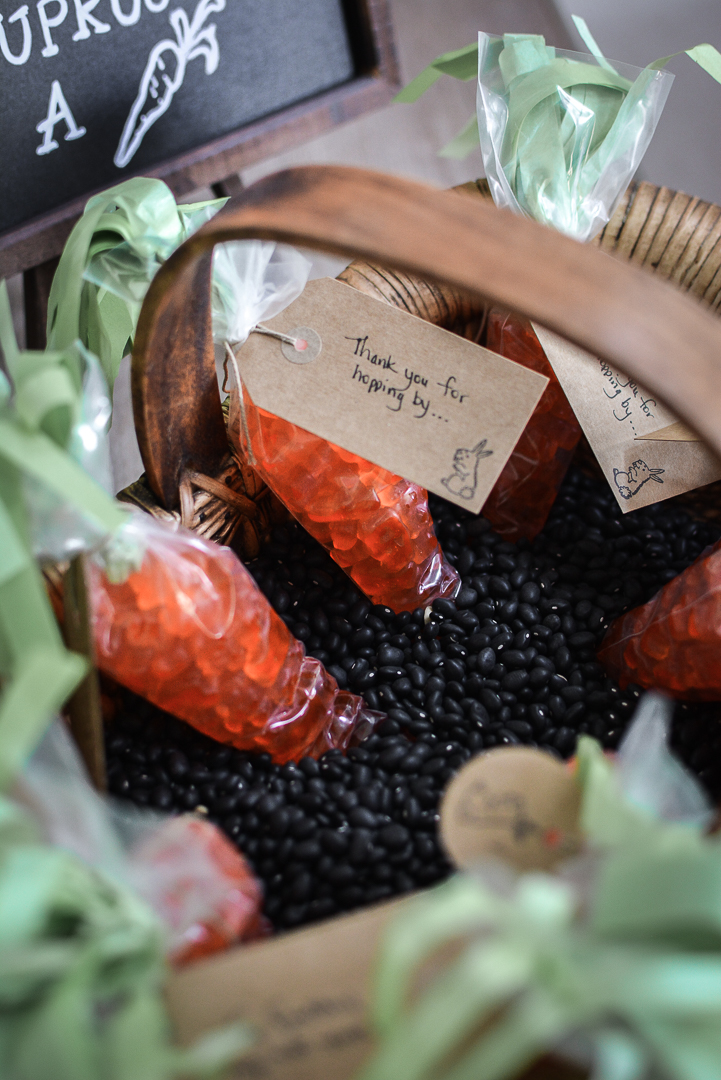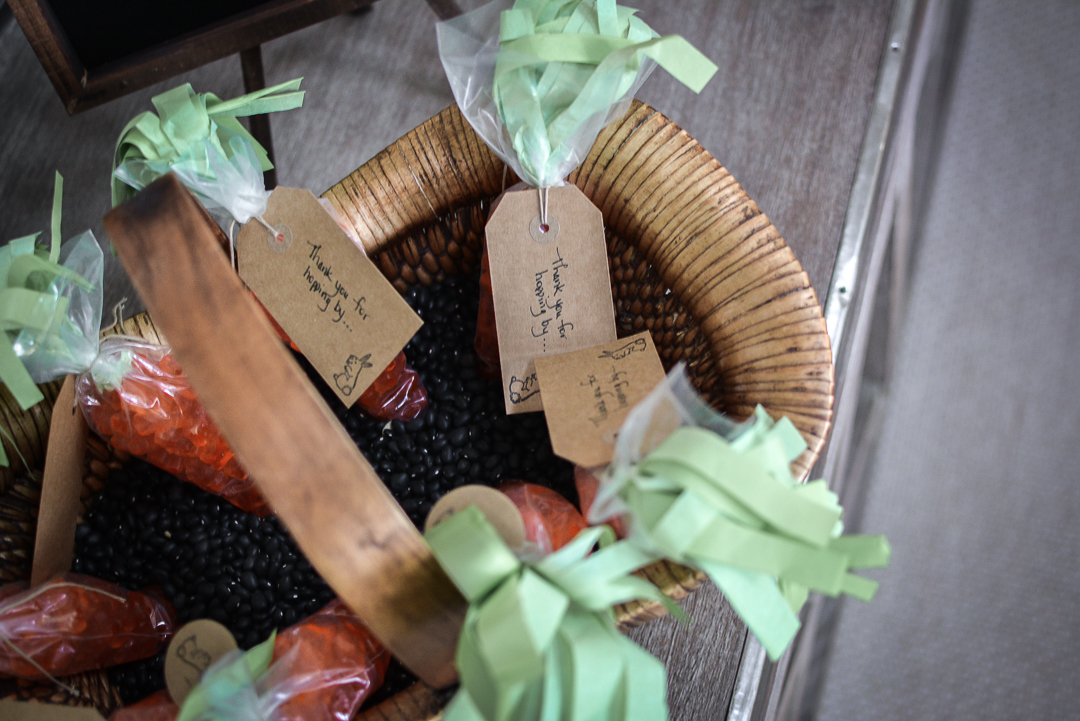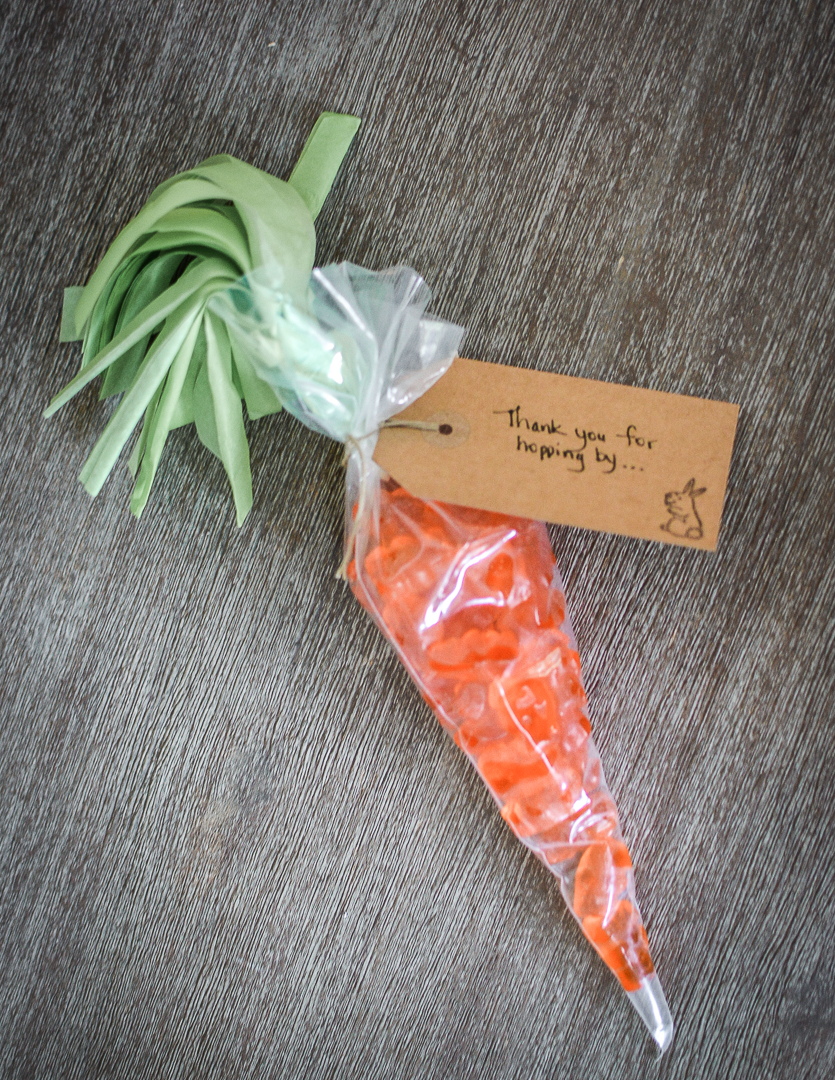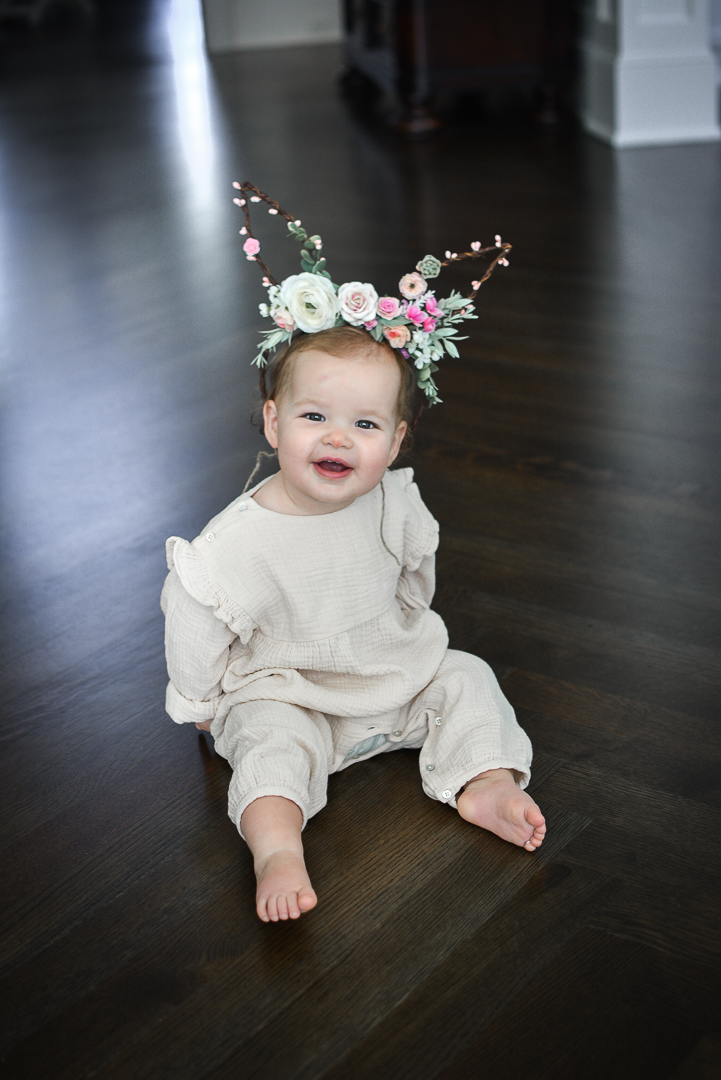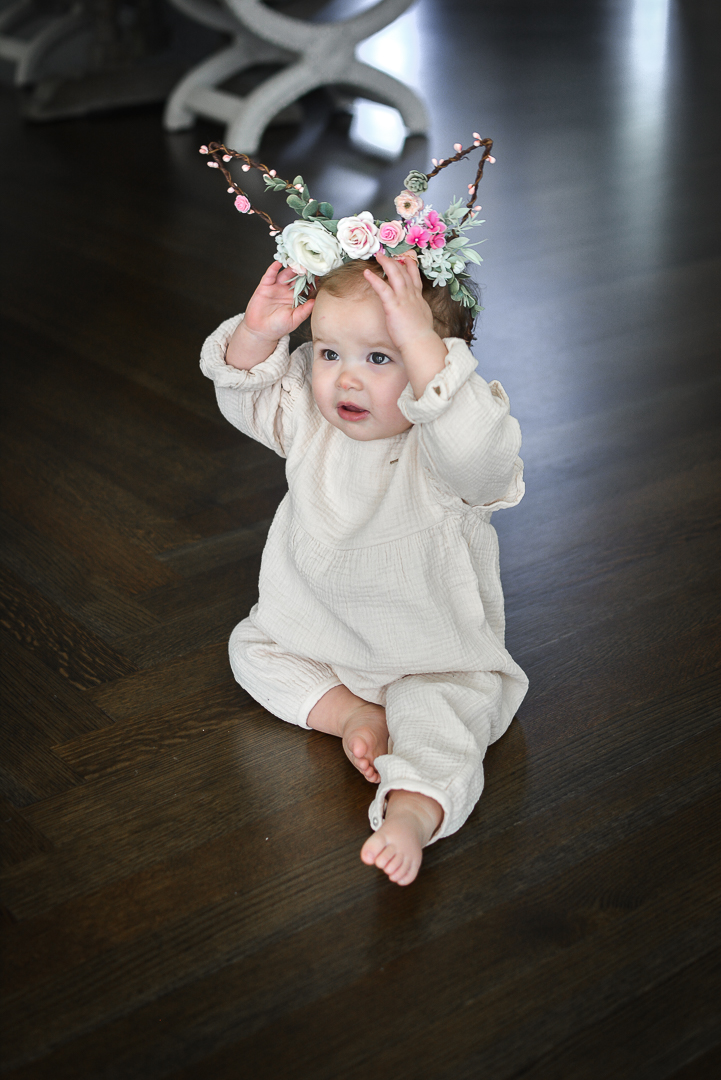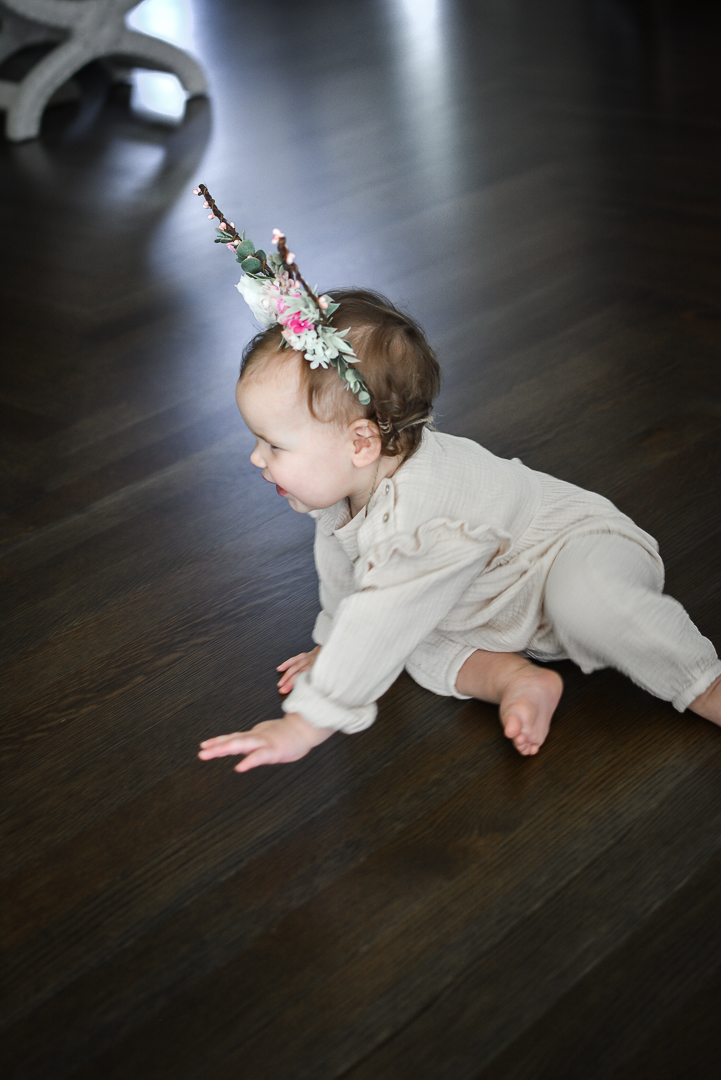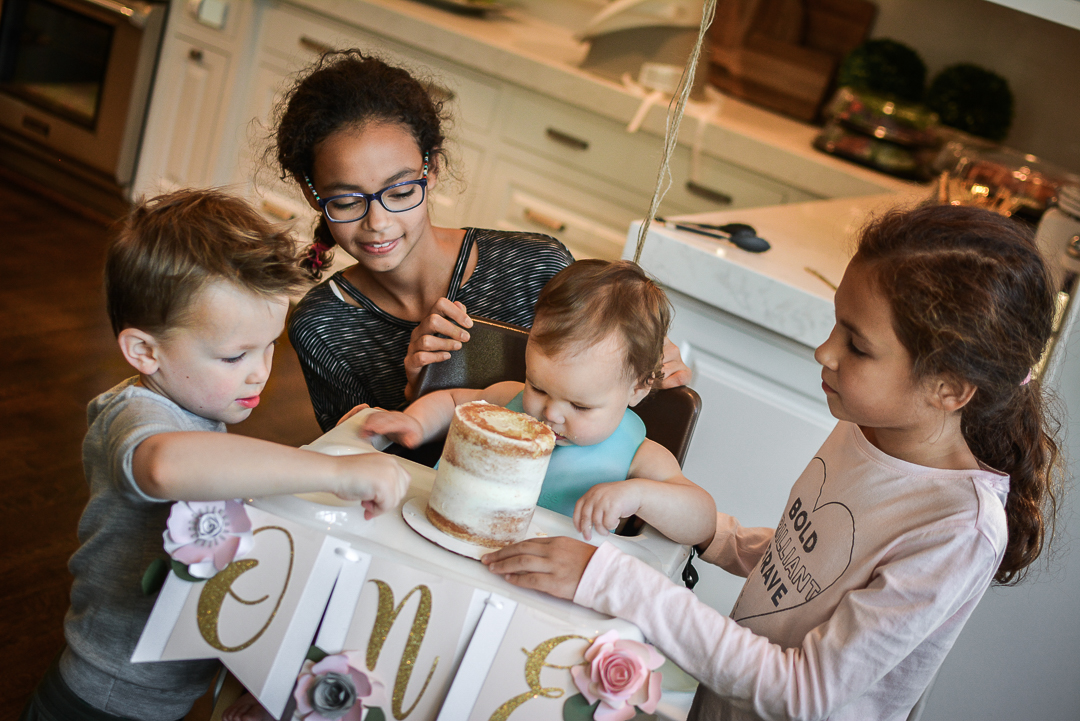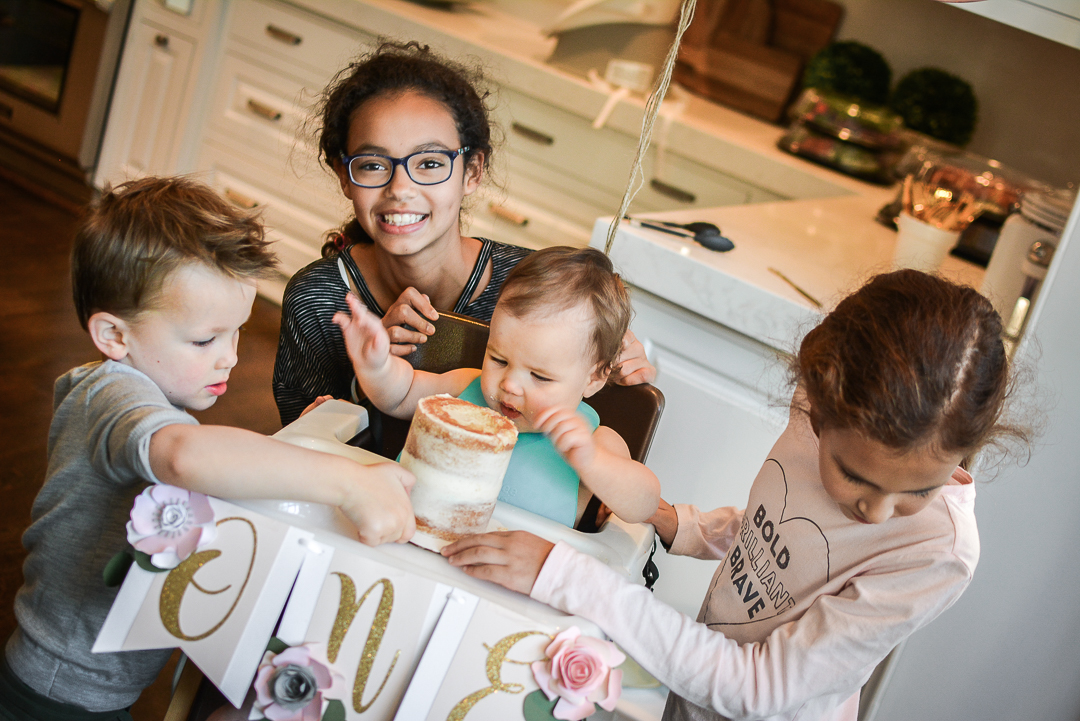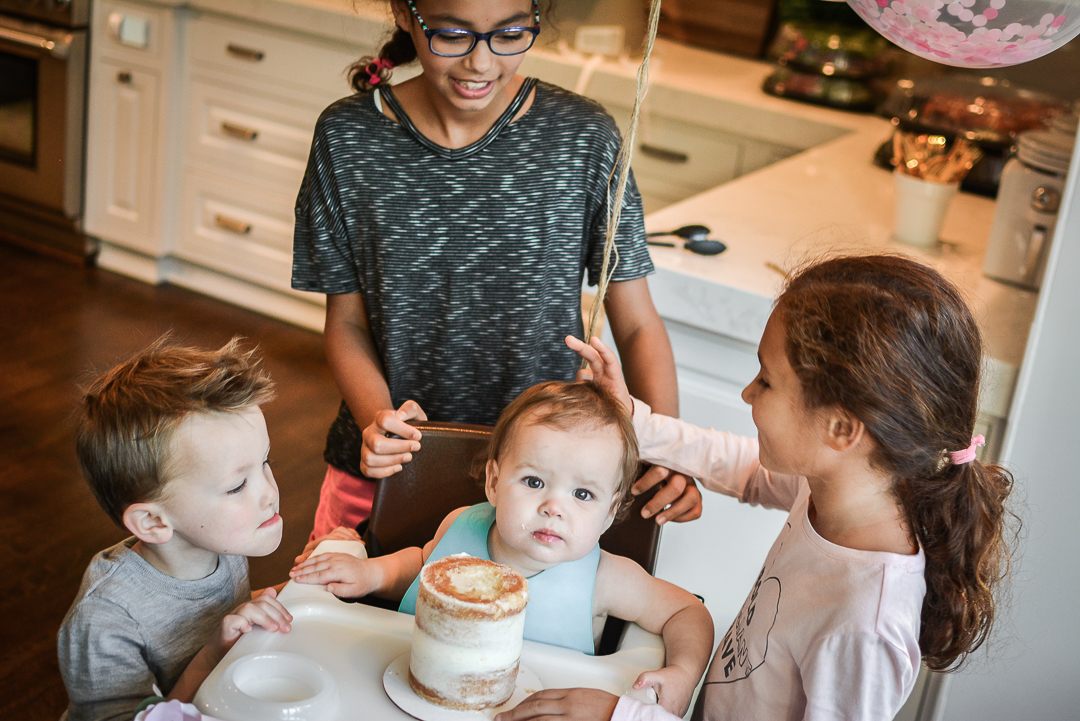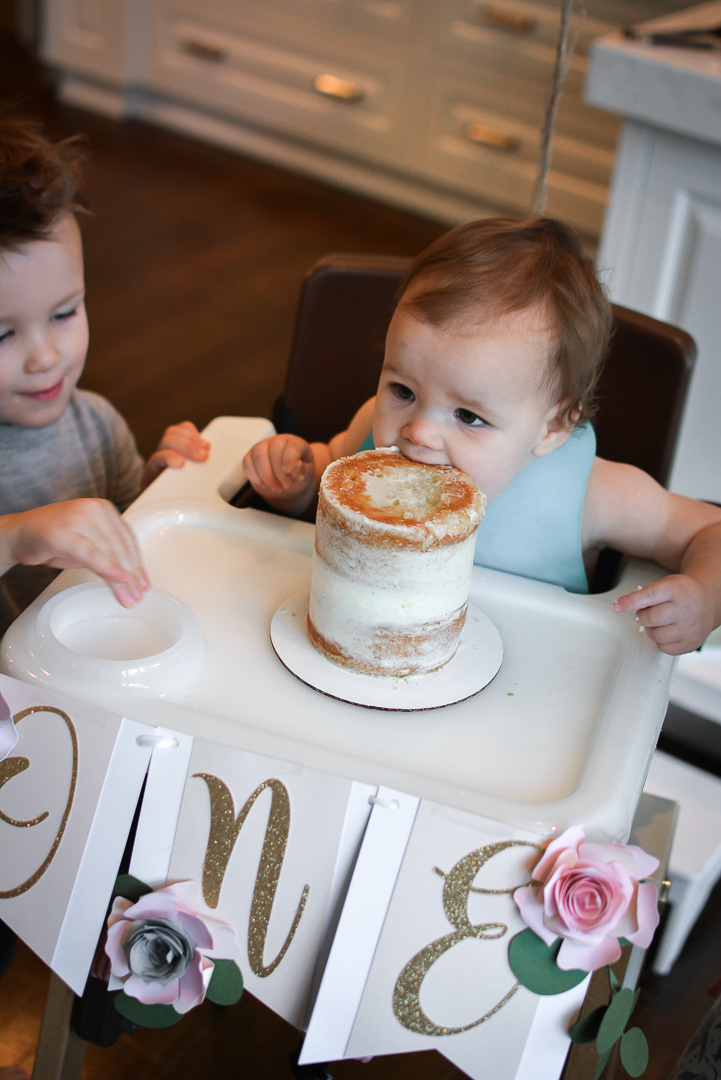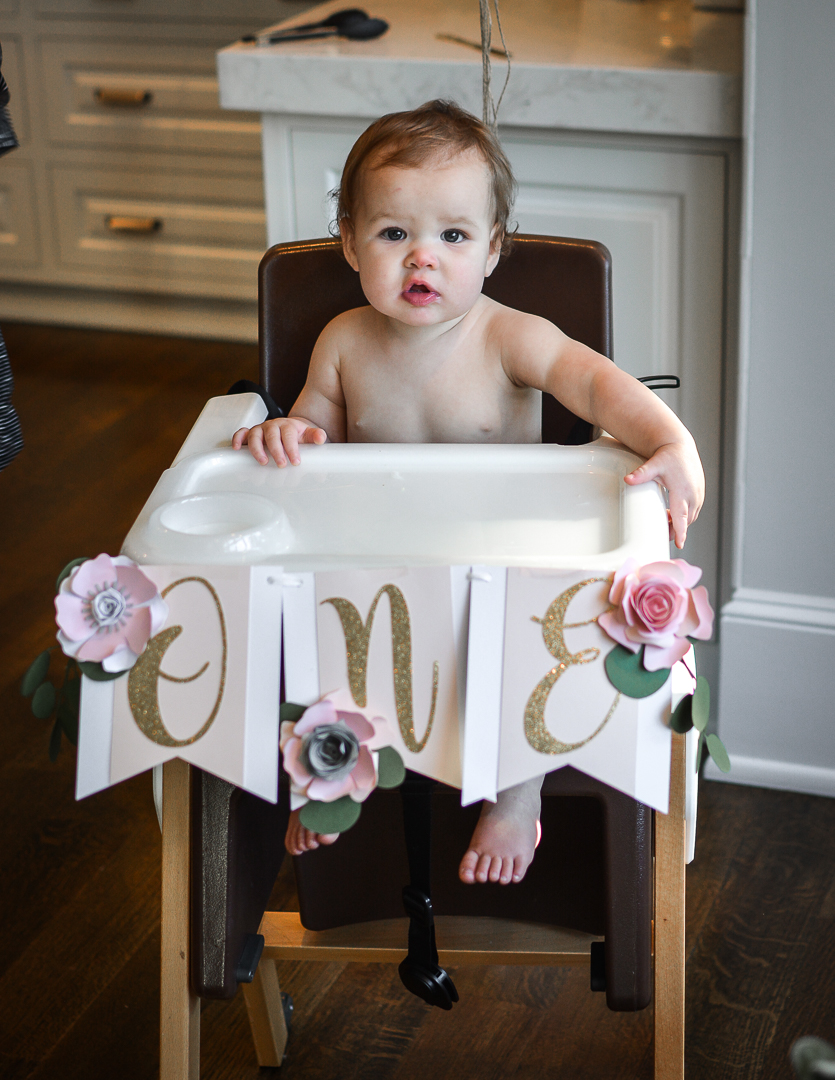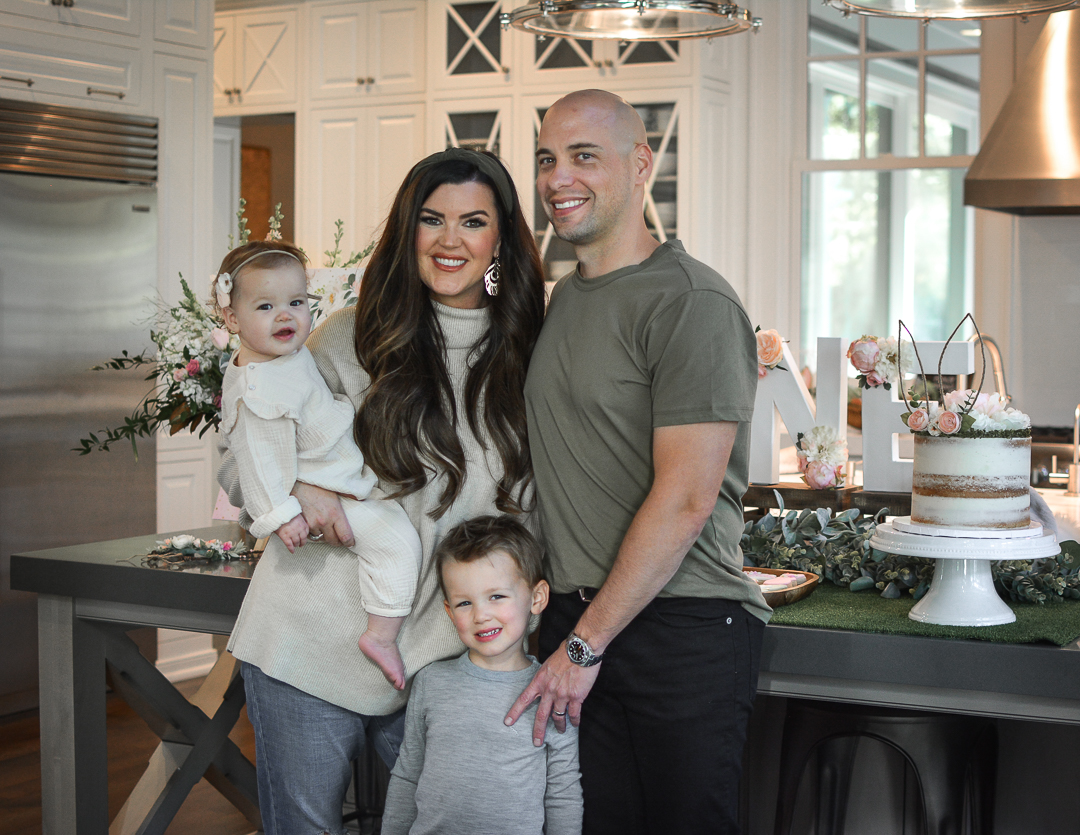 SHOP THE POST BELOW
| Decorations |

| Cake & Cupcake Items |

| Plates, Cups & Flateware |

| Miscellaneous Items | 

Hope you enjoyed this post as much as I enjoyed planning her celebration!
Thanks for reading, friends!
xoxo
Lindsey