Happy Wednesday, friends!
We have had a fairly jam-packed schedule recently filled with lots of quality family time. Two Saturdays ago, we all celebrated Ryan's 4th birthday with a party at my parents' house.  Ryan (not surprisingly) selected a Polar Express theme.  We opted for a family-only party so while I didn't feel any pressure to decorate a ton, it's always fun to put together at least a little something special for the kids.
Ryan is currently obsessed with the song,  "Hot Chocolate" from the Polar Express movie so a hot chocolate bar seemed like a great option for his party.  Let me be honest here, I had pinned several inspiration pictures of hot chocolate bars and had an elaborate vision of what I would create in my head.  Cut to the week of the party and I had done nothing except purchase a digital file of a sign for the hot chocolate set-up.  Cut to the day before the party and between decorating the house for Christmas, shopping and wrapping gifts, I had virtual nothing done.  I began to panic a bit.
You know who ultimately saved the day?  Target.  Target saved the day.  Emerson and I hopped in the car and headed to that magical place.  They had so many great toppings for hot chocolate!  Honestly, I was a bit surprised.
Once we had the toppings, I knew that it was time to go through my party supplies.  We have bins and bins of straws, easels, tassels, stickers, etc. from previous events.  I LOVE when I can utilize items that we already own.  The cotton was leftover from a project last year so I could picture using that for snow.  The little bottle brushes were from last year but I never ended up using them in our home so I packed them up.  I knew that I would like to have some sort of Christmas tree in the background so I grabbed the little one out of Ryan's room.  I had previously found the little plaid container in the dollar section at Target and knew that it would work perfectly for the hot chocolate bar as well.  It added the perfect pop of color.  The wooden mountains are actually bookends from Ryan's room and they worked so well!
I wasn't entirely sure about what I would create with everything with such limited time but it all came together.  That's why I wanted to share with you all.  This setup (or a similar one) is SO simple and can be done with very little time…a quick visit to Target and your local craft store and D-O-N-E.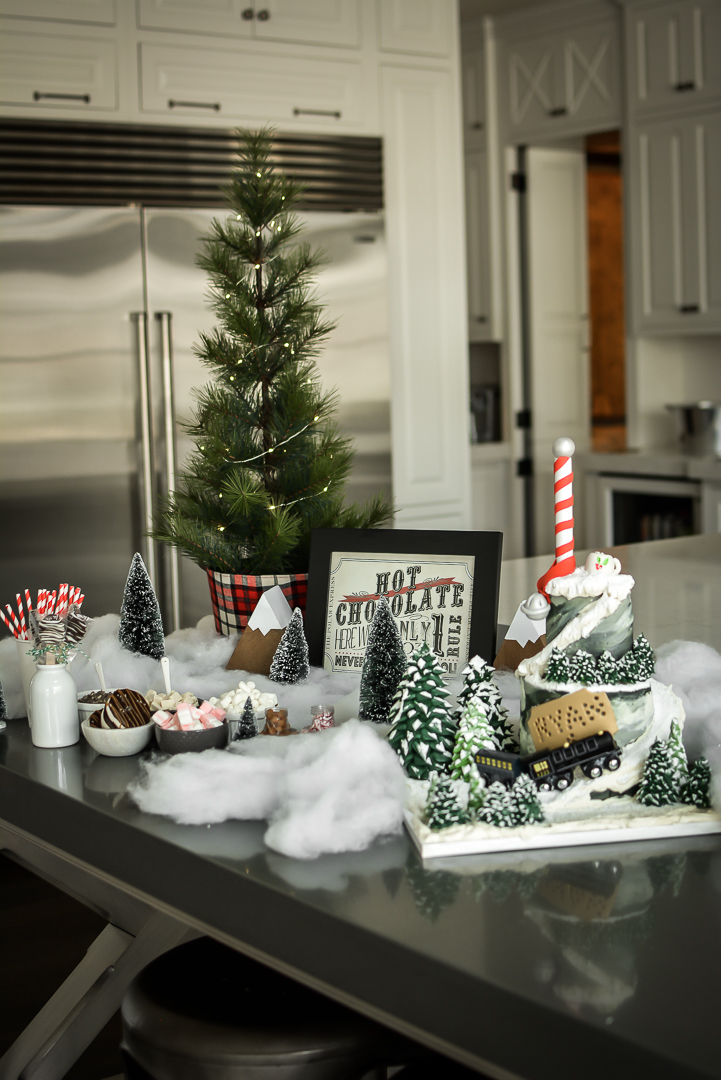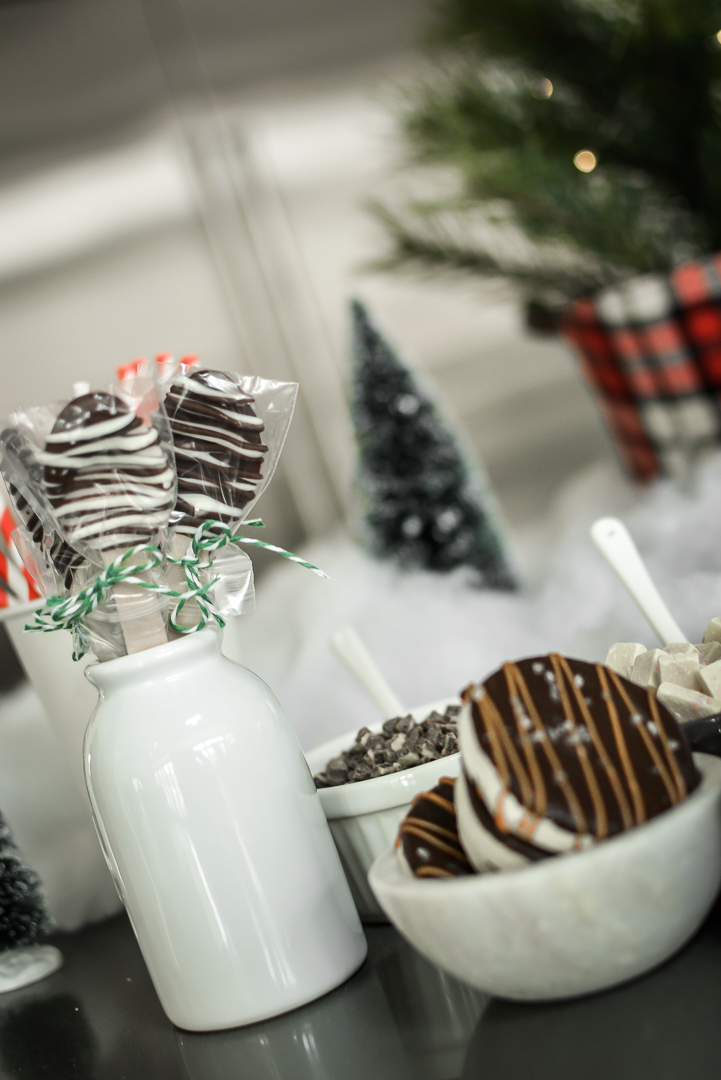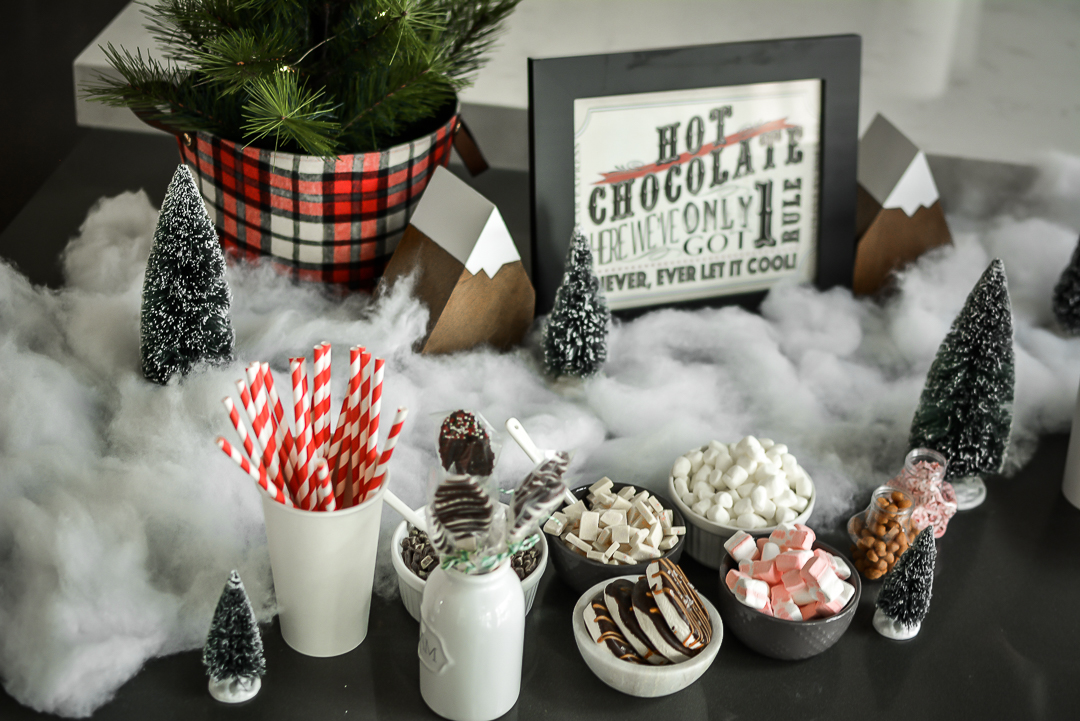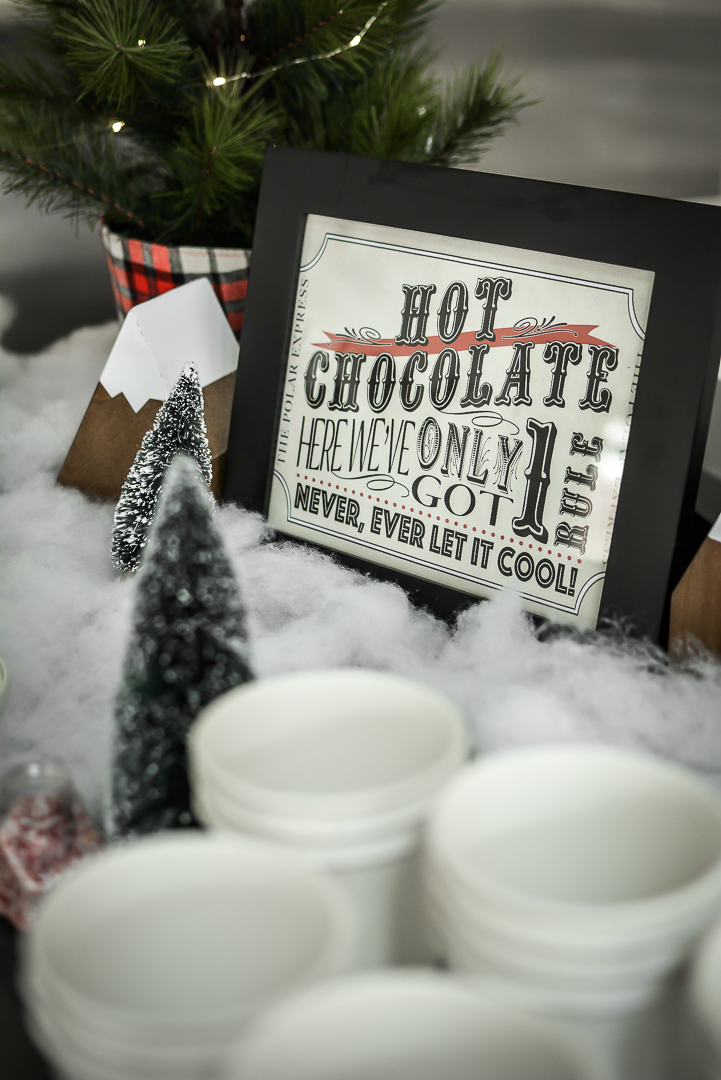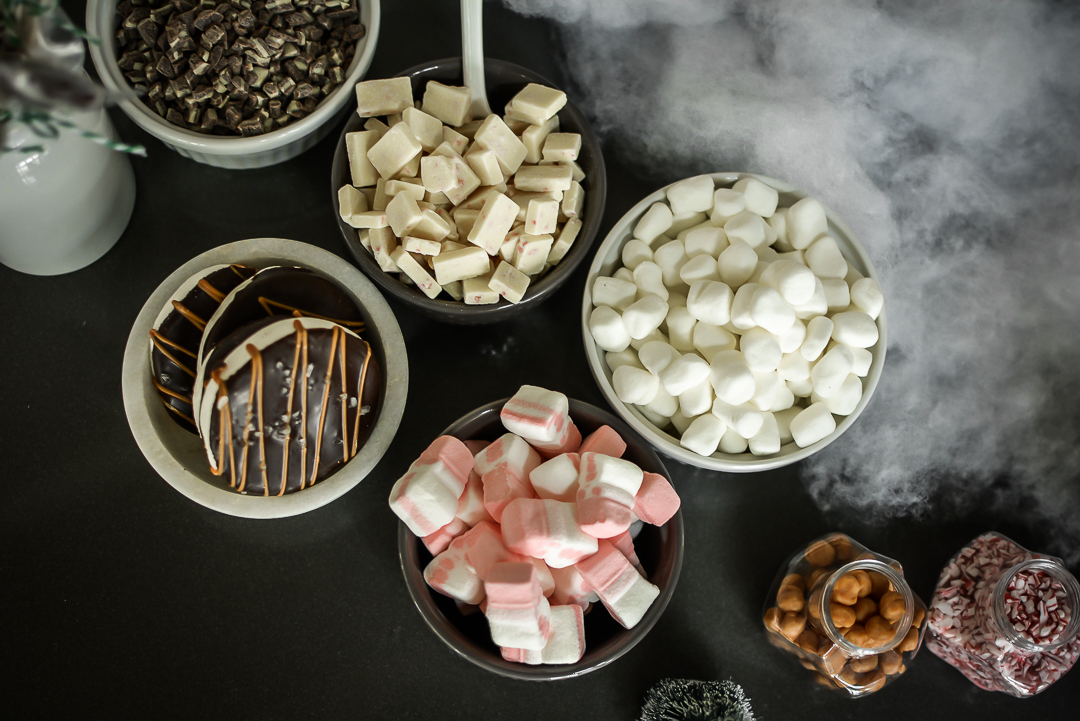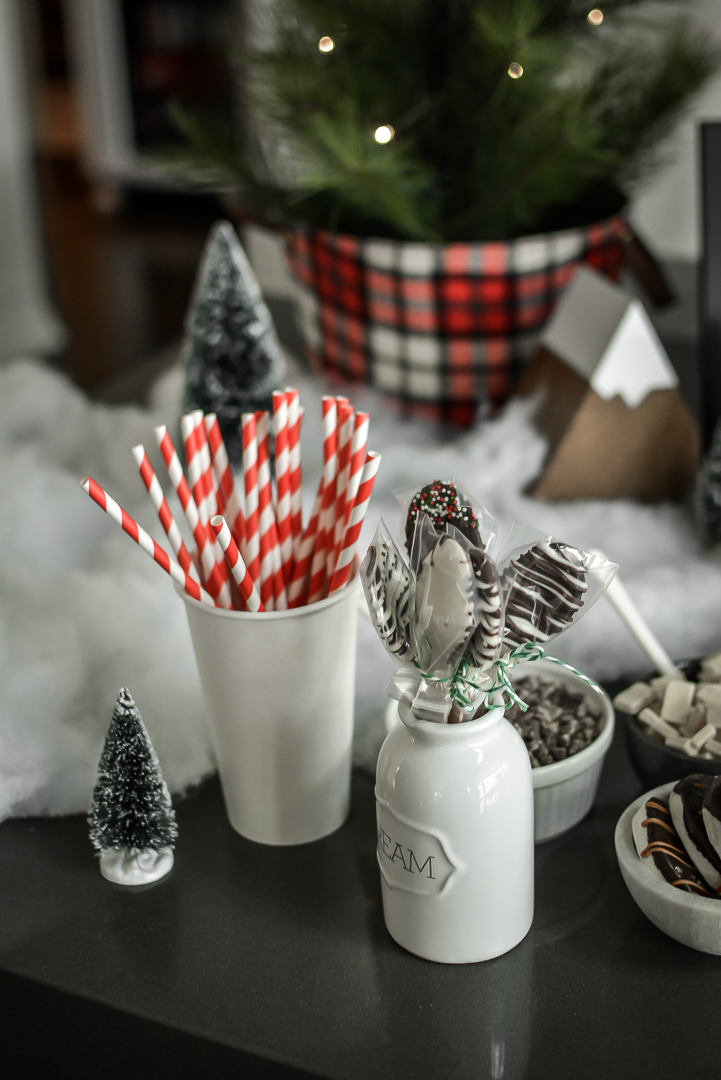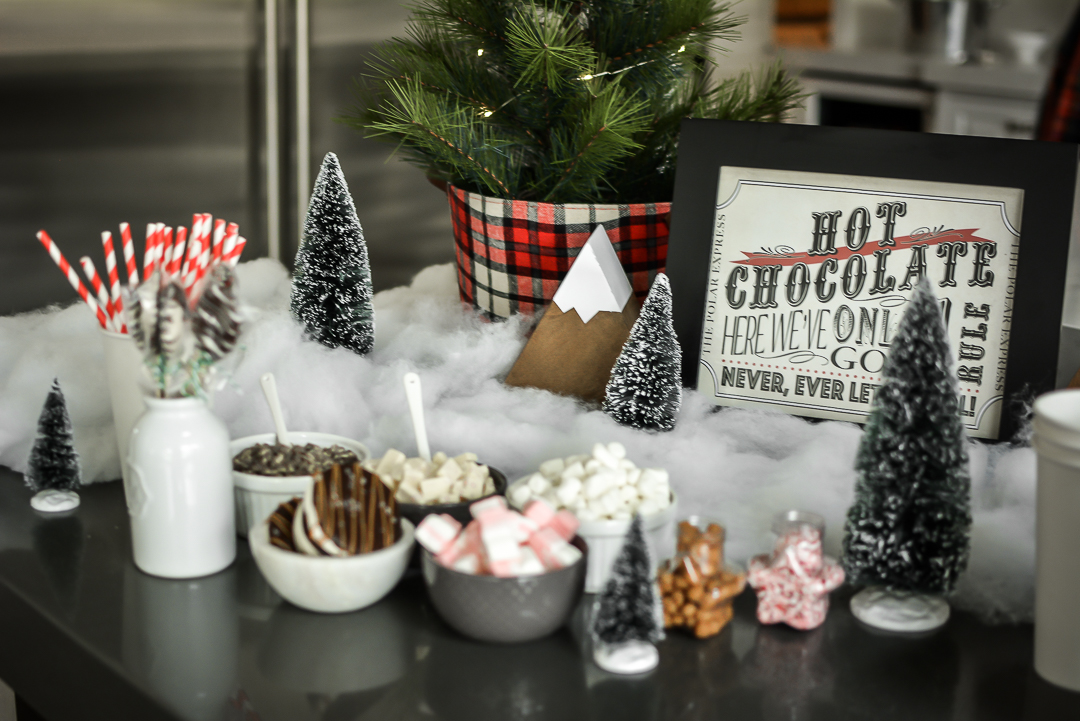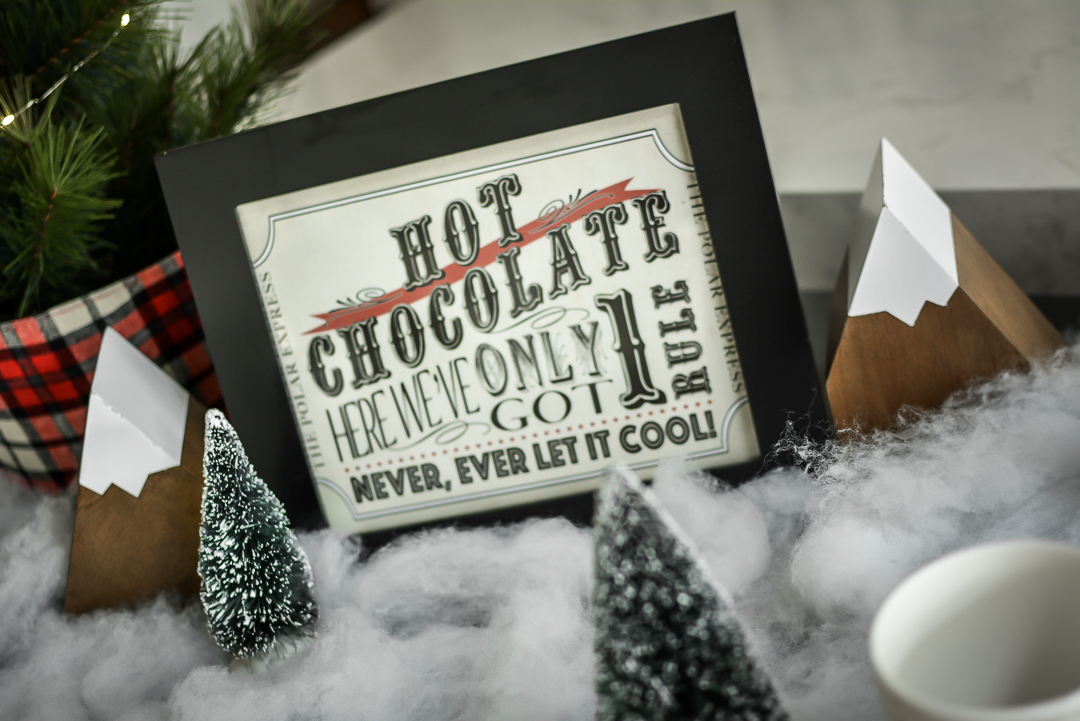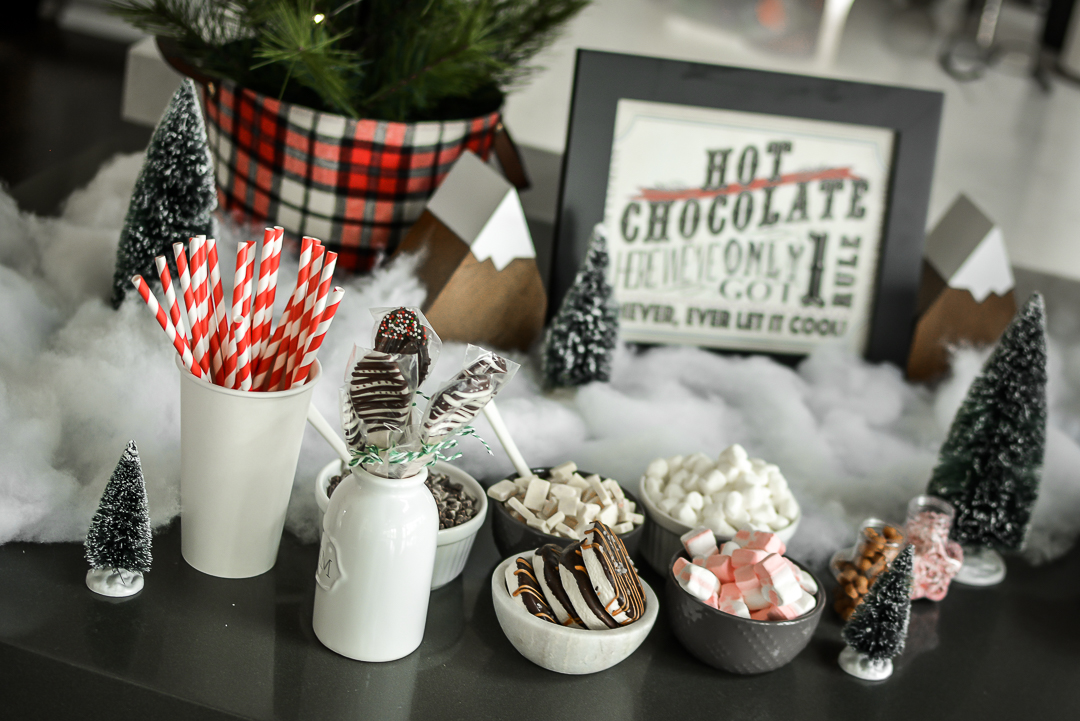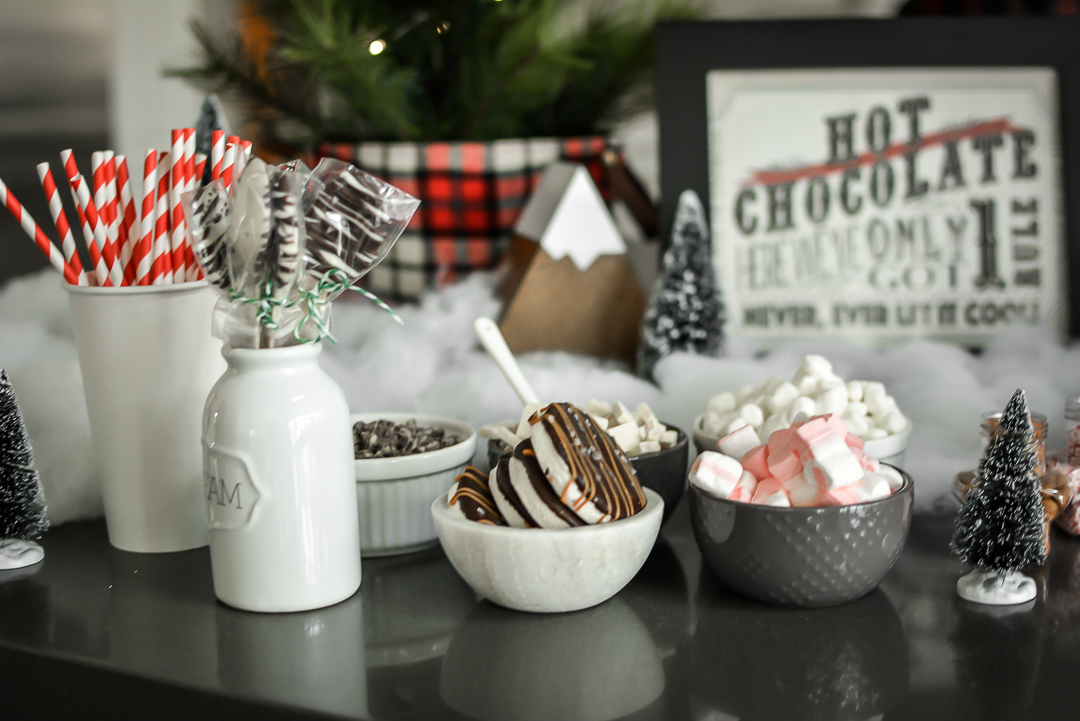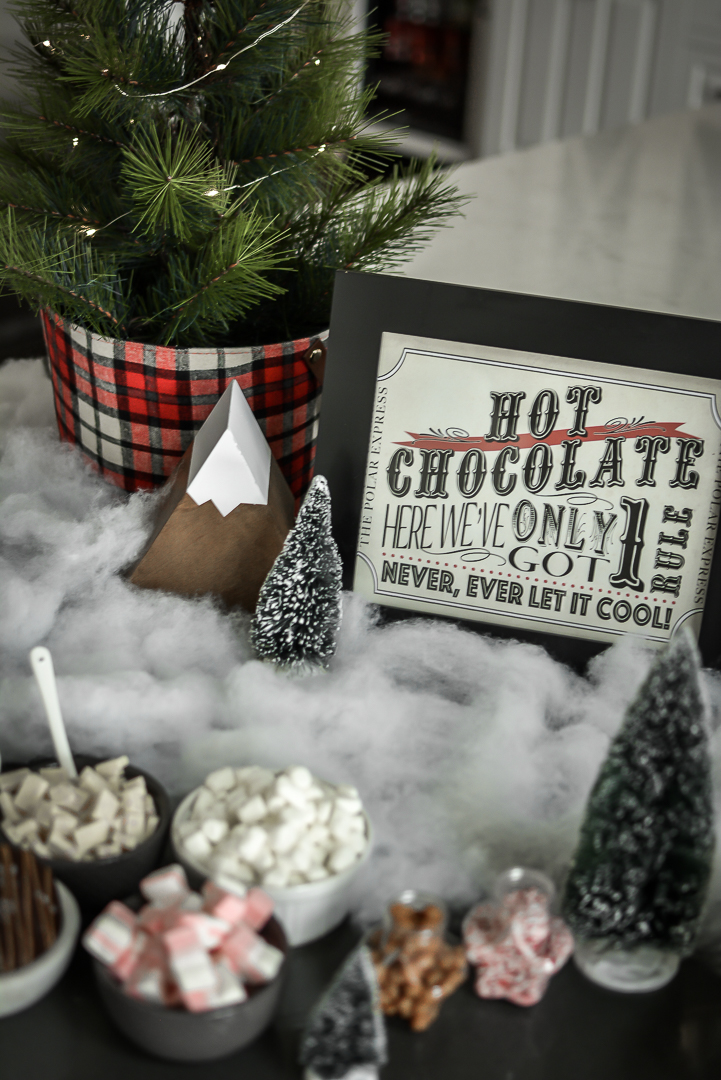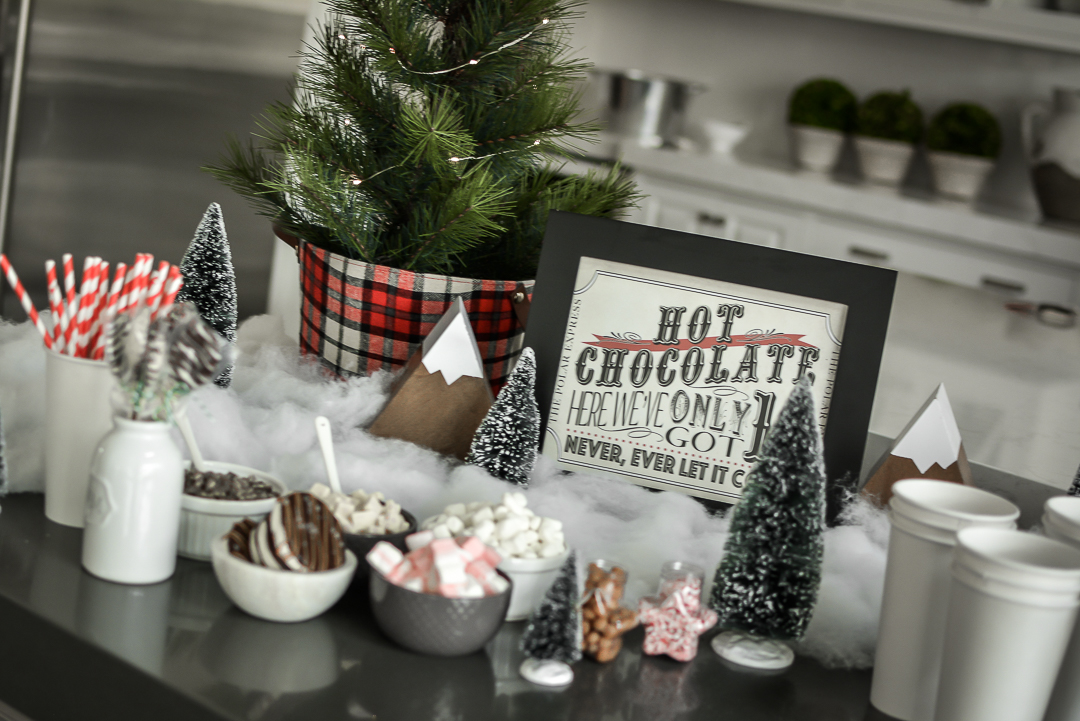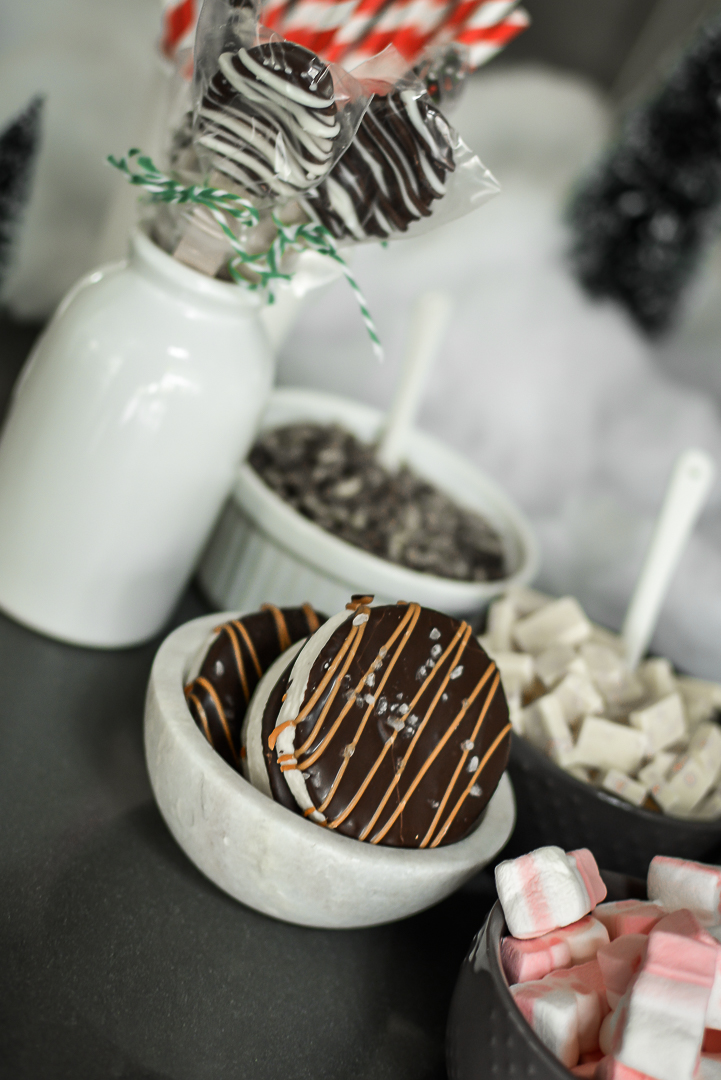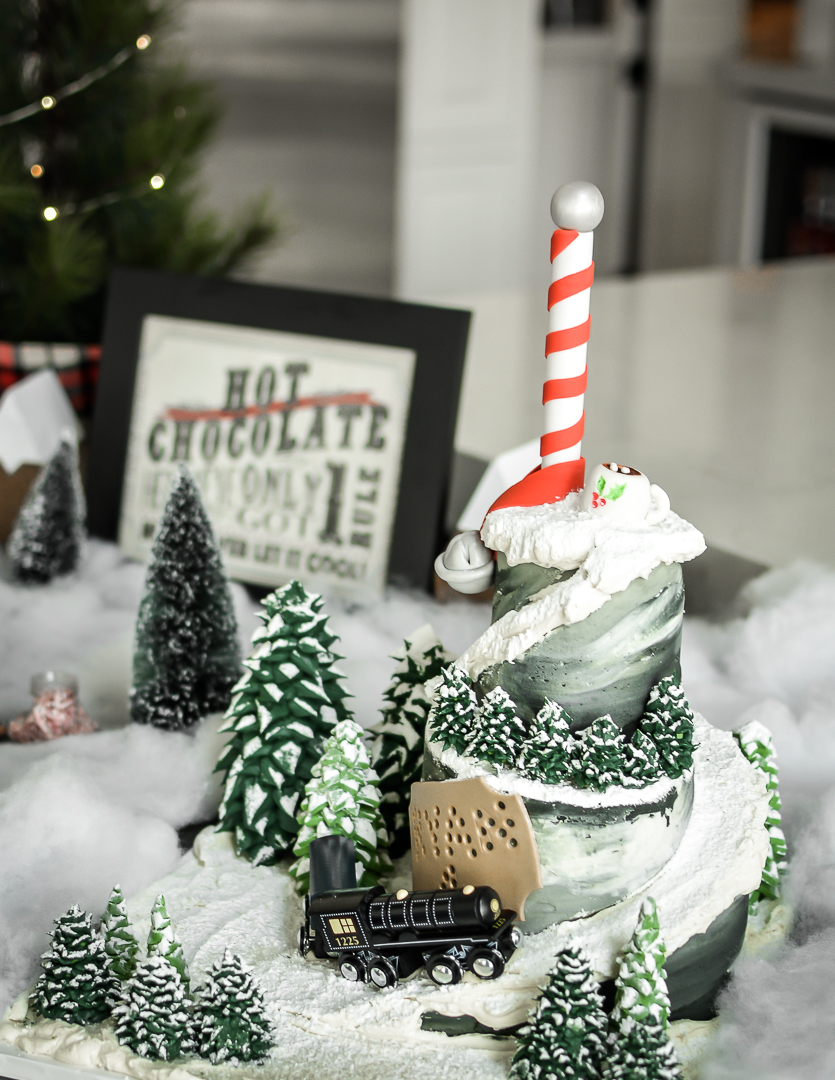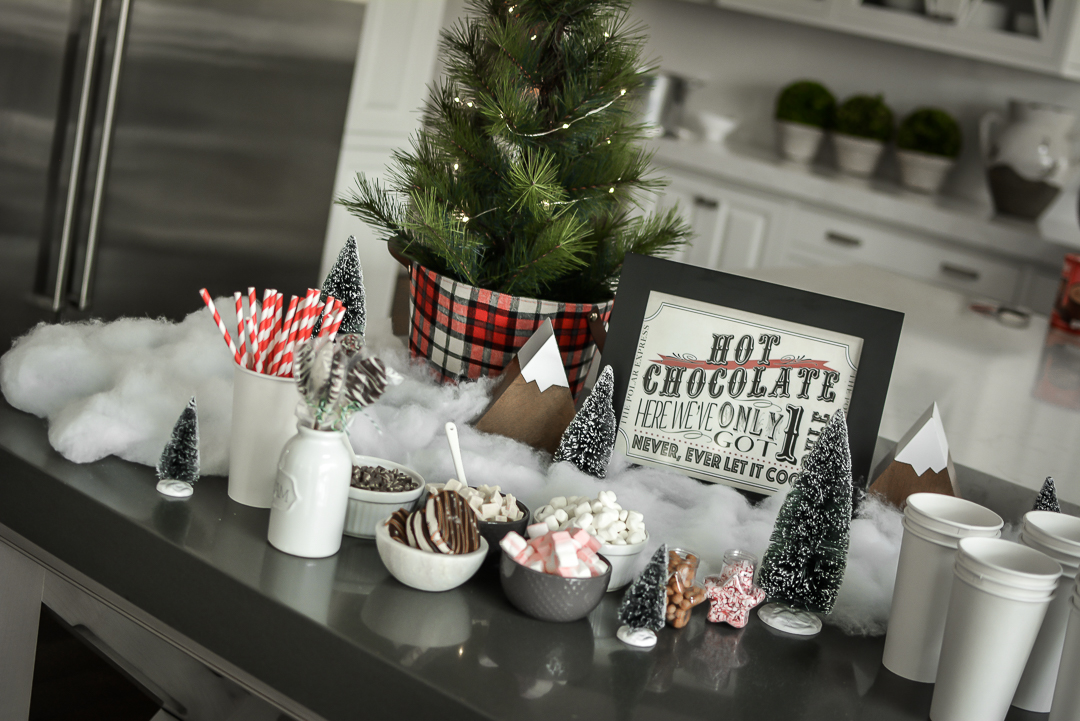 Would love to see pictures of what you all come up with if you put together your own hot chocolate bar!
| SHOP THE POST BELOW |

xoxo
Lindsey