If you have followed along for awhile, you may have noticed that my love for Restoration Hardware runs pretty deep.  While we have invested in some pieces for our home, I also love hunting for less expensive lookalike items as well.  It's also fun to try and create RH-inspired looks within our home for just a fraction of the RH price tag.
In this particular case, I wanted to add some texture and a tiny pop of color to my parents' neutral dining room.  I have always loved the way Restoration Hardware stores utilize greenery in simple ways to make a dramatic impact.  They often use moss in their designed rooms and it instantly adds interest.  RH also uses succulents to fill their planters while simultaneously adding a bit of color.  While this looks amazing, my mom had specifically requested that I do something low maintenance.  She wanted a filler that would maintain itself and so moss seemed an obvious choice.  Also, it is inexpensive and accessible at all large craft store chains so that was a definite plus.
Let me share some RH images of my inspiration for this little project…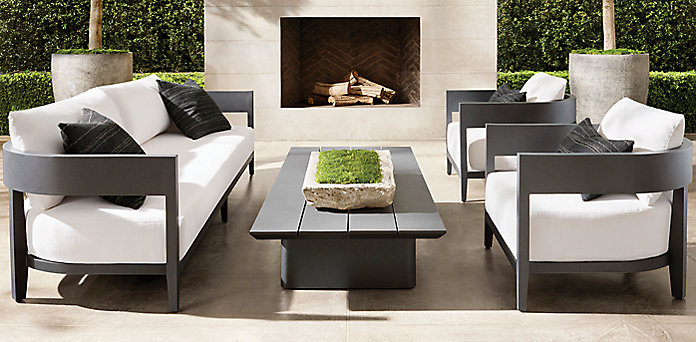 I will show you how I easily and inexpensively transformed the large planter centerpieces on their dining room table.  Here is a look at what the planters looked like prior to the project began…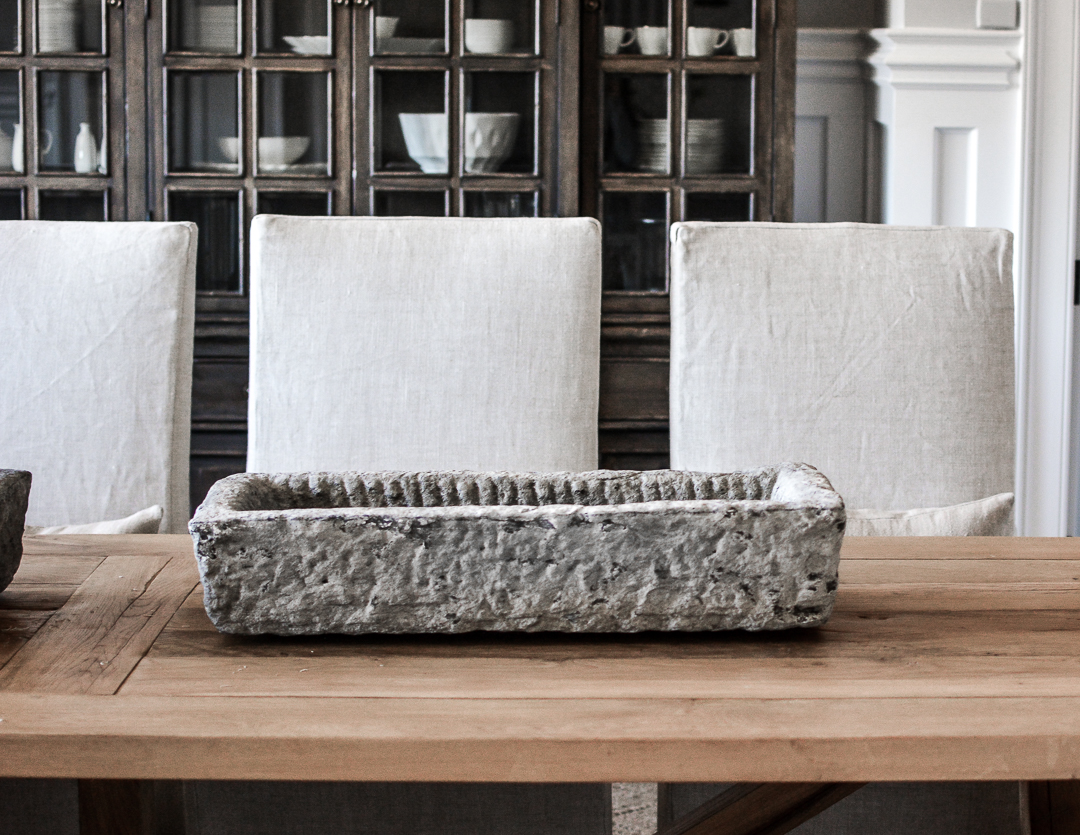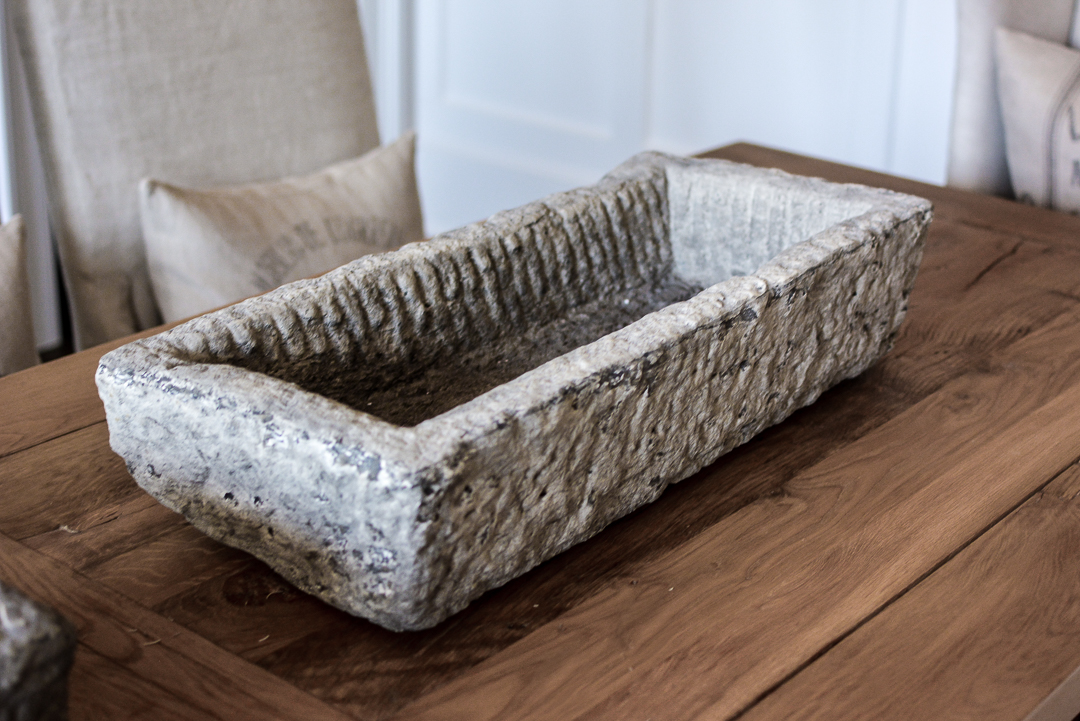 First up, I purchased a large bag of Spanish Moss at a local craft store.  Because the Spanish moss is so much fluffier than preserved mood moss, I figured that it would be the perfect "filler" for the majority of the planters.  This was definitely a choice to help keep the cost of this project down…and it worked!  I lined the Spanish moss along the interiors of both planters, leaving just a couple of inches bare at the top.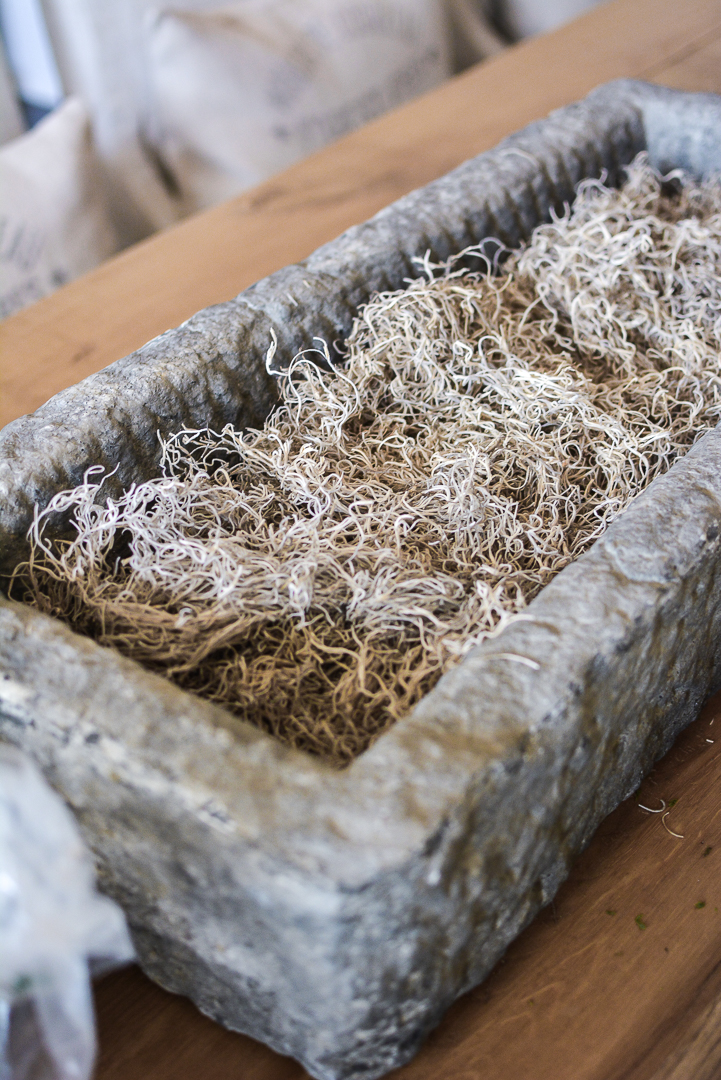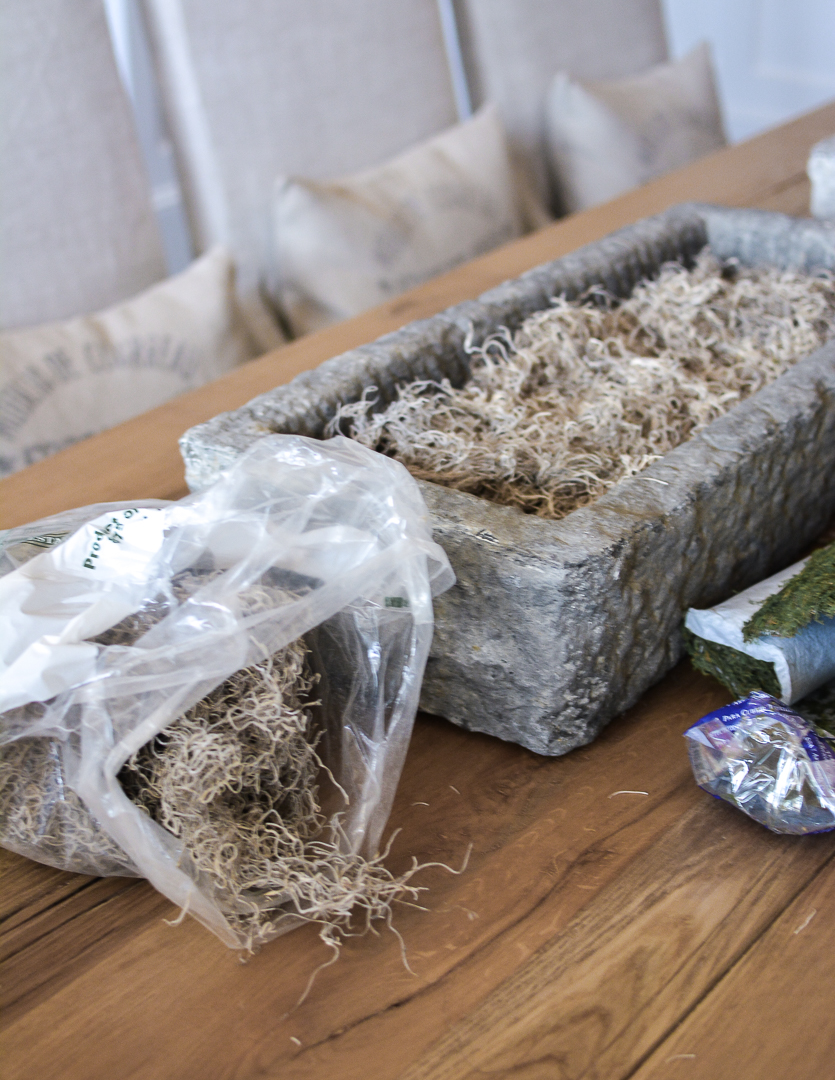 Onto the next simple step, I started to place Forest Moss directly on top of the Spanish Moss.  I took my time to layer everything so that you couldn't see the Spanish Moss peek out below.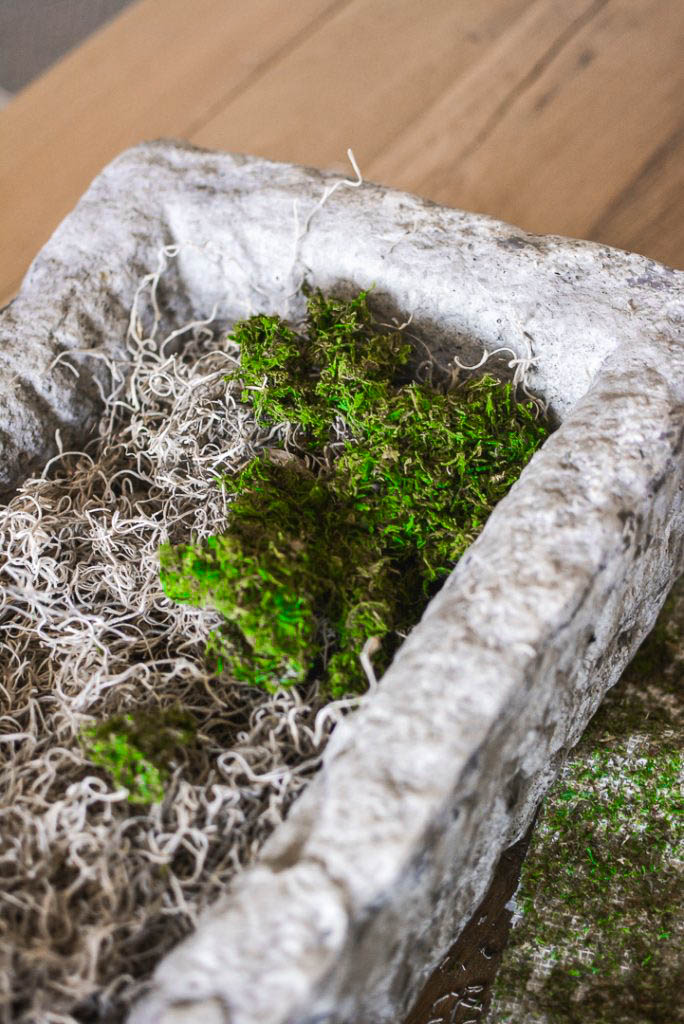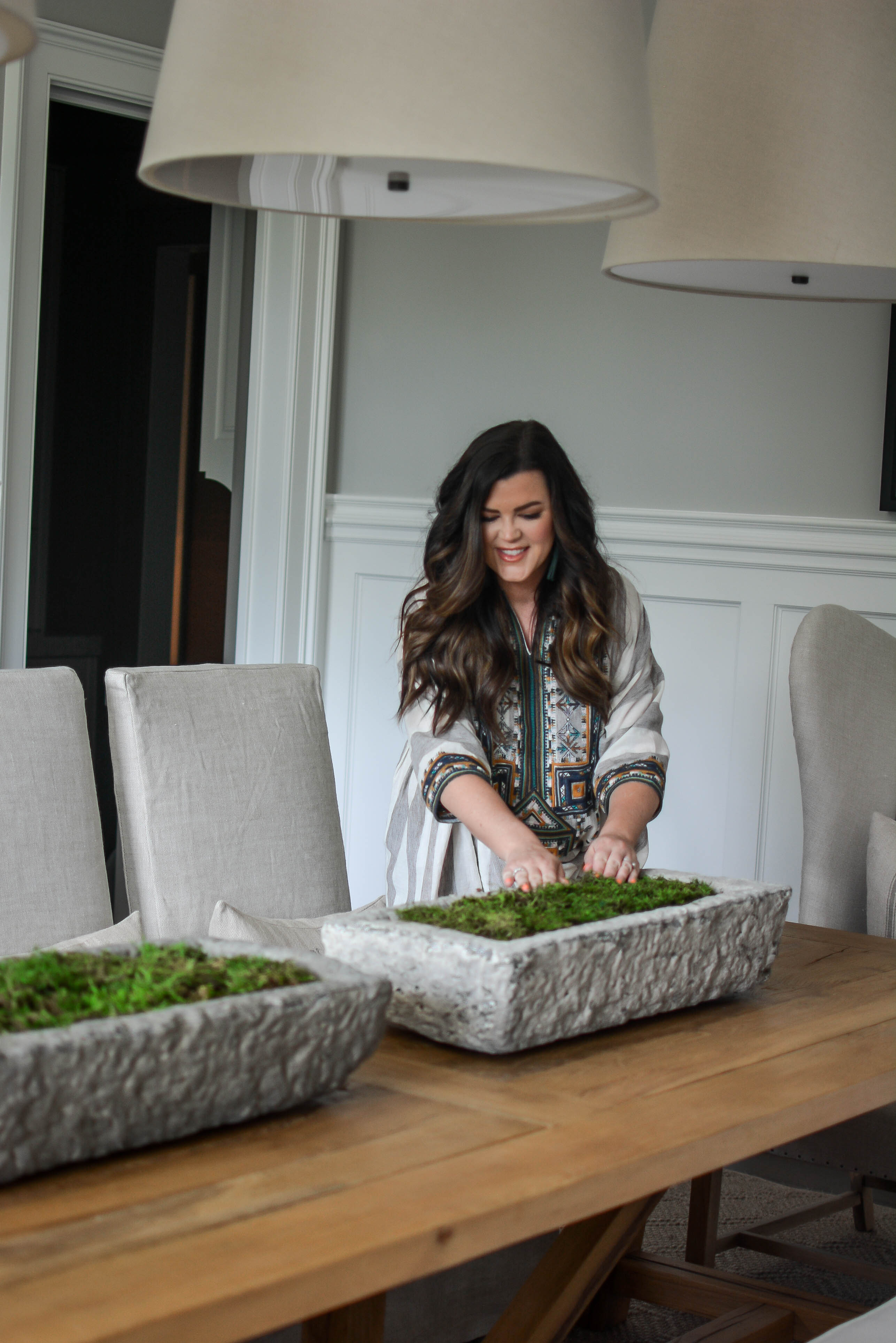 Alright, friends…that's all!  Two simple steps and the planters were complete.  Want to see how they turned out?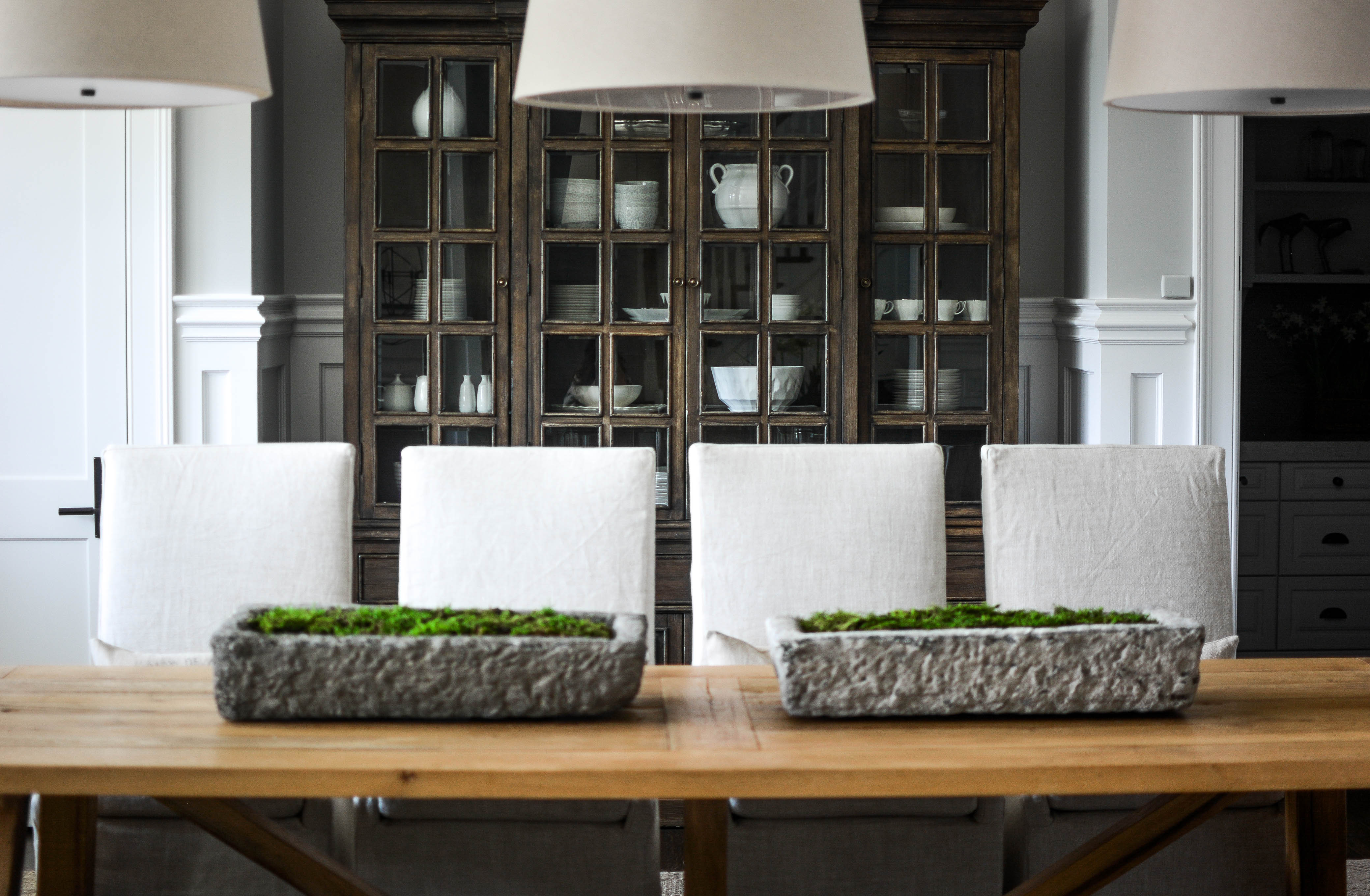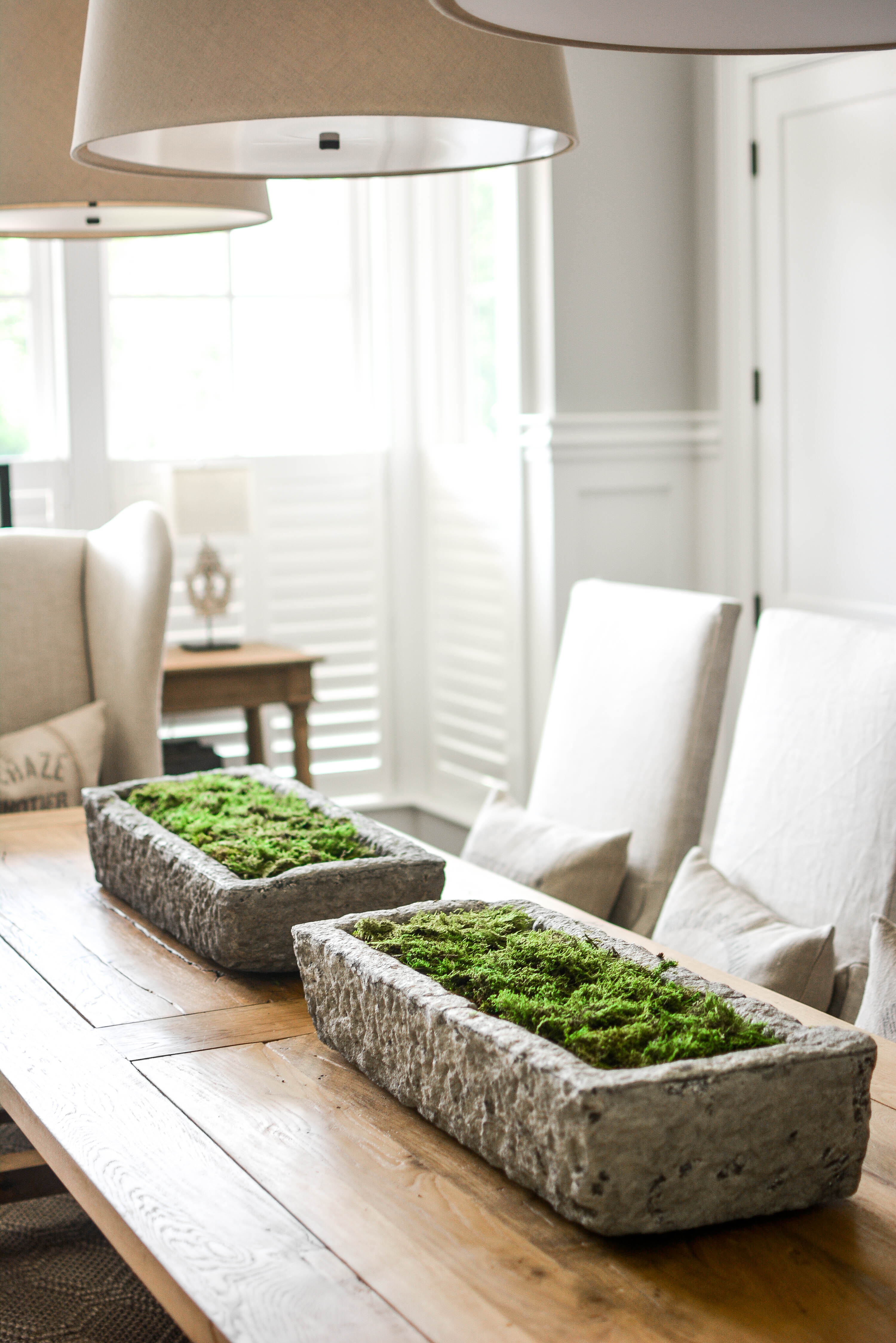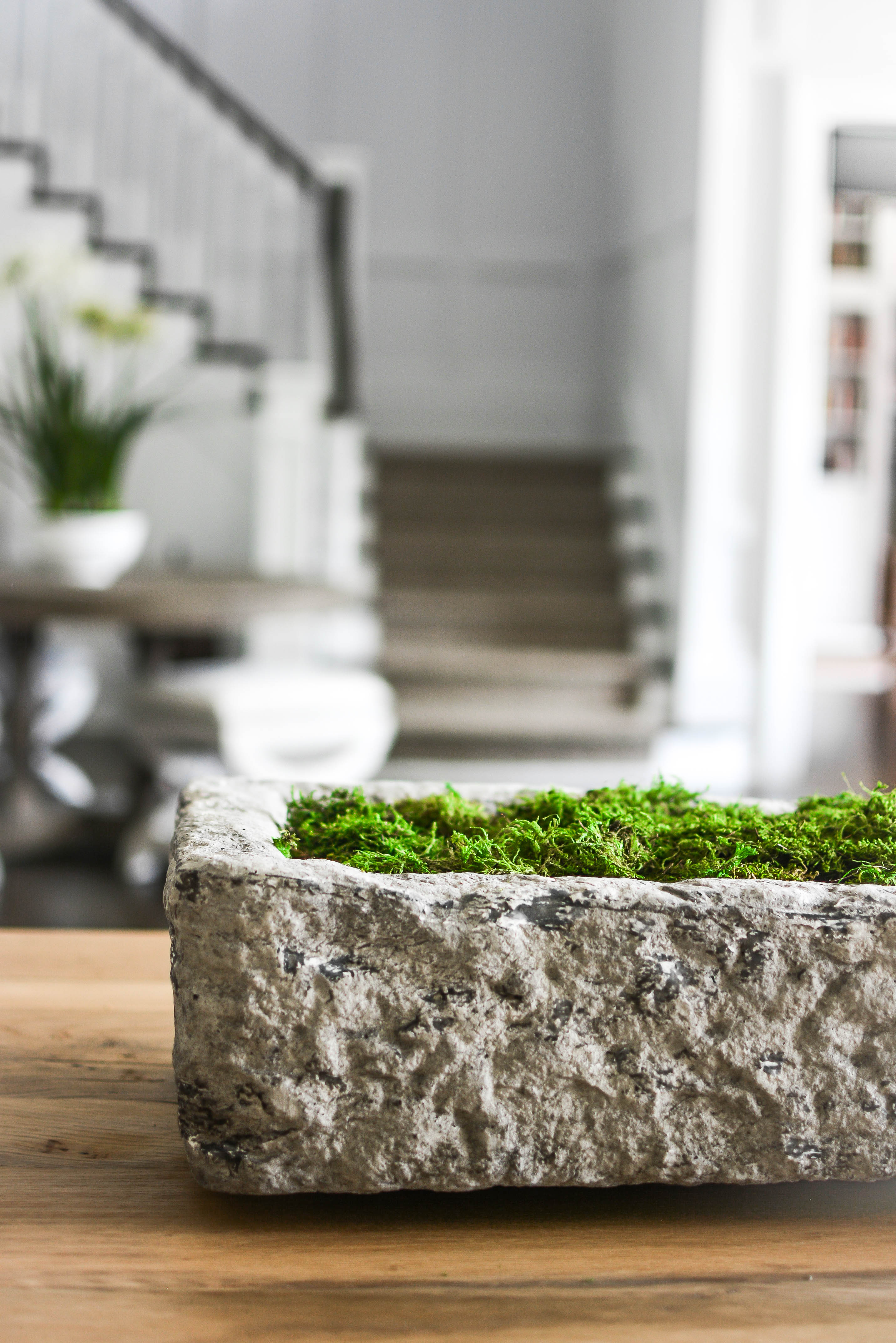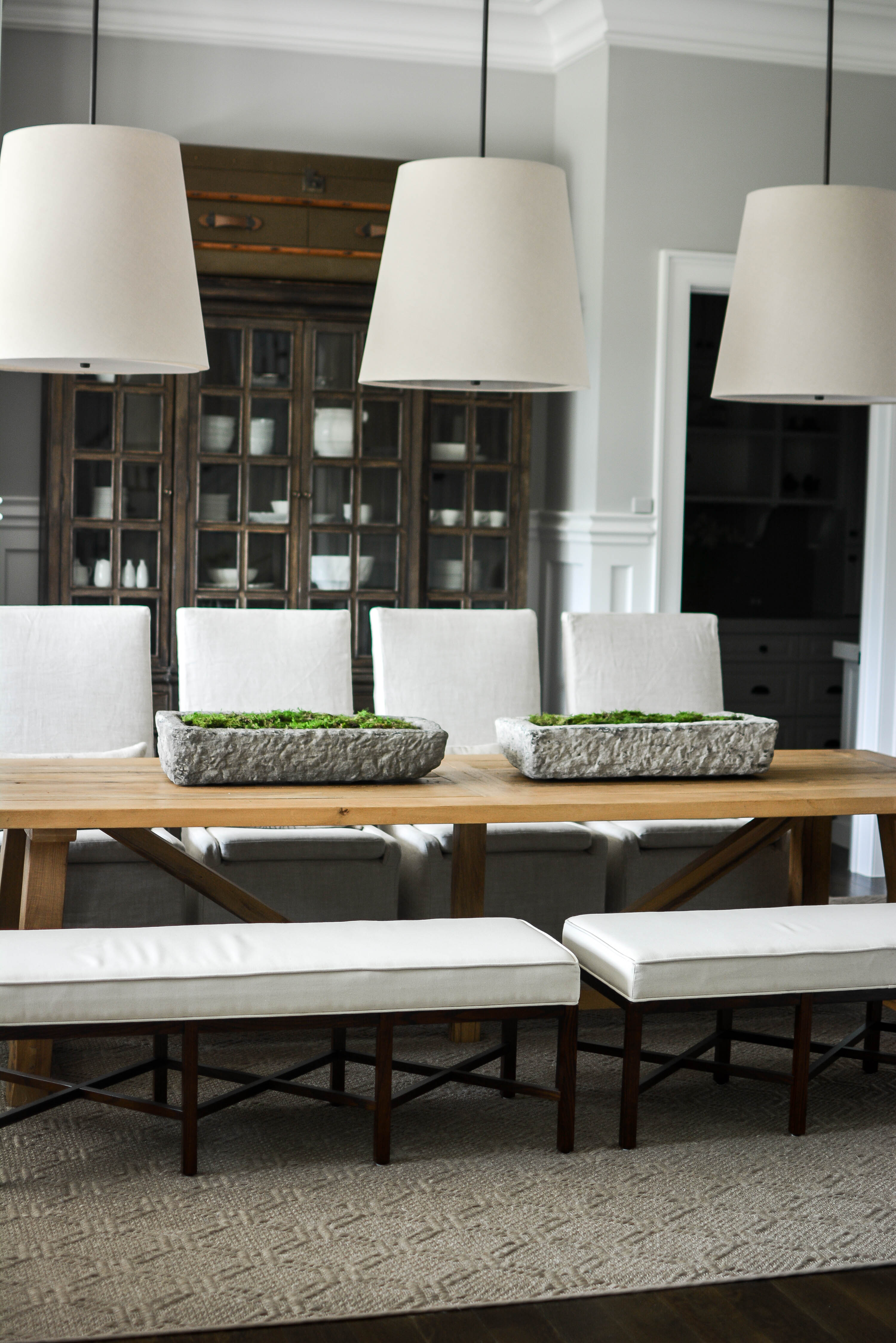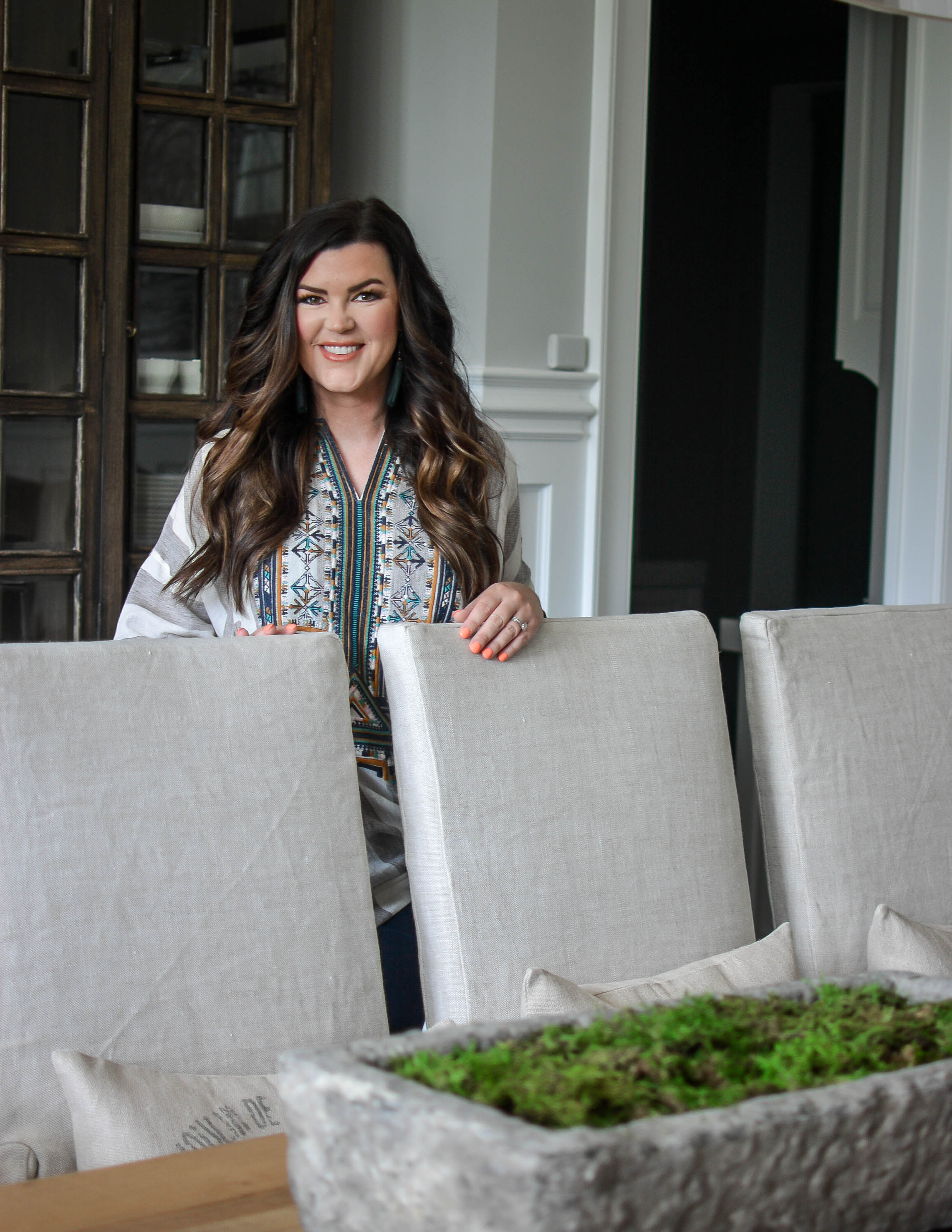 This is such an easy way to bring some greenery and texture into various spaces throughout your home.  It can be done in any type of planter, vase or bowl.  In fact, I am going to fill my beloved dough bowl (in our dining room) with moss. I'll be sure and share pictures on Instagram!
Hope that you all are having a beautiful day!
xoxo
Lindsey