It's no secret that I find it difficult to resist a great chambray piece.  They tend to be incredibly versatile and transition well from season to season.  If you have been following the blog since the beginning, you may remember that Tiffany and I did a series in which we featured one chambray piece in a look every day for a week.  Clearly, the chambray love affair has been going strong for years.  The fabric has proven its' longevity and I don't foresee its' popularity diminishing any time in the near future.  Plus, chambray washes so beautifully and wears so well.  As long as you take care of your pieces, they can quite literally last you forever.
It isn't rare that I am able to run out and shop by myself.  Typically, I have at least one little monkey with me so, needless to say, I do most of my shopping online.  However, on a recent Saturday, I headed over to the mall.  Within two minutes of entering the first store, this chambray dress caught my eye.  I scooped it up in my arms and then just seconds later, realized that it came in another pattern.  After debating whether I really "needed" both, I ended up with the two styles draped over my arm.  (It was later learned that it actually comes in three different styles/colors.)
There are two main reasons why this dress is an awesome find.  Firstly, the length is perfect.  I'm 5'10 so often times dresses look more like shirts once I try them on.  This is a dress that I might not necessarily wear at the playground but I don't feel the need to tug and make sure that everything is covered up.  Secondly, it can be worn for countless different occasions.  Pair it with heeled sandals for a shower, flip flops for nights at the beach or booties when fall rolls around.  As far as sizing goes, I opted for a Large and it fits perfectly.  (That's my typical size in dresses like this one.)
All of my current favorite chambray dresses are linked below!  There are a ton of options…different styles and varying price points.
Hope you all are having a wonderful week!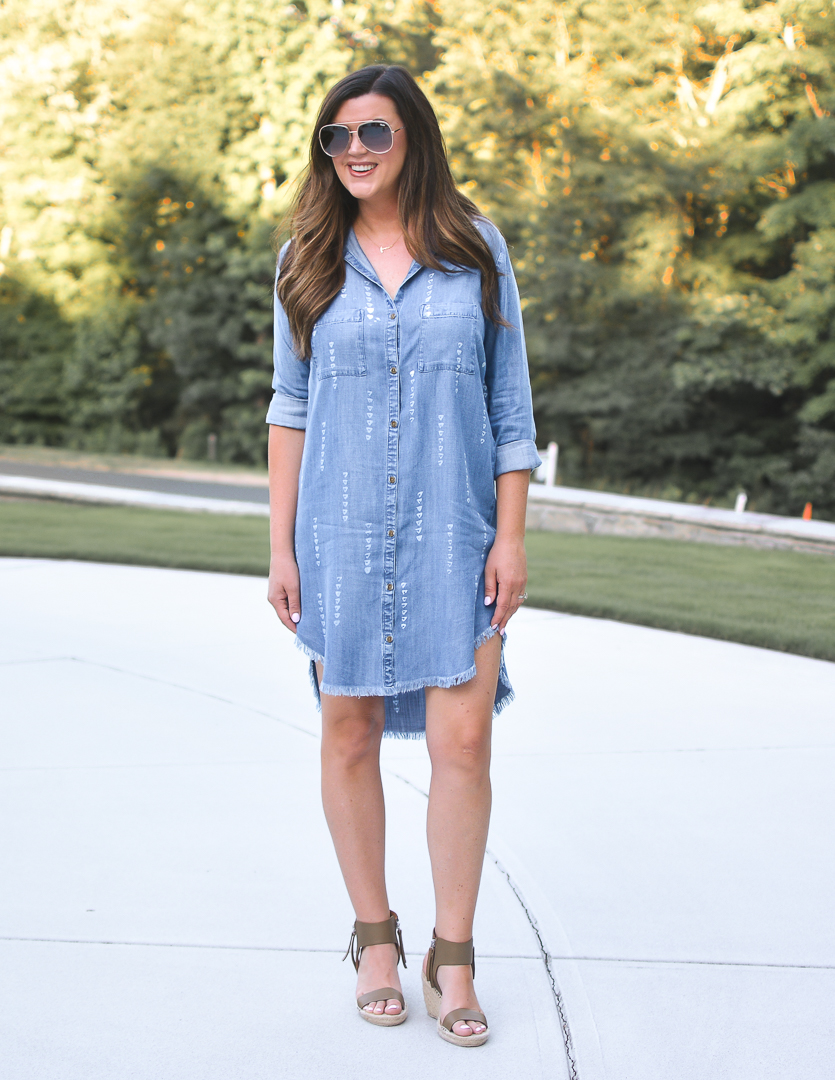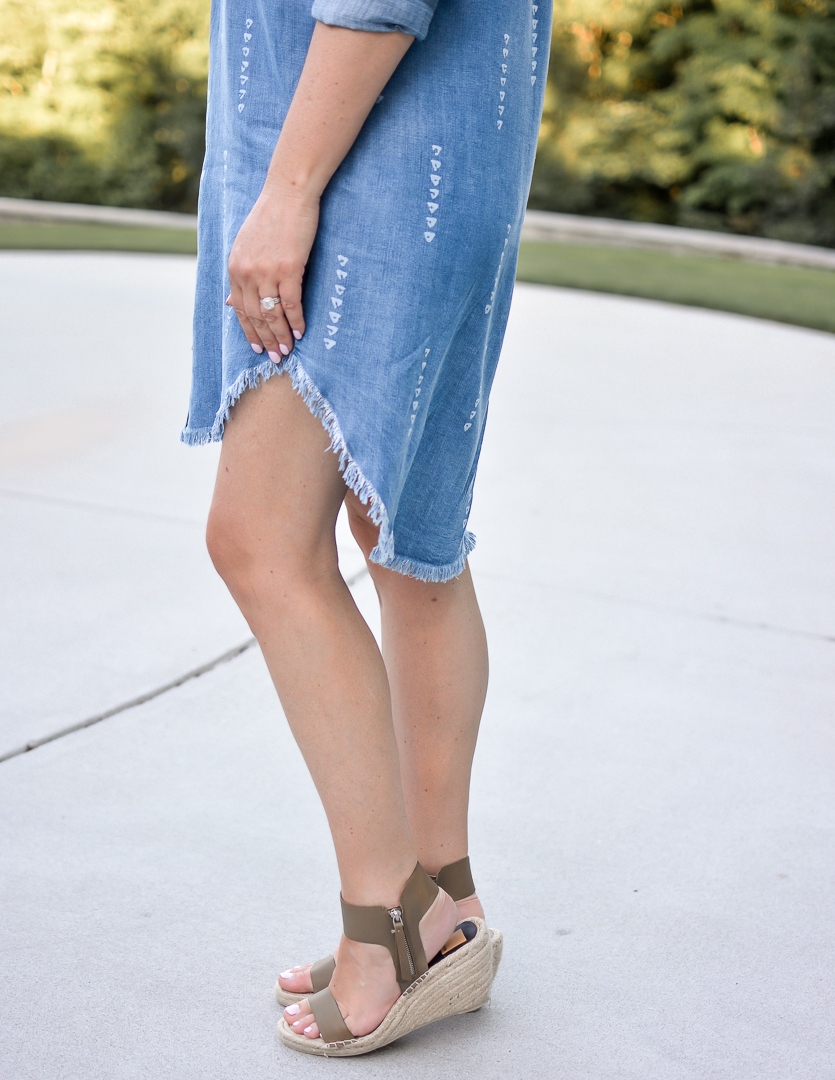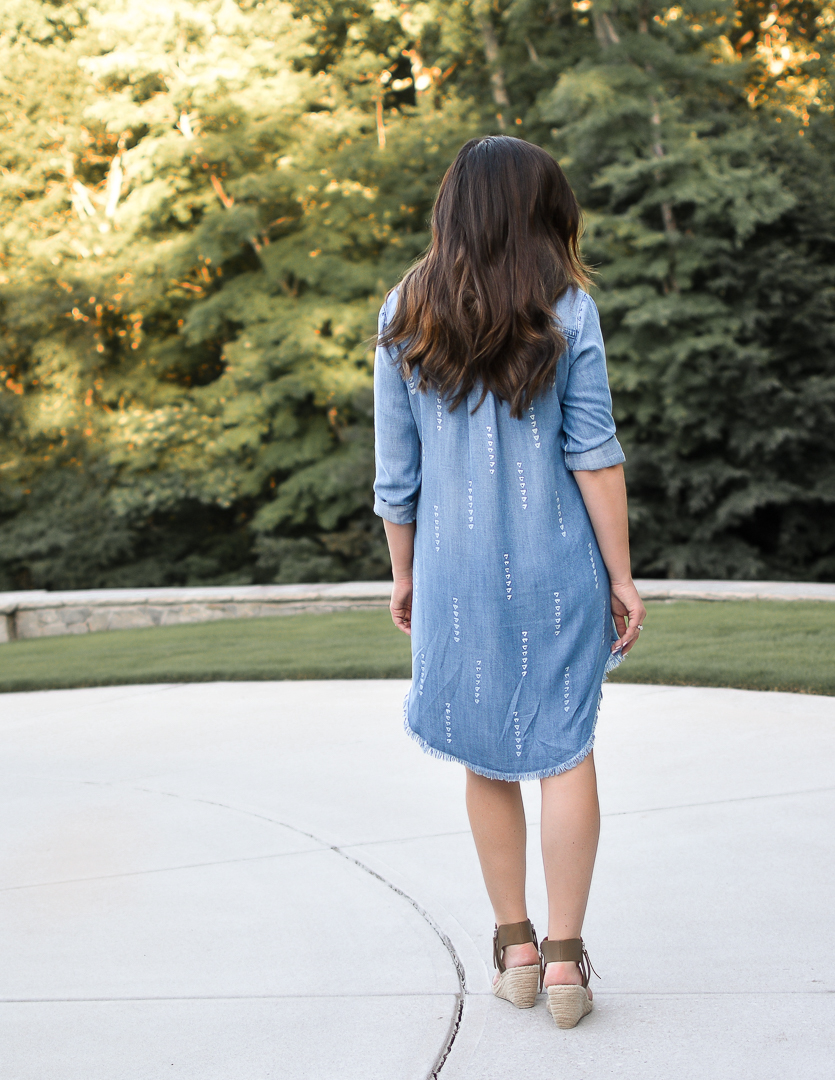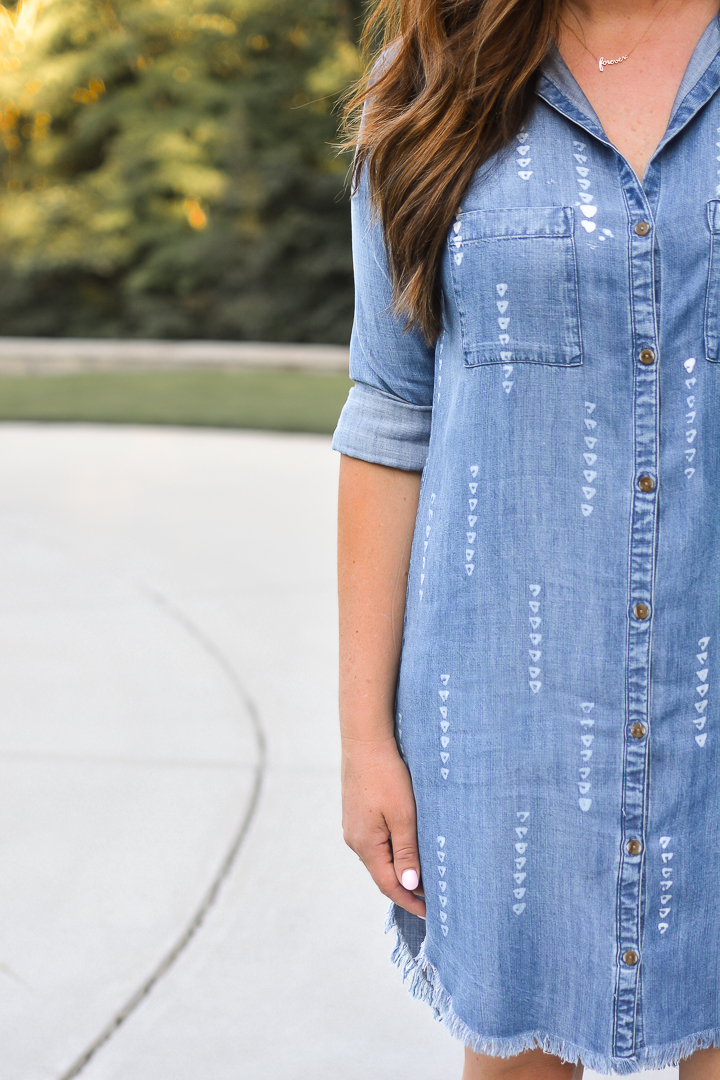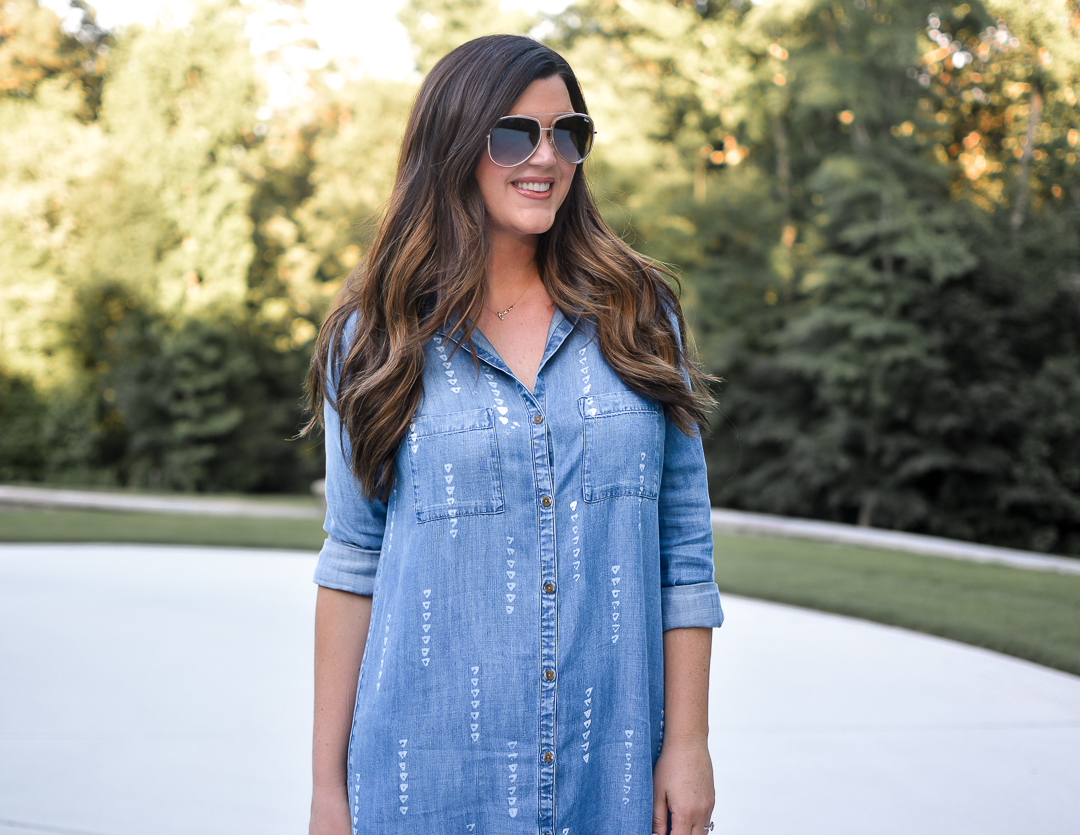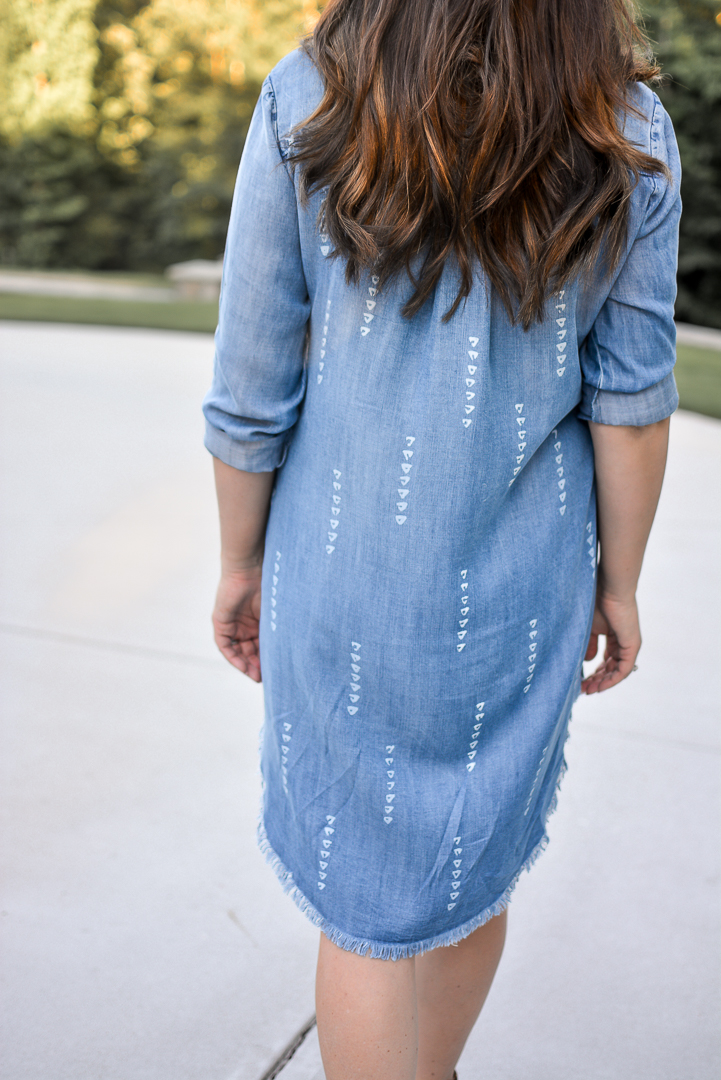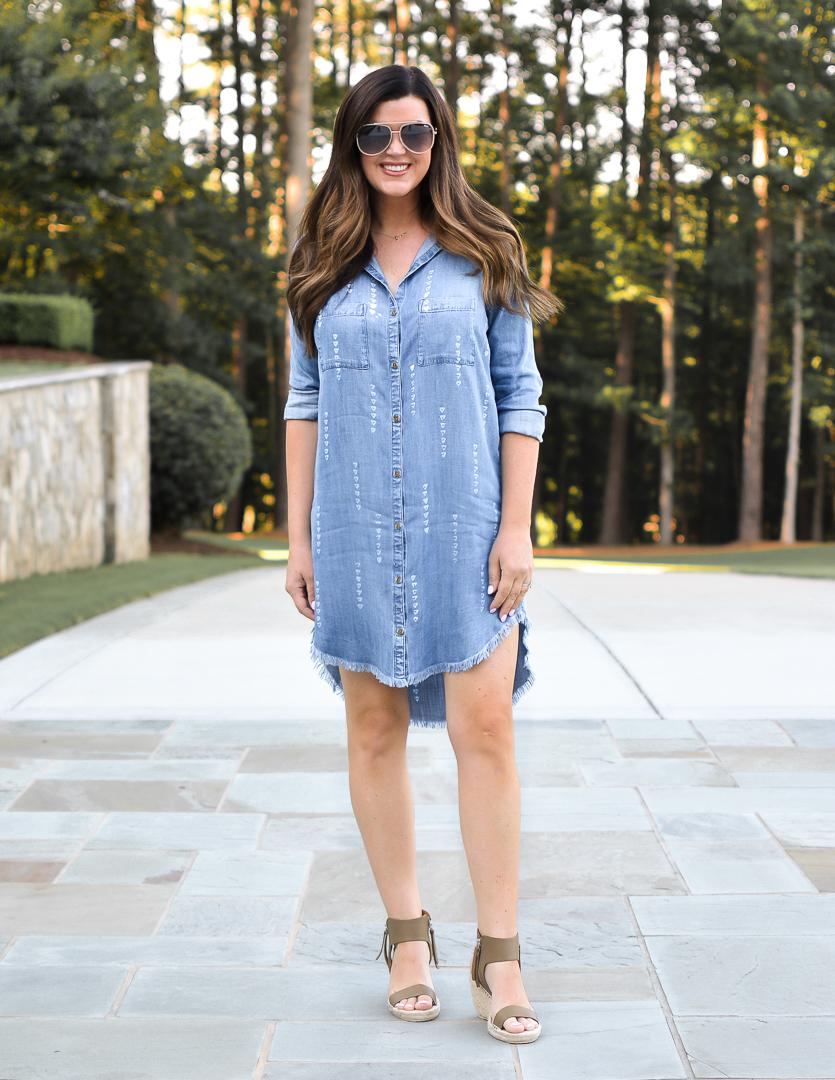 xoxo
Lindsey
SaveSave