Happy Friday, friends!
Today, I wanted to share one of my lifelong favorite articles of clothing…the band tee.  They have never gone out of style.  The only thing that has changed is how people have styled them over the years.  Personally, I like the ease of throwing on a band tee and not having to do much in the way of styling.  Sometimes I throw on a little neck scarf or oversized earrings with it or if I am wearing jeans, they are always distressed.  It's a really simple way to create an everyday look to throw on.
Speaking of band tees, I recently found several old concert tickets from when I was in middle school and high school.  My very first concert that I attended (without my parents) was Green Day.  The memory is clear in my mind.  After that, I was hooked.  My family was living in London at the time and it provided an pretty phenomenal opportunity to explore the music scene.  Concerts like Ned's Atomic Dustbin, Violent Femmes and Weezer followed.  When we relocated to Los Angeles after my freshman year, concerts continued to be my favorite way to spend a night out.  My best girlfriends and I convinced our parents that camping outside of the Tower Records in Pasadena overnight was a stellar idea.  They would even call us in sick to school when we were trying to snag front row tickets for our favorite bands like Rage Against the Machine and Tool.  I cannot even imagine allowing Emerson to spend night until morning sitting on a curb surrounded by a ton of strangers.  CRAZY.
I would love to hear about your favorite concert that you ever attended.  How old were you and why was it such an amazing experience?
| YOU CAN SHOP THE LOOK BELOW AS WELL AS OTHER GREAT BAND TEE OPTIONS |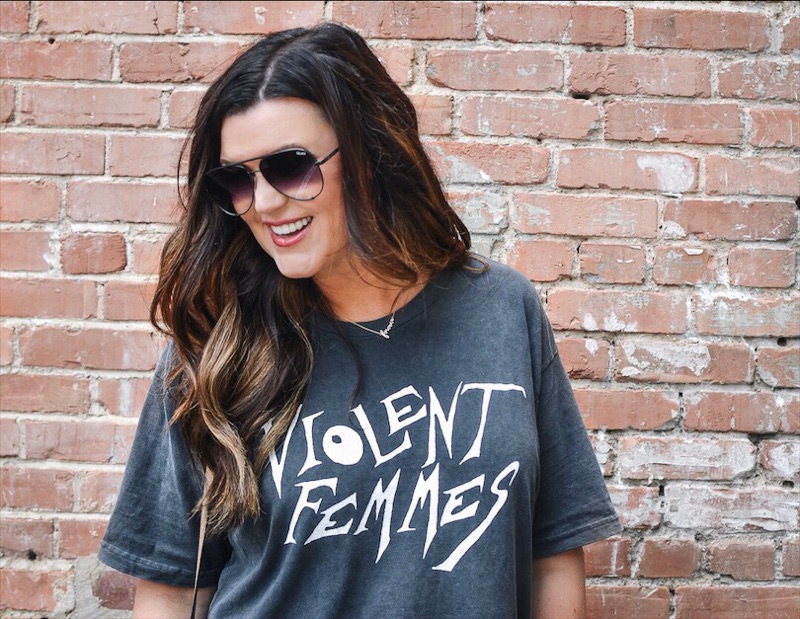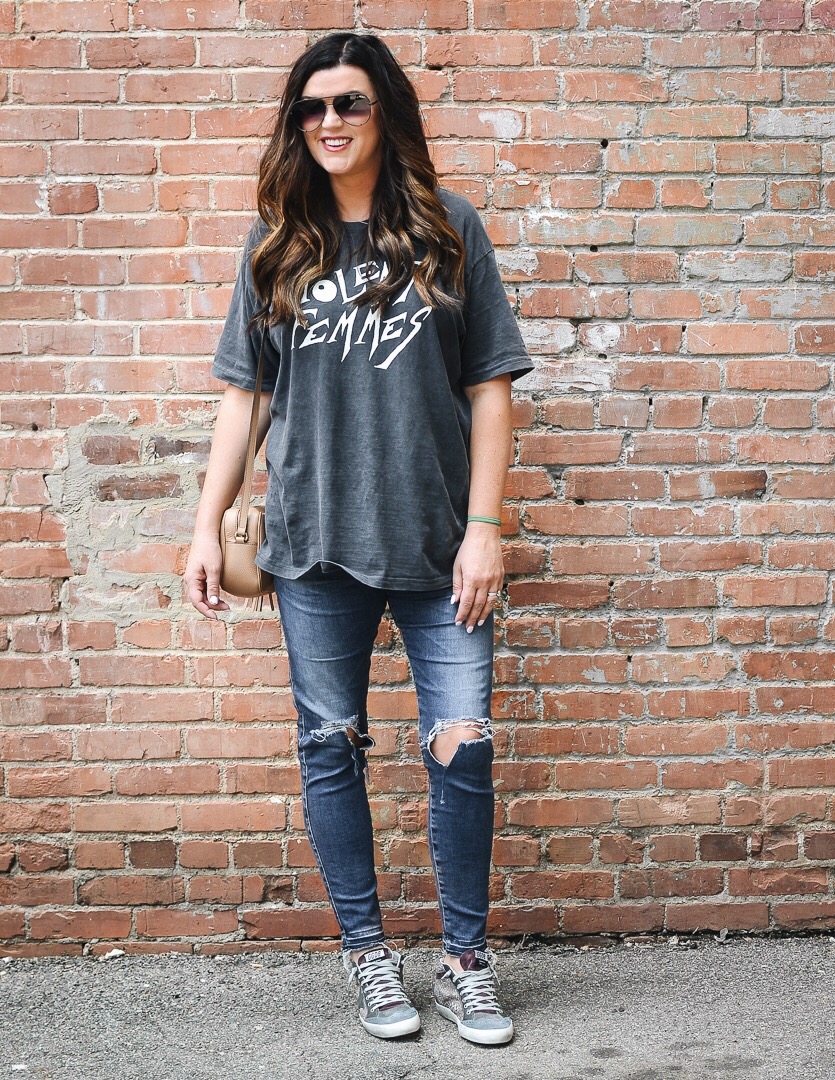 xoxo
Lindsey