Happy Thursday, all!
I hope that you all have been having a great week so far.  Things have been fairly uneventful for us since returning from the beach on Monday.  We had so much fun on our little Mother's Day getaway.  My whole family was able to make it which made it extra special.  I love any opportunity for Ryan and Emerson to spend quality time with their cousins.  The girls (our nieces) only live fifteen minutes away but they are at the ages (7,9) when their schedules are becoming filled with sports, drama and other activities.  I could swear that they each have at least one birthday party to attend every single weekend…if not two or three.  The beach house will provide a perfect place to escape with them this summer and for many summers to follow.
While packing for the beach, I knew that I wouldn't need much.  (I'm sure that David will laugh after reading that sentence.  I'm an embarrassingly horrible over-packer so me not needing much translates to bringing one full car load as opposed to two.)  Our plans for the weekend were simple…hang out by the water and spend our time relaxing.  One of the first things that I packed was a new tee that I found last week.  Its' boyfriend style makes it look effortlessly cool but the sheer areas add a bit of femininity.  I should mention that they are perfectly placed for those of you who also like to feel covered up.  It just allows your upper arms and collarbone area to peek through.  SO cute.  The polka dots adorning the sheer material add a bit of whimsy that I, personally, found irresistible.
I paired this particular tee with boyfriend jeans and immediately decided that the length was perfect for a front-tuck.  How does a front-tuck make such an impact?  It's kind of crazy, right?  I threw on a pair of my favorite sneakers and was done.  The sheer material helps eliminate the need for other accessories.  There is plenty going on already.  I highly recommend checking out this tee for the warm months…and for fall when it can be worn with a distressed denim jacket.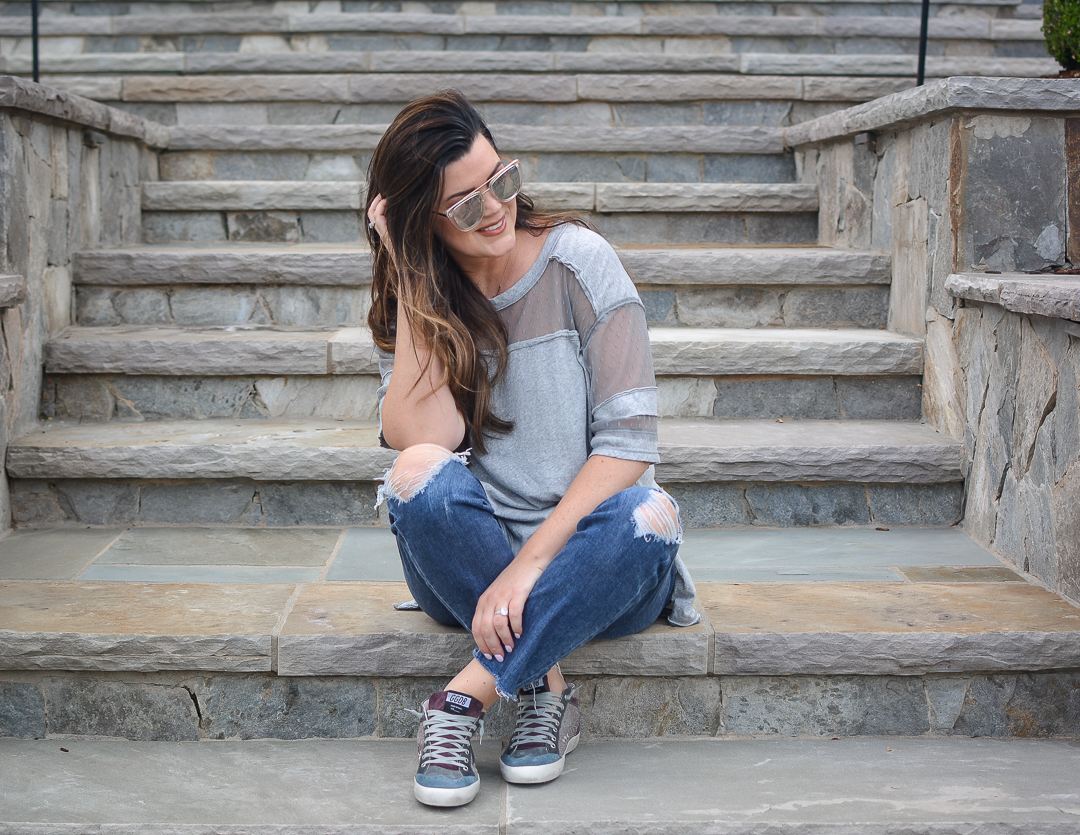 | SHOP THE LOOK BELOW }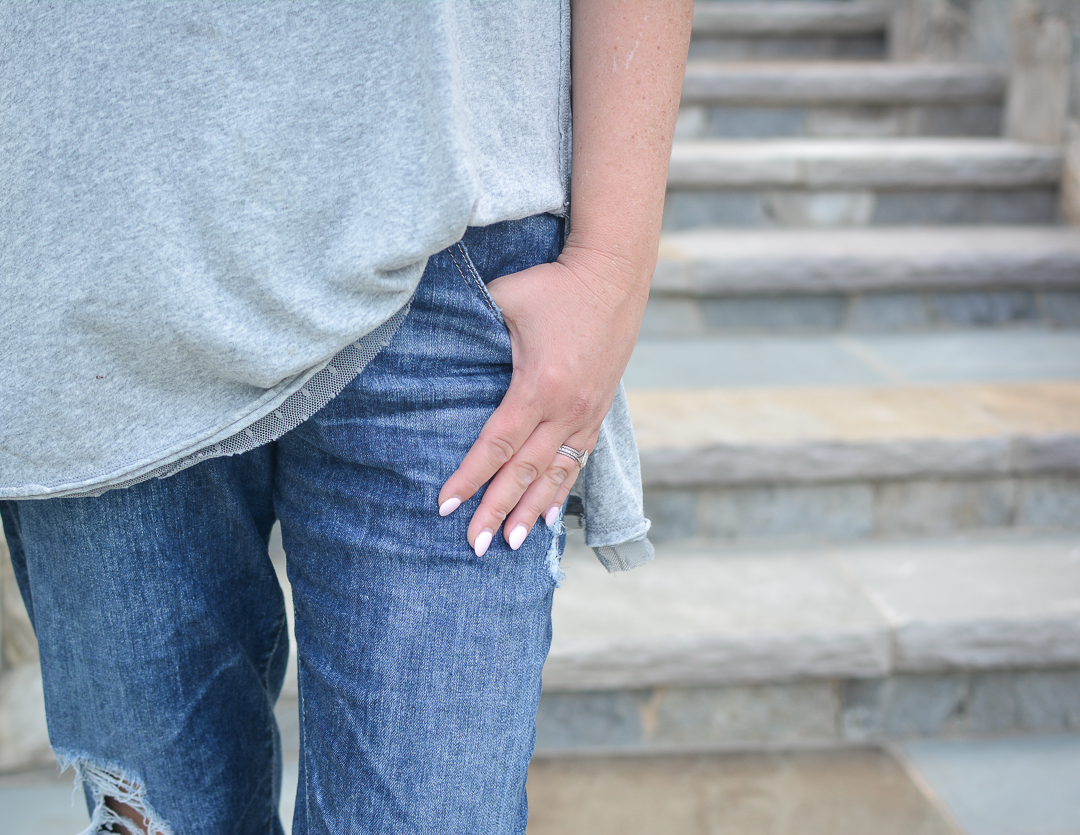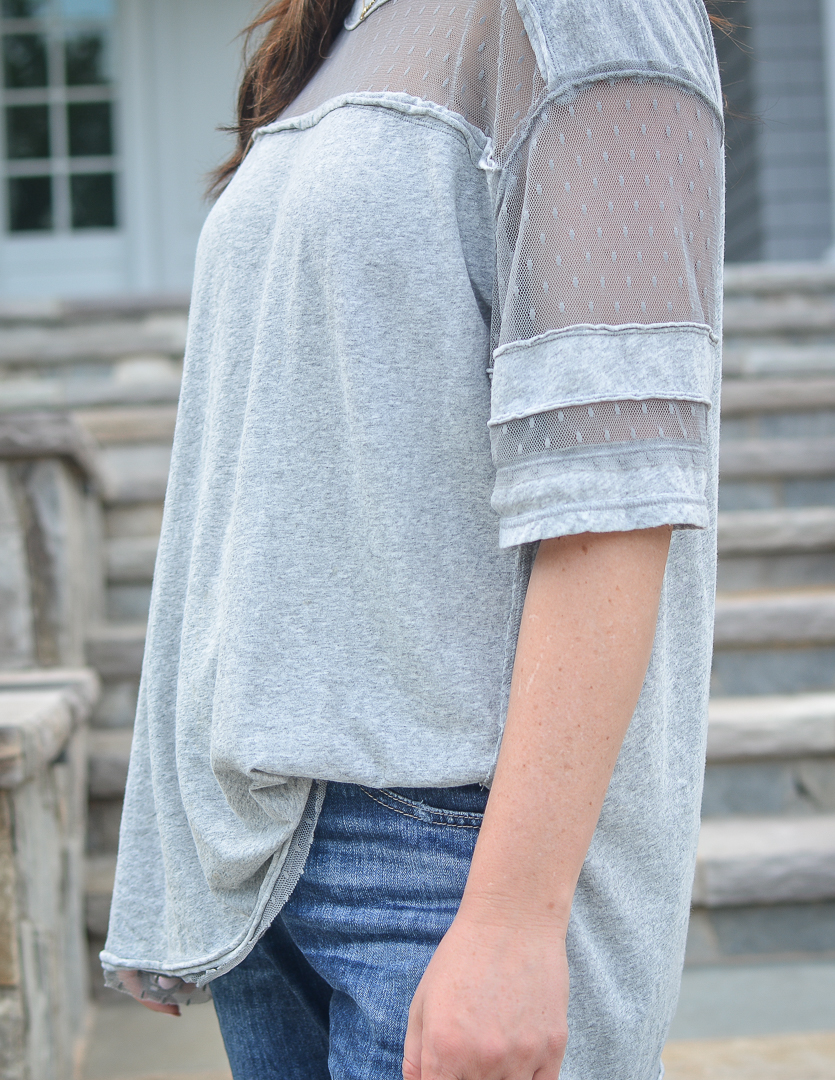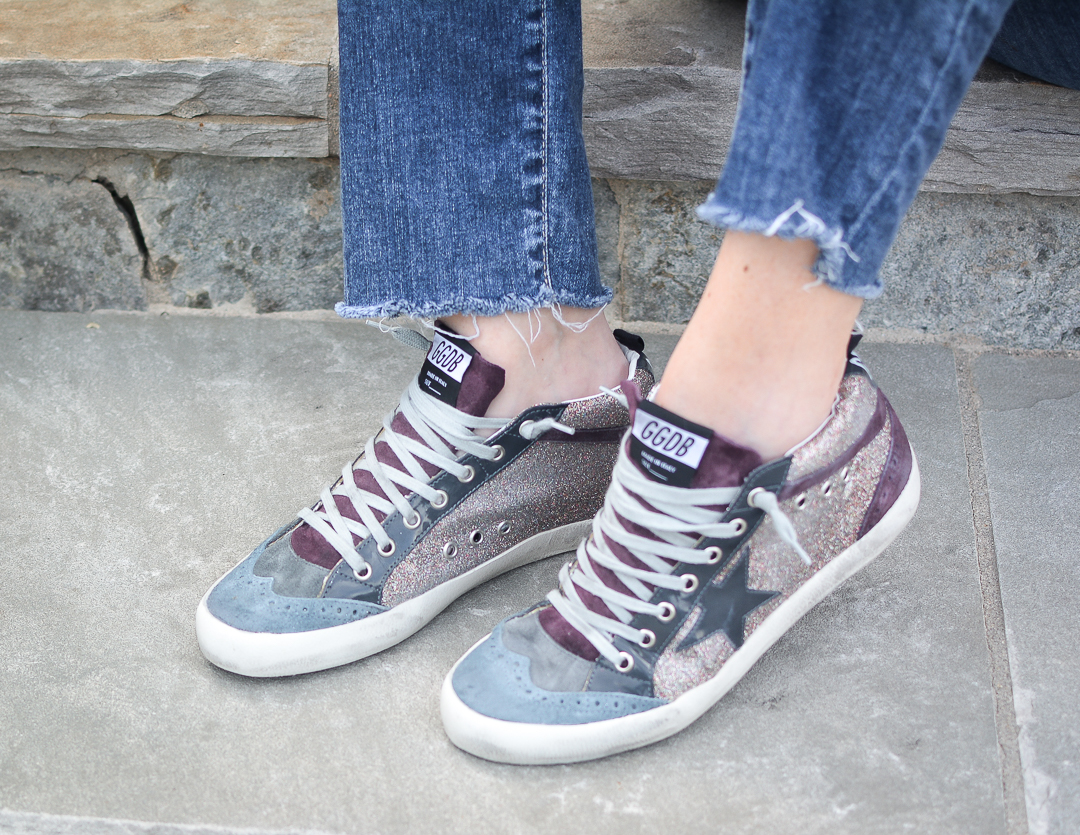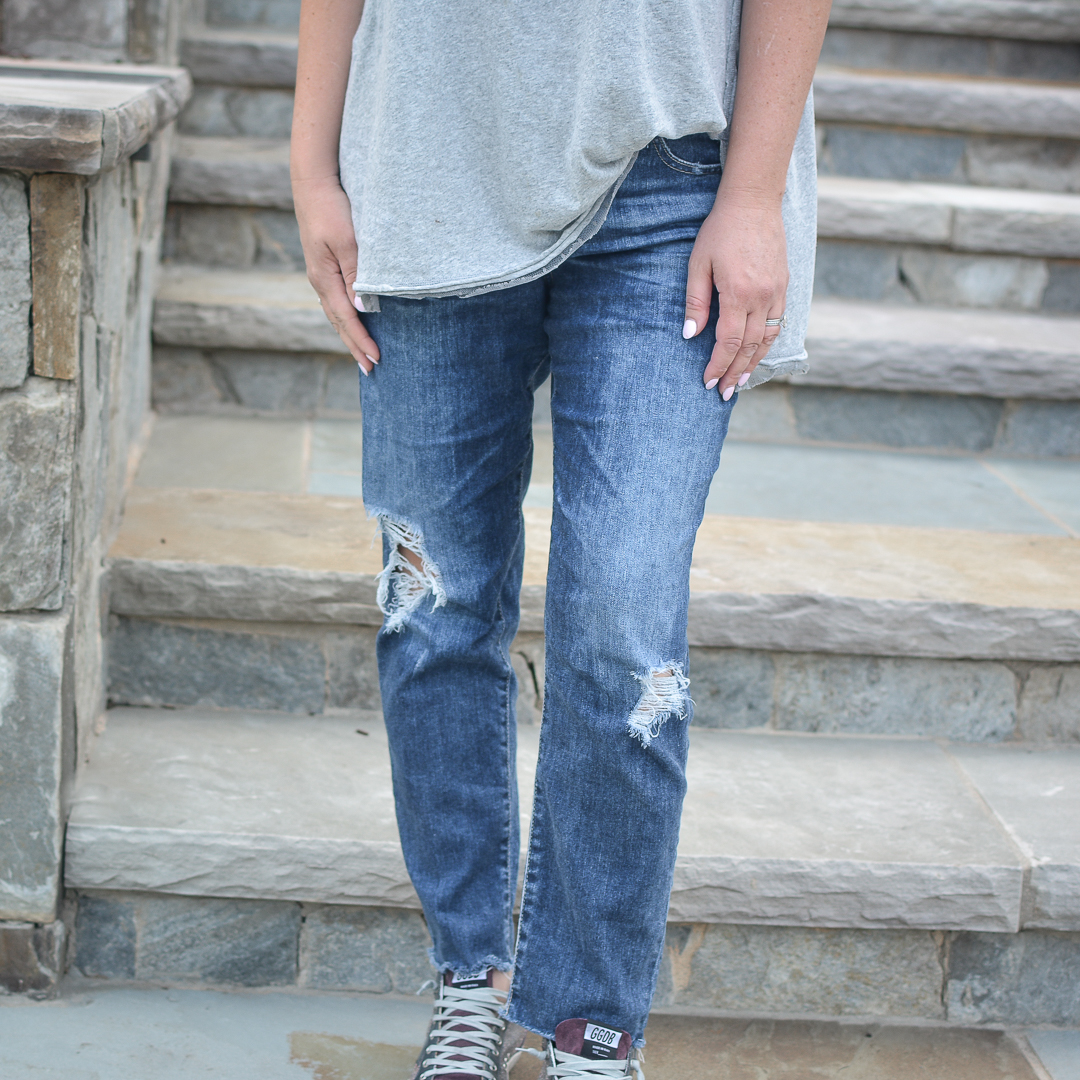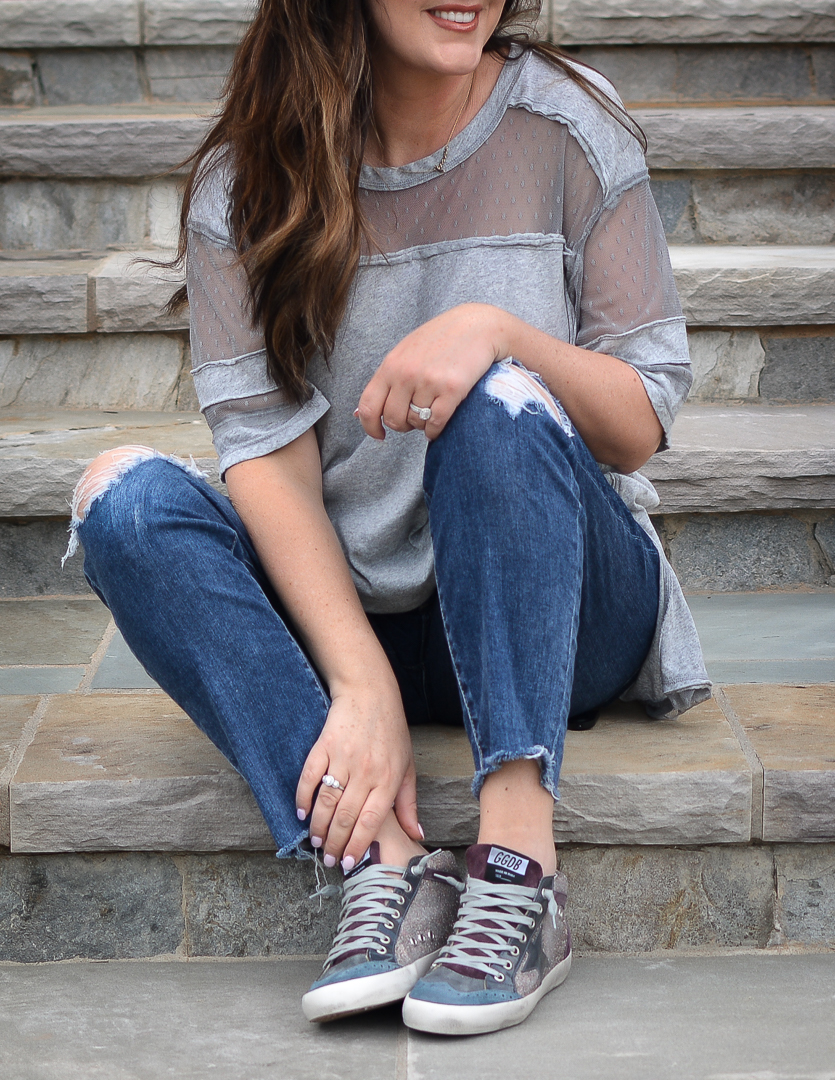 Have a wonderful day, friends!
xoxo
Lindsey