Good morning, everyone!
Hope you all are having a great start to the week.  We have been busy for the last several days and things don't appear to be slowing down just yet.  On Monday, I had the awesome opportunity to "hold the RDU Baton".  Here in the Triangle, two girls runs a cool Raleigh-based account that allows residents to take over the account for a day and highlight their favorite local spots.  It's such a wonderful concept because not only does it allow for local followers to learn about the area but it also helps support local businesses.  Once I knew the date for my day, I immediately asked if David could work around his schedule and spend the day with me so we could visit my favorite places together.  To be completely honest, I had this idealistic image in my head of us spending quality time together without the kids, strolling down the streets hand in hand but, in reality, it was almost the opposite.  There were so many places to visit that we bounced around town all day.  Much time was spent trying to take decent pictures, driving in the car and typing up the captions.  Thankfully, we had a relaxing lunch at Parker & Otis and we were able to pick out adorable items for the kids' Easter baskets while we were there.  We ended the day on a high when we took Ryan to watch the planes at the airport…one of the perks of living just five minutes away!
Today, I wanted to share a jacket that I recently purchased.  I'm all for wearing pajamas in public and this jacket makes it acceptable.  While it isn't technically pajamas, it's about as close as you can get while out and about and still appear put together.  It's made of velvet so it's insanely soft and comfortable to wear,  Plus, the texture that it gives a look is amazing.  Over the weekend, I paired it with a soft and faded Nirvana tee and a statement necklace.  (I am so far from being over my statement necklaces.  I know that the trend is moving toward minimal jewelry but I don't care.  They look too amazing when paired with a simple tee.)
This jacket has inspired me to look for a great pajama-style top.  Feeling comfortable has always been my priority so I am totally going to live up this whole pajamas in public thing.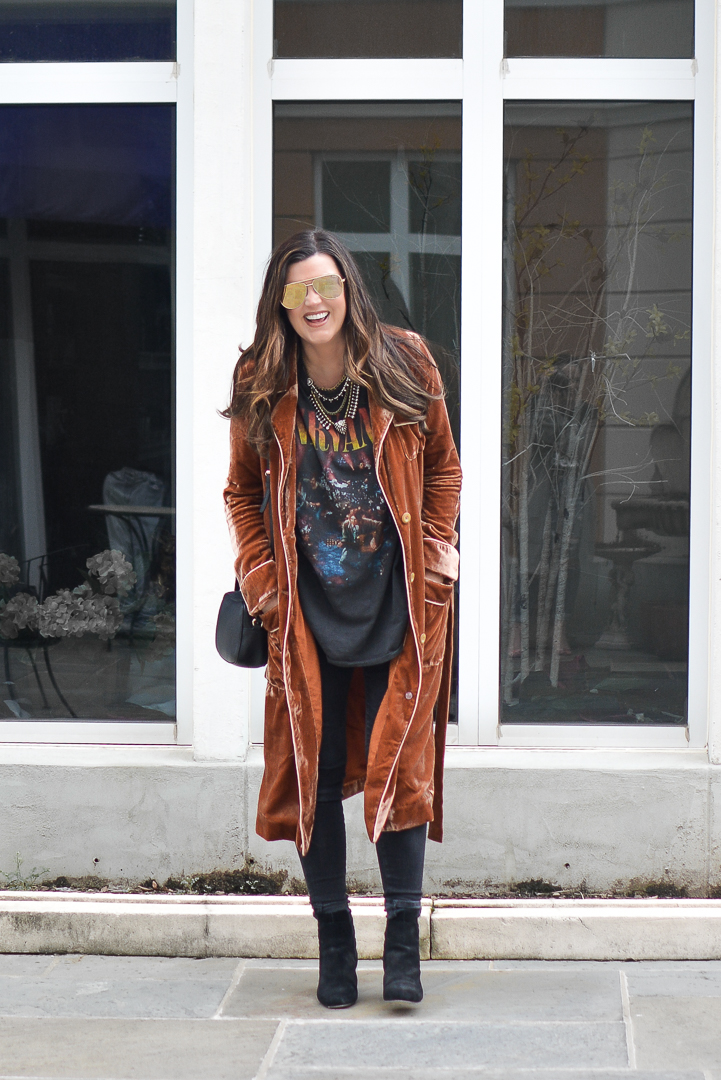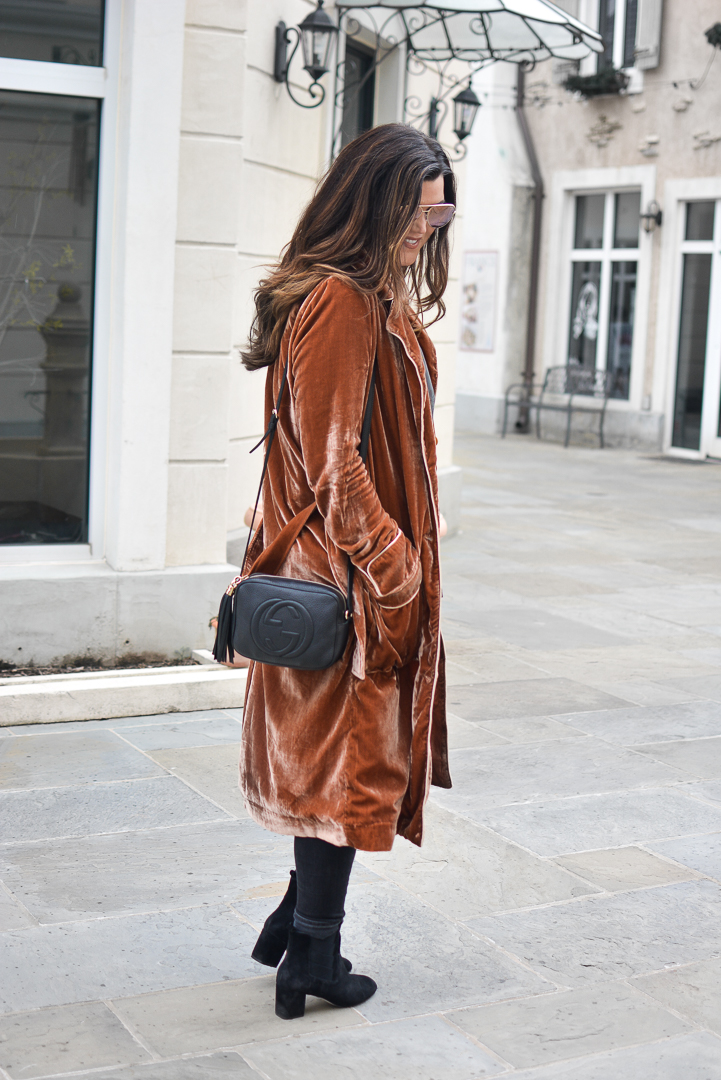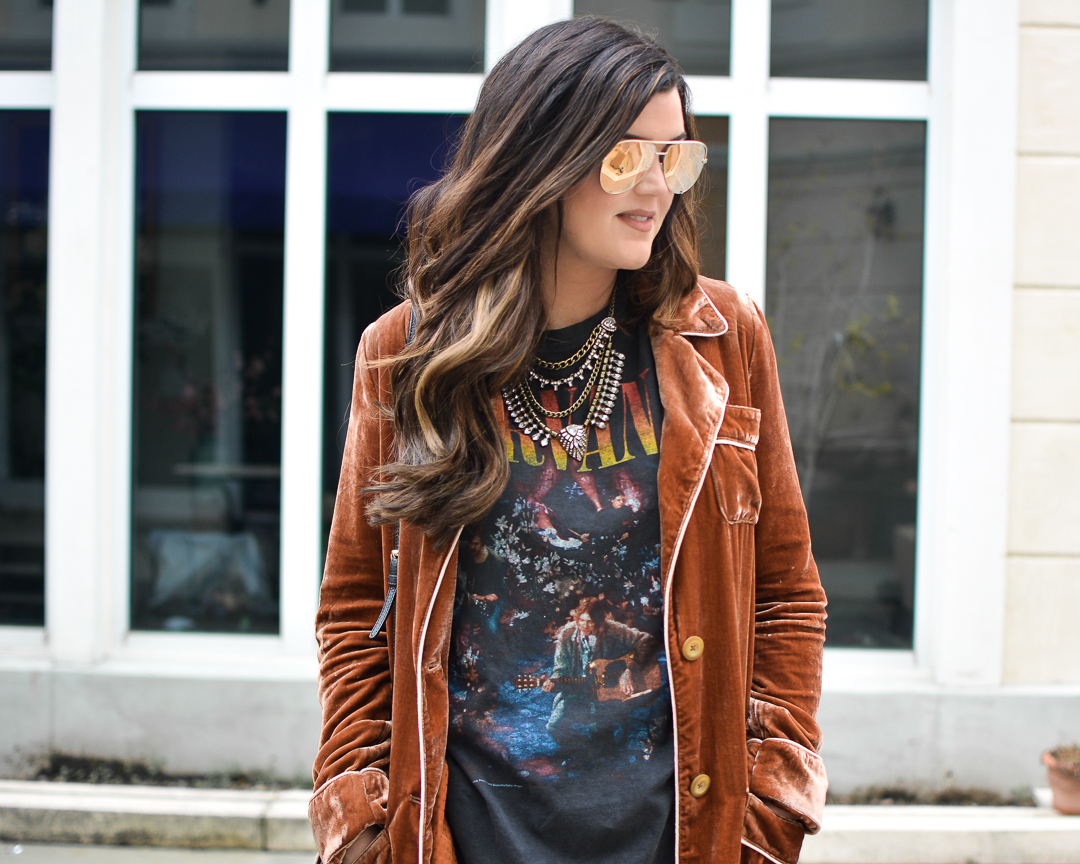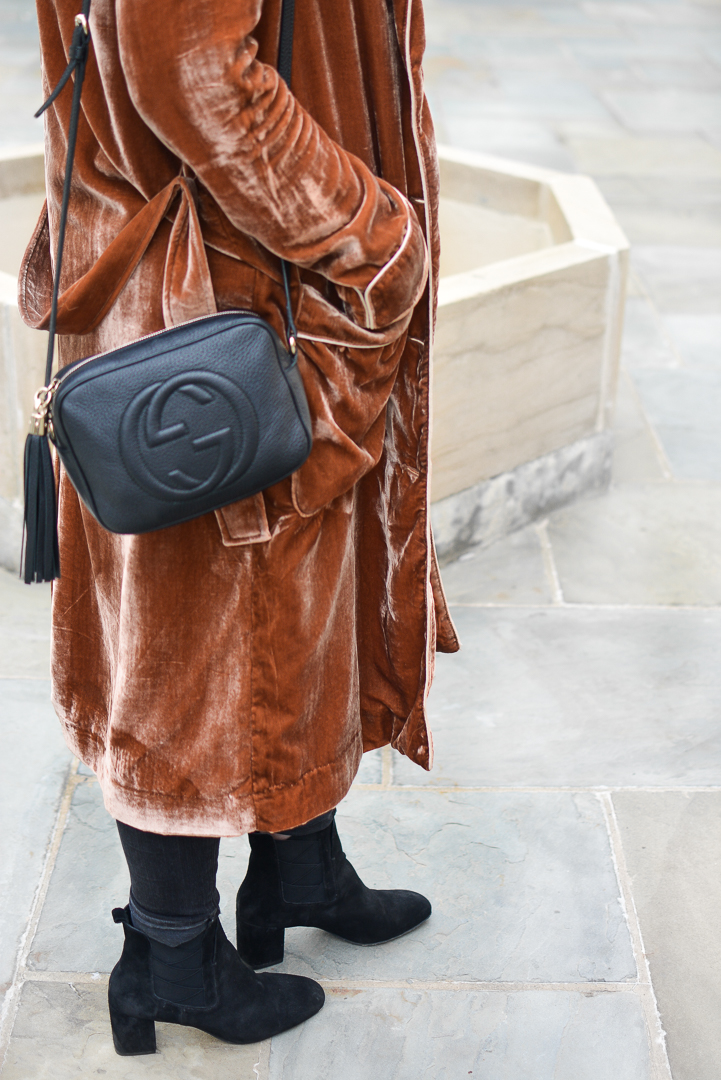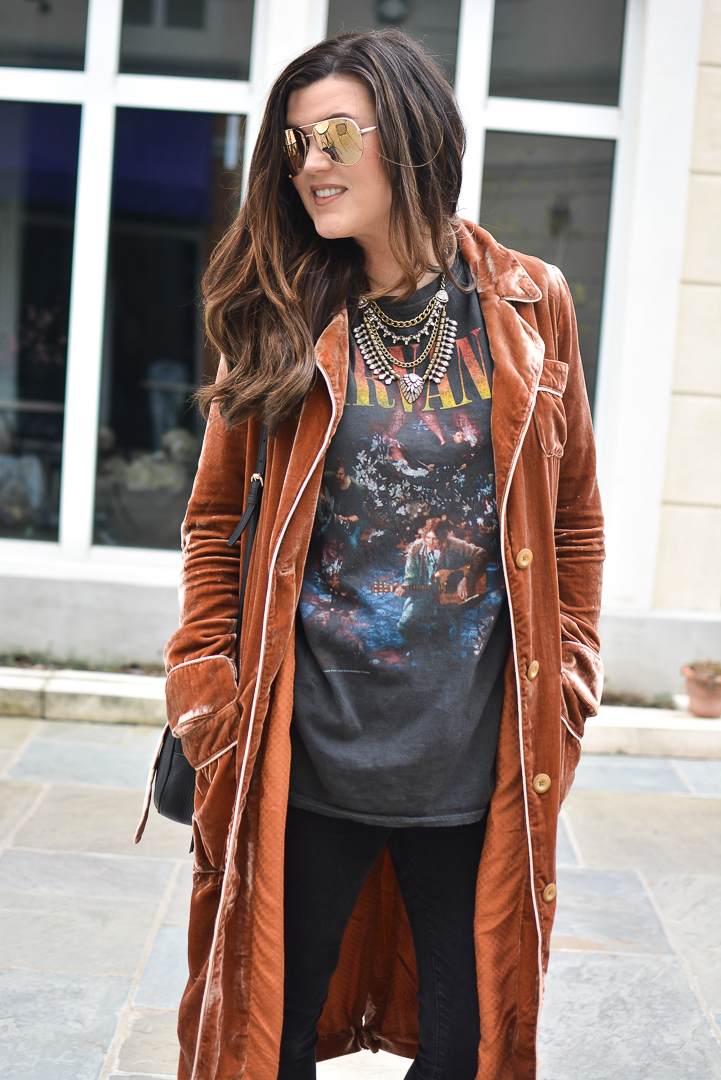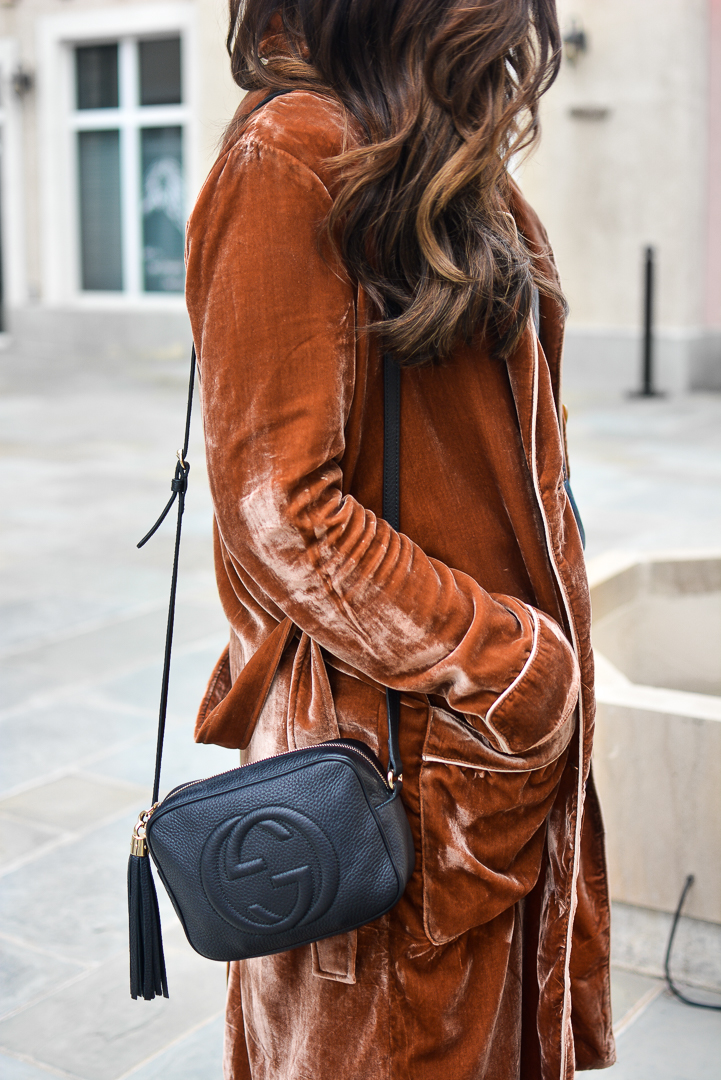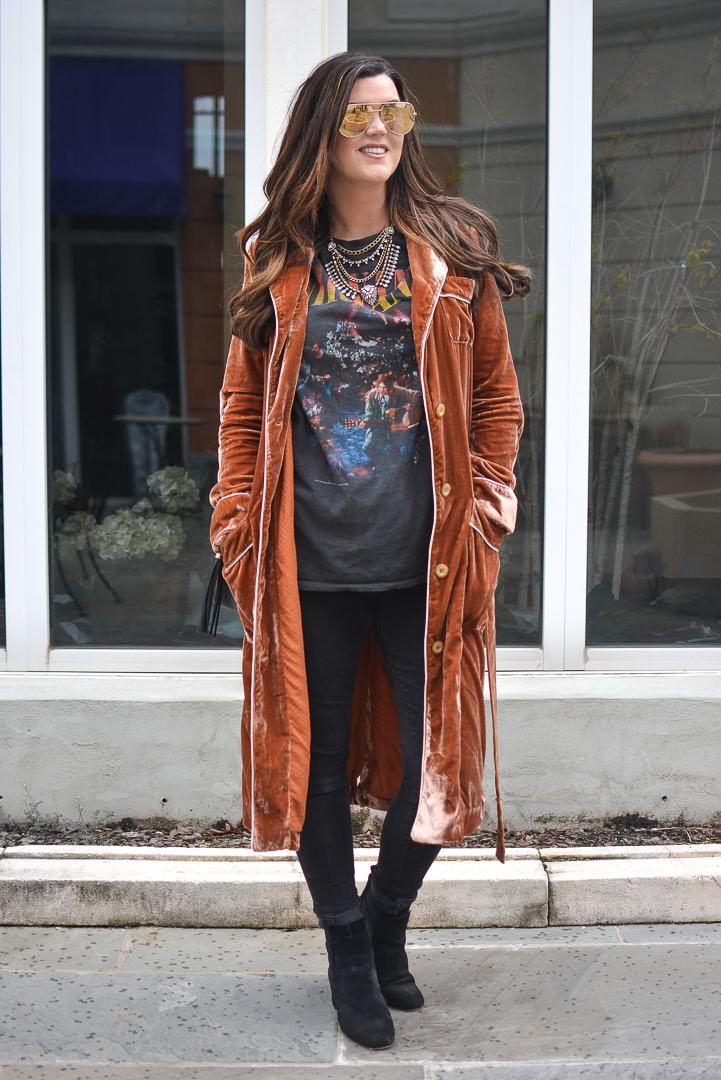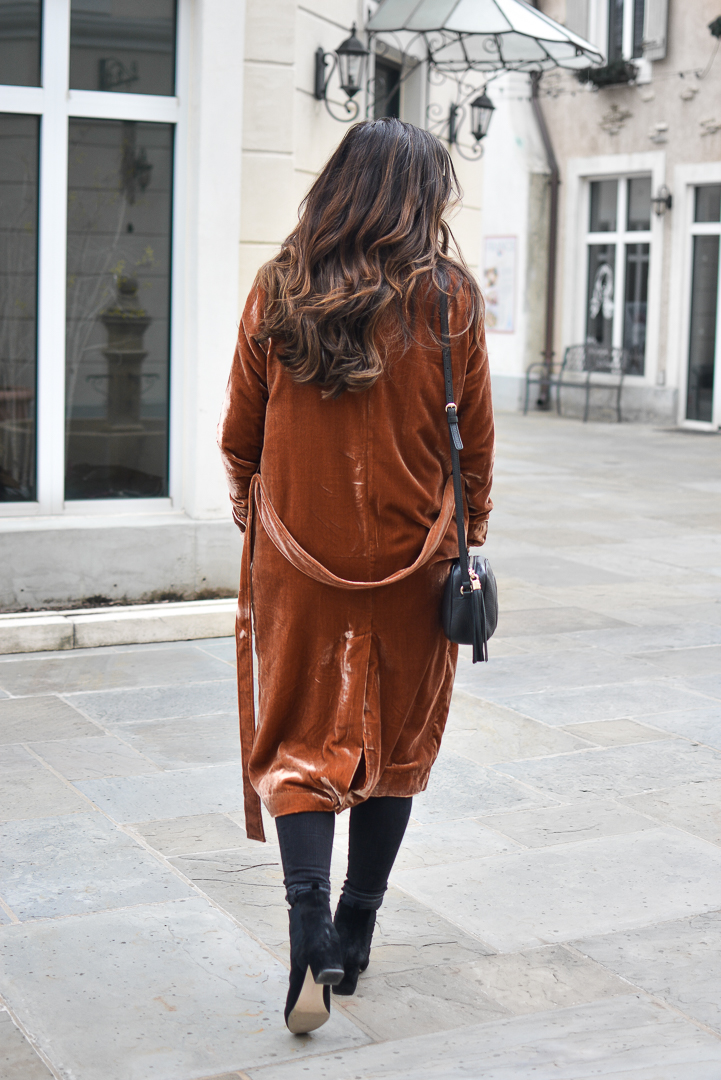 xoxo
Lindsey
SaveSave