Is anyone else in disbelief that we are almost already in FEBRUARY?!  Initially, I was going to mention something about featuring a Valentine's look a bit early but then I realized that it's actually only two weeks away.  Do any of you have plans yet?  David and I will be spending the day with the kids because his birthday is just five days before so we'll have a fun night out then.  While it's so nice to have time with just the two of us, I am excited to spend the day with our little Valentines this year.
Over the years, I have always found it interesting that Valentine's looks typically involve a short dress or one without sleeves.  While running around town at night in February wearing only a little dress seems great if you live in Hawaii or Australia but is less than ideal for cooler climates.  That's why I decided to share a look that's a bit more practical for a 40 degree night.  I found a  burgundy chiffon maxi dress and paired it with my favorite moto jacket.  As always, I love the juxtaposition between the hard  details on the jacket and the soft fabric of the dress.  It's such a great pairing for Valentine's Day so you don't have to freeze during your walk to and from your destination.  Not to mention the fact that a moto jacket instantly elevates just about any look.
At the end of this post, I have shared several Valentine's Day dresses that would amazing with a leather jacket!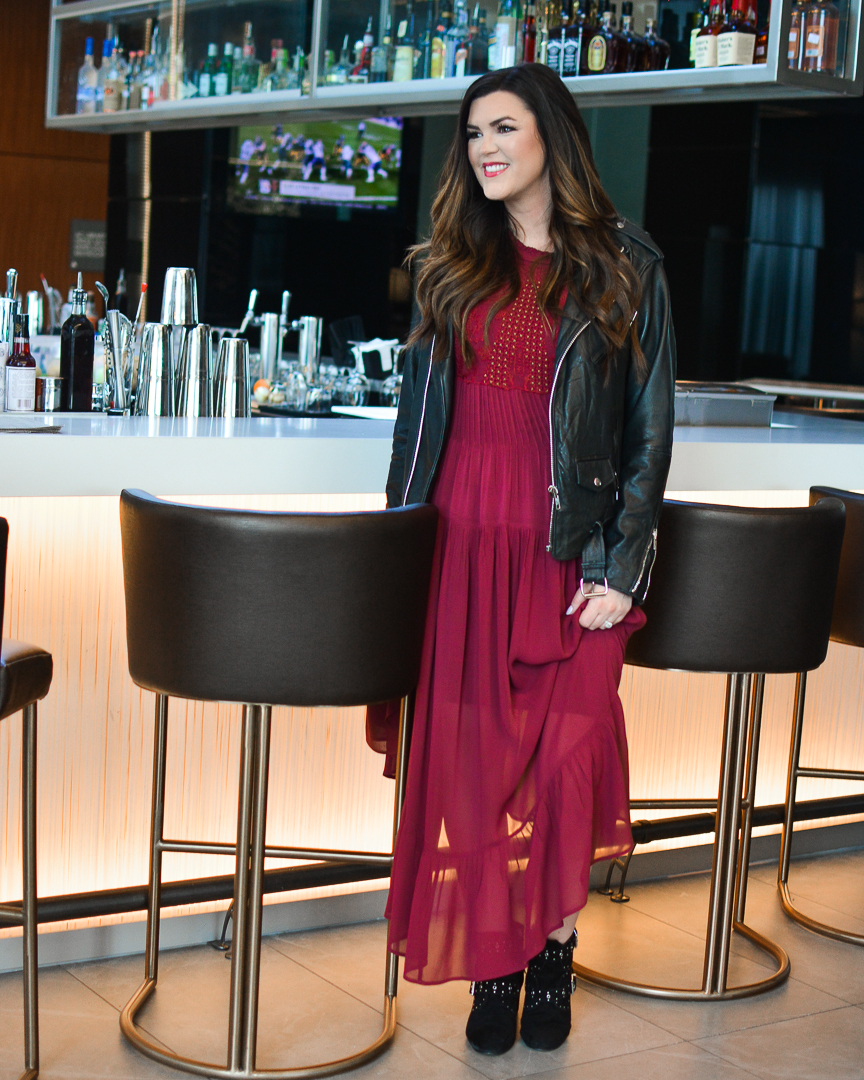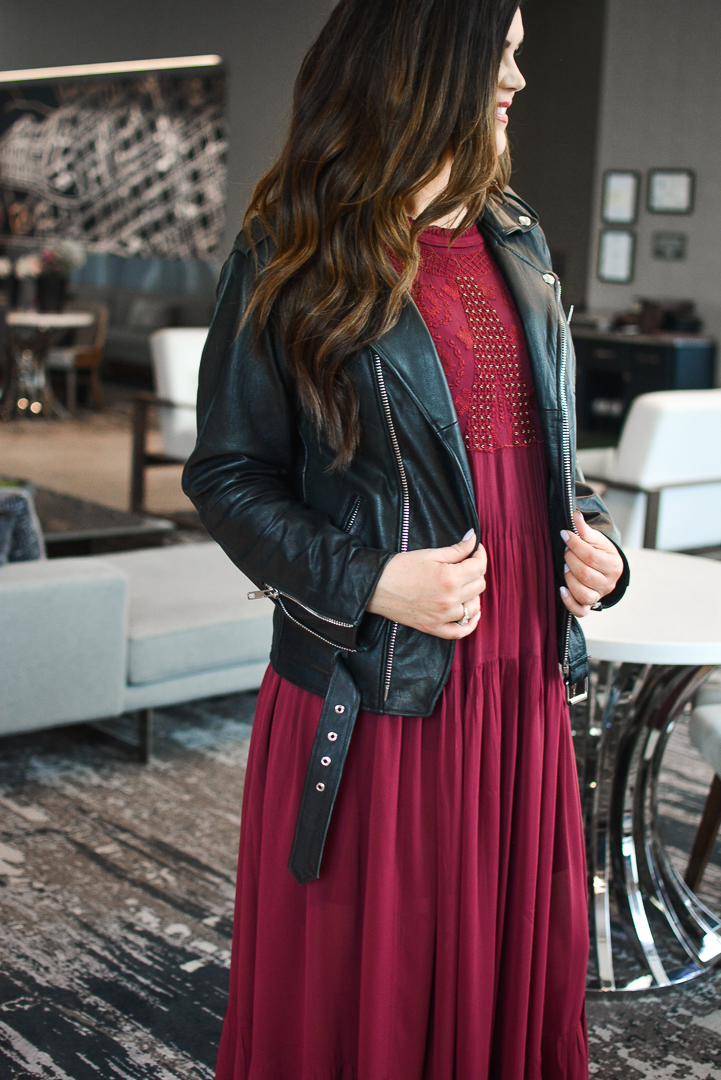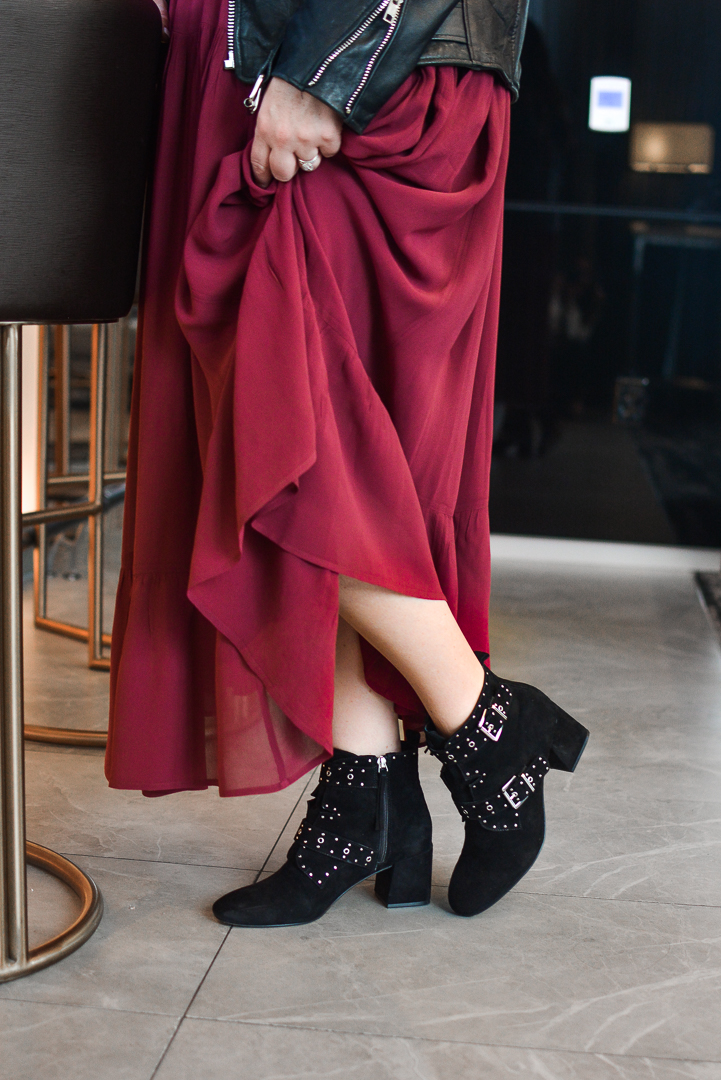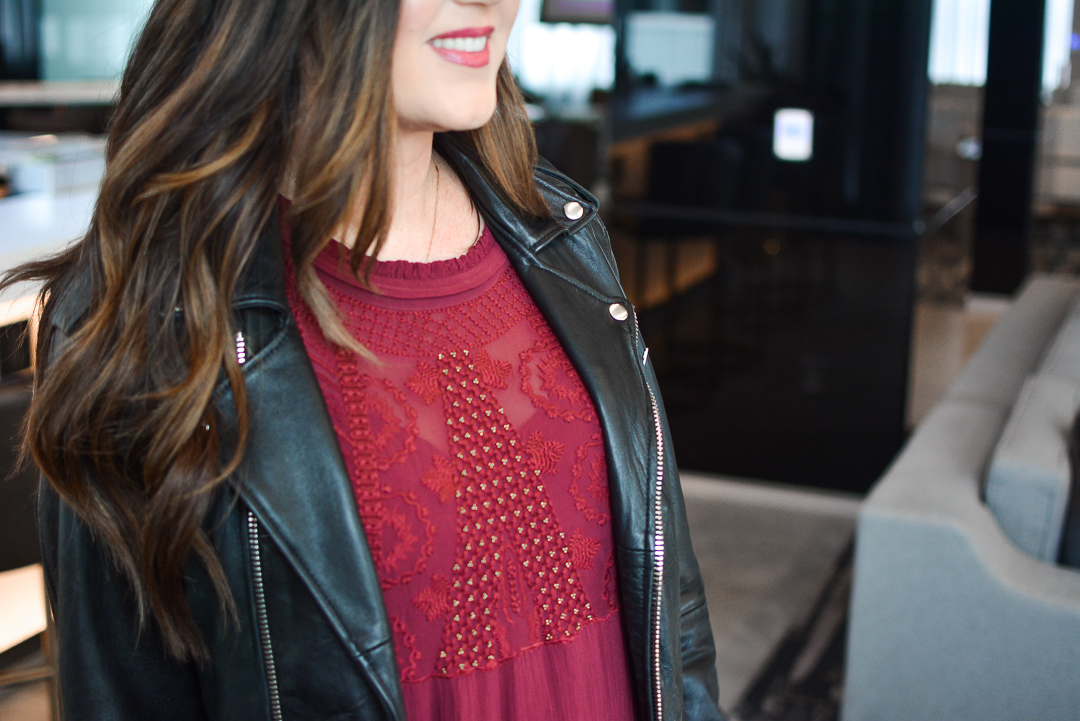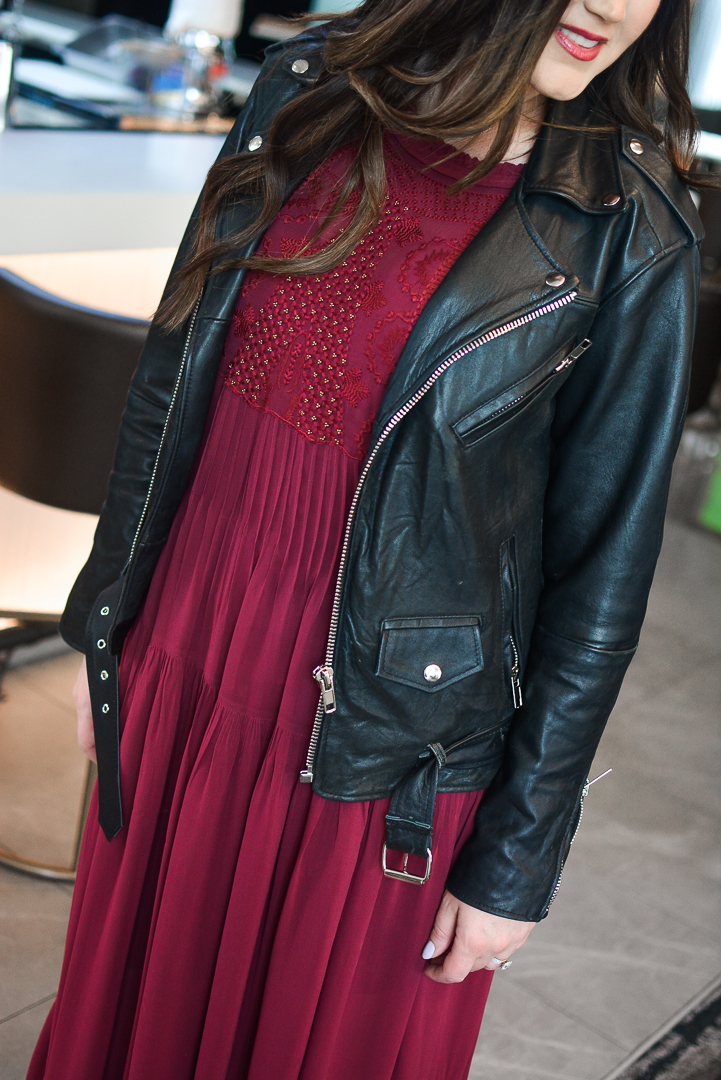 xoxo
Lindsey
SaveSave
SaveSave
SaveSave