Happy New Year, sweet friends!
Hope you all had a wonderful night celebrating whether it involved heading out and toasting with a big group or being nestled in at home when the clock struck midnight.  Truthfully, I was in my jammies by eight o'clock.  David and I hadn't even thought about making plans for nighttime.  With Emerson's health scares, we are simply not ready to leave her at bedtime.  We did, however, have a pretty terrific brunch yesterday with my family and some of my brother's oldest friends who feel like family.  We headed to So•Ca in Cameron Village.  (If you're local to Raleigh and have yet to eat there for brunch, I highly recommend trying it out.  The churro waffles are ridiculously delicious.)  They have large private room there which was perfect for our party of 16…including four kids, two toddlers and a baby.  I was able to roll in Emerson's stroller with her bassinet connected and she slept the majority of the two hours.  Major score!  Amazing company, great space and yummy food.  It was pretty close to a perfect afternoon.
Moving onto another topic completely, I wanted to take this opportunity to address something regarding the blog.  For those of you who follow us on Instagram, it has probably become evident that some changes are happening with regards to Baubles & Backdrops.  You have likely noticed during the last several weeks that the majority of posts have been mine.  Tiffany's absence is sure to have been noticed at this point and I'll let her touch more on that in her post this coming week.  There will be some big changes happening and I am hoping that you will all continue along for the ride despite the shifts that will be occurring.  Once Tiffany shares her post, I will go into more detail.  Sorry to be so cryptic, just felt like I needed to address the elephant in the room but also want Tiffany to share more in her own words.
Thank you all for your continued support!  This past few years has been pretty fantastic for the two of us.
Speaking of the new year, I am going to try and get back on a posting schedule now that Emmy's schedule is emerging.  Fingers crossed that posts will be come consistent soon.
For now, I wanted to share this easy look for days when it's cold out but you don't want to throw on a massive, bulky coat.  If you want to feel styled but not freeze, a tunic sweater, moto jacket and oversized scarf are a perfect option.  Now, I'm not talking about walking around for two hours outside in the snow, but this look is perfect for running errands or venturing out with the girls.  An oversized scarf is a must during winter in my book.
Again, hope you all had a wonderful New Year's and I look so forward to spending 2018 with you all!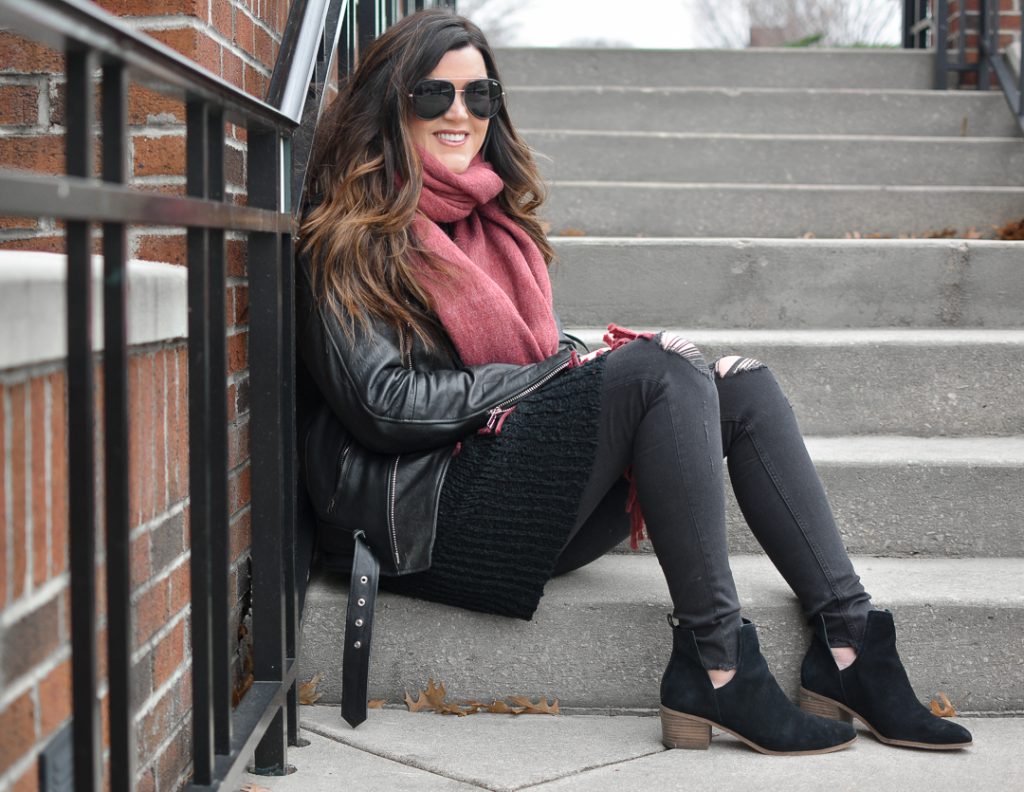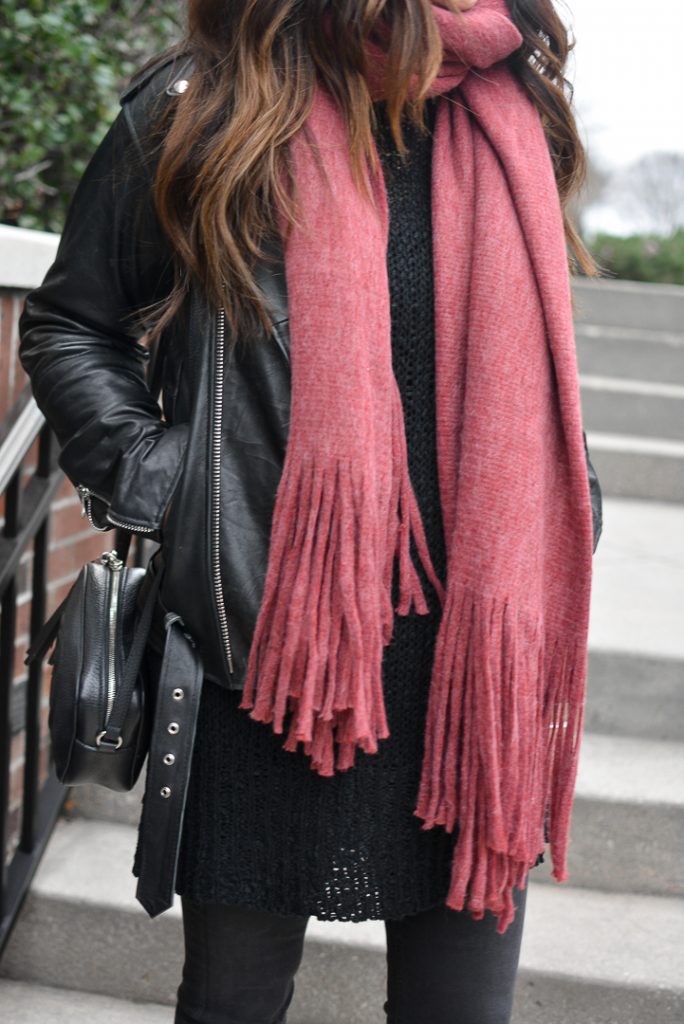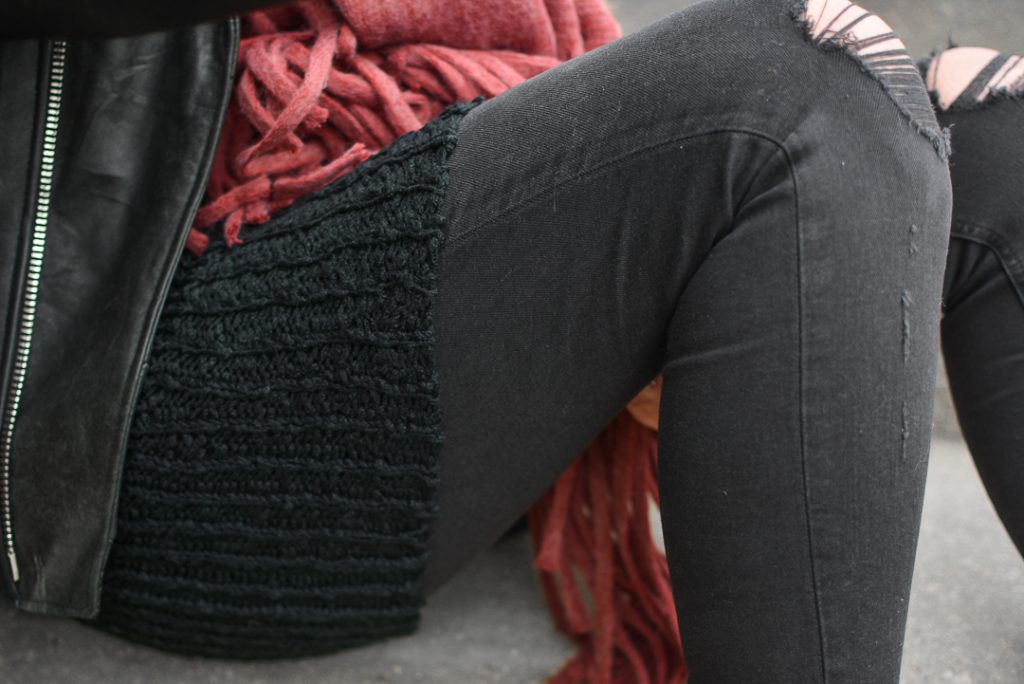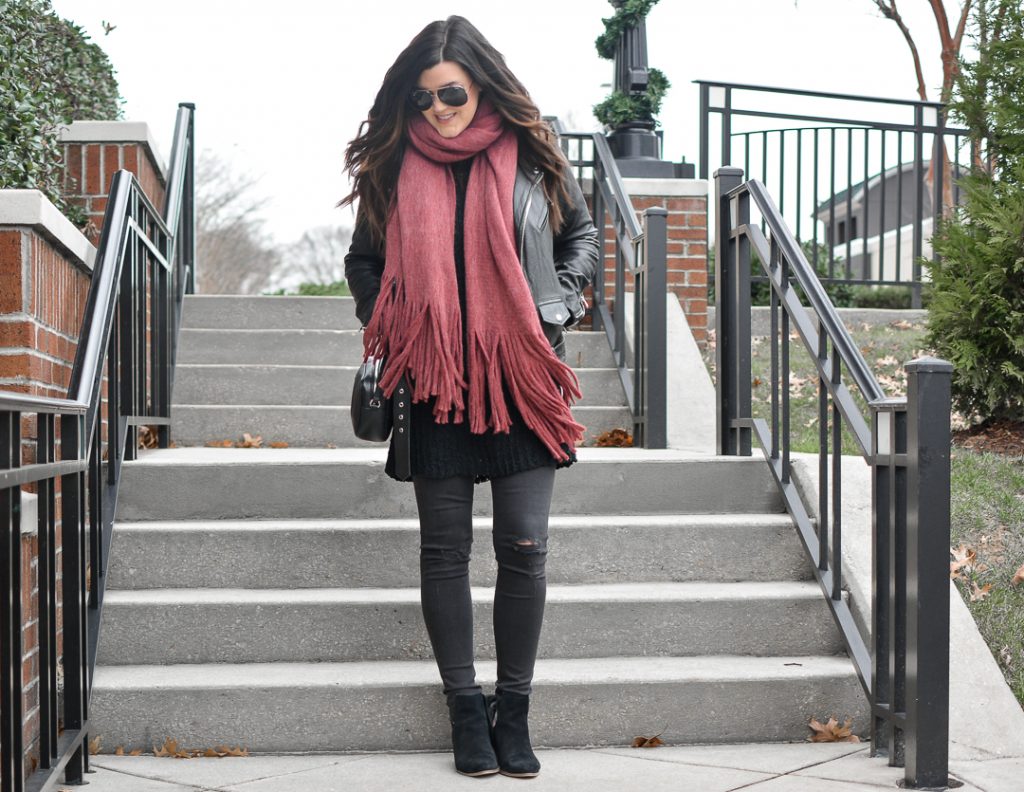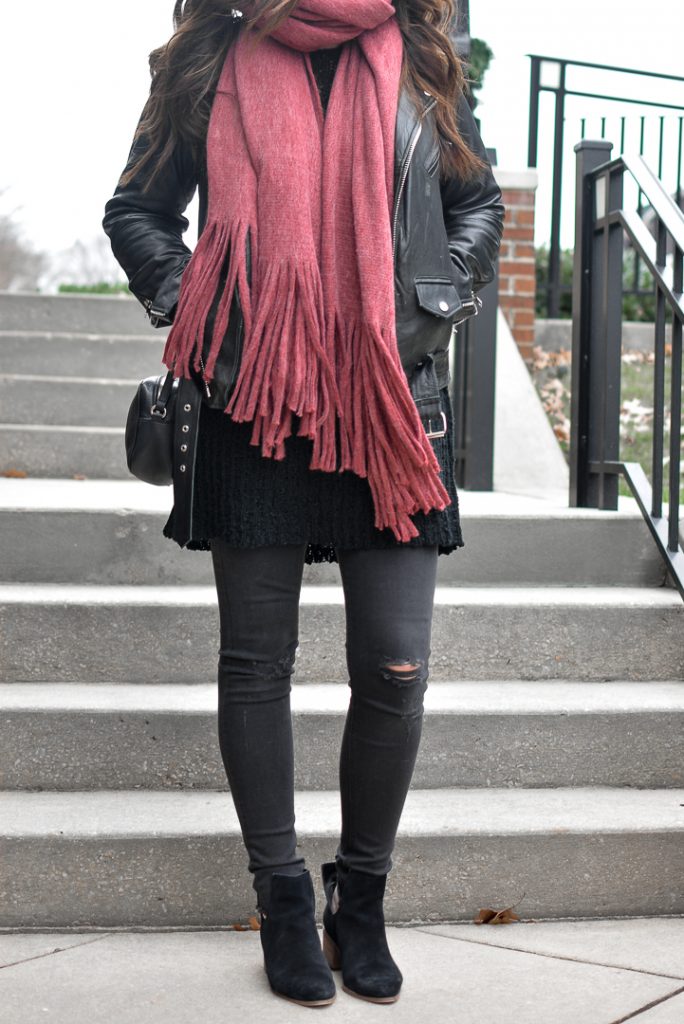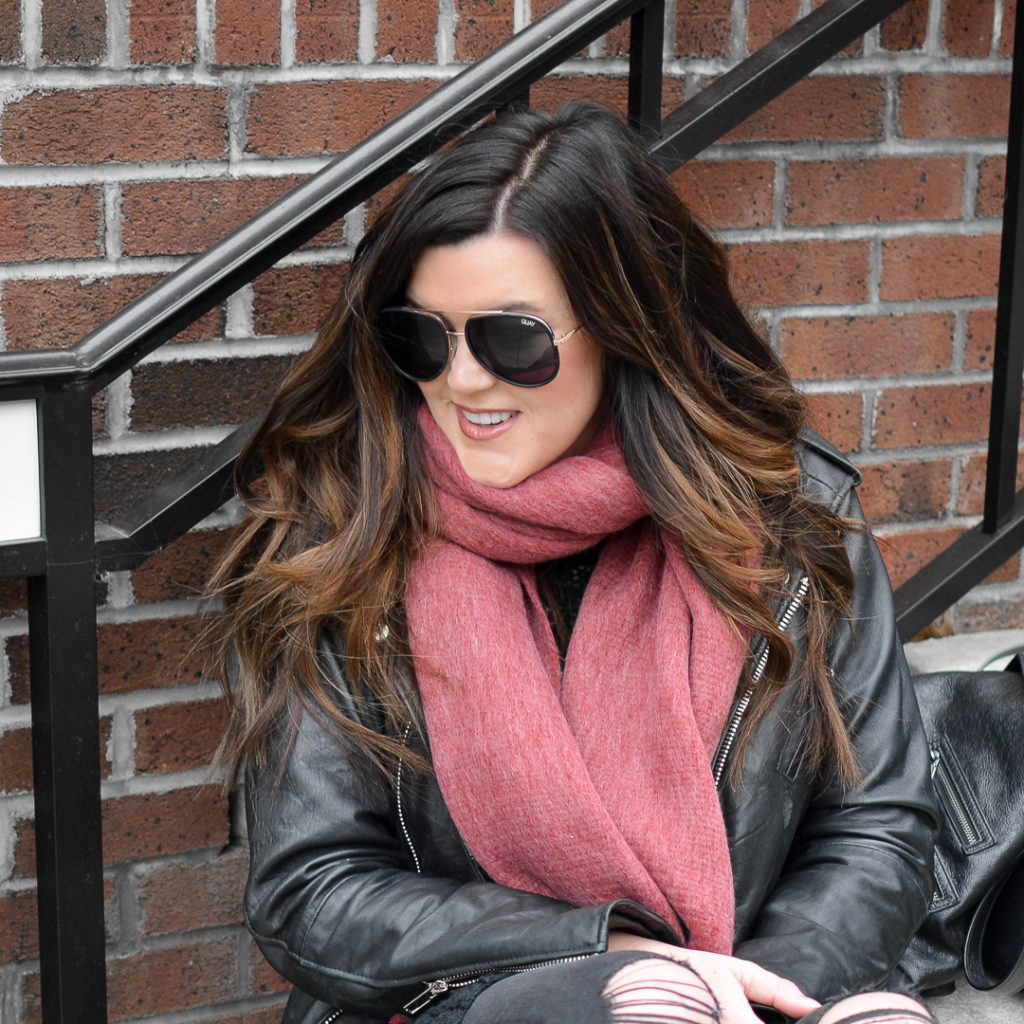 xoxo
Lindsey