Well, this post was started immediately after Emerson was born but I somehow never finished it once the chaos of parenting two children including a baby with horrible reflux issues began.  My memory was recently jogged about this post and I knew that I had to share.  Why?  Because these jeans were by far my favorite fashion purchase during my pregnancies.
My goal during my second pregnancy was to spend as little as possible on maternity pieces.  During my last pregnancy, I purchased so many different items, thinking that there were no alternatives.  This time around, I decided to hunt for non-maternity pieces that could be worn all throughout my pregnancy and therefore could remain key pieces in my closet afterwards as well.  It was a success with one exception…maternity jeans.  There was zero chance that I would be wearing any other type of jean past 12 weeks.  My pregnancy belly definitely grew far faster the second time around.  The one thing that remained the same during both pregnancies?  I wore the same exact brand and style of jeans.
Initially, I purchased a couple of $50 maternity jeans when I was excepting Ryan.  Within just a few washes, they had lost their shape and were sliding down over my hips as I walked and the material on my thighs was already beginning to wear.  Frustrated, it was then that I decided to spend more and hope for the best.  Best maternity fashion decision ever!  My AG Jeans arrived and not only did they get me through my first pregnancy, they lasted during my second.  I did purchase two more pairs while pregnant with Emerson because the brand had come out with a new version of the same style that had more distressing…a detail that I find difficult to resist.
Now, I completely understand if spending over a hundred dollars on a pair of jeans for a limited period of time isn't appealing or always a possibility!  I just loved these jeans so much and had such a great experience with them holding their shape compared to others that I wanted to share.  I continued to wear them for six weeks post pregnancy as well so, all in all, I will have worn the original pair for almost two years and the new pairs for almost a full year.  Just to give you a sense of the timeline!
Here are several of the posts in which I was wearing my favorite maternity jeans…and apparently standing exactly the same way.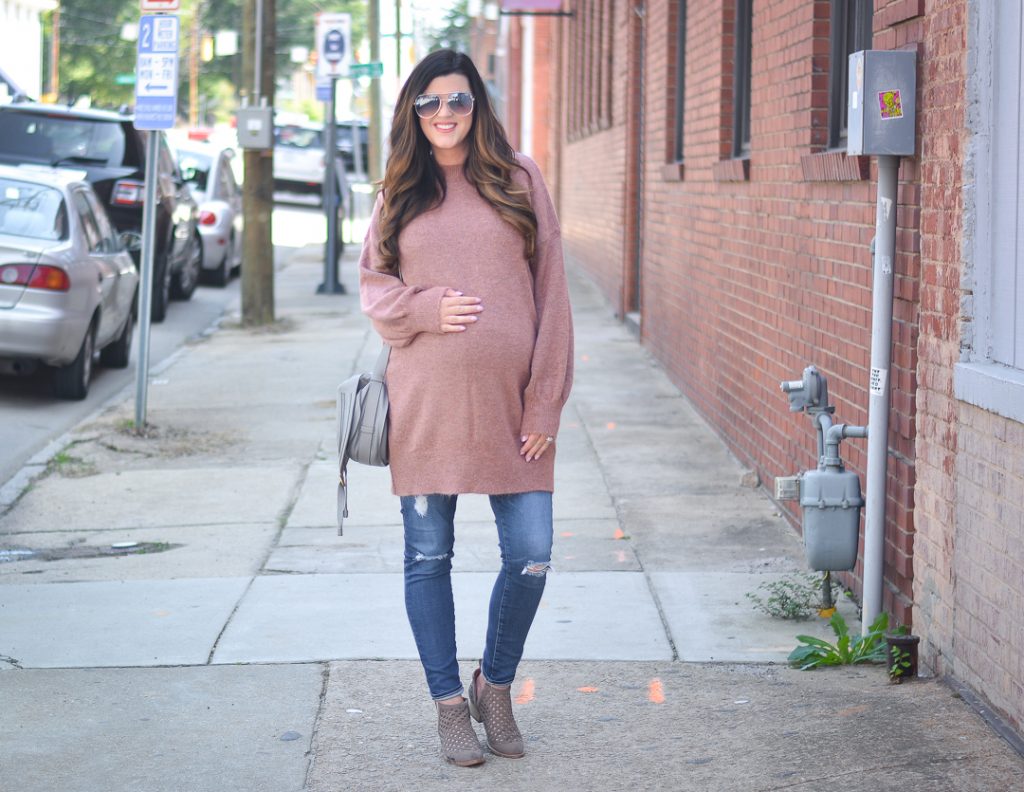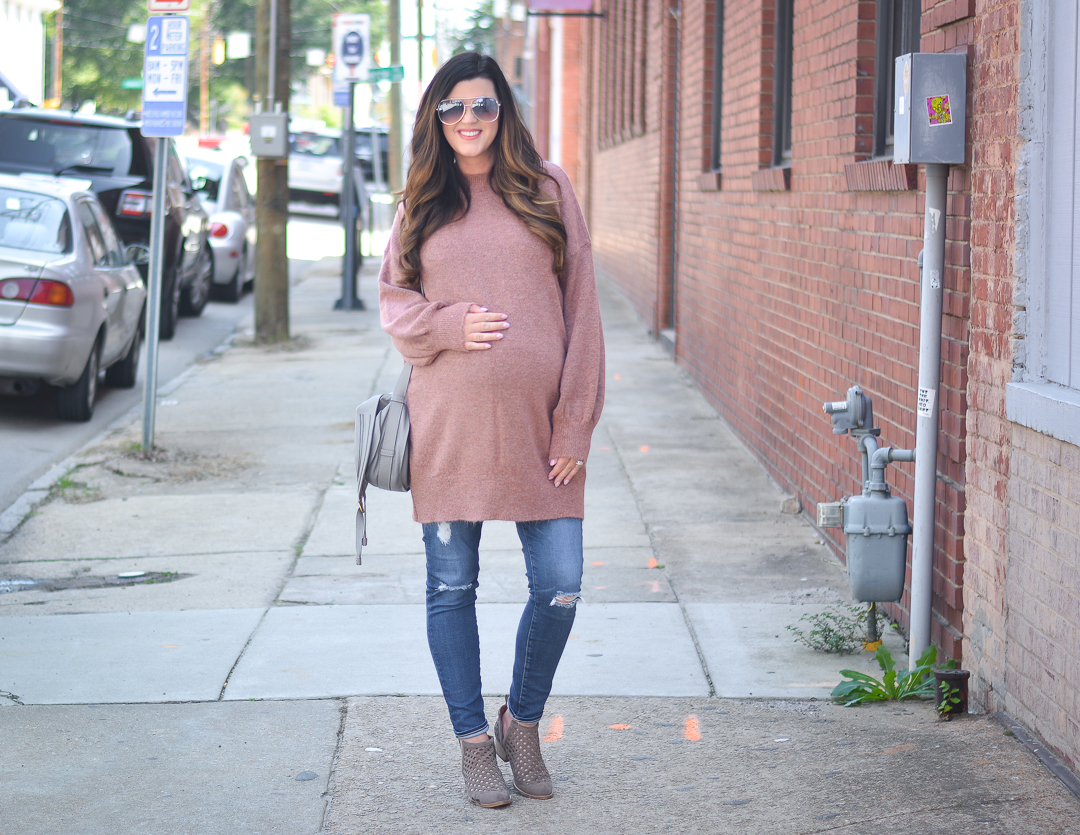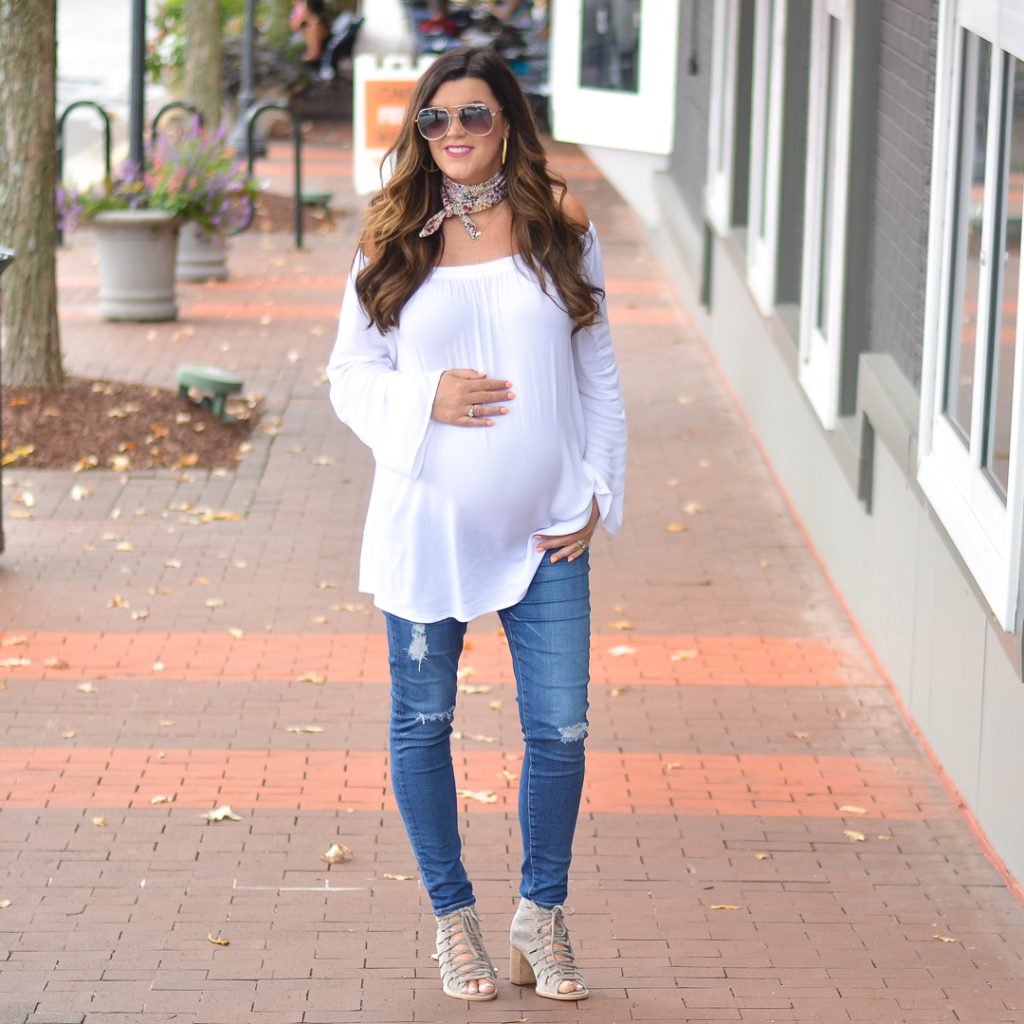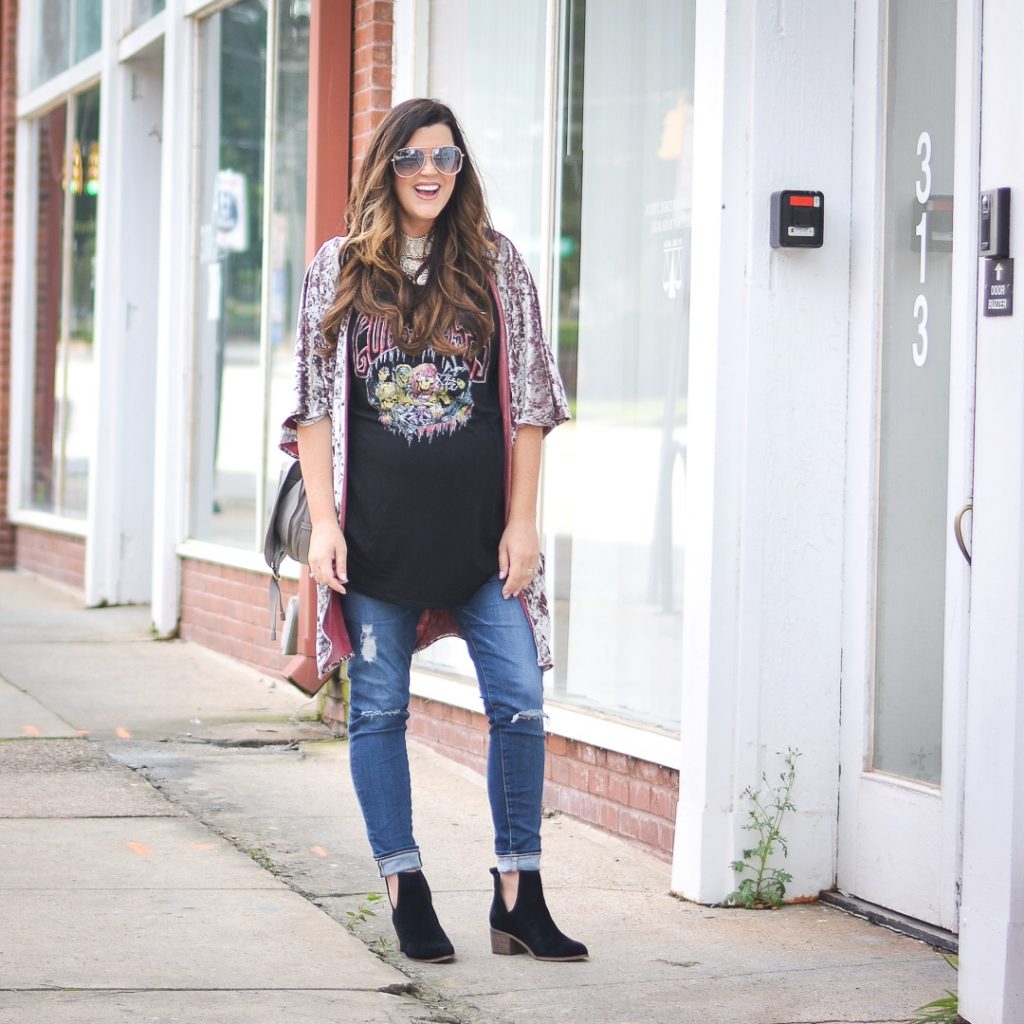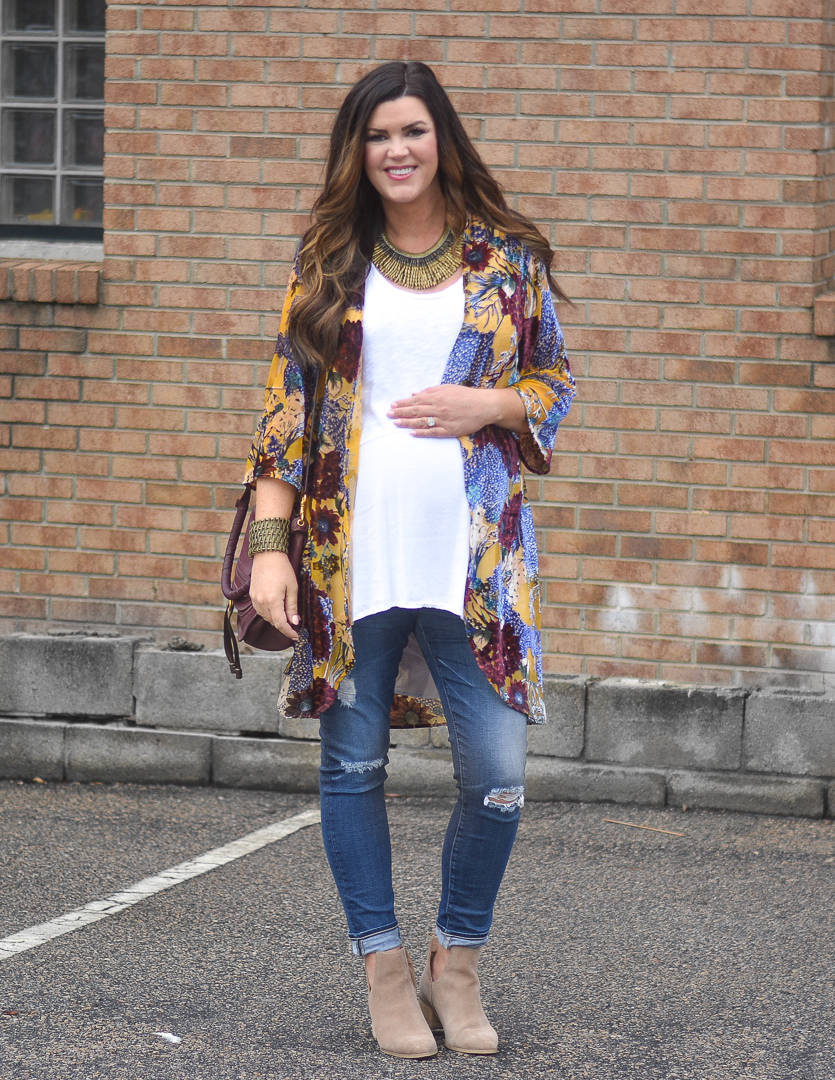 xoxo
Lindsey
SaveSave
SaveSave
SaveSave