Happy Monday, friends!
We host both of our families for Thanksgiving every year so today I will be spending much of my time preparing the house for Thursday.  Fingers crossed that little Miss Emerson understands how important it is that things start getting accomplished.  I was able to finish the tablescape yesterday so today needs to consist of straightening up and organizing.  With the birth of Emerson and then having to spend two days last week in the hospital with the little one, let's just say that our house has seen better days.  I felt behind on everything even  before she was born so now it feels like I am a bit underwater.  Hopefully, the rooms on the first floor can be tidied up today and I can worry about upstairs later.  To clarify, by "upstairs" I mean put away the piles of laundry and tackle the disaster that is my closet.
Have any of you thought about what you would like to wear on Thanksgiving?  Typically, we all dress fairly casually.  Nobody wears sweats or anything but we do value comfort.  This year, I'll likely wear a sweater or cardigan paired with skinny jeans.  The oversized sweater that I am wearing in this post is a fantastic option.  The color is perfectly festive for Thanksgiving and the fit is perfect for gorging yourself on delicious food.  This particular sweater also comes in black, cream, blue, bright pink and gold.  After realizing how much I found myself wearing the "Tobacco" color, I ordered the black.  It arrived just a little over a week ago and has already been worn three times.  It's the perfect option for those days when you want to feel comfy but look put together.  It's quickly becoming my "I can't figure out what to wear so I'll put this on again" piece for the fall and winter.  It is supposed to fit oversized but you could definitely size down and not lose that feel.  Also, I think that this color would look AMAZING paired with leopard shoes or booties.   (Side note: It's rare that I don't size down in Free People.)
I'd love to know how you typically dress for Thanksgiving!  Do you dress up or dress down?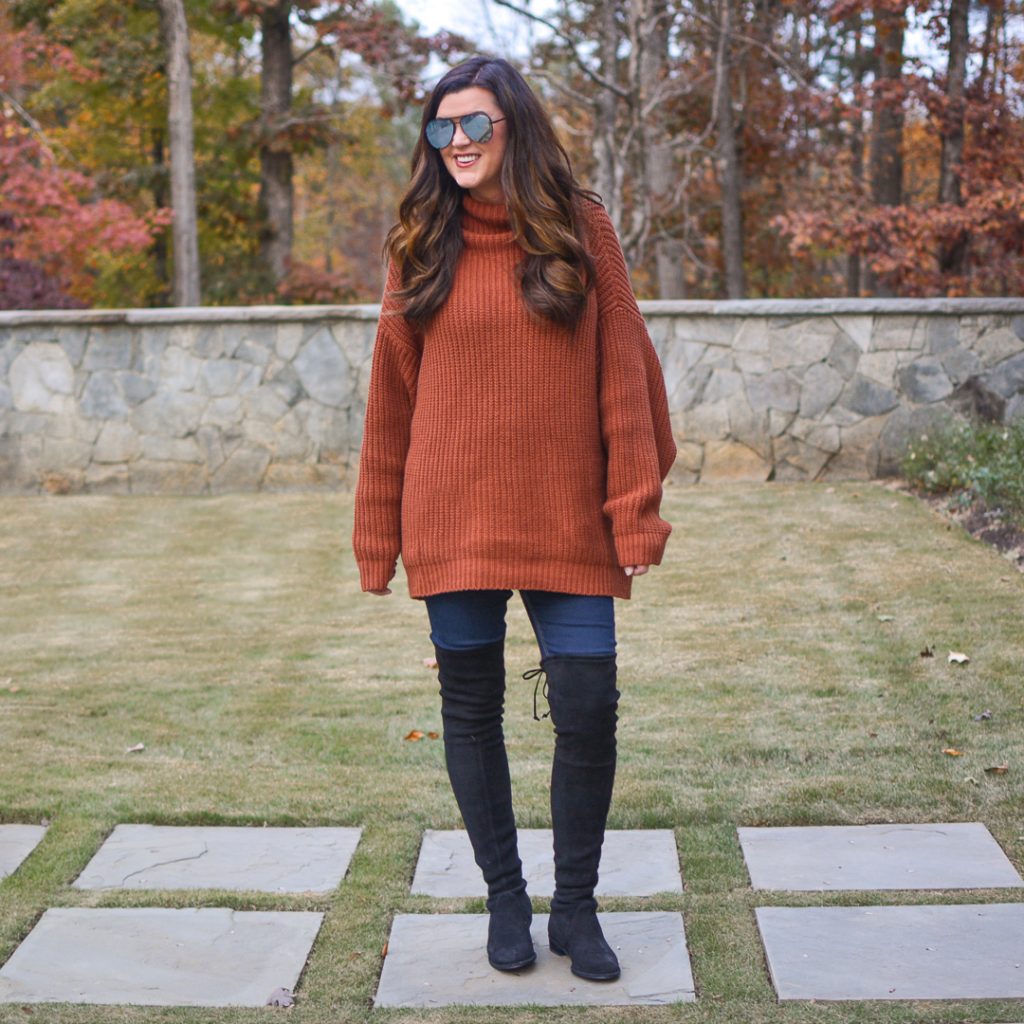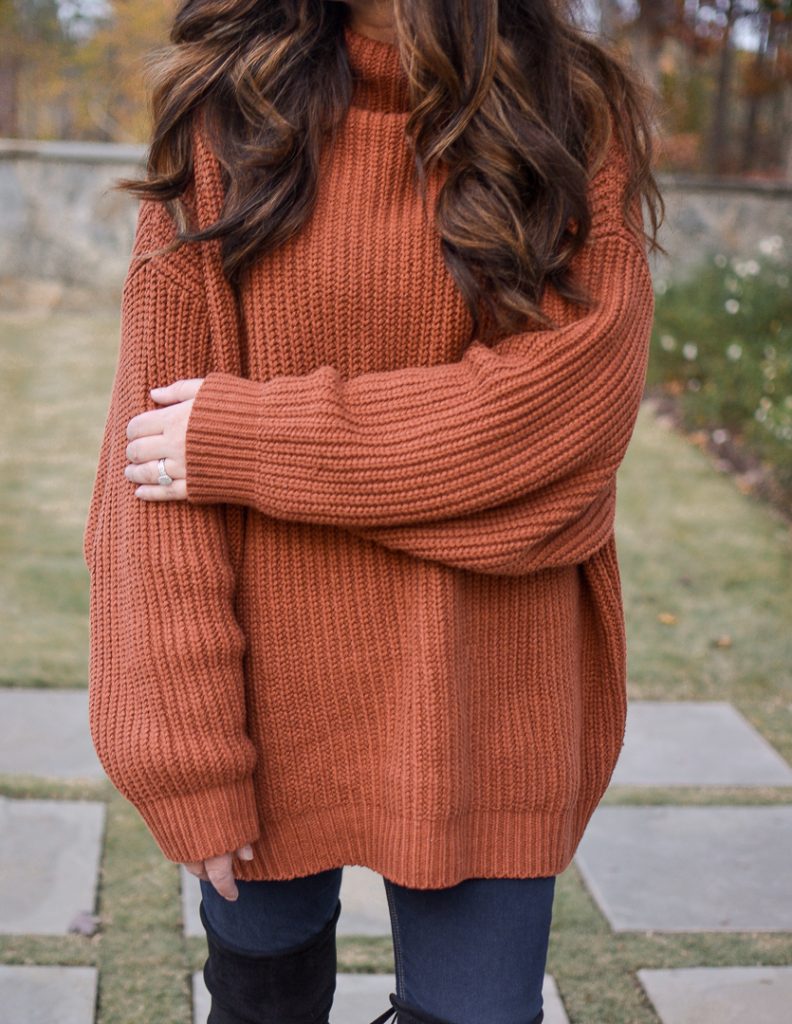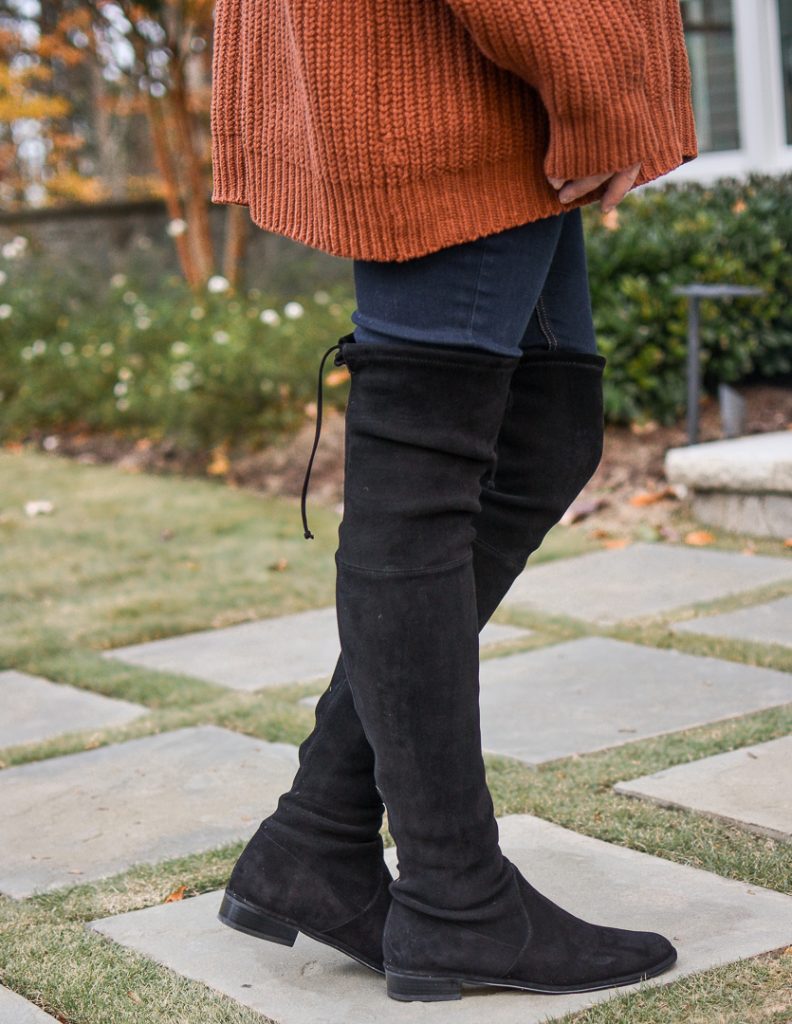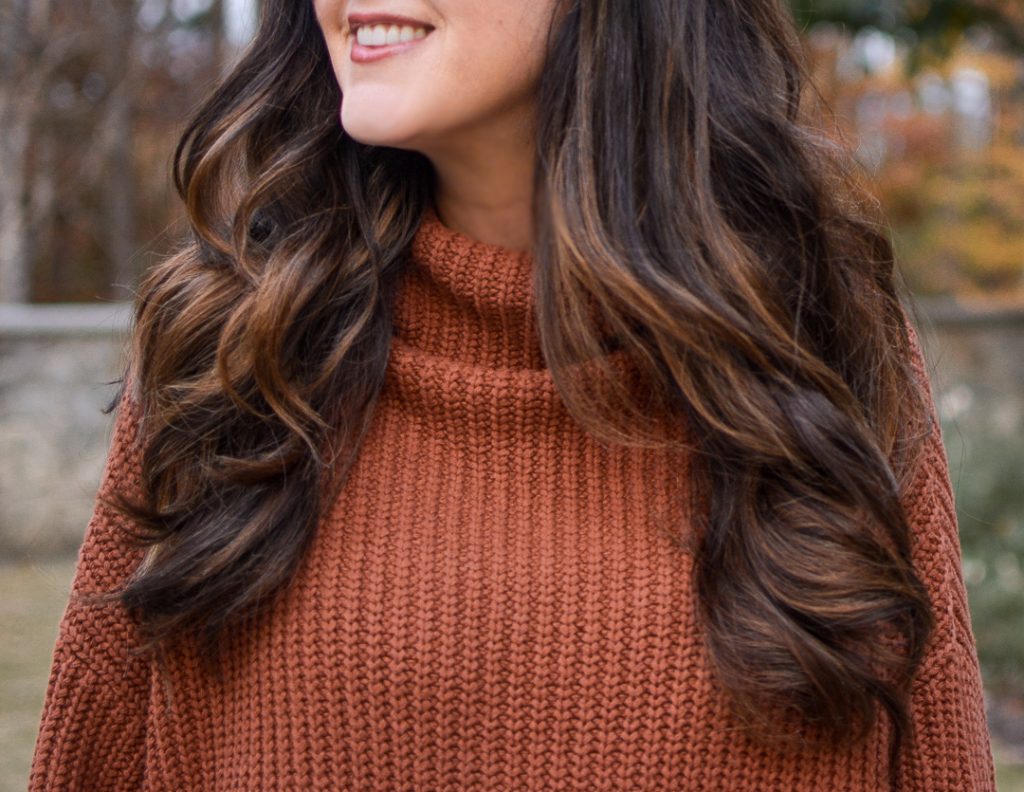 xoxo
Lindsey
SaveSave