I'm elated that it's finally cool here in Charlotte and I can wear my sweaters, faux leather, boots and all the fun fall layers without overheating.  I actually purchased this sweater dress months ago, but wore it for the first time the other day.  If you are thinking we already blogged this sweater dress, then you are correct…Lindsey actually shared this exact sweater back in September but I thought I would share how I styled it for a night out.
While they are calling this a dress, I styled it with my faux leather pants but you could also pair with leggings or tights; or with jeans like Lindsey did in her post.  As you can see there are countless ways to style this piece, so it is absolutely worth the $75.   While red is the color of Christmas, I will be wearing this to one of our holiday dinners with friends and family.  If pink is not your color, it comes in grey too!
Speaking of the holidays – how is Thanksgiving next week?  November has gone by so fast and I have so much to do before I host a family lunch at our house on the 25th.  I know many of you may be against decorating for Christmas before Thanksgiving, but I will admit I'm one of those who can't wait.  Rudy and I both LOVE Christmas and we want to enjoy our decorations as long as possible, so I plan to start decorating this week.  Please, no judgement (wink, wink).
When do you all decorate for Christmas?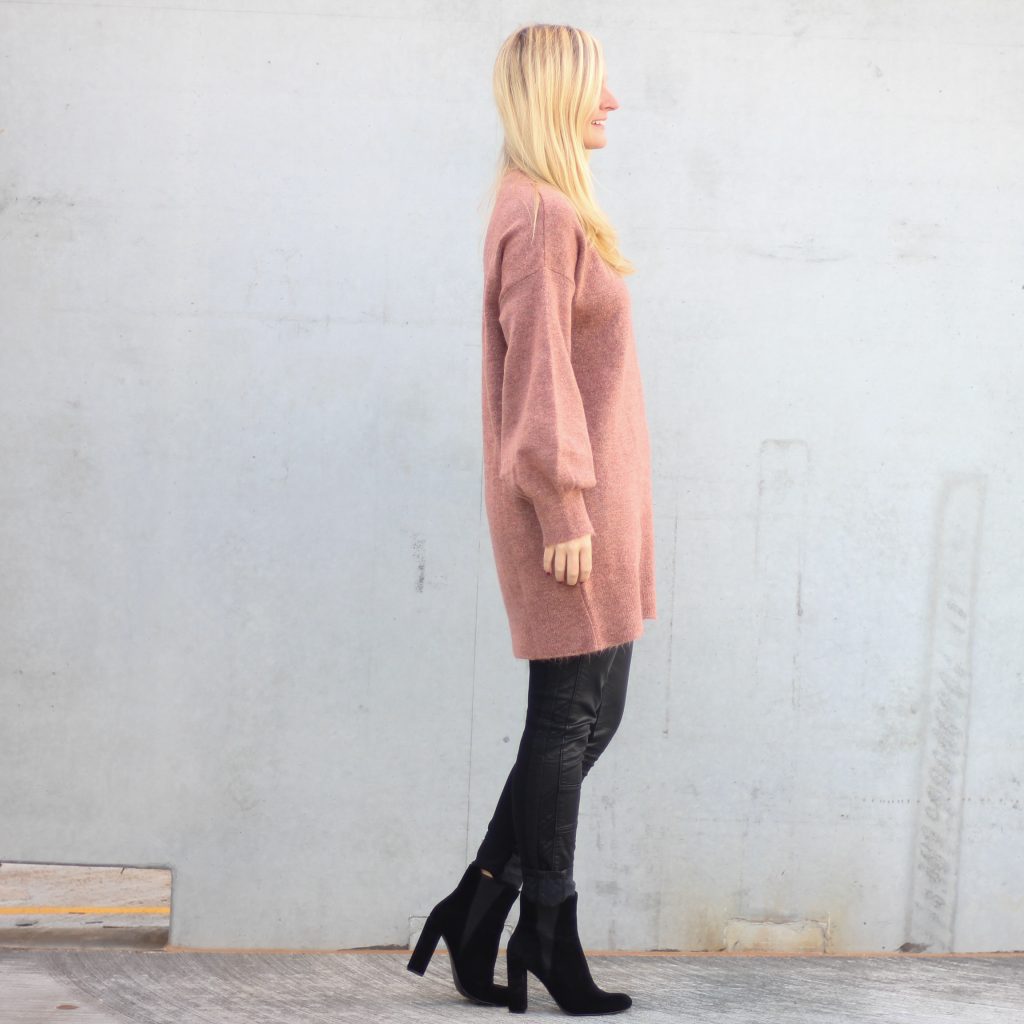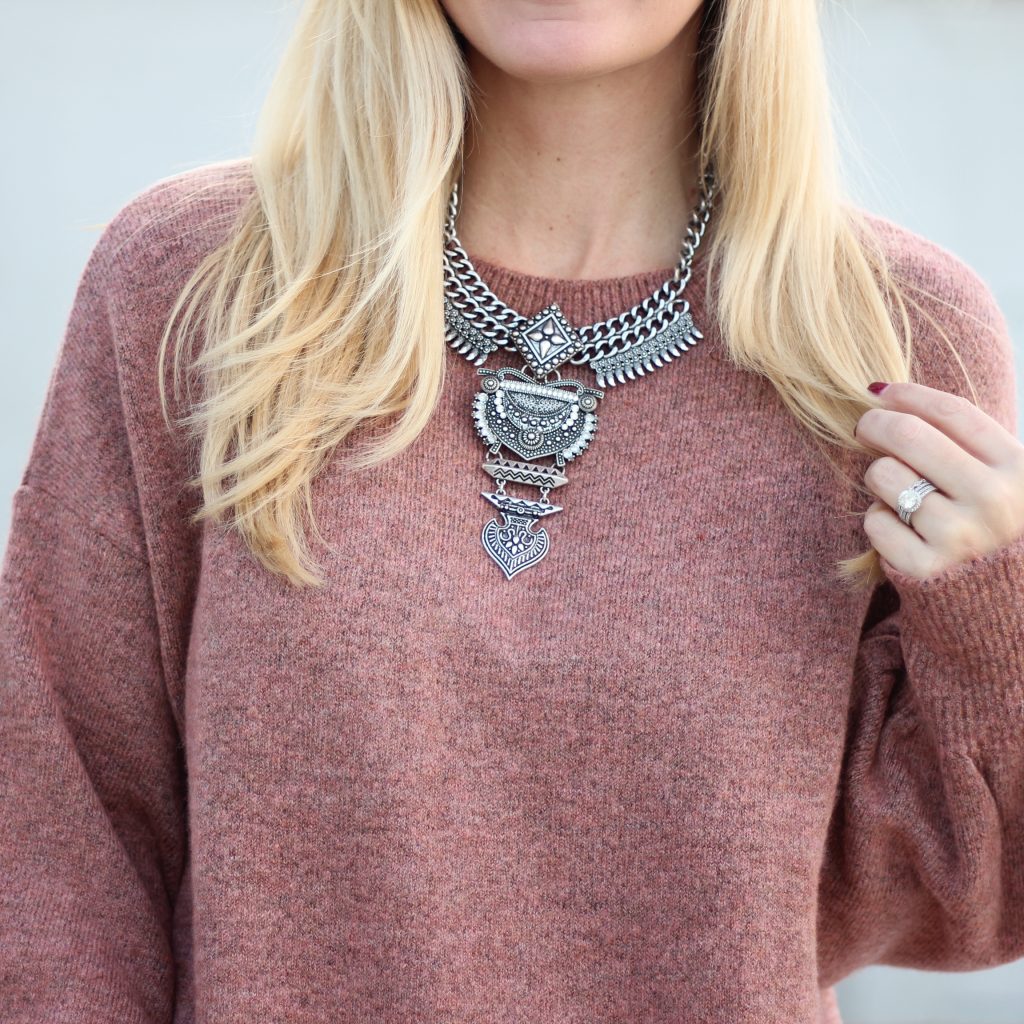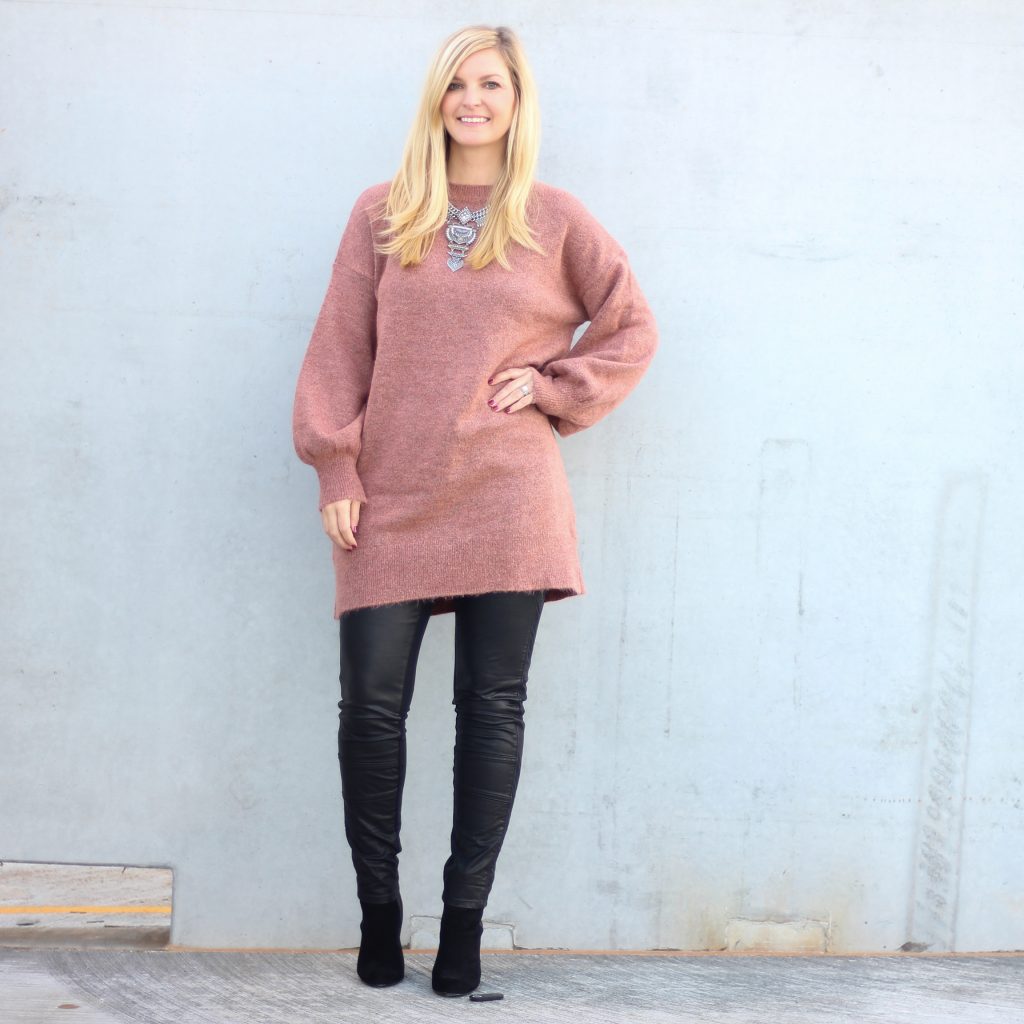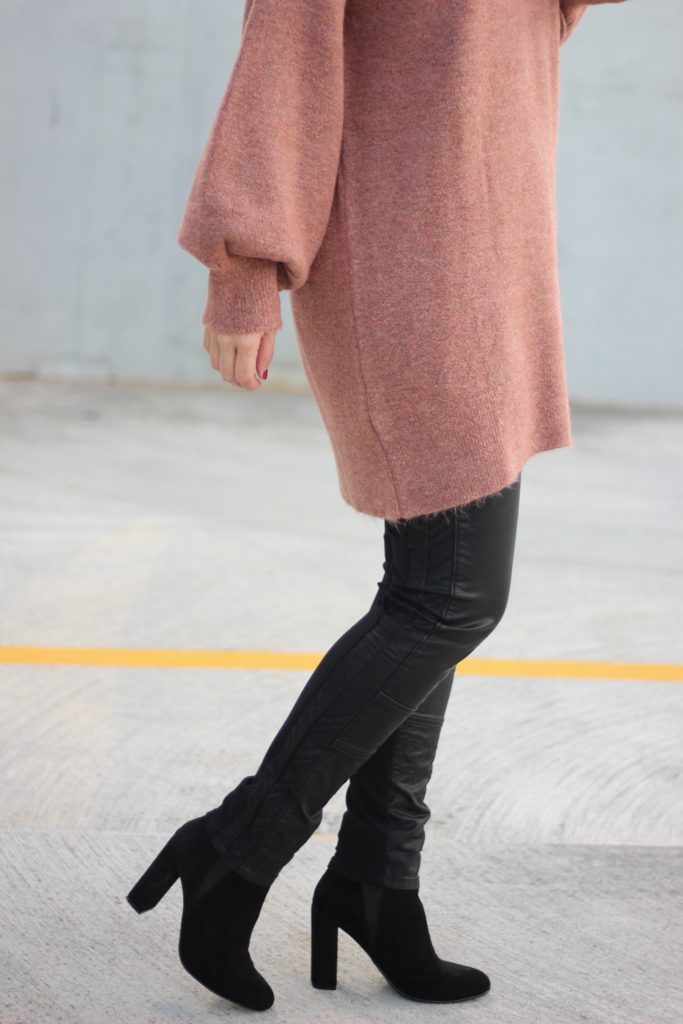 xoxo,
Tiffany
SaveSave
SaveSave