Happy Day Before Thanksgiving, everyone!
How on earth we have arrived at the very end of 2017 is beyond me but I look forward to tomorrow all year long.  Thanksgiving is my favorite holiday.  There is something about quality time with family, the gorgeous foliage outside transitioning to fall colors and of course, the amazing feast that awaits.  We are lucky enough to be able to host both of our families each year which definitely helps create a truly special atmosphere for David, the kids and myself.  We have everything down to a science after several years of celebrating together in our home.  Each family member has their roll…whether that be whipping up traditional favorites or entertaining the kids.  It's great because it allows for the day to run fairly seamlessly.  Speaking of food, the dish that I look most forward to the entire year?  My mom's stuffing.  Despite the fact that she and I make it together each year, I will always consider it "her" recipe.  We make it from scratch by toasting what seems like 895 slices of bread.  Because I don't eat red meat, we always create a separate little container free of sausage.  Okay, so "little" is not the appropriate word.  I make a MASSIVE amount for myself because I love to indulge for several days afterwards.  What is the dish that you most look forward to each Thanksgiving?
One of my favorite parts of hosting Thanksgiving each year is the opportunity to create the tablescape.  I try my best to switch it up a bit each year using the same main elements but incorportating some new decorative details.  It's a great way to make the table feel different but not spend a fortune doing so.  At this point, I have several items packed up that I can bring out and just put them together differently than I have previously.  I always use our Pottery Barn dishes and silverware that we received when David and I were married.  This year, I opted to order some faux lamb's ear to add some greenery to the table in lieu of the pinecones that I typically spread out along the table.  A friend of mine owns an adorable boutique, Molly + Kate, located near Buffalo, New York.  She posted a picture on her shop's Instagram account of adorable little concrete pears and amazing melamine chargers that look like wood.  They "had to" become part of our Thanksgiving table so she shipped them down to me and, honestly, they helped create my favorite table yet.
Here are some images of our dining room and the final tablescape…
| You can shop decorative items by clicking on images below |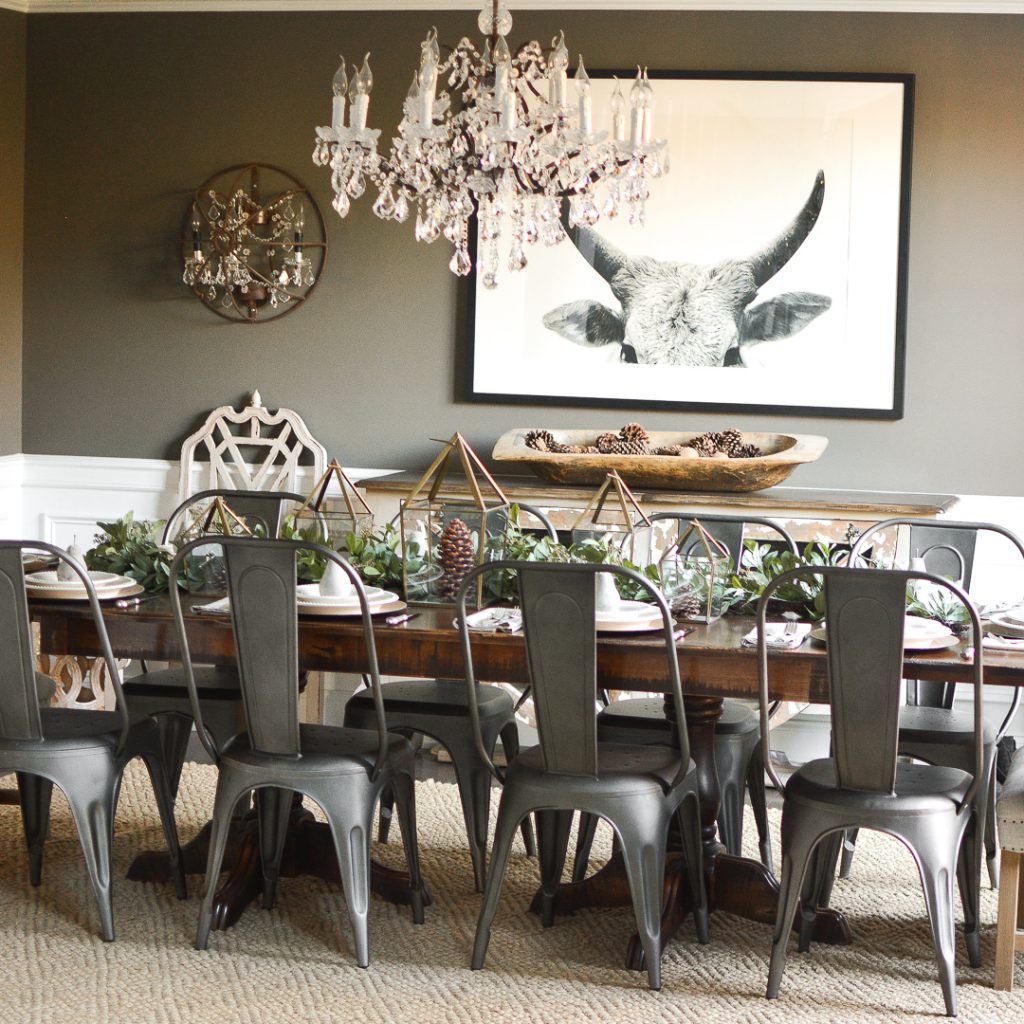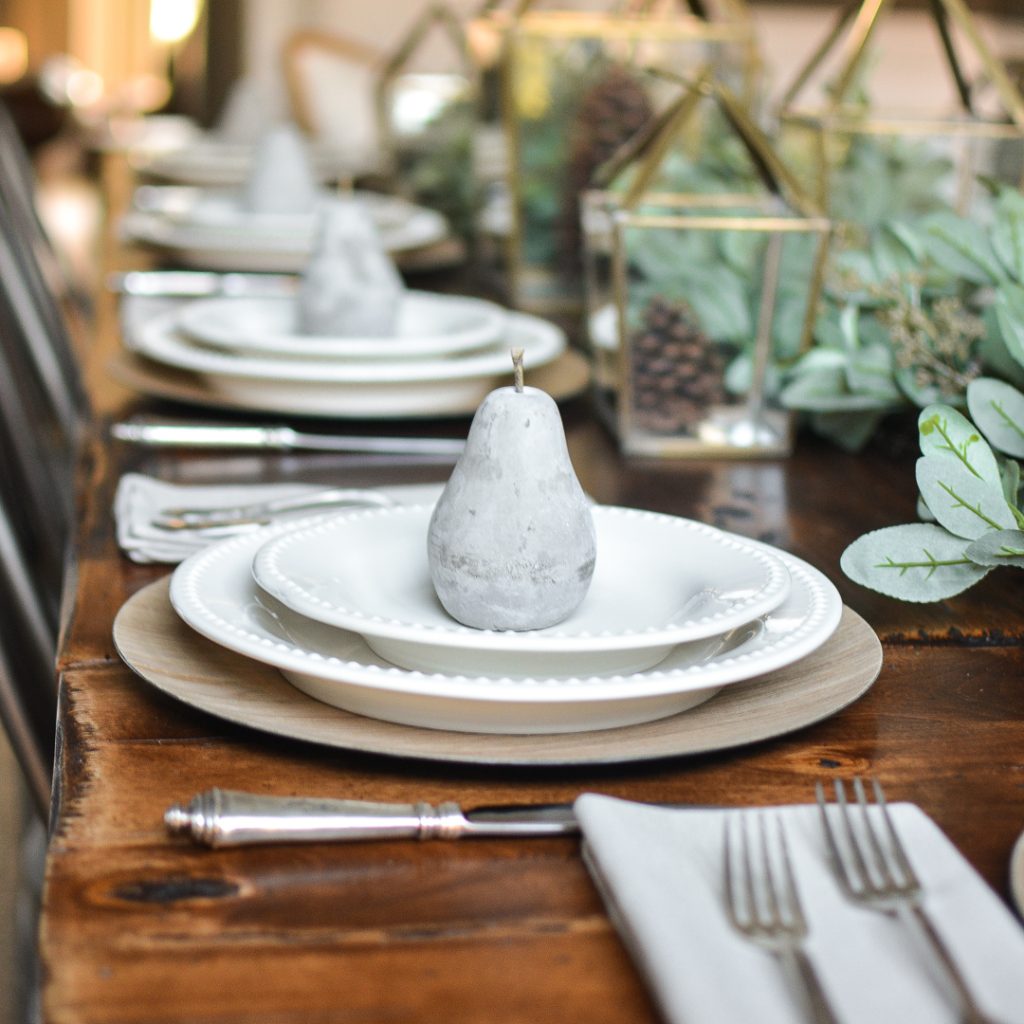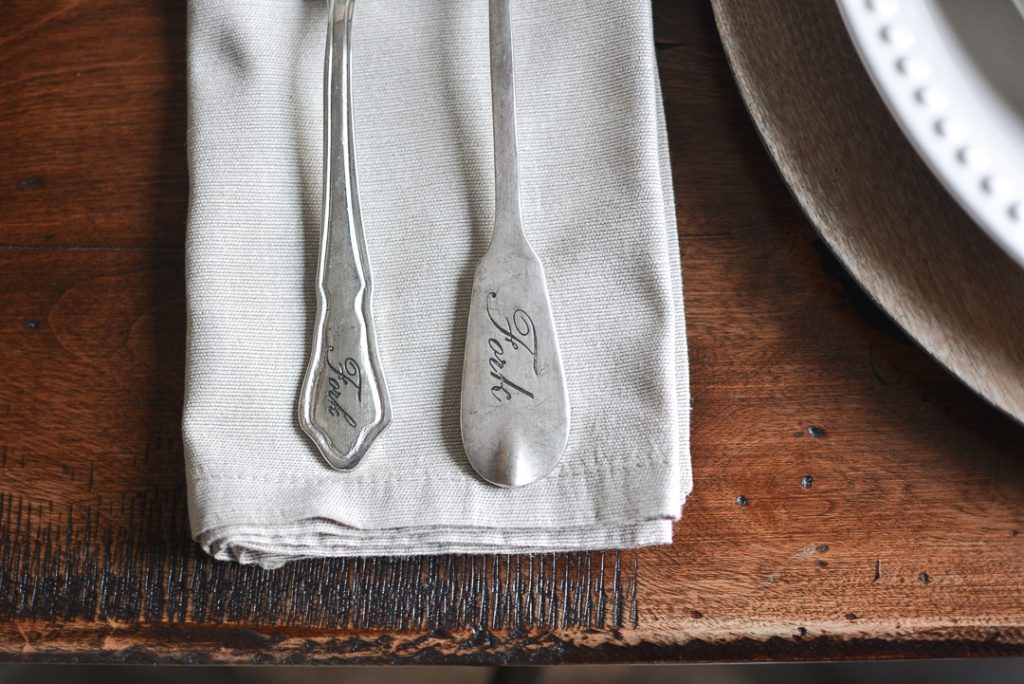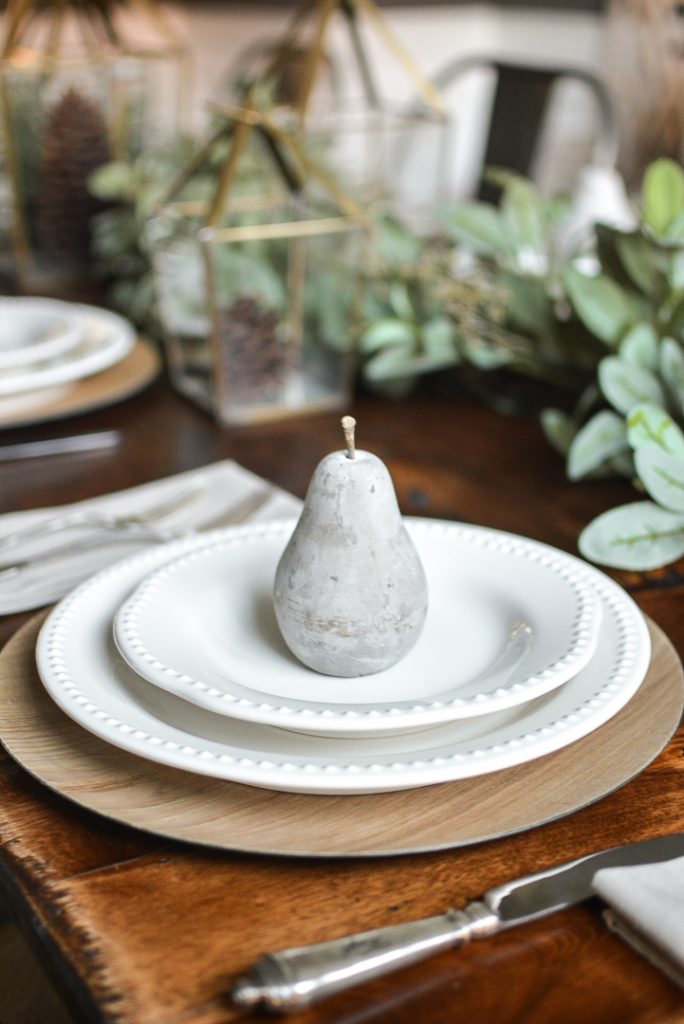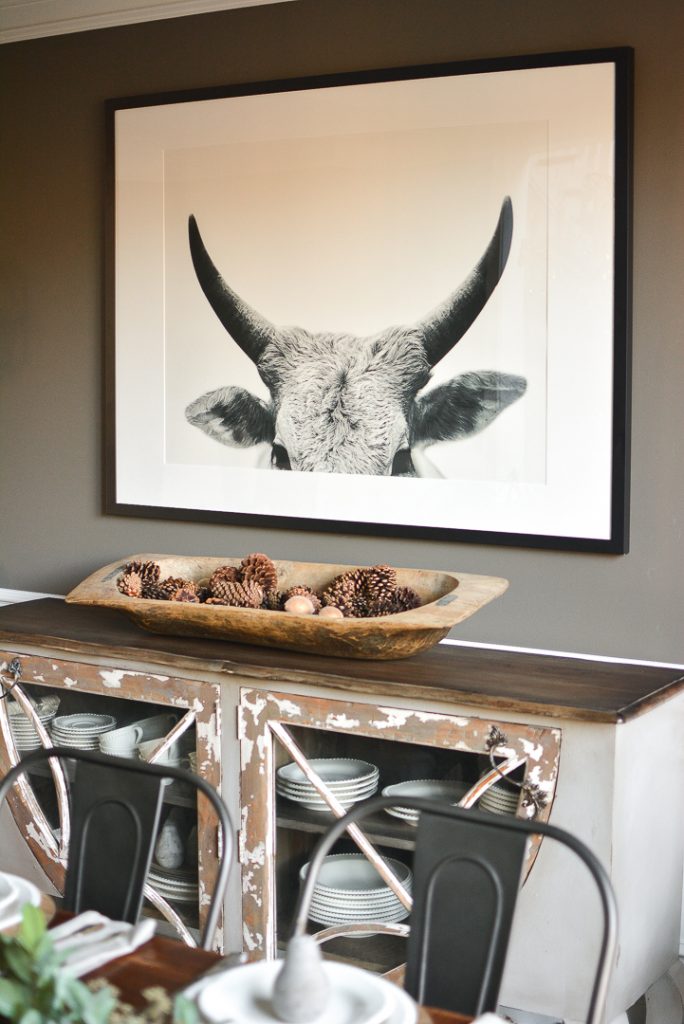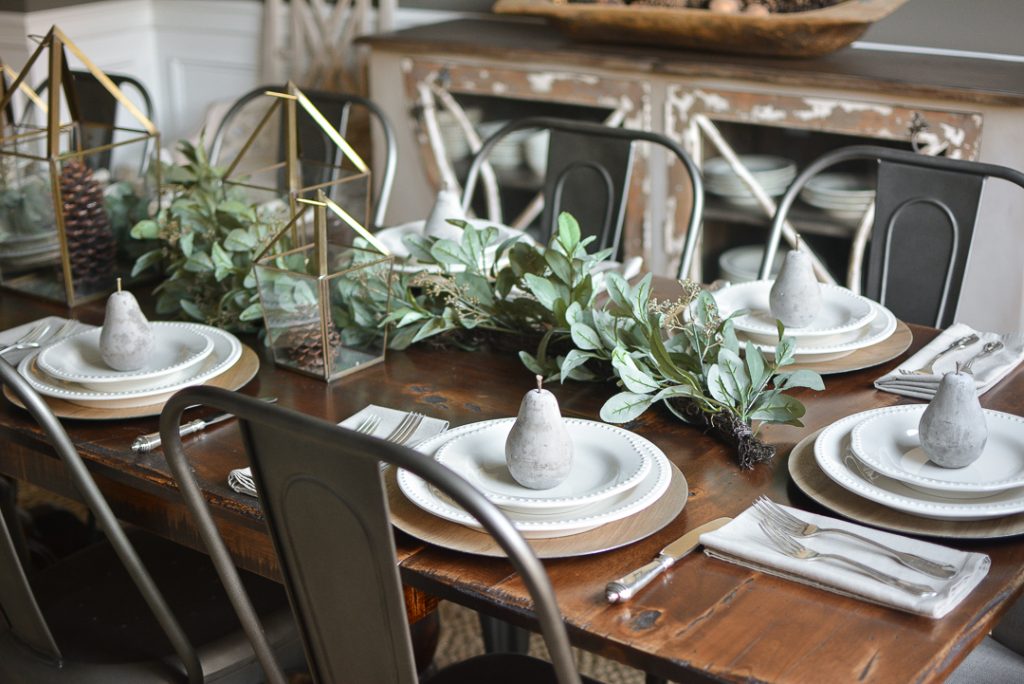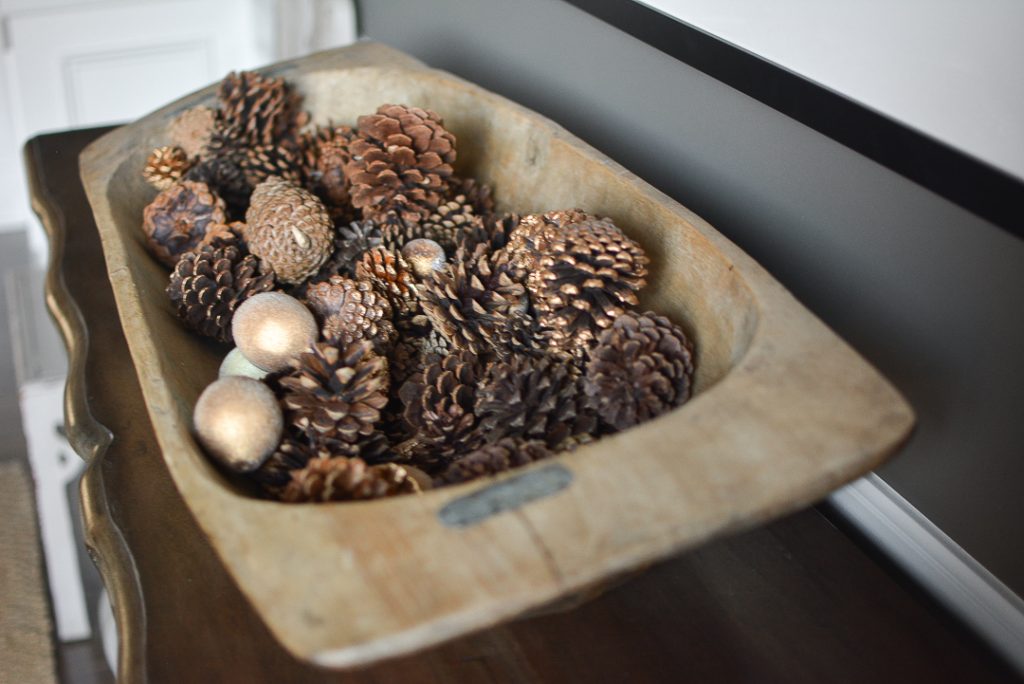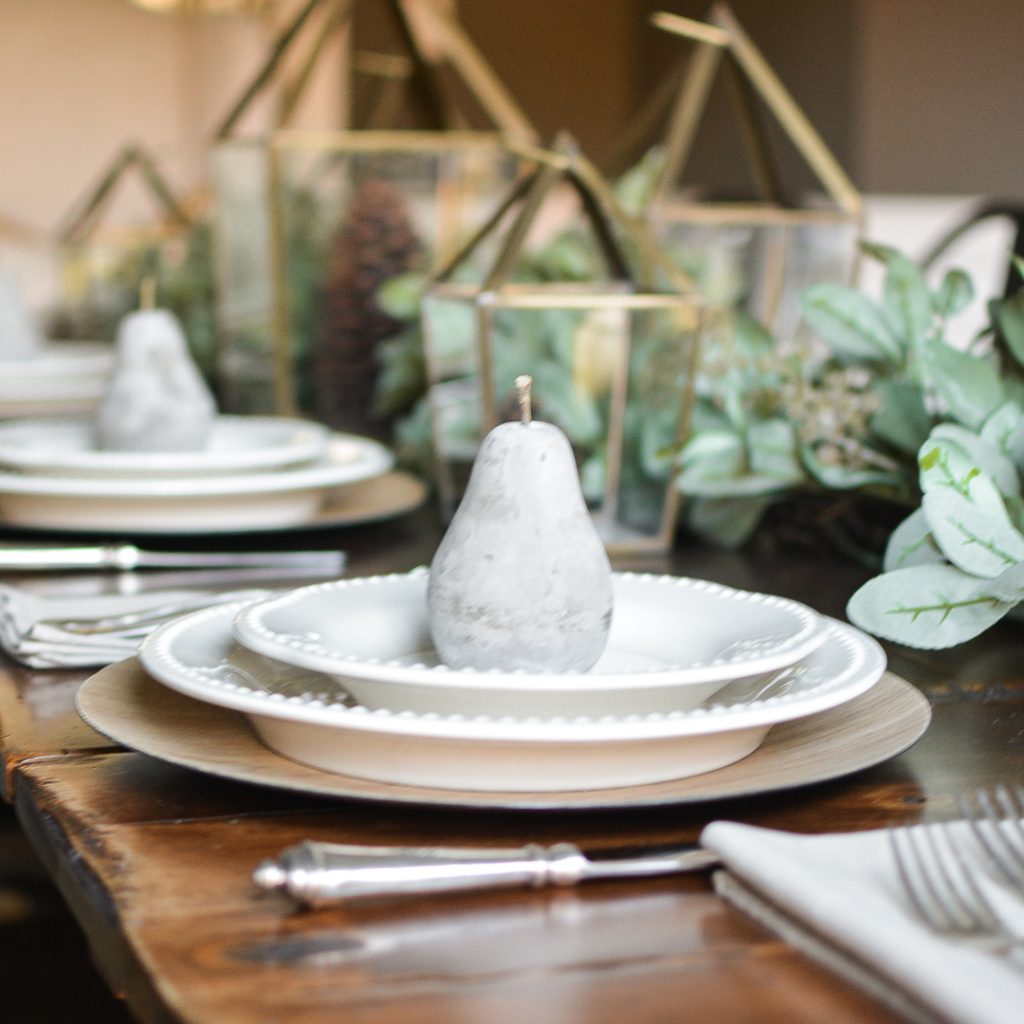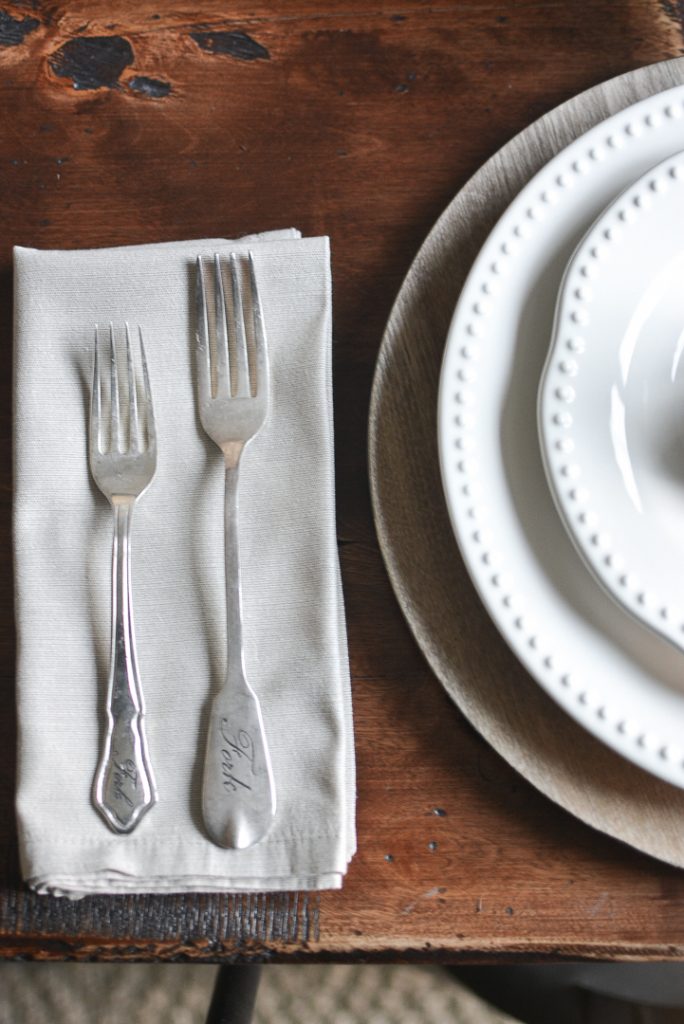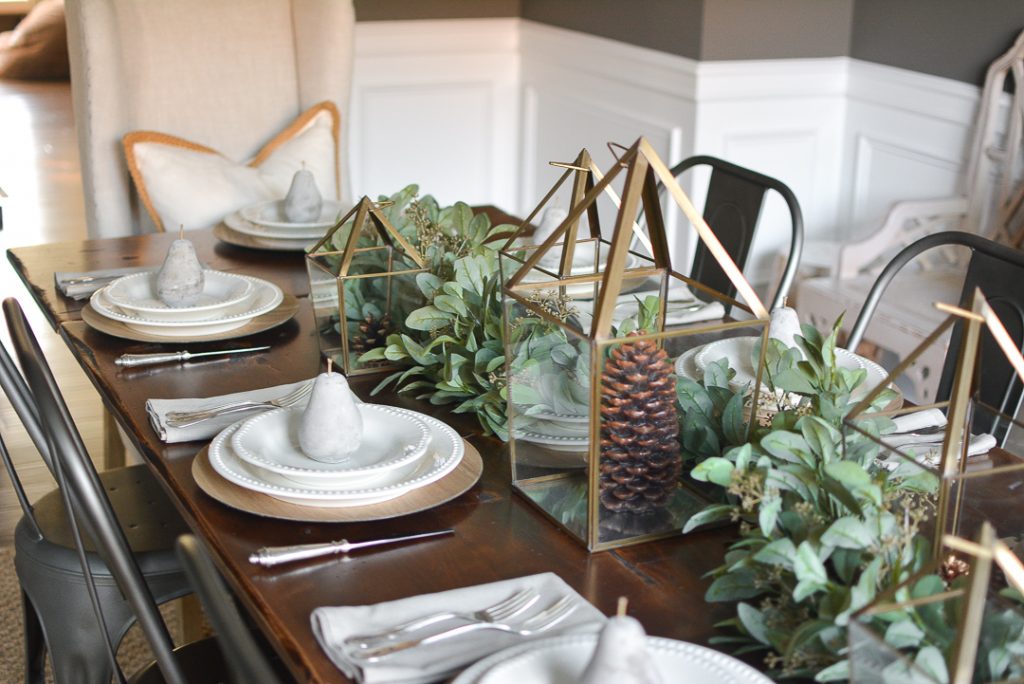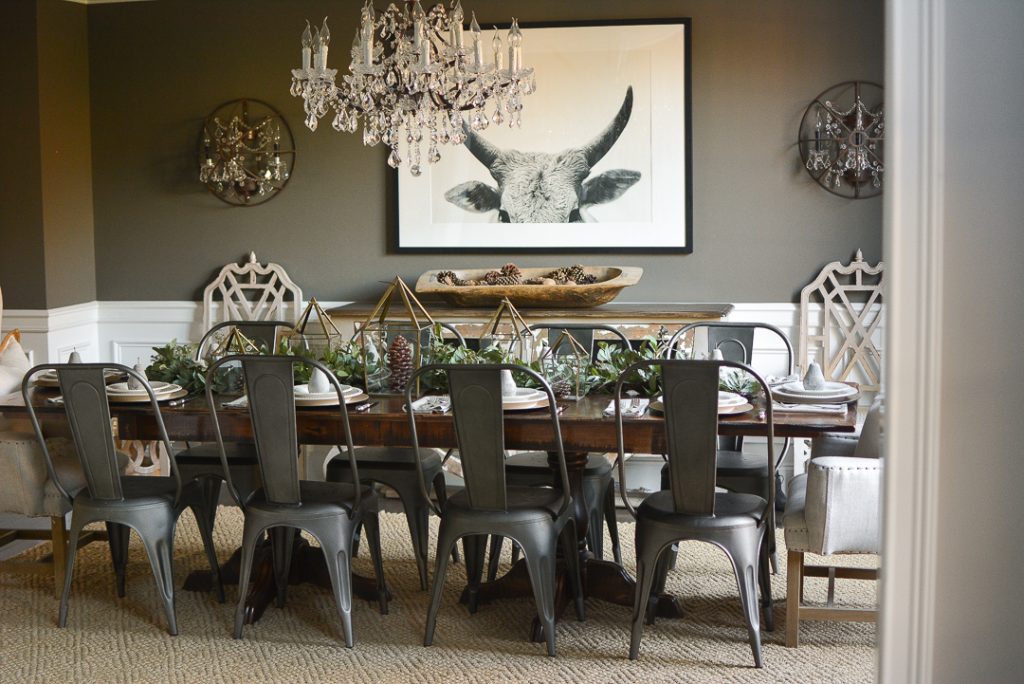 Wishing you and your loved ones a beautiful Thanksgiving!  As always, I am so incredibly thankful for all of you!
xoxo
Lindsey
SaveSave
SaveSave
SaveSave