Hi, friends!
Hoping that you all are having wonderful week so far.  For me, days are blurring together ever since Emerson's arrival but I am hoping that we will have found our new normal a few weeks from now.  Several friends have said that once you hit the three month mark post-second baby that things have generally settled into place so fingers crossed that will be the case although that seems so far away.   We are definitely floundering a bit but David and I are so fortunate to have supportive families who are helping us out a great deal.  Not to mention the fact that David is doing anything and everything he can to help out.  Whether that means taking Ryan to and from school, taking over a night feed because I can't keep my eyes open or simply having a cup of coffee brewing for me in the morning, he is constantly anticipating what Ryan, Emmy and I might need.  I had a c-section so I'm a bit limited for another three weeks.  I mentioned on social media recently that the physical healing is not the difficult part, it's the fact that picking Ryan up is not allowed for six whole weeks.  He is constantly asking me if I am feeling better and if I can lift him yet.  My heart aches every single time he utters those words.  Thankfully, as long as someone else places him in my lap or if he climbs up himself, we can spend much-needed snuggle time together.  He's just been so incredible during this major transition so it's important to both David and myself to make sure that he is receiving loads of quality attention right now.
The good news is that the light at the end of the tunnel is in sight.  I have passed the halfway point and we are starting to get out and about as a family of four…granted we have yet to leave the house as a foursome at decent hour but we'll get there.  We will get there, right?!  One of my go-to post-pregnancy looks consists of a cardigan, a layering tunic and some cute booties.  This particular one is a personal favorite because of the length.  The fact that it hits well below the knee makes it a bit different than the other cardigans.  Technically, because of the length, it is a duster cardigan.  The great thing about dusters is that they create a great line for your body.  Because they add length to your figure, they are instantly slimming.  Many dusters have a tie around the waist which adds a nice bit of detail but if you're like me, tying that baby only accentuates your hips.  The design of this one has a tie-back detail but it is actually built into the fabric.  It doesn't actually need to be tied and it doesn't hang down…just adds some aesthetic detail.  This green is almost sold out but there are three additional color options available!  (I have linked everything at the end of the post.)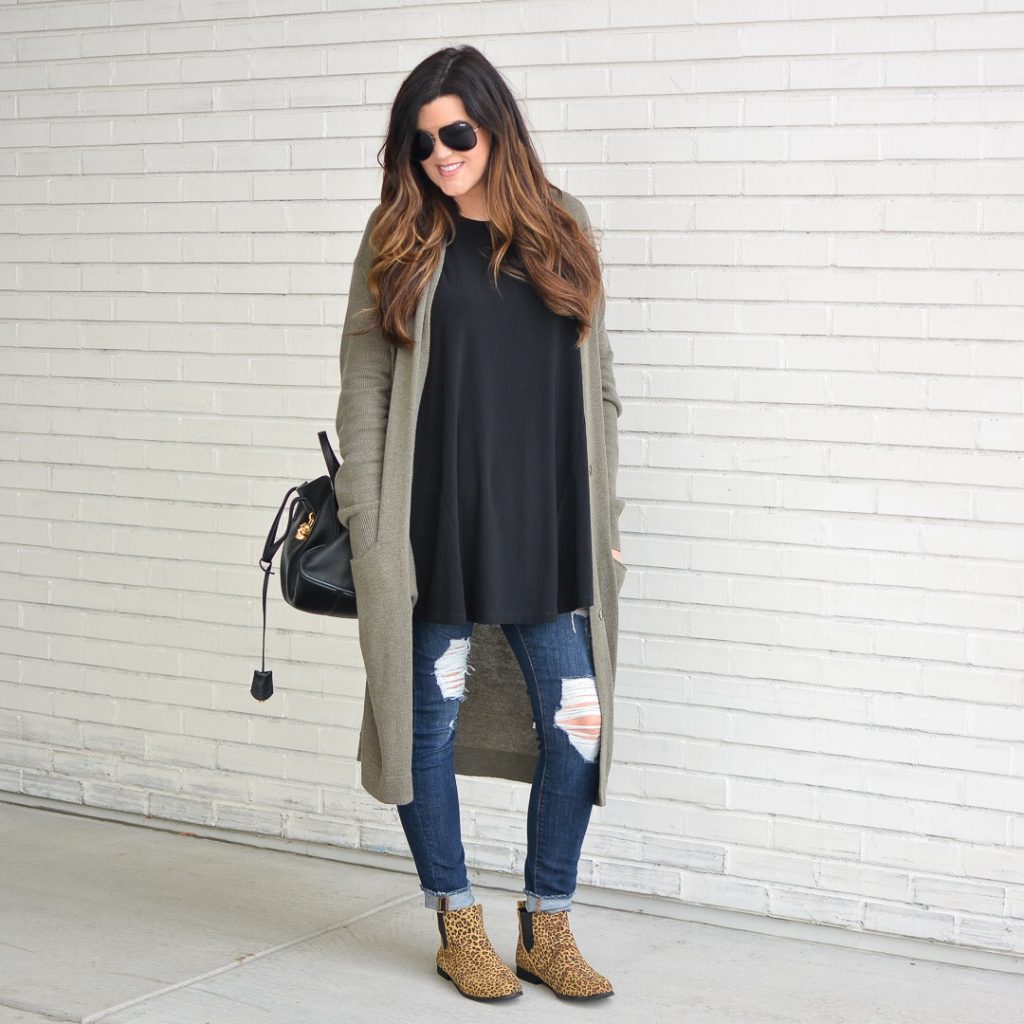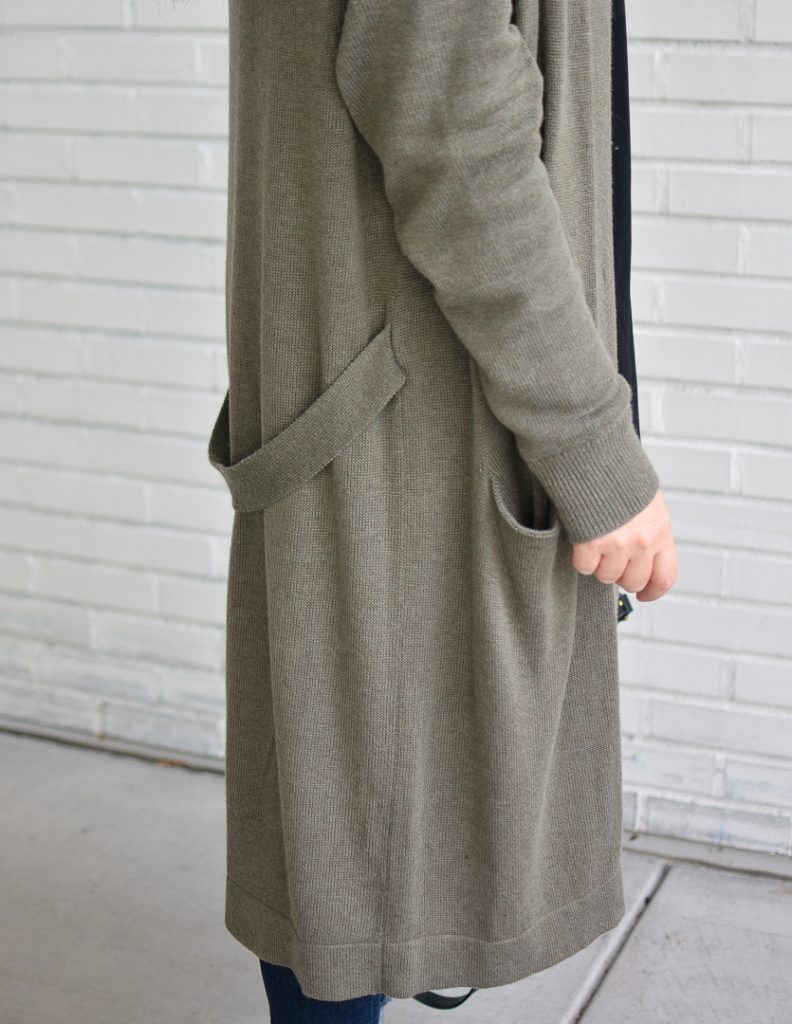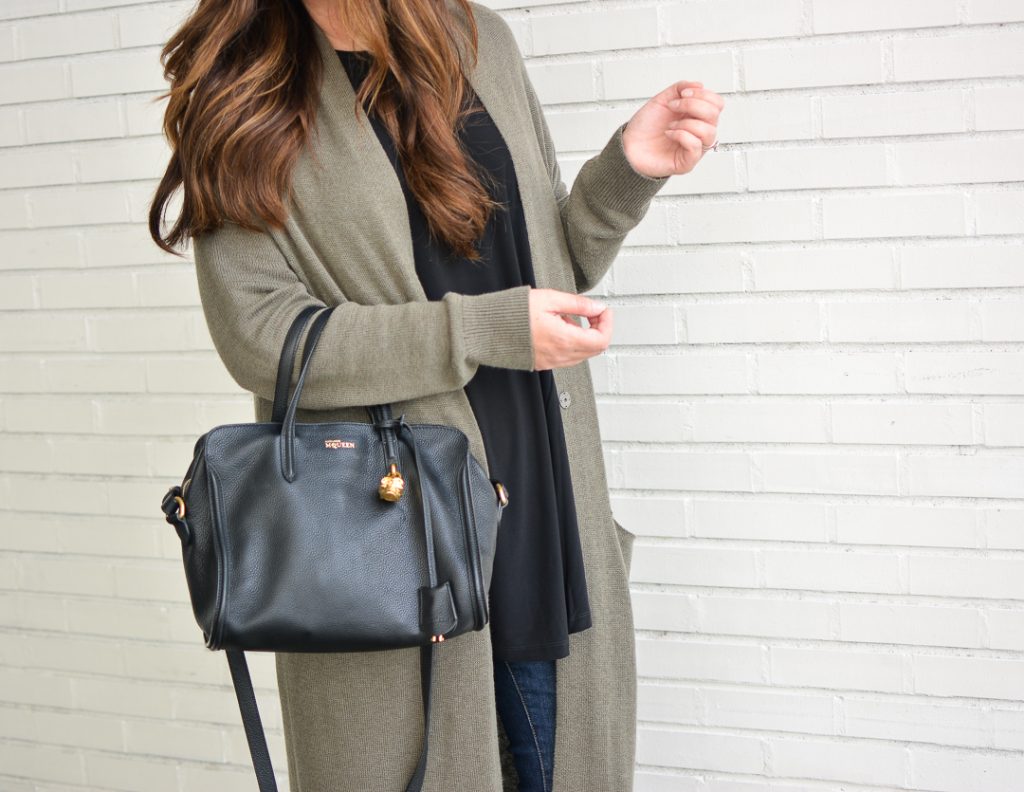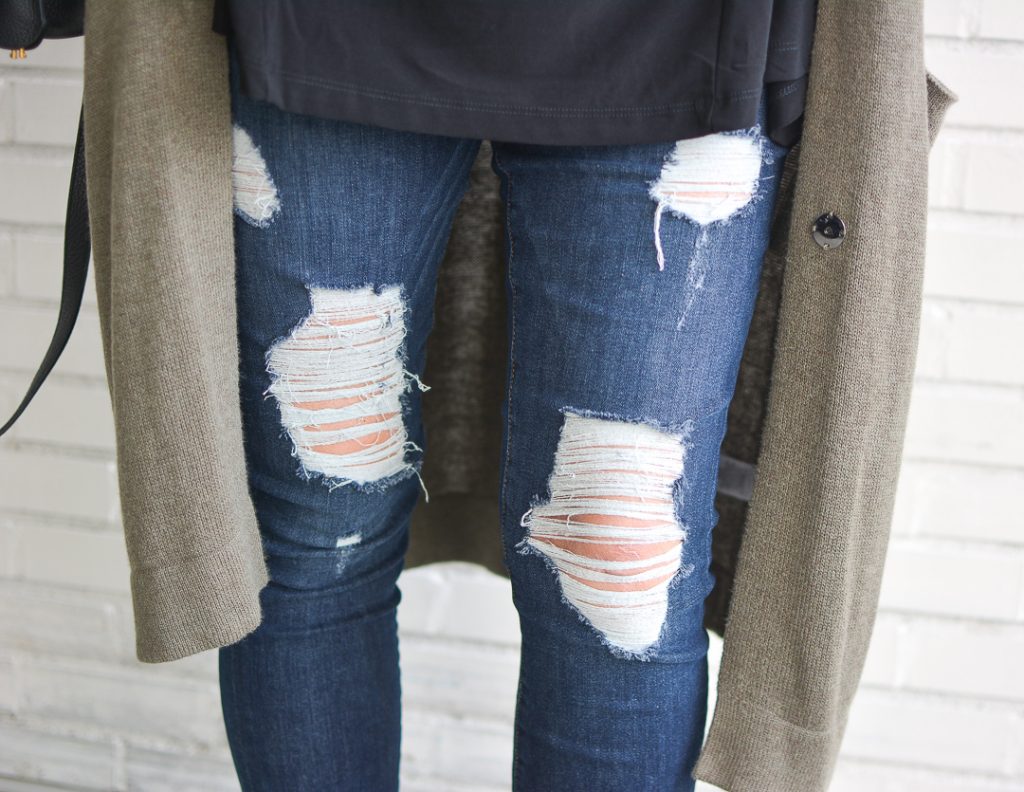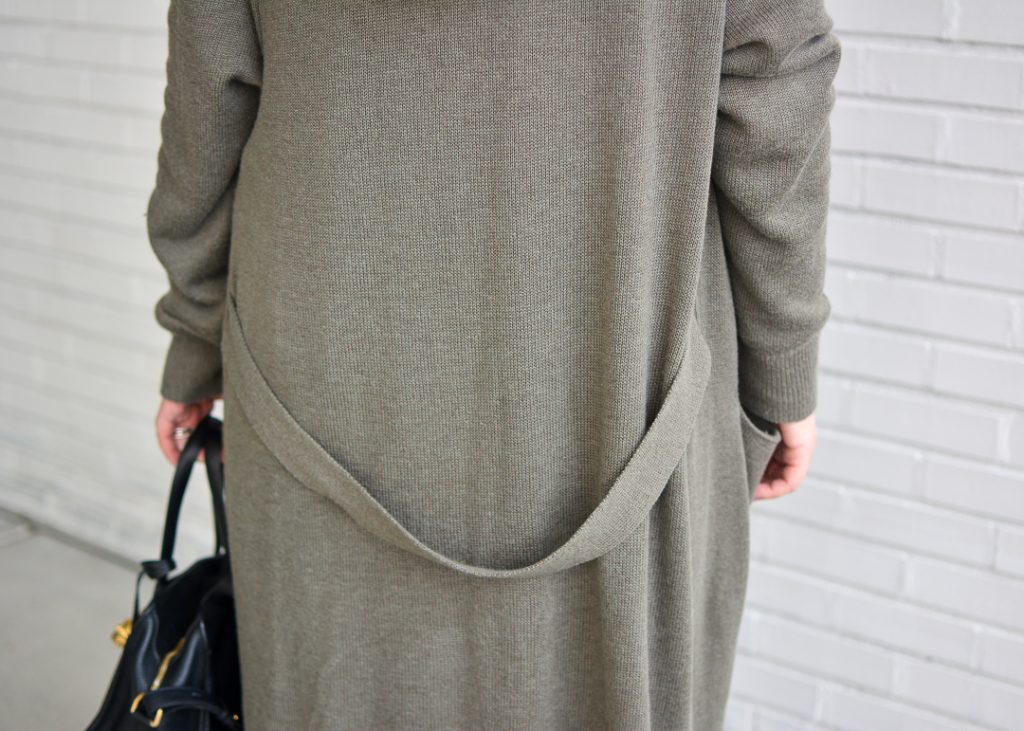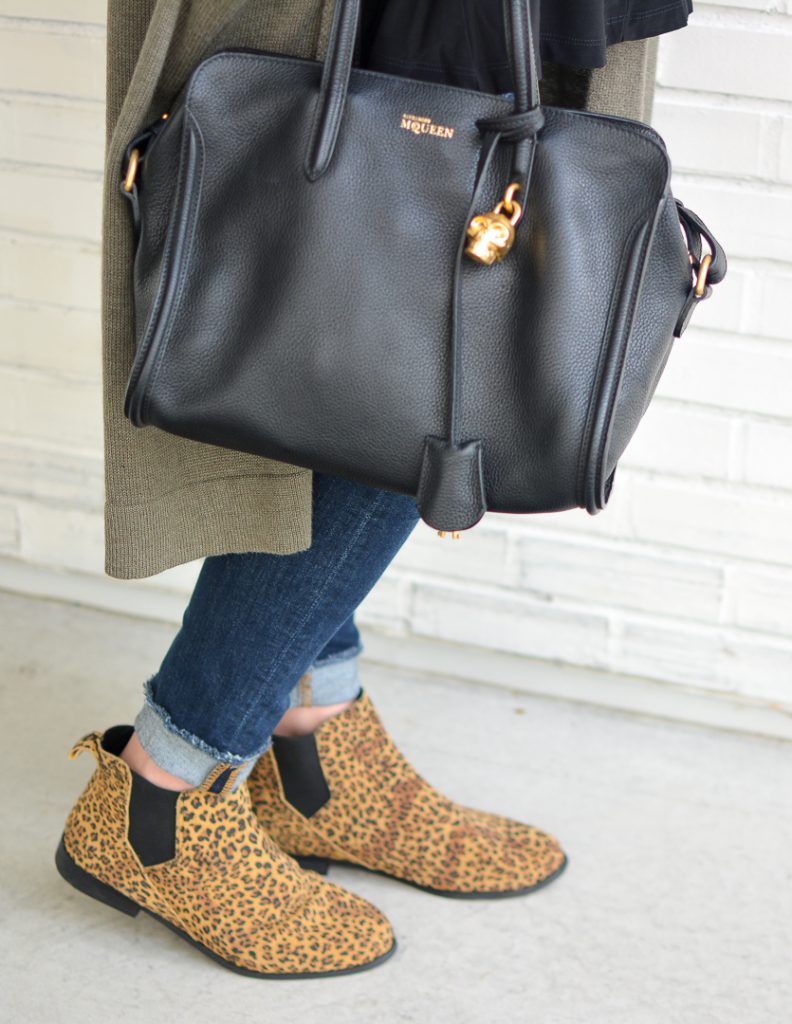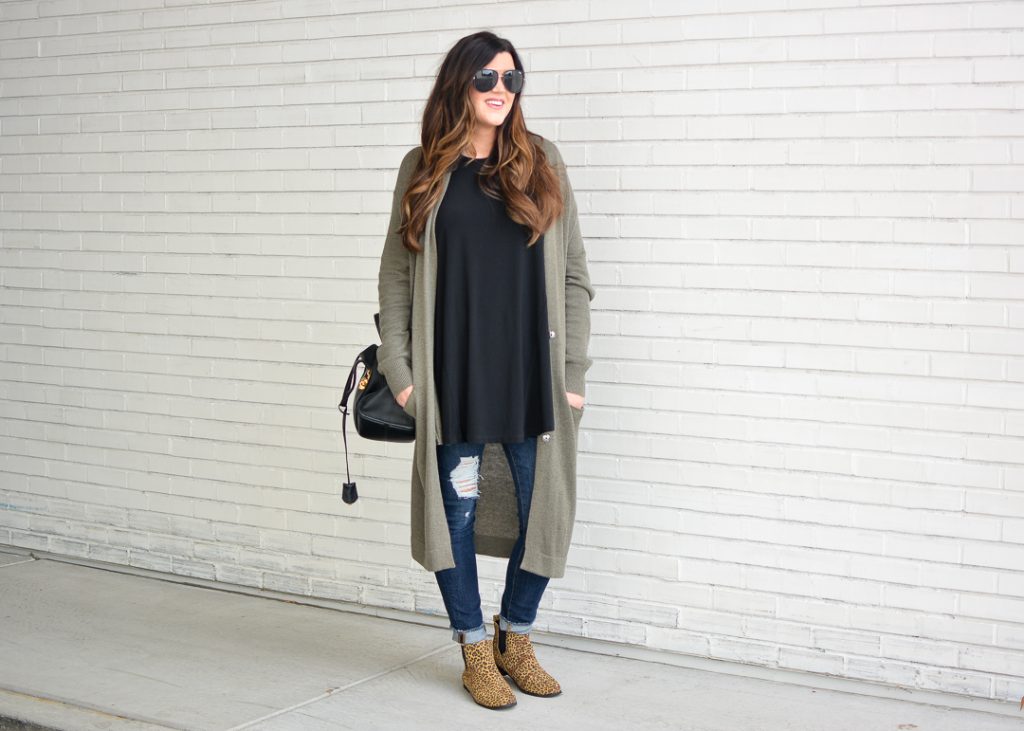 Wishing you a fantastic day today and an even better weekend…only one day away!
xoxo
Lindsey
SaveSave
SaveSave