Have you seen Rachel Parcell's new Everyday collection?  If not, you must go check it out…everything is so girly and cute and very affordable.  When I saw this mustard cardigan (it's already sold out), I immediately added to my cart along with this adorable boho top.  Rachel just added new arrivals yesterday and a few items are already sold out.  She has everything from joggers and jean jackets to sweaters and a Black Tie Dress.  I personally am obsessed with the Blush Ruffle Blouse…I've already purchased it!
Now that the weather has cooled off here in Charlotte, I was finally able to wear my new pieces and I have no doubt they will be a go to this fall/winter.  The color of this cardigan screams fall.   I can't believe that we already halfway through October.  Before we know it, it will be time to get out Christmas decorations and I personally can't wait.  Now that we are in the new house, I'm excited to figure out where to put everything.  Anyways, before Christmas gets here, we are hosting a Thanksgiving lunch at our house the Saturday after Thanksgiving.  We haven't had a Thanksgiving with my mom's side of the family in over 10 years, so I'm excited to get everyone together again.  I've already started planning how I will accommodate 20 people..I'm putting my old party planning hat back on.
Anyways, I need to transition my morning from blog to corporate world, so hope you all have a wonderful day.
FYI – you can shop by boots which are on sale for under $60! by clicking on icons below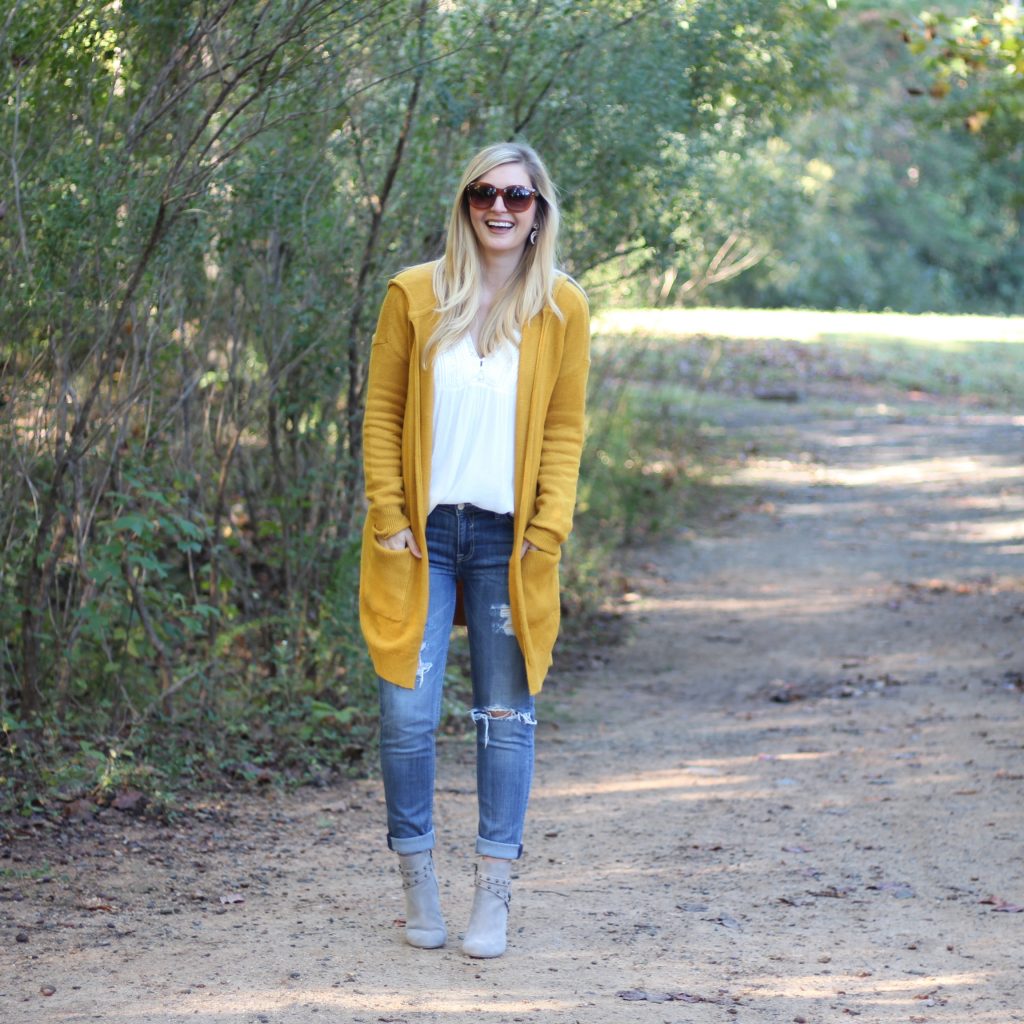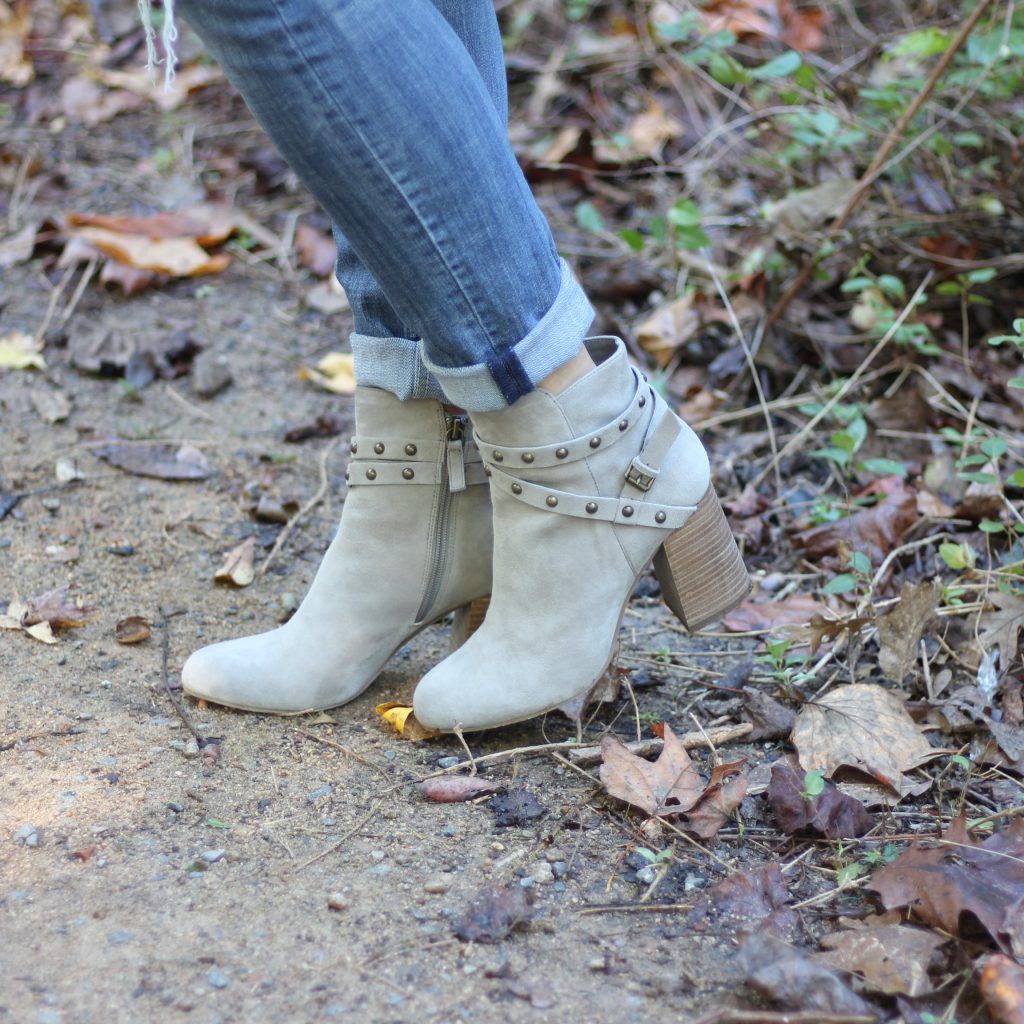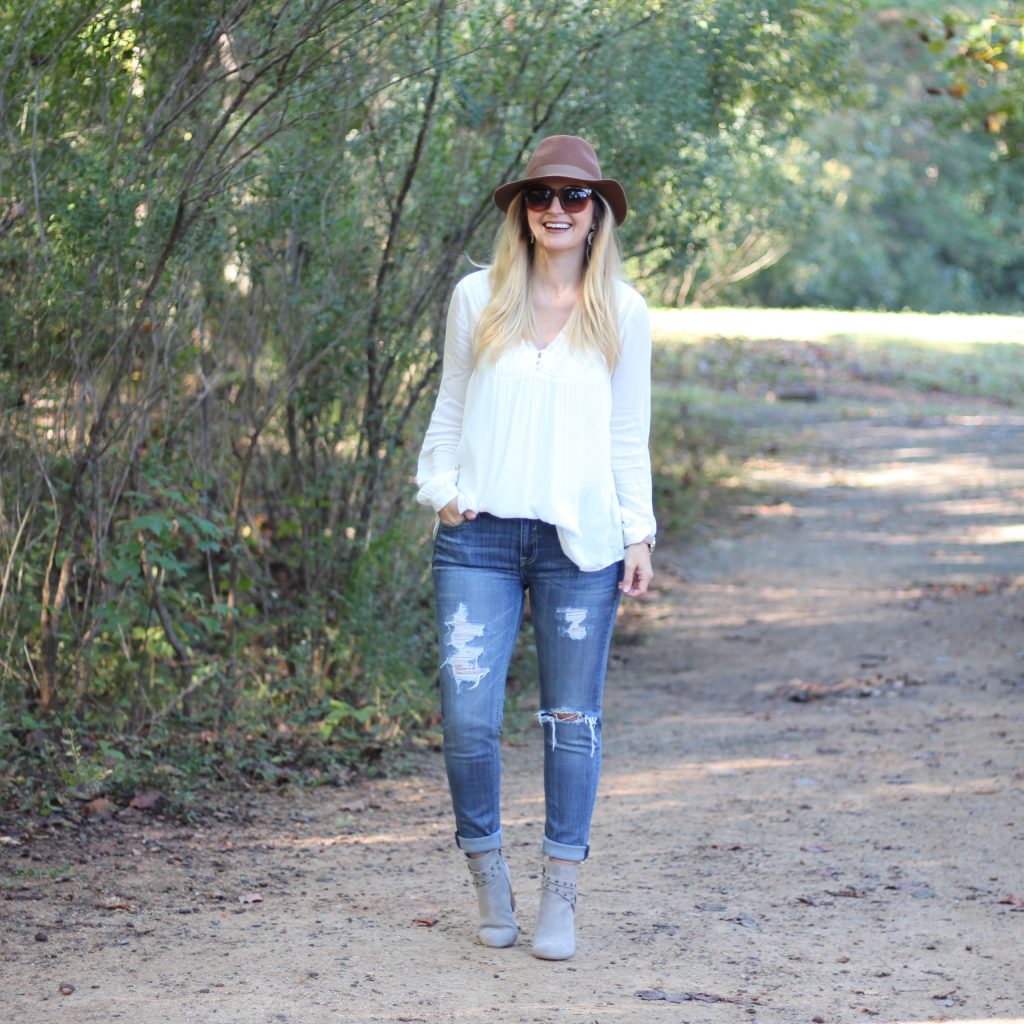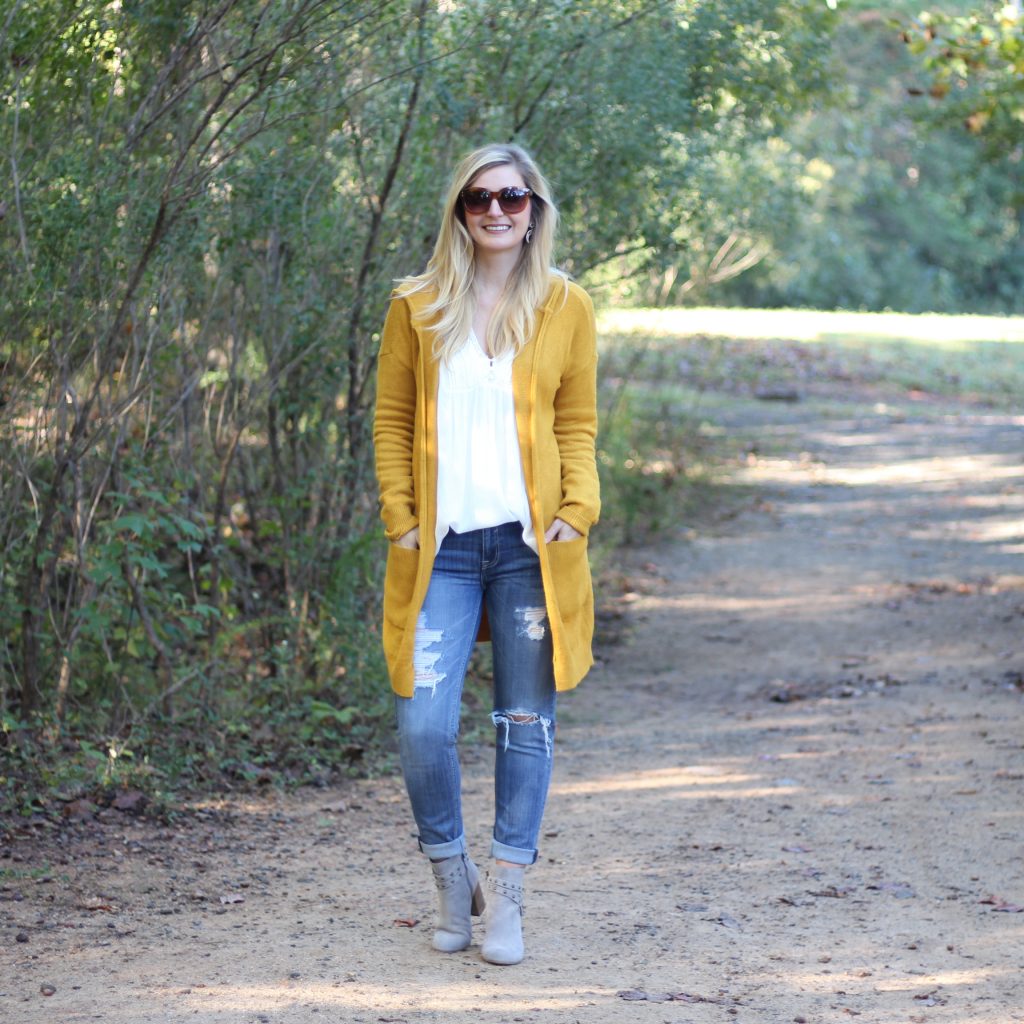 xoxo,
Tiffany
SaveSave