Hey friends!  Hope you all had a fabulous weekend!  Here in Charlotte, the weather was perfect and I was actually able to wear a sweater on Sunday.  I've been anxiously waiting for the weather to cool down enough to wear this beautiful turtleneck sweater from StyleWe.  When I received this sweater in the mail, I was amazed at how soft and luxurious it felt.  I even said something to my husband about it and made him feel how soft it was…he thinks I'm crazy, as usual.
Come to find out, this sweater is made from a Cashmere blend, which explains the softness, but don't worry – this piece will not break the bank.  It's less than $100, which isn't bad considering you could wear during Fall and Winter.  I wore a long tank under my sweater yesterday, but I can easily layer with a thicker, long-sleeve shirt and wear during Winter.
I was torn on how to style this for you guys, because you could really dress it up for a holiday party or keep it casual for a night out or even a family gathering.  I chose to pair my sweater with ripped jeans and over-the-knee boots. I personally, love this look.  You know when you put something on and you just feel like yourself?  Well, this outfit does it for me.  I don't wear red often, but I know that this will be a go-to throughout the holiday season.
You can shop my look by clicking on icons below.  BTW – this sweater comes in grey as well.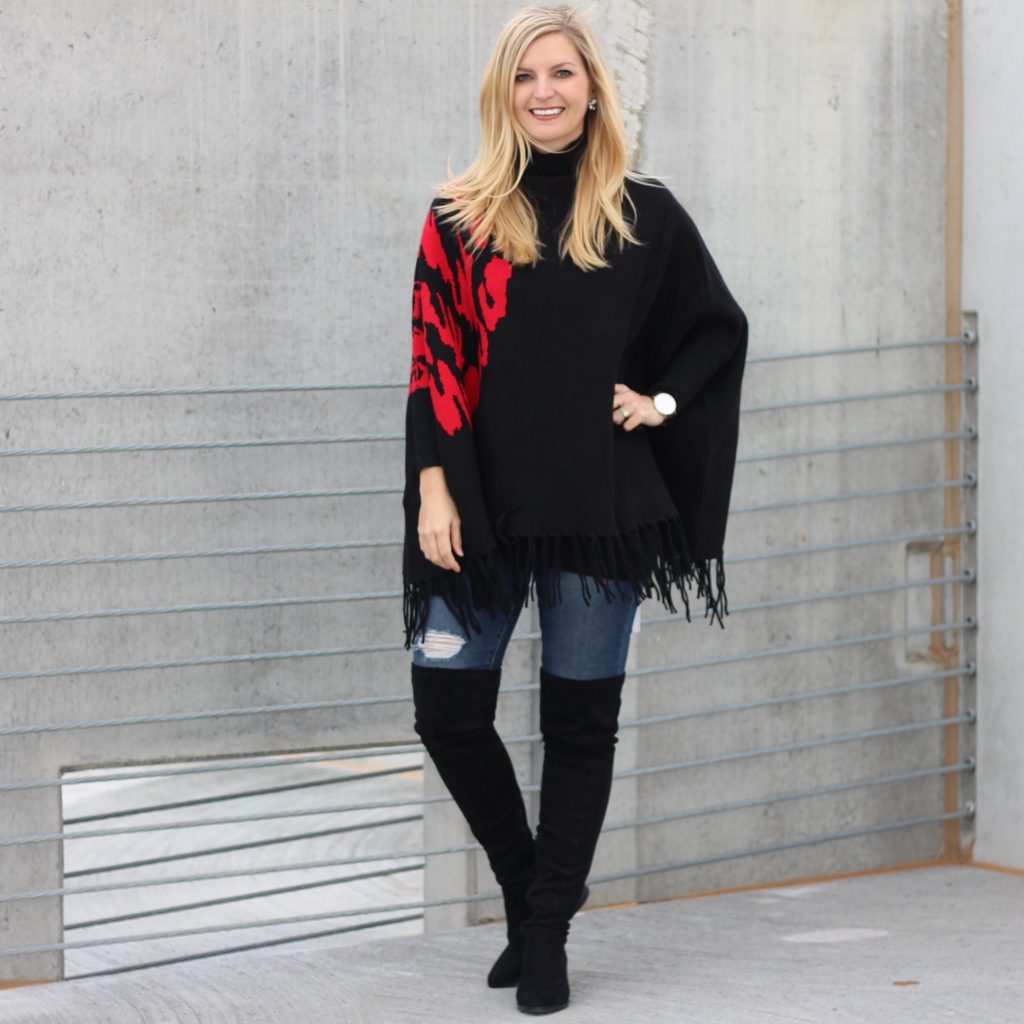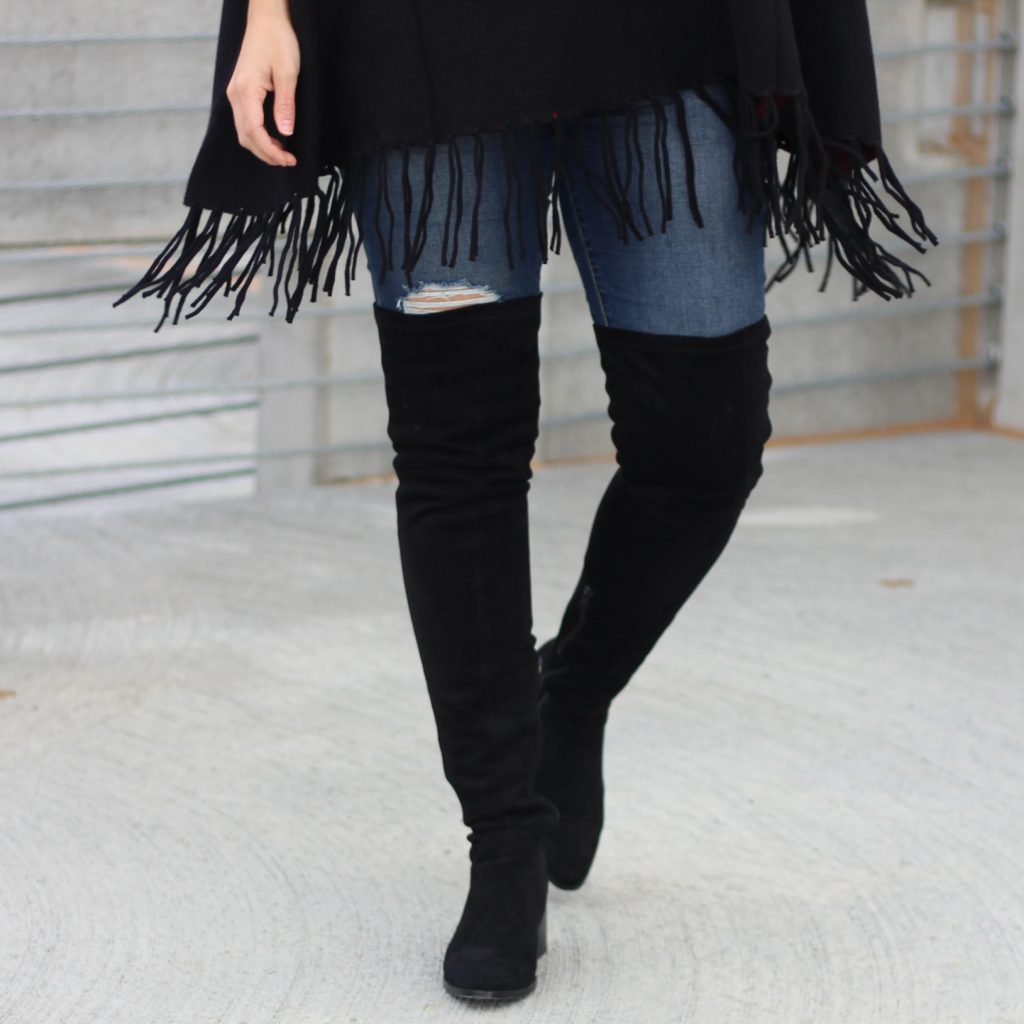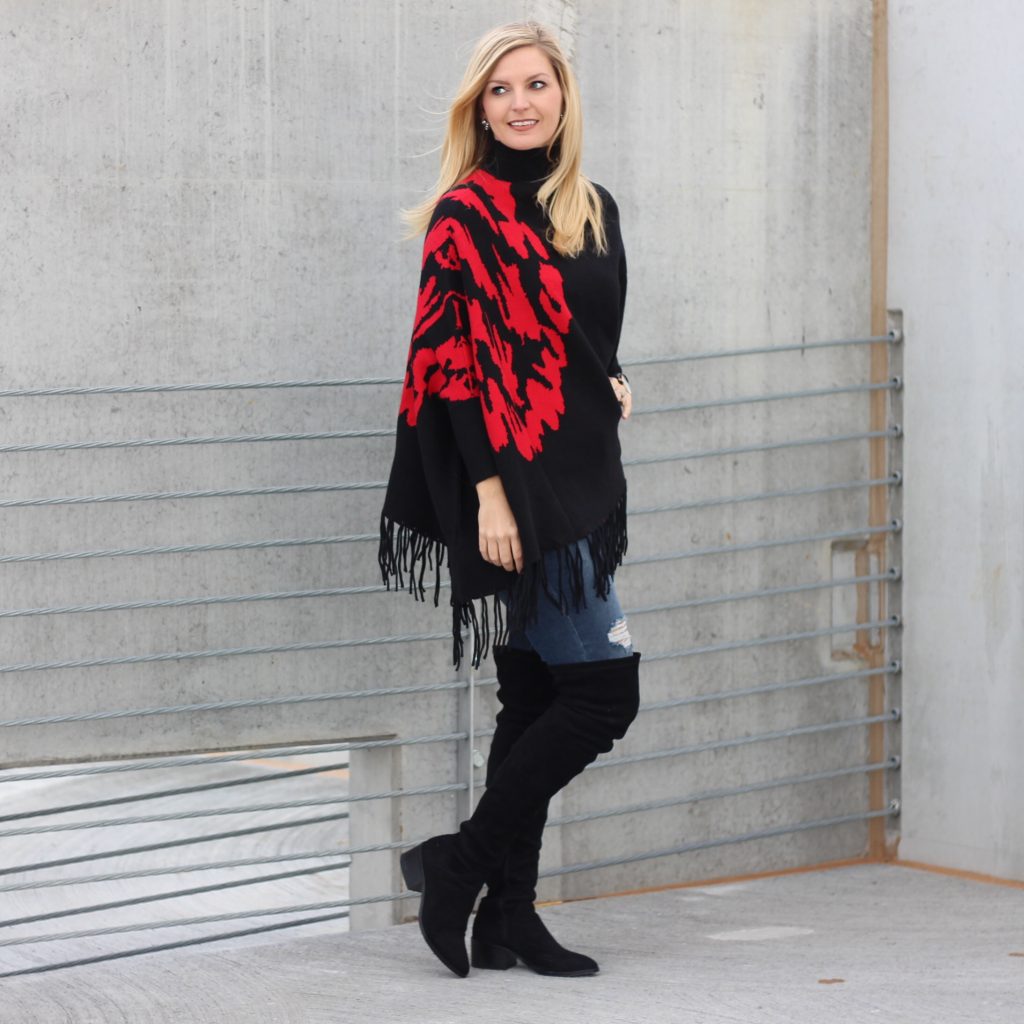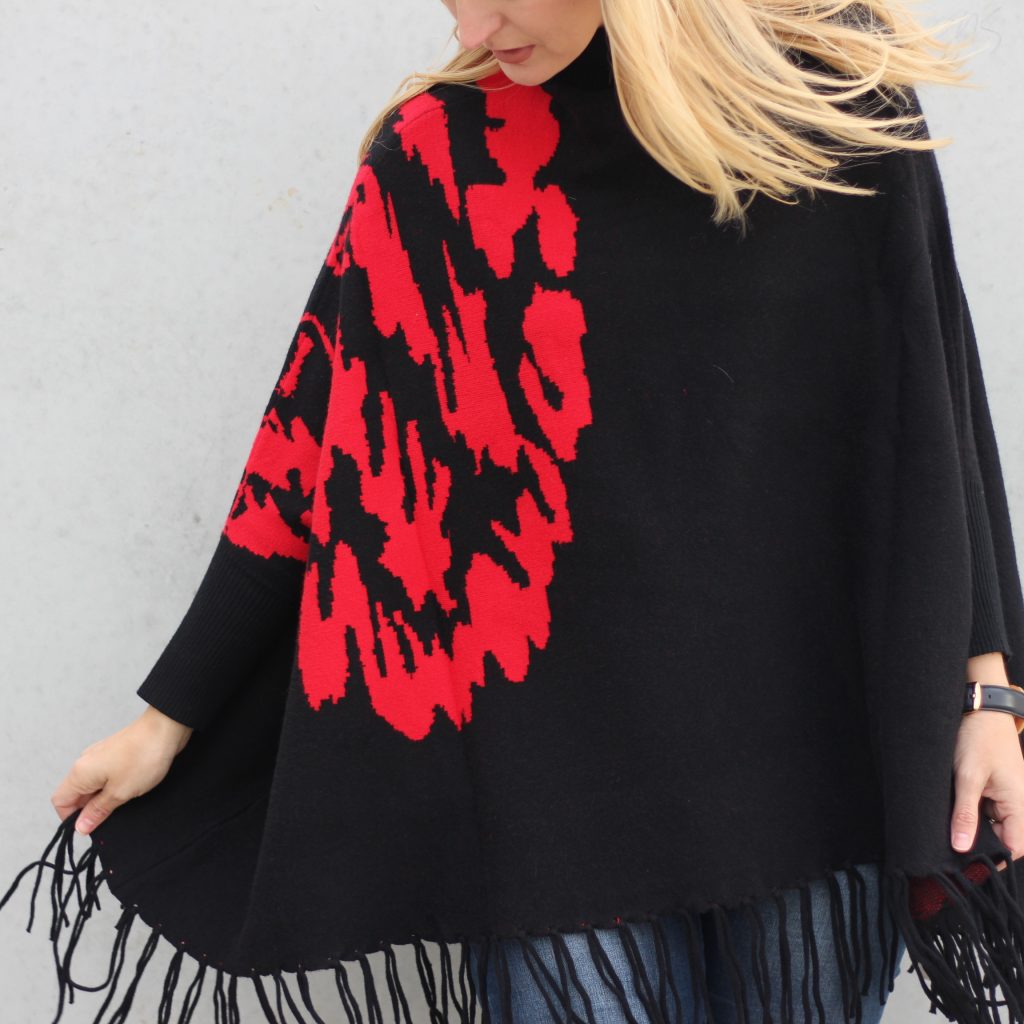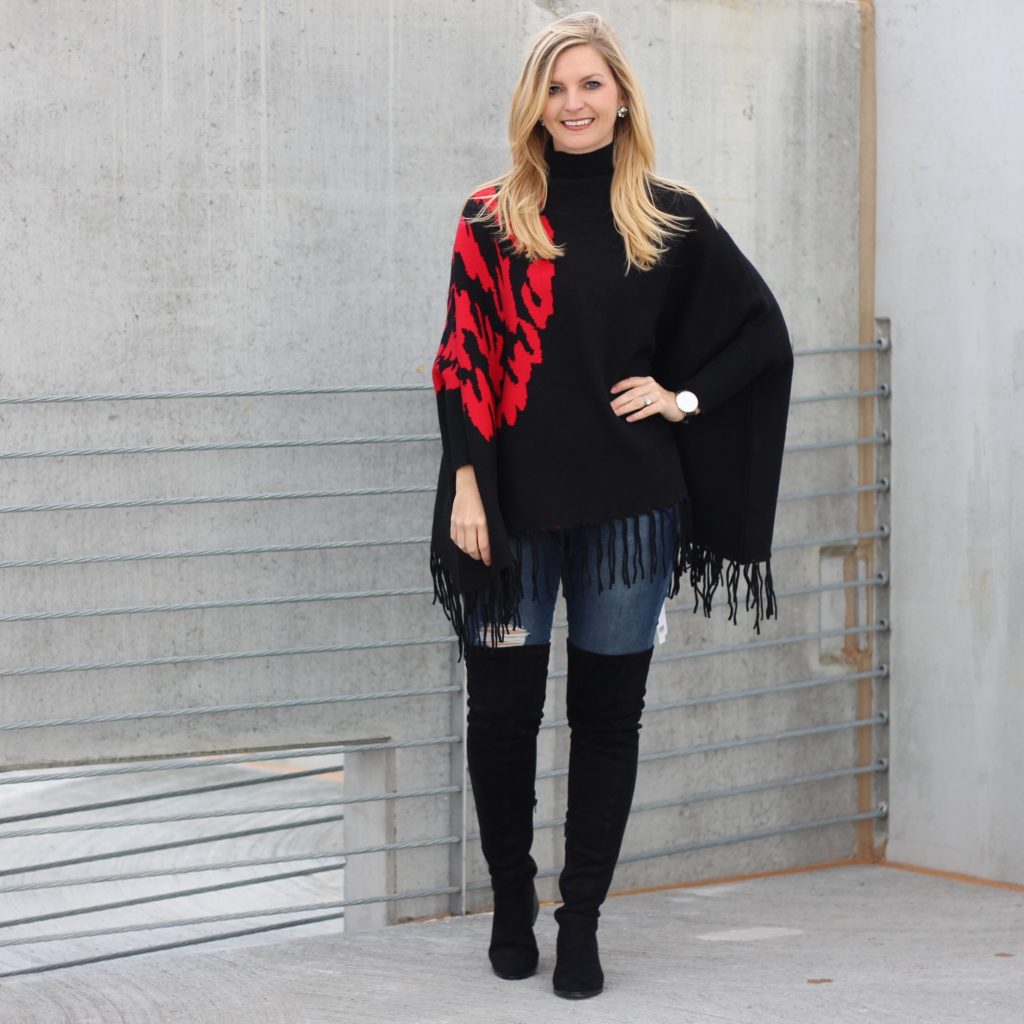 Hope you all have a wonderful week!
xoxo,
Tiffany