Happy Monday, friends!  Fingers crossed that you all have a great start to the week.  In our household, weekends and weekdays have been running together since Emmy's arrival.  Besides the fact that Ryan goes to preschool a few days each week, there is zero other difference between a Saturday and a Wednesday in our home.  Everyone is adjusting well to being a family of four.  I have to give Ryan a big shoutout.  During my pregnancy, I shed countless tears and spent many hours worrying about how much his little sister's birth would rock his world.  Well, she has shaken up his world…in the most amazing way possible.  He ADORES his baby sister.  He wants her to be in the same room as him at all times and only likes to refer to her by her full name, Emerson.  It's the sweetest.  This isn't to say that issues won't arrive and that behaviors won't rear their heads but, for now, his response to her has been pretty close to perfect.
We have been venturing out a little bit recently.  This is such a different experience because when Ryan was born, I refused to take him anywhere until he was three months old and had been vaccinated.  It was also December so cuddling up inside was highly appealing.  We are taking very precaution with Emmy, like only eating outside at a restaurant and keeping her covered up in her bassinet.  It's just so beautiful outside that we can't resist.  More importantly, Ryan needs to spend time outdoors and outside the home.  Being out and about makes him unbelievably happy…even if it's just a run to the grocery store.
Because my body is far from where it was pre-pregnancy, I am trying to put together looks that draws attention away from my soft and round belly.  The easiest way to do this is to 1. Wear black and 2. Wear layers.  When I spotted this amazing cardigan, it was an easy decision to bring it home.  The classic black and cream color scheme drew me in initially but the insane softness won me over.  Plus, it's a great layering piece that can be worn over a tank in the fall or over a black turtleneck in the colder months for a sophisticated bundled up look.
| As always, you can shop the look at the end of the post! |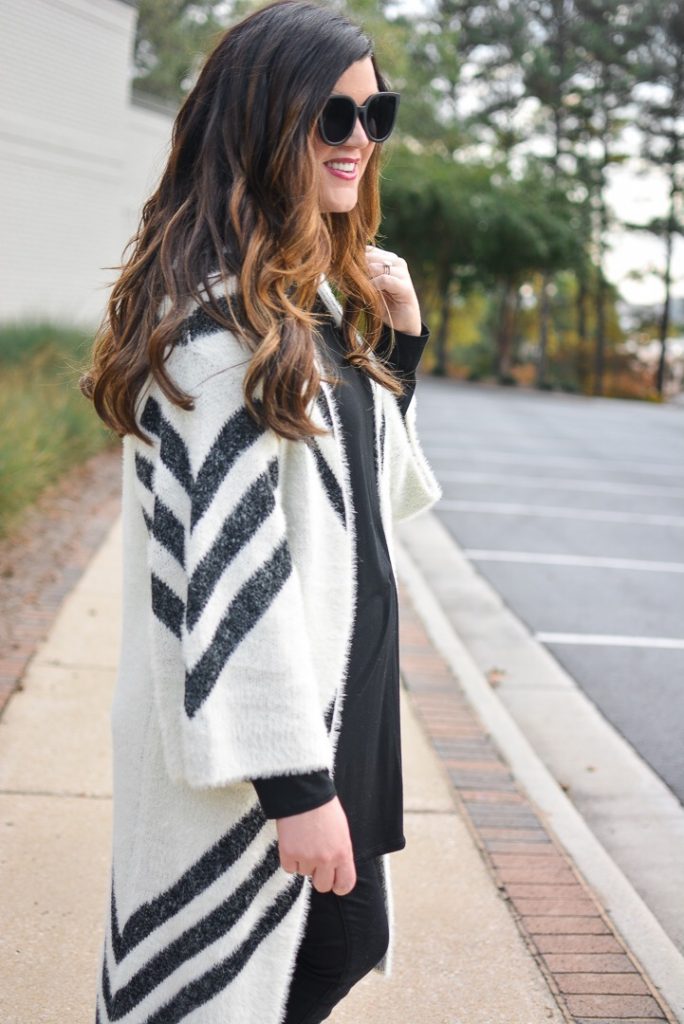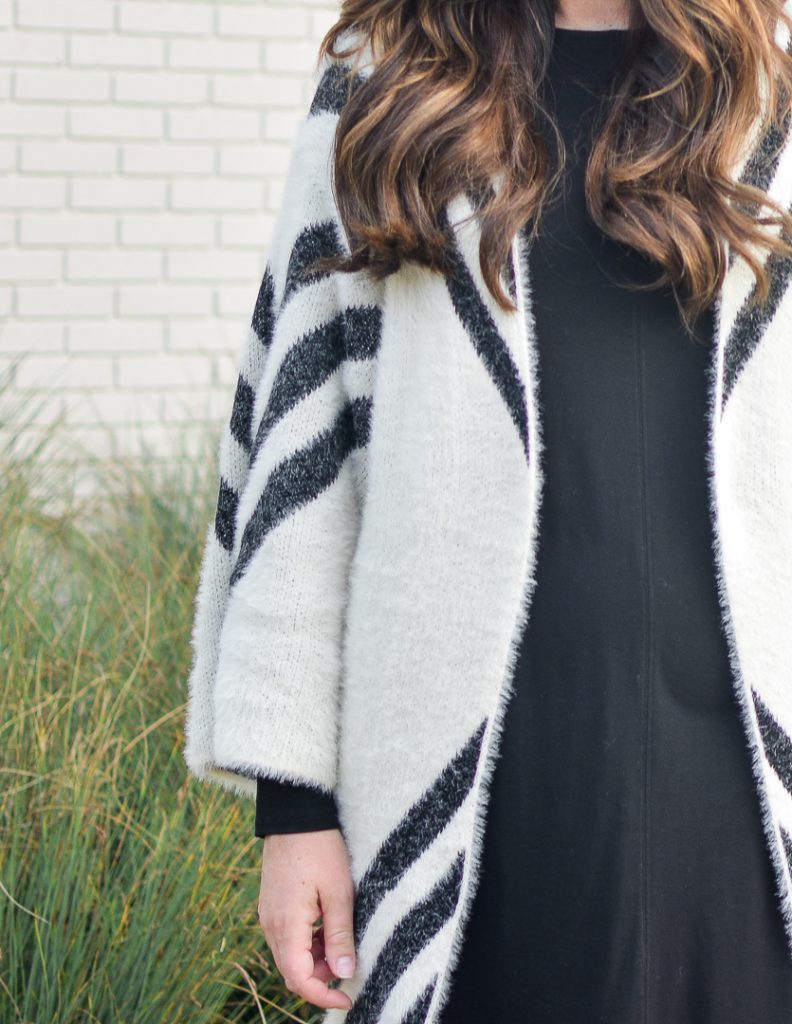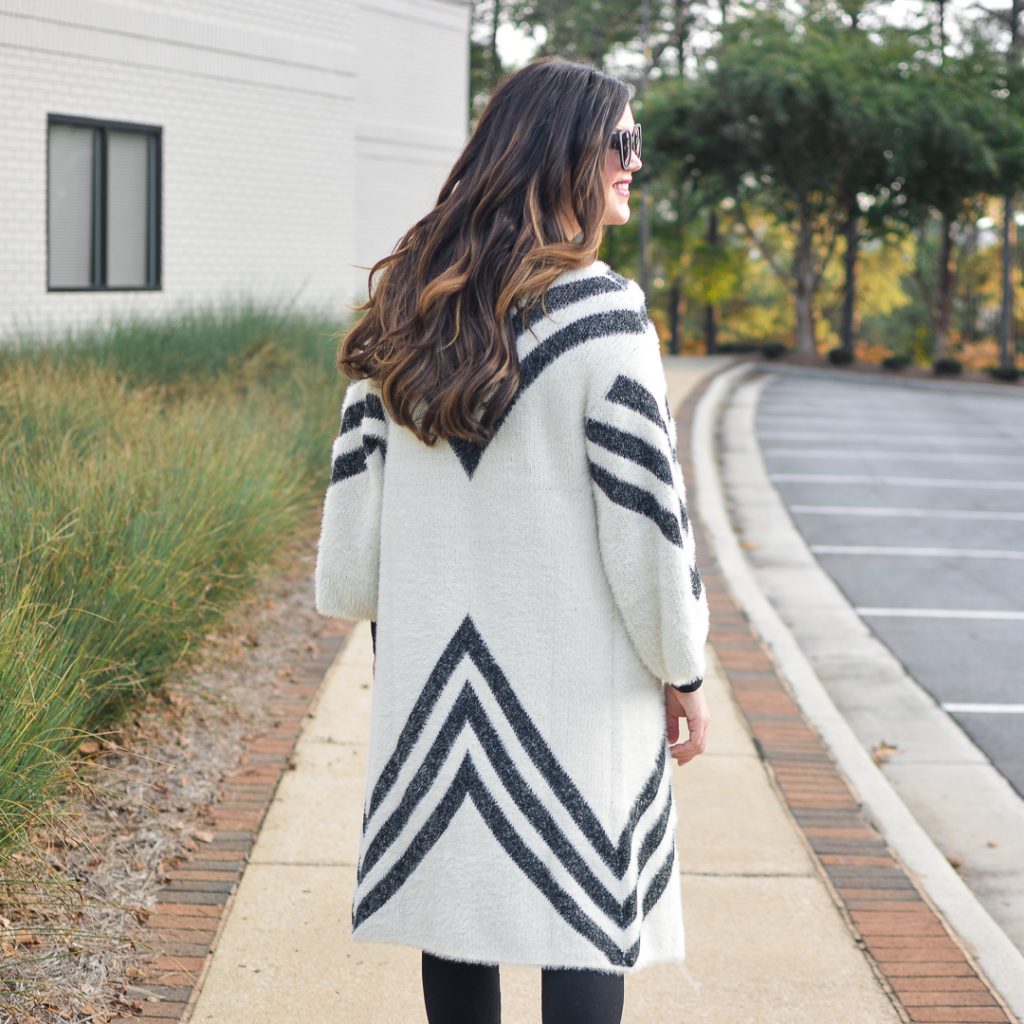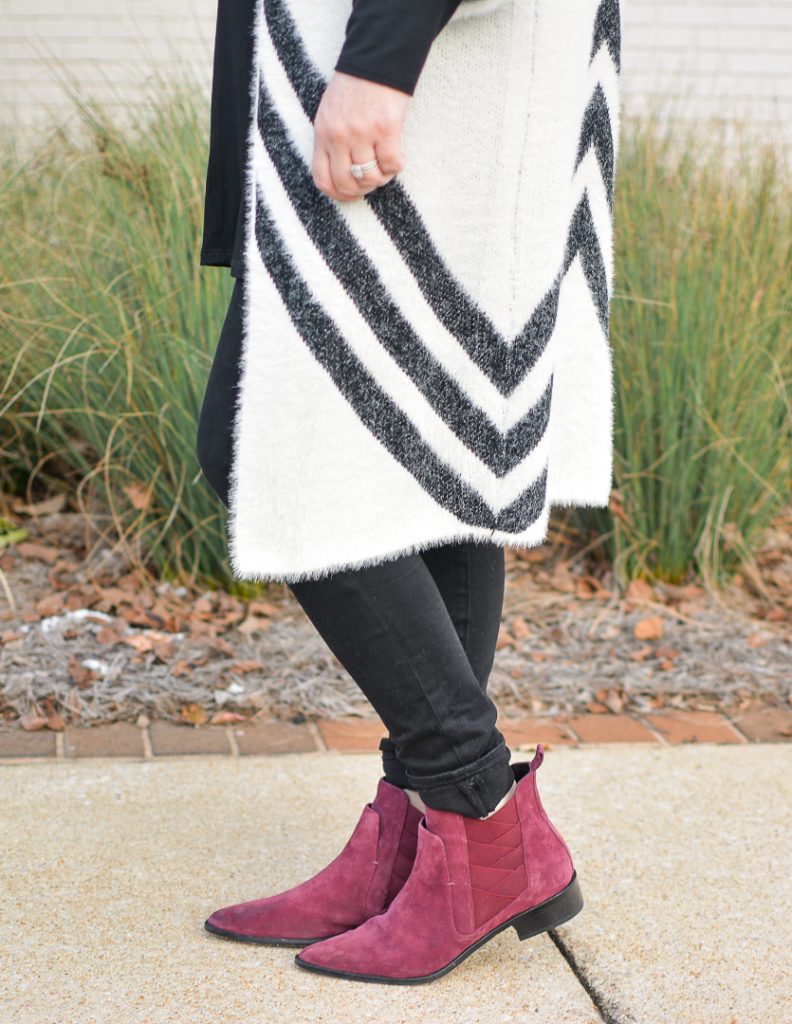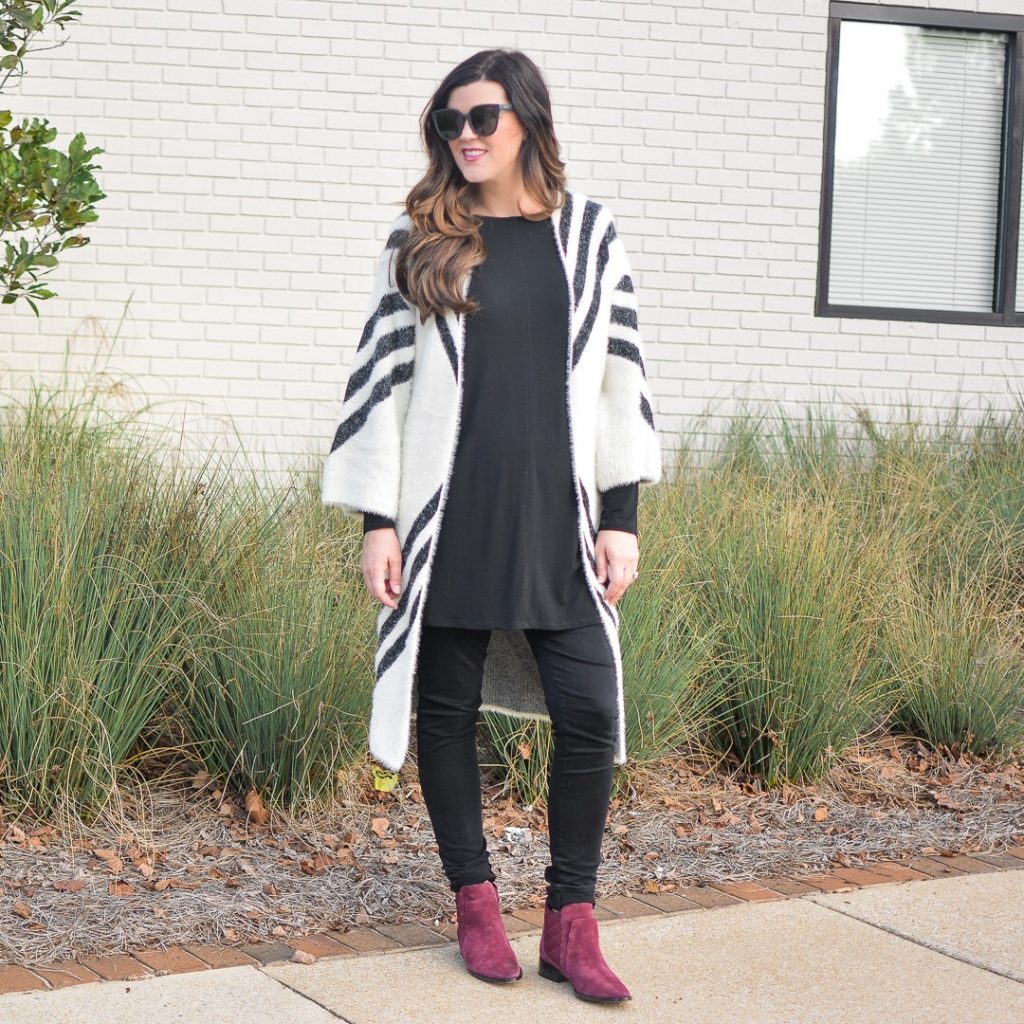 xoxo
Lindsey