Morning, all!
Well, here in Raleigh we had a bit of a tease this past week.  It felt like fall was approaching and it was glorious.  There was a gorgeous breeze, the leaves began to fall off some of the trees and the temperature hovered between 70 and 75 degrees.  You better believe that the layers and booties were brought out with fervor!
Cut to yesterday…it was in the mid-80's.  Now, the forecast calls for temperatures in the 80's through the foreseeable future.  This 34 week pregnant lady would like to protest.
Speaking of approaching the end of my pregnancy, I refuse to spend any money on maternity clothes at this point.  It's such an investment for a brief period of time so I tried my best to only purchase pieces in maternity wear that were absolutely needed, i.e. jeans and long tanks.  My new go-to looks consist of tunics, tanks with cardigans and now a kimono with a concert tee.  This is quickly becoming my favorite look…one that I'll continue to wear often post-baby.  So many of these tees come in a tunic length currently, making it easy to wear even with a big ol' bump.  The kimono is the perfect layering piece because it doesn't add bulk to my already plumped up figure.  My love for kimonos is growing strong and I find myself gravitating particularly towards velvet ones.  There are so many gorgeous velvet options so I am sharing those with you.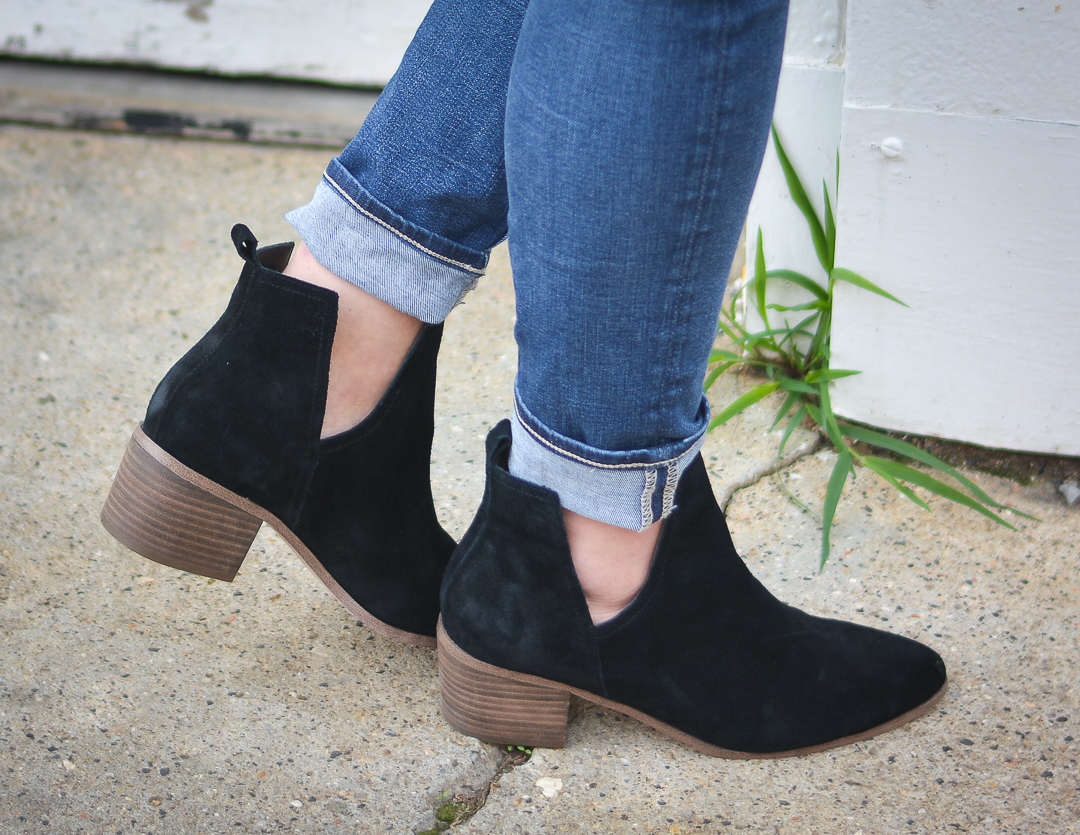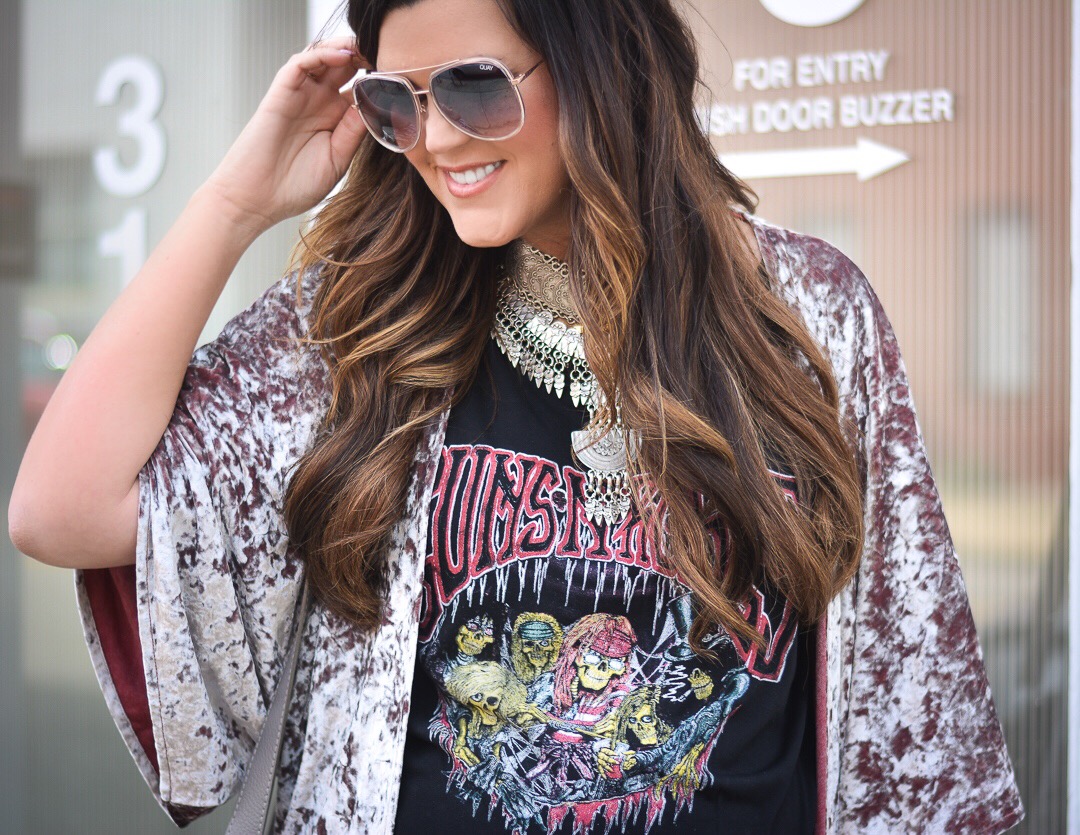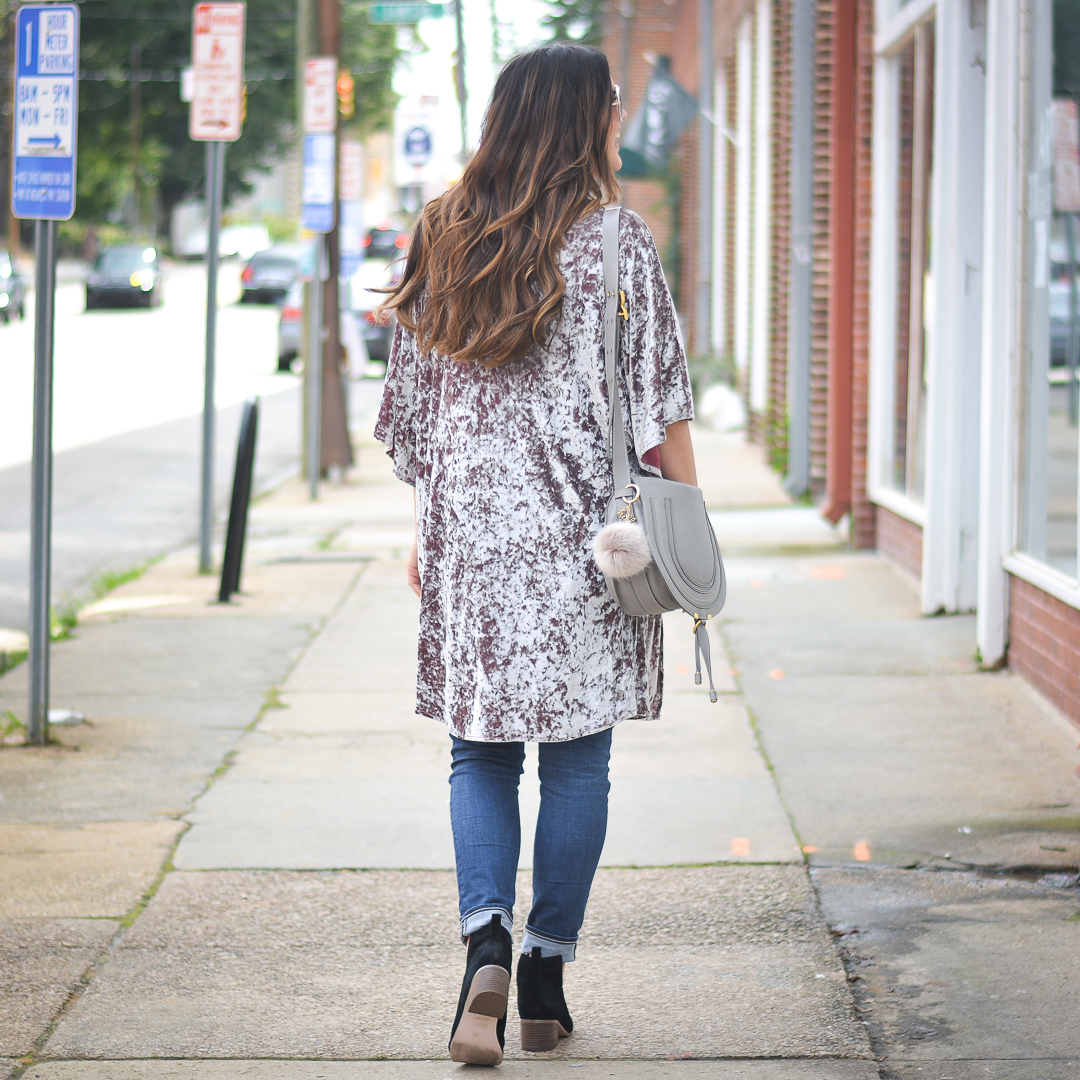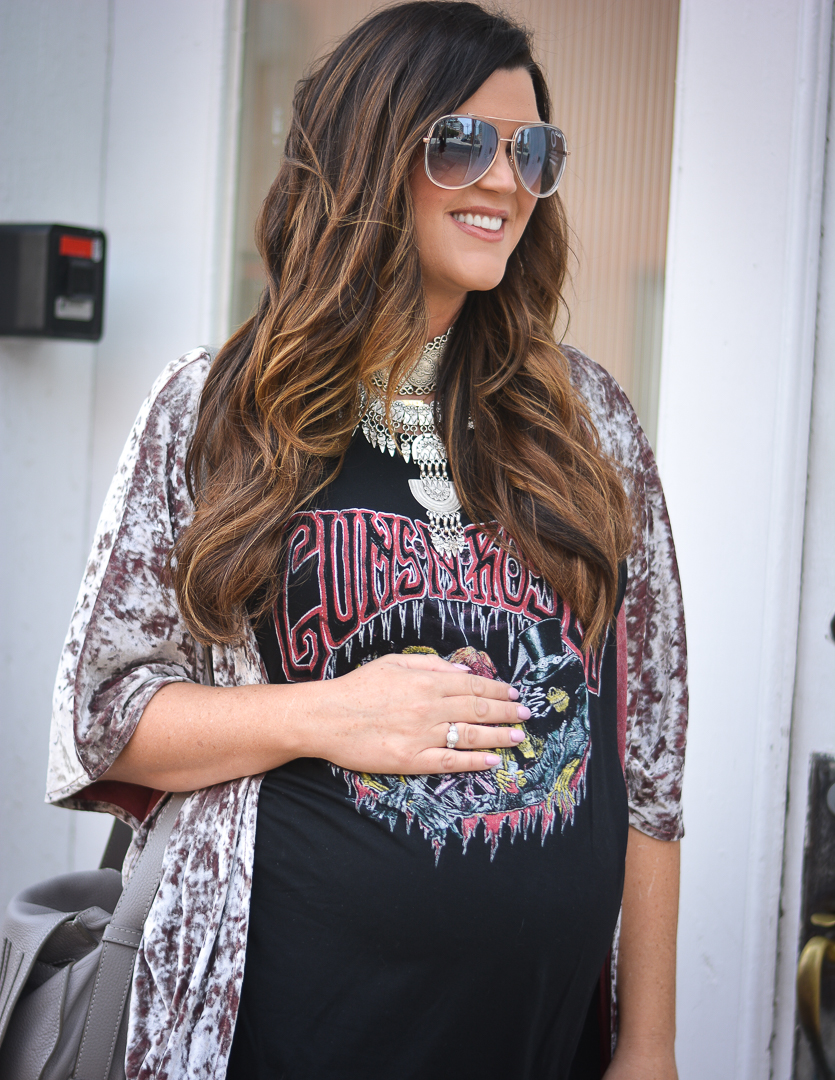 xoxo
Lindsey
SaveSaveSaveSave
SaveSave