Hi friends!  Hope you all had a wonderful weekend.  While the weather here in Charlotte was close to perfection, I constantly stop to think of those who are facing the devastation of Irma.  I can't even begin to understand what families are dealing with as Irma literally destroys their lives; my heart just breaks.  I continue to pray for everyone's safety over the coming days, weeks and months as I know recovery will not happen quickly.
While I love fall and all of the layers, I'm not quite ready to say goodbye to tank tops and flip flops.  For some reason, I'm wanting to hold onto warmer temps for a bit longer this year. Every time I go into my closet I reach for my white or blush jeans and then quickly remind myself we are almost half way through September.  As I was getting dressed for a gathering yesterday, I opted to wear my blush jeans, this beautiful black lace top and my denim jacket; I think I can absolutely get away with this during fall.
While my exact outfit is no longer available, I've linked some cute lace tops for you below.  You can shop by clicking on icon.
By the way, this is another Stitch Fix outfit…so cute, right?  Cannot wait to get my first fall box in October!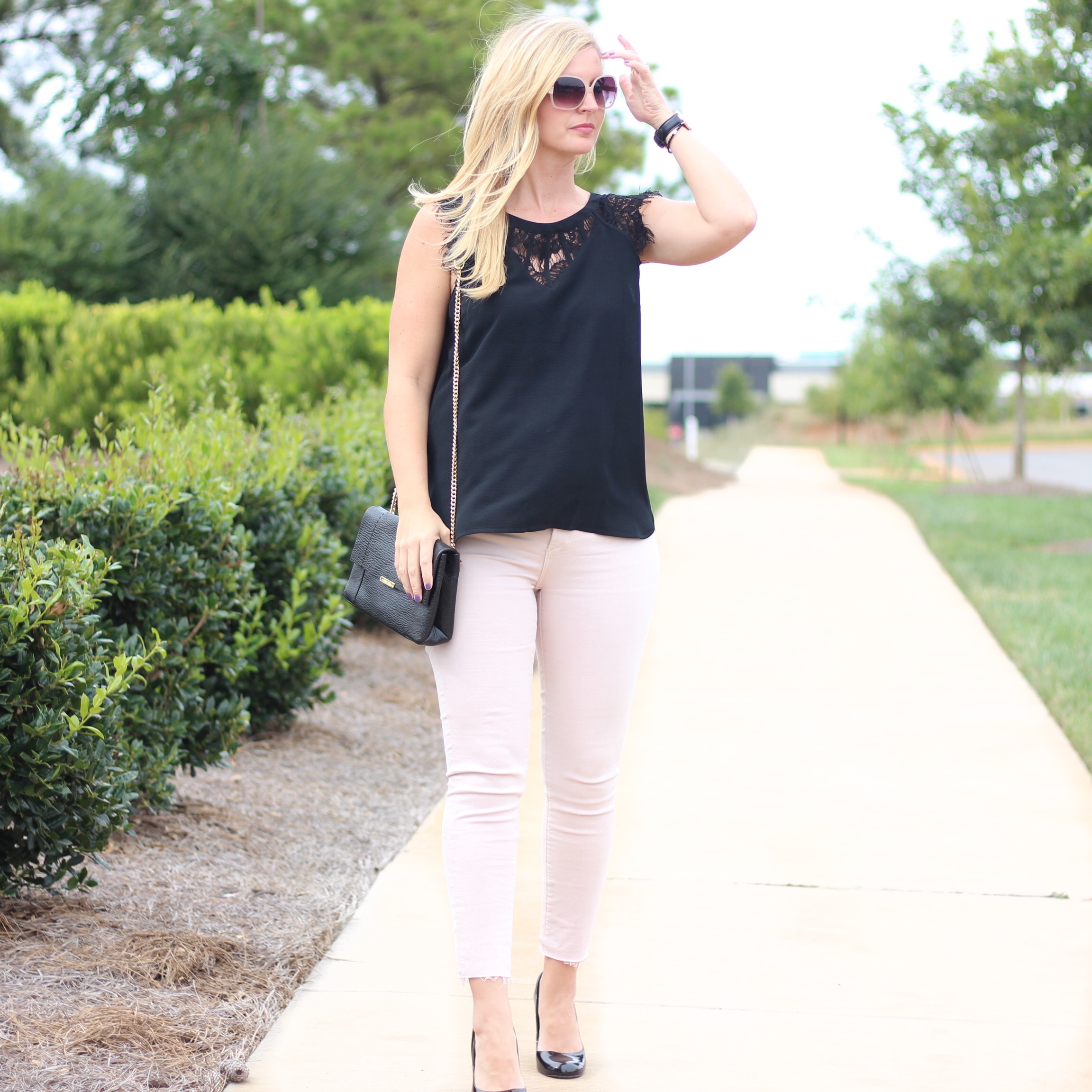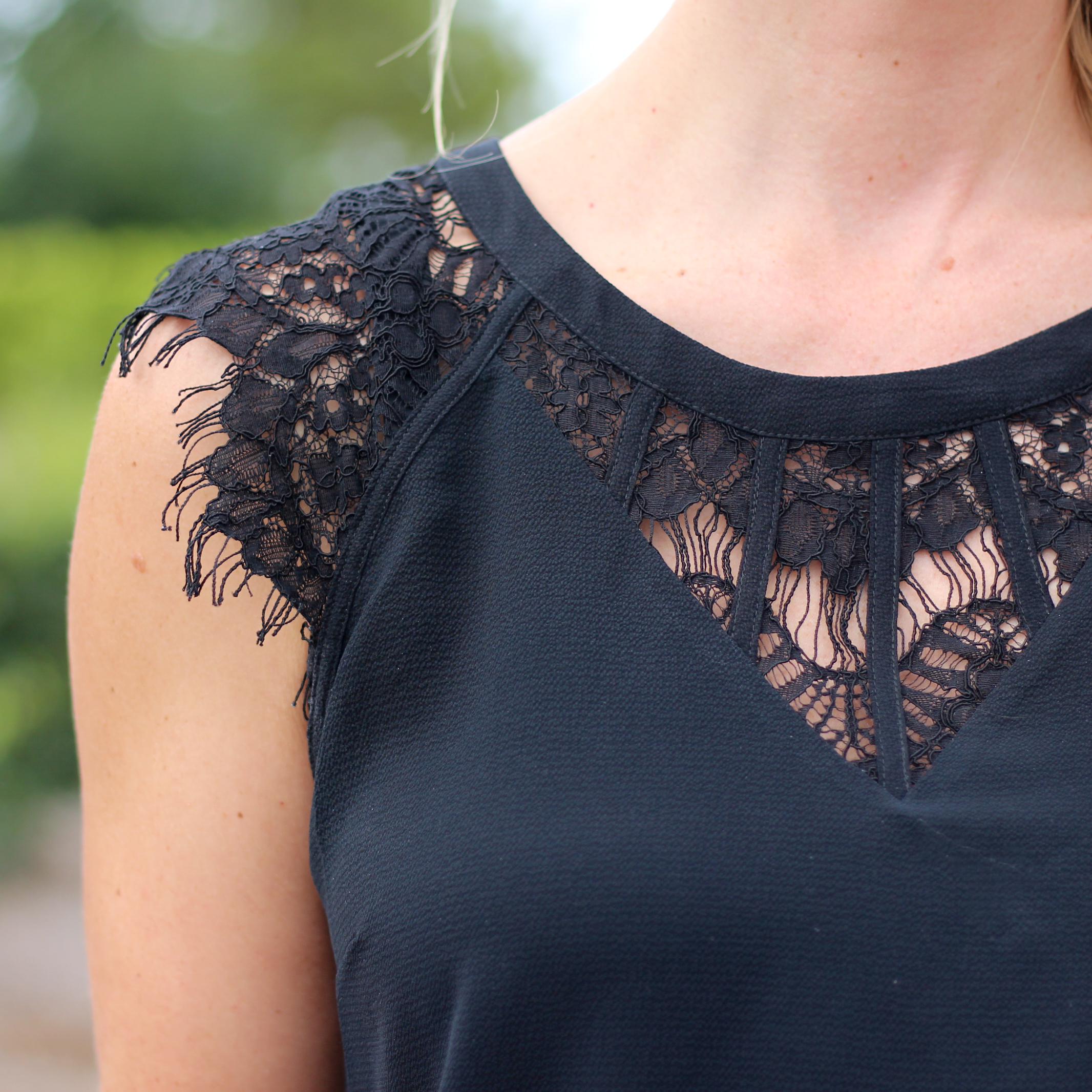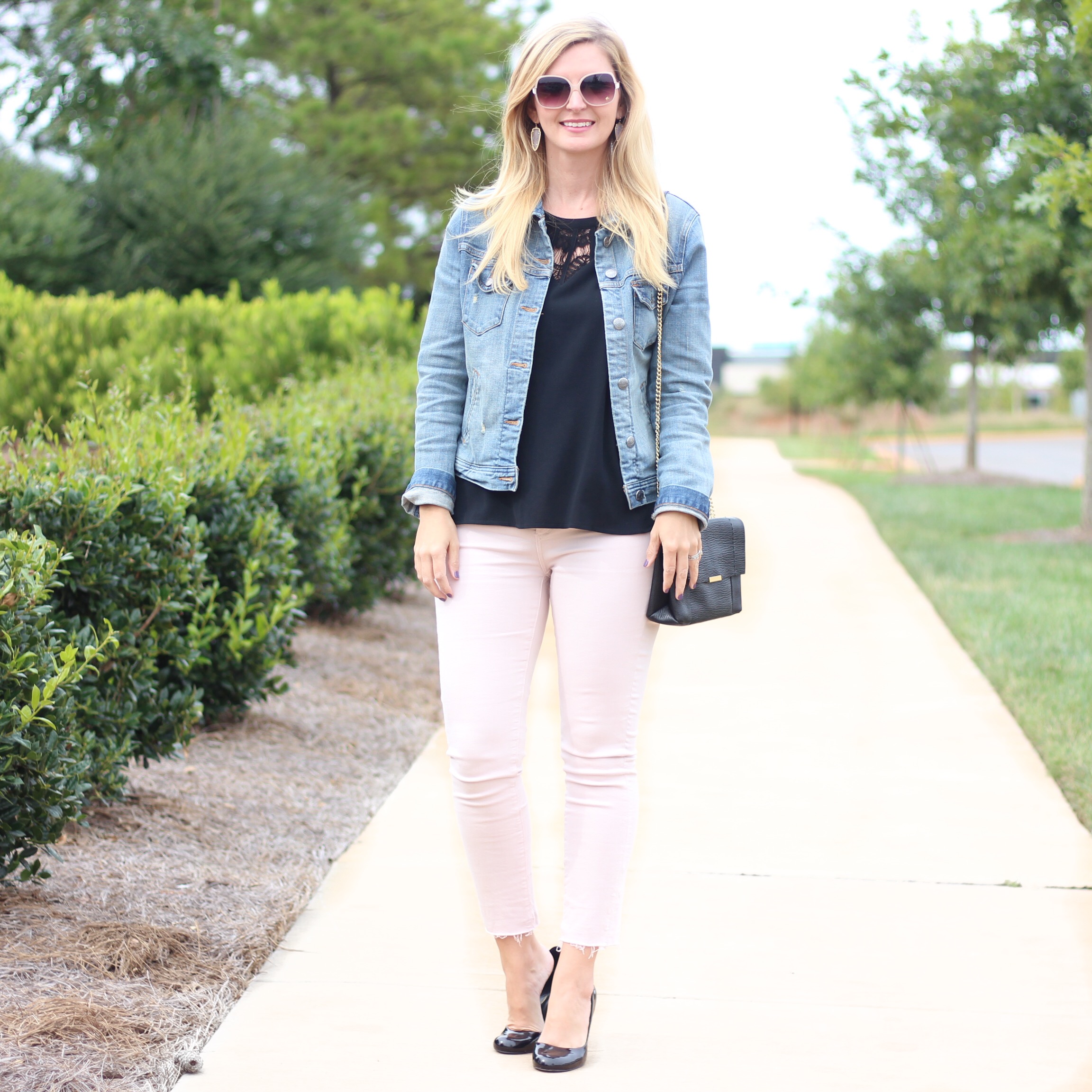 SaveSave