Happy Wednesday, friends!
Admittedly, I typed that and then had to glance over at my calendar to make sure that it is in fact Wednesday.  My brain has officially turned to mush.  I don't think I can blame it on pregnancy brain.  If you watch our Instastories, you may have seen me mention that Ryan is now waking closer to 5am rather than his usual 615/630am.  This had been going on for over a month and it has officially taken a toll on me…that coupled with the fact that I lay awake with my mind spinning each night around 230am.  We used a sleep consultant to help us train Ryan how to sleep through the night when he was 10 months old.  Yep, he was still waking 2-4 times each night.  Once we trained him, he became a perfect little sleeper.  Well, a perfect little sleeper for a year and half anyway.  I contacted the sleep consultant a couple of weeks ago and she assured me that what I am doing to correct the early rising is appropriate but we still aren't seeing much of a change.  Fingers crossed that he starts sleeping in soon.  I would happily take a 6am waking!  (Words I never thought i would utter…or type.)
Moving on to a more positive subject…fall is on the horizon!  Woohoo!  I look forward to this time starting in June.  I have mentioned before that I could happily live without summer.  Let's just say that the heat and I are not friends.  Fall is my favorite time of year for several reasons.  David and I celebrate our wedding anniversary in the fall, the change in foliage makes my heart pitter-patter, feeling the breeze on my face brings me pure joy, Ryan and I can comfortably play outside for hours, and finally, the least emotional reason of all, layers!
Who else feels insanely excited about being able to wear layers?  I swear that I am giddy at the thought.  This season, long cardigans and dusters are everywhere.  It's exciting because they make the perfect layering pieces.  They are incredibly  versatile as they can be worn with jean or dresses and can be dressed up or dressed down.  They are perfect for both the workplace as well as a girls' night out.
One of my favorite looks to wear in the fall is a layering combination consisting of a monochromatic color palette.  More specifically, I love pairing various shades of gray together to create a muted look.  In this particular case, I threw on a long cardigan which has several shades of gray ranging from a soft gray to a dark charcoal.  A simple off-white tank and faded gray jeans helped to keep the look clean and simple while a pair of tan booties added just a bit of warmth.
Unfortunately, this exact sweater just sold out but I have linked several other options that will easily work to create a monochromatic look!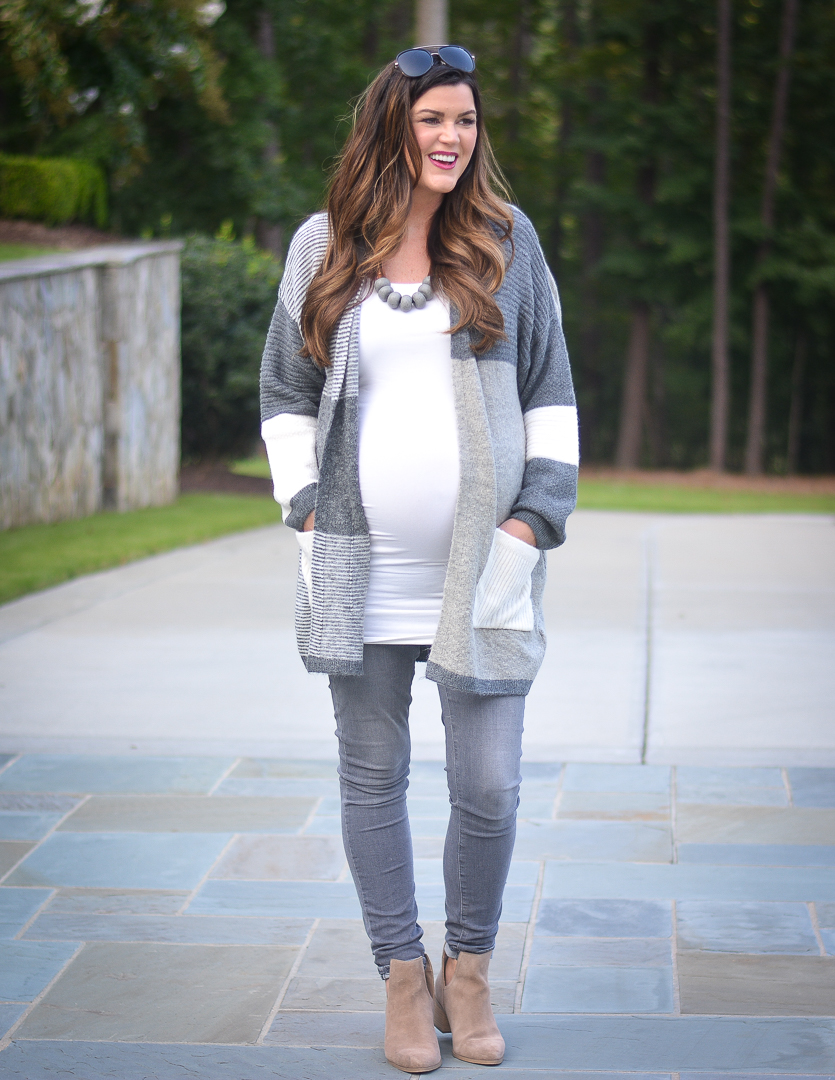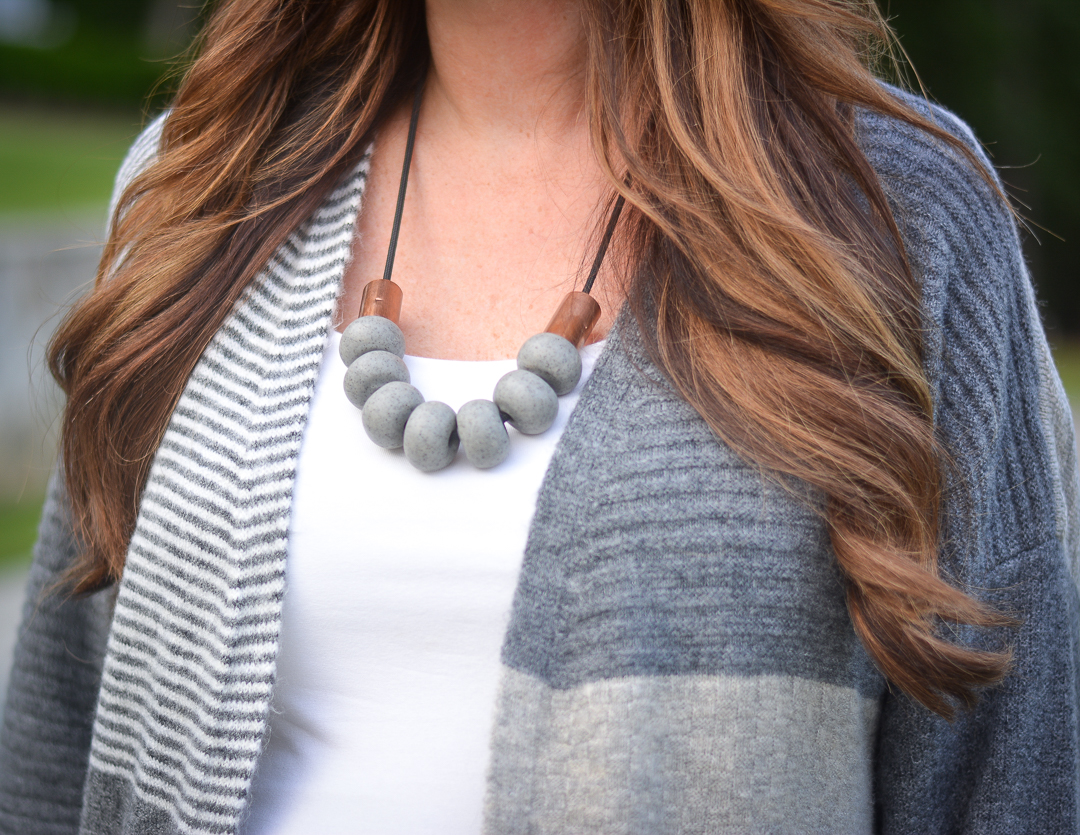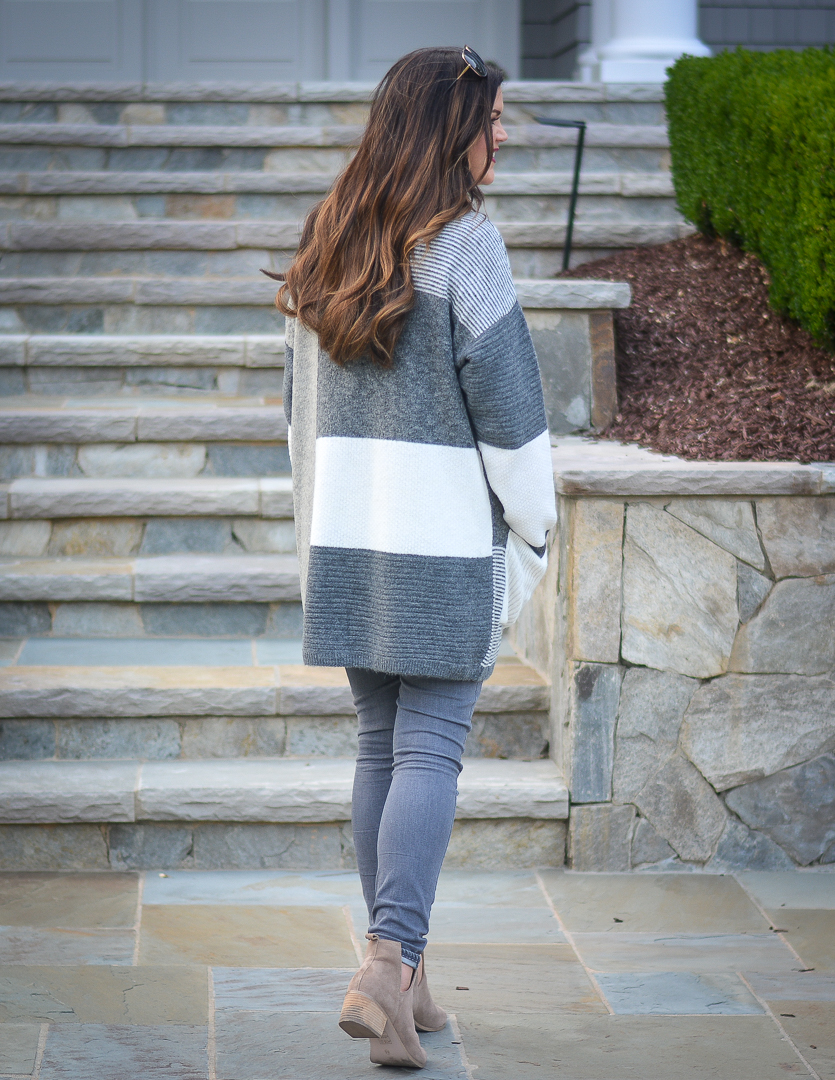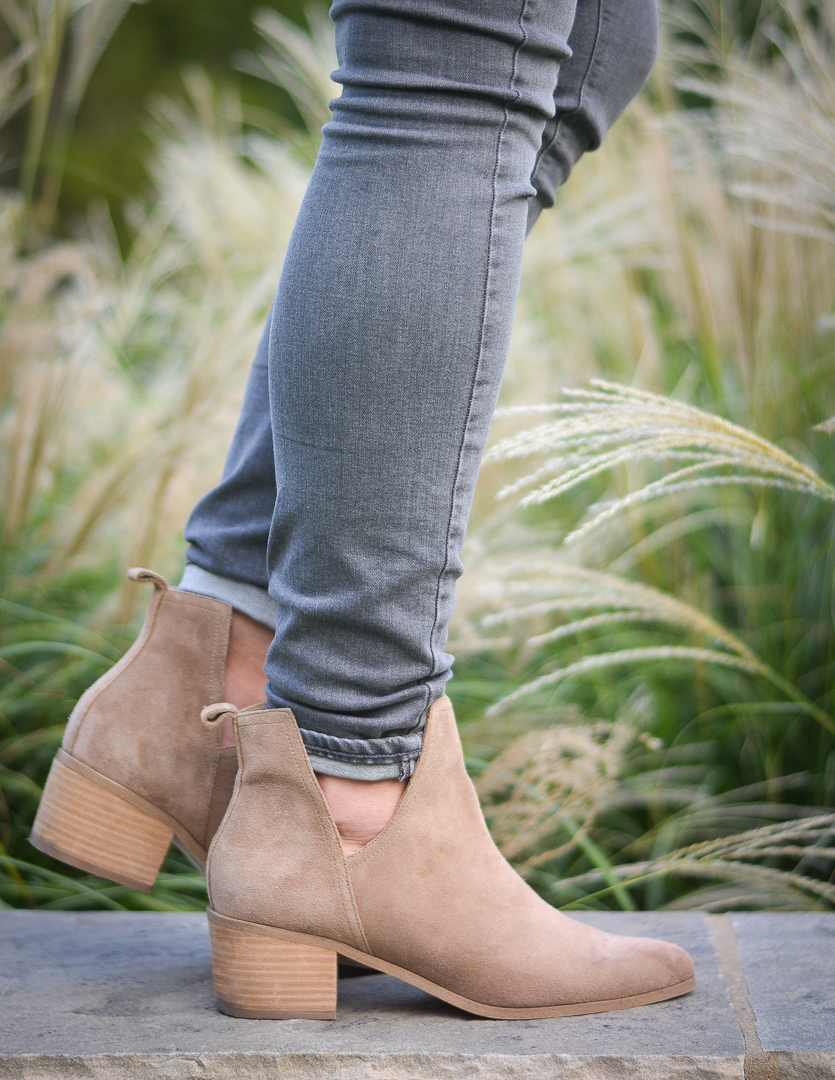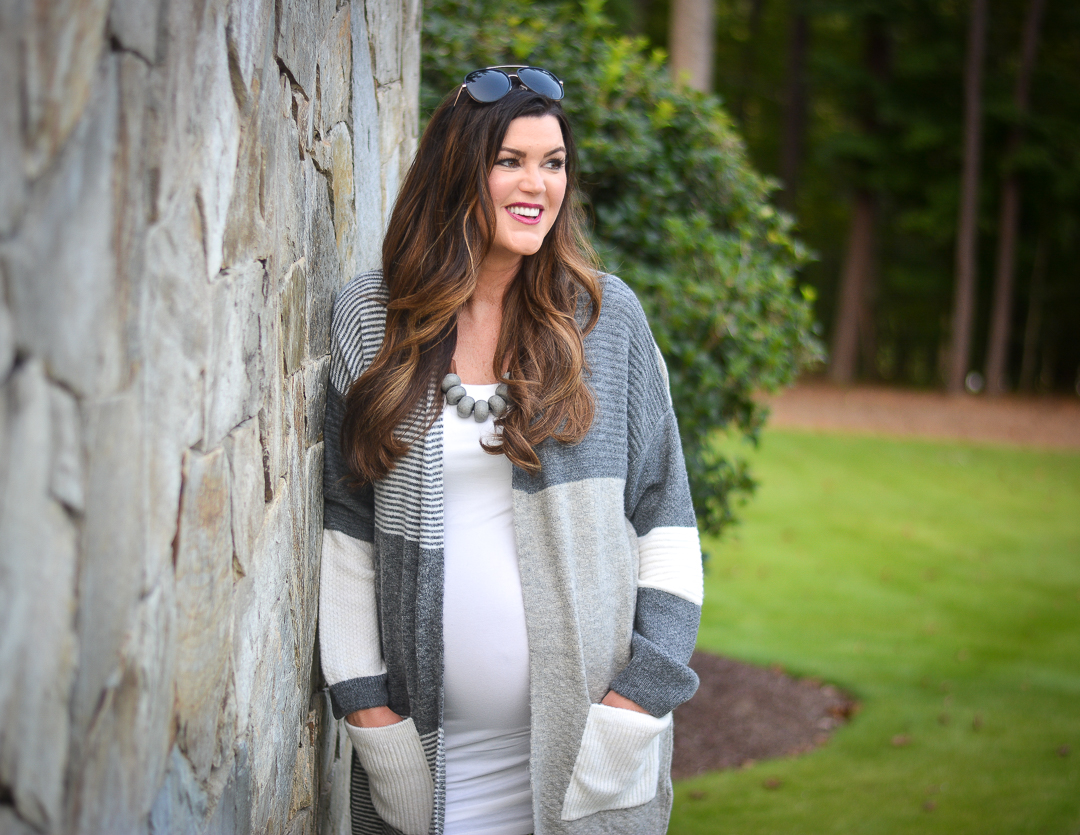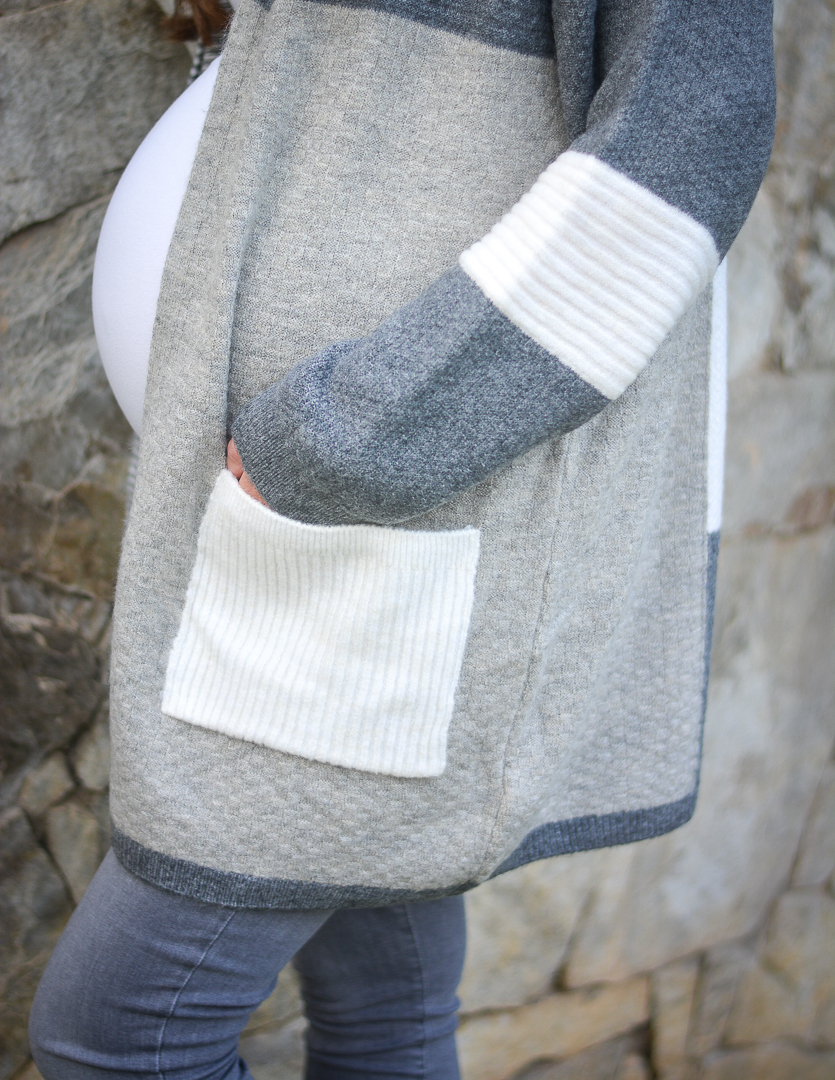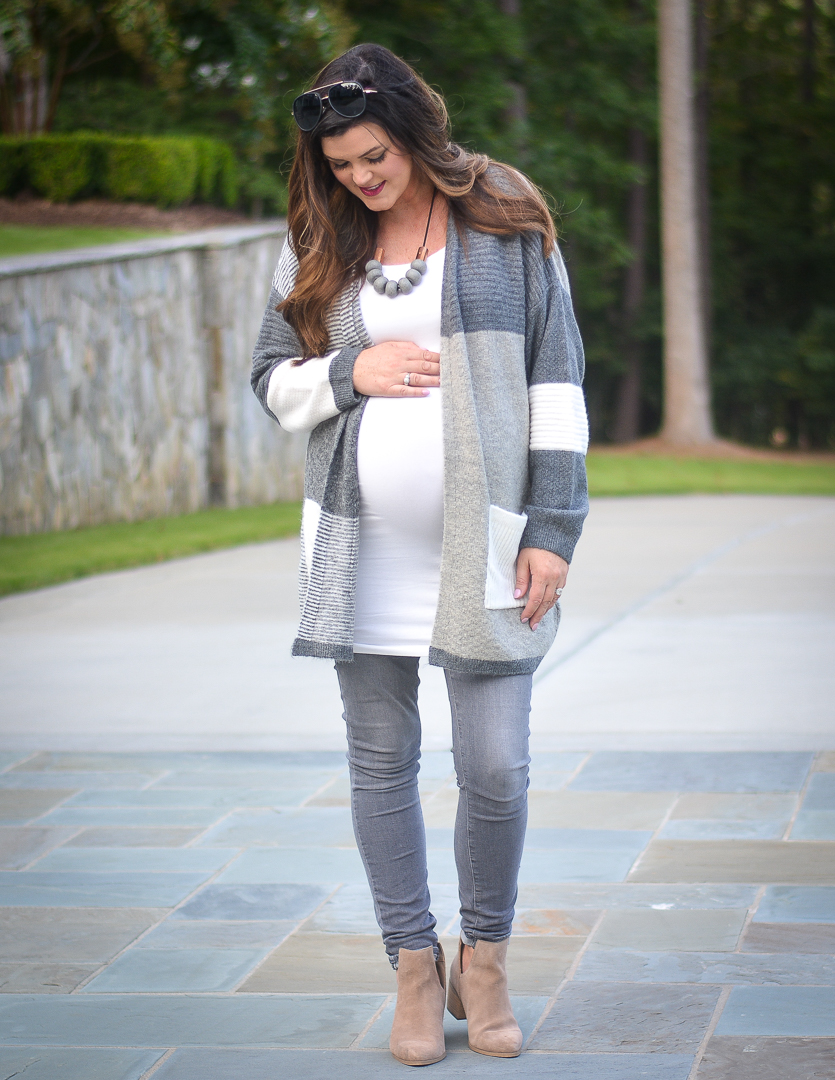 xoxo
Lindsey
SaveSave