Happy Wednesday, all!
How is everyone's week going?  Things around here continue to be busy…and productive.  I am finally seeing the light at the end of tunnel with regards to getting the house organized before baby girl's arrival.  My goal is to have purged and organized every room and every closet.  The only thing I will not touch?  The unfinished storage area in our basement.  First of all, it's completely daunting and unless David is by my side in there, I might have a breakdown.  So. Much. Stuff.  Second of all, our community has a massive garage sale each year so we are waiting until then to begin pulling everything out of storage.
On a positive (and exciting) note, I ordered several pieces for the nursery yesterday.  Her crib, dresser, chair and a mirror should all be coming within the next few weeks.  The plan is to order the two bunny prints that will hang above her crib later today.  Next up?  Find wallpaper for her crib wall.  I am trying to find a wall covering that will match the existing paint color and, so far, it hasn't proven to be an easy task.  Fingers crossed that one of our local wallpaper shops will have a perfect match.  Maybe I'll head there tomorrow.  Up until about a week ago, I had been super low-key about her room.  Ryan didn't start sleeping in his room until he was between 3 and 4 months old so I wasn't too concerned about having her nursery completed based on that timeline.  However, I don't know what the heck happened this past week but now I'm like, "It's game-time, people!"  I want everything DONE.
Part of this entire process involves cleaning out my closet.  I donated several bags of clothes last week and sent a ton of stuff to my favorite local consignment shop, Dress.  The irony?  The very next day, I received  shipment of items that I had ordered from Nordstrom.  My bad.  Inside the box was this amazing cardigan that I am wearing below.  While I have always loved what I fondly refer to as the Grandpa Chic look, I am LOVING these new cardigans that have a more slouchy look.  This particular one offers a less structured vibe and the color is pretty incredible.  I can absolutely understand why someone would shy away from this copper color but I couldn't resist.  To keep the look fairly streamlined, I decided to pair it with all-black.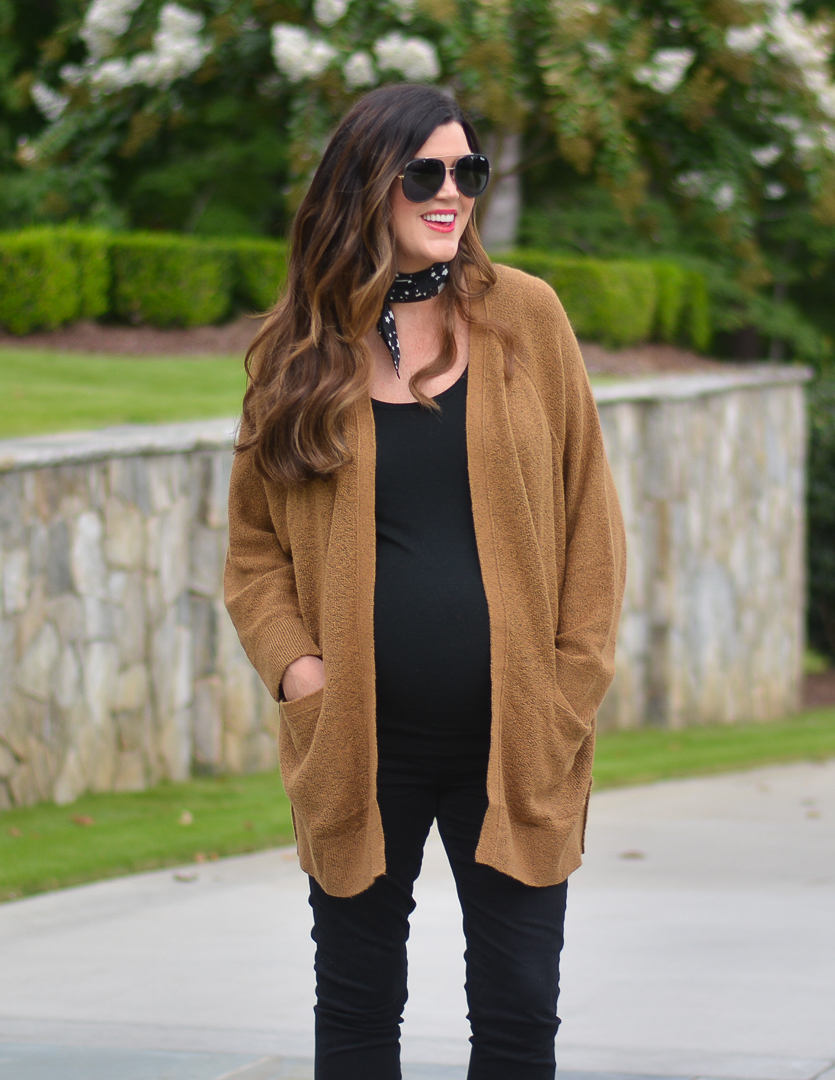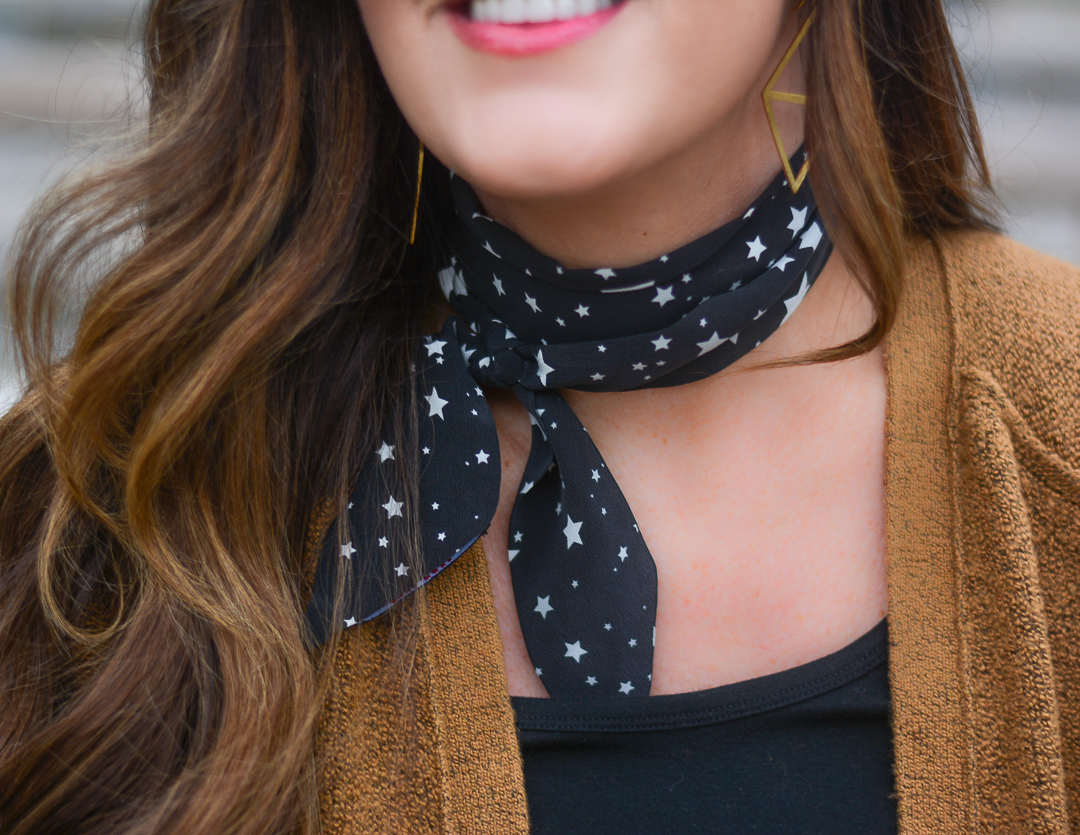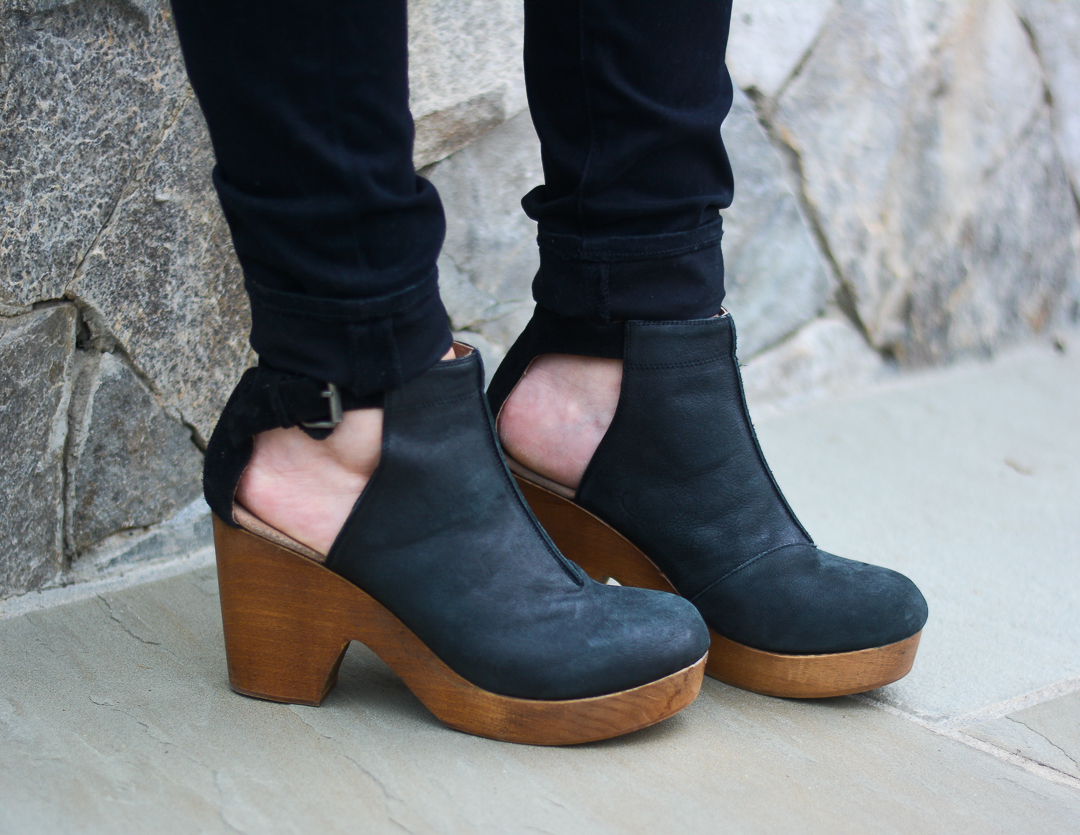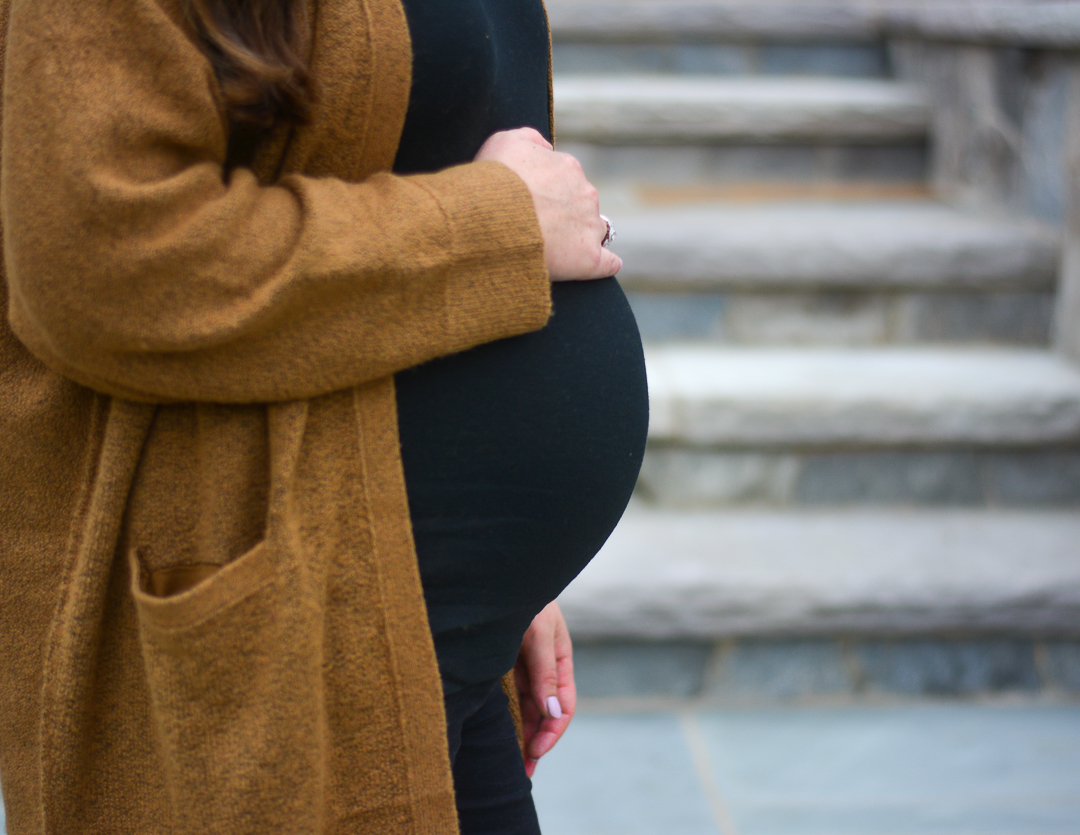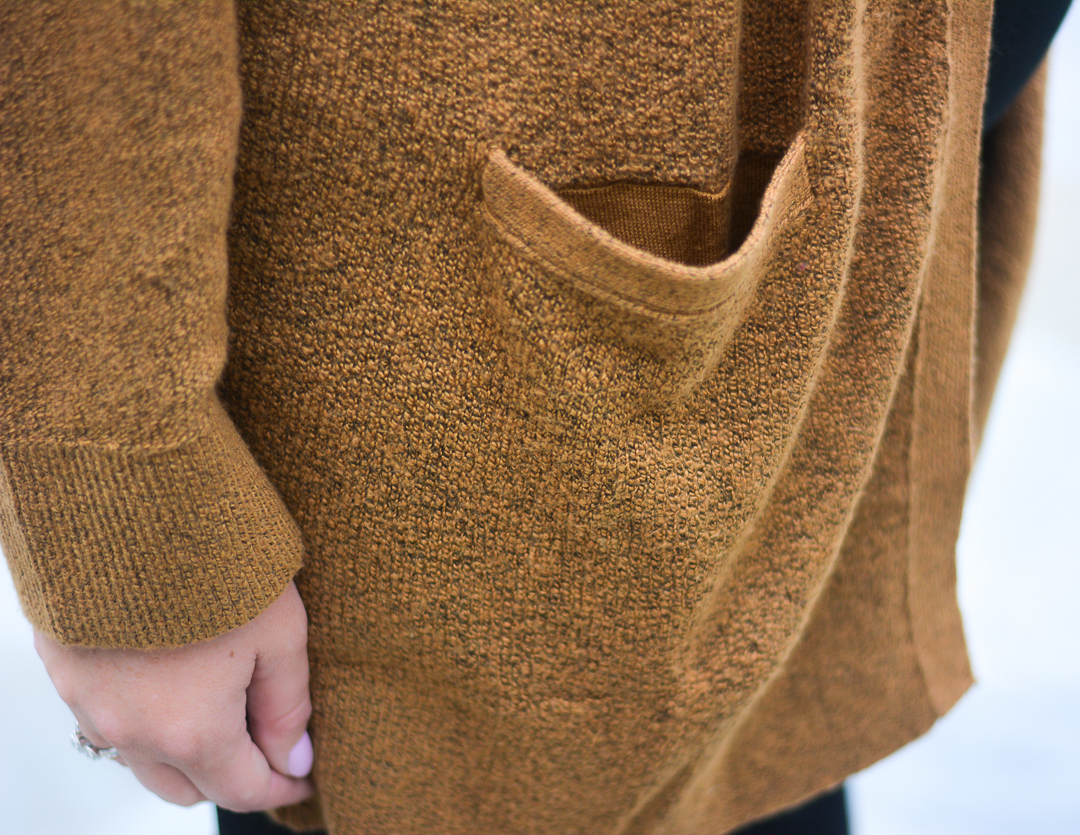 Have a wonderful rest of the week!
xoxo
Lindsey
SaveSaveSaveSave