It's FriYAY!!!  We are off to Charlotte tomorrow morning to look at houses, which I'm really excited about. If you didn't see our InstaStories yesterday, Rudy and I are moving to Charlotte.  I'm from the area, so we are happy to get closer to family and friends.
Needless to say, it's going to be a crazy few months, but I'm looking forward to the 4th of July this year as I am headed to see a friend in Chicago. I've never been to Chicago, so I know it's going to be fun to explore the city during the holiday.  As I'm packing for my trip this weekend, I will definitely pack this red dress.  When I first saw this dress, I fell in love with the silhouette and while I don't typically wear a lot of red, I knew this would be perfect for the 4th.
When I tried the dress on, it was a little more sheer than I expected so I immediately thought to use it as a coverup.  I love that I can throw this on over my swimsuit and look cute enough to go grab lunch.  This dress is so flattering and girly…if this came in other colors, I would buy them all.
You can shop my exact dress/cover up here, but I've linked other red, white and blue items below.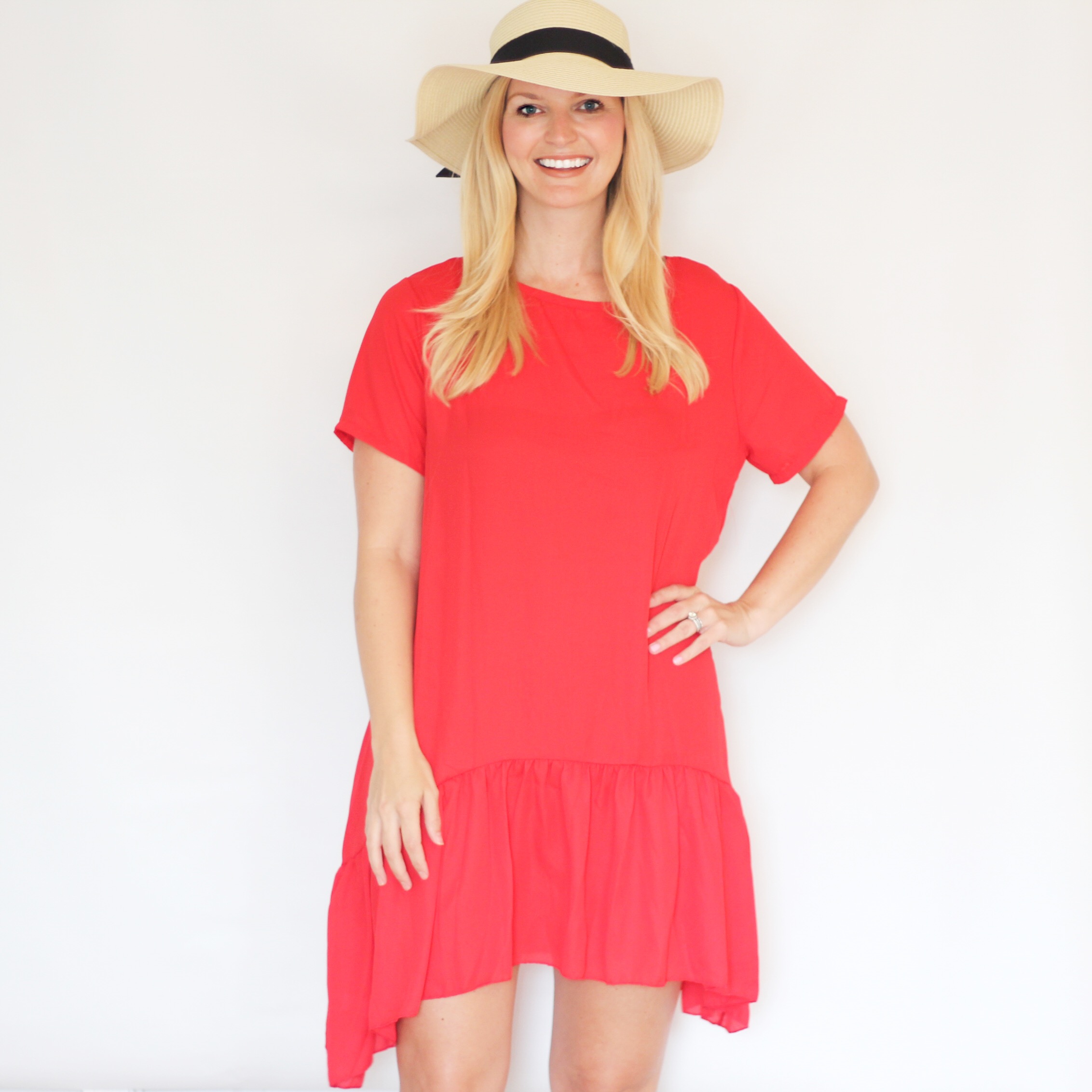 xoxo,
Tiffany