It's Wednesday…yay!  I'm off to Chicago tomorrow to spend the weekend with a dear friend, so I'm in vacation mode already.  This trip could not have come at a better time as I have been a little stressed the last few days.  Finding a new house in Charlotte has been challenging so far – I mean, we have only looked once but the it's so hard to find homes in Charlotte while living in Raleigh.  With the market moving as fast as it is, I need to be there so I can go see the houses we like in person before they are sold.  Plus, our house went on the market yesterday and within 3 hours of going "live", we had a request for a showing.  So, now the coordination of that will be interesting as we will need to get our dog taken care of during the times of showings…whew, it's a lot.  But don't get me wrong, these are all great problems to have, so I'm not complaining.
Anyways, as I was packing for my trip last night, this dress made the cut.  I bought this dress before Memorial Day and it hung in my closet for a few weeks before I actually wore it out.  I was a little worried that it wasn't going to be flattering on me, but I was pleasantly surprised when I put it on.  The empire waist really helps with the silhouette.
Although the dress is rather simple, the small details like the frayed hem and the side pockets really make the dress.  And while I styled this as an outfit to wear out during the day, I would also use this as a bathing suit coverup.  The material is so soft and really keeps you cool during the hot summer days.
Obviously, I love the color blue but it also comes in orange/brown color.  I will warn you that I typically wear a small or medium but got an extra small, so it does run a little big.
I've linked my exact items below along with some similar items.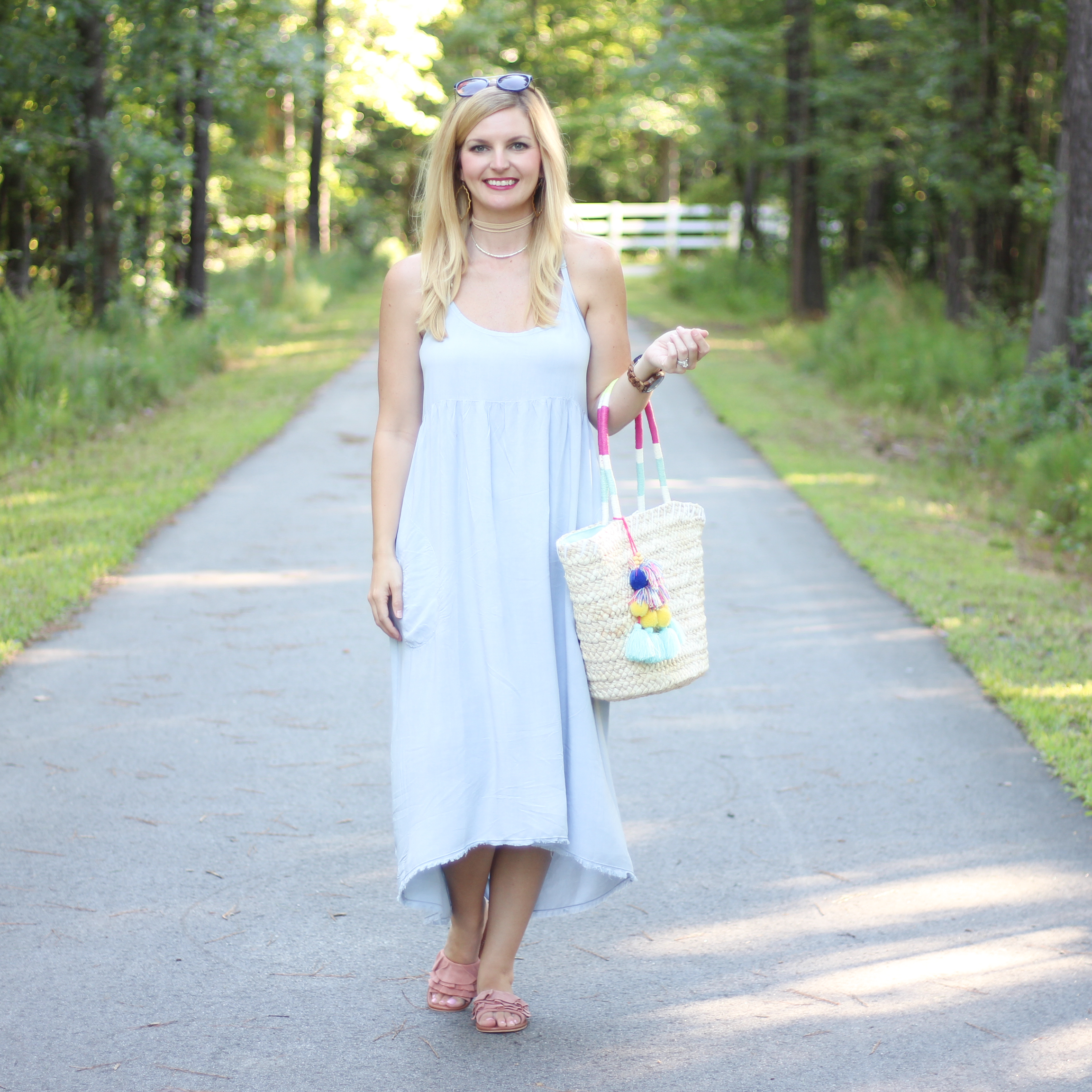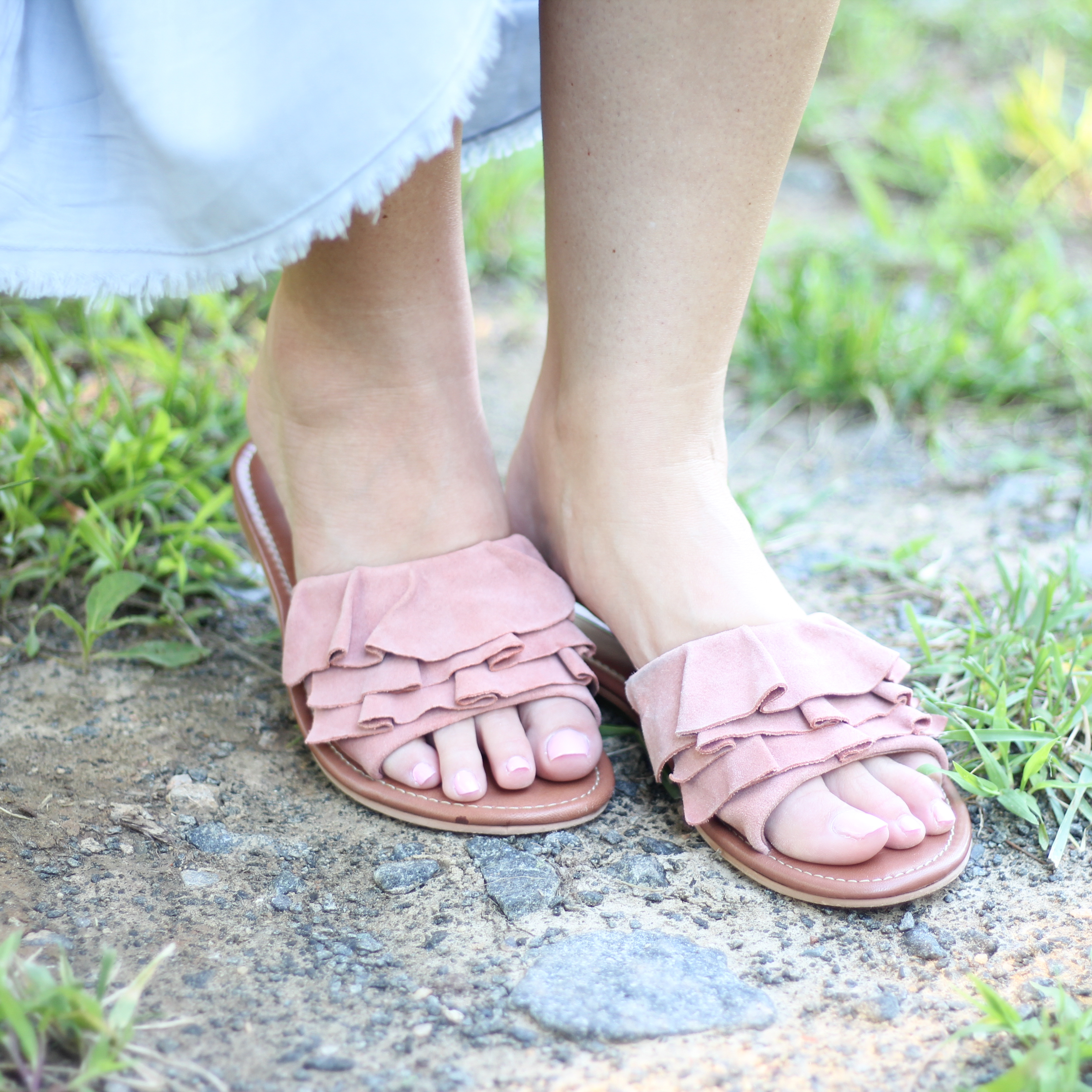 Hope you have a fabulous day!
xoxo,
Tiffany