Happy Monday! Hope you all had a wonderful weekend.  Ours was rather busy, but I went to bed last night feeling accomplished. I checked several items off my to-do list this weekend and if anyone knows me, I love checking a box!  Now this week is going to suck; work is going to be crazy and I already know I have to work over the weekend, so it's going to be a long two weeks.
I don't know what happened to the warm weather over the weekend because it was chilly.  Regardless of the cooler temps, I wore this cute short sleeved top that I just purchased from Nordstrom.  I'm really into blue and white stripes this season, so this top immediately got my attention.  Then the two tiered ruffle just made it that much sweeter, not to mention the perfect length.  I absolutely love this shirt and may need to get in navy and white too.
Obviously, I paired the top with my white jeans.  These jeans are amazing…they don't show any of my imperfections, which is so hard to find with white denim.  Plus, I really like classic style of these jeans; I can wear them out with friends or even to work.  I love jeans that are versatile enough to wear socially and professionally.
I've linked my items and similar items below; you can shop my look by clicking on thumbnails.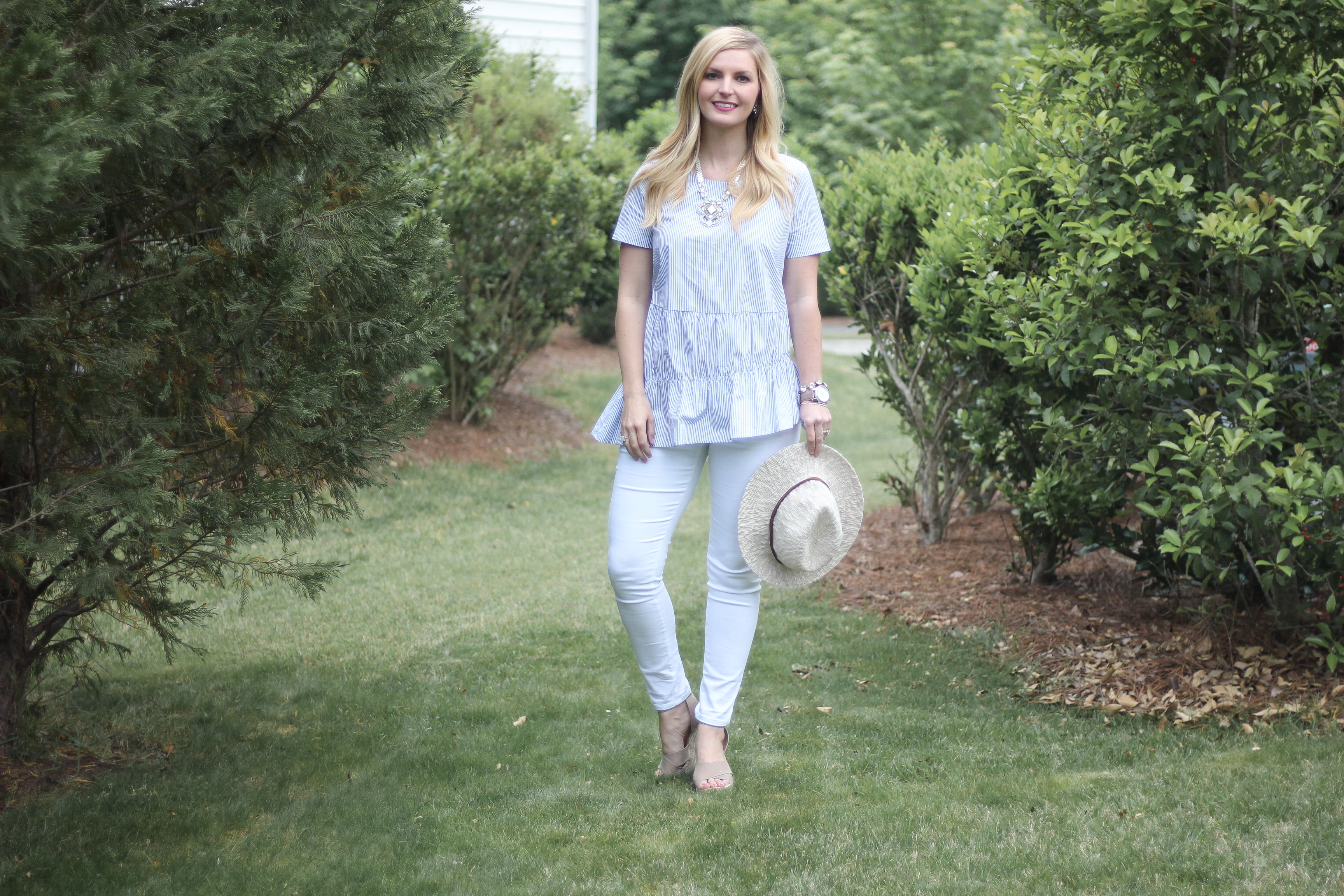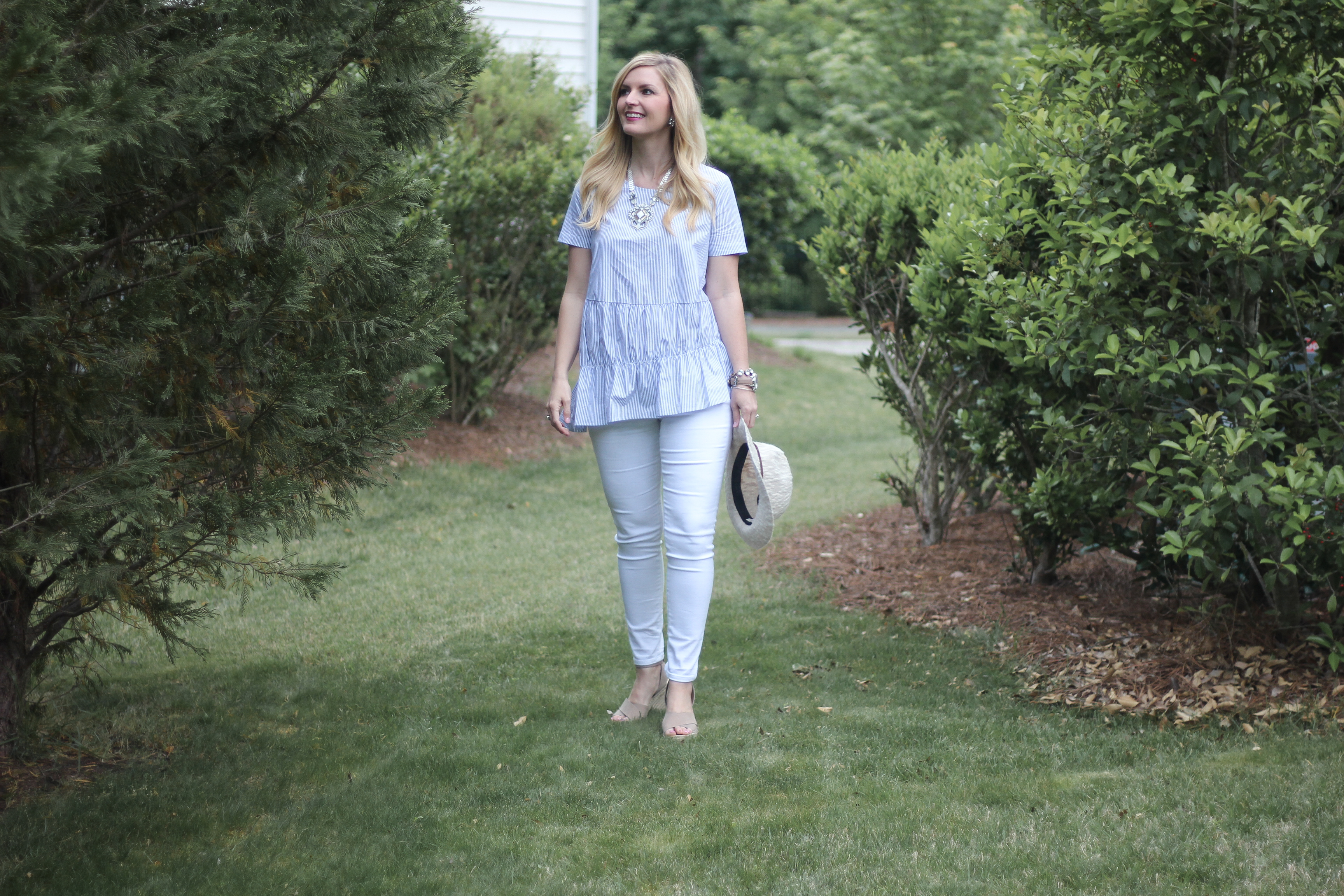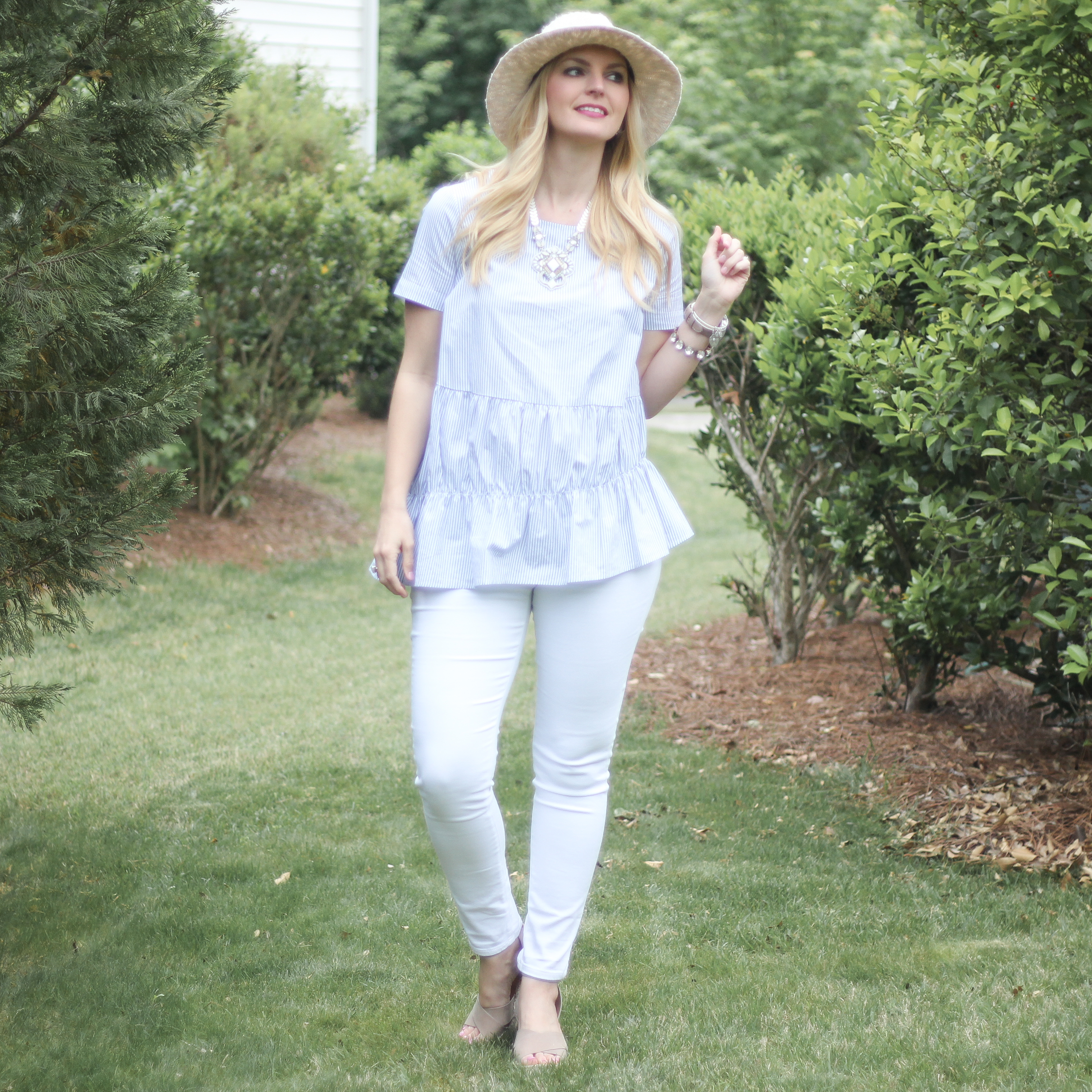 xoxo,
Tiffany