Happy Monday!  Hope you all had a great weekend.
My sister-in-law, niece and nephew came to visit this weekend, so we were on the go all day Saturday.  We started our day with Touch-a-Truck event in Cary, which Gunner (our nephew) absolutely loved.  He is all about trucks and tractors, so the fact that he could climb in and "drive" them, was absolute heaven for him.  We then headed to the NC State Fairgrounds to partake in the Got to Be NC festival.  The kids rode several rides, but after an hour or so in the heat, we were all ready to head to the house to cool off and nap.  Later that afternoon, we went to Defy Gravity, an indoor trampoline place – I will admit I think I had just as much as the kids!
After a very hot Saturday, Sunday ended up being rather mild, so I was able to wear my new pink jeans.  By now, it's no secret that Lindsey and I both are loving everything pink lately, so naturally I needed some pink jeans.  I came across these in Zara and instantly picked them up.  I like the combination of the girly pink with the ripped denim for a little bit of edge.  I've worn these a few times now and have always paired with a white top.  There is something about a white tee that just makes me happy!  I finished my look with gold flip flops and a few accessories.
I absolutely love this gold necklace that I picked up from Kendra Scott earlier this month.  It's adjustable, so it can be worn as a choker or as a longer necklace, which makes it a great layering piece!
You can shop similar items be clicking on icons below this picture.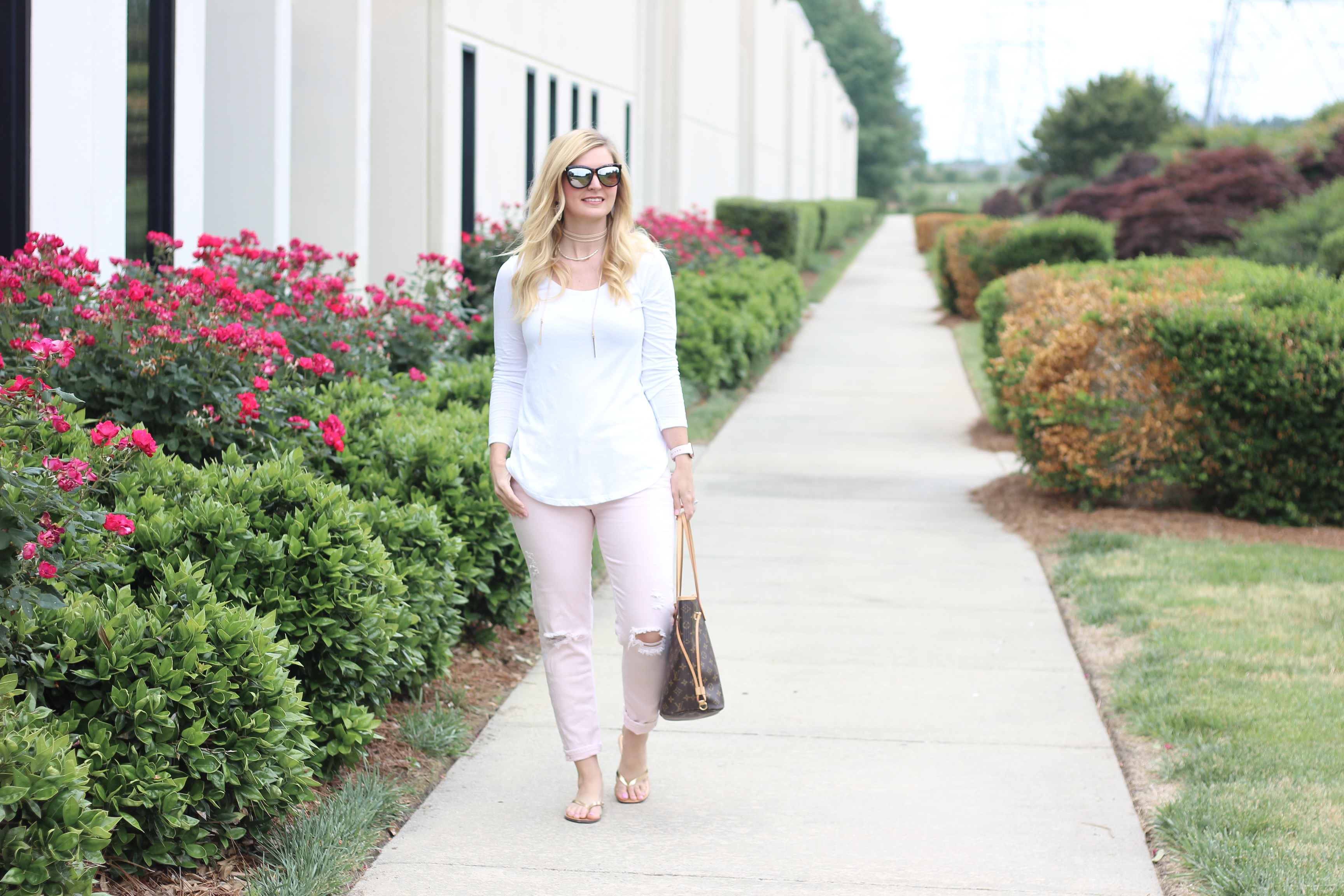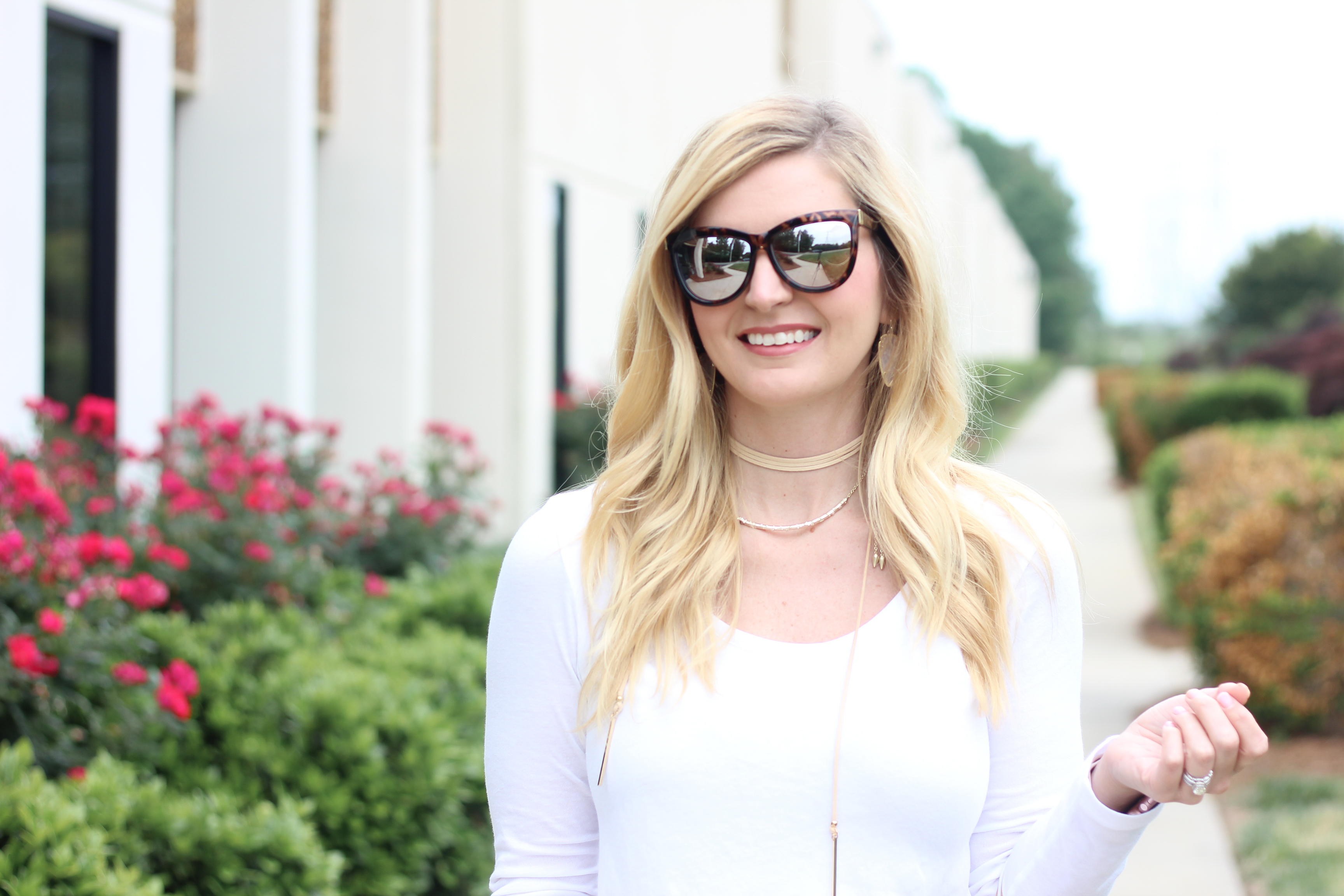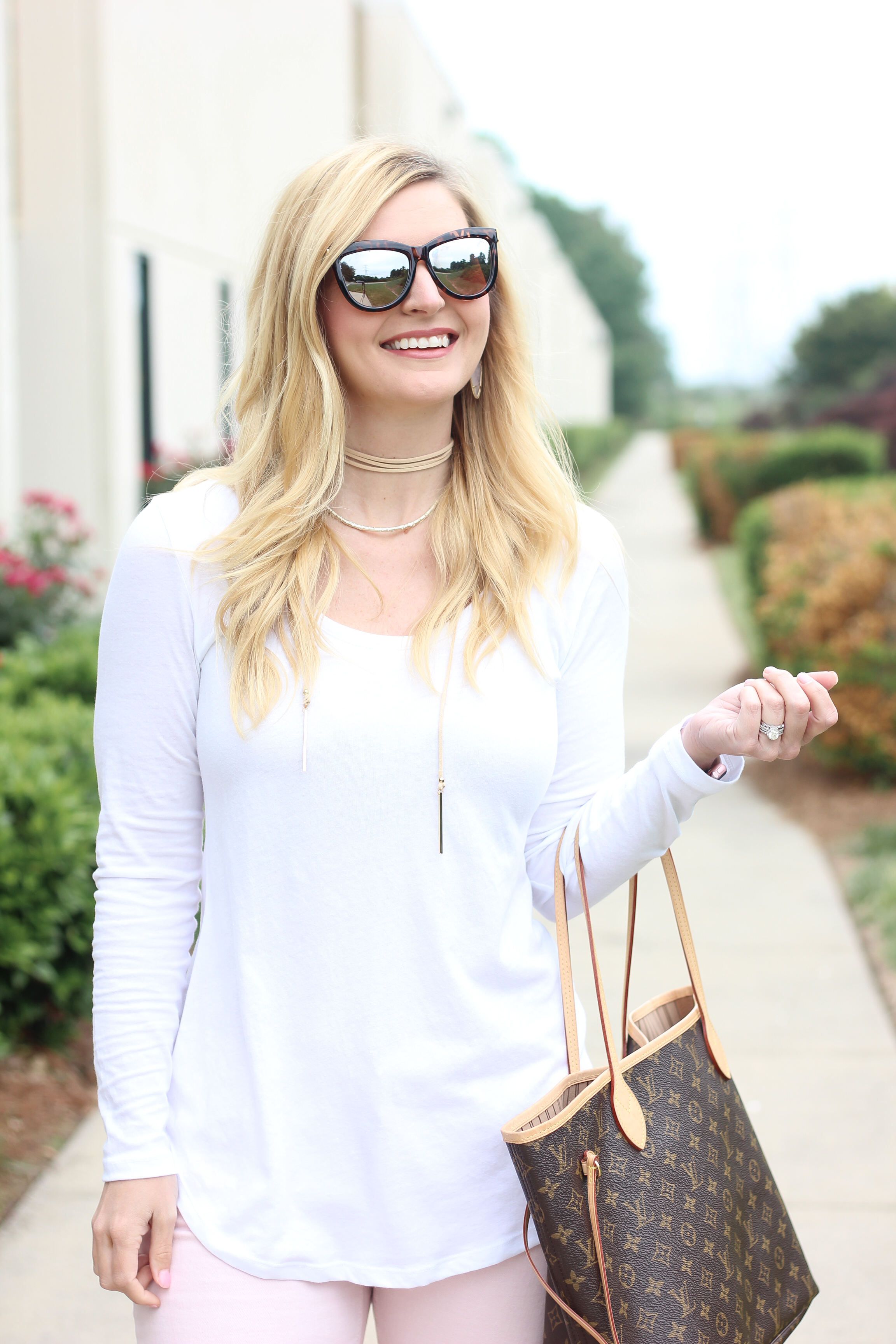 Hope you all have a great day!
xoxo,
Tiffany