Happy Tuesday, friends. Hope you all had a wonderful Memorial Day weekend!  Mine was absolutely perfect – I spent quality time with Rudy, saw a few friends, got chores done and even managed to relax a little.  And now, it's back to the j.o.b.
Today, I wanted to share this cute black dress that I purchased a few weeks ago.  I was out running errands when I received an email from Old Navy saying that their dresses were 50% off.  Luckily, I was near an Old Navy, so I decided to stop in to take a look.  I'll admit I haven't been in an Old Navy in months, but I needed a few casual dresses that I could throw on for either work or on the weekends.  As I entered the store, I was amazed at the cuteness of all the dresses.  I quickly filled my arms with many of them to try on, including this black midi.
I wore this dress for the first time on Sunday and while I thought I would change into something else after church, I ended up leaving it on to attend an outdoor birthday party.  It was the perfect outfit for my day;  I looked and felt put together but was able to stay cool during throughout the day.  I did opt for a jean jacket for church – it gets rather cold during service.  I then finished my look with nude wedges and some accessories.
The best part about this dress is it's less than $25!!!  I've link it and other styles below.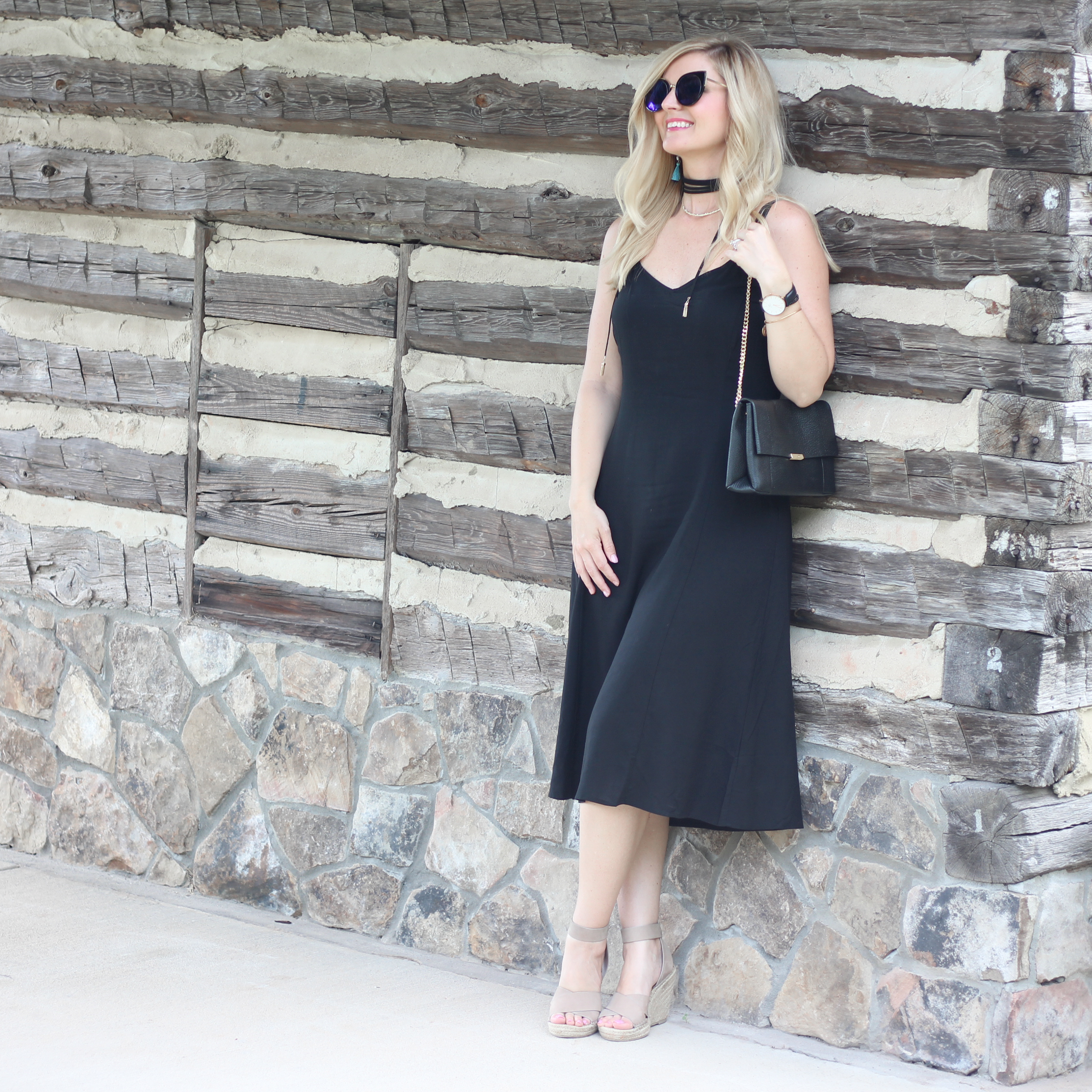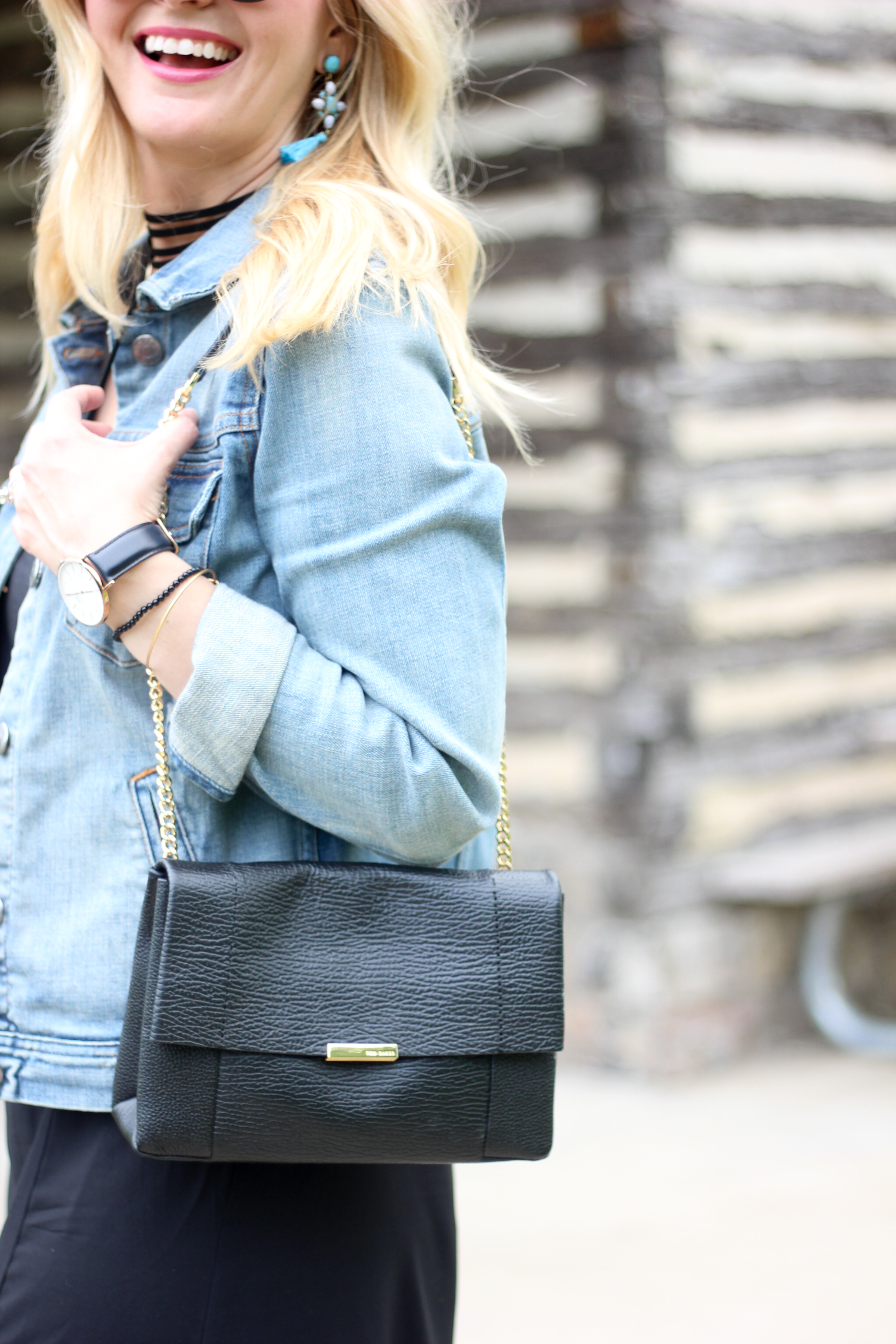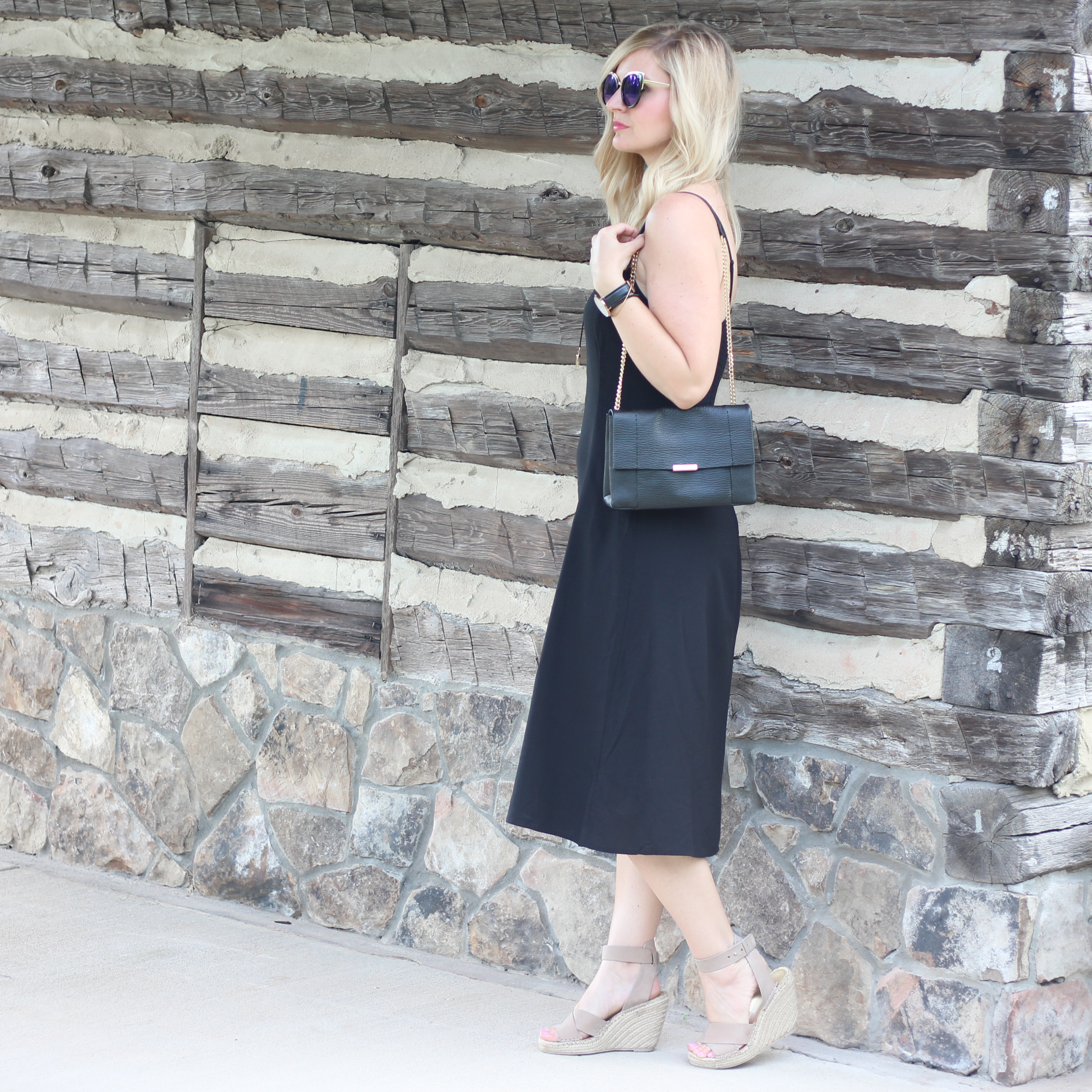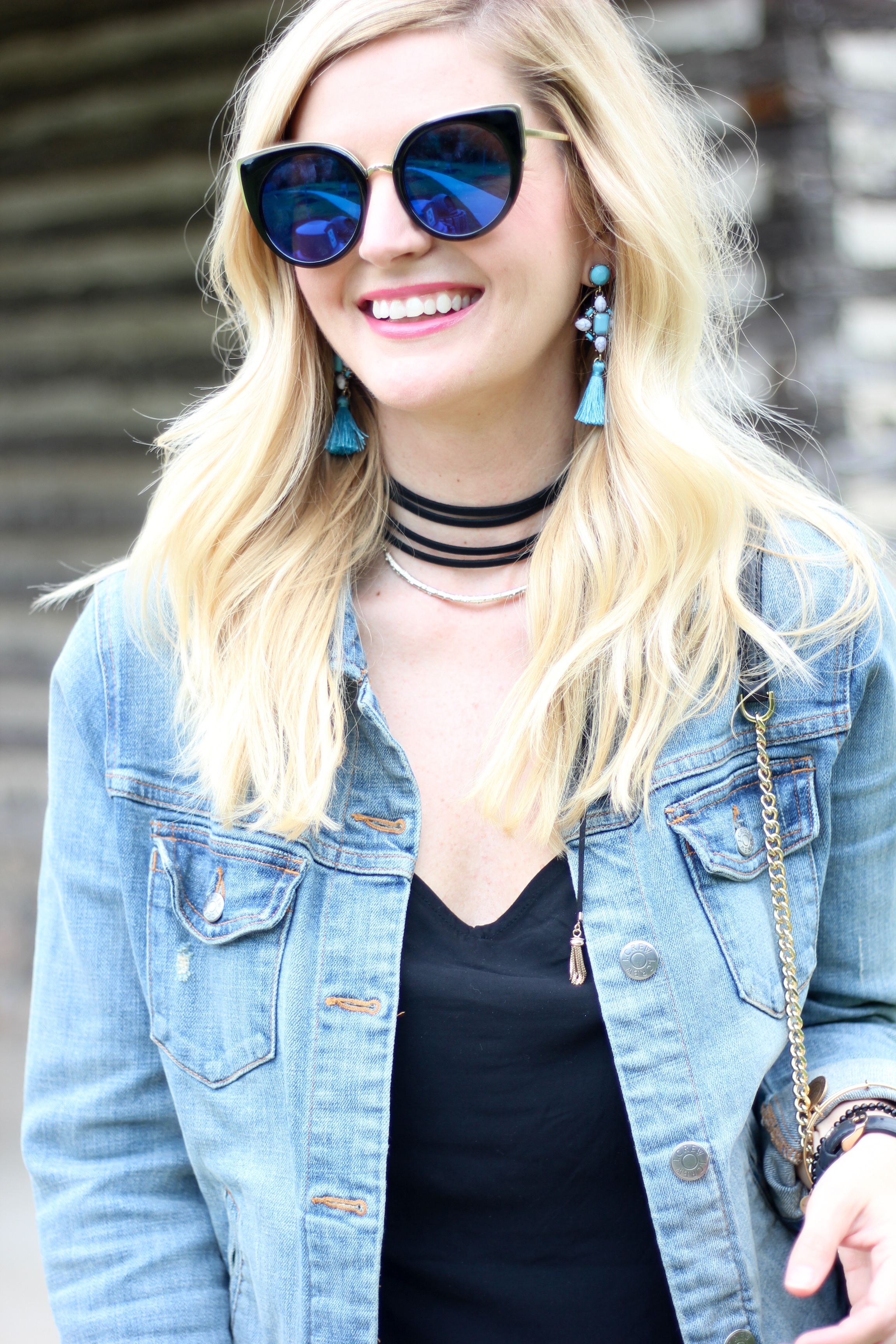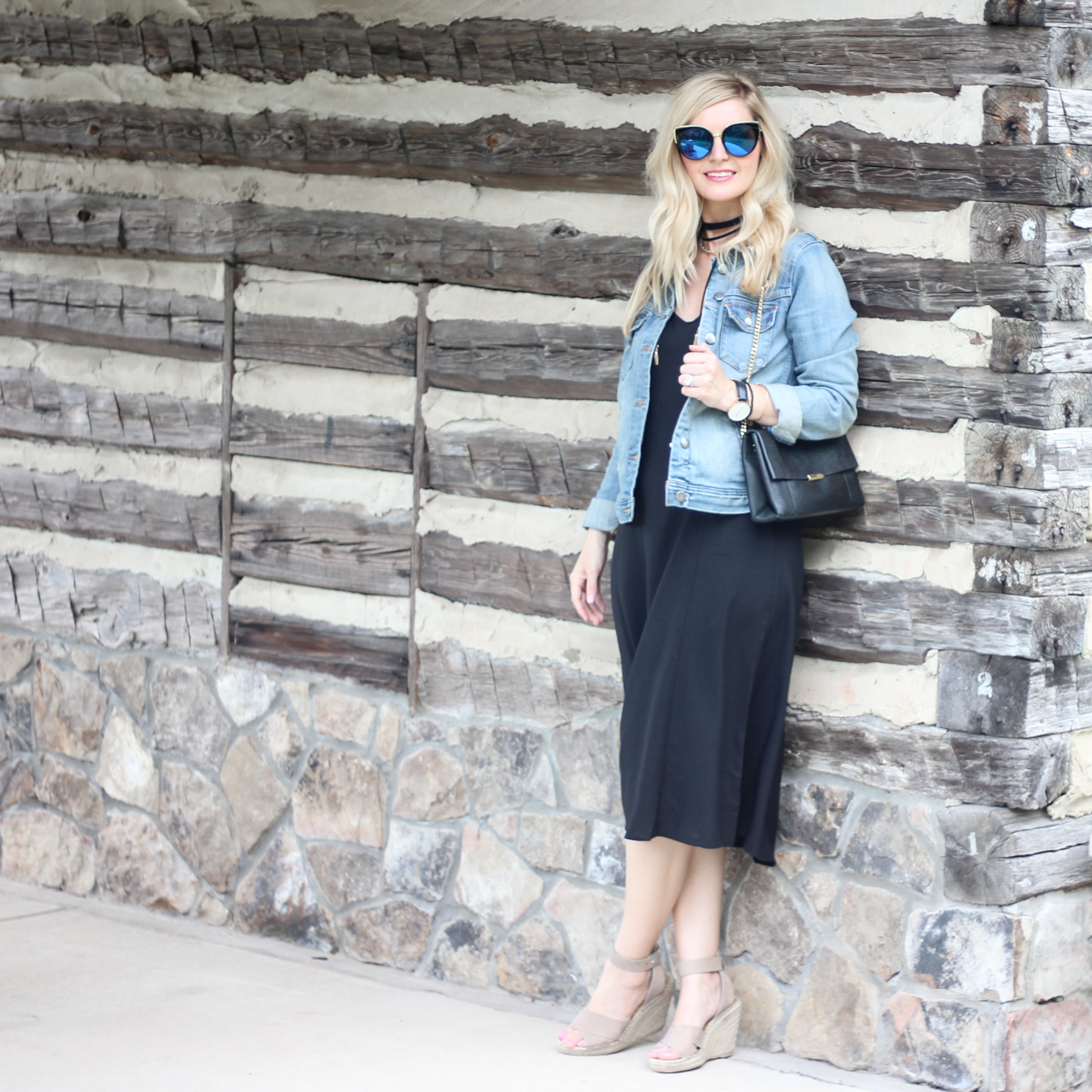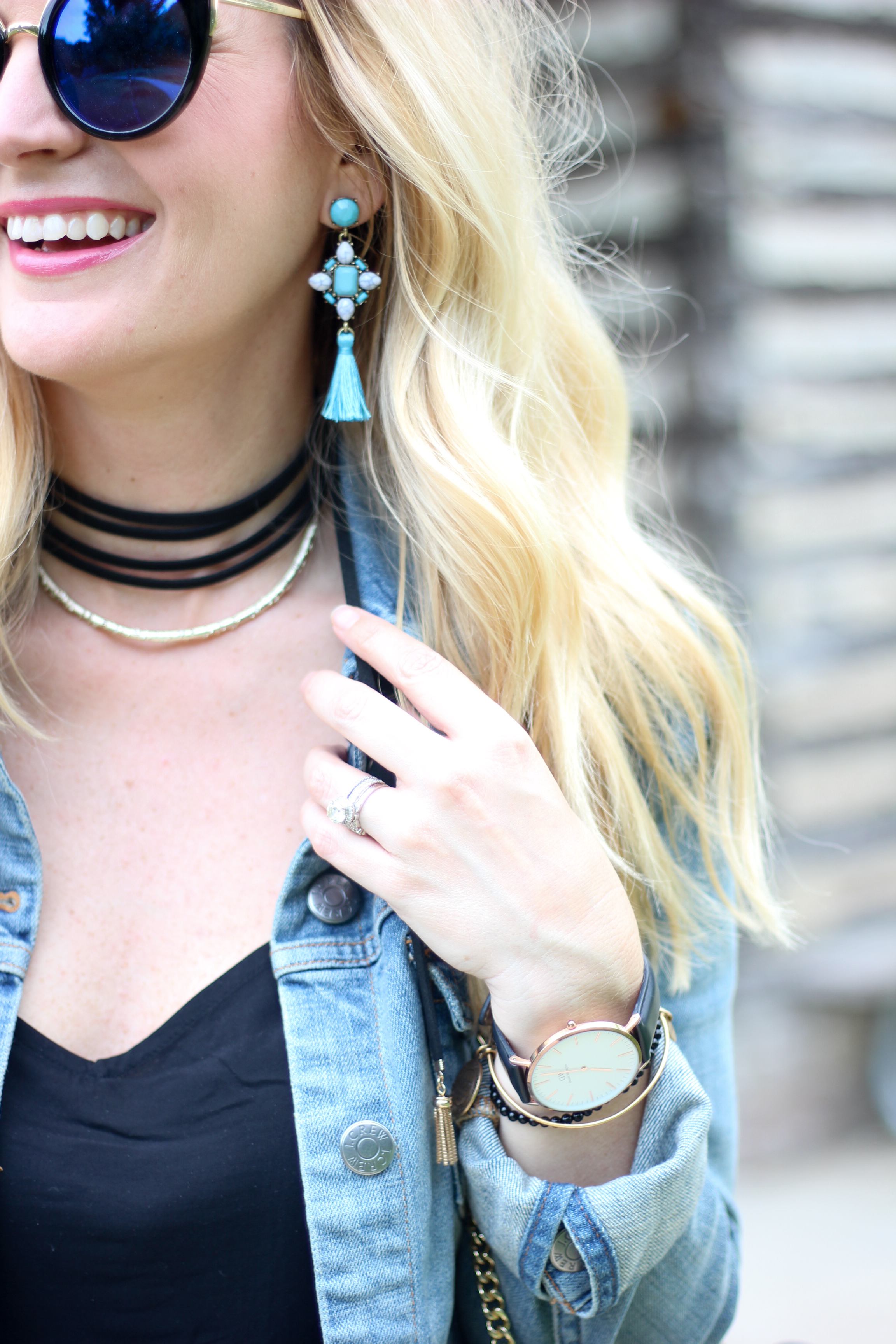 Hope you all have a great SHORT week!
xoxo,
Tiffany