Typically, once spring hits, women grab their cutoff shorts and colorful dresses.  I, on the other hand, reach for my tried-and-true staple outfit…a bohemian style top and jeans.  My mom has always laughed at my wardrobe choice for warmer weather but I just can't seem to wear anything short until my legs are tan.  Does anyone else feel like their legs are still shockingly white even with self-tanner?  My face, chest and arms tan so easily (thanks to the sun or self-tanner) but my legs remain frighteningly pale.  Because of this, I love pairing a beautiful, loose top with distressed denim.  It feels like the perfect compromise in this spring weather.  My favorite brand for these particular tops?  Free People.  I could happily live in their tops for the rest of my life.  Added bonus besides how gorgeous these tops tend to be?  They work as maternity tops as well.
I love the embroidery on the top of this one that I am featuring today as well as the v-neckline.  During pregnancy, I tend to accentuate my décolletage in hopes that showing some skin will make me feel a bit more feminine once my waistline has vanished.  This top is also a great length.  It hits around tunic length, provides a lot of coverage to the hips and (if you're not 5'10 like I am) can be worn as a dress.  It also comes in a gorgeous red, a beautiful yellow and a striking teal!  Let's take a moment and talk about this hat…I have been living in it the past couple of years and it is still available.  I wear it while out and about running errands and also when at the beach.  It fits perfectly and it's neutral enough that it goes with almost anything!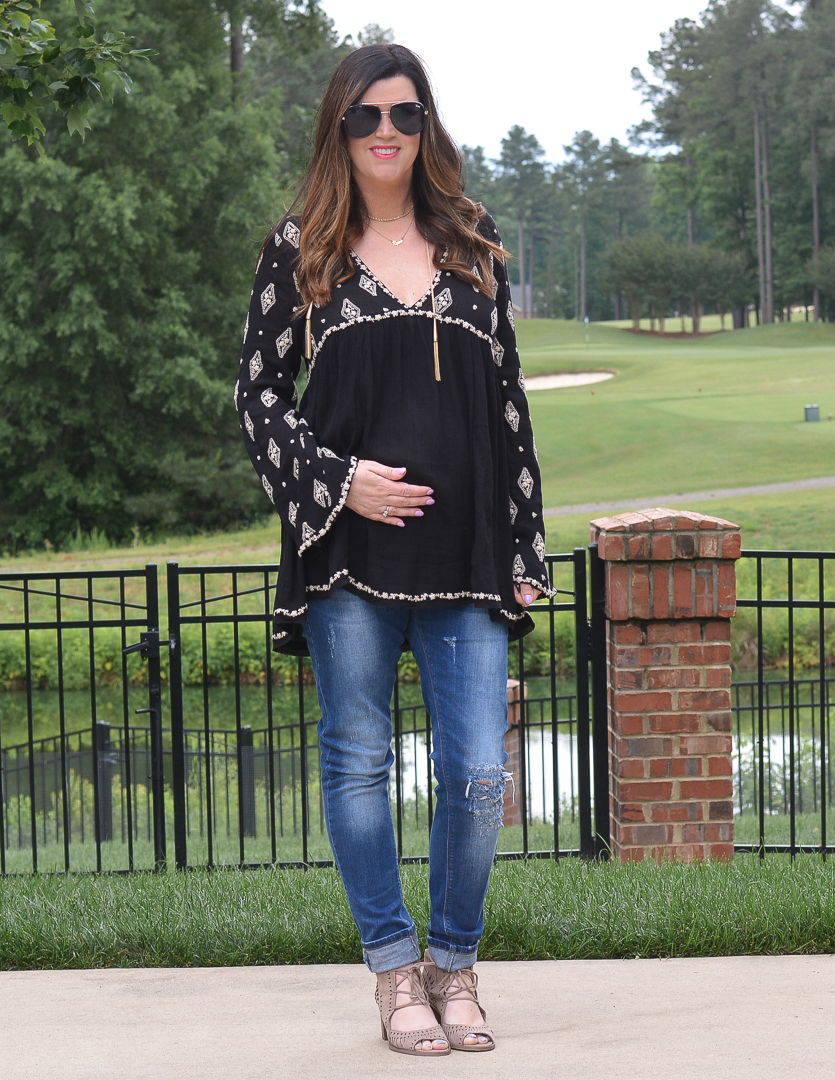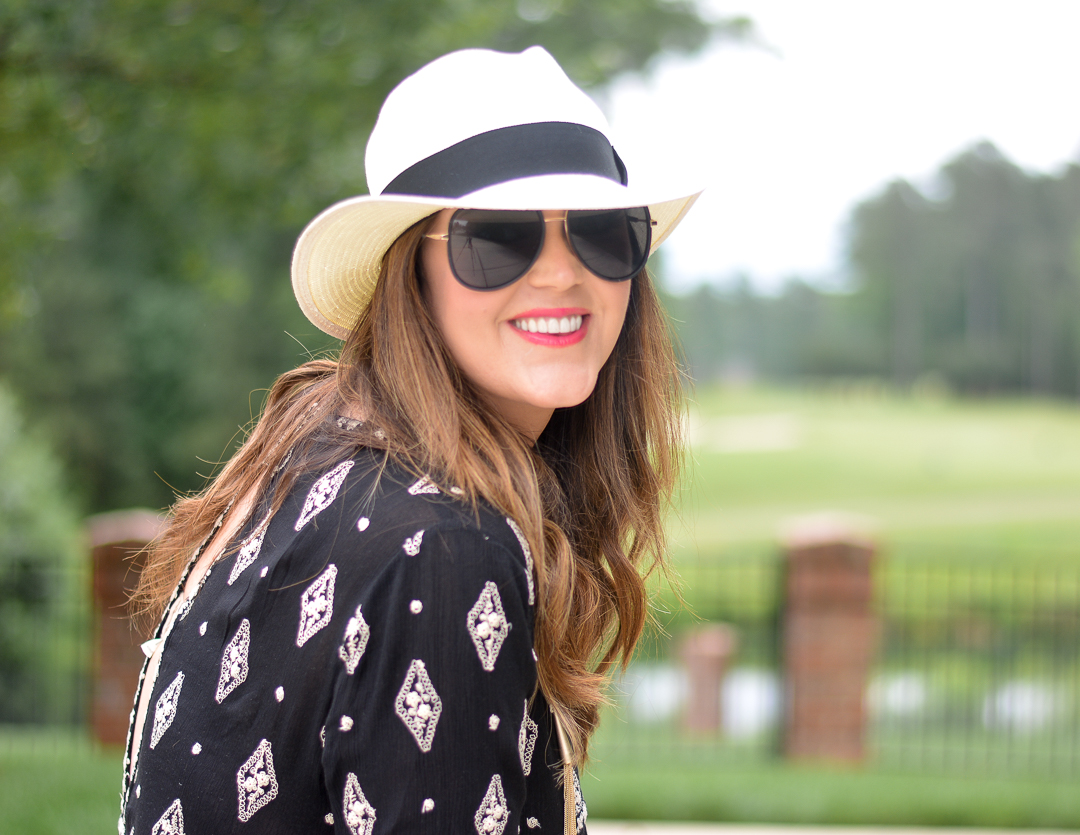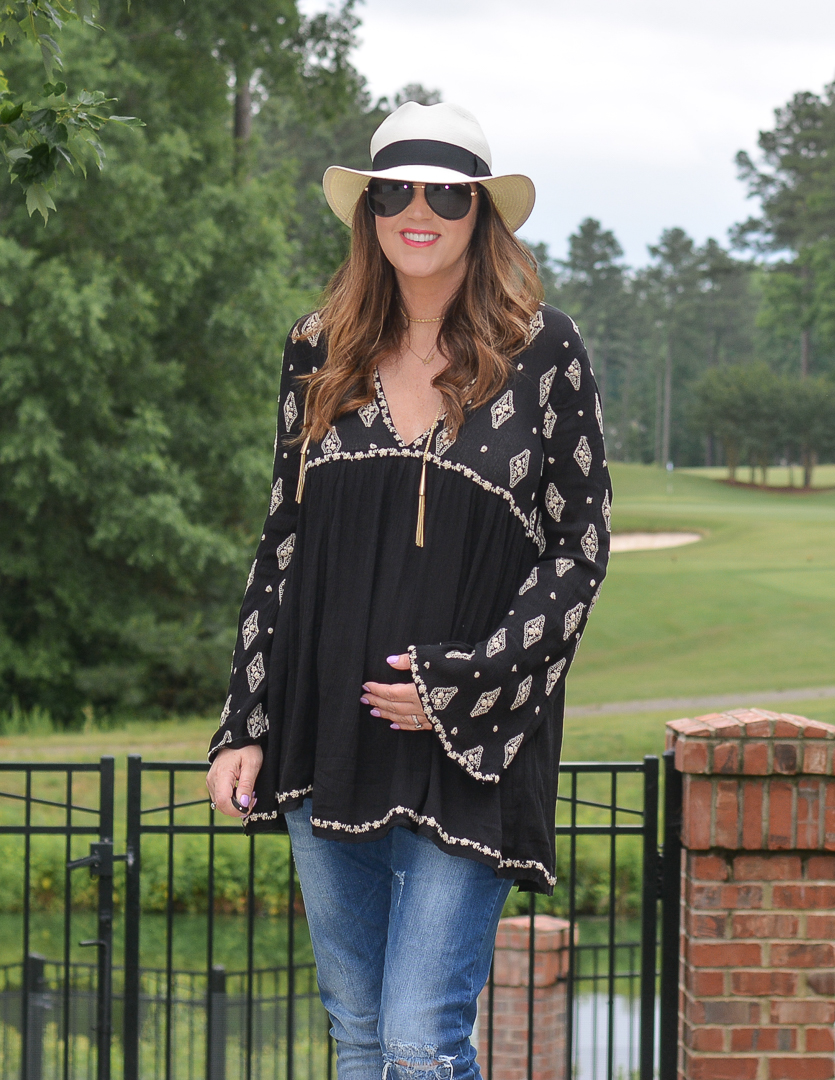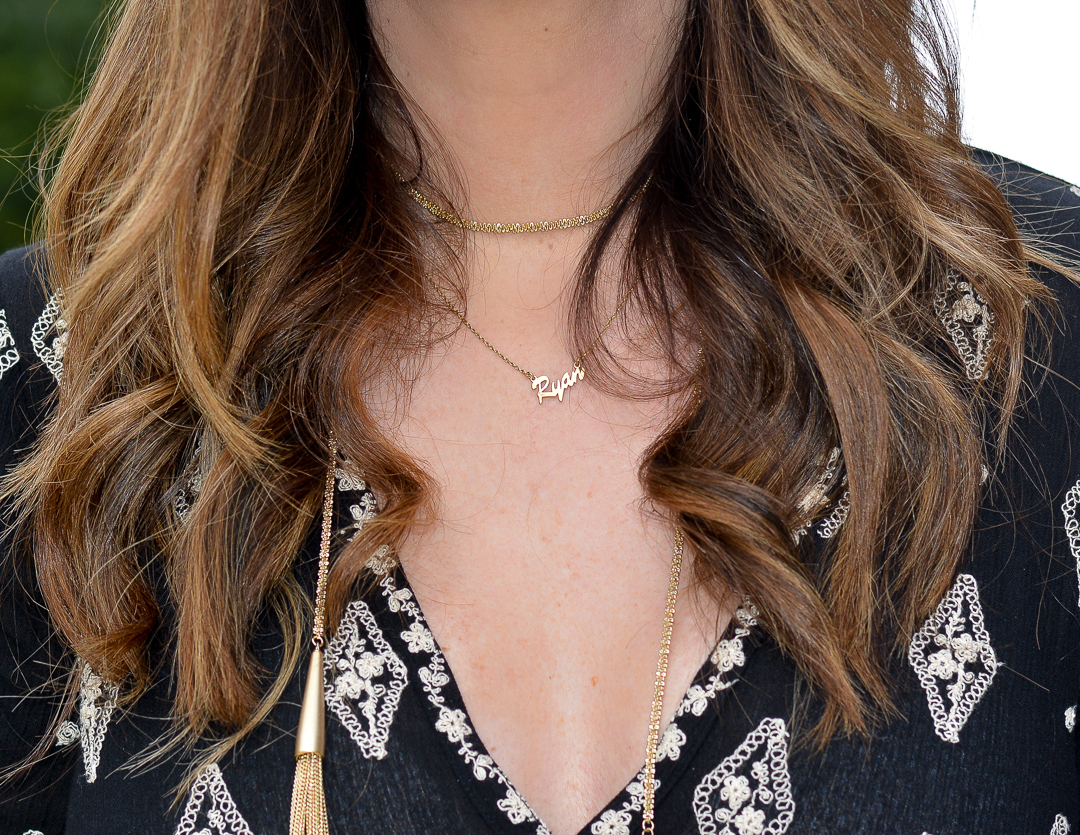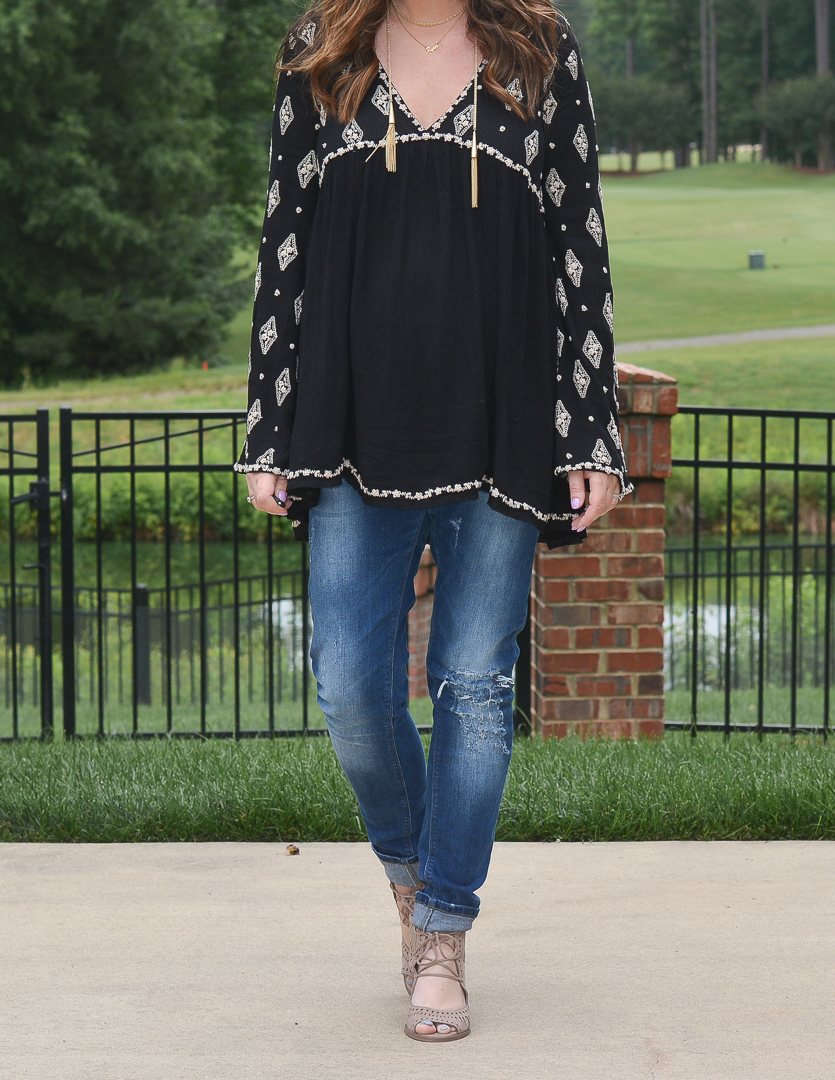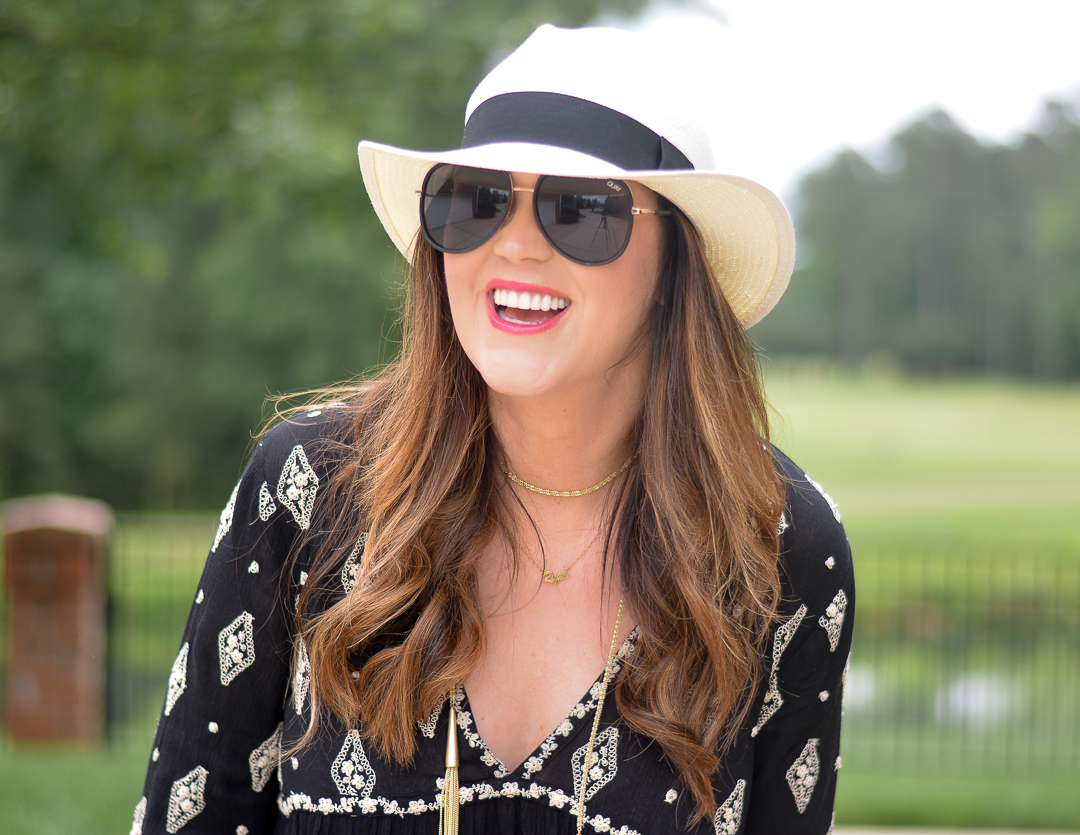 Happy almost-weekend, friends!
xoxo
Lindsey