Good morning, friends!
Hope you all are having a great start to your week.  We were away in Virginia over the weekend.  One of David's lifelong friends was getting married in their hometown.  Luckily, we were able to stay with David's parents and Ryan spent quality time with them while we attended the wedding.  Every time anyone has asked about the wedding, I have to tell them about one of my favorite parts…The Cookie Table!  The bride is from Pittsburgh and it is a tradition there that an offering of cookies is presented to guests at the reception.  The cookies are to be homemade by the bride and groom's family and friends.   Y'all, there was table after table piled high with every kind of cookie imaginable.  There were over 1500 cookies!  How do we help make this tradition universal mandatory at ALL weddings?  Guests were given to-go bags and were asked to take a bunch home.
Alright, let's move on from all this cookie talk…it's making me hungry.
Let's talk about lace detailing.  I find it nearly impossible to resist a beautiful piece of clothing that incorporates lace or the look of lace.  This beautiful feminine detailing makes for a stunning impact.  The place that I go while hunting for a new top or dress which uses lace?  Anthropologie.  For several years, the store has done a wonderful job finding special pieces.  Currently, there are several amazing options so I wanted to share my favorites with you all.  Unfortunately, the tunic dress I am wearing in these pictures JUST sold out but there are so many incredible alternatives.  Simply click on the individual images to shop!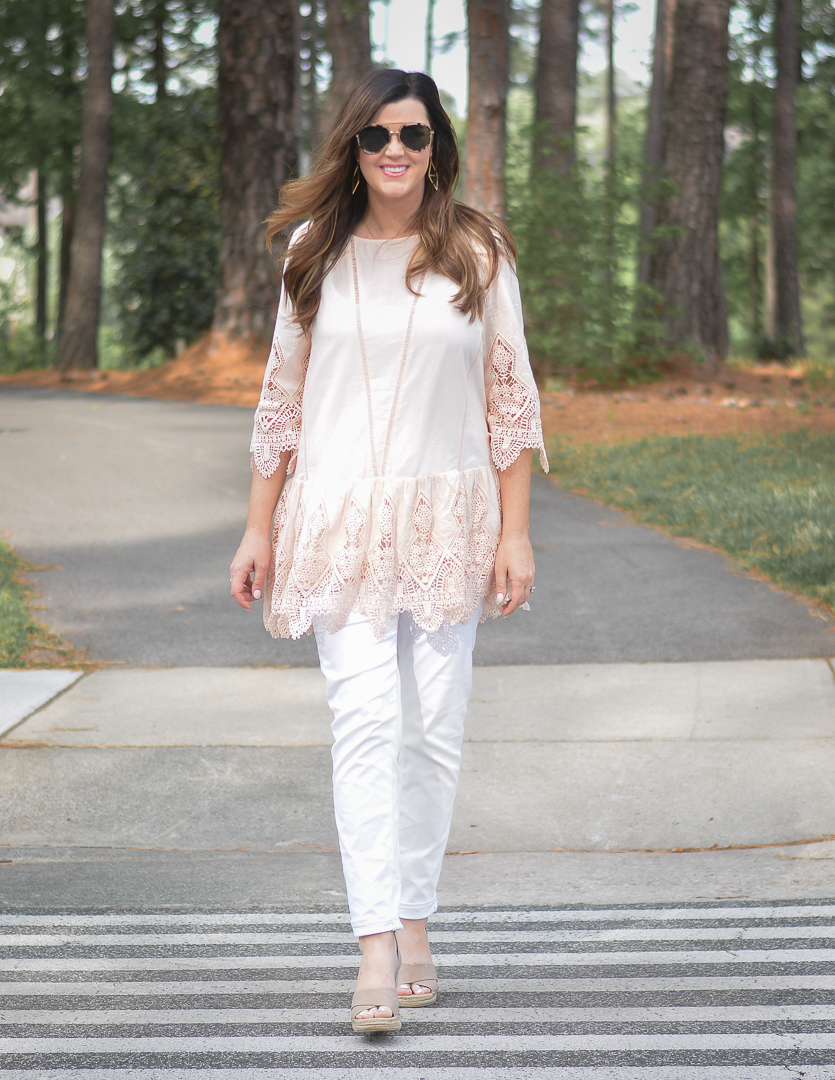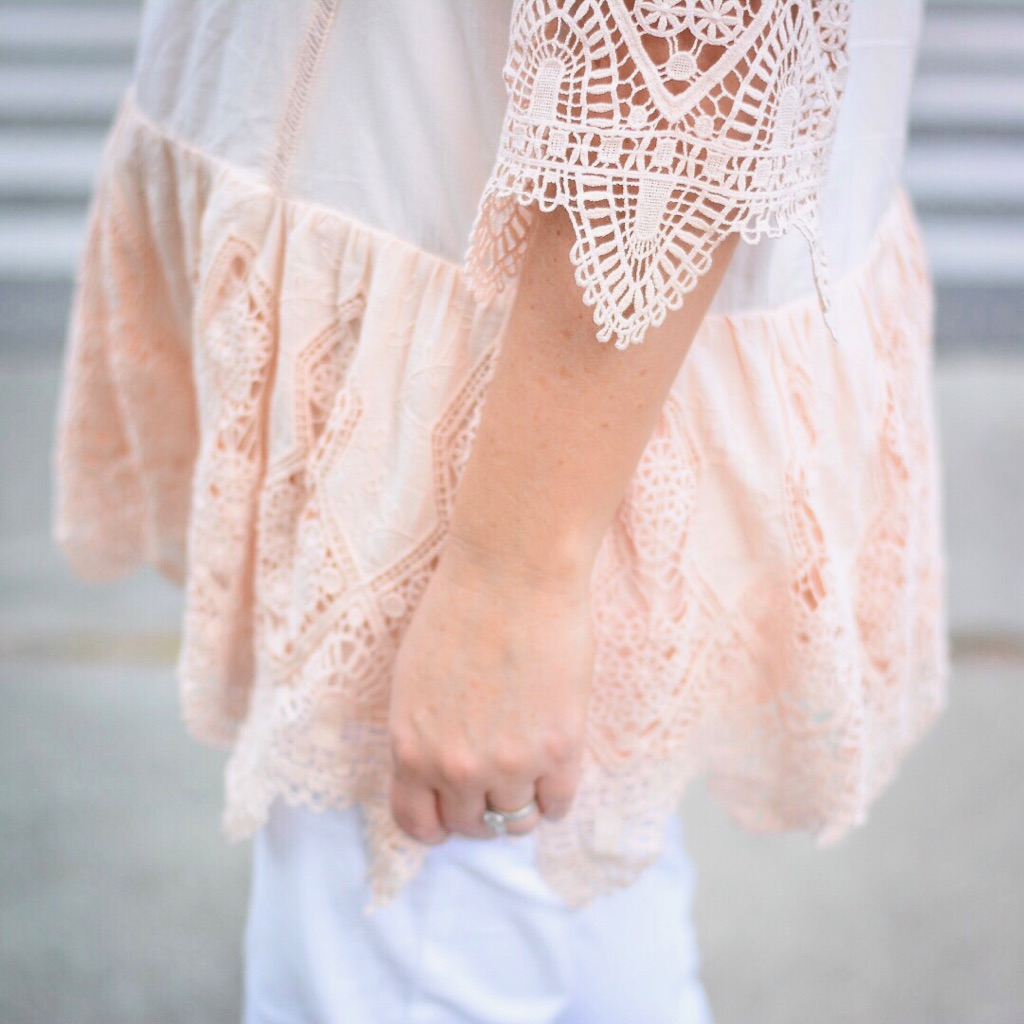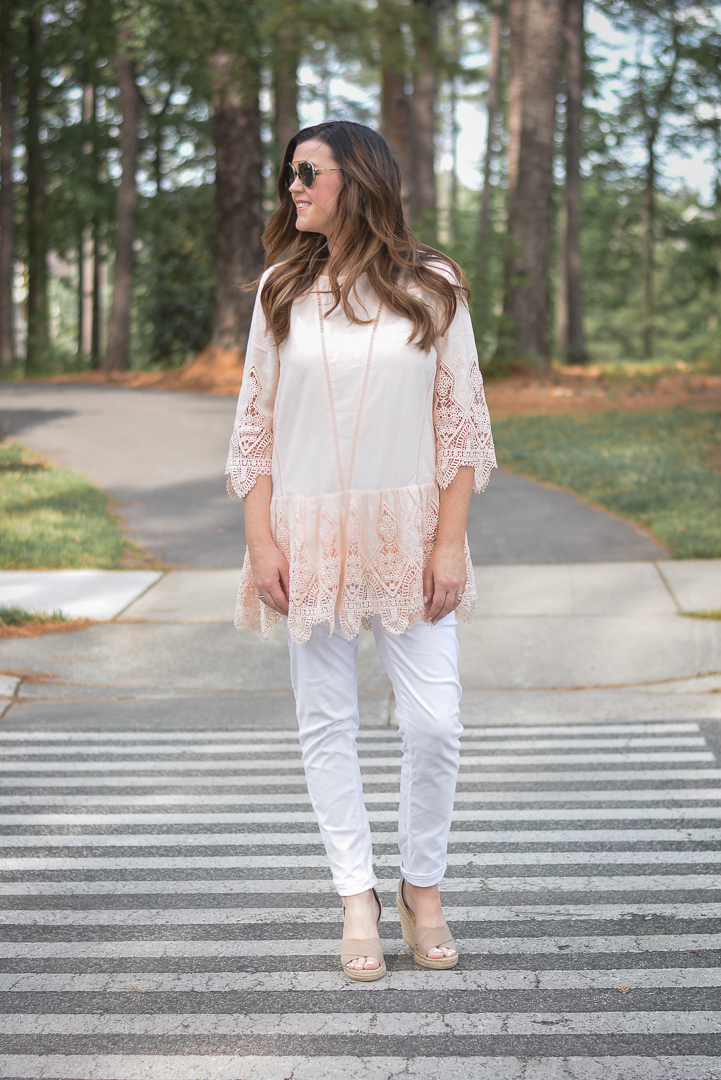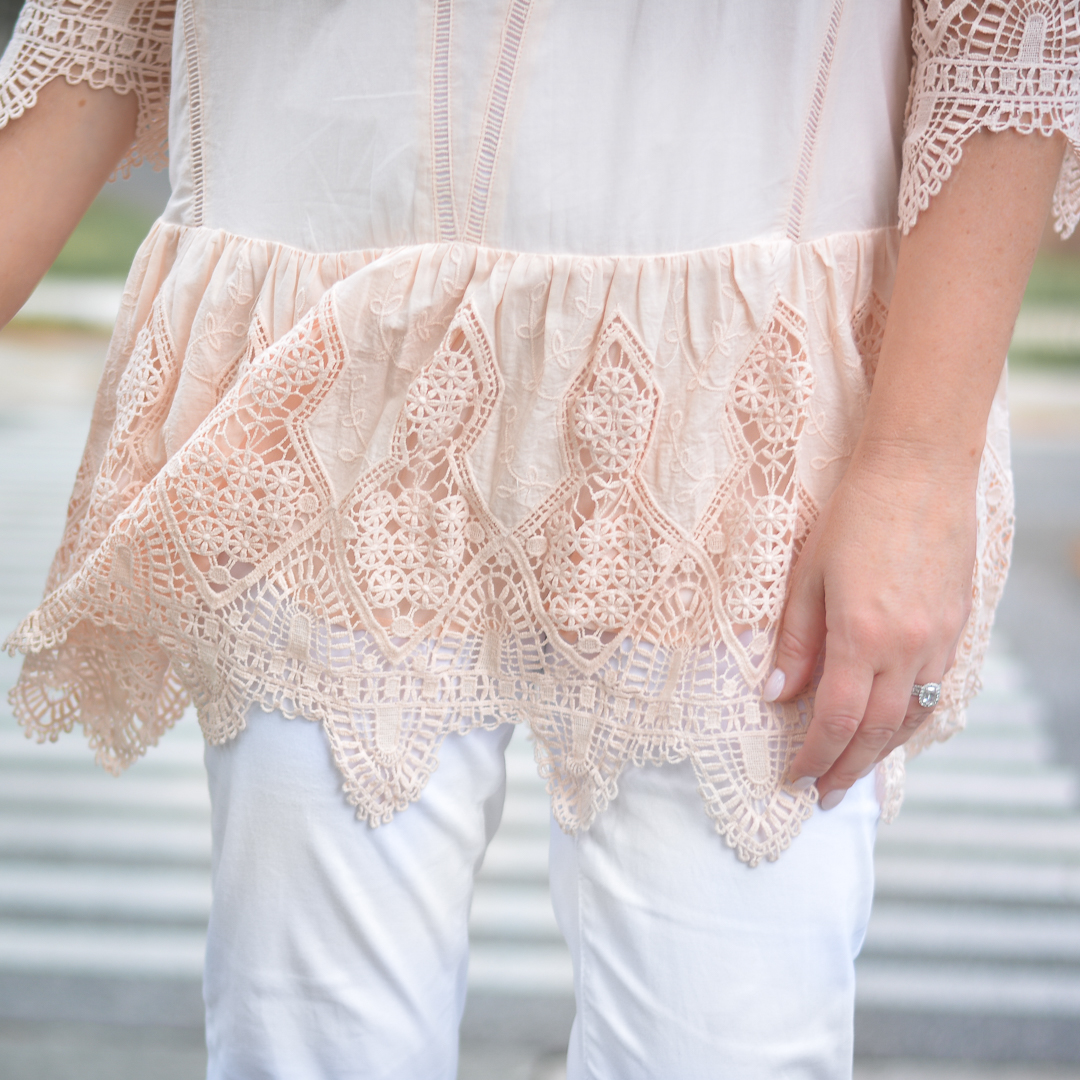 xoxo
Lindsey