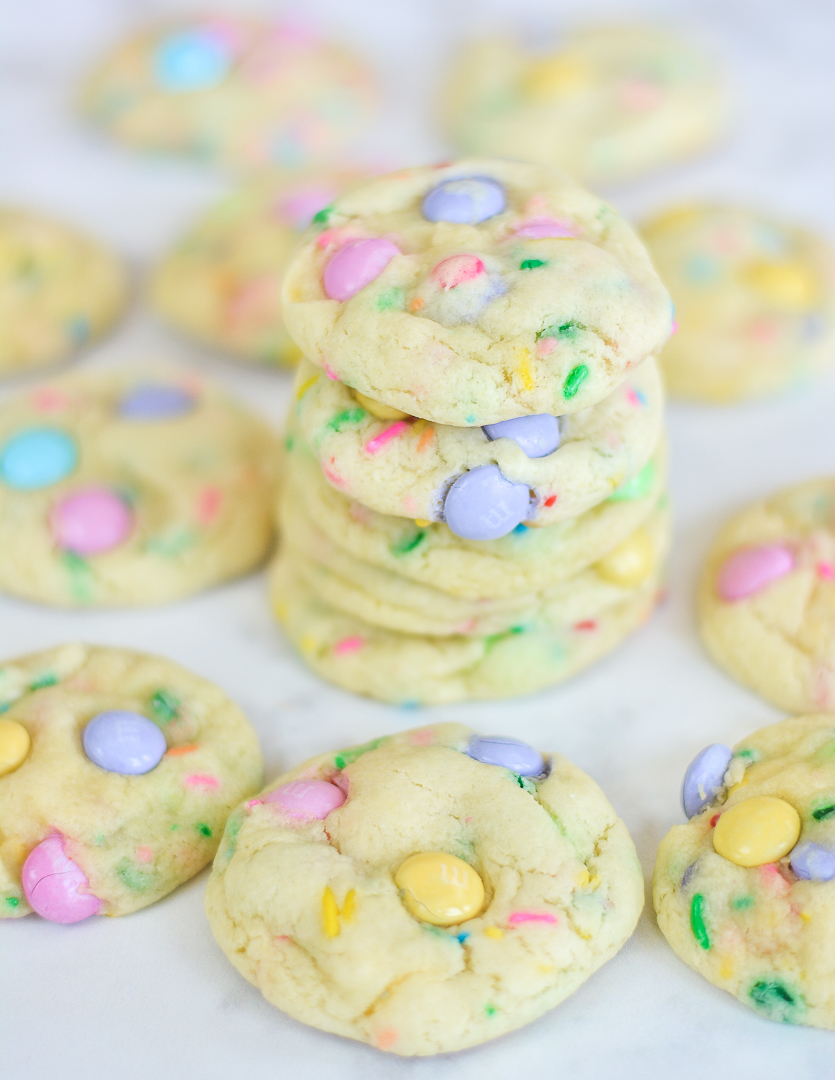 With Easter just a couple of days away, we wanted to share a delicious Easter cookie recipe with you.  Like we said, Easter is in just two days so this recipe is incredibly easy and the cookies are equally delicious.  There are only 5 ingredients and 8 steps (including devouring the finished product)!
Alright, raise your hand if you still can't resist the idea of Funfetti, even as an adult?  I don't know what it is about the name but it brings back such nostalgia that we knew we absolutely had to give these cookies a try.  Funfetti cookies?  Sold!  Not to mention the fact that the recipe also calls for sprinkles and M&M's…this was a total no-brainer.  Honestly, do yourself a favor and give these a try.  They really do melt in your mouth!
Recipe Source: My Organized Chaos
Ingredients
1 Box Funfetti Cake Mix
1/3 Cup of Oil
2 Eggs
3-4 Tbsp Easter Sprinkles
1-1/3 cups Easter M&M's
Instructions
1.  Preheat oven to 350 degrees
2.  In large mixing bowl, combine dry cake mix, oil and eggs with large spoon.  Mix thoroughly by hand.
3.  Add sprinkles to the dough and mix them in gently.
4. Add M&M's and mix them in gently.
5. Shape dough into 1″ balls and place 2″ apart on the baking tray lined with parchment paper
6. If you have leftover M&M's, you can gently press a few into the top of each cookie to add more color.  (We opted to do this and it looked so cute!)
7. Bake cookies for 7 minutes and allow to cool
8.   Try not to eat them all before sharing with family and friends!
_________________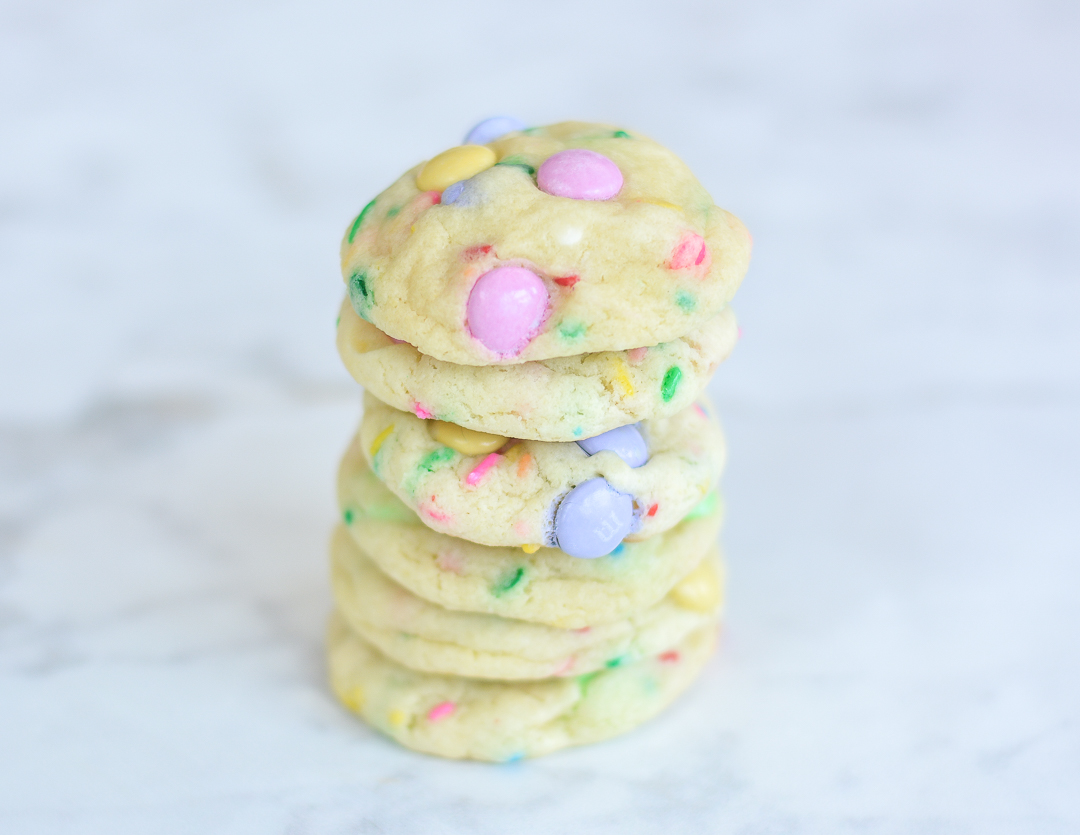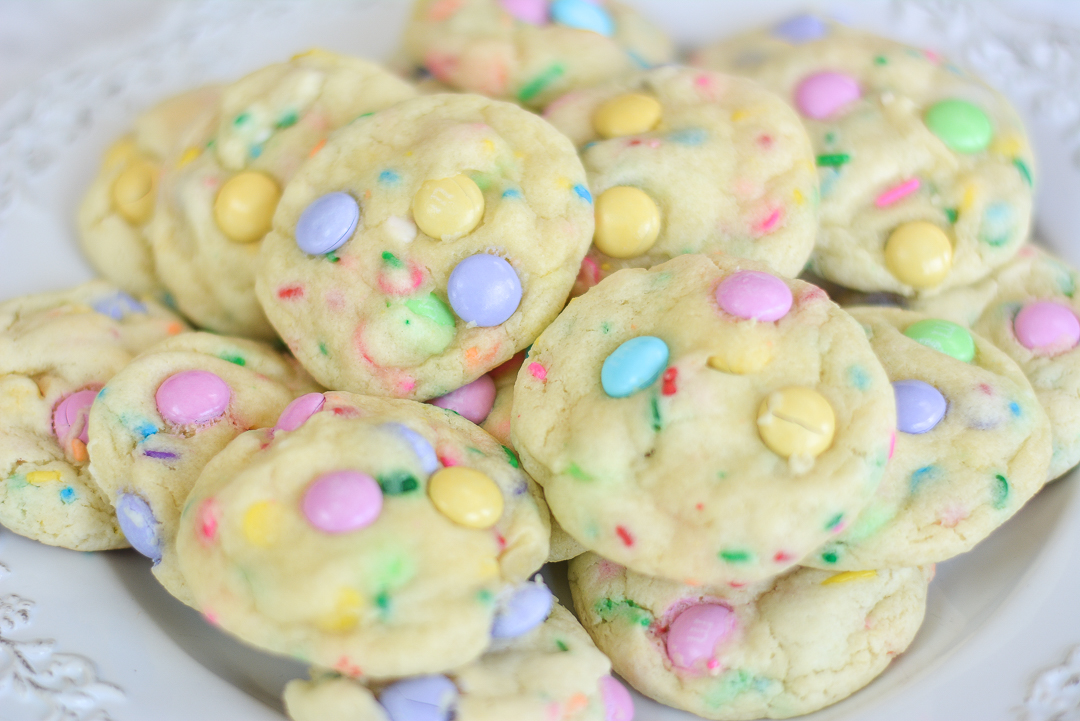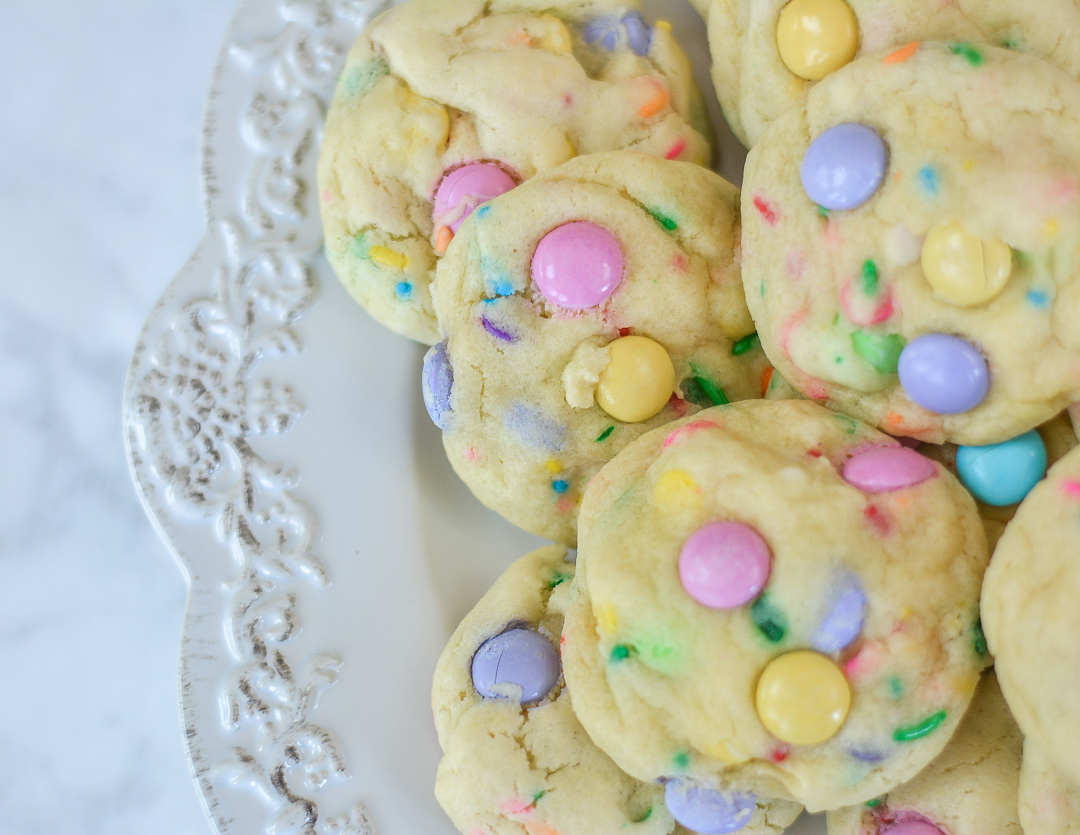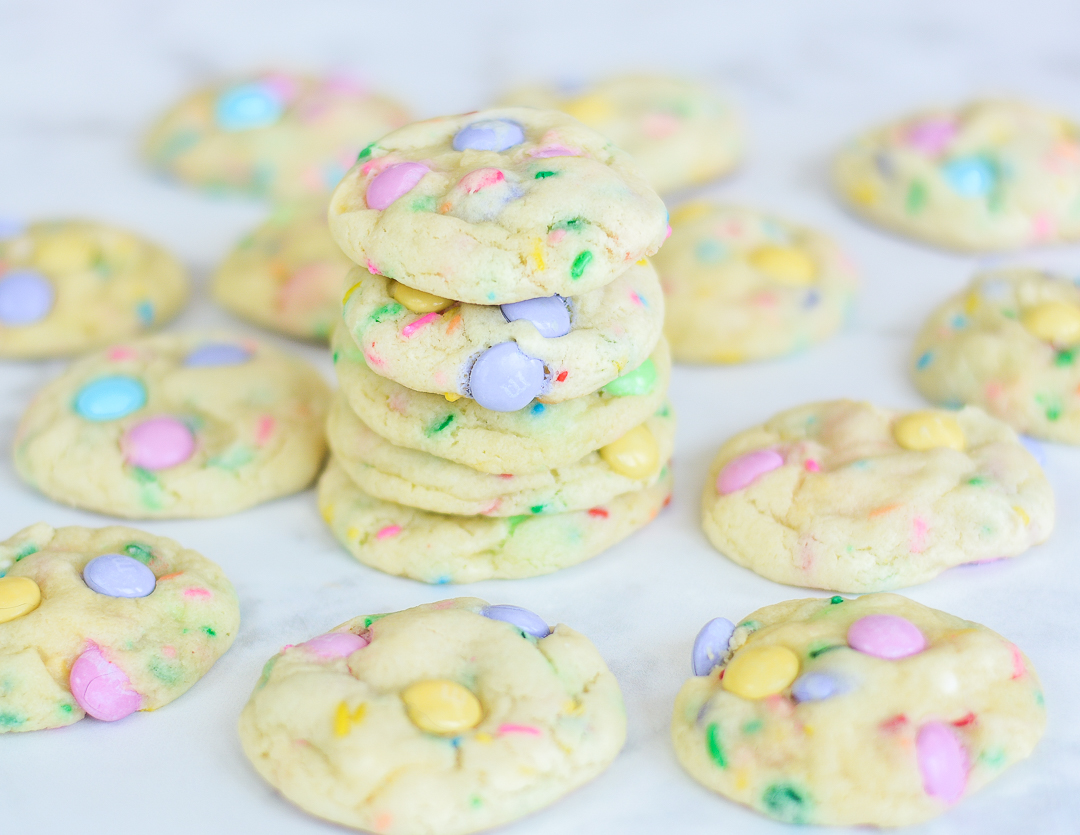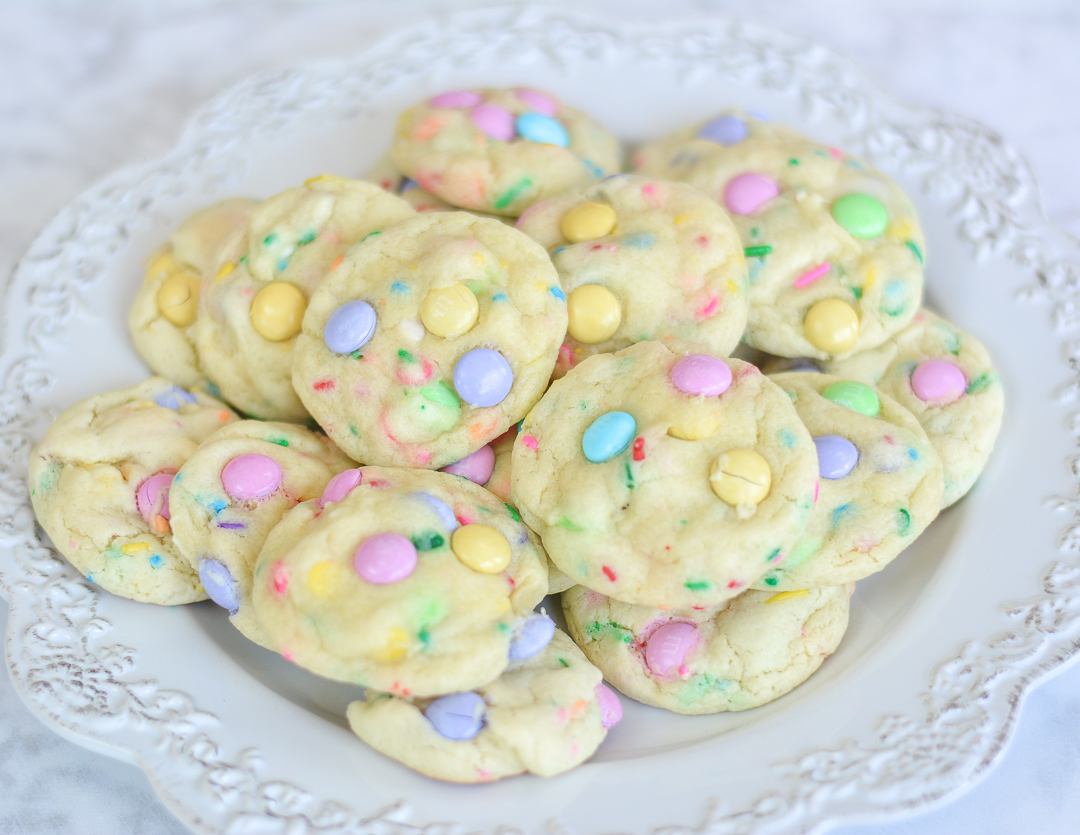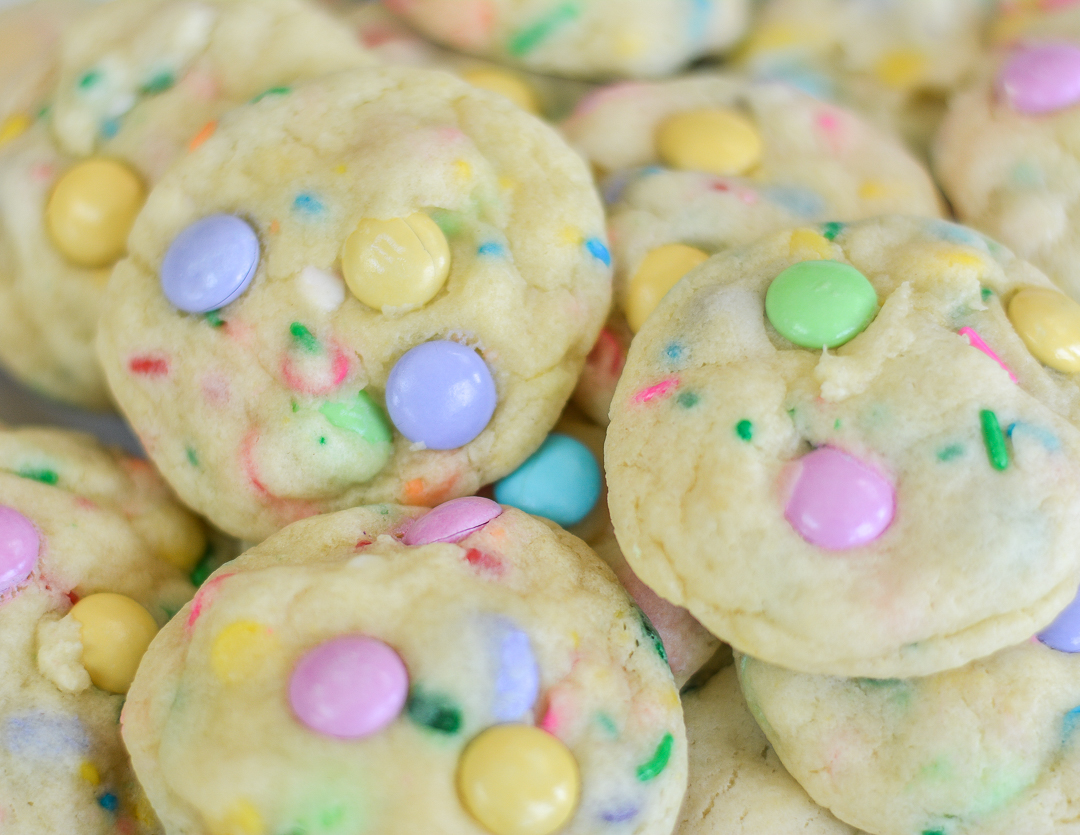 Happy Easter weekend to all those who celebrate!!!
xoxo
Tiffany & Lindsey